The 22 Best New Restaurants of 2022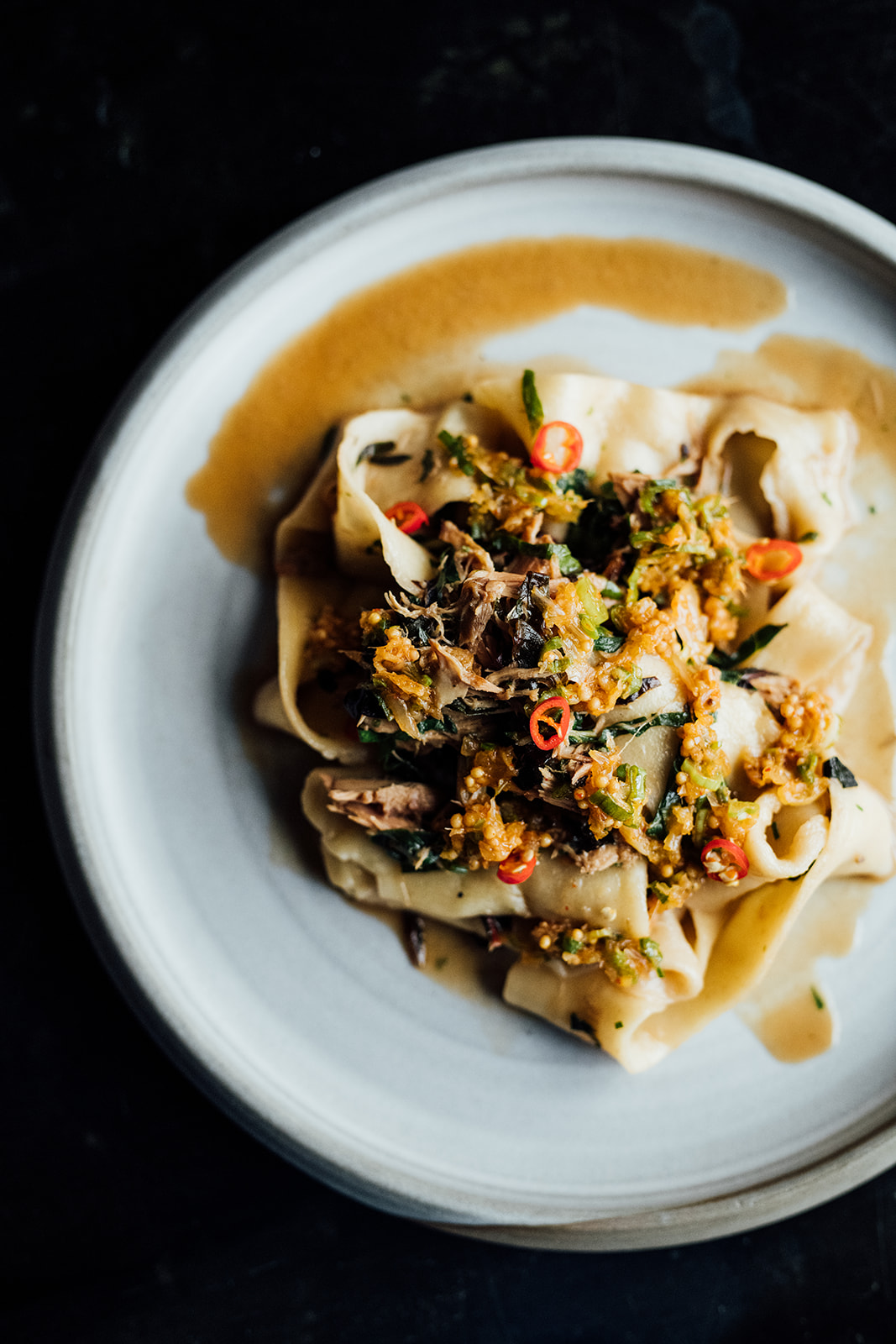 After two quiet years, the restaurant scene came back to life in Montreal in 2022 with the end of confinement and the reopening – hopefully for good – of the dining rooms. There have been many new restaurants this year, some of which are already among our favourites.
As the year draws to a close, it's time for the awards. We're offering you a list of the 22 best new restaurants in Montreal in 2022 according to our team of seasoned tasters. We hope that the coming year will be just as rich in gastronomic discoveries; despite the few pounds accumulated during the holidays, we can't wait to bite into the new year!
Special mention to Mitch Deli, which moved to a new location on Beaubien Street in 2022. A reopening we had a great time covering!
Let's also mention a few very attractive arrivals outside of Montreal. In Quebec City: Honō Ramen (the little sister of Honō Izakaya), Franky Johnny, La Midinette and Melba; Pavane in Granby; and Le petit bar à vin in Chelsea, in the Outaouais. We still have many new addresses to try throughout the province, we promise to do more next year!
Finally, a tribute to the great departed of 2022, who join the too-long list of restaurants that have closed since the beginning of the pandemic: Joon, Dominion Square Taverne, Le Coq de l'Est, Manitoba, Élice, Boris Bistro, Patrice Pâtissier and all the others, we thank you for all the beautiful moments spent in your company, and we wish you all the happiness in the world in your future projects.
On that note, we wish you an excellent end of the year and a new year filled with beautiful discoveries!
Peace, love and feasting.
See on map
425 Avenue Viger Ouest Montreal H2Z 1W5
414 Rue Saint-Zotique East Montréal H2S 1L9
1170 Place du Frere Andre Montréal H3B 3C6
271 Rue Saint-Zotique Ouest Montréal H2V 1A4
3421 Boulevard le Carrefour Laval H7T 1V5
586 Rue Villeray Montréal H2R 1H6
3866 Rue Wellington Montréal H4G 1V2
1577 Avenue Laurier Est Montréal H2J 1J1
7495 Rue Saint-Denis Montréal H2R 2E5
98 Avenue Laurier Ouest Montréal H2T 2N4
4094 Rue Saint-Denis Montréal H2W 2M5
1752 Rue Notre-Dame Ouest Montréal H3J 1M3
3580 Rue Notre-Dame Ouest Montréal H4C 1P4
3779 Rue Wellington Montréal H4G 1V1
344 Avenue Victoria Westmount H3Z 2M8
2507 Rue Notre-Dame Ouest Montréal H3J 1N6
3136 Rue Masson Montréal H1Y 1X8
1208 Avenue Van Horne Montréal H2V 1K3
7061 Rue Alexandra Montréal H2S 3J6
221 Rue Saint-Viateur Ouest Montréal H2T 2L6