Lulu Épicerie: An homage to Lebanon in Little Burgundy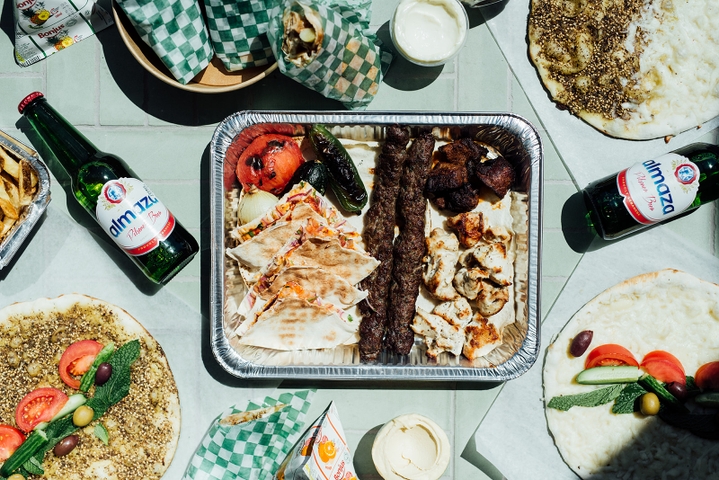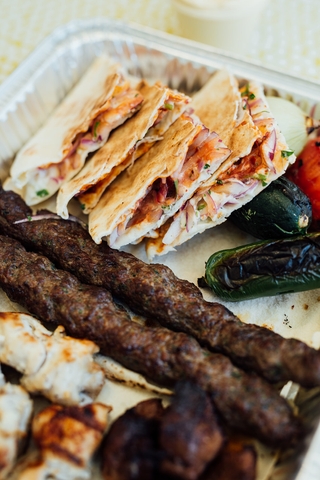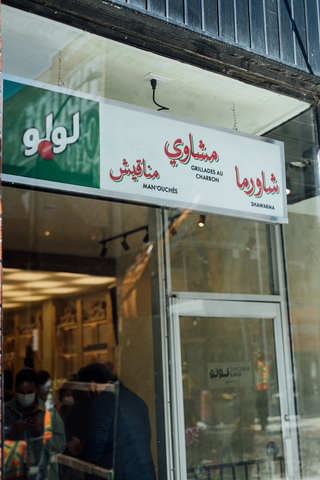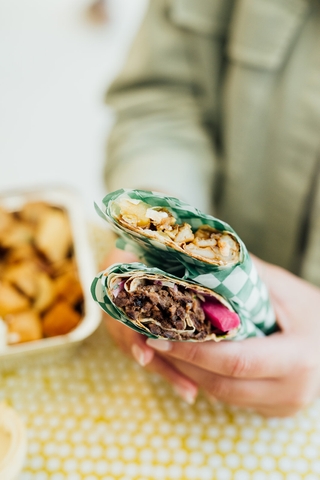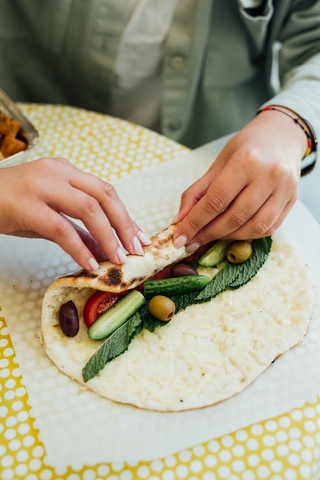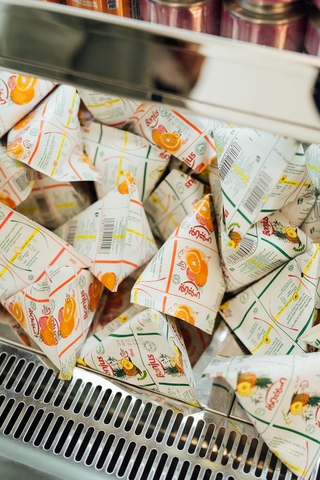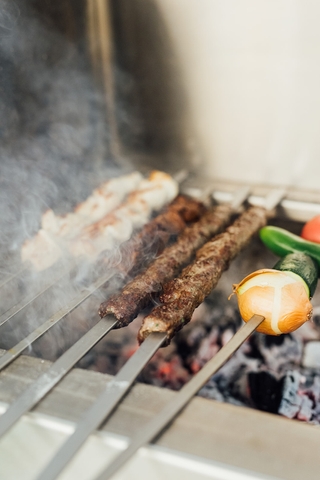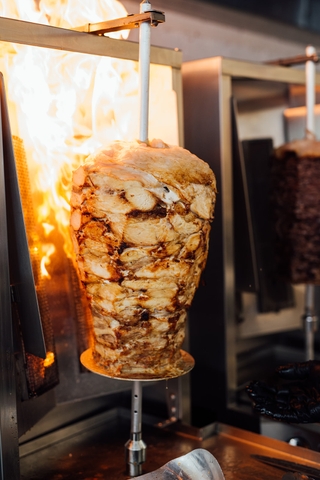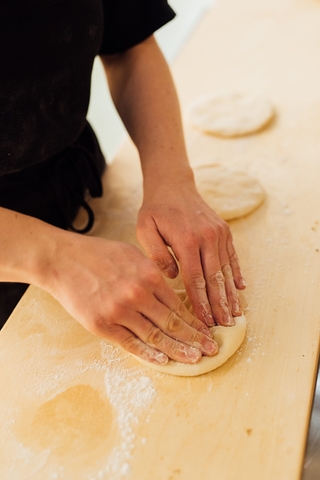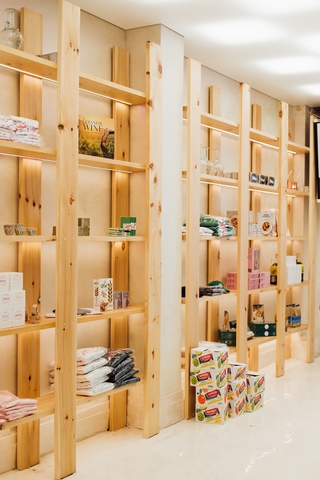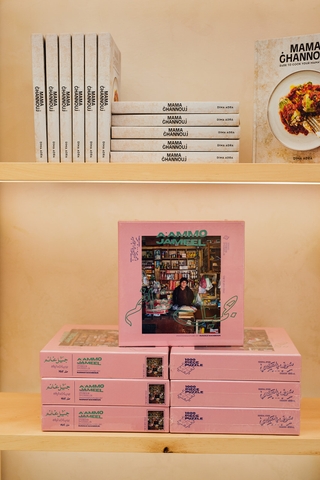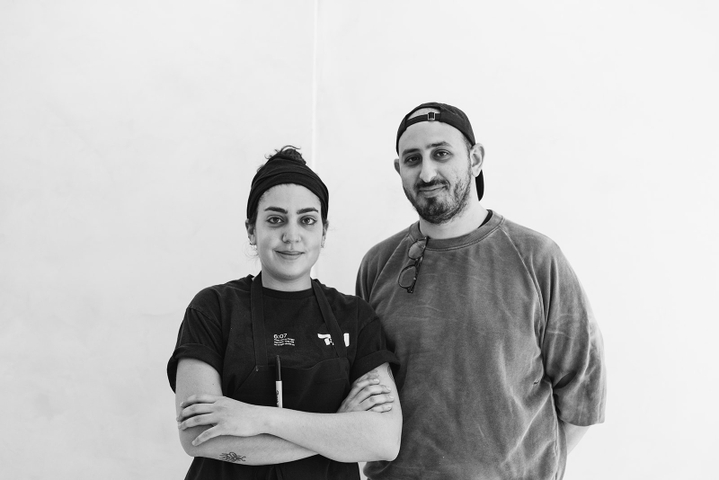 Lulu Épicerie

Monday: 10:00 AM – 8:00 PM
Tuesday: 10:00 AM – 8:00 PM
Wednesday: 10:00 AM – 8:00 PM
Thursday: 10:00 AM – 8:00 PM
Friday: 10:00 AM – 9:00 PM
Saturday: 9:00 AM – 9:00 PM
Sunday: 9:00 AM – 8:00 PM


Owner(s) Soufian Mamlouk, Mayim Z Salomé
Host Mayim Z Salomé
Opened 2022

Accepts mastercard, visa, amex, cash, debit
12 Seats
Offers catering
Is accessible
When you enter Lulu Épicerie, you are immediately struck by the aromas and the atmosphere, which transport you directly to the Levant. Rooted in tradition but resolutely modern, this épicerie is sure to charm lovers of Lebanese street food.
With Lulu Épicerie, co-owners Soufian Mamlouk (Barley, Eat Agency) and Mayim Z Salomé (former chef of Barley), both originally from Lebanon, wanted to reconnect with their roots.
"We love Montreal. Mayim has been here her whole life, I've been here for 11 years. We don't want to go back. But it's ok to miss home and not want to go back," explains Soufian.
"After everything that was happening in Lebanon in the past few years—the revolution, and then the explosion in Beirut—I really started to feel that I needed to reconnect with my culture. But I wanted to make that a public thing and show everyone that I can be a Montrealer and be a proud Lebanese woman at the same time." Mayim explains.
So it was through this project—and working directly with small producers in Lebanon—that they were able to reconnect.
"Lulu is named after my grandmother. We called her Lulu. When I would go to her place, she had all these wonderful things to eat. All of these different things that you'll find on the menu here."
– Soufian Mamlouk, co-owner of Lulu Épicerie.
A little piece of Beirut in the heart of Little Burgundy
Located in the space adjacent to Liverpool House on Notre-Dame West, Lulu Épicerie offers delicious Lebanese street food as well as fine products imported directly from Lebanon.
"Notre Dame Street is quite famous for its restaurants, but there aren't many take-out options, especially in this section of Little Burgundy," explains Soufian Mamlouk.
With its extended hours (10 a.m. to 9 p.m. on weekdays and 9 a.m. to 9 p.m. on weekends), Lulu was hoping to attract chefs and cooks from local restaurants after their shift; and so far, it's been successful. "The response from chefs and cooks from nearby restaurants has been incredible since we opened," he says. Some have already come three or four times!
The best of Lebanese street food
"We wanted to offer all the types of street food that the Lebanese love under one roof," explains chef Mayim Z Salome. "The classic shawarma that everyone knows – or thinks they know before they try ours – charcoal grills and manakish cooked in the furn [a large stone stove imported especially from Lebanon]," she continues.
The shawarmas are served on markook; large, thin flatbreads baked on a metal dome called a saj. Thinner than a pita, the markook quickly absorbs the juices from the meat, adding a delicious crunch to the sandwiches after a turn on the grill.
However, it is the meat that definitely steals the show here: the beef shawarma in particular is tasty and juicy as can be.
Their manakish—a kind of Lebanese flatbread pizza that is eaten folded or rolled—are also menu staples. We highly recommend the half and half with cheese and za'atar topped with tomato, cucumber, mint, and olives (for an extra $1.50).
Everything here is homemade, from the sauces and salads to the marinades and breads, which are handmade by their khabazeh ("the woman who makes the bread").
"Eventually, we're hoping to have her in the window making the bread, because it's a staple in Lebanon; when you go into a restaurant, the first person you walk by is the bread maker," explains Soufian Mamlouk.
The "Beirut finish"
The heart of Lulu Épicerie is its traditional cuisine. But Mayim and Soufian consider themselves modern Arabs and wanted to create a space that reflects them.
"When you come here, you'll find all these smells of different foods, but also the vibe." Mayim Z Salomé explains.
Designed by the Gauley Brothers, the decor draws on the nostalgia of the two owners, but with a decidedly modern twist. Arabian funk emanates from the speakers at all hours of the day. Cases of Bonjus, the juice boxes that marked the childhood of all Lebanese, are prominently placed everywhere.
With its large, motley surfaces of beige, yellow and brown and its large exposed beams, the space has an unfinished look; a look which the owners affectionately refer to as a "Beirut finish."
"It reminds me of the buildings in downtown Beirut that were repainted over and over again, and the paint chips off," muses Mayim.
There are a few tables at the front and back of the place, but most of the space is taken up by the counter and the open kitchen; so while waiting in line, customers can watch the team at work.
The best of Lebanon
On the grocery side, the large bare wood shelves are lined with fine products imported from Lebanon as well as items created in collaboration with brands that share Lulu's philosophy; such as Mama Ghannouj and Ya Habibi Market. Founded by Patrick Gemayel (aka P-Thugg from the duo Chromeo), this clothing and lifestyle boutique donates all its profits to charities in the Middle East.
Soon, Soufian Mamlouk also hopes to add a selection of wines from small, independent Lebanese producers to the store's offerings through his private import agency, Sienna Wines.
"We're trying to represent Lebanon as best as we can. The producers who are creating something special are the ones we want to support 100%. We want to help them through the tough patch they're going through in Lebanon right now." explains Soufian.
Written by Mikael Lebleu
Photography by Alison Slattery