Where to find the best gnocchi in Montreal
In Montreal, we can't complain about the vast gnocchi offerings across the city. Many restaurants offer this delicious pasta and revisit it in their own way, Italian or not. At Tastet, we love this dish that is both comforting and satisfying. We love the classic Italian version as much as the creative Quebec-style versions – we especially like the simplicity of hazelnut butter and sage sauce, with which it's often served.
Here is our list of the best gnocchi in Montreal: we hope you'll discover some great places and enjoy every last bite.
If you love Italian food, you can also check out our list of the best Italian restaurants in Montreal, the best pastas in Montreal, the best pizzas in Montreal and the best cannoli in Montreal.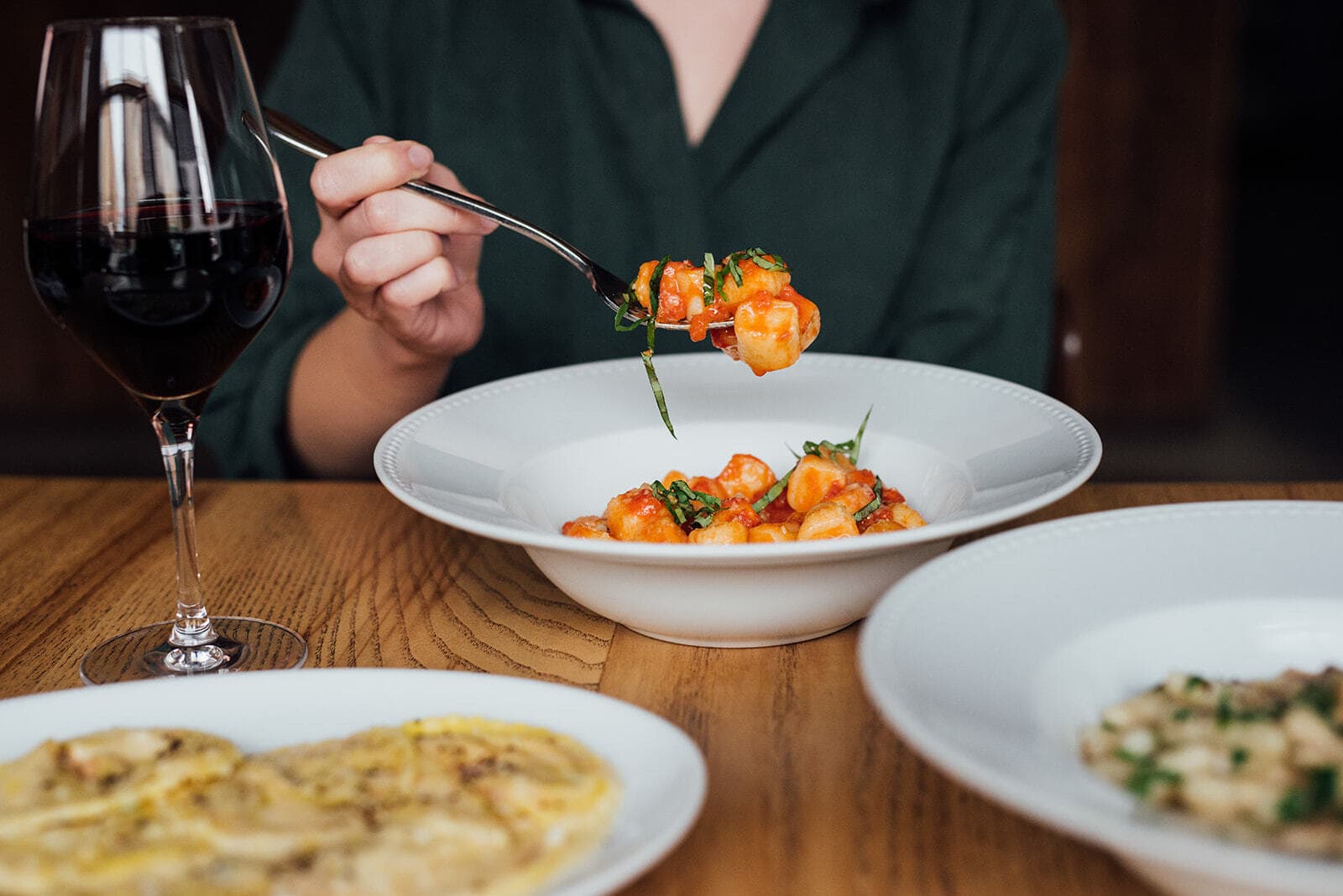 Luciano Trattoria
La cucina semplice – simple cuisine – that's how to describe the Luciano in a few words. A typical Italian trattoria located in Rosemont, the establishment transports you to Italy! Everything here is charming. Chef Luciano D'Orazio uses fresh ingredients from the market and perfects his menu with love. The menu features gnocchi di ricotta. The chef's choice of ricotta was thoughtful in order to make the gnocchi lighter. The gnocchi is served with a delicious tomato, basil and Parmigiano sauce. The result is simple and delicious!
1212 Rue Saint-Zotique Est
Montréal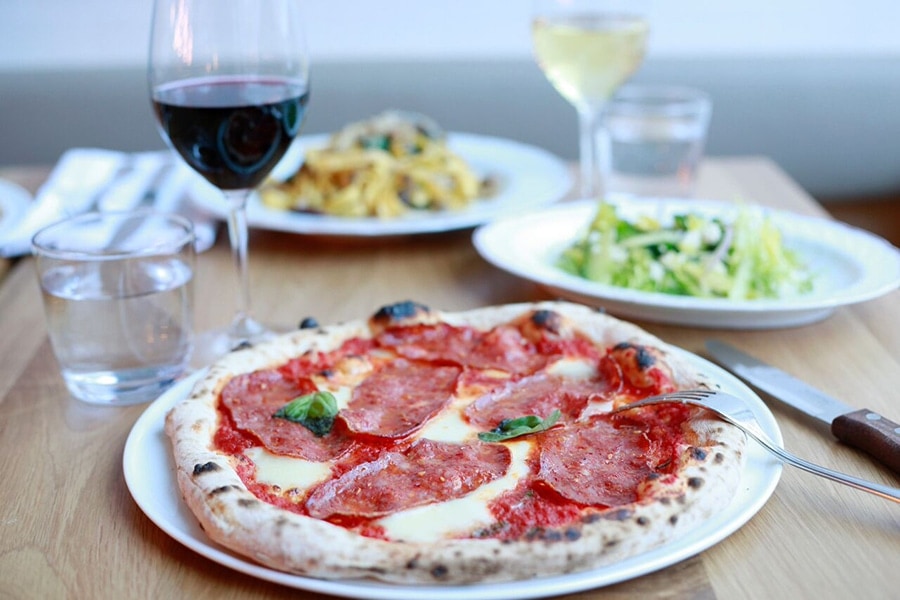 Fiorellino is the perfect place to enjoy a dish with Italian flavors in a festive atmosphere and beautiful decor. Here, guests can enjoy some of the best gnocchi in Montreal. They make their gnocchi with the traditional potato based recipe. The homemade pomodoro sauce made with fresh produce is excellent. Simple and tasty. We order the gnocchi of the house without question on every visit.
470 Rue De La Gauchetière Ouest
Montréal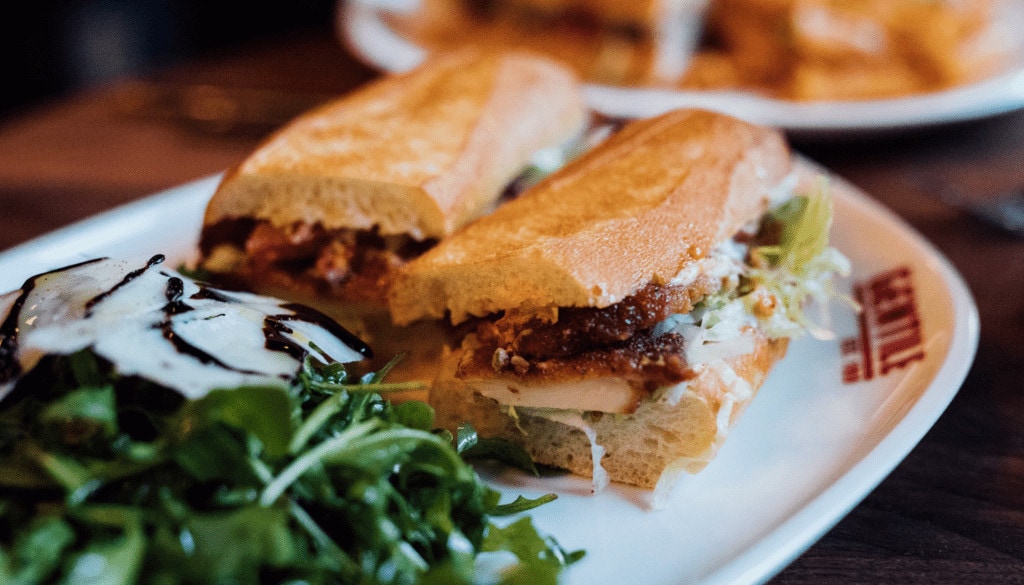 Café Gentile has made a name for itself in Montreal for its excellent Italian coffee, but also for its classic dishes. Their beautiful space was designed by Zebulon Perron and is both chic and modern. One of the house's must-tries is the famous gnocchi. Here made with a potato base, they are accompanied by a delicious sauce made with fresh tomatoes, basil and mozzarella.
4126 Rue Sainte-Catherine
Westmount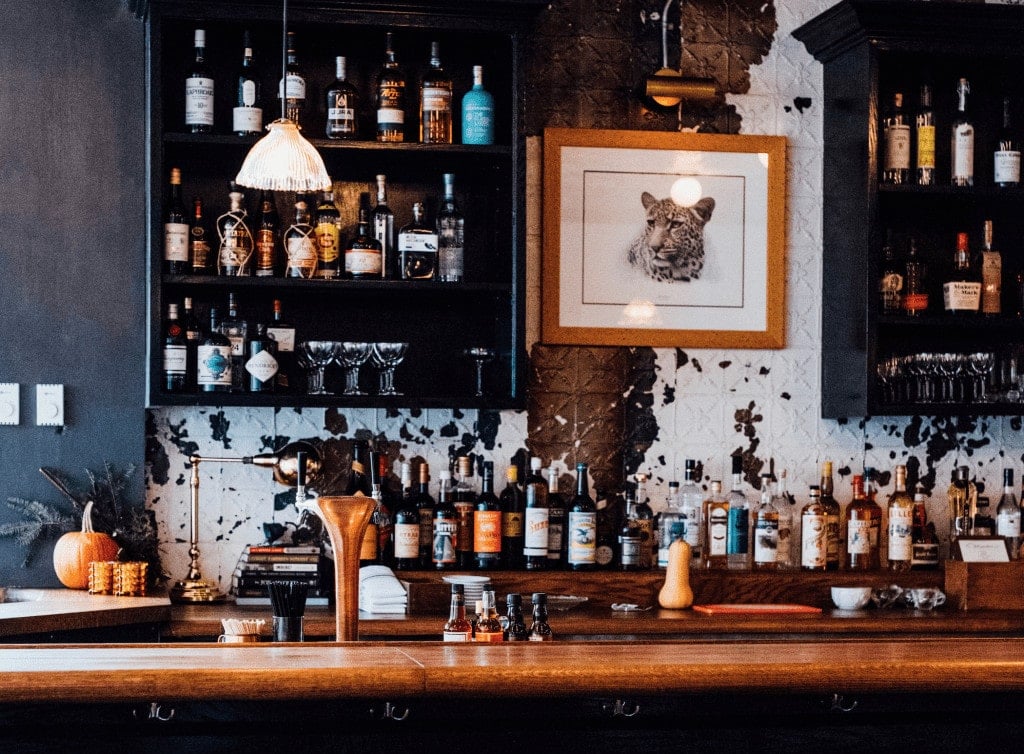 The restaurant Marconi is living proof that Italians aren't the only ones with the secret to creating great gnocchi. Here, chef Mehdi Brunet-Benkritly offers homemade gnocchi made with ricotta cheese – lighter and airier than potato-based gnocchi – with a different topping that changes seasonally. Currently, the dish is accompanied by Gaspesian lamb seasoned with black garlic. All of this is enjoyed in their beautiful and cozy space with a good cocktail.
45 Avenue Mozart Ouest
Montréal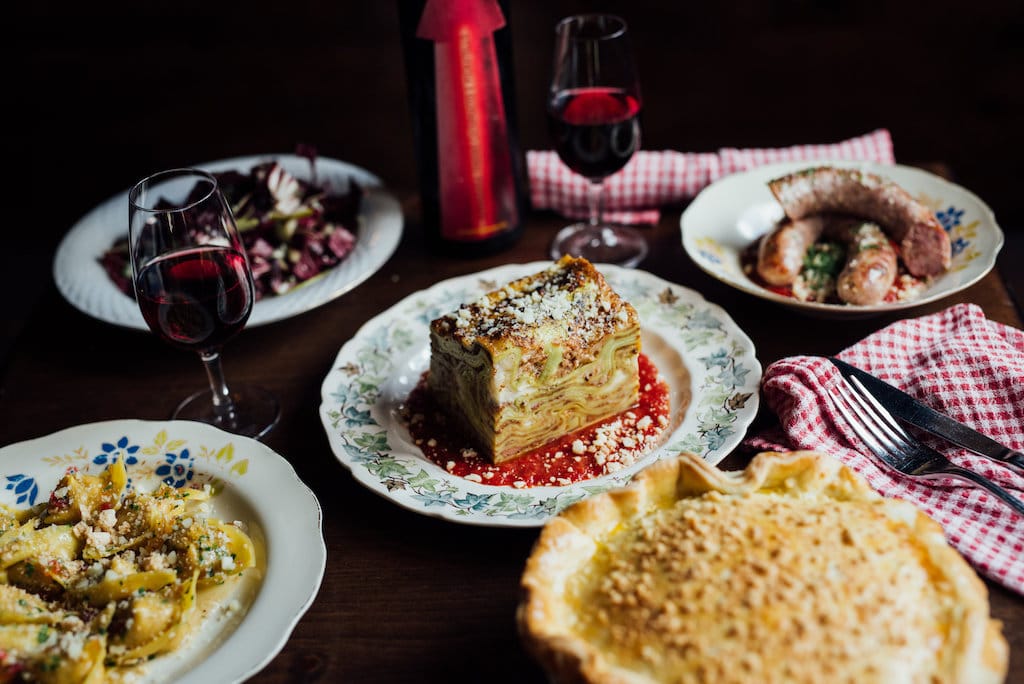 The talented chef Derek Dammann offers English cuisine with a Canadian accent in a friendly and original setting. At Maison Publique, the menu sometimes features some of the best gnocchi in Montreal. Made with potatoes, these little delights are served with a sauce of Italian sausage, rapini and pesto. To die for! Check out the menu before you go, gnocchi come and go with the seasons.
4720 Rue Marquette
Montréal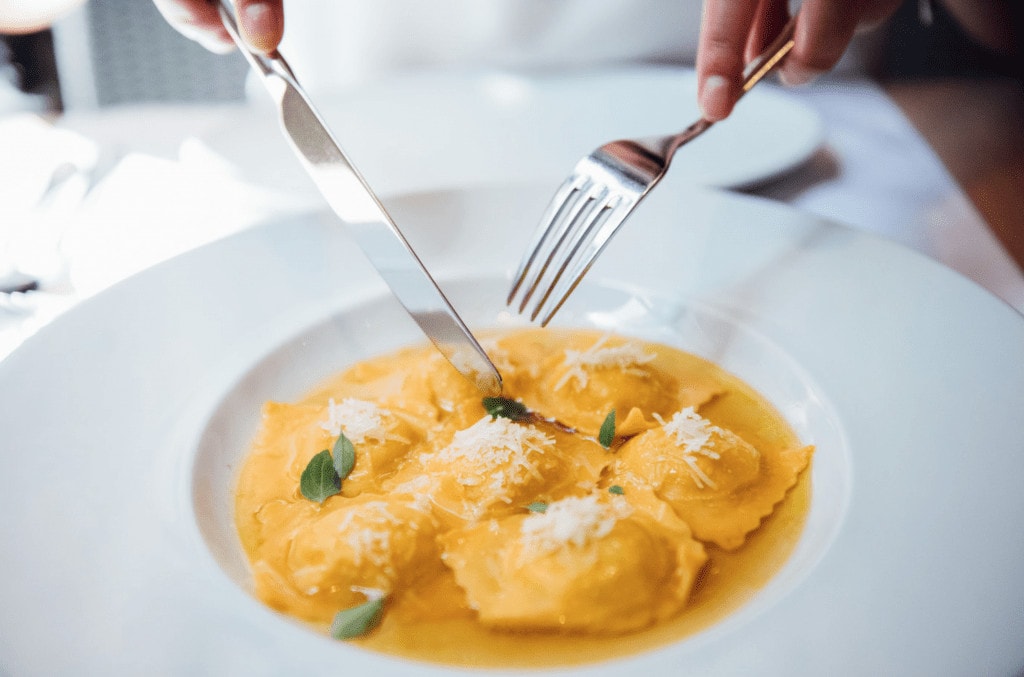 Graziella gives a very high importance to the harmony of the ingredients and the freshness of the products. Authenticity is the key word of the house and it can be found in each of the restaurant's dishes. And the least we can say is that the gnocchi recipe has not been neglected by the Chef. The menu features ricotta and grana Padano gnocchi accompanied by Kamouraska braised lamb shoulder. Just talking about it makes our mouths water!
116 Rue McGill
Montréal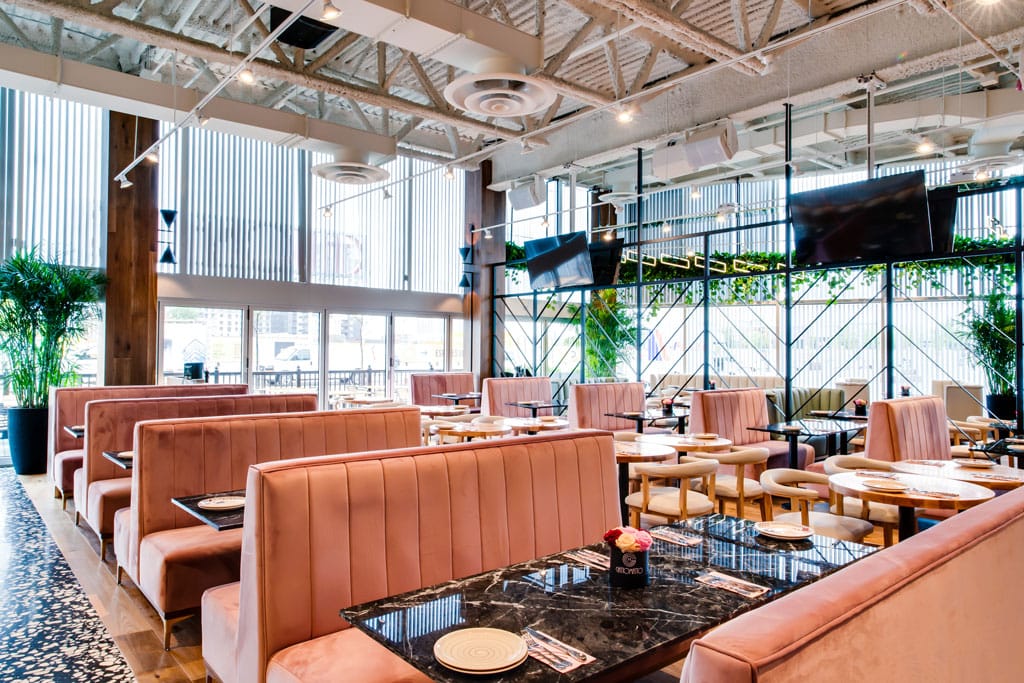 Opened in September 2018, Gatto Matto is a very good Italian restaurant with beautiful decor. The festive restaurant serves an array of Italian classics and original dishes executed with flair. We particularly fell for their gnocchi. As a starter, they are served pan-fried with porcini mushrooms and smoked pancetta. For the main course, the gnocchi are served with crumbled sausage topped with a black truffle and butter sauce.
1950 Rue Claude-Gagné
Laval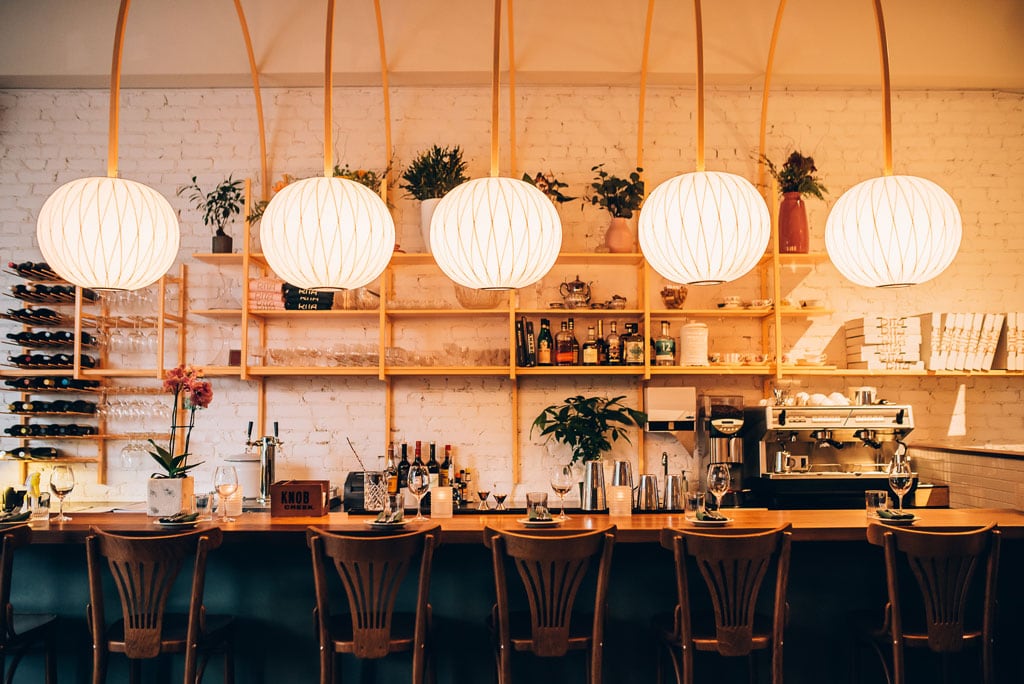 A great Italian restaurant in Verdun, Rita has a frequently changing menu. There are always three pasta options, and so sometimes one of them will be a delicious gnocchi dish. At the time of writing, Rita's is serving a plate of delicious, melt-in-your-mouth squash gnocchi, perfect for the fall season. While this particular dish is on the menu temporarily, one is always pleasantly surprised by the gnocchi at this address.
3681 Rue Wellington
Montréal
Da Emma
A remarkable aspect of the restaurant industry in Montreal is when a restaurant has been around for many years, and continues to offer the same impeccable menu, ambiance and service. Da Emma is one of those places. Many international celebrities have eaten there. Da Emma offers a simple and delicious Italian menu in a room steeped in history and memories and with a very contemporary Roman feel. Succulent pasta, meat and fish dishes like Madame Emma knows how to make.
777 Rue de la Commune Ouest
Montréal
1212 Rue Saint-Zotique Est Montréal H2S 1N5
470 Rue De La Gauchetière Ouest Montréal H2Z 1E3
4126 Rue Sainte-Catherine Westmount H3Z 1P4
45 Avenue Mozart Ouest Montréal H2S 1C1
4720 Rue Marquette Montréal H2J 3Y6
116 Rue McGill Montréal H2Y 2E5
1950 Rue Claude-Gagné Laval H7N 6K6
3681 Rue Wellington Montréal H4G 1V1
777 Rue de la Commune Ouest Montréal H3C 1Y1