Farewell, Dominion Square Tavern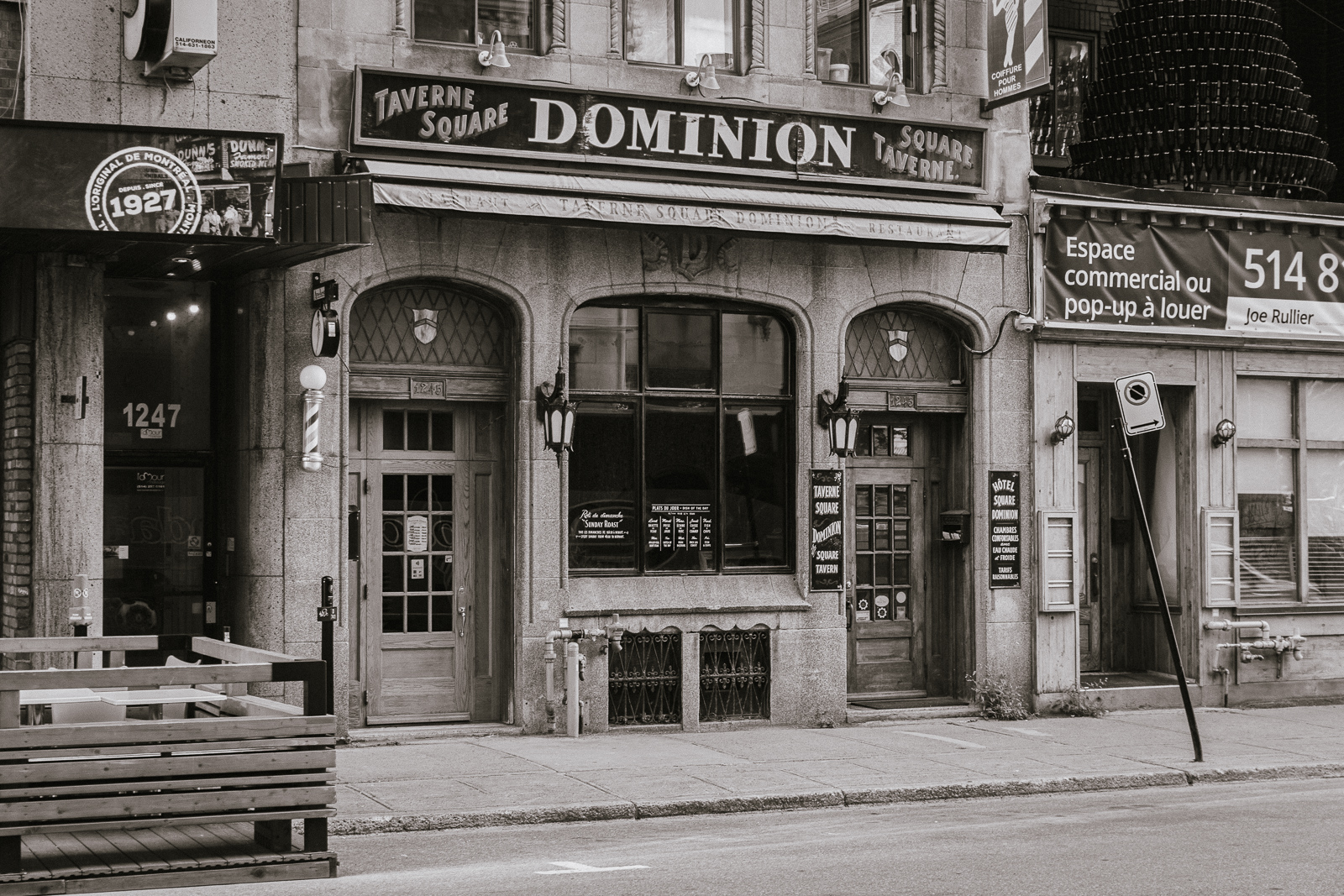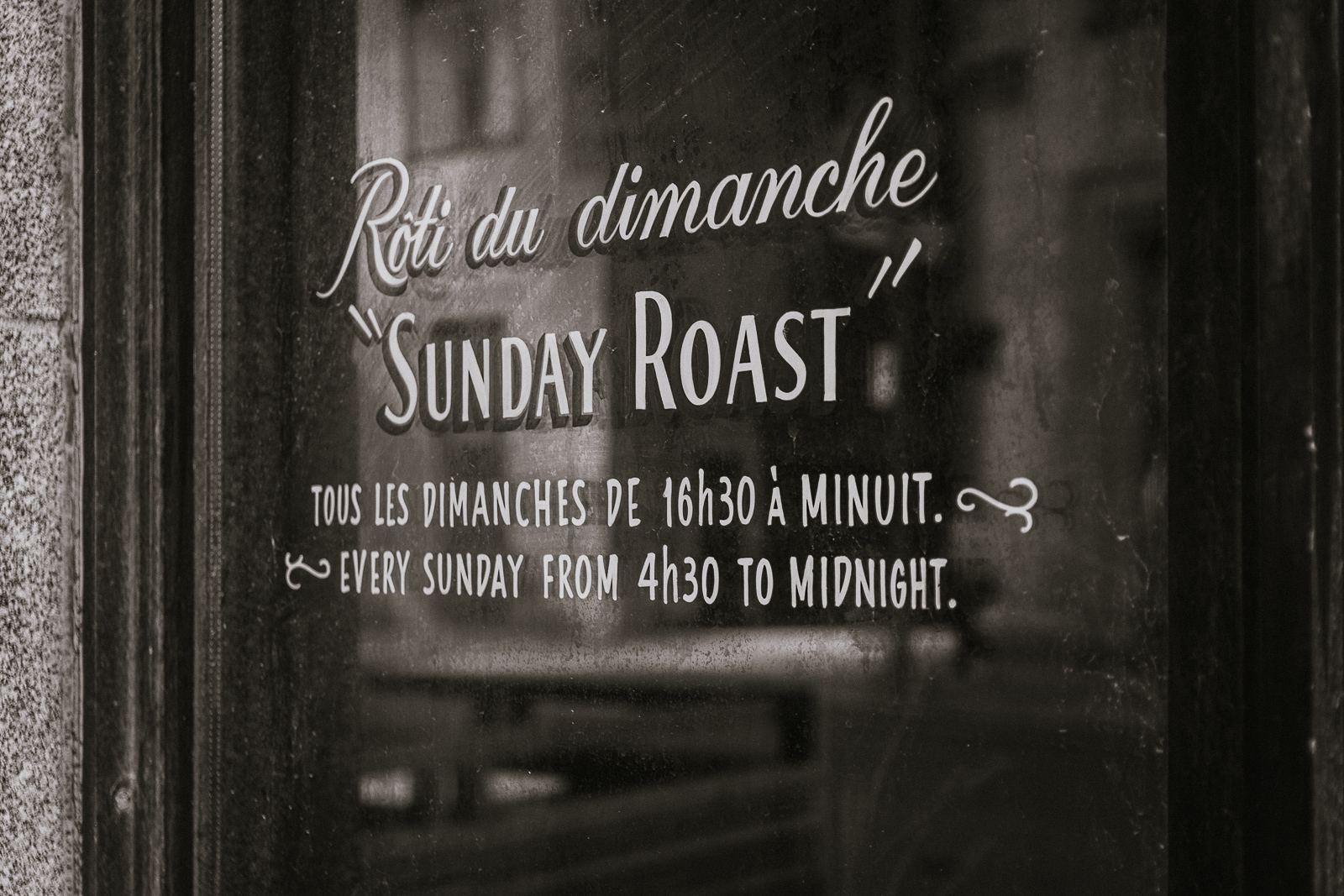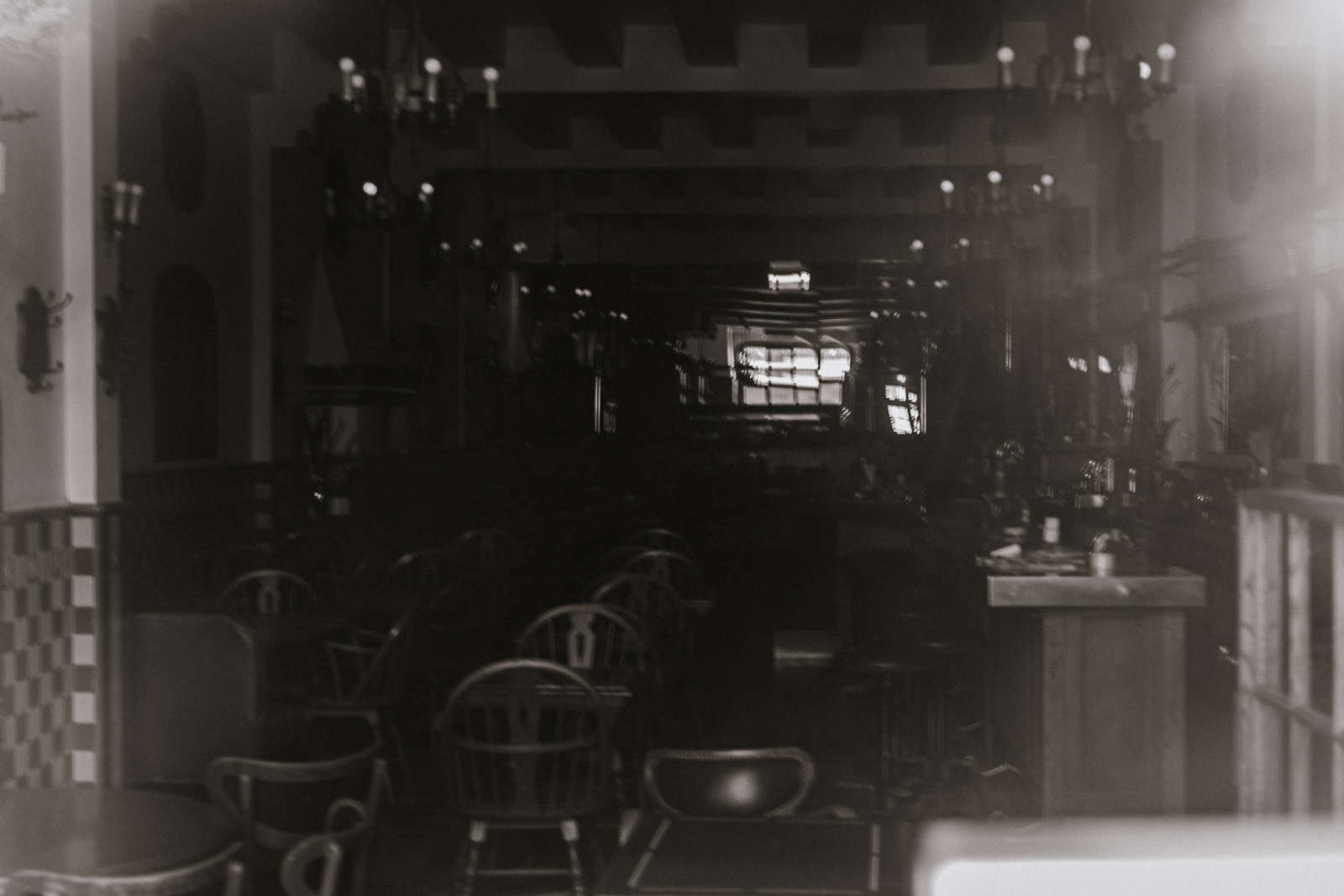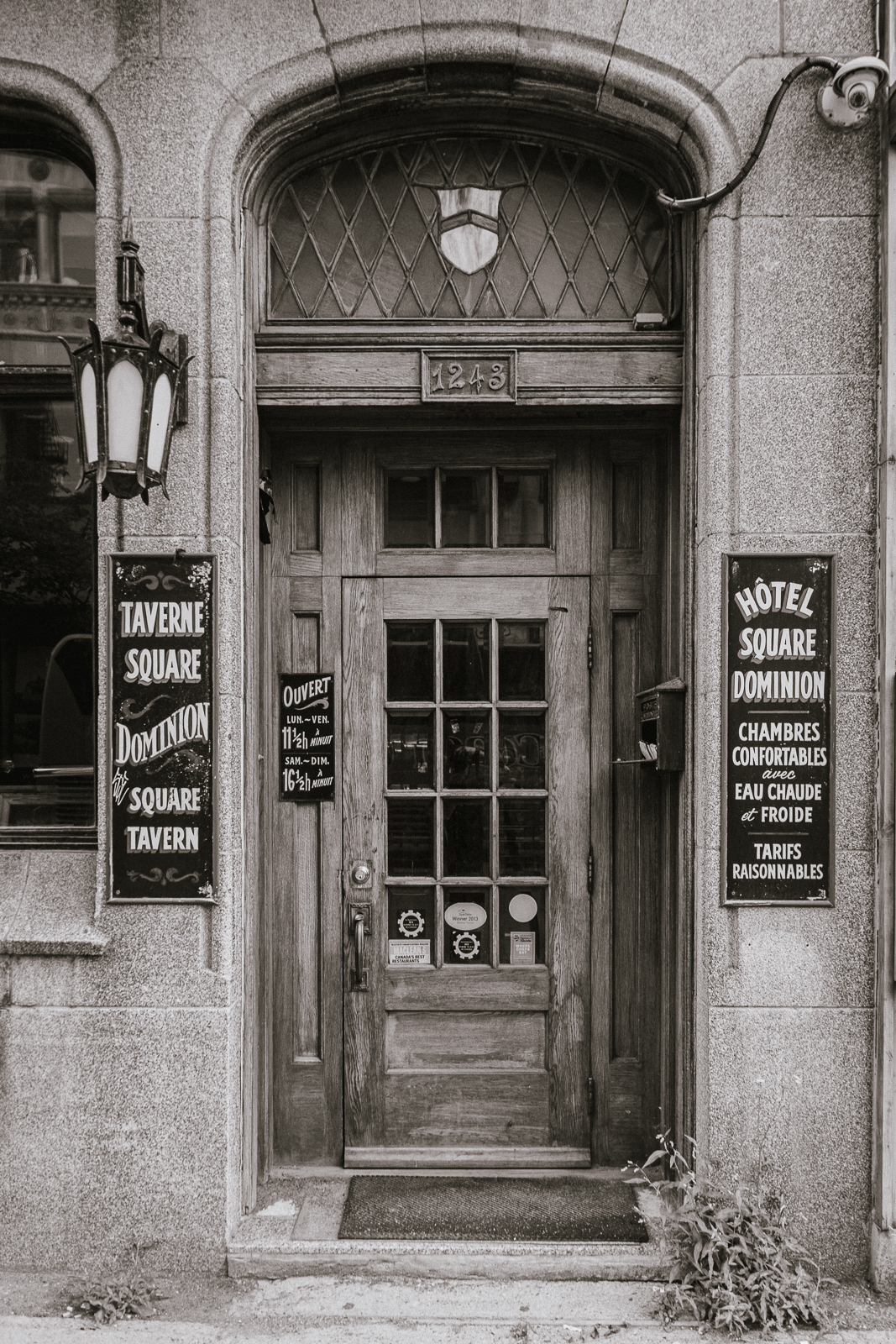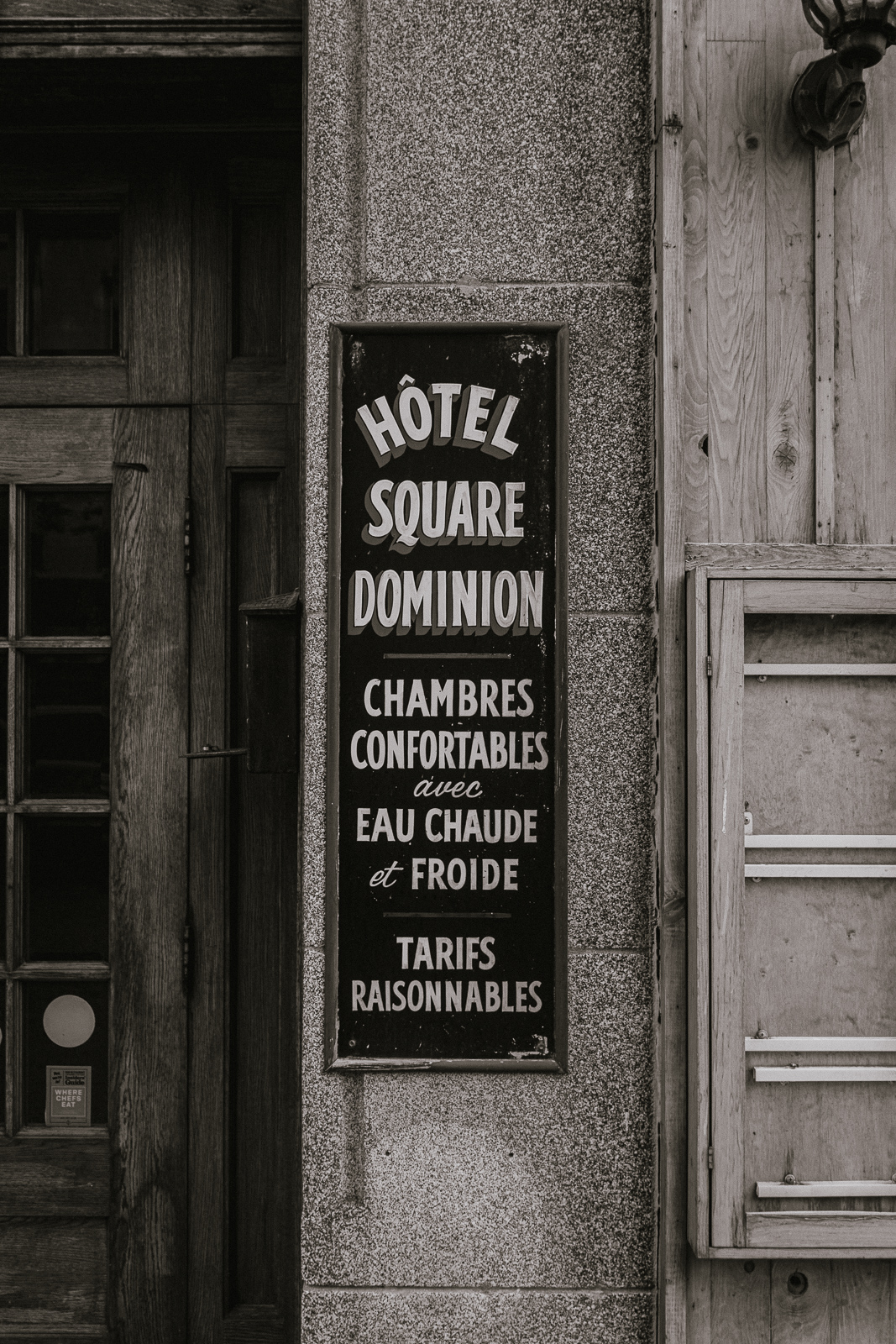 Every time we passed the Dominion Square Tavern since it closed at the very beginning of the pandemic, we hoped to see the light flickering through the windows. Pushing open the door and finding everything as it was left: the timeless decor, the familiar smells, the sound of cutlery mingling with conversations.
Oh, what we would give to sit at the big bar and sip a mint julep! Would we be tempted by the bangers & mash or a ploughman's plate? We certainly wouldn't leave without a slice of sticky toffee pudding.
But no. The doors of the Dominion will remain closed, confirmed Alexandre Wolosianski and Alexandre Baldwin, two of its four co-owners (with Nicole Lemelin and chef Éric Dupuis). Another of our favourite addresses to which we must say goodbye.
The end of an era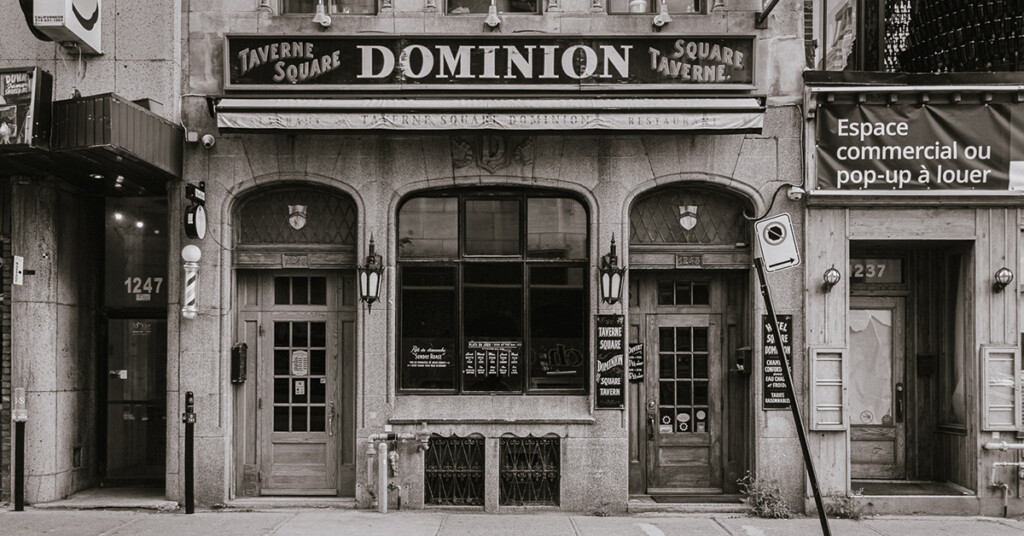 When the government imposed the closure of the restaurants in March 2020, the Dominion's partners were preparing to renegotiate the lease.
"We were coming to the end of the lease in a few years. Except that now, there was COVID. You don't renew a lease when you are closed. Especially not at the beginning, when we thought it was Ebola," explains Alexandre Baldwin.
"The Dominion was such a big ship that deciding to reopen it takes a lot of money, it takes a big team," he admits. Alexandre Wolosianski agrees: "We needed a lease, that's for sure. You don't set up a team when you only have two years left on a lease, it's impossible!"
After a hiatus of almost two years, the time finally seemed right to get the ball rolling again. The partners sat down with the building's owners, but the negotiations were unsuccessful. "They have a different vision of the establishment and what they want to do with it. They seem to want to 'redevelop'," says Alexandre Baldwin.
To top it all off, the announcement of major construction on Metcalfe Street completed the "perfect storm". This led to the incredibly difficult decision to close the restaurant. This was a blow to the partners, who had put their hearts—and a lot of sweat—into the Tavern.
The Roaring Twenties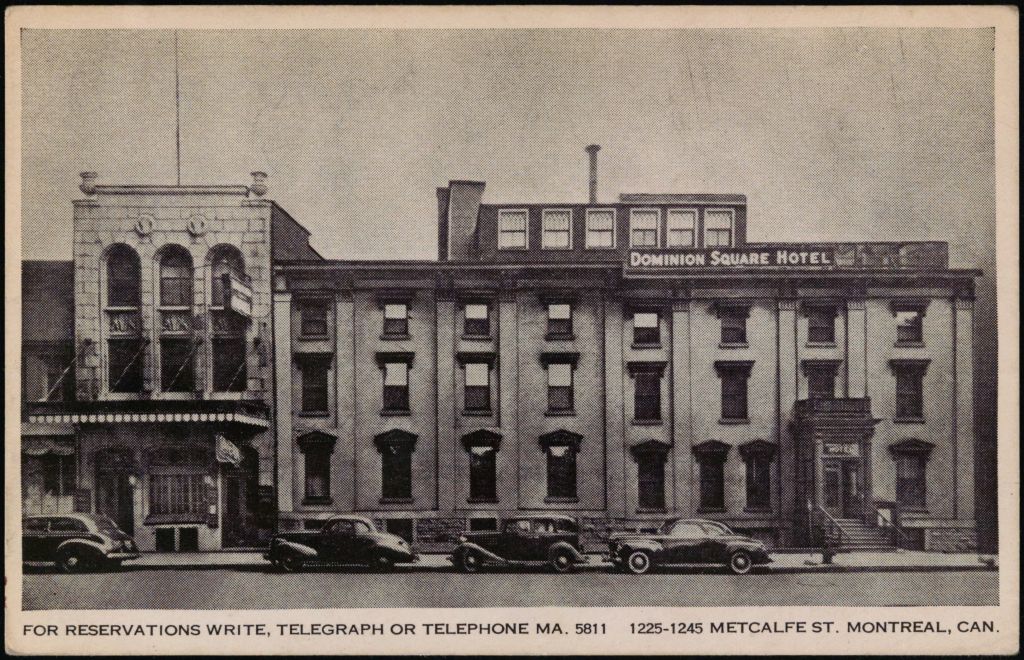 The Dominion Square Tavern opened quietly on December 26, 2009. The decor—meticulously recreated from archive images of the Dominion Square Hotel restaurant, which opened in the twenties—was magnificent, and a great source of pride for the two partners.
"I don't know if people could see the attention to detail, the research work; to go and find the old dishware, the chairs in New York," confides Alexandre Wolosianski. "I remember Nicole [Lemelin, his wife and partner] shining sugar bowls and teapots that we had found," he continues, with a bit of emotion in his voice.
"We wanted it to be real, we wanted you to touch it, we wanted you to smell it, we wanted you to taste it," says his partner. "You'd walk in that door, and suddenly you'd feel like you were travelling. It felt like it was beyond just the decor, there was something in that space," he adds.
Then Lesley Chesterman praised the restaurant in the (paper!) pages of the Gazette. "And then it took off. We got nothing but positive reviews," says Alexandre Wolosianski.
"Call me nostalgic, but, boy, could I ever go for some of that Old World elegance and charm over the New World cynicism and cockiness. Happily, I think I've found a restaurant that fills that need: Dominion Square Tavern."
— Lesley Chesterman, Montreal Gazette
100 miles per hour
At the height of its success, the Dominion employed 90 people. "We were going 100 miles an hour at lunchtime, before hockey, after hockey," Wolosianski recalls.
In their tiny "boat kitchen", what chef Eric Dupuis and his team accomplished every day was nothing short of miraculous. "What we offered was unique. The quality of the service, the food, the prices at which we sold it, I was so proud of it!" explains the co-owner.
"We had a great team, there was no lack of clientele. The people loved it – me first. It was a damn fine ride we had and we had a lot of fun doing it," he concludes.
"When we took over and restored it, I thought that even if one day it doesn't belong to us anymore, we will have given that space back to the city. There will be something that stays, that doesn't go away," Baldwin adds.
Time will tell what will remain of the Dominion Square Tavern. But for the partners, it's time to move on.
What's next?
"We're concentrating on what we have," says Alexandre Baldwin, thinking about Bar Henrietta and Taverne Atlantic, the group's other two babies. "We hope for business. That the customers are there and that we can offer what we do. When a place closes, it affects a lot of people. 90 employees means 90 families."
For his part, Alexandre Wolosianski is thinking of taking a step back from day-to-day activities, but will remain active as a consultant. "I've been doing this for 46 years. At some point… I started when you were born!" he jokes to his faithful colleague and friend.
From the bottom of our hearts, thank you for these eleven beautiful years. We will miss you, Dominion.
Written by Mikael Lebleu
Photography by Mikael Lebleu