Élice: A charming café on Ste-Catherine East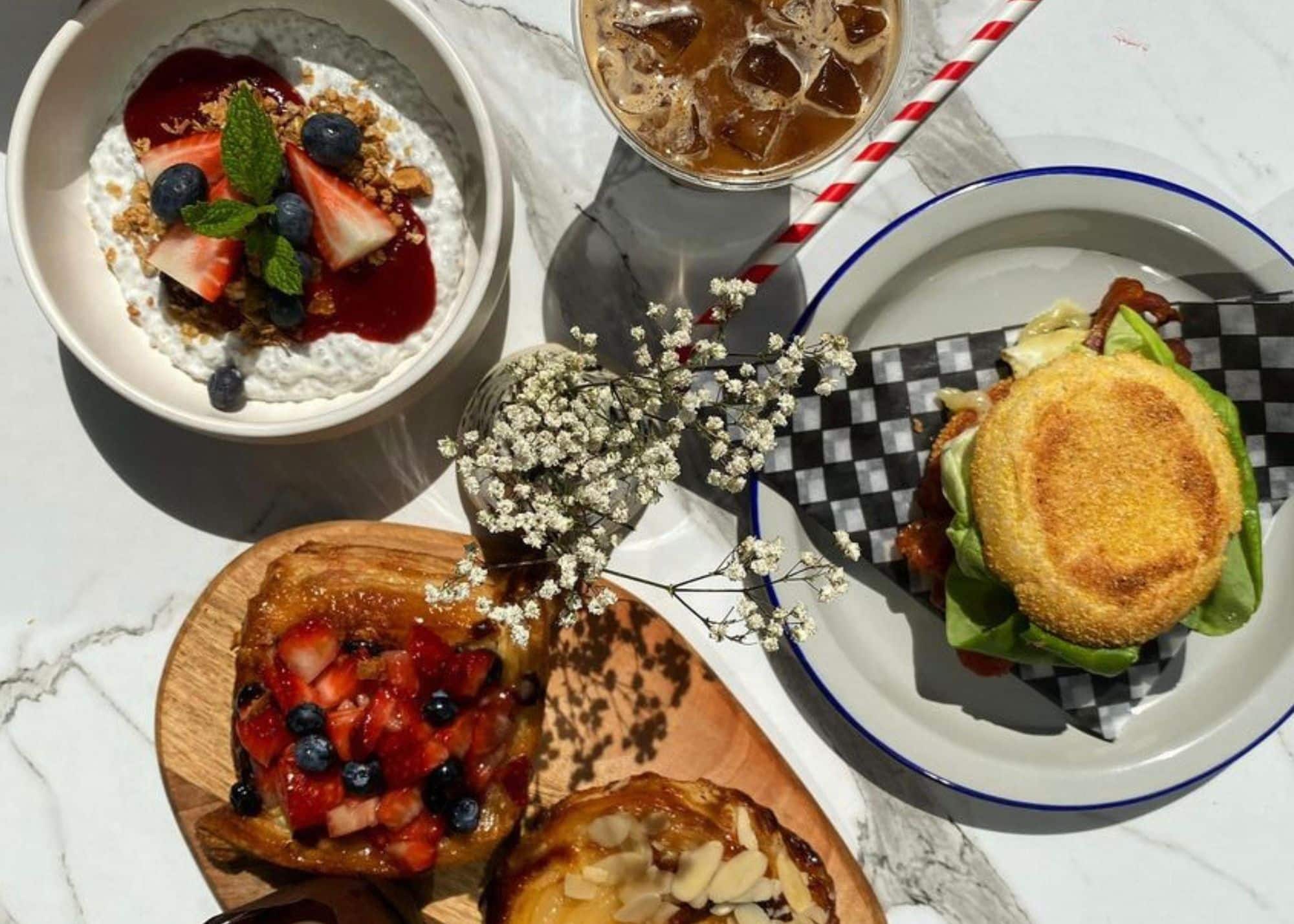 We don't usually hang out on Sainte-Catherine Street East in Hochelaga, but a small café makes us want to make the detour. For good food at a good price, a warm welcome, and the feeling of community that we find there, Élice is a real gem and a place not to be missed!
Unlike other places opening in Montreal, Élice has not established itself in the most glamorous part of the island—and that's perhaps part of what makes the project so special. Owner Marie-Hélène has lived in the neighbourhood for a long time and cares deeply about the community there. "Opening the café made me love my neighbourhood and the people who live around here even more," she says. The cafince opening in May 2021, the café has been well received by residents, and is now a gathering place for them. At Élice, staying accessible to those less fortunate is very important! "It's something we really care about," Marie-Hélène emphasizes, given that the neighbourhood is still rather disadvantaged.
The name Élice is in honour of her partner and chef, Élise. "People always said she had propellers because she jumped high in basketball and the name always stuck," she explains. Before Élice opened, the duo had Haricot catering, which operated at the same address as the café for 15 years. They specialized in corporate catering, which was primarily for offices in the downtown area. During the pandemic, business naturally slowed down a lot, hence the idea of opening a neighbourhood restaurant/café, which they had already been thinking about for a while.
With about a dozen seats inside, the address also has a nice terrace that can seat about fifteen. The space is charming without being too modern or pretentious, and is very convivial. Plus, they plan to modify the space to make it more open and accessible. Marie-Hélène and Élise did all the work themselves with a small budget, but it's not done yet! They are already planning to reconfigure the space to accommodate more clients in the winter.
On the menu, Élice offers a variety of small dishes for breakfast and lunch. The menu varies from week to week, but it's always developed with simplicity and comfort in mind. In addition, they offer several vegan and vegetarian options. Our lunch favourite is without a doubt the vegan tofu salad with ramen, lemongrass and peanuts. For breakfast, we were tempted by the smoked salmon tartine and the breakfast sandwich; both of which are delicious and can be shared well if you are in a tasting mode. There are always gourmet snacks and pastries (Les folles qui popotent) available on the counter as well. Accompanied by a good coffee or a matcha latte, we understand why this address is irresistible!
To our delight, Élice has a nice selection of imported wines (Vin Oui, LA QV, Vin dans les voiles) as well as a few beers to take-out to complete your visit!
Written by Sophie Monkman





Élice

Monday: Closed
Tuesday: Closed
Wednesday: 8:00 AM – 3:00 PM
Thursday: 8:00 AM – 3:00 PM
Friday: 8:00 AM – 5:00 PM
Saturday: 9:00 AM – 2:00 PM
Sunday: Closed