La Buvette Pompette: Iberian wine bar in the Petite-Patrie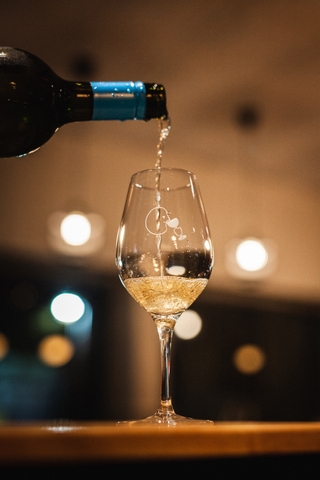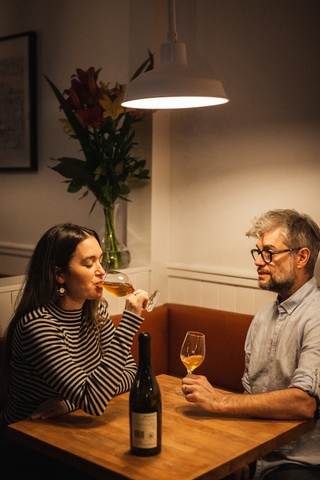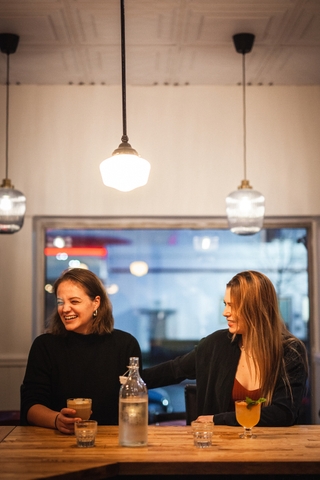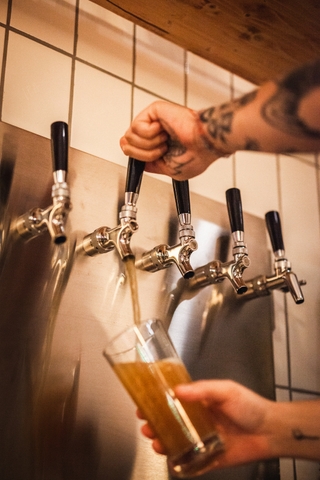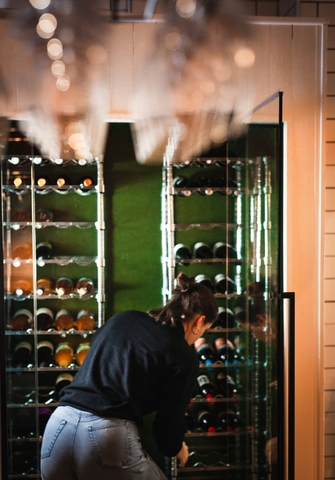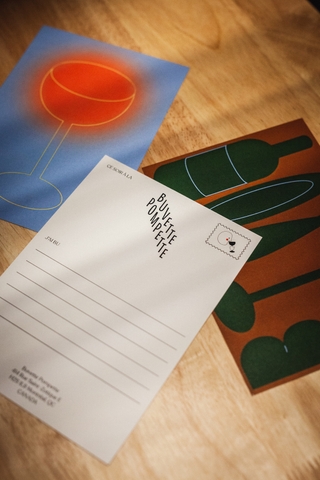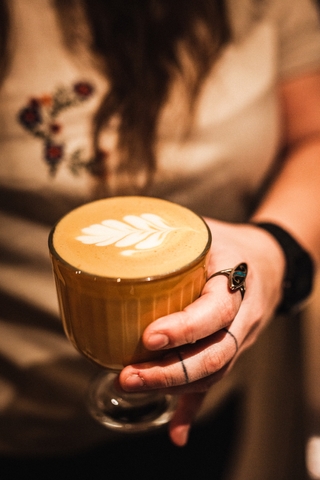 Buvette Pompette

Monday: 4:00 PM – 1:00 AM
Tuesday: 4:00 PM – 1:00 AM
Wednesday: 4:00 PM – 1:00 AM
Thursday: 4:00 PM – 1:00 AM
Friday: 4:00 PM – 1:00 AM
Saturday: 12:00 PM – 1:00 AM
Sunday: 12:00 PM – 1:00 AM


Owner(s) Federico Rivas, David Ward, Ariane Paradis
Chef(s) Guillaume Vignola, Camille Ferland
Host Estelle Quevillon-Lemay
Sommelier Delphine Lehoux-Bernier
Opened 2022

Accepts mastercard, visa, amex, cash, debit
60 Seats
Located at the corner of Saint-Zotique and Saint-Denis, the new Iberian bar Buvette Pompette is reminiscent of small Spanish counters. The dynamic wine list will offer new arrivals every week, while the kitchen menu includes classics and a few whims. Affordable and casual, the buvette aims to be a true neighbourhood spot.
Recreating the beloved Iberian counter
One of the owners, Federico Rivas (Bar Chez Baptiste), was born to a Spanish father. With his little family, they often visit him. He and his girlfriend love the feeling that the Spaniards manage to create in their modest bars. If you've been there, you know what we're talking about. We're talking about the real neighbourhood bars, where you meet friends after work for an affordable glass of wine or to share patatas bravas, week after week. Where you bond with the employees and spontaneously go because you want to get tipsy!
That's truly the atmosphere that Federico and his partners (there are nine of them behind the project!) have created. Already a bar owner, he told his friend David Ward (of the importing agency Ward & Associés) about his idea, then former colleagues, his girlfriend and family. He was likely not alone in wanting to recreate this type of establishment in Montreal. So the family behind the project went to work and opened Buvette Pompette on December 9, 2022.
A winning formula
The partners have succeeded in their bet. People want to return to the Buvette for anything and everything. The prices are affordable, the menu is comforting (and served until closing time), the beverage menu offers new arrivals every week and a nice offer of refreshing cocktails with or without alcohol, beers and ciders. As soon as you have your first drink, they offer a small plate of olives to nibble on. That's the Iberian spirit!
On the menu, you can enjoy fried calamari, charcuterie and cheese boards, chorizo a la sidra (deglazed with cider!) and patatas bravas, in addition to some more seasonal dishes. Nothing too complicated, but it's tasty, and the appetizers, offered between $5 and $12, can easily be shared.
Friendly and affordable, this charming bar is bound to carve out a nice place for itself in the neighbourhood, between Little Italy and Petite Patrie. Whether it's for happy hour, dinner or a late night drink (brunch is also planned for 2023!), Buvette Pompette is definitely worth visiting!
Note: the team prefers spontaneity, so no reservations! But don't let that deter you, stop by and they'll take good care of you.
Open Wednesday to Monday from 4pm to late.
Written by Sarah Laporta
Photography by Audrey-Ève Beauchamp