Tandem Restaurant: A swanky BYOW in Villeray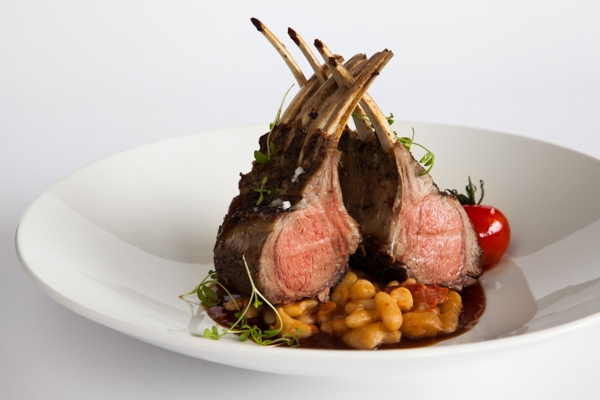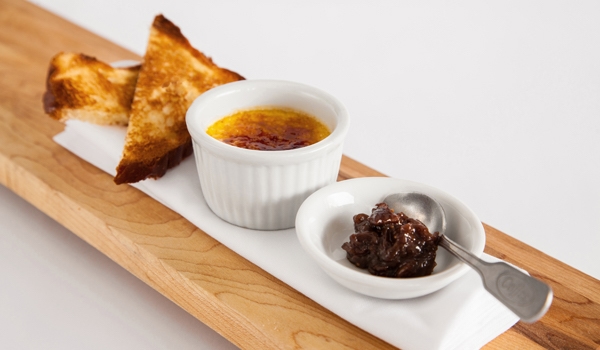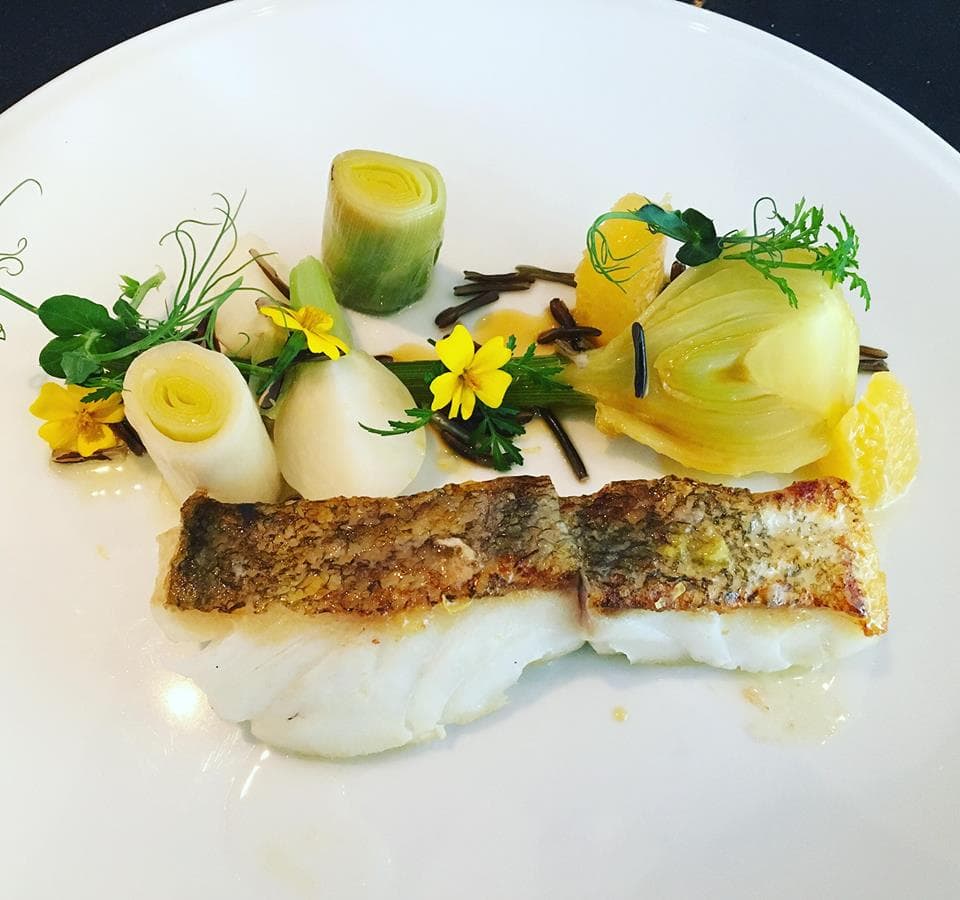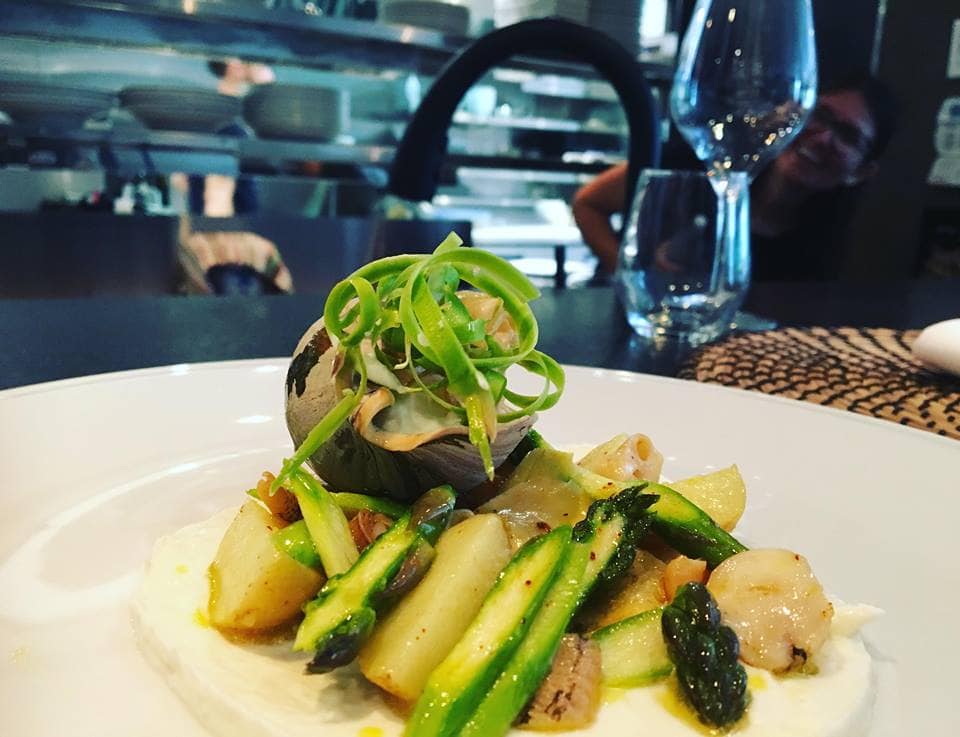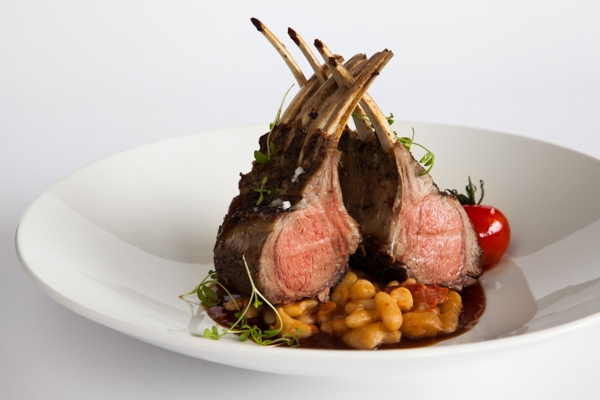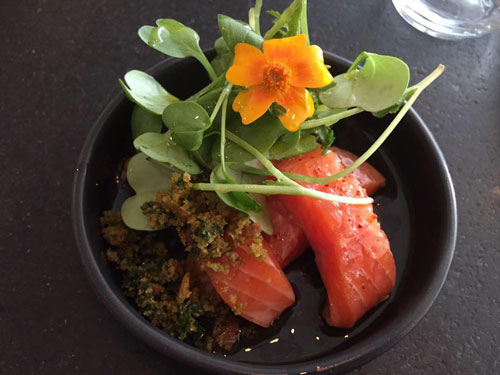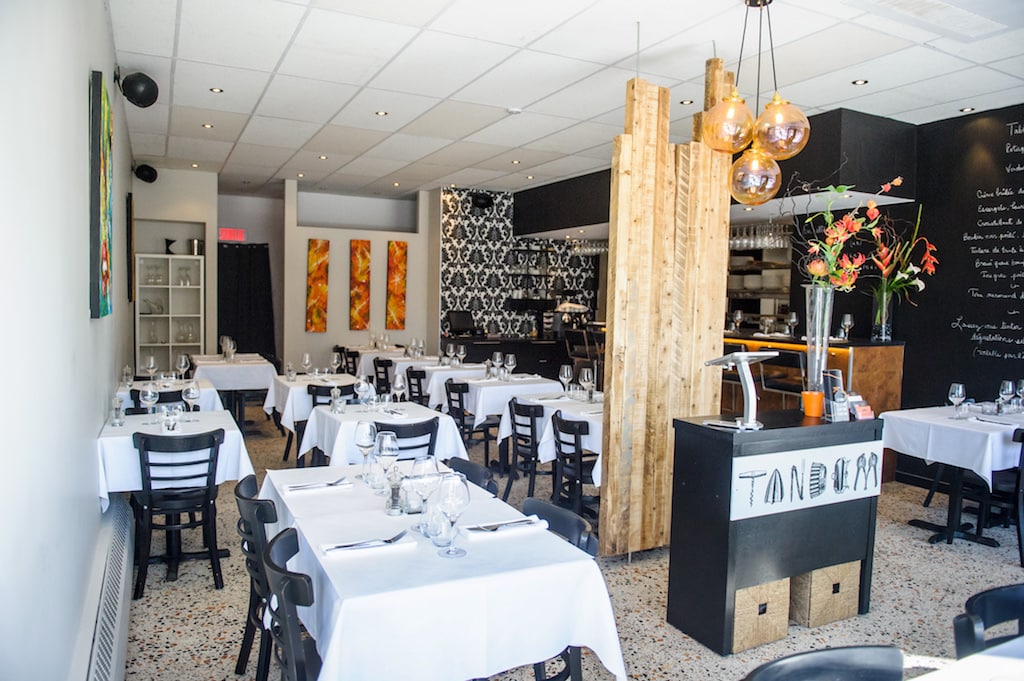 The story of Tandem begins in February of 2011, when Pascal Turgeon and Ericka Soleilhac opened up shop. Tandem is a swanky bring your own wine restaurant in Villeray characterized by romance, creativity and artistry. The duo are life partners and business partners, and their chemistry is transpired into every corner of Tandem, including its unique name. The creation of the establishment was organic- the couple stumbled upon a vacant commercial space on rue Villeray while on their way home from Jean-Talon Market and were immediately inspired to embark on this venture. Today, they laugh as they say it's the most expensive grocery trip of their lives.
Pascal is the head chef in the Tandem kitchen while Ericka works in the dining room as a maître d'. Much like how their passion fuelled the rise of the establishment, their cultural roots inspire the cuisine. Here, you will find a perfect amalgamation of French culinary conventions stemming from Pascal's childhood in France, and rich Quebecois influences from where Ericka grew up. The menu is creative and Pascal is constantly finding ways to innovate it through his French influences and the bountiful seasonal products of Quebec. There are two ways to experience Tandem: a three-course table d'hôte, or a tasting menu (five, seven or nine courses) for which the chef has carte blanche. Moreover, the menu is founded upon a few classics that certainly deserve recognition- the rack of lamb with herbs from Provence and a decadent crème brûlée with foie gras are both must-trys.
Ericka's playing field is rather a dining room with a unique and warm atmosphere. The refined setting is punctuated by bright pops of orange, through which the service team orchestrates pleasant and relaxed evenings. The couple's objective was to recreate the ambiance of the Parisian cafés that Pascal knew and loved. They certainly achieved this goal. With an open kitchen, recycled wood details and enchanting lighting, there is no doubt that you'll be planning your next visit to Tandem by the time you first sit down at your table
As for drinks, the choice lies in your hands. Gone is the time when BYOW was synonymous with average food. Here, there are no compromises- the food is up to snuff and all you have to do is choose your favourite bottle of wine as an accompaniment.
The owner's passion for the space they've created is sincere, and is reflected in every dish on the menu. Tandem is surely a place to add to your list- it's one of our favourites!
Written by Sydney Carter
Photography by Restaurant Tandem




Restaurant Tandem

Monday: Closed
Tuesday: Closed
Wednesday: 5:30 – 9:30 PM
Thursday: 5:30 – 9:30 PM
Friday: 5:30 – 9:30 PM
Saturday: 5:30 – 9:30 PM
Sunday: Closed