Jiao: The elegant dim sum bar in the Old Port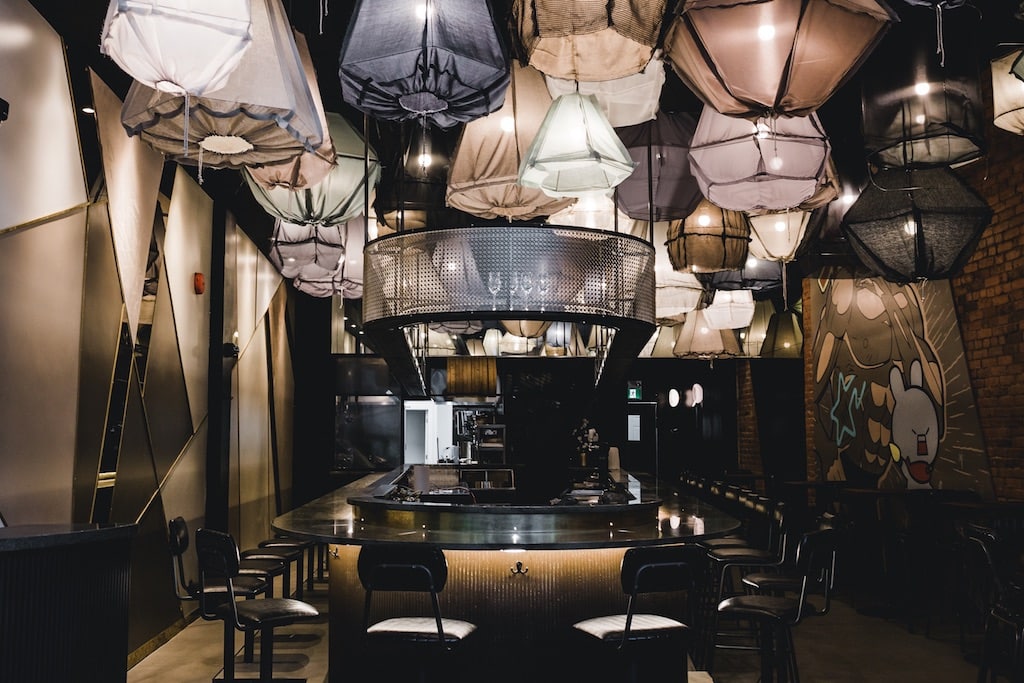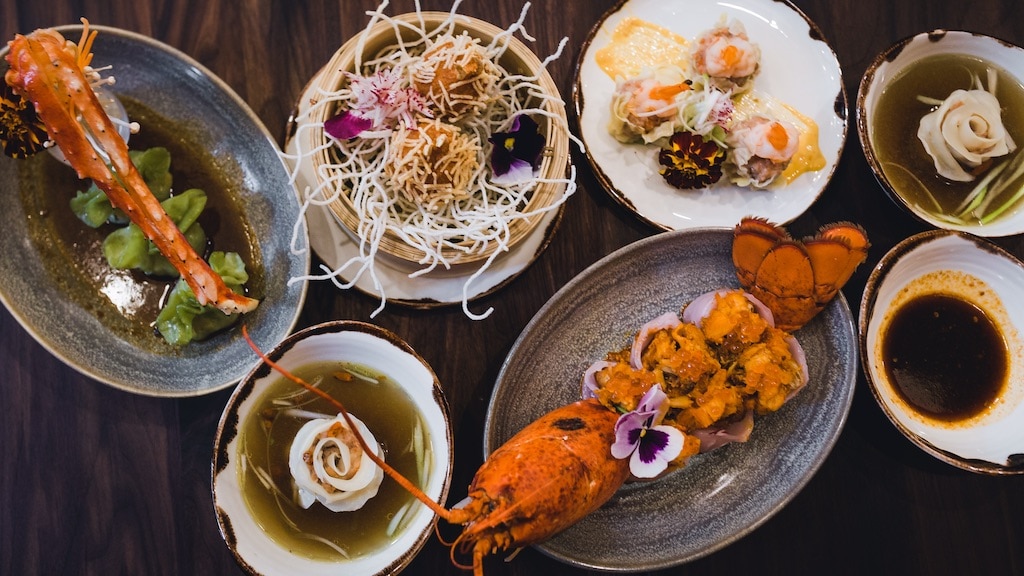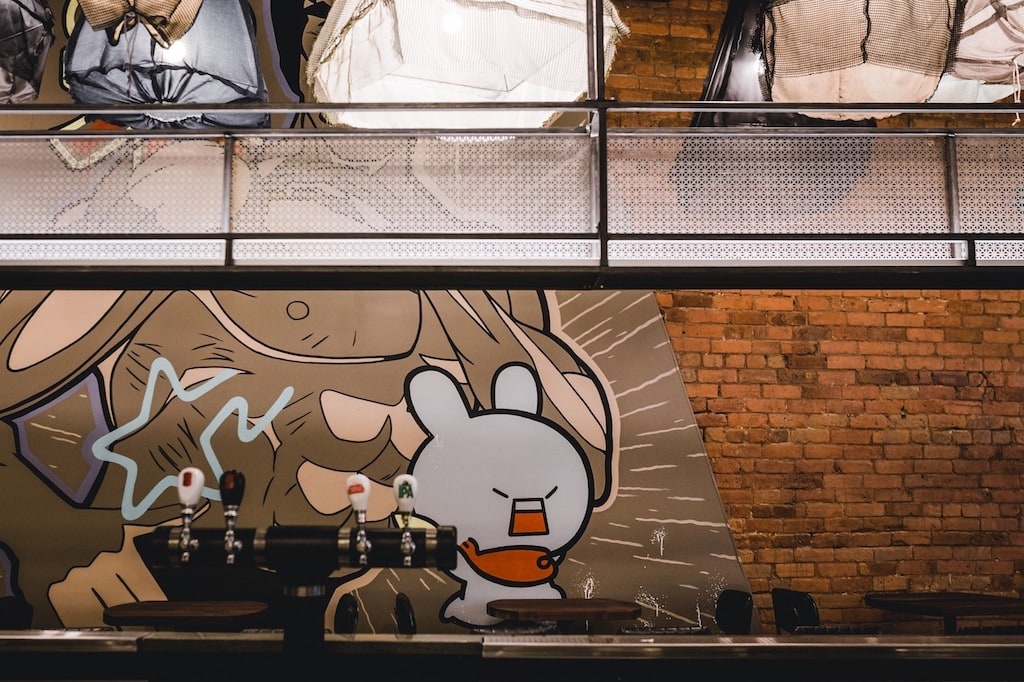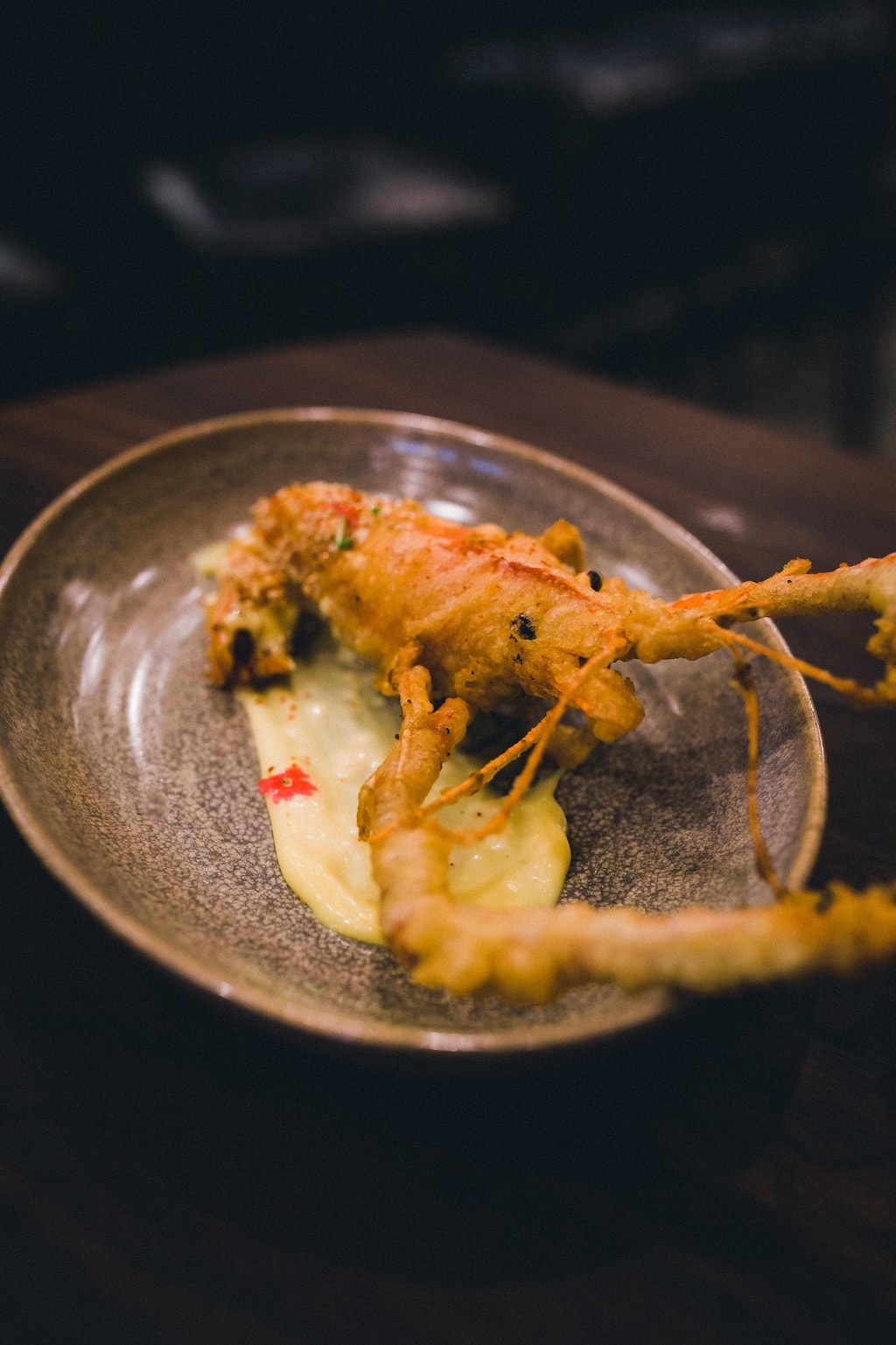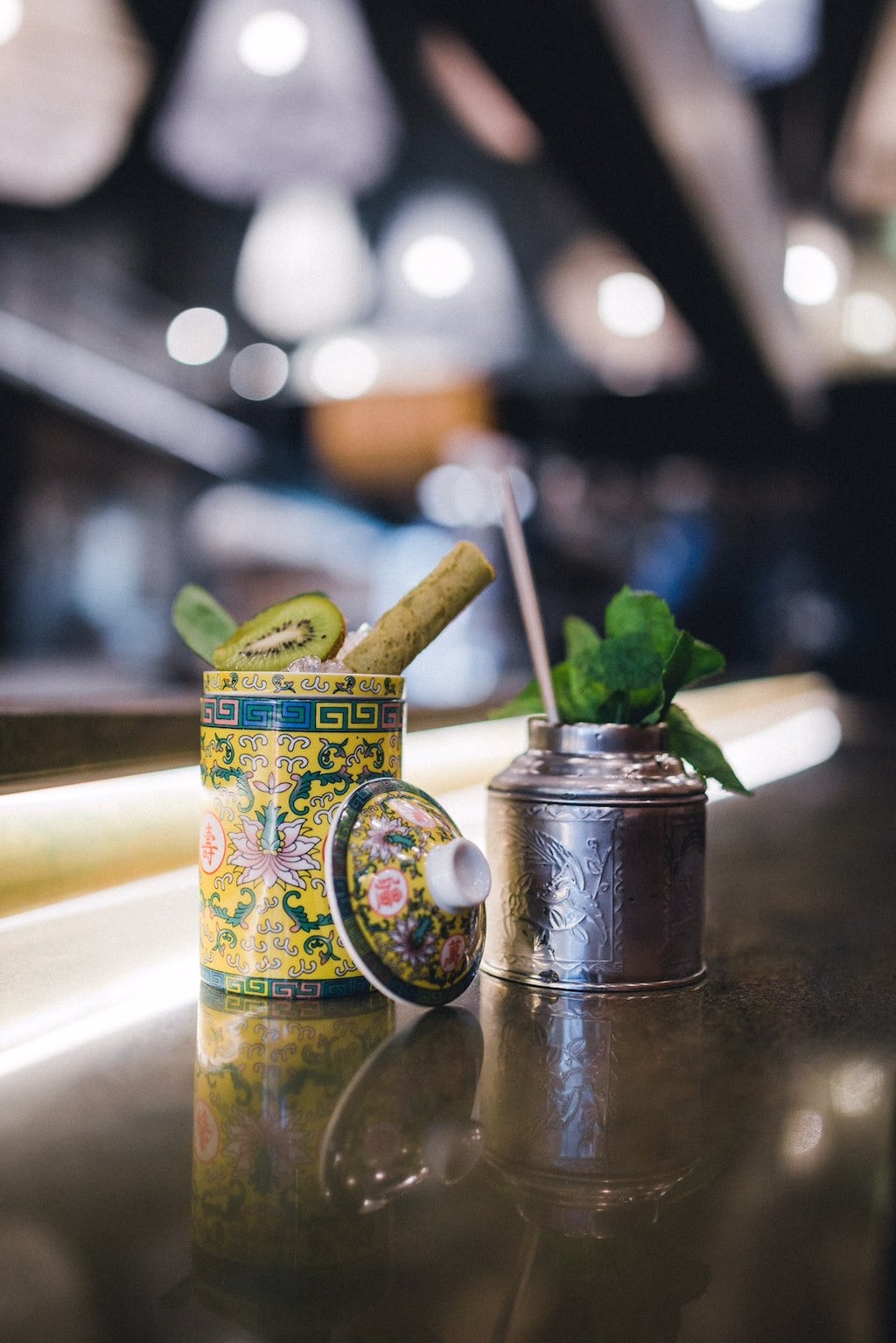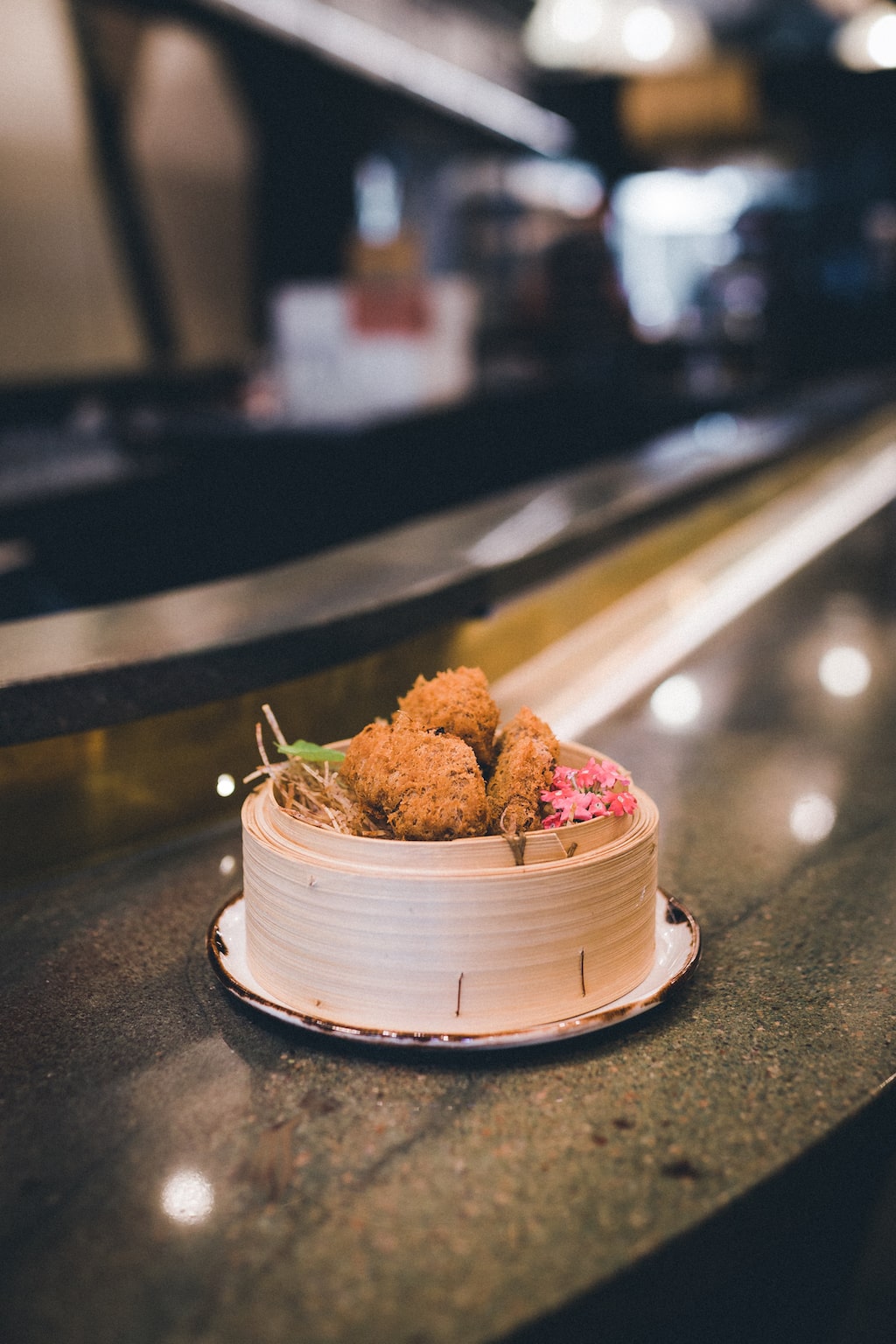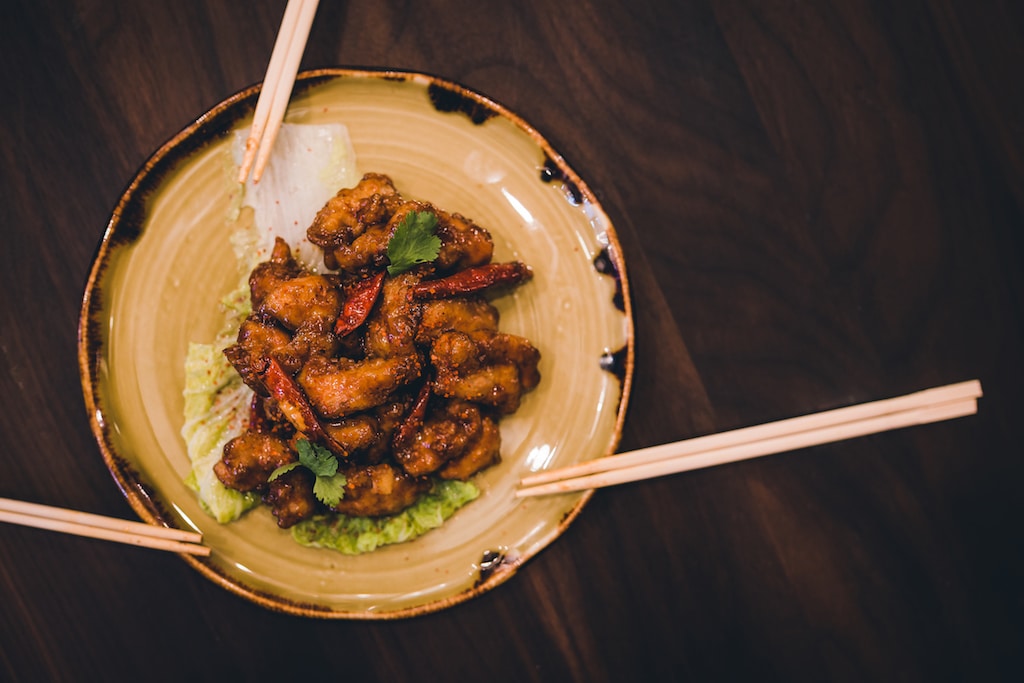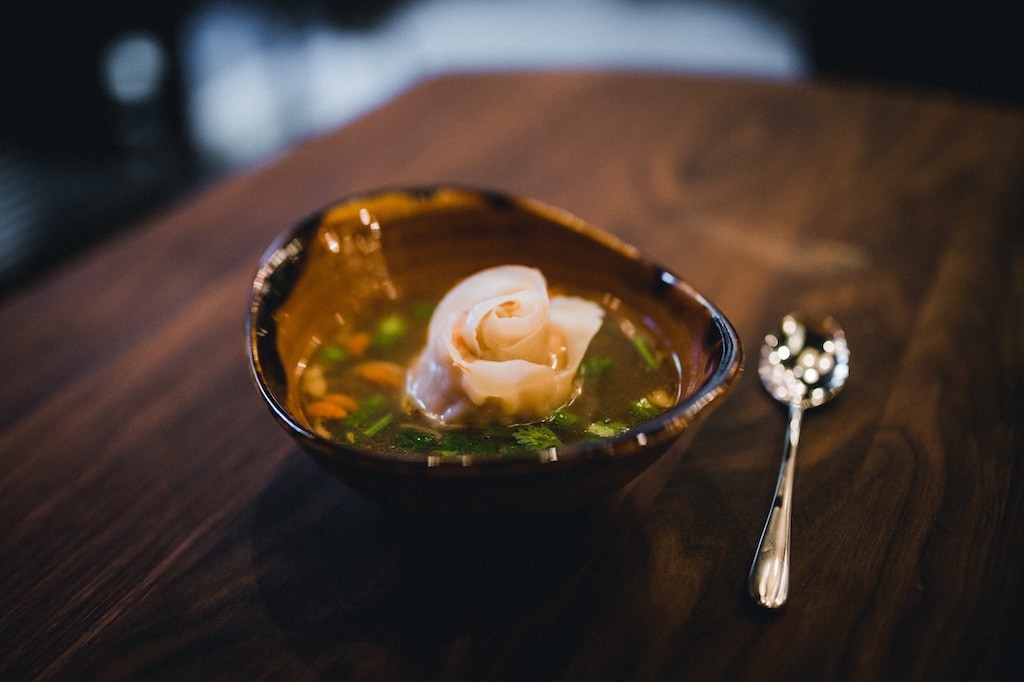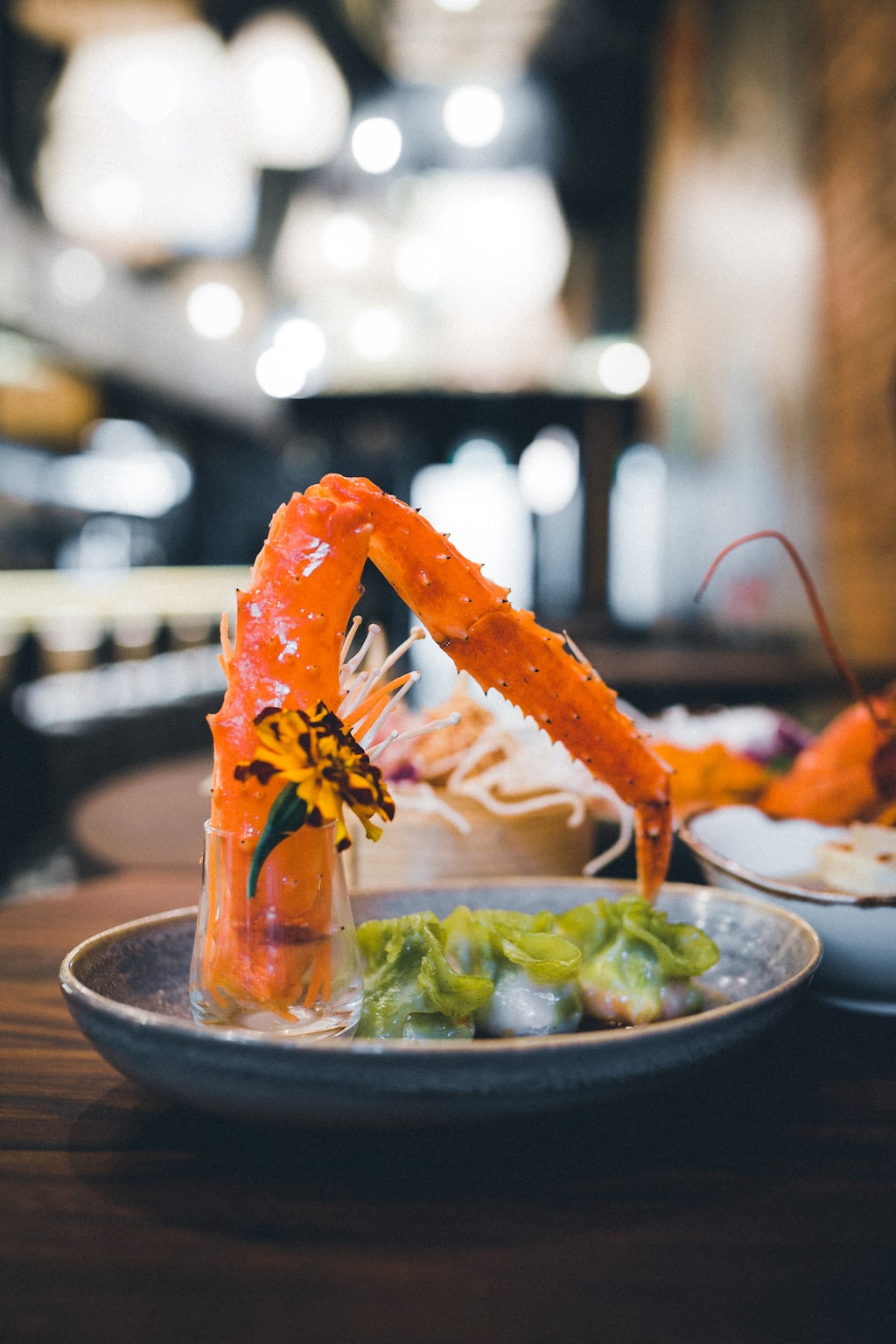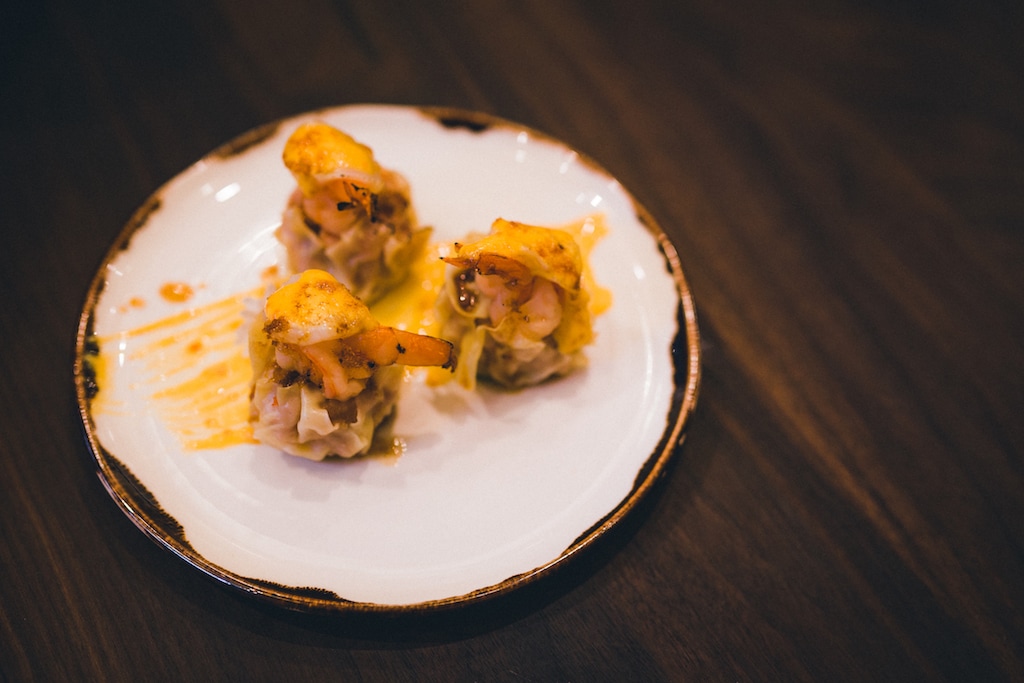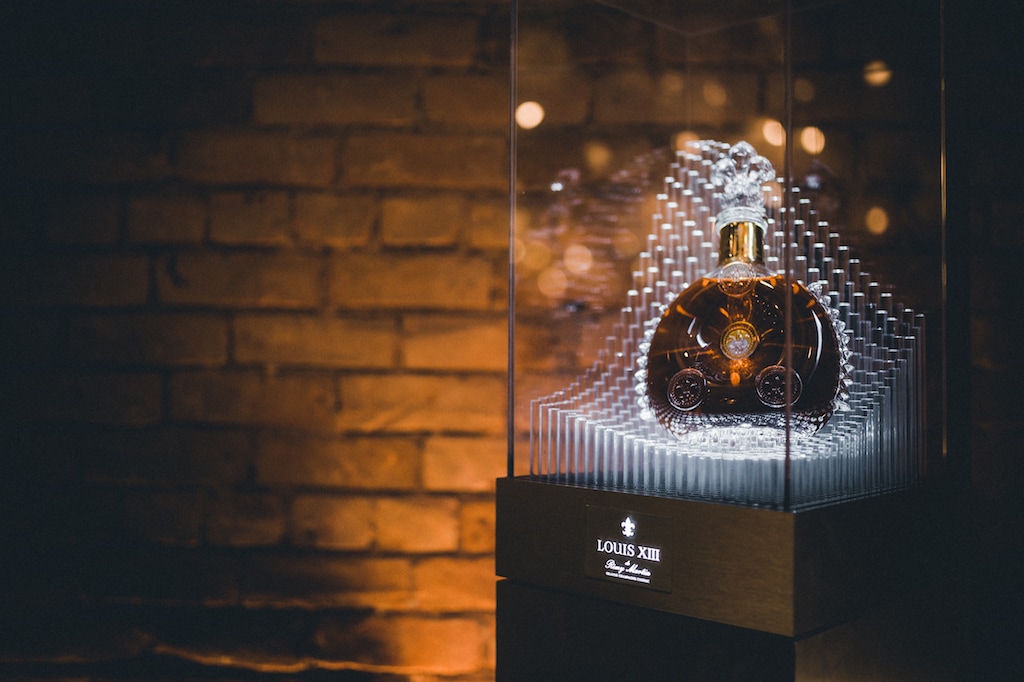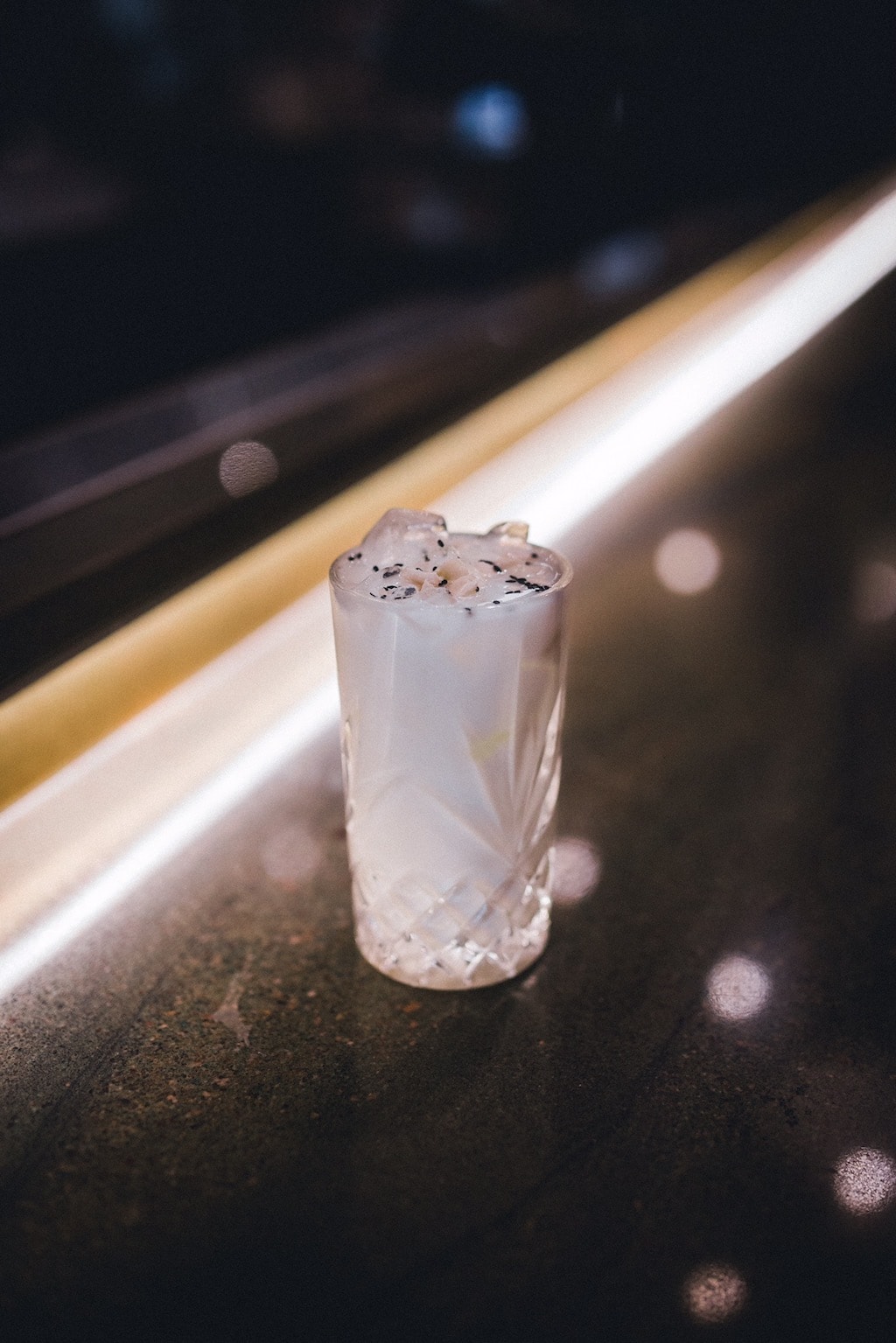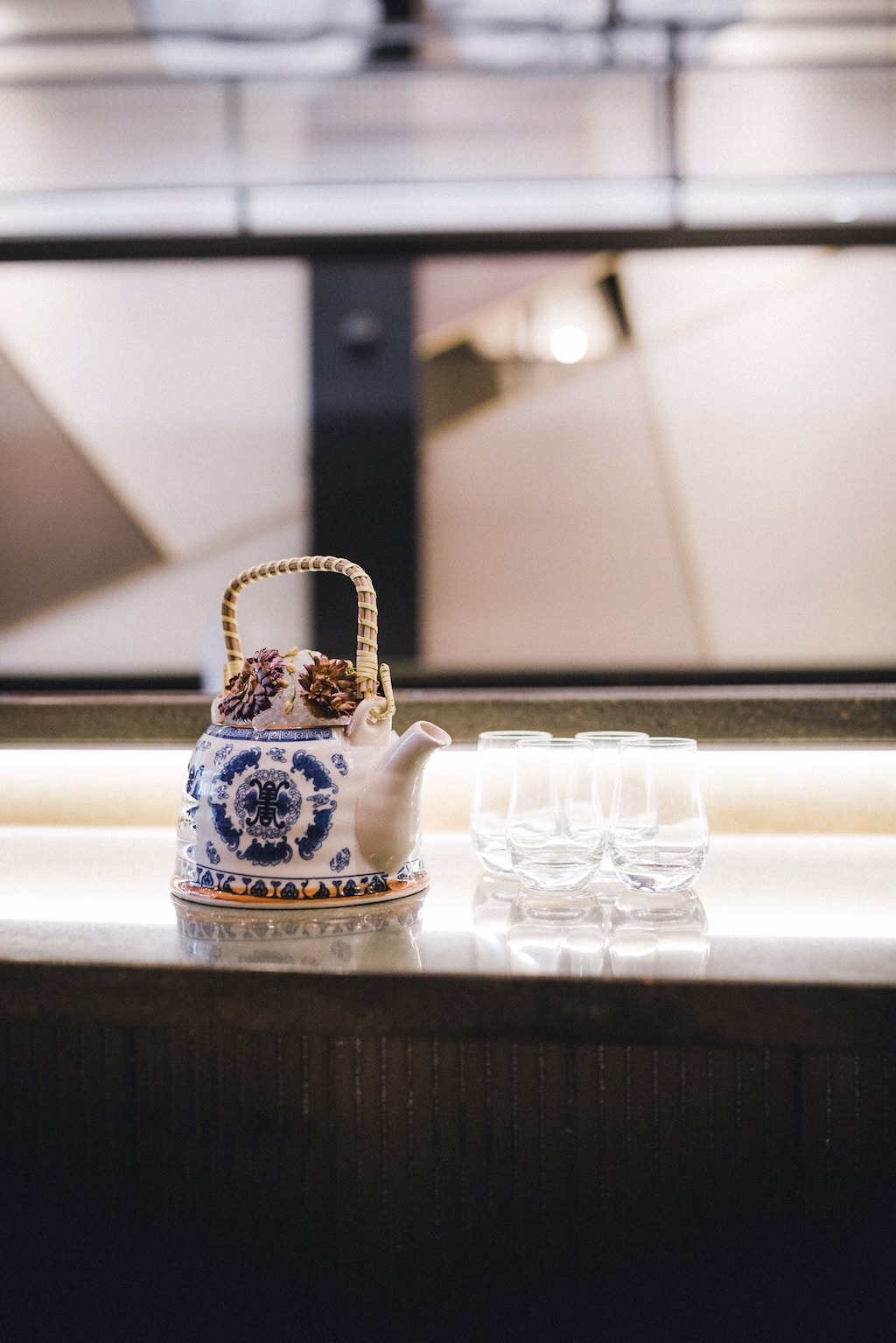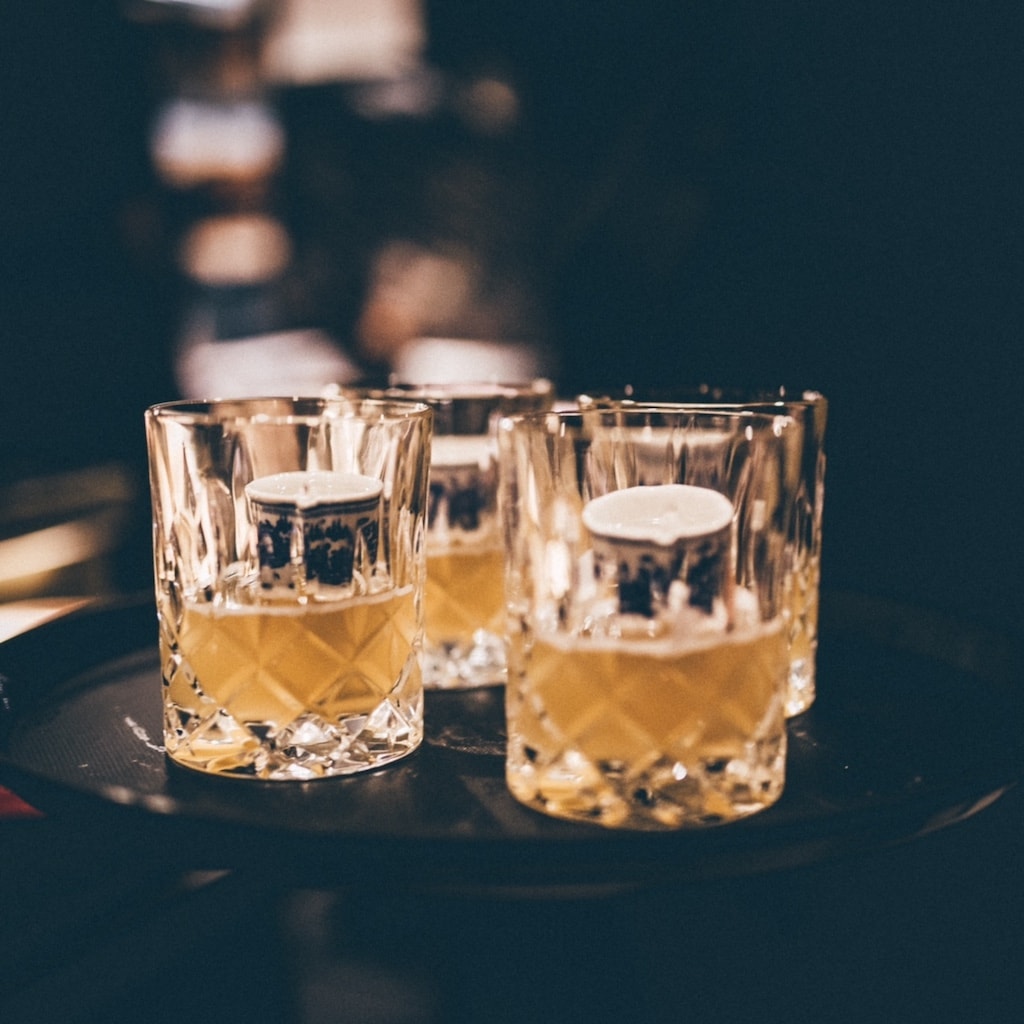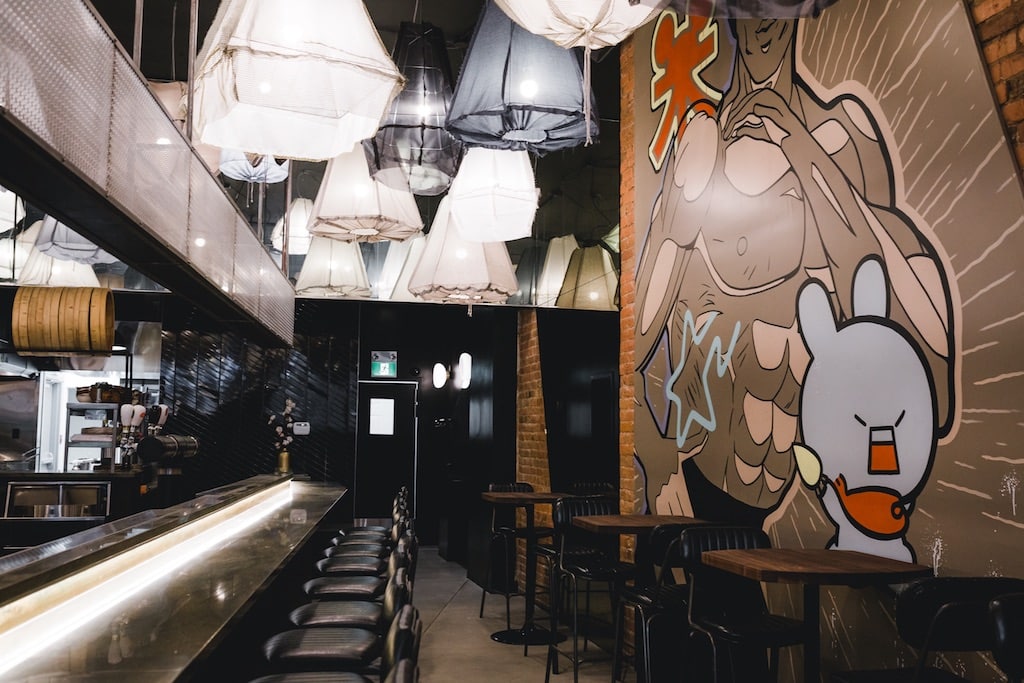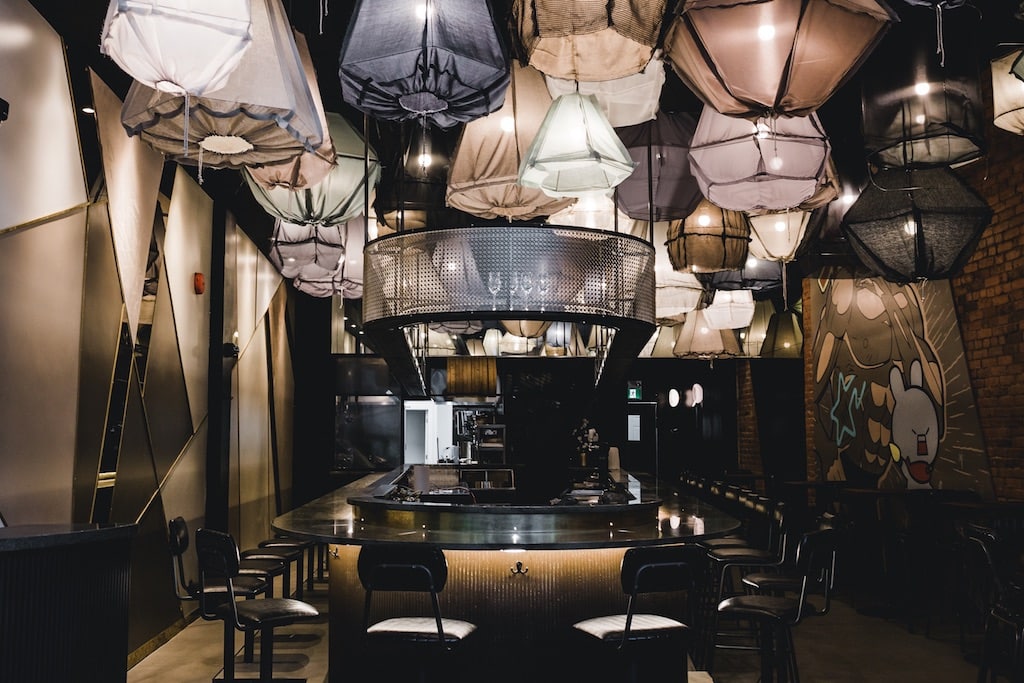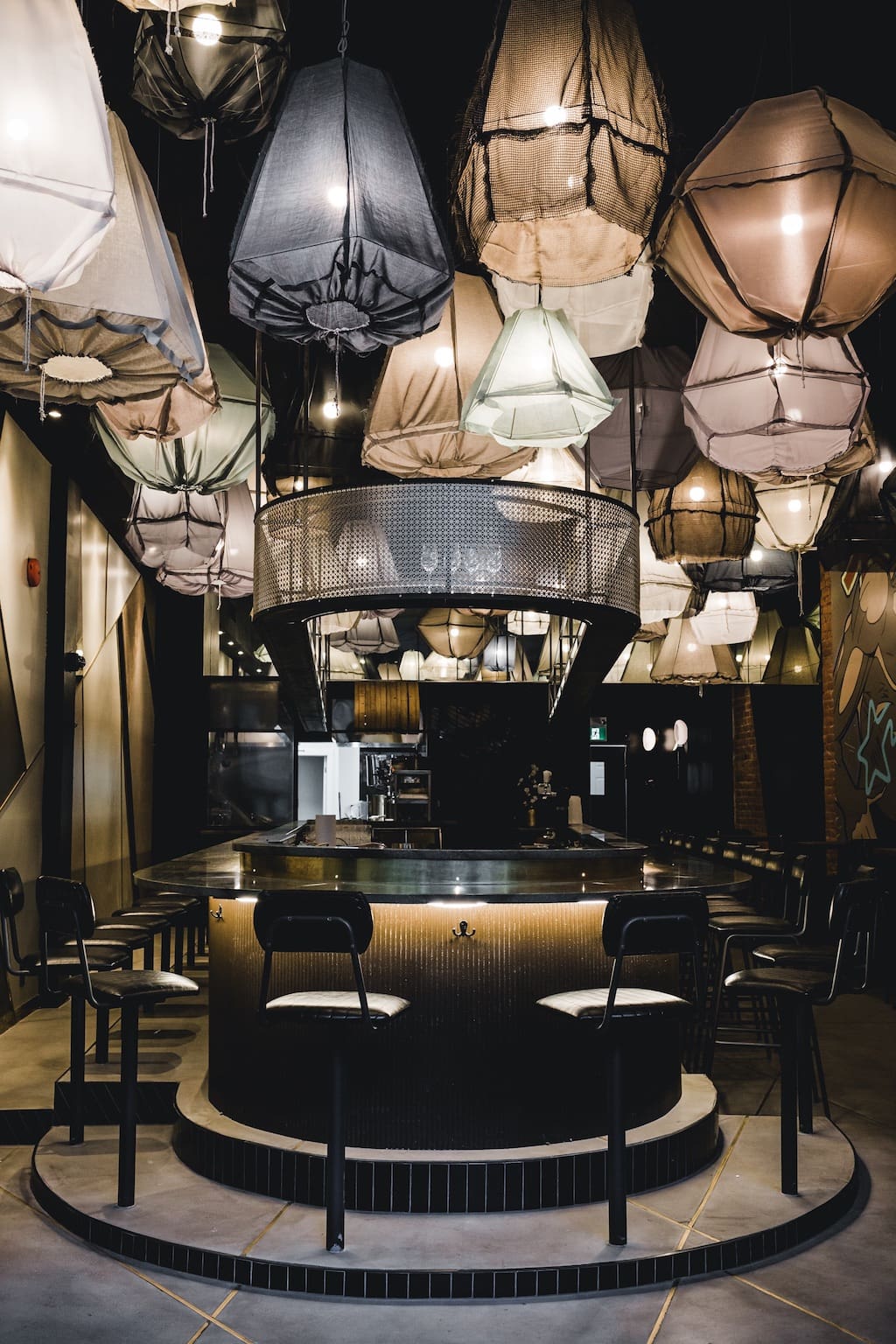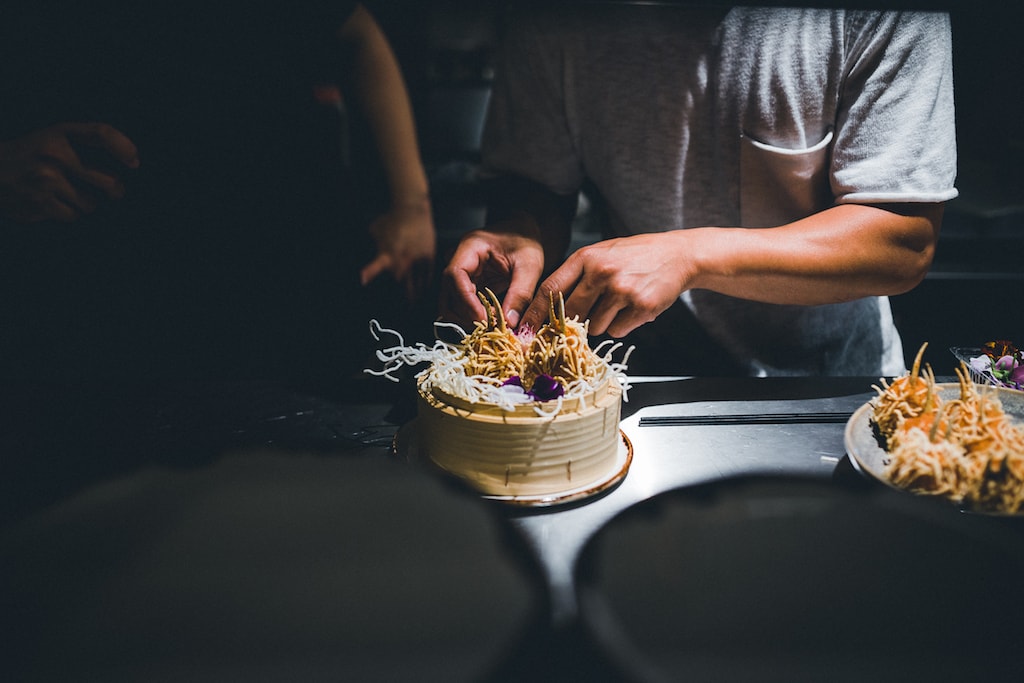 JIAO Dim Sum Bar

Monday: 5:00 PM – 2:00 AM
Tuesday: 5:00 PM – 2:00 AM
Wednesday: 5:00 PM – 2:00 AM
Thursday: 5:00 PM – 2:00 AM
Friday: 5:00 PM – 2:00 AM
Saturday: 5:00 PM – 2:00 AM
Sunday: 5:00 PM – 2:00 AM

Located in the Old Port, Jiao opened its doors in August 2018 and offers a dim sum bar concept on Notre Dame Street West.
Jiao is the project of Tongue Bui and Olivier Berkani, great connoisseurs of the nightlife scene, known respectively from École Privée and Phoenix. With this new project, the owners wanted to develop a concept around China in a chic and modern environment. From the outset, special attention is given to little Cantonese delicacies with the name of the restaurant 'Jiao', short for Jiaozi which means dumpling in Chinese.
The long space where Jiao is located is distinguished and original with nods to Asia. We notice the imposing fabric lanterns on the ceiling, the elegant and understated bar, and the manga-inspired murals. Open every day of the week, the bar seats about 50 and offers its menu until very late in a neighbourhood where the nightlife is often in full swing. In addition, Jiao has recently extended their offering in the summer with a beautiful terrace that seats about a dozen people. The dim sum bar will satisfy all appetites of young partygoers after they leave the neighbourhood bars. Note that a reduced take-out menu is offered on weekends with the most popular dishes available.
The house has also recently unveiled its new menu. Jiao offers Cantonese classics with variations of dim sum, bao, and dumplings, with a focus on seafood complemented with local flavours. You'll find scrumptious options such as kung pao chicken (spicy stir-fried chicken, peanuts and vegetables), honey-garlic spareribs, sweet and sour pork (pineapple, green and red peppers), lobster salad with mango, Jiao's signature coleslaw (rice noodles, fried onion, tomato, cucumber, taro, peanuts, sesame) and beef carpaccio with foie gras. Are you hungry yet? Rest assured, the General "Jiao", prepared by Phong Thach, chef at Red Tiger, is here to stay. For festive evenings and deep wallets, the restaurant also offers a $100 dumpling infused with Louis XIII Rémy Martin. All of the dishes here are beautifully presented with a respect for Asian refinement.
As for the cocktail menu, we enjoy delicious house creations complemented by a selection of stunning sakes, mainly imported from Japan. The alcohol menu also includes a variety of refreshing and beautifully presented cocktails to share.
Jiao blends in perfectly with the ambiance of the Old Port and promises a memorable evening of very good little Cantonese bites, washed down with fine sake.
Jiao is a superb address in Old Montreal. The address is ideal to have fun with friends until the end of the night or simply to have a chic bite with a cocktail!
Written by Sophie Monkman
Photography by Jiao