Babacool: Mediterranean flavours in Old Montreal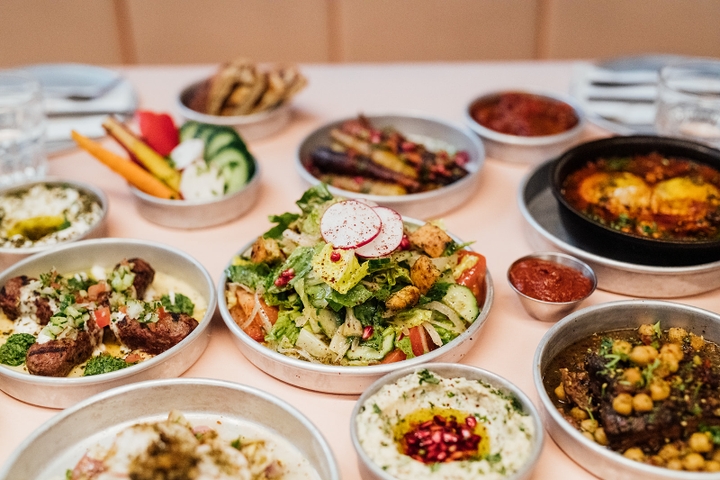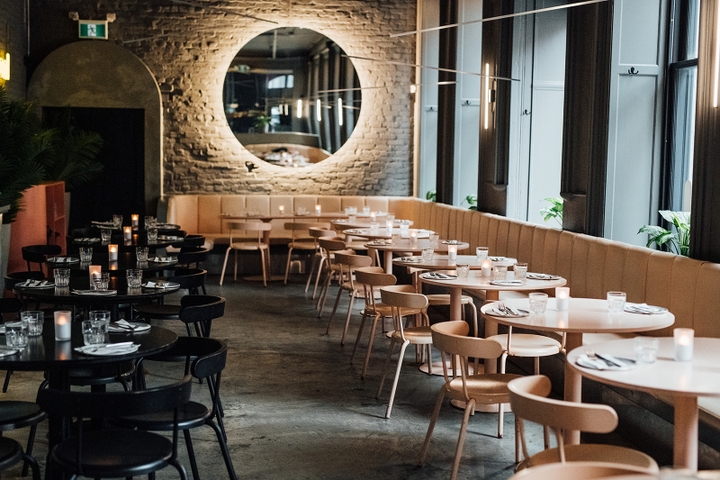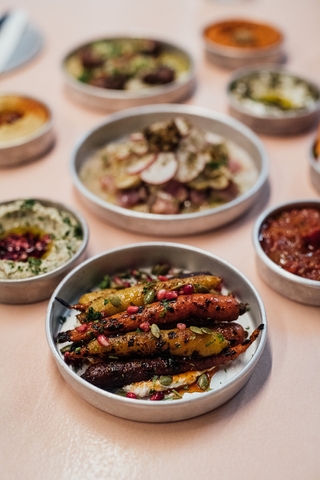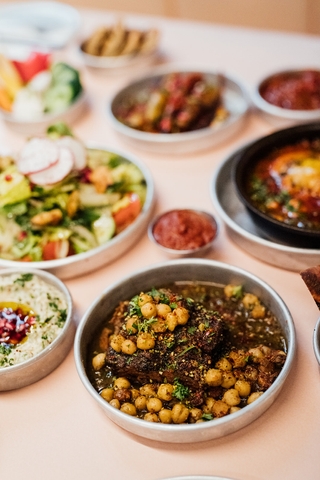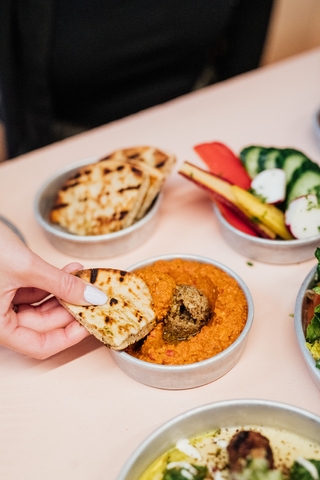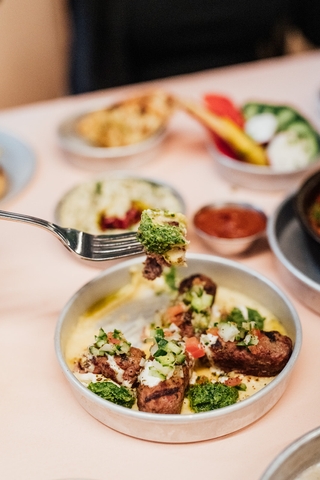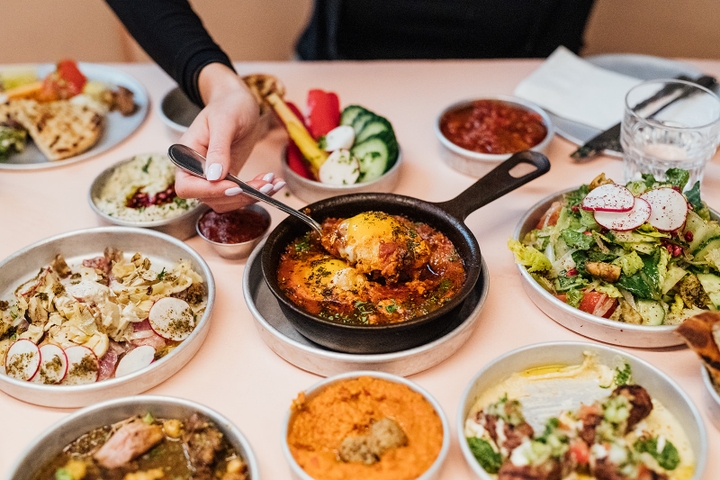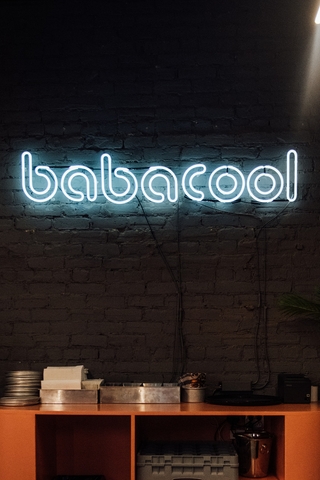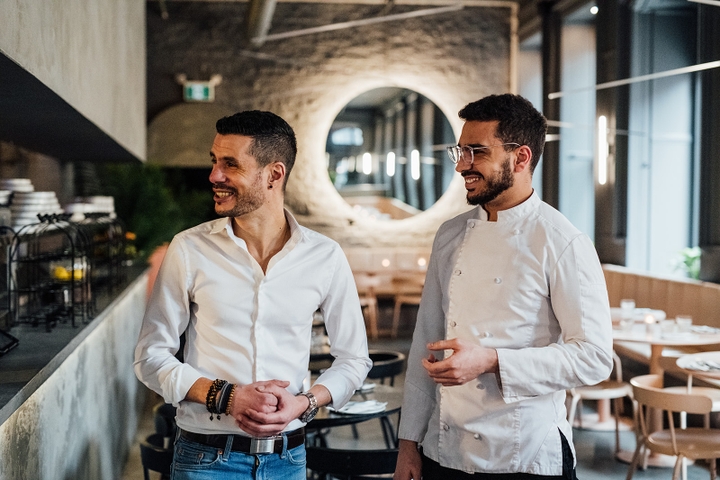 Babacool

Monday: 5:00 – 11:00 PM
Tuesday: 11:00 AM – 3:00 PM, 5:00 – 11:00 PM
Wednesday: 11:00 AM – 3:00 PM, 5:00 – 11:00 PM
Thursday: 11:00 AM – 3:00 PM, 5:00 – 11:00 PM
Friday: 11:00 AM – 3:00 PM, 5:00 – 11:00 PM
Saturday: 10:00 AM – 3:00 PM, 5:00 – 11:00 PM
Sunday: 10:00 AM – 3:00 PM, 5:00 – 11:00 PM


Owner(s) Marco Benattar, Charles Manceau
Chef(s) Mostafa Awad
Host Driss Benkirane
Opened 2021

Accepts mastercard, visa, amex, cash, debit
60 Seats
Accepts groups
Open since 2021, Babacool is indeed a very cool address in Old Montreal that offers a perfect mix of Greek, Lebanese, Israeli and Moroccan cuisine at affordable prices!
A beautiful space
The concept and the name were conceived by the owners Charles Manceau (Venice Group) and Marc O. Benattar (Flyjin, Jatoba, Nomi). After months of brainstorming, they chose the name Babacool, which reflects the restaurant's relaxed, family-friendly feel.
Babacool is located in a beautiful modern space at the corner of Notre-Dame Basilica, a popular tourist spot. The decor is immaculate, with the coral hues of the tables and banquettes providing a soft contrast to the greys of the concrete and brick. Beautiful geometric neon lights hang from the ceilings. Special mention to the green bathrooms, which are super instagrammable!
With its chic and festive atmosphere, Babacool is the perfect place to have an apéritif with a little bite to eat before going out in Old Montreal, or even to spend the whole evening. The friendly team will make sure your evening is a pleasant one.
Mediterranean flavours
Chef Mostafa Awad and his team offer Mediterranean and Middle Eastern inspired cuisine, which is a rarity in the neighborhood. "Initially, we wanted to open a snack bar type restaurant with burgers, but after Covid, no one wanted to eat that type of food anymore. So we decided to focus on a type of cuisine that didn't exist in Old Montreal," explains Charles Manceau.
On the menu, there are about 30 mezzes, ranging from more traditional to reinvented, but always bursting with flavour. The dips (hummus, mouhamara, labneh, babaganouj) are a must, especially accompanied by delicious homemade zaatar pitas. For a touch of freshness, you can opt for one of the three delicious salads: fattouche, halloumi, or falafel. We continue with delicious small dishes to share: tuna crudo with artichokes and kalamata olives, shrimp with cumin tomato, chicken with olives, grilled kefta, and braised lamb. If you like grape leaves, you'll love Babacool's version with their honey and lemon confit sauce. Dishes range in price from $9 to $24.
To accompany your meal, the cocktail menu offers several updated classics, like the mezcal negroni and the spicy marg. On the cellar side, the list includes about 40 natural wines, including a dozen by the glass.
On Saturdays and Sundays, Babacool also offers a brunch formula between 10 am and 3 pm.
Babacool is the ideal place for those who appreciate Middle Eastern cuisine and who love to share. Whether it's for a romantic date or a celebration with friends, it's worth the detour on Notre-Dame Street.
Written by Marie-Lou Pillin
Photography by Alison Slattery