This winter, discover Côte-des-Neiges!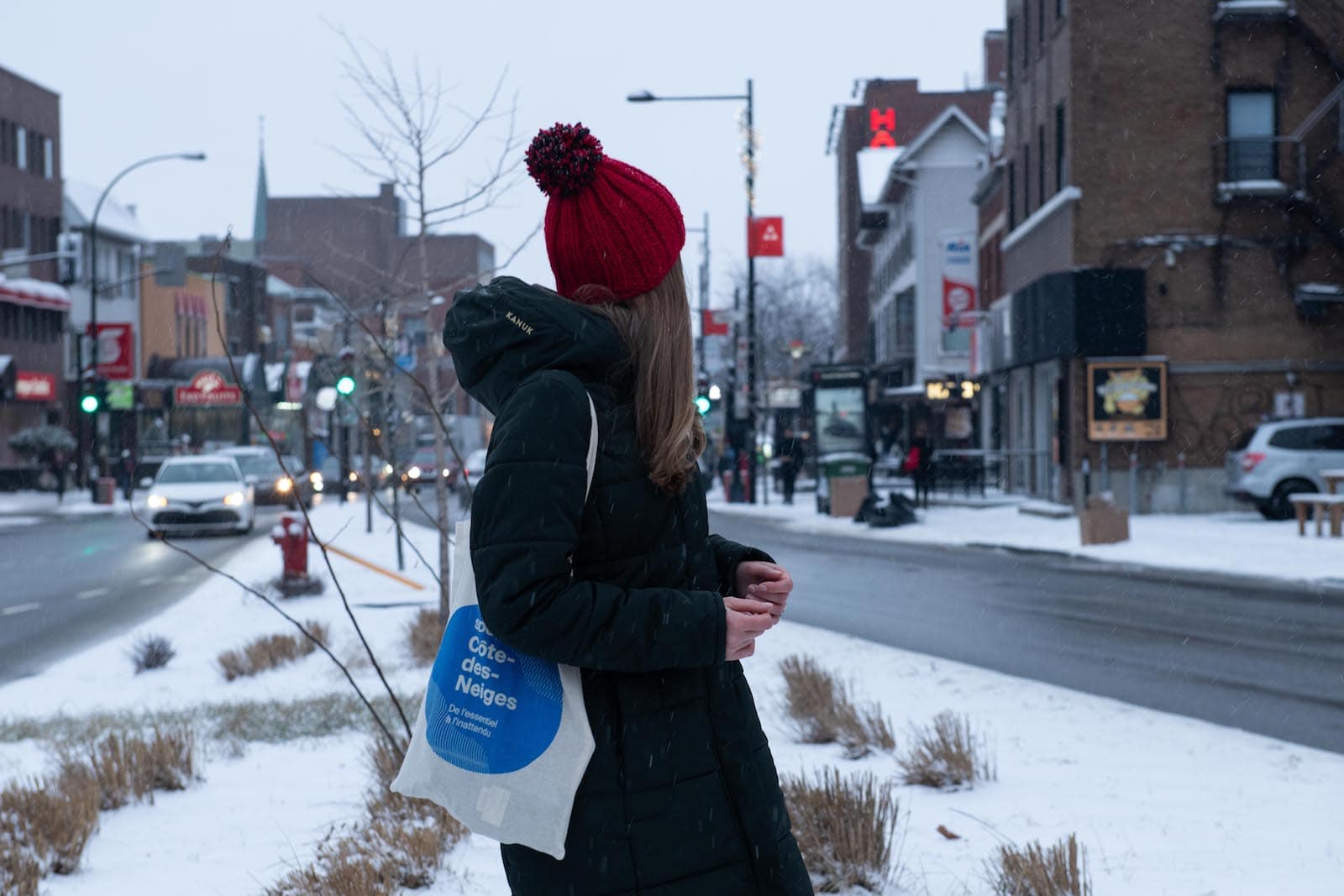 The SDC Côte-des-Neiges presents its Local Winter Guide, which is chock-full of activities to enjoy with family and friends. Come and reconnect with the season in this multicultural historic neighborhood, where architecture, restaurants and cafés meet.
Here are just a few of the happenings you'll find in the guide:
From November to March, don't miss a magical light show, as the neighborhood illuminates enchanted trees and 26 street posts with LED holiday lights, from Chemin de la Côte-des-Neiges to Chemin Queen-Mary and Chemin de la Côte-Ste-Catherine. Walk through the impressive Passage de Noël in front of the Maison de la Culture CDN and end your wintery stroll on Rue Lacombe to take in the light spheres hanging from the trees.
In November and December, the neighborhood's Christmas village returns for a third consecutive year, with its photobooth, a giant projection and several performances and surprise activities to delight the young and young at heart. And don't forget to stop and gaze at the holiday windows dreamed up by participating merchants.
Enjoy all the best things Côte-des-Neiges has to offer. Its heritage spaces, parks, churches and many businesses are sure to keep you feeling warm and toasty this winter!
Looking to discover Côte-des-Neiges?
In collaboration with the SDC Côte-des-Neiges, Tastet has selected a few addresses that will make you want to extend your stay in the neighborhood! Find out more in the SDC Côte-des-Neiges Local Guide and discover our favorite stops and shops on the territory of the SDC Côte-des-Neiges right here.
Written by Inès Duguen