The benefits of organic whole grain bread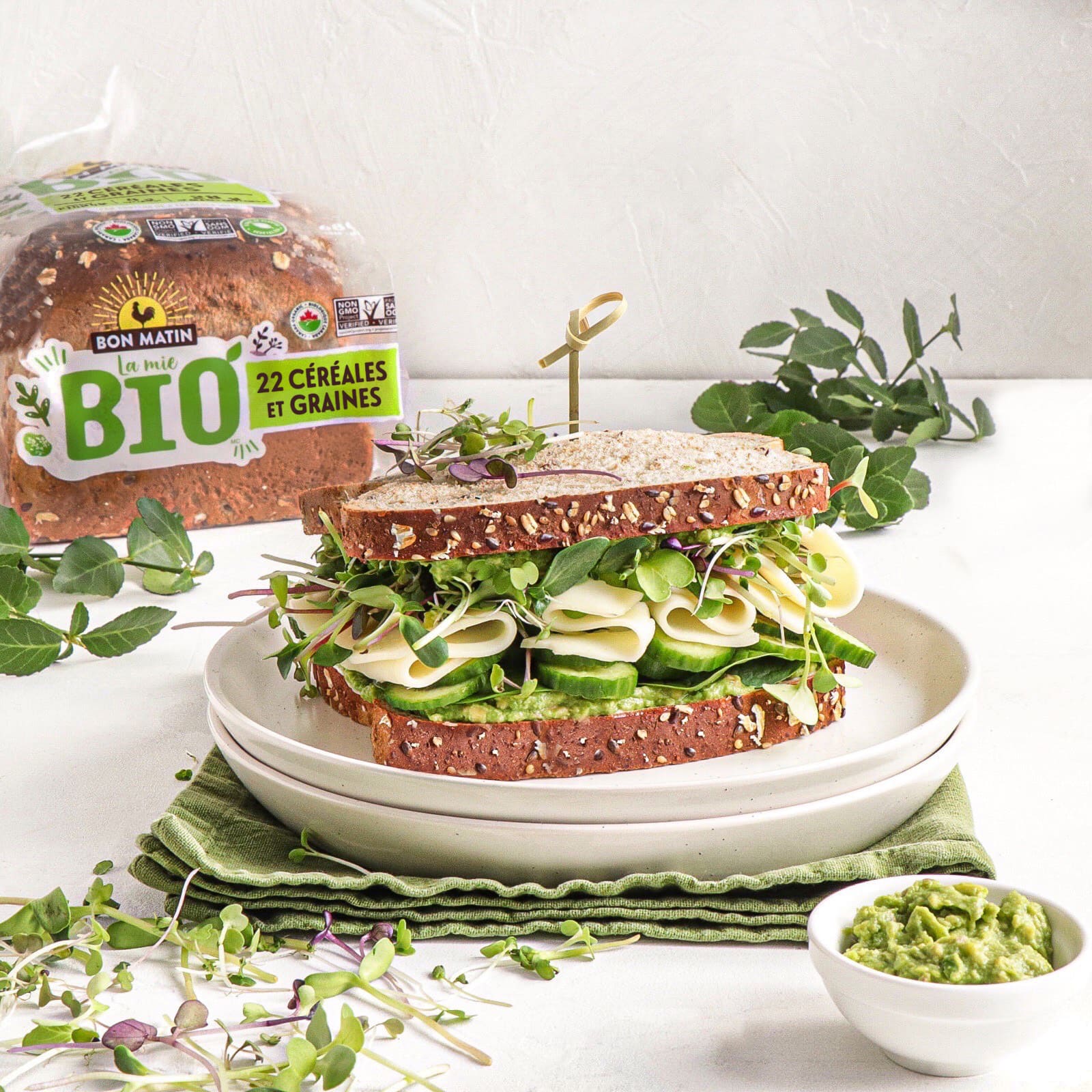 Bon Matin breads have been a part of our daily lives for many years. They are now offering a whole new variety of delicious organic, whole grain breads.
In terms of health and taste, the ingredients that make a difference are those that are nutritious, fresh, and naturally sourced. For example, in the Bon Matin™ La mie BIO™ 22 Grains & Seeds Bread, a desire to use a variety of nutritious and tasty grains has been emphasized.
In fact, no less than 22 different grains and seeds are found in this delicious bread; including flax, oats, black chia, amaranth, barley, quinoa and many more! Note that many breads usually contain no more than 14. Having many varieties of seeds and grains can offer nutritional benefits to the body. They can also contribute to increased satiety and good blood sugar control.
The amount of fibre found in Bon Matin™ La mie BIO™ 22 Grains & Seeds Bread makes it an excellent part of your daily nutritional needs.
"The new Bon Matin™ La mie BIO™ 22 Grains & Seeds Bread contains a great diversity of whole grains. All of its grains and cereals have their own nutritional values with different levels of protein, fibre, minerals and vitamins. By combining them, we ensure that we get the maximum benefits!" explains Hubert Cormier.
The versatility of Bon Matin breads means you can enjoy them at any meal, or even for a snack. Simply add cheese and fresh fruit for the perfect snack.
At breakfast—such as with natural peanut butter, or fresh tomatoes and a ripe avocado—it's the perfect way to start your day. During your lunch break at work, a sandwich that contains your favourite ingredients will be the envy of your colleagues! Not sure what to make for dinner? Why not opt for a grilled cheese sandwich or a gourmet croque-monsieur?
With its vegan and organic ingredients, Bon Matin™ La mie BIO™ 22 Grains & Seeds Bread will satisfy your cravings—in a nutritious way—whenever they strike.
Written by Sophie Monkman