It's terrasse season on Saint-Denis!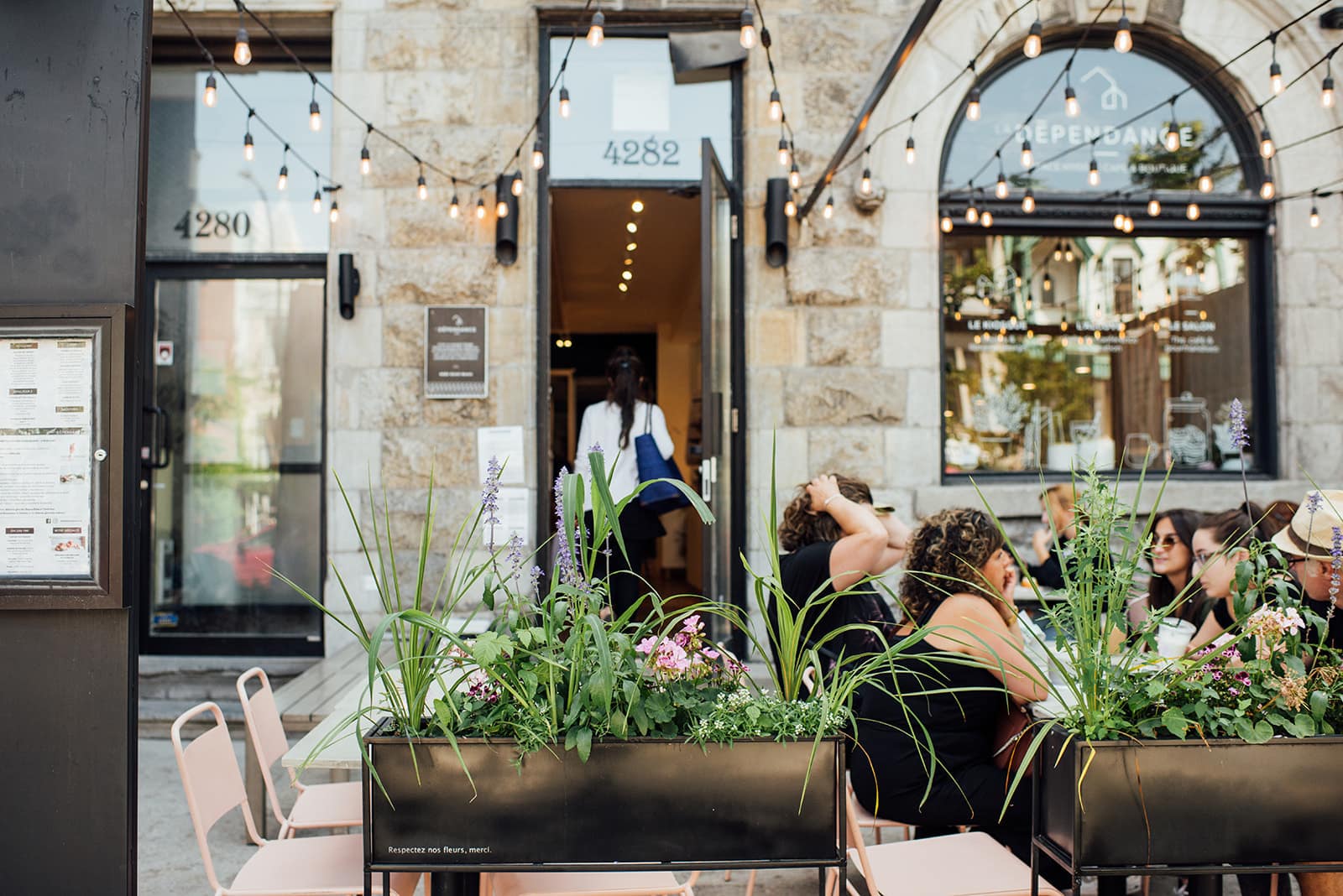 Summer is in full swing, and there's no better place to celebrate it than in our favourite restaurants and especially on some of the best and busiest terrasses! In the Plateau and on Rue Saint-Denis, restaurants, cafés and bars have set up outdoor seating to the delight of passers-by.
While the shopping street is well known for its independent businesses and addresses for culinary delights, it also happens to be a fantastic place for a summer stroll, so stop by one of the institutions or new ventures that make St-Denis so great.
Summer means terrasses, and you'll find more than few on Saint-Denis. Whether you prefer a place that's right in the action or a little more discreet, shady or sunny, there's something for everyone. Read on to find a new gourmet experience or rediscover some of the classics we never tire of.
Joséphine
At the corner of Saint-Denis and Duluth, Joséphine offers an excellent seafood experience. Enjoy all the best the ocean has to offer in a vast and elegant decor by designer Amlyne Philipps. In the summer, the terrasse's sunny exposure whisks patrons to the seaside (or almost!). It's the ideal setting to indulge in exceptional products carefully prepared by the house.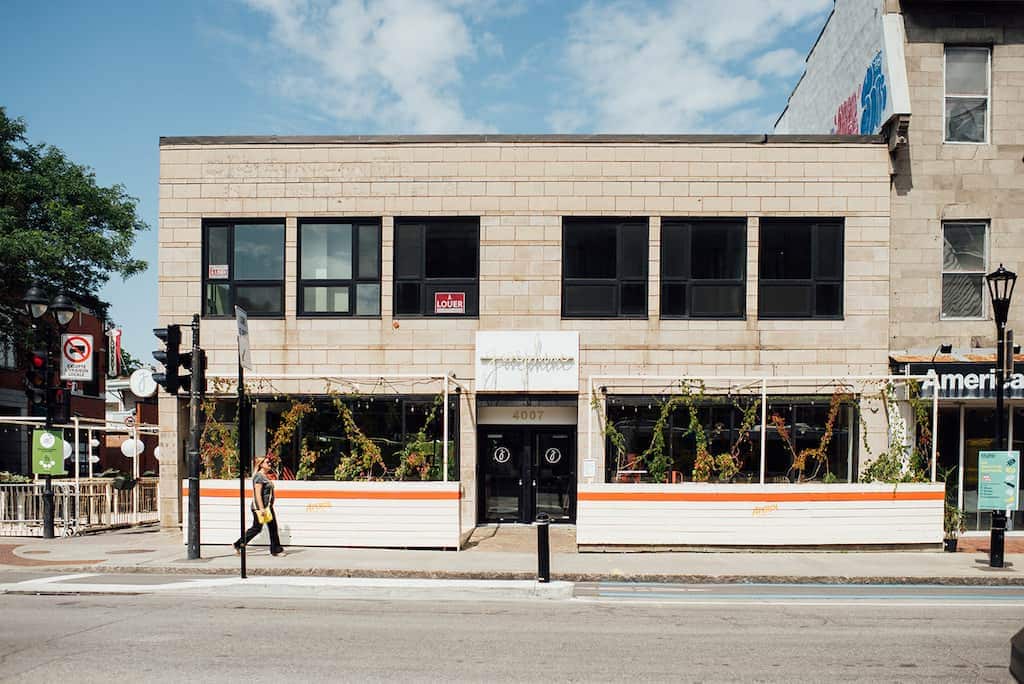 Tacos Tin Tan
Love Mexican cuisine? This place is for you! From tacos to guacamole, quesadillas, tortillas and ceviche—Tin Tan offers up all the classics. The décor is like the restaurant itself: unpretentious and so colourful. A bite on the terrasse feels like a trip to Mexico.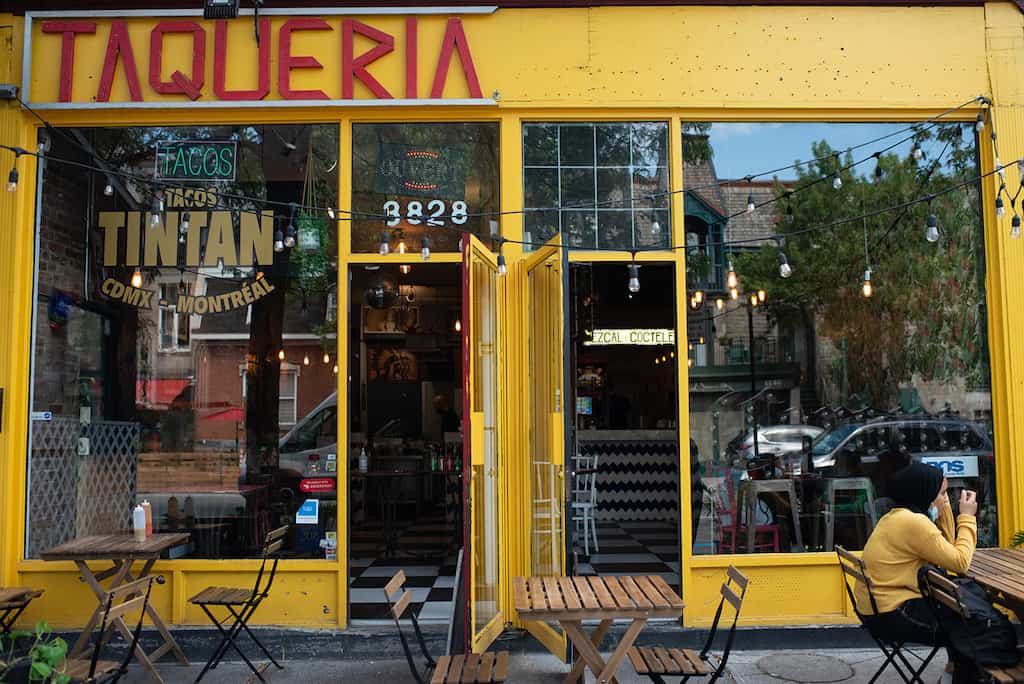 La Dépendance
La Dépendance is a hybrid café-boutique, just like one you'll find on any street corner in Copenhagen or Stockholm. The Scandinavian-inspired menu and setting combine to create a relaxing space for a well-deserved coffee break. In summer, try the delectable ice cream flavours made in house or by none other than Le Bilboquet, as well as delicious homemade summer pastries like the matcha-coconut ice cream sandwich, Pistage or Chöklad. Enjoying the refreshing treats outside on the lovely uncluttered terrasse makes life that much sweeter!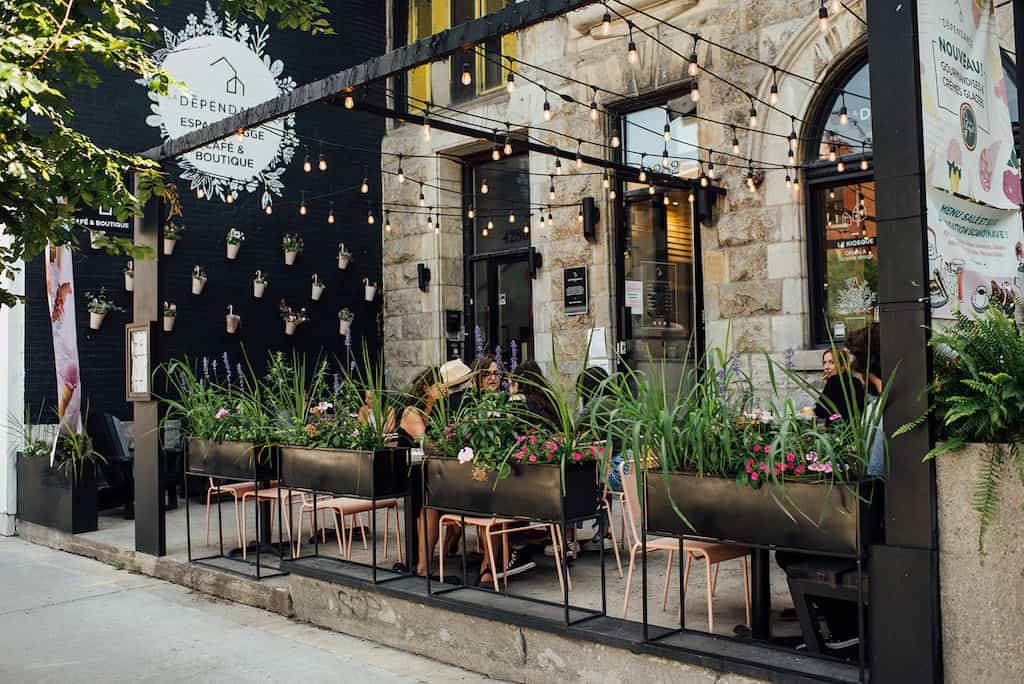 Au Festin de Babette
This charming address, which has been in business for 27 years, will immediately transport you straight to Europe. Inspired by the Danish film Babette's Feast, the restaurant's brunches and famous hot chocolates will make your mouth water. On a nice day, pick a table in the shade or the sun and try the pancakes, quiches, waffles and other classic European-inspired dishes on the terrasse.
Ibéricos
If there's one address on Saint-Denis that's all about summer, it's Ibéricos, a Spanish tapas tavern. You won't be surprised to learn that the menu features traditional dishes from the Iberian Peninsula. In summer, a table on the charming terrasse with all sorts of tapas and a fruity sangria is just as good as a trip to Spain. In the evenings, dine by the light of lanterns in a magical and festive atmosphere.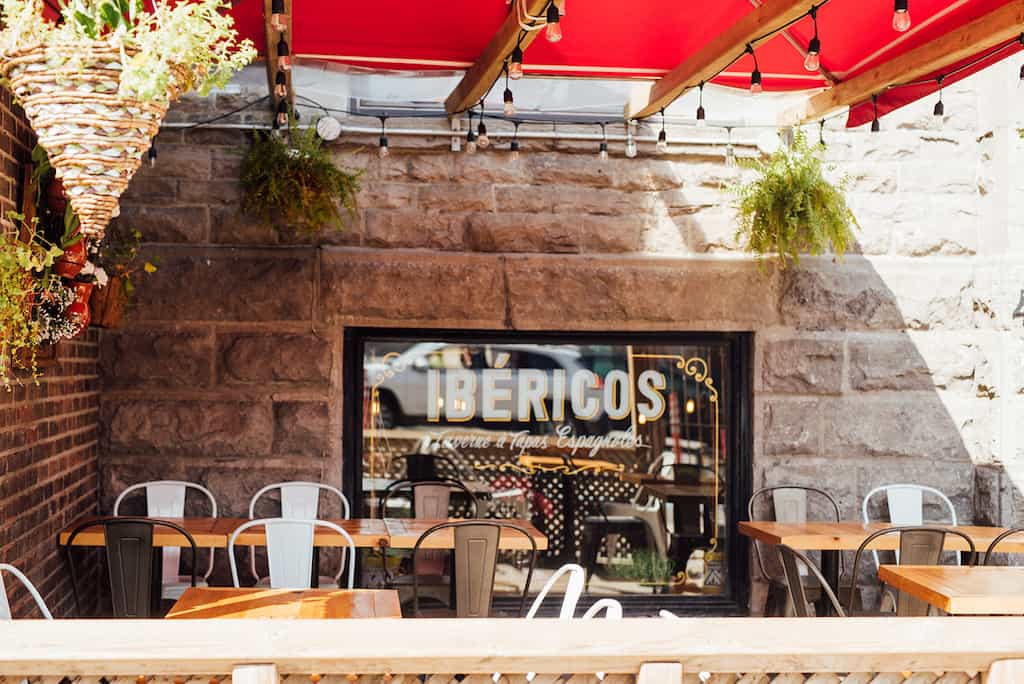 Provisions 418
Provisions 418 is everything we love about Provisions in Outremont but in the Plateau. As a bonus, Provisions' fantastic ice cream is more than welcome on hot summer days. The delicious soft-serves and solid flavour rotation will keep you cool all summer long. The butcher shop makes excellent made-to-order sandwiches, and you can leave with a great cut of your choice. Covered in flowers and greenery, the fantastic terrasse is so great that you won't ever want to leave.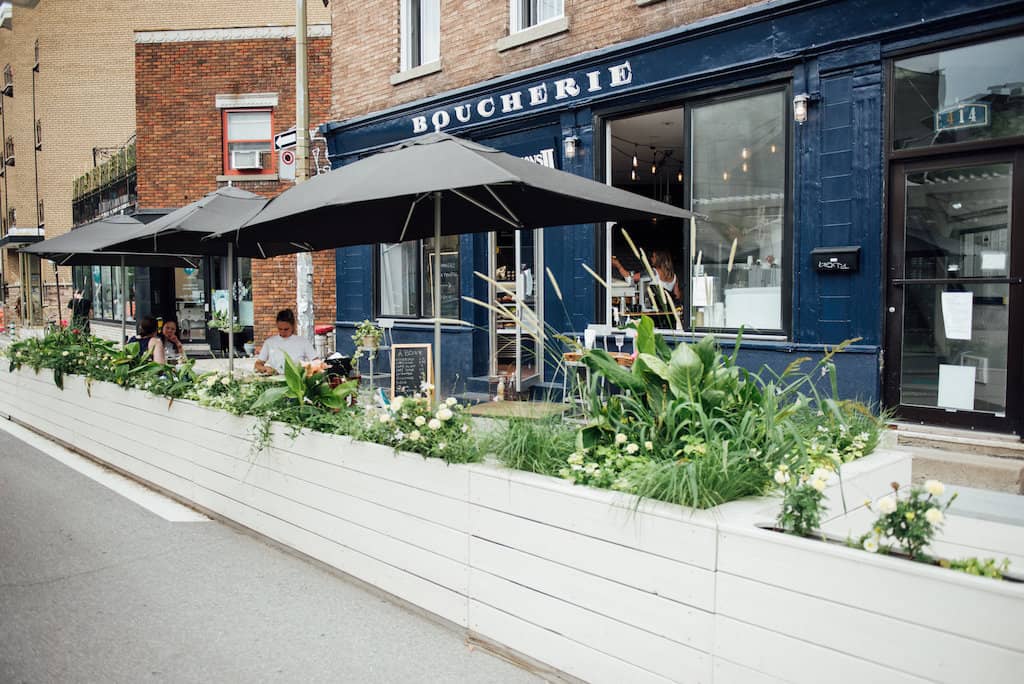 Le Club Espresso Bar
Le Club Espresso Bar is a gathering place for cyclists and coffee lovers. The concept behind the name reflects the owner's aim to create a community united by coffee and cycling. In summer, the terrasse is a cool meeting place to share a great coffee and healthy bite to eat.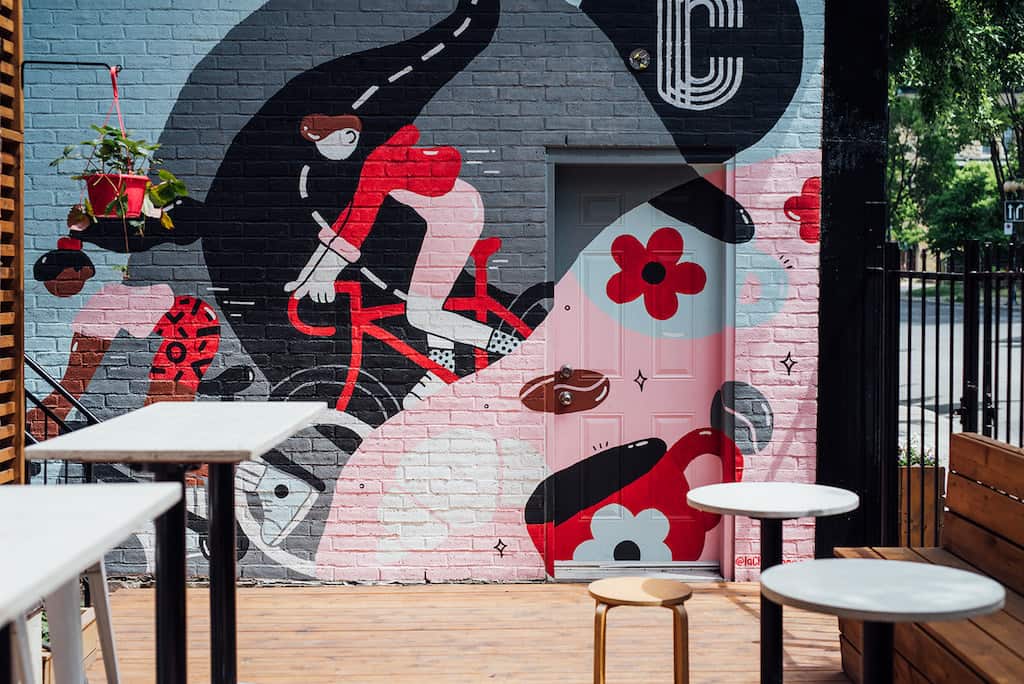 Code et café
There's nothing ordinary about this address, which is popular with tech and code patrons who want to get a little work done. The space also offers kikicode workshops in the form of robotics and computer classes. Grab your laptop and head out to the quaint and quiet hidden terrasse.
Harbin Dumplings
Harbin Dumplings is one of the go-tos we never get tired of. And for good reason, since it's one of Montréal's best dumpling restaurants. Choose the simple and warm decor inside or street-side terrasse outside to savour Harbin's plump little delicacies.
You can also stop by the terrasse at fitness centre and spa Espace Thomas. There's an amazing rooftop patio where you can cool off in the jacuzzi.
Just next door, Le Livart gallery also has a beautiful terrasse whose lime accents will add a pop of colour to your summer.
Written by Inès Duguen