Tavern on the Square: Westmount chic with delicious food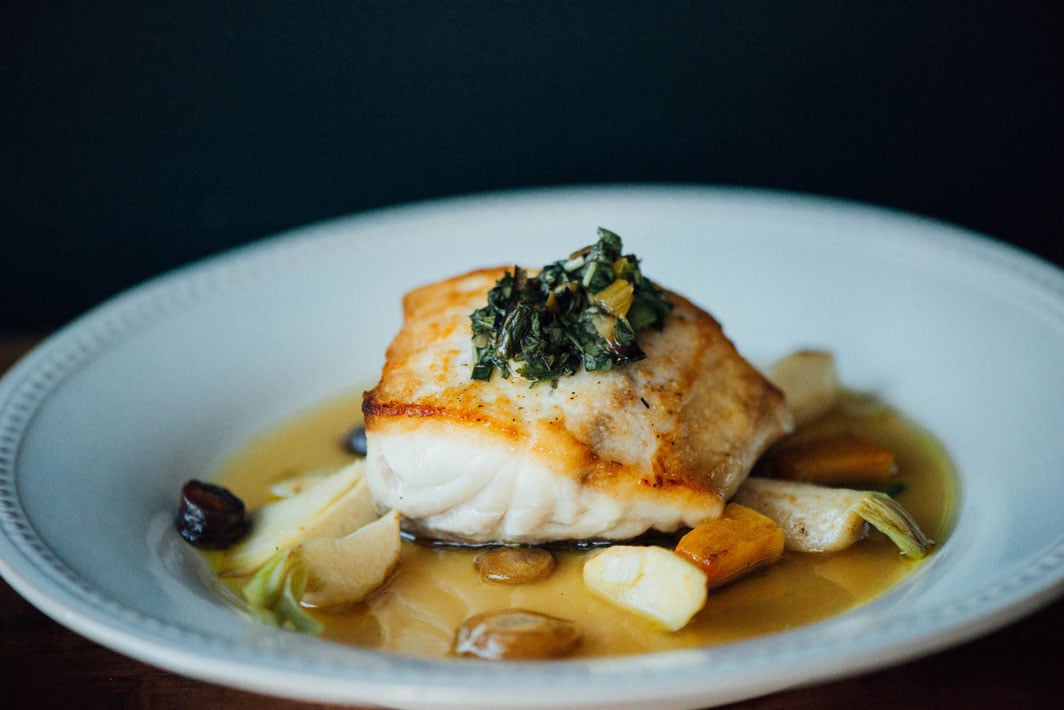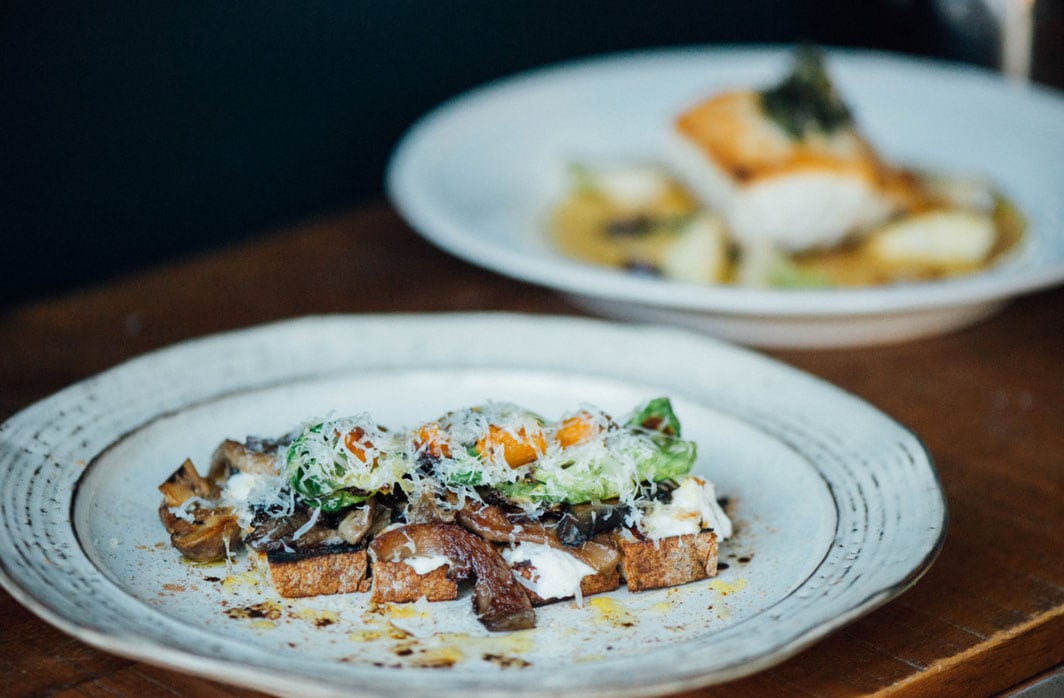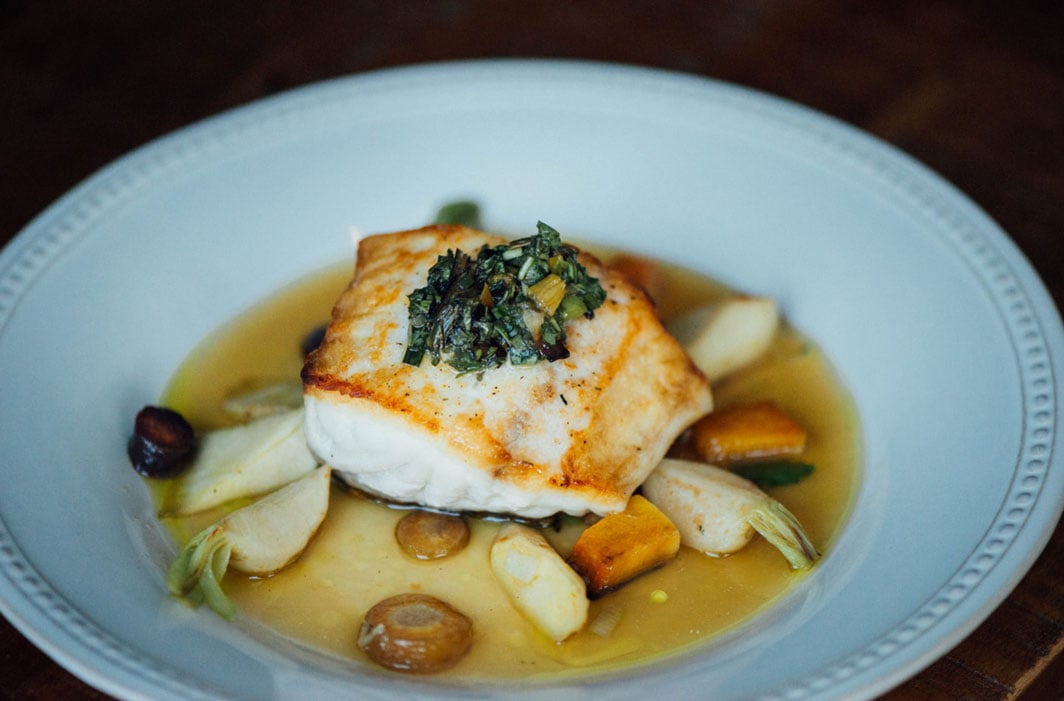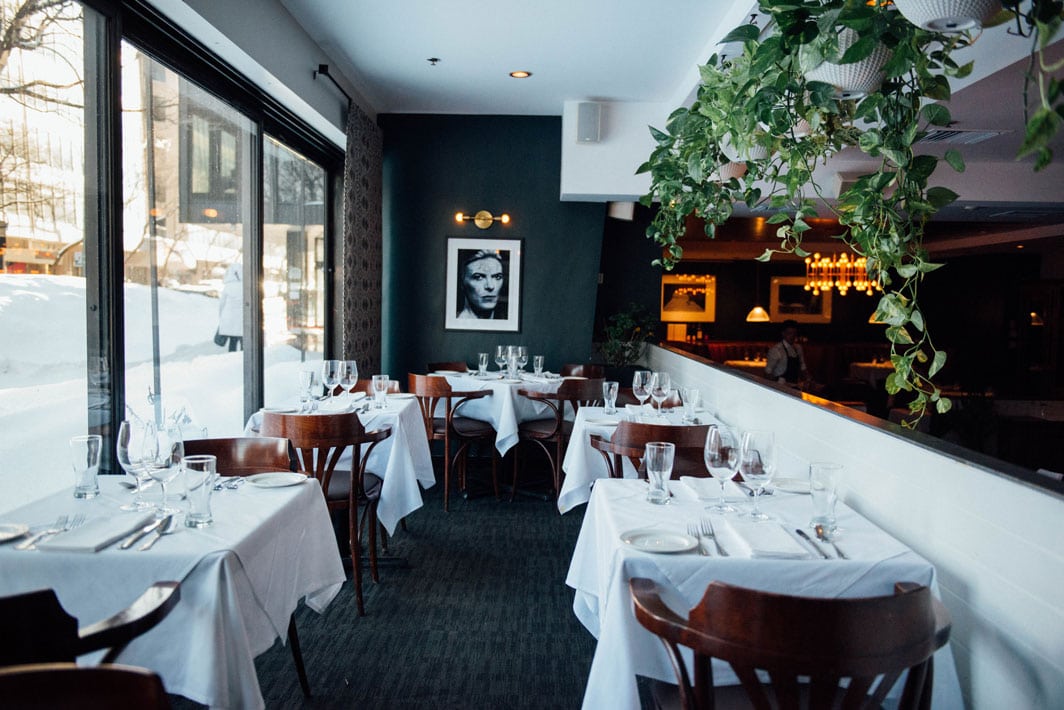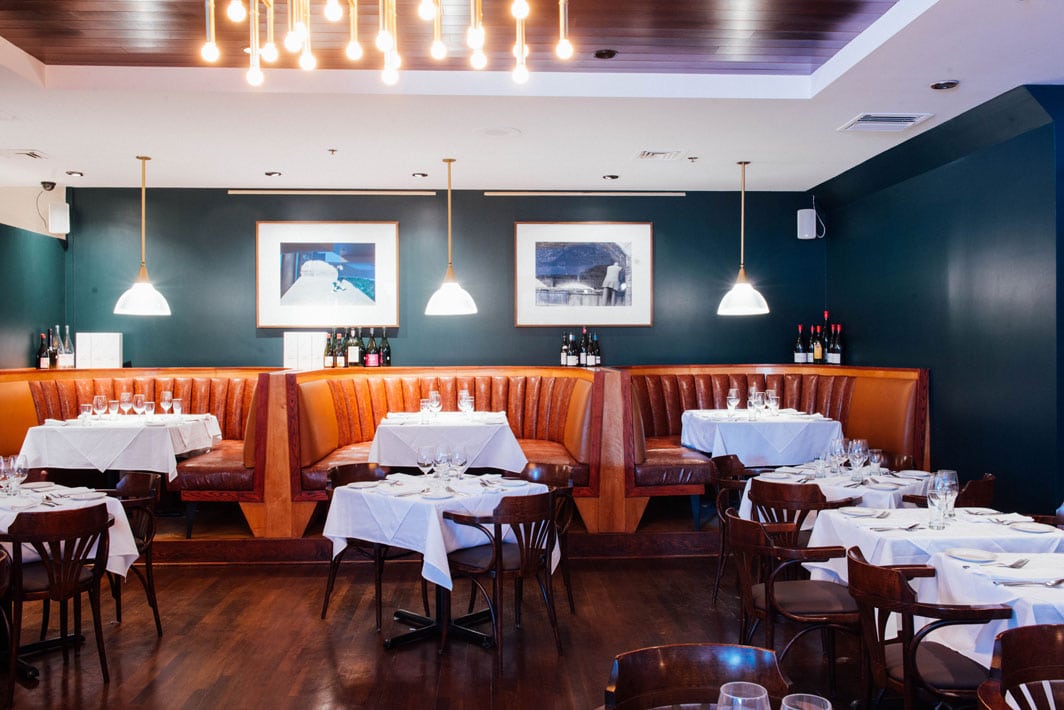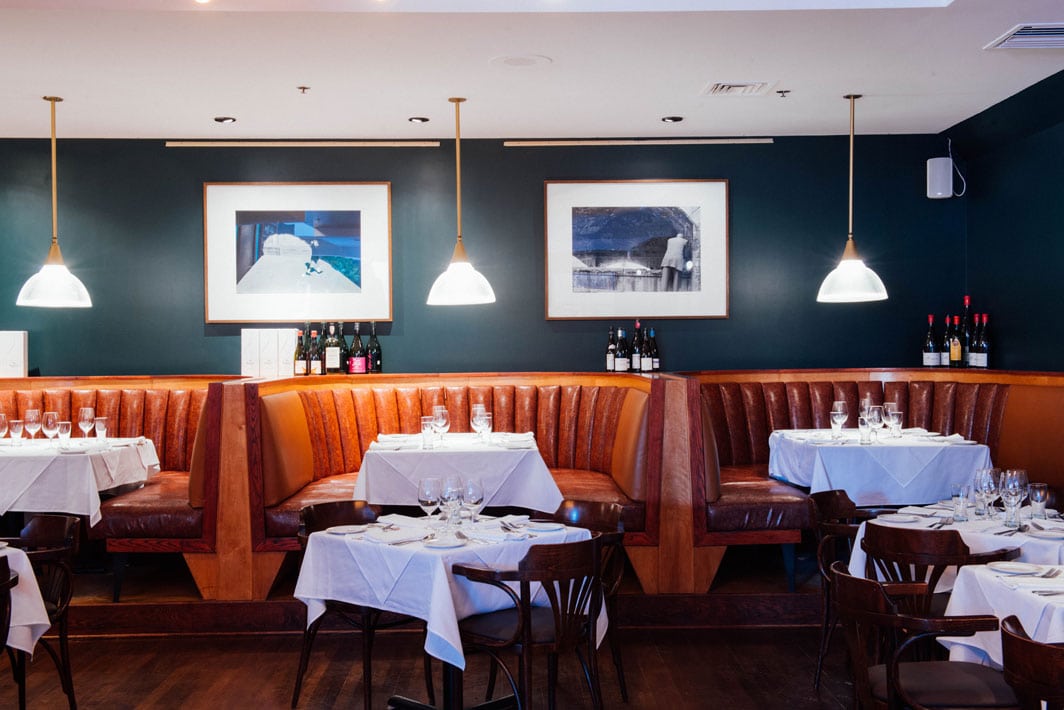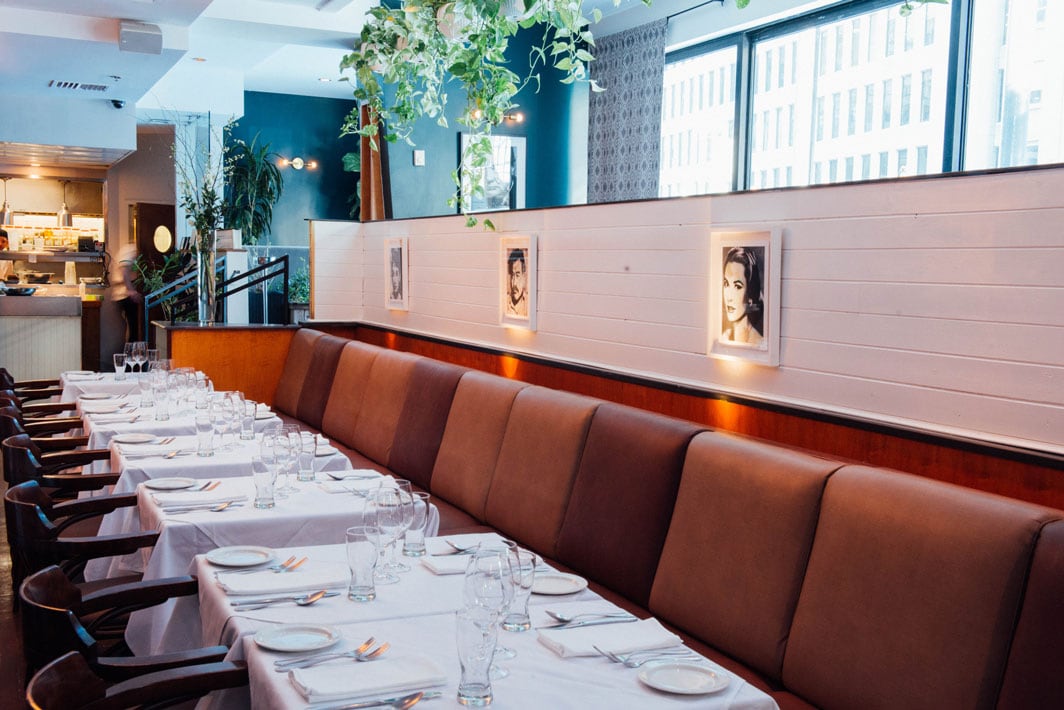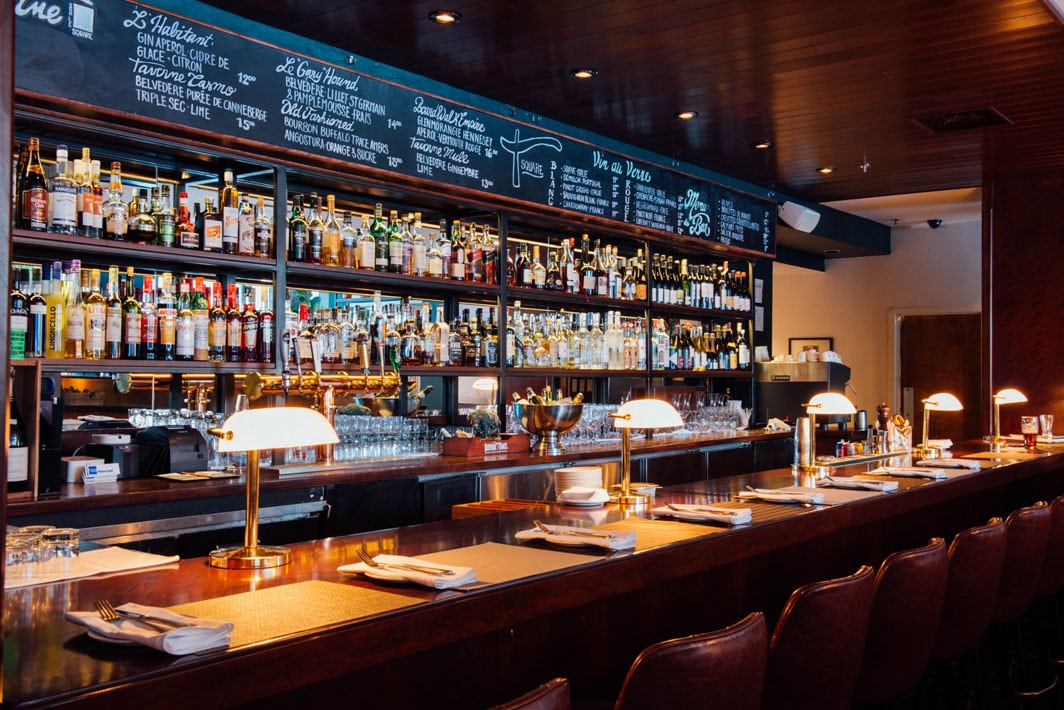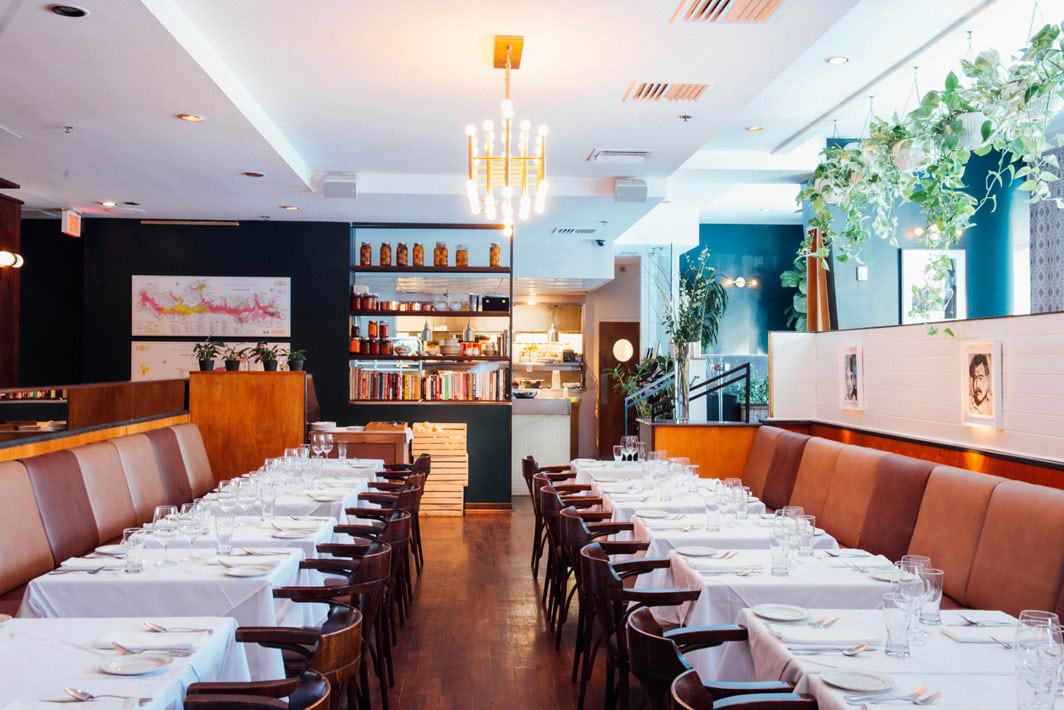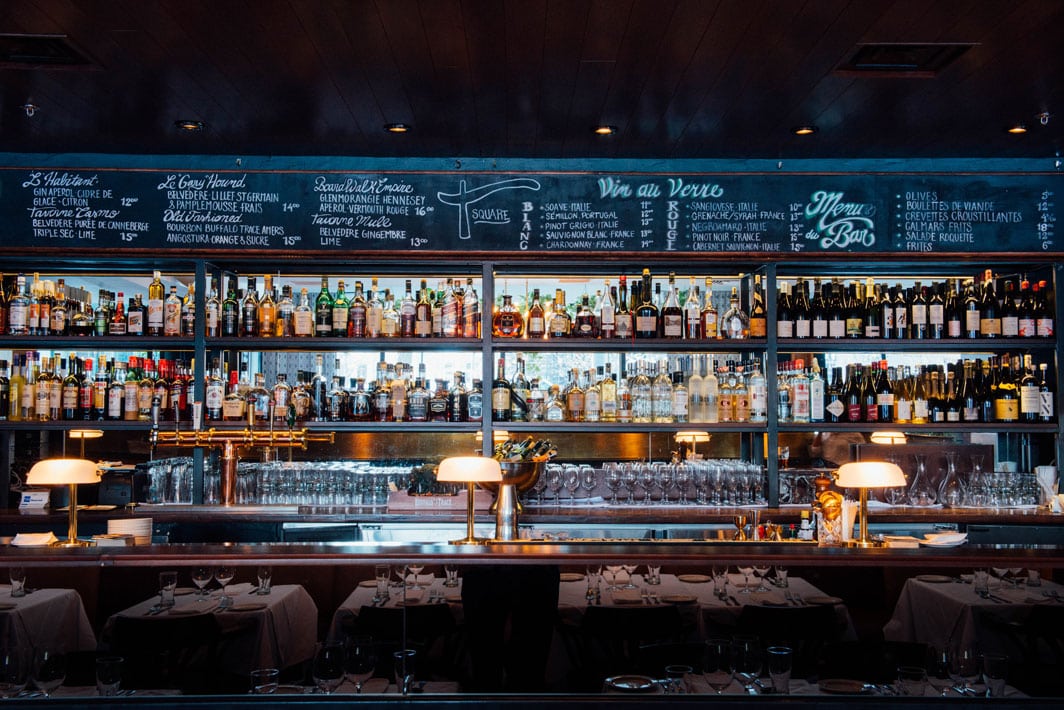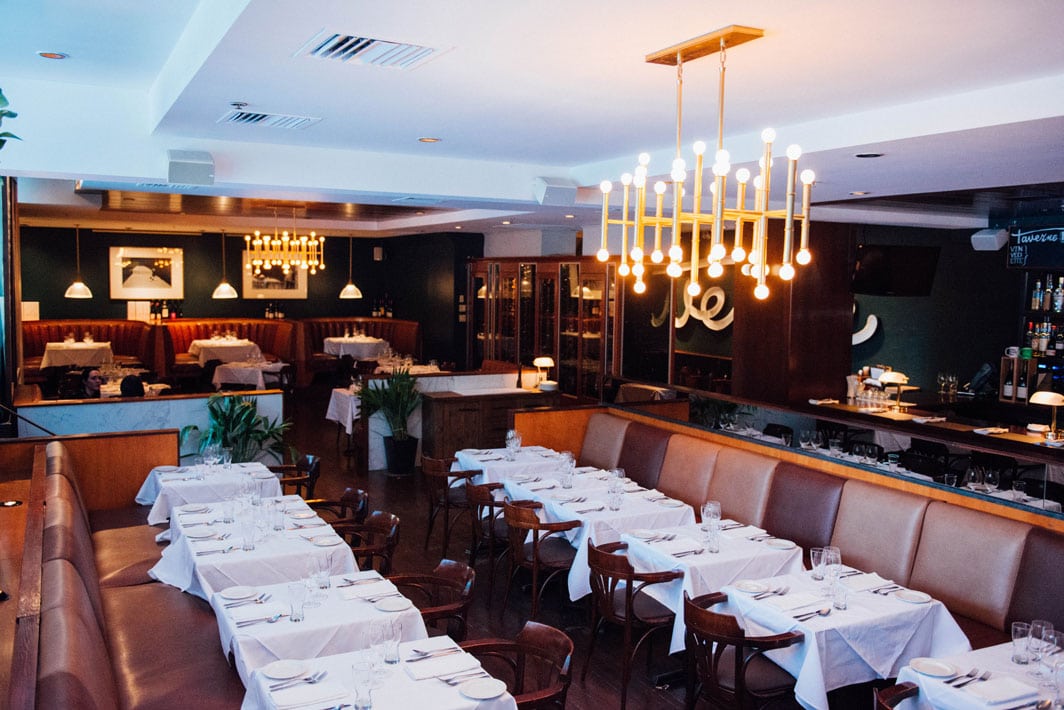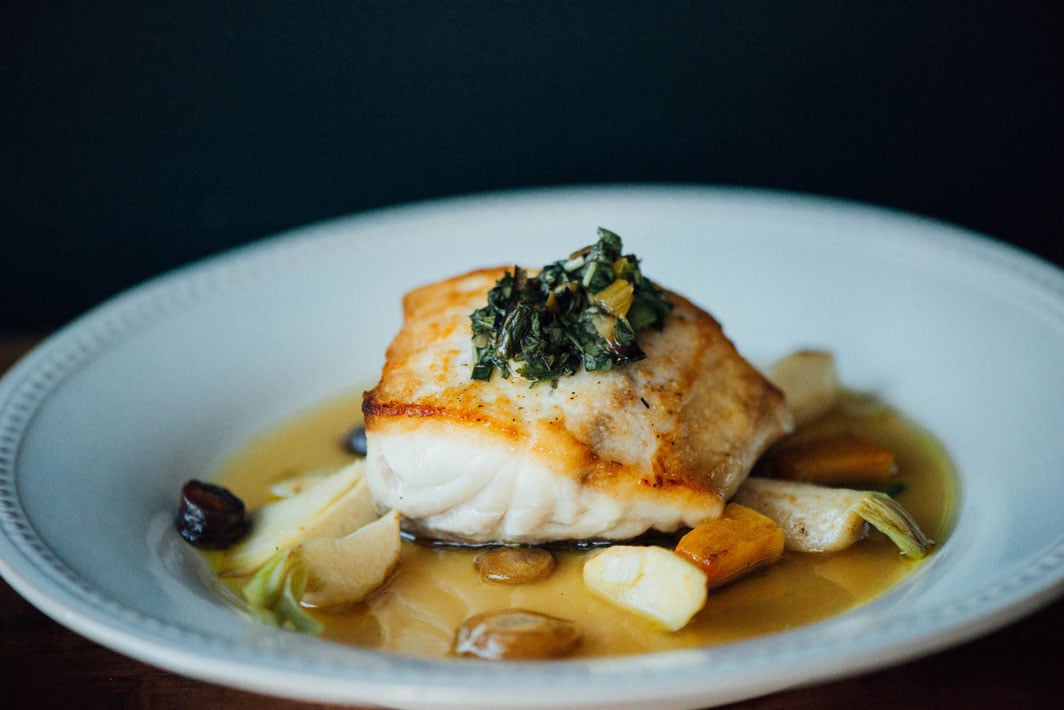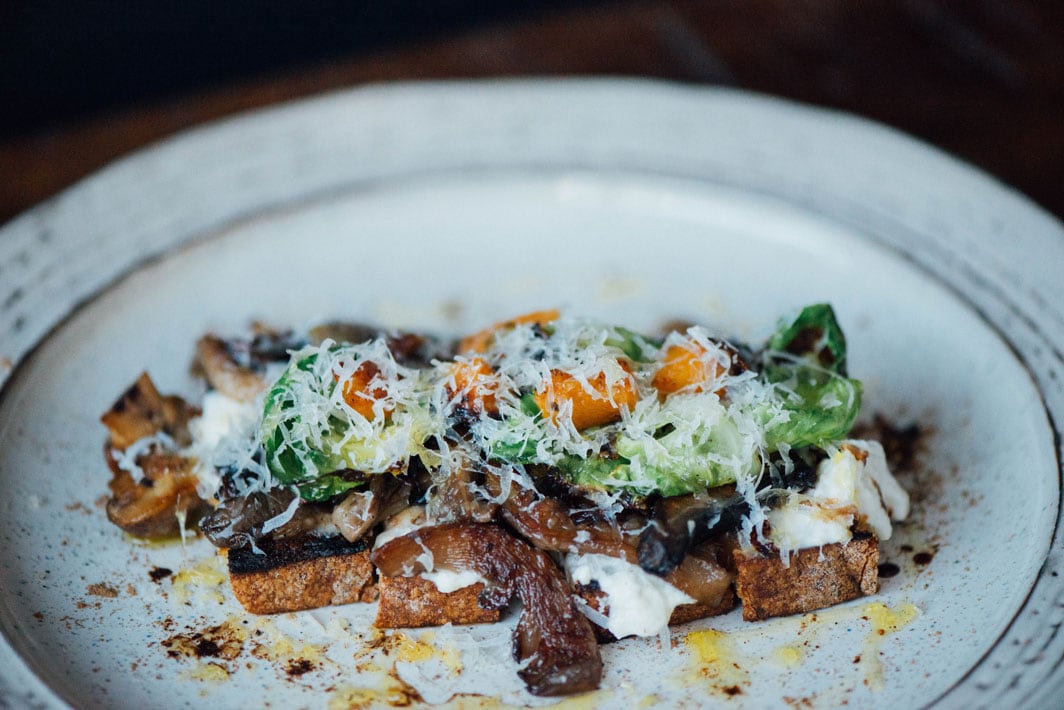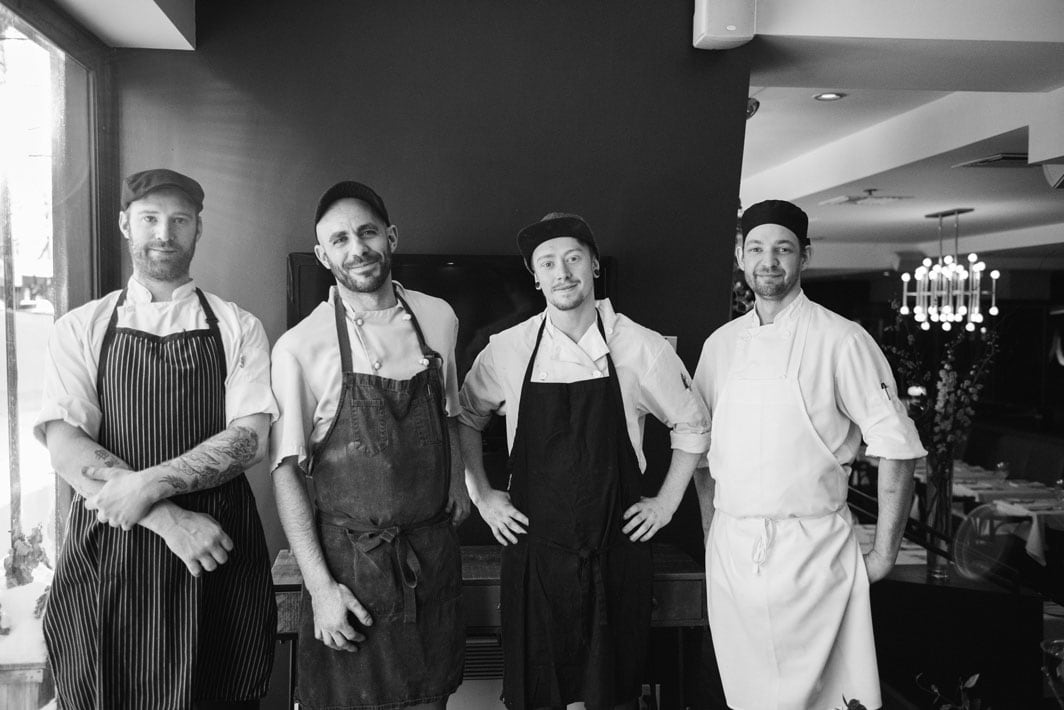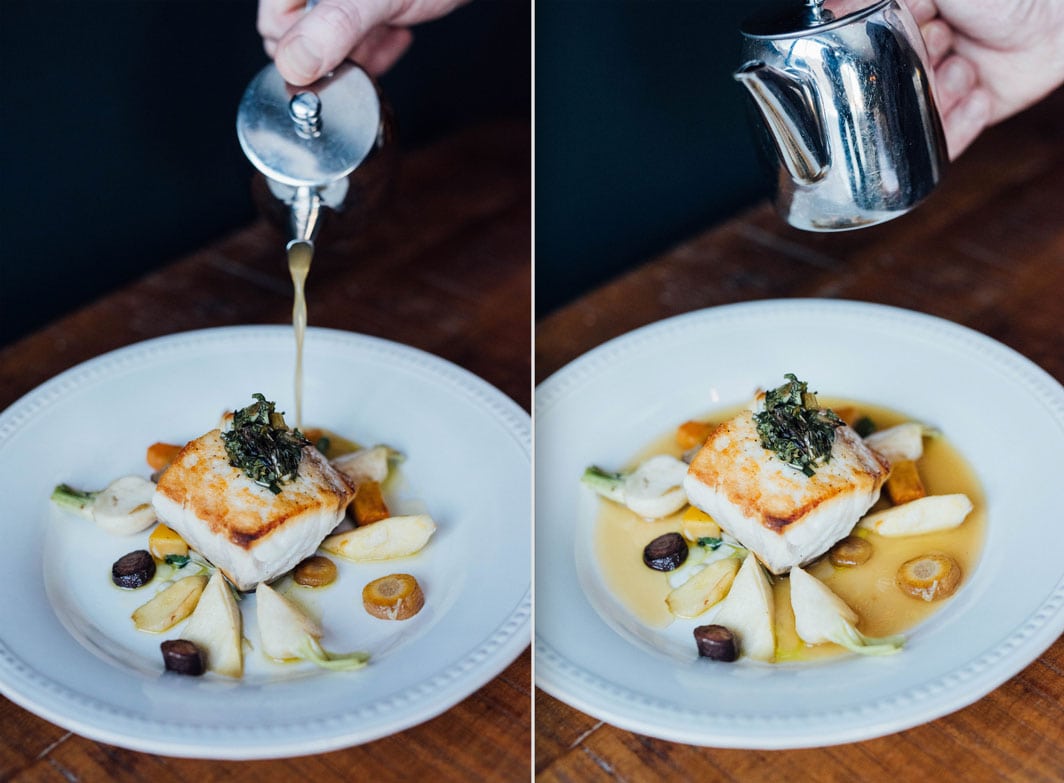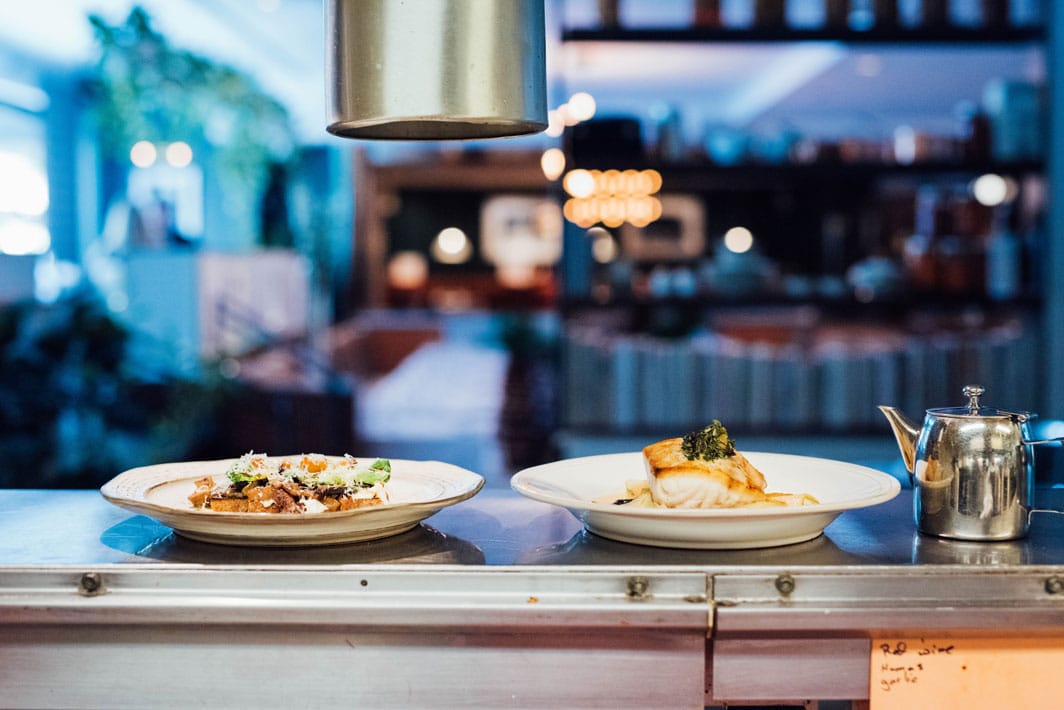 Tavern on the Square is a chic restaurant in Westmount that serves tasty cuisine in a very attractive setting!
Tavern on the Square opened in 2001.  Stephen Leslie, Don Lovell and Jon Cercone are the owners and all well-known in the business as owners of the iconic Monkland Tavern. "It was the next logical step to open a second tavern in Westmount because a large number of our clientele are here. When we moved into Westmount Square, the name Tavern on the Square came to mind and it was also a nod to New York's Tavern on the Green," says Jon.
In 2017, Tavern on the Square underwent a complete renovation and the result is quite beautiful! The 120-seating area now presents tables laid with crisp white tablecloths and set with classic table settings. There is leather banquette seating along the back wall, a brasserie-style bar, and hanging on the petroleum coloured walls are original works of modern art.  During the summer, there is additional seating for 60 on the Tavern's terrace overlooking Sainte-Catherine St.  The decor is quite straightforward, like the bar with its classic espresso machine, yet very fashionable.
The menu is in the hands of executive chef and co-owner Stephen, and proposes classic, refined dishes made from fresh market produce with Italian and French influences. It lists appetizers, salads, homemade pasta dishes, and main dishes of poultry, fish, seafood and meat. The menu also includes house classics that have been listed since Tavern on the Square opened, and they are still popular: salmon tartare, the famous Caesar salad, rigatoni carbonara, and of course mac & cheese. The menu does include seasonal changes and there are also specials on offer every evening.  Tavern on the Square is renowned for its delicious pasta and savoury meat dishes but it is definitely worth trying any of the house classics and any recommendations from the staff. Taverne on the Square is also mentioned in our lists of the best Steak Frites in Montreal!
The wine list has been put together by Jon, and proposes mostly natural, organic and biodynamic wines. There are many options served by the glass or bottle – sparkling, orange, rosé, white and red – and the list includes some interesting grape varieties that may surprise you. These are all wines being produced in countries from around the world.  In addition, Tavern on the Square has several selections of Magnums and dessert wines and can tempt any cocktail lover with a few signature drinks created by bartenders, as well as classic cocktails.
"You can eat here every day and I like that. You can choose to come for an eight-course meal, or for simply a salad and a glass of wine.  I also like that we offer a professional service without being pretentious, and that our clients are very diverse. Everyone is welcome here," says Jon. We love Tavern on the Square for its attractive new decor, delectable menu and fine wines. The professional and efficient service is also much appreciated and adds to the dining experience.  This is an ideal place for a fancy evening out.
© Photos Alison Slattery
Written by Kashanti Sandy