Private imports meet innovation and accessibility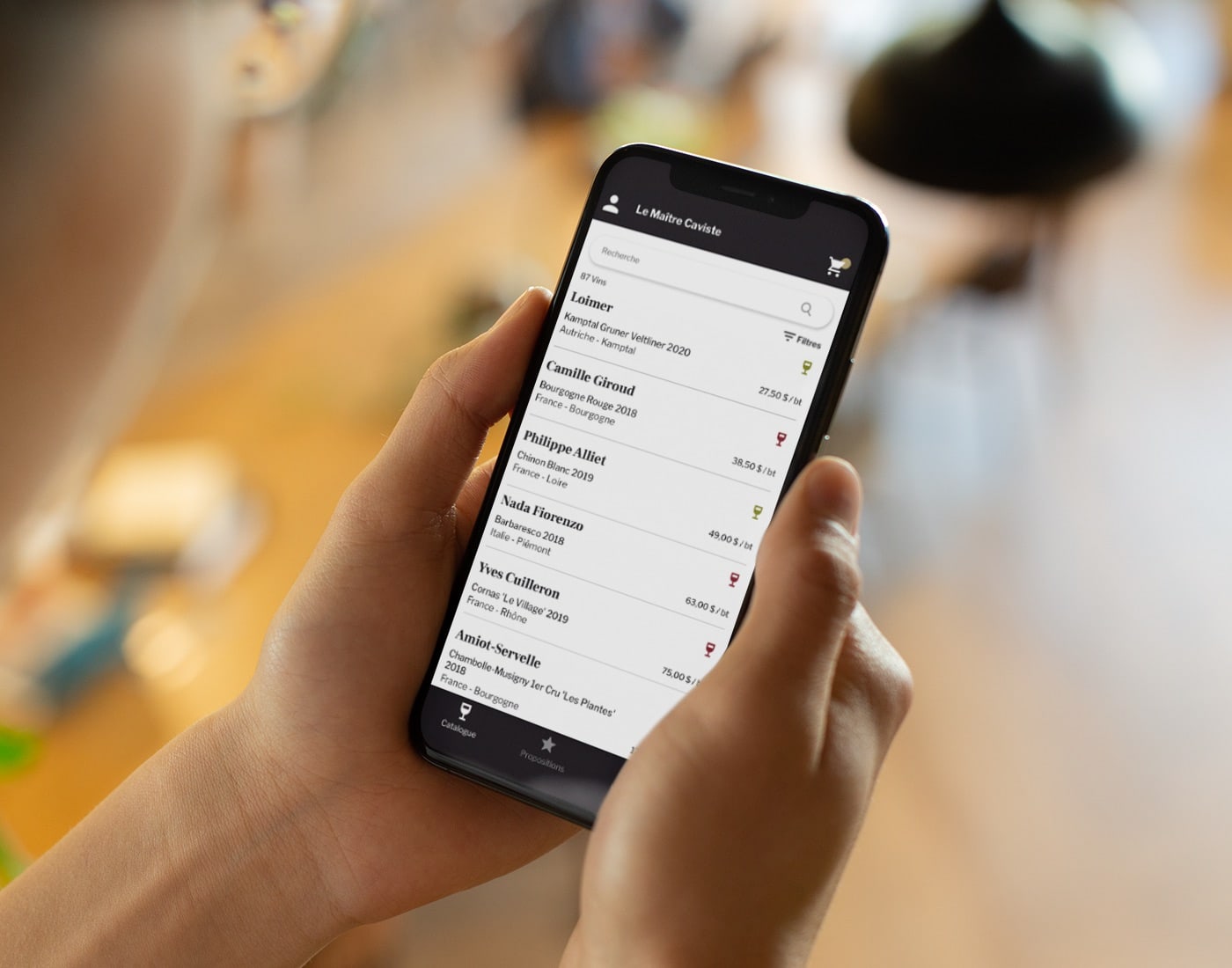 Ordering wine in just a few clicks is now possible with Le Maître Caviste, a mobile app presented by Le Maître de Chai wine agency. With the new app, your favourite privately imported bottles and other tempting discoveries are all at your fingertips.
A revolution in private imports, the app offers a unique experience that far exceeds basic online ordering. Say goodbye to the headaches of shopping online: Le Maître Caviste has the solution.
Beyond significantly simplifying the purchase process, Le Maître Caviste offers other features that will undoubtedly improve your shopping experience such as your order history, including a feedback alert for the bottles you purchase. Users will be better guided in their choices based on what they preferred in the past.
The application is a truly personalized experience that considers your tastes and each of your tastings and ratings. By awakening the sommelier in you, Le Maître Caviste can advise you every time you place an order thanks to wine cards with tasting notes.
For even more gourmet discoveries, the smart platform will lead you to new products, notify you when your favourites are back in stock and share exclusive wine allocations.
How did this revolutionary idea come about?
"During our wine moments, a computer is rarely within reach but our phones always are! That's what we call our 7:32 p.m. on a Saturday night experience, and it's been the driving force behind our dreams and reflections for the past several months. We taste, we share our thoughts with friends and family and we quickly know if we like a wine or not. Wine aficionados naturally seek a shared experience, and we want to know! That's how we dreamed up Le Maître Caviste."
Still not convinced? Here are six good reasons to download Le Maître Caviste:
– Real-time 24/7 access to our catalog of privately imported wines
– Quick communication of your ratings and comments
– Timely notifications for new arrivals of interest to you
– Personalized offers based on your preferences
– Exclusive wine allocations
– Optional access to "white glove" home delivery serviceAccess the largest catalog of private imports at your fingertips right here.
Written by Inès Duguen