Private import show Printemps DézIPpé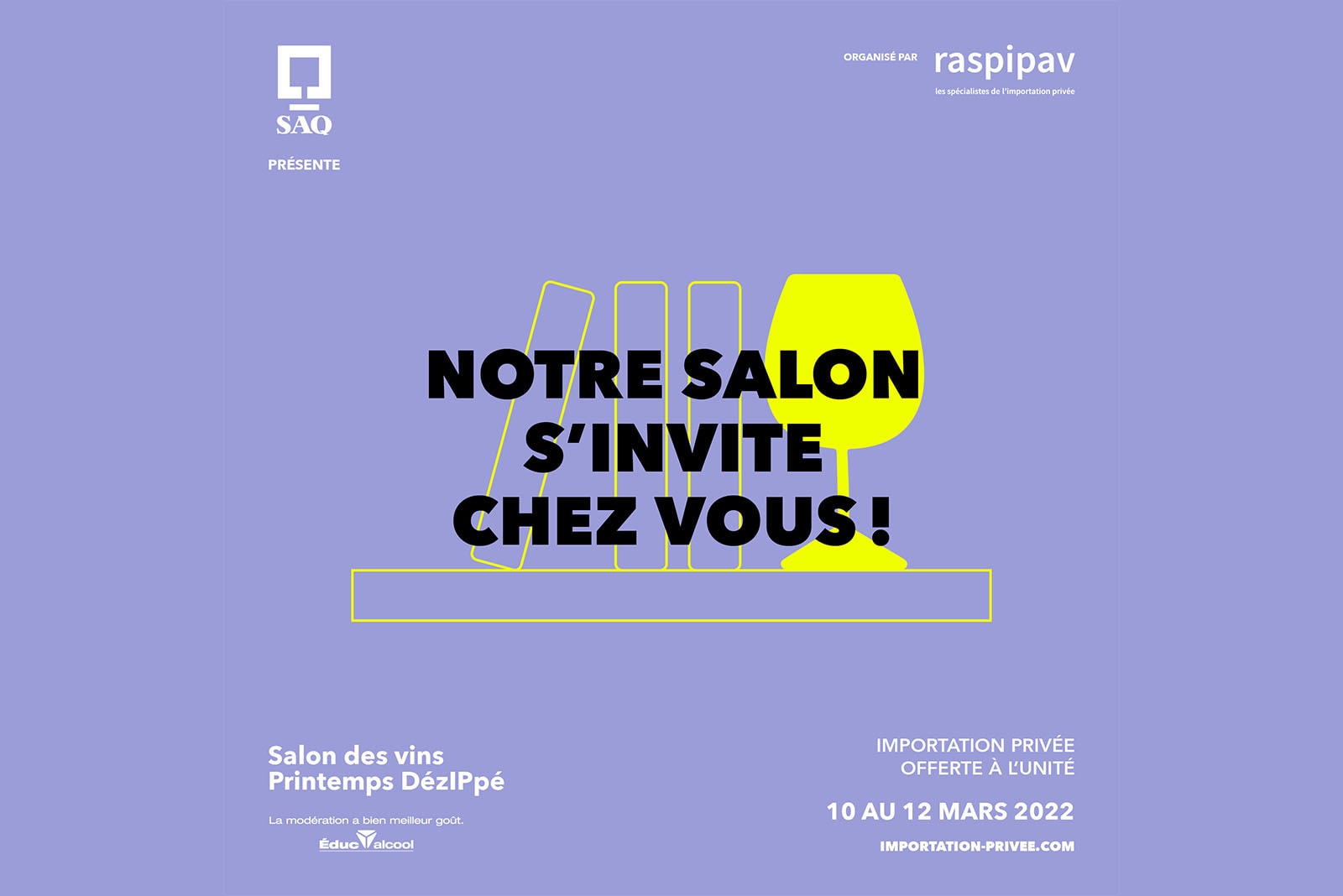 Private import show Printemps DézIPpé—For moments of spring sharing
Spring is knocking at our doors! The buds are quietly emerging while lovers are reclaiming public benches to the sound of Vivaldi's Four Seasons Concerto No. 1. Even more exciting, the Printemps DézIPpé is back to celebrate the arrival of spring and the return of social gatherings.
The Printemps DézIPpé wine show
Printemps DézIPpé is an exhibition of privately imported wines, beers, and spirits where you can buy bottles by the unit! It is organized by the Regroupement des Agences Spécialisées dans la Promotion des Importations Privées des Alcools et des Vins (Raspipav) and presented by the SAQ.
With its 280 products, private import lovers will be spoiled with choice. Whites, reds, rosés, and orange wines; Organic, natural, biodynamic, and vegan wines; Bubbles and PetNat; beers; tequila, mezcal, cognac, liqueurs and apéritifs; all carefully crafted by passionate artisans from 22 countries. Perfect to quench your spring thirst or to stock up for gatherings.
The Printemps DézIPpé is coming to you! 
Due to the circumstances with Covid-19, the show will take place virtually for a second consecutive year. From midnight on March 10 to 11:59 pm on March 12, 2022, private import enthusiasts will be able to browse the virtual catalog, and order one or more bottles with just a few clicks at www.importation-privee.com. Orders will be delivered to the SAQ store of their choice by April 15, 2022, just before the Easter long weekend. 
RASPIPAV
While Printemps DézIPpé is THE time to stock up on privately imported wines, beers, and spirits, Raspipav works for you all year round.
Private importation offers a range of products complementary to that of the SAQ with more than 16,000 references in the network. Raspipav's mission is to inform and guide you in terms of privately imported products and make them accessible—as much to individuals as to restaurateurs.
Take advantage of Printemps DézIPpé to surprise your taste buds and those of your loved ones with exclusive products. 
Cheers!
Written by Sophie Monkman