Pho Lien : One of the top choices for Pho in Montreal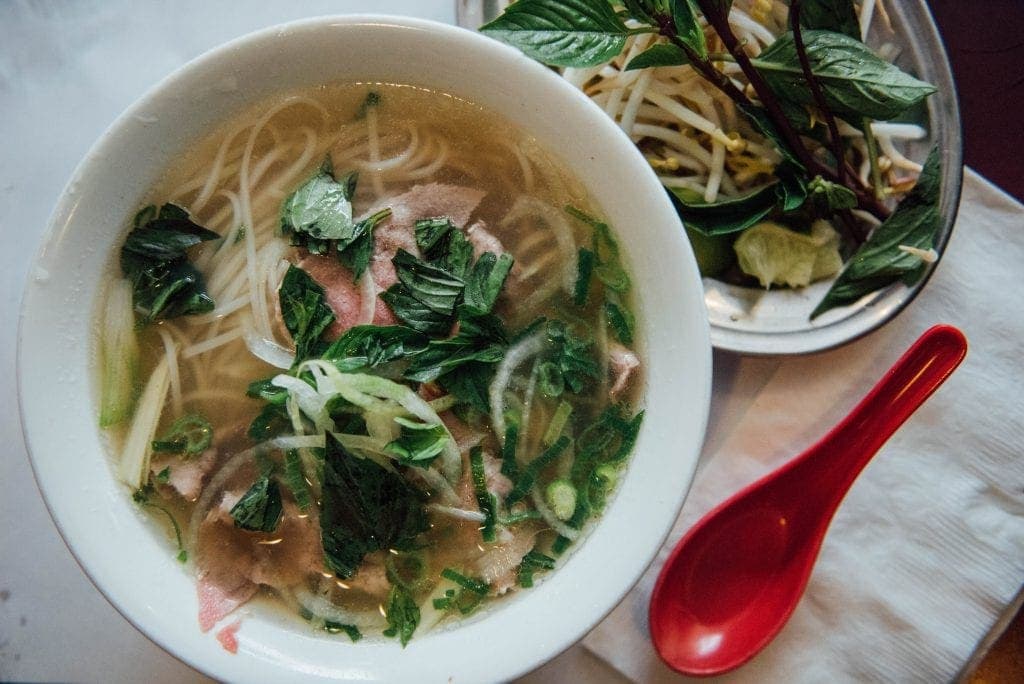 Anyone from Côte des Neiges neighbourhood, has probably already heard about – or been to – Pho Lien. It's definitely famous, judging from the crowds that gather there, undoubtedly because they are drawn to one of the best Pho soups served in Montreal!
Pho Lien has been in business for coming up to 25 years and quickly became a landmark restaurant in Côte des Neiges. The name « Pho Lien » is a tribute to both the famous Vietnamese soup and the owner of the restaurant, Madame Lien Lee.
Located at the edge of Côte St Catherine and Côte des Neiges, Pho Lien is always busy, with customers lining up from noon into the evening. Even on Tuesdays – the only day they are closed – you can see people peeking through the windows where they catch sight of an interior that was slightly updated a few years ago, offering seating for about 35 around wooden tables with comfortable black metal chairs. There is now some Asian-themed artwork hung on the white walls.
Coming here means dining on very good Vietnamese food, not admiring the surroundings and thanks to Madame Lien who created the recipes, the menu is very good. There are six appetizers that include a few salads, excellent imperial rolls and spring rolls that come with peanut sauce ($2.75-$5.50). Nevertheless, Pho Lien's speciality is pho soup, also known as Tonkin soup, Vietnam's national dish that is consumed as breakfast but seems to be eaten at any time of the day. Two important things about any successful soup: it needs an excellent broth base and accompanying garnishes. This is what separates a good soup from a bad one and Pho Lien's soups are no exception. These soups belong at the top. They prepare around 15 variations: beef (rare), chicken, and even some more exotic versions with tripe and tendons ($7.75-$9.75). On weekends, there is a unique spicy soup to savour and on any visit, perhaps order an exceptionally good Vietnamese coffee. Don't overlook the 20 or so specialties such as pork, chicken, beef, served on a bed of vermicelli rice, rice or salad ($8-$10). We particularly like the classic (rare) beef soup, and the diced pork on vermicelli rice, with salad and peanuts. At lunchtime, try one of the specials ($9-$12), and if you miss these, throughout the day, there are other specials to be ordered from different menu selections ($13.50).
Pho Lien is about eating really well, yet it is also unpretentious, something we also appreciate. We do savour their excellent Tonkin soups which are amongst our favourites in Montreal. It's a small, authentic and affordable place where you can eat alone, with friends or order take out for home or work – it all works at Pho Lien !
Written by Élise Tastet