Hà restaurant : Eat well in casual surroundings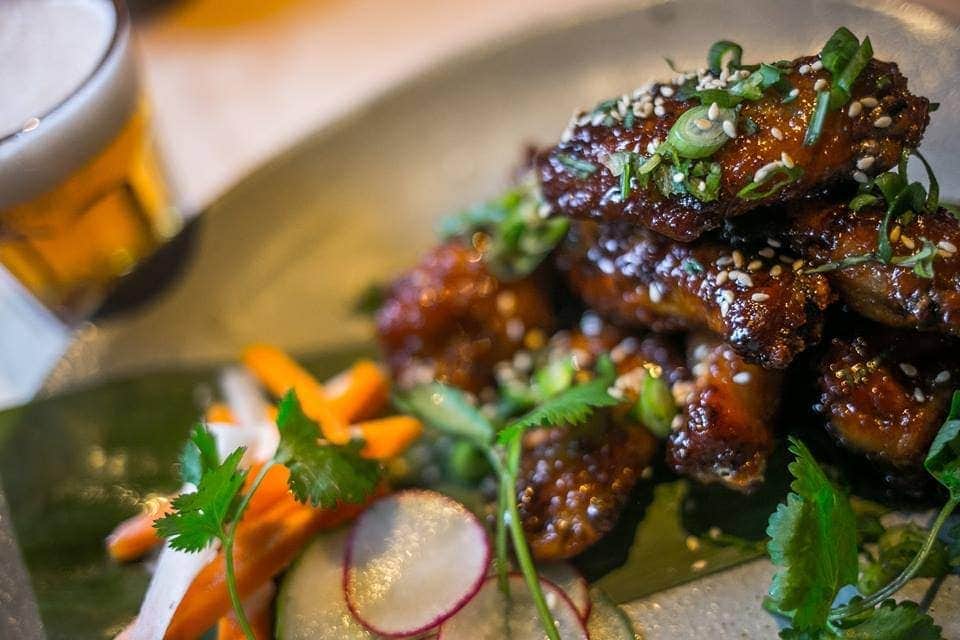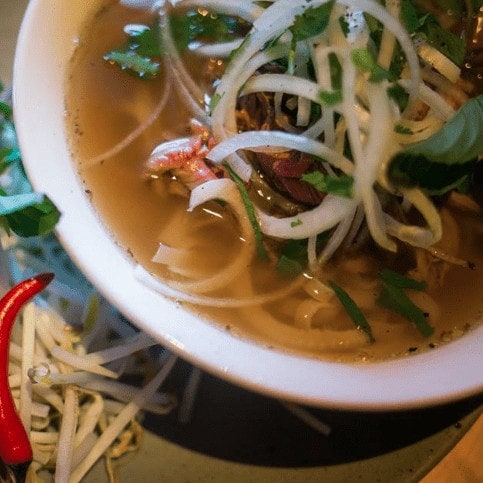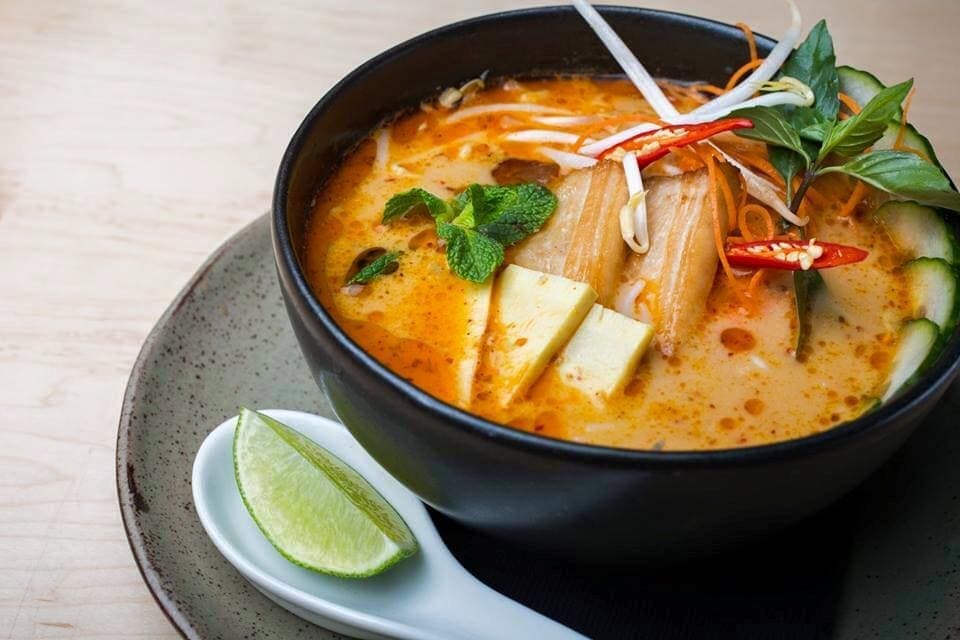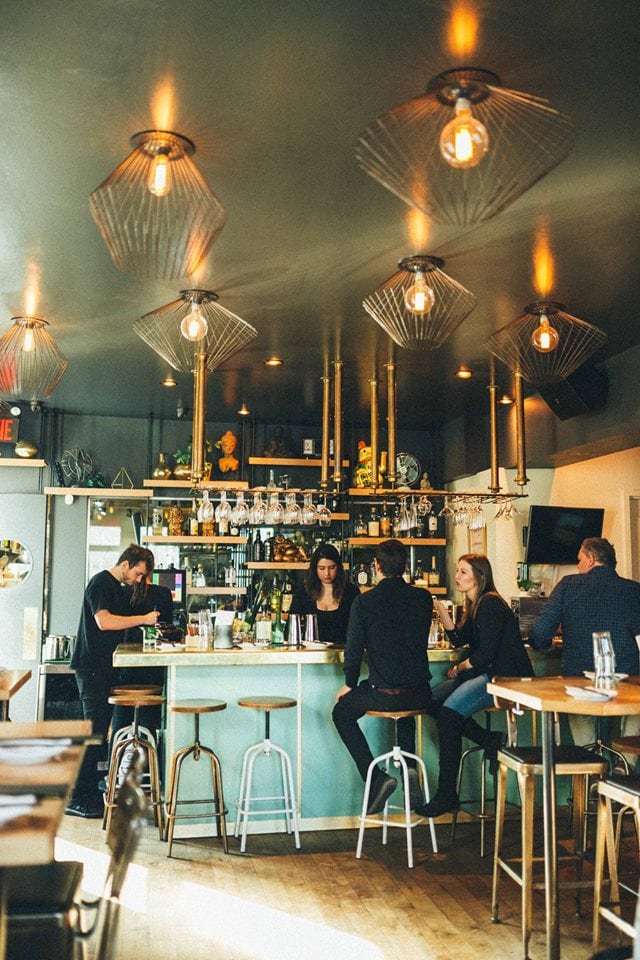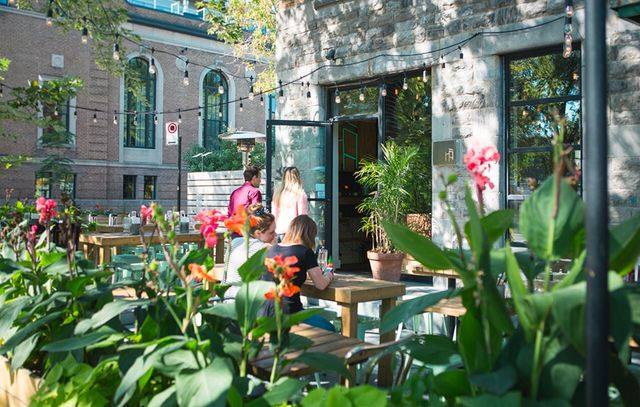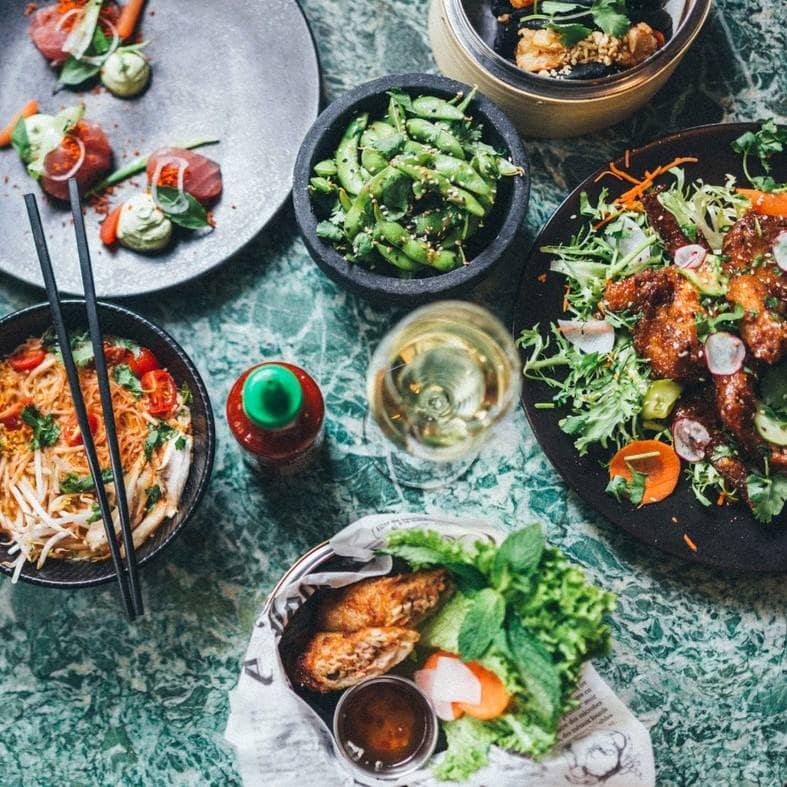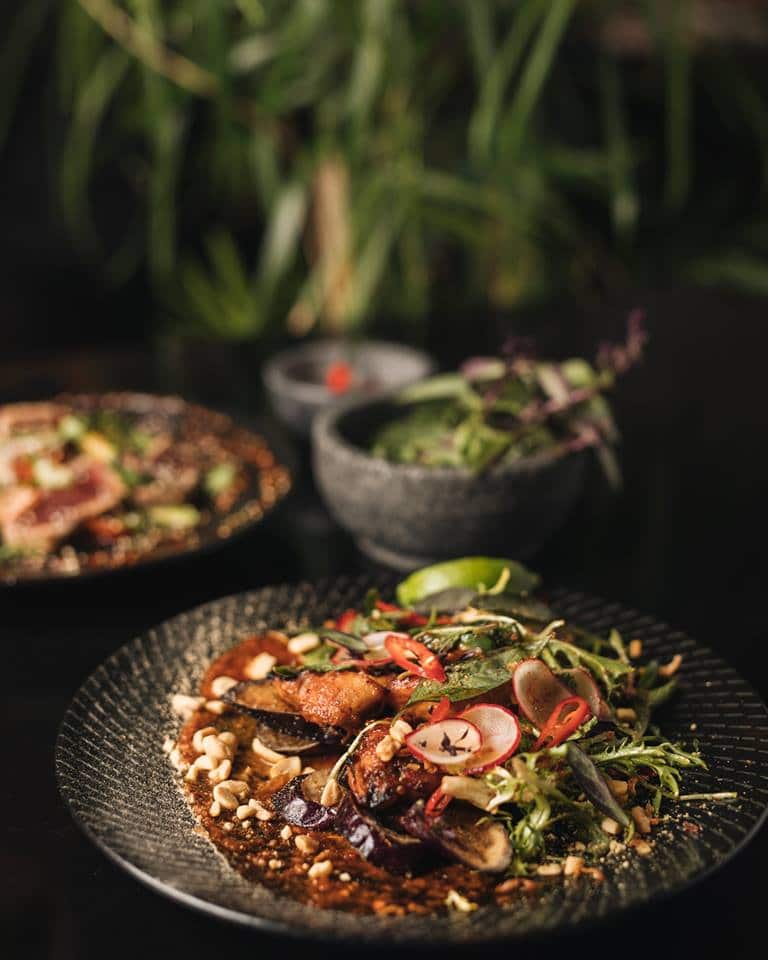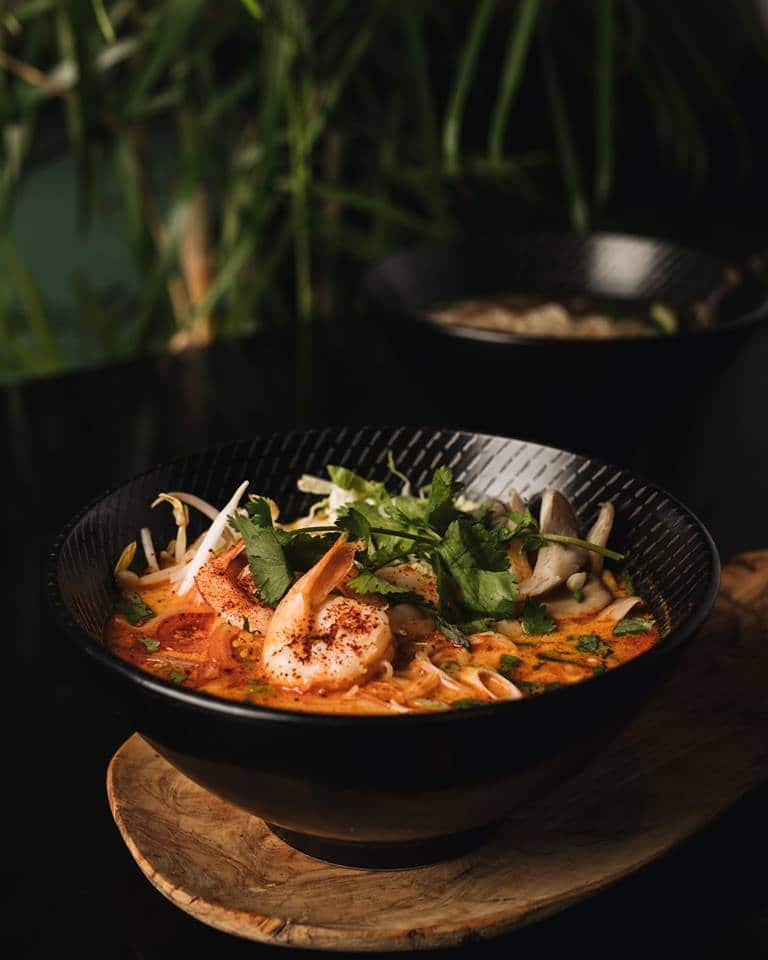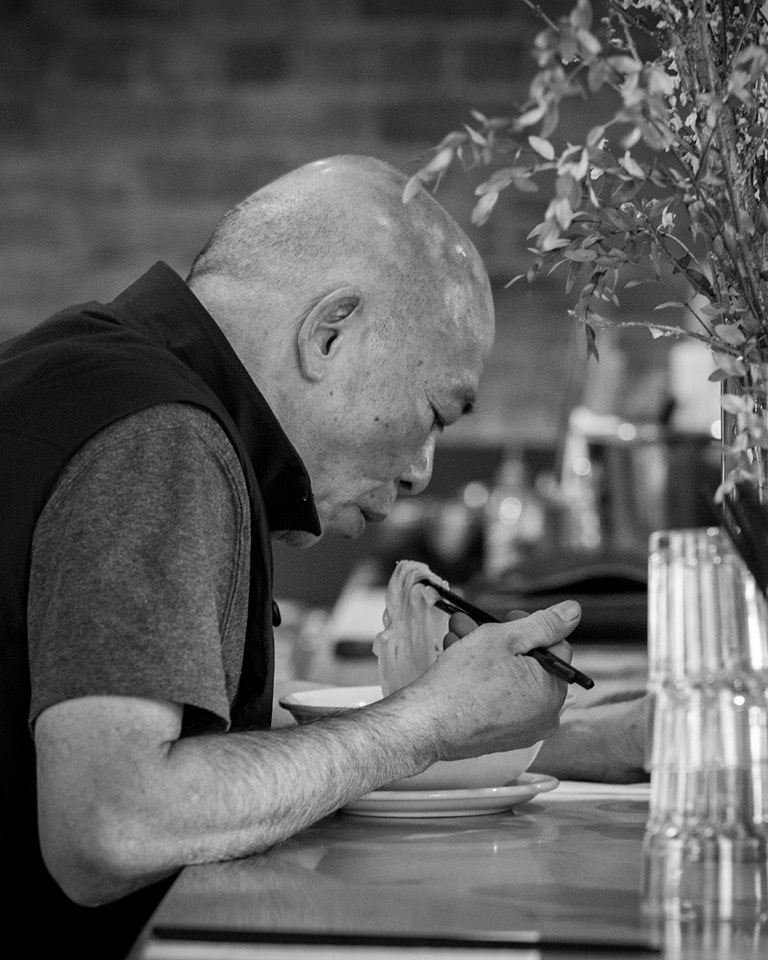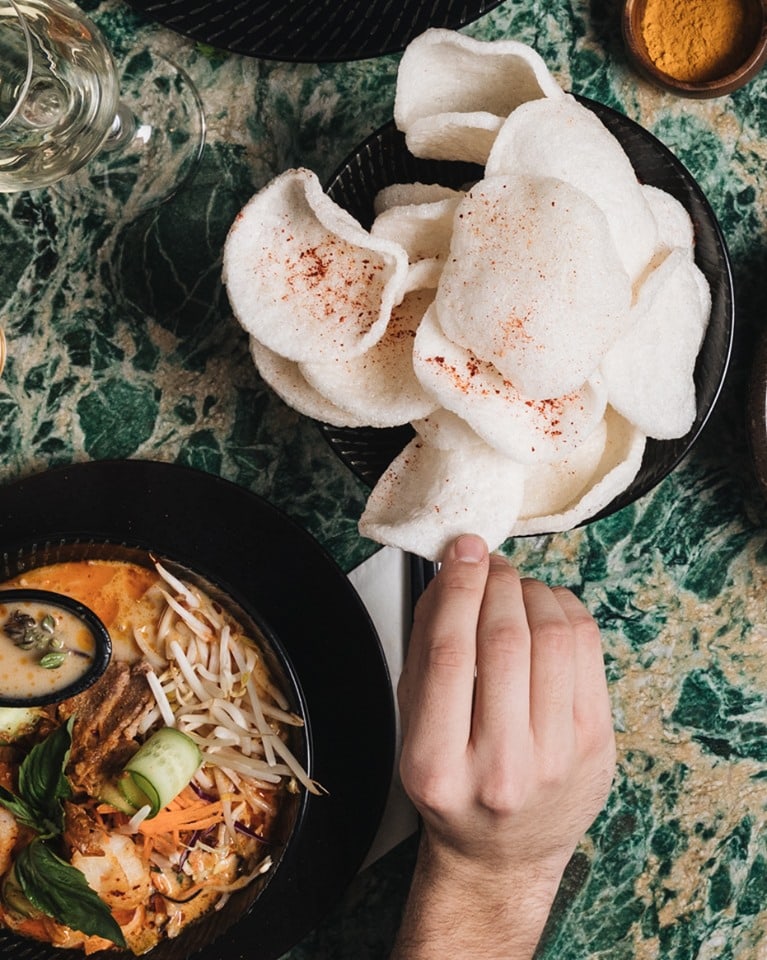 Hà Restaurant is a delightful spot on Ave Mount Royal, with a delectable menu and a charming decor in casual surroundings. Hà is one of our festive and affordable restaurants in Montreal.
Hà restaurant is right next to Mont Royal and Jeanne-Mance Park and offers you a traditional Vietnamese concept of BIA HOI, small street corner restaurants where you can eat simple and tasty food. Indeed, the menu of Hà is always consistent and always good. Going to Hà restaurant is like eating at home, but better because it is luxury comfort food.
Owners Nicolas (Jatoba, Flyjin and Velvet Speakeasy), Francisco (Canal Évasion, Rythme Fm, TVA and Jean-Paul Gaultier's pub guy!), Simon (Cirque du Soleil and Flyjin) and Flore-Anne (supermom and former advertising agency Les Évadés) have indeed made a little gem out of this place!
Mr Hà, a well-known figure in the neighborhood, teamed up with the Laotian chef Ross Louangsignotha (ex-Biiru, Chez Victoire and Jun i). Their menu is inspired by the flavours of Southeast Asia and has been designed to make you discover a host of delicious little delights. We particularly like the Phó soups (using filet mignon – an addictive sin) ; Laksa, the best imperial pork rolls in Montreal ; the buns (amongst the best in the city!) and the ribs. The portions are generous and the warm decor adds to an ambience that is perfect for dining. The entire menu can also be ordered as take-out.
The dishes go well with chilled beer or the wines carefully chosen by the sommelier Jessica Harnois. The restaurant is the ideal place to celebrate any occasion, or just to be welcomed like family on Sunday evenings.
PS. In case you didn't know, Hà restaurant – formerly known as Souvenirs d'Indochine and at the time run by Mr. Hà himself, was for years one of (father) Tastet's favourite restaurants. He was friends with the owner. He used to stop in there for lunch more often than anywhere else : « We'd come to Hà as if we were going to see a friend who had recently returned from a long trip and had brought back in his luggage, things to dream of, all in a laid back atmosphere, and with gourmet pleasures at low prices. » A longtime regular customer told me « If you were in the fashion world, this was THE place to be – a hip, cool place. »
There's not much around anymore of what was then hip and cool. The restaurant, regardless, has survived more than 20 years (!).
We love Hà restaurant.
Written by Élise Tastet