Jack le Coq: Fried chicken fever in Verdun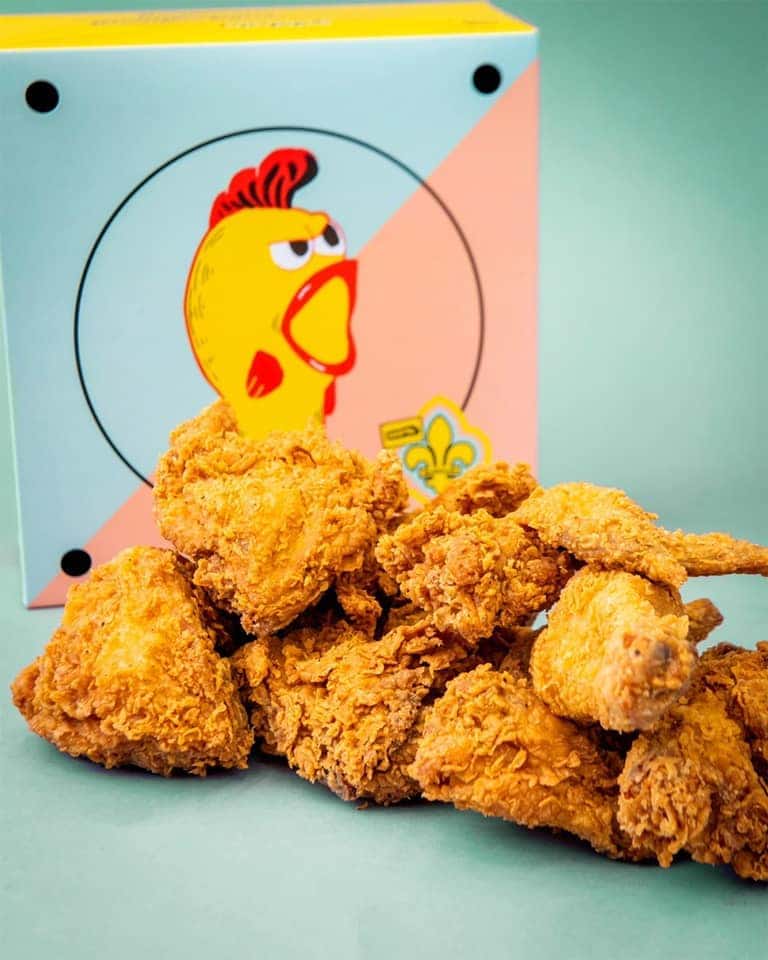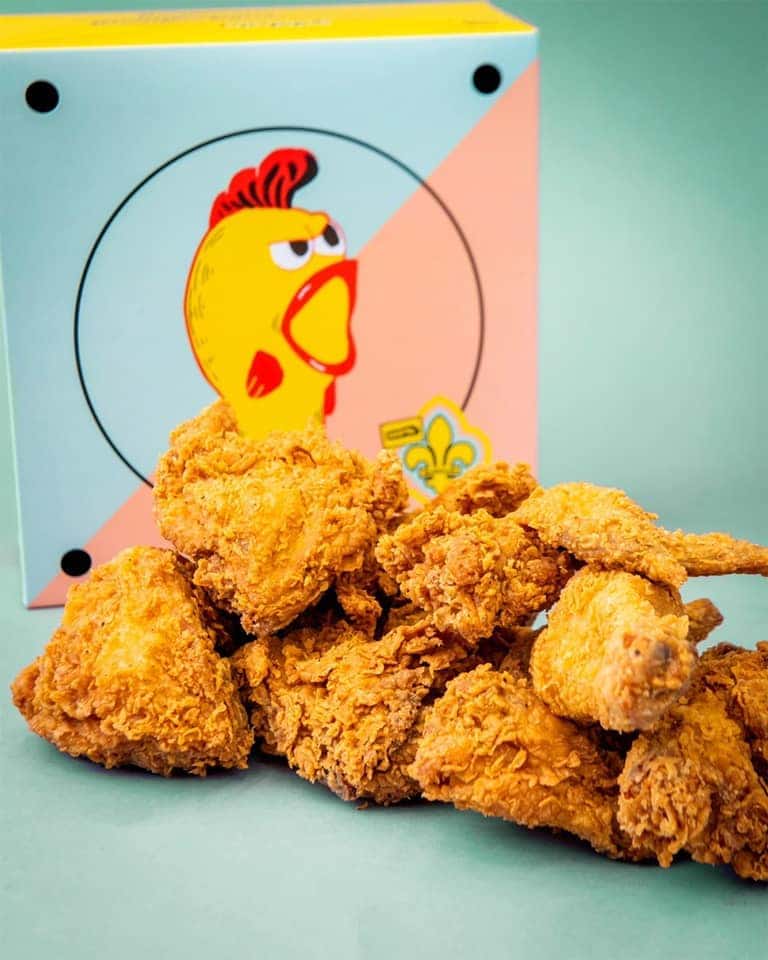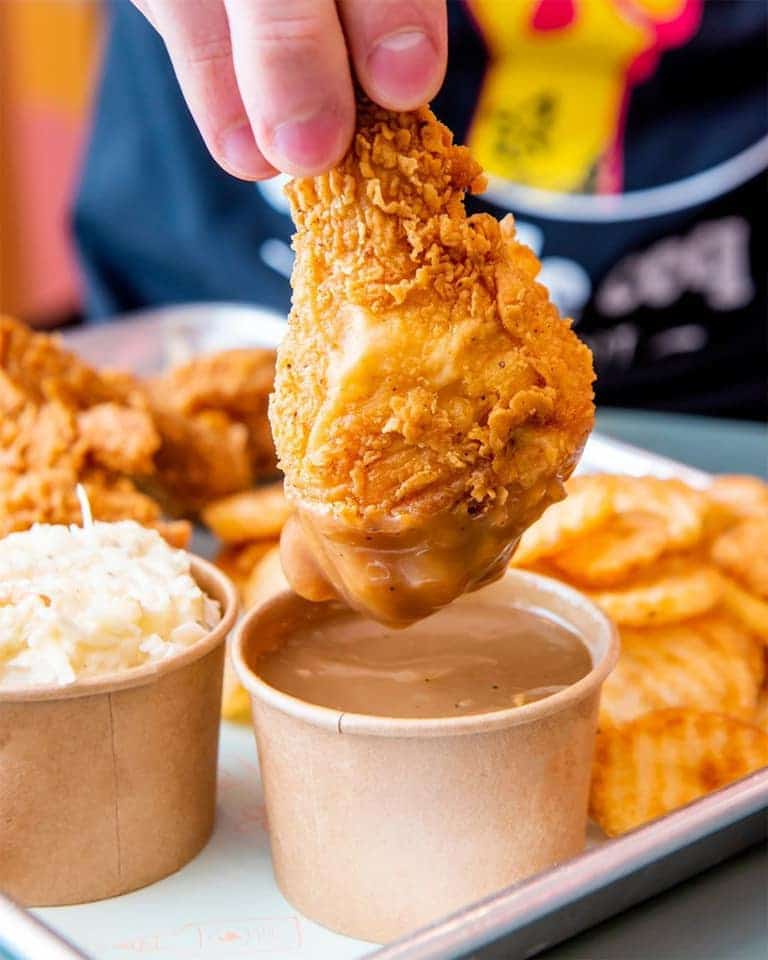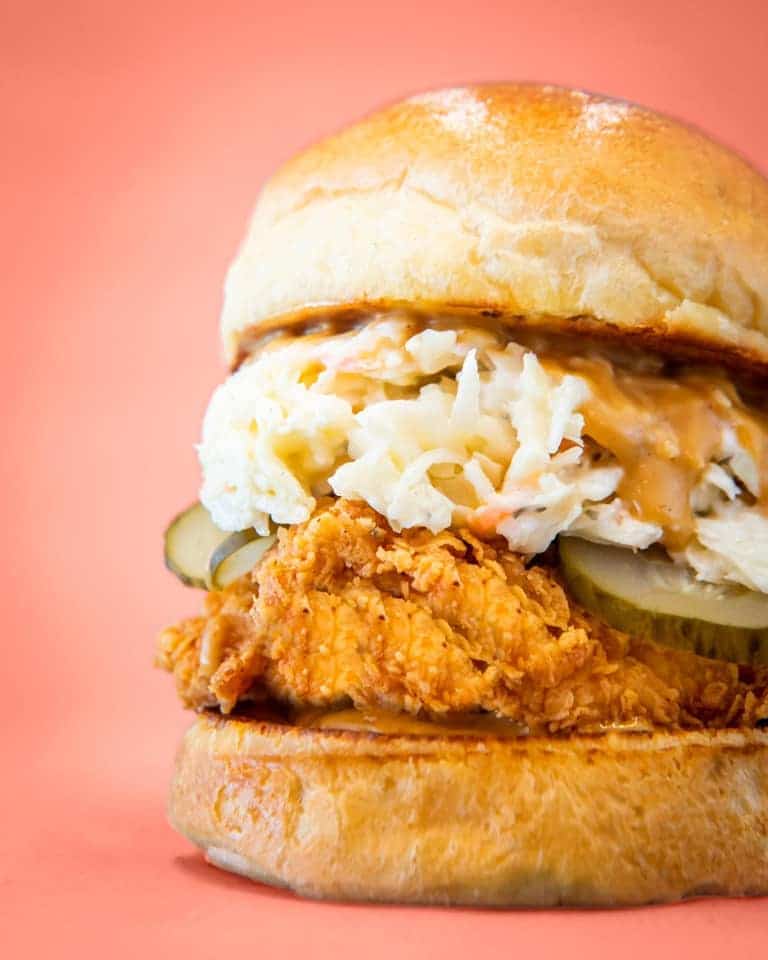 Jack le Coq

Monday: 11:00 AM – 10:30 PM
Tuesday: 11:00 AM – 10:30 PM
Wednesday: 11:00 AM – 10:30 PM
Thursday: 11:00 AM – 10:30 PM
Friday: 11:00 AM – 10:30 PM
Saturday: 11:00 AM – 10:30 PM
Sunday: 11:00 AM – 10:30 PM


Owner(s) Jacques Gaspo, Rachid Badouri, Lino Lozza
Opened 2021

Accepts mastercard, visa, amex, cash, debit
20 Seats
On February 18, a new address opened its doors in Verdun. Jack le Coq has brought the fried chicken craze to the neighbourhood, and people are lining up to taste it.
The backstory
Jack le Coq is named after Jacques, who created the recipes for the restaurant. In addition to Jacques Gaspo, "Jack" Sam Salah, Lino Lozza and Guy Ahmaranian are partners in this adventure. These four childhood friends grew up with fried chicken and wanted to open a restaurant that would highlight their love for it. Jacques is the creator of La Belle et La Bœuf, while Lino was the owner of Le Buonanotte and Guy was the manager. The team's solid experience in the restaurant industry helps to explain the immediate success of Jack le Coq.
The idea was to open a restaurant with a menu focused 100% on fried chicken. No roasted chicken at Jack le Coq! You can get fried chicken in tender pieces, in sandwiches, in a salad, or even in a poutine. The addition of a small ice cream shop is planned for the summer, with window service from the street. While the menu is well-established and appreciated by customers, other improvements can always be made. The owners' experience in the restaurant industry has shown them that adaptation pays off! Local beer and wine will also be available in house.
The decision to open in Verdun made sense to the team: "We were looking for a symbolic, iconic location to start this franchise. We saw all the articles about Verdun and how it's one of the most popular neighbourhoods to live in. I love the vibe of Verdun, it feels like a new Plateau, more affordable than other neighbourhoods and greatly underrated. There is a lot of potential here, and Mayor Parenteau is doing a great job of attracting entrepreneurs." says Sam Salah.
A nostalgic retro feel
The space, which has about 40 seats on Wellington Street, was designed and decorated by Jacques and Sam. The goal was to create a retro atmosphere that would evoke childhood memories for customers. The goal was achieved, much to Sam's delight: "I love the look of the restaurant, it has a certain nostalgia. You can see that customers are connecting, that there is something that reminds them of their childhood. We're in the business of providing experiences, and by talking to people, we can see that our product is well received.
While the partners are eager to welcome customers, they made sure to present a concept that would work well during the pandemic. "We wanted to create a concept that focused on take-out and delivery, so that the customer would have a good experience when they got home."
Also, in these times when buying local is increasingly encouraged, Jack le Coq is following suit by only sourcing locally. "Everything we buy and produce comes from Quebec. Even our compostable boxes. It's very important to us!". The development of 100% compostable and biodegradable boxes and packaging is also the pride of the company. The goal is to encourage the large chains here to follow the trend to produce as little waste as possible.
Thinking big
The opening of two new Jack le Coq branches is already planned for the summer: one in the Mile End, and one in Laval. A delivery service will soon be set up to create jobs and avoid relying on delivery companies that eat into the profits of restaurant owners. We appreciate the owners' commitment to the environment and the local economy. We are not surprised to see Jack le Coq establish itself in such a beautiful way in Verdun.
Written by Marc-Antoine Ranger
Photography by Jack le Coq