The Best Movies About Food: A foodie's ultimate guide to cinema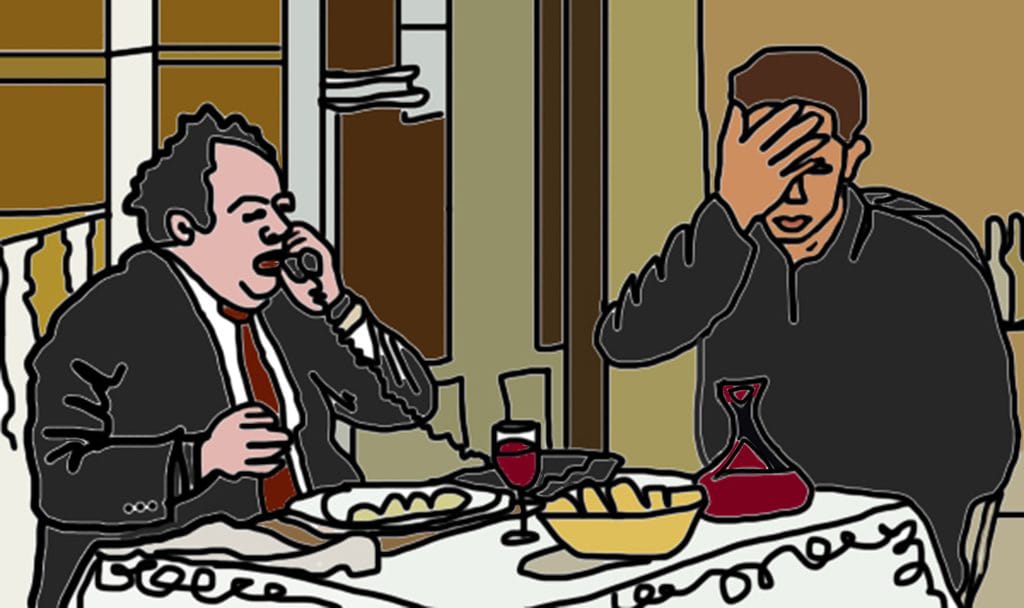 Everyone loves sitting down for a good movie…. and everyone loves good food. Luckily we have compiled a list to feed both your hearts and you stomachs! Here are our 10 favourite movies about food- all of which showcase the multifaceted wonders of food and the culinary industry, not to mention the fact that they're simply amazing movies. Whether you're looking for something to put on with your kids, watch on a date night or with all of your friends, there is a movie on this list for you.
No Reservation, 2007 – Scott Hicks 
There is nothing better than seeing a girl-boss dominate a male centric industry, and this rom-com gives you just that. Head chef Kate Armstrong rules the kitchen of an upscale Manhattan eatery, but is forced to reevaluate her life and career when she is left with her newly orphaned niece, and As starts to butt heads with the kitchen's new sous chef. While Kate never expected anything to come from beyond the kitchen, love starts to bloom between her and her new co-worker, and her new family member, causing her to question the role cuisine plays in her life. With endearing and relatable characters and a fast-paced kitchen setting, No Reservations is a perfect movie for a night in with friends or family.
Ratatouille, 2007 – Brad Bird
Taking place in Paris, the universal centre for all things culinary, Remy the rat finds himself working in one of the world's top kitchens- only there's a catch. In order to live out his culinary dream, Remy teams up with the new Kitchen dish boy, Alfredo Linguini. While Linguini  lacks the culinary skills to succeed at his new job, Remy lacks the human body necessary to be accepted in his dream profession. The two work together to realize their goals, and love, friendship and drama unfold along the way. The whole film is tied together through beautiful animation, stunning cuisine and unique insight into traditional French kitchen culture.
Chocolat, 2000 – Lasse Hallström
Have a look back at small-town France in the late 1950s, and follow the beautiful Vianne as she challenges the conservative traditions of her new home by opening a special chocolate shop in the town square. Vianne's ability to identify and satisfy the true desires of her customers with her confections leaves her guiding the villagers away from their folklore customs and towards temptation. This movie is perfect for a cozy night in- be transported into the past, charmed by the unique small town culture, and admire Vivianne's beautiful mastery of confection.
Au Petit Marguery, 1995 – Laurent Bénégui
A charming and sentimental story of the power of food and community, Au Petit Marguery depicts the downfall of a small restaurant and the residual effects on the community. As the head chef loses his sense of smell and plans to close down the restaurant, him and his wife decide to organize a final dinner for all of their most loyal customers. This heartfelt film emphasizes the ability of food to bring people together, and is surely the perfect feel-good movie for a cold winter evening.
El Bulli: Cooking in Progress, 2010 – Gereon Wetzel 
If you have ever been intrigued by what happens in a world-class kitchen, this documentary is the perfect vantage point. Have a look at the inner workings of chef Ferran Adrià's mind as he builds one of the world's best restaurants from the ground up. With a cast studded with world-class chefs and a constant reel of culinary artistry, this is the documentary of dreams for any aspiring chef, restaurant owner, or devoted foodie. This film is bound to inspire you to get in the kitchen yourself, or to feast on great food- so be prepared!
Noma at Boiling Point, 2010 – Christian Vorting
Most people will never have the chance to experience the best cooking in the world- so why not experience the next best thing. Noma at Boiling Point uncovers the reality of what happens at one of the world's best restaurants, and perfectly encapsulates the dynamic and high-intensity culture of the restaurant business. Follow the Noma team as they work their way through the ups and downs of daily life in the industry, and be inspired by the ferocity and creativity of the brains behind the operation.
Babette's Feast, 1987 – Gabriel Axel
A story of two sisters raised under the harsh and dictatorial paster father, who are one day shown a new perspective on life when a refugee named Babette is hired as the congregation's new cook. When Babette puts together a jubilant and celebratory feast, the tightly wound congregation is tempted away from their uptight traditions and are faced with a way of life they had always disdained. With the magic of delicious food and community gatherings, Babette's Feast is a wonderful feel-good flic. The film perfectly showcases the unique Danish culture of the 80s, and while you will have to watch it with subtitles, it is certainly worth it. 
Julie et Julia, 2009 – Nora Ephron
For all of us foodies, delicious cuisine serves as an escape from the perils of daily life- this is the story of Julie Powell, a dissatisfied and disengaged employee in a New York office building, who embarks on the journey of cooking all 524 recipes in Julia Child's cookbook in hopes of rekindling her spark for life. The film interplays the relatable story of Julie as she makes her way through the book with the true stories behind Julia Child's mastery of French cuisine as an American woman. With beautiful capturing of Paris and New York City, charming characters and tantalizing food, you will come away from this movie feeling inspired to find your own spark!
The Secret of the Grain, 2007 – Abdellatif Kechiche
Taking place in southern France, The Secret of the Grain follows a French-Arabic shipyard worker, Slimani, as he chooses to pursue his life long dream of opening a restaurant. Watch the effects of Slimani's new venture on his family, especially as he fights through his painful divorce, tense relationship with his children, and grasps at every opportunity to bring him out of poverty. The Secret of the Grain is a powerful story of devotion and hard work, and highlights the beauty and intricacies of pursuing passion for cuisine over stability. While the film is filmed in French, putting the subtitles is surely worth it!
Waiter!, 1983 – Claude Sautet
This delightfully charismatic film tells the story of pride, acceptance, growth and love. When middle-aged Alex, a waiter's, serving skills start to be questioned and he falls into self doubt, long forgotten dreams of being a singer arise. Entrenched in restaurant culture and a fast-paced serving career, especially after the return of the woman he loved over 17 years ago, Alex's life becomes far more complicated than he had anticipated.
Happy watching, and don't forget- movies are always better with snacks!
Written by Sydney Carter