Eye Tasting:  a feast for your eyes at the Festival du Nouveau Cinéma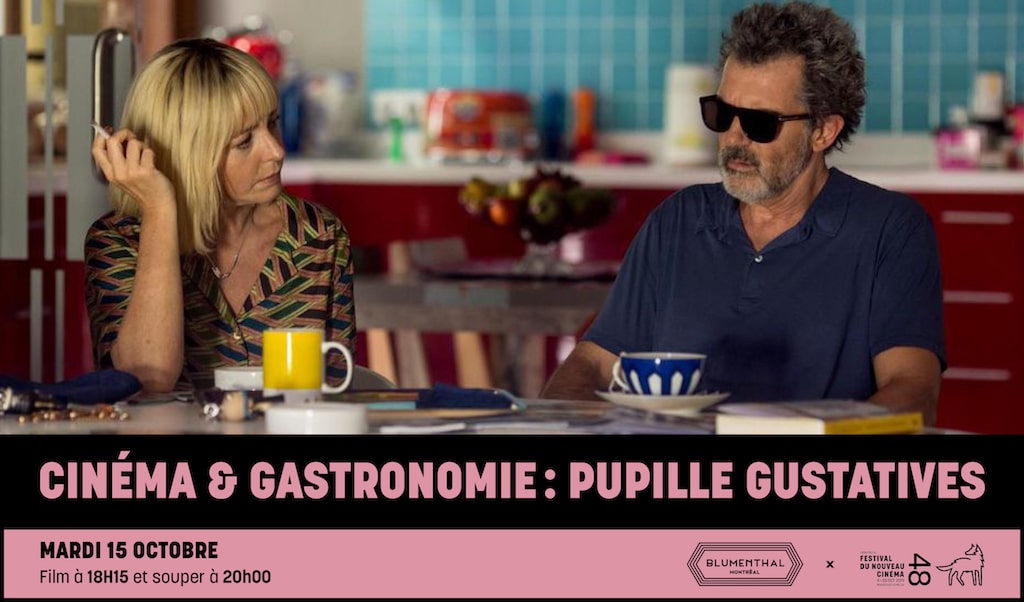 The 48th edition of the Festival du Nouveau Cinéma is just around the corner, and this year's event will be venturing beyond the realm of cinema and into the world of Montreal gastronomy. From October 9th to the 20th, the Festival du Nouveau Cinéma will be hosting a special gourmet activity, open to all attendees!
The "Eye Tasting" activity combines the art of cinema with the culinary arts in an impressive visual and gustatory evening experience. On October 15th, following the screening of Pedro Almodovar's long-awaited Pain and Glory, the general public can enjoy in a gourmet meal specially designed to compliment the Spanish filmmaker's colourful piece.
The event will take place in two stages. First, a "feast for the eyes" with the screening of Almodovar's film at the Imperial Cinema at 6:15 pm. At 8:00pm, the fun will head over to the wonderful Montreal brasserie Le Blumenthal, where the chef has prepared an original menu inspired by the film.
Through the themes of love, mourning and reconciliation, the filmmaker takes his viewers on a journey to Spanish lands, where they can discover its vibrant culture, landscapes and history. Echoing the film, the dinner will be inspired by Pain and Glory's themes, colours and melancholic universe.  The meal will immerse participants in the world of Almodovar, all while showcasing delicious and creative dishes that highlight local products.
The "Eye Tasting" activity will surely be a memorable experience for all five of your senses. The evening will not only bring out your inner cinephile, but also your inner foodie, all while encouraging you to explore cultural borders and refined imagery and flavours.
The entire evening is $59 with tip included if you purchase your ticket at the Festival du Nouveau Cinéma box office. You can purchase a dinner ticket directly at Le Blumenthal restaurant for $45 with taxes and tip included.
Written by Jean-Philippe Tastet
Photography by Festival du Nouveau Cinema