Richardson Zephir's favourite addresses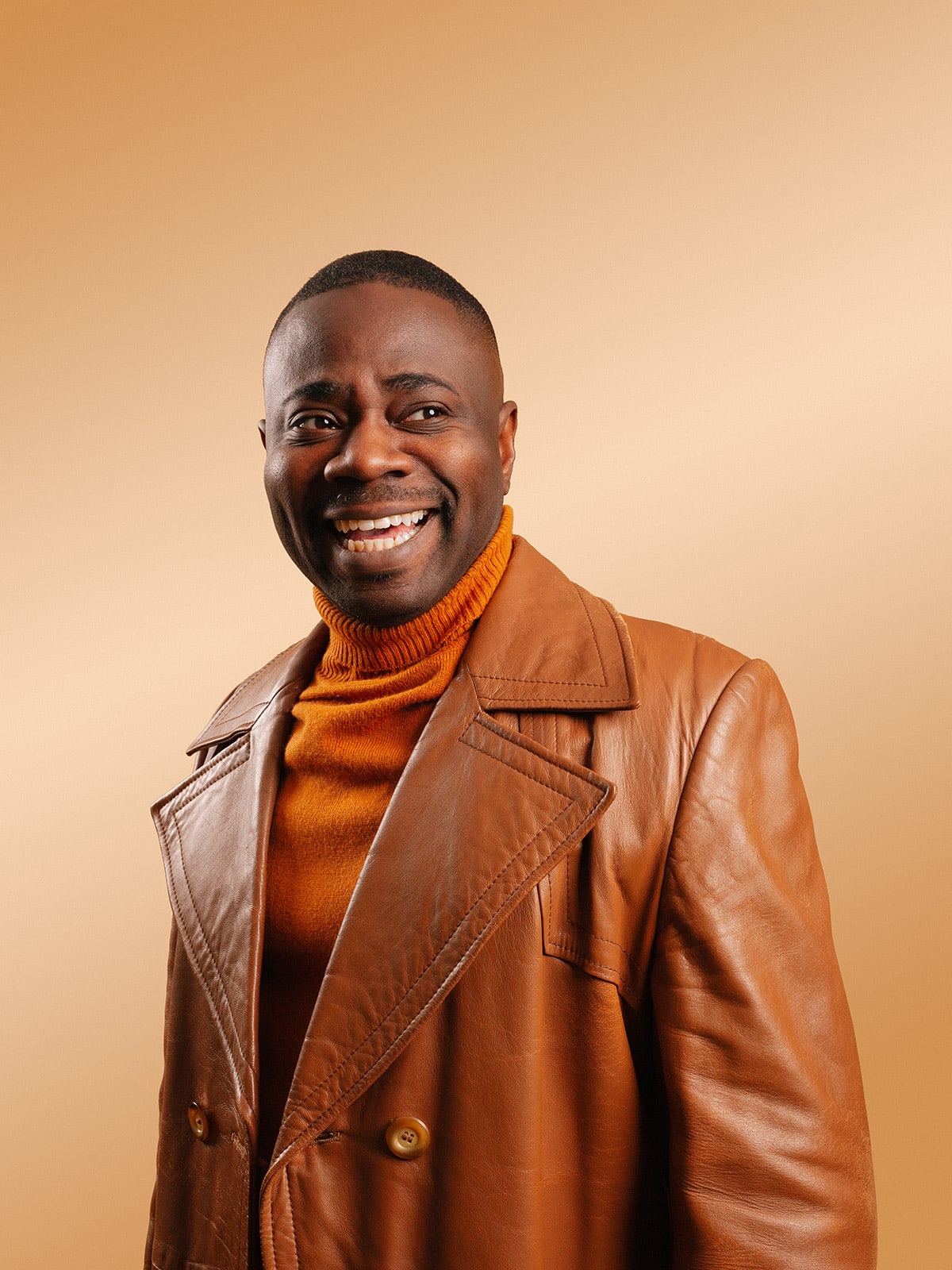 To mark the launch of his first one-man show, we spoke with comedian Richardson Zéphir to find out his favourite gourmet spots. Because beyond laughter, Richardson is above all a "bon vivant" and a great lover of good food!
Although he was introduced to the masses during the first season of Big Brother Célébrités—where he won the fan favourite award—Richardson Zéphir is far from being a newcomer to the world of comedy. Rich (to his friends) has been working for a long time: on stage, online, and on TV.
Recently, he has been seen on Club Soly and Punch Club on Noovo and in the series Maison Bleue on Tou.tv. This summer, he will also co-host two Just For Laughs galas with Eddie King. But his big project of the moment is his very first one-man show, which will premiere on May 10th at Olympia and will then take him to the four corners of the province (for dates and tickets, click here!)
While Richardson's bread and butter is comedy, food is one of his great passions.
"I'm a foodie by nature," he says. "I certainly get around the province a lot with the tour. Every weekend, when I'm away, I like to go and taste the local flavours."
And what is it about food that particularly interests him? "I really like to eat. I like to cook a lot too. When I go to a restaurant, I always try to find the one thing I've never had or haven't had in a long time."
Without further ado, we present to you Richardson Zephir's gourmet favourites!
Your favourite places to eat well?
"I like to go to India Rosa on Mont-Royal. It's an Indian restaurant. It's delicious, both for dinner and for brunch."
"My favourite breakfast restaurant is Tsak-Tsak on Beaubien [also on Saint-Laurent]. It's a restaurant from Madagascar. There the breakfasts are brilliant, the portions are generous. It's also just different from what you can usually eat. They make beverages on the spot too, smoothies, which are called "crèmes de douceur"; they're sweet and fantastic.
"In my old neighbourhood, I really liked going to Dinette Triple Crown, because they have the picnic option. In the summer, you pick a meat and have three sides. When you go with people, everyone gets different sides, and you get to taste a little bit of everything. To share, it's pretty cool. [Note: the menu changes weekly. Check the online menu for details].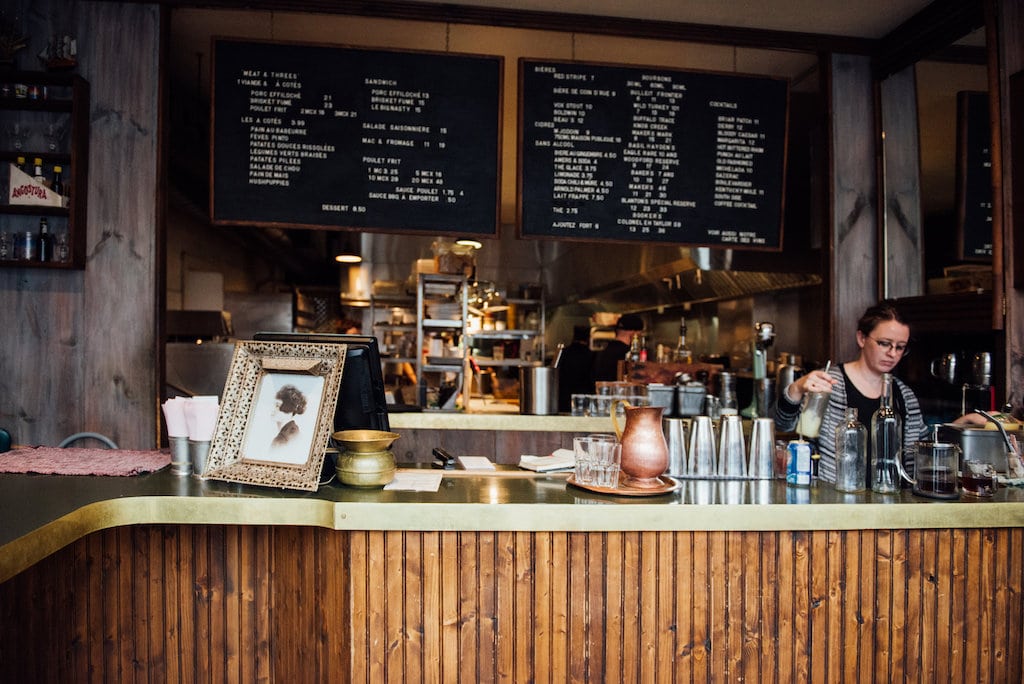 "A delicious restaurant that is not open in winter [the owners take a vacation from December to February] is Les délices de l'Île Maurice, in Verdun. It's a small restaurant with, like, thirty seats. It's not mainstream, but it's awesome. It's not far from Creole food, but it's not quite that. At the end of the evening, the owner comes to chat with the customers, he serves them drinks. He's a real 'bon vivant'!"
Where would you go to eat every day?
"I like the microbrewery Les Insulaires in Laval. The food is fresh, it's delicious. The portions are just the way I like them. There's a plate there called Peruvian fried chicken that I could eat every day, no problem."
Your favourite food on the go?
"Capitaine Sandwich, because it's superfast. You're not mistaken. I'm kind of boring, even though they make several kinds of sandwiches, I always get the Big Naan. I'll eat one a week, easily."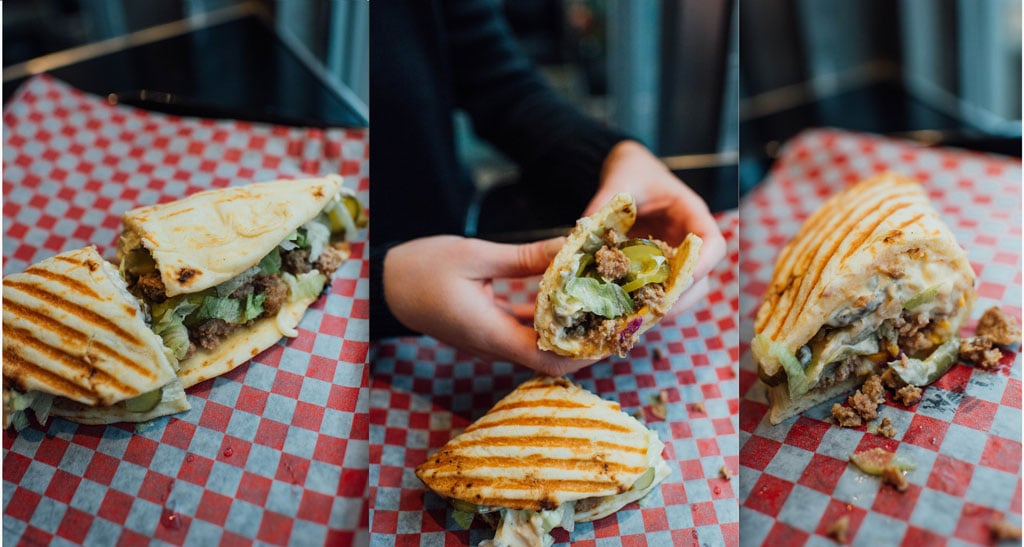 Your favourite café for writing?
"I used to go to La brume dans mes lunettes on St. Zotique Street a lot, but since I don't live in the neighbourhood, I don't go there anymore.
"Now I mostly go to a bar to write. I go to Bar Suzanne. It doesn't make sense, people go there on dates. But I go there from Sunday to Tuesday, on quieter nights. Often I'll go there after shows. I'll write at night. I've written a lot of material there."
"I also go there sometimes during the day with friends. It's ultra beautiful, there's lots of plants, it's really bright. There are good little drinks and a good little food menu that's quick, cheap and delicious. I often have the dumplings, very simple."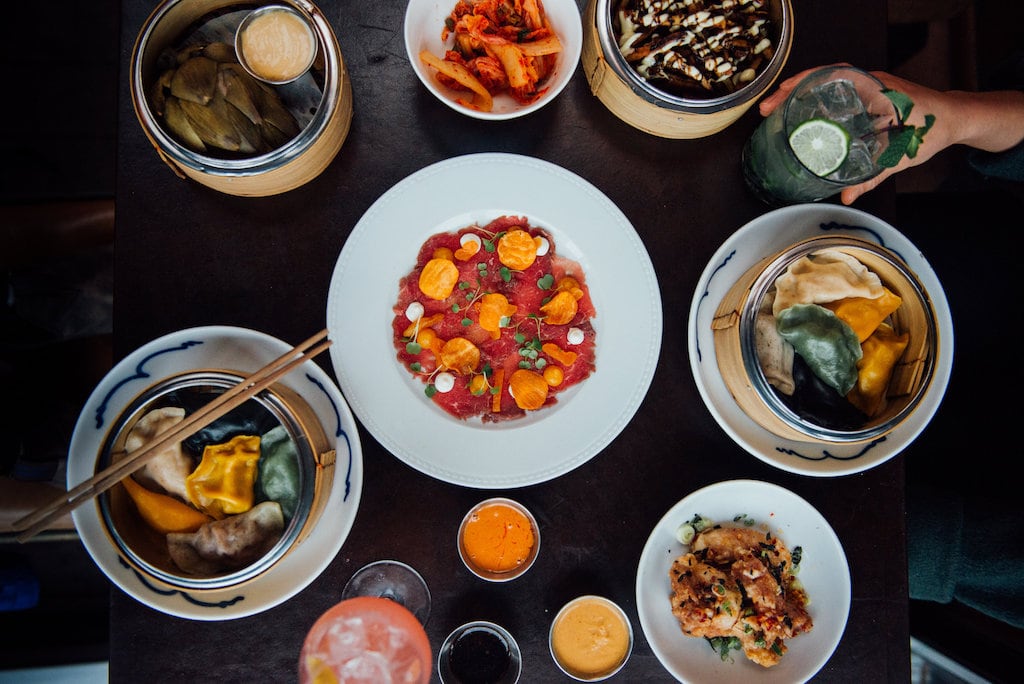 Your favourite little deli/neighbourhood grocery store?
"Chez Soares & Fils, a Portuguese grocery/butcher store [on Duluth]. It's right next door, it's family friendly, the people are super nice."
"Otherwise, I go to Marché Méli-Mélo. It's a Haitian grocery store on Jarry. You can get take-out—there's a little service counter in the back of the market—but to make Creole food, they really have everything, especially the spices!"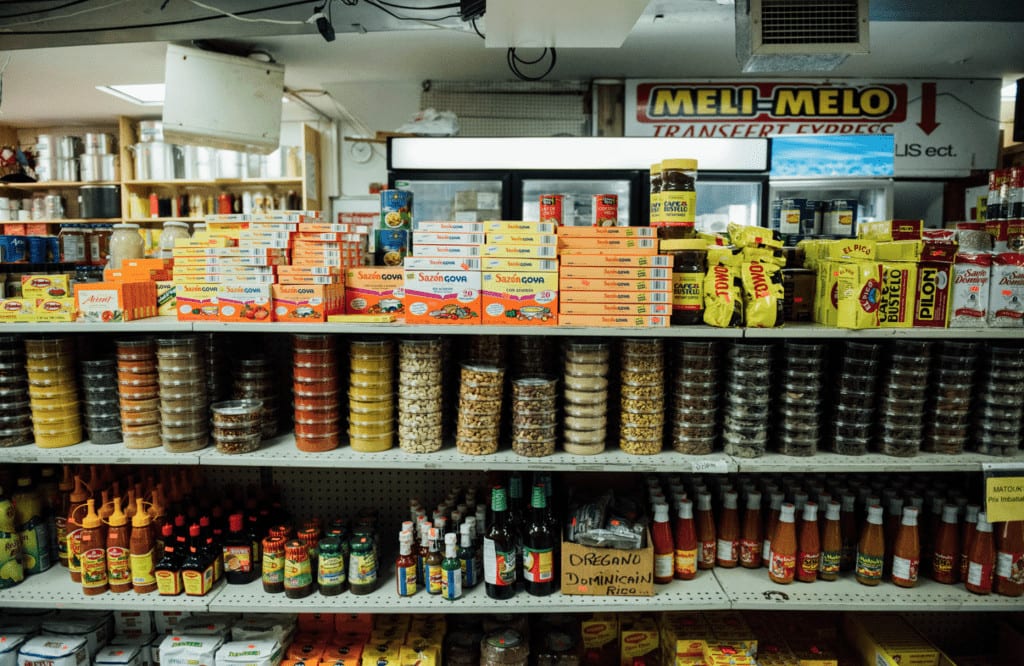 Your favourites on the road?
"In the middle of Quebec, I'll eat poutine. I like to go to the Lemaire cheese factory.
"When I go to the 'Lac' for shows, I always stop at Baron BBQ and bring home some tourtines. It's in Saint-Ambroise. It's the shit. It's a tourtière with poutine in it, and they make several kinds. There are some with foie gras, some with pulled pork. They're generous, next-level tourtières. Every year they make a new kind."
"You can eat there, but you can also take them home frozen, and then when you entertain at home, you look like a genius. You can keep my word."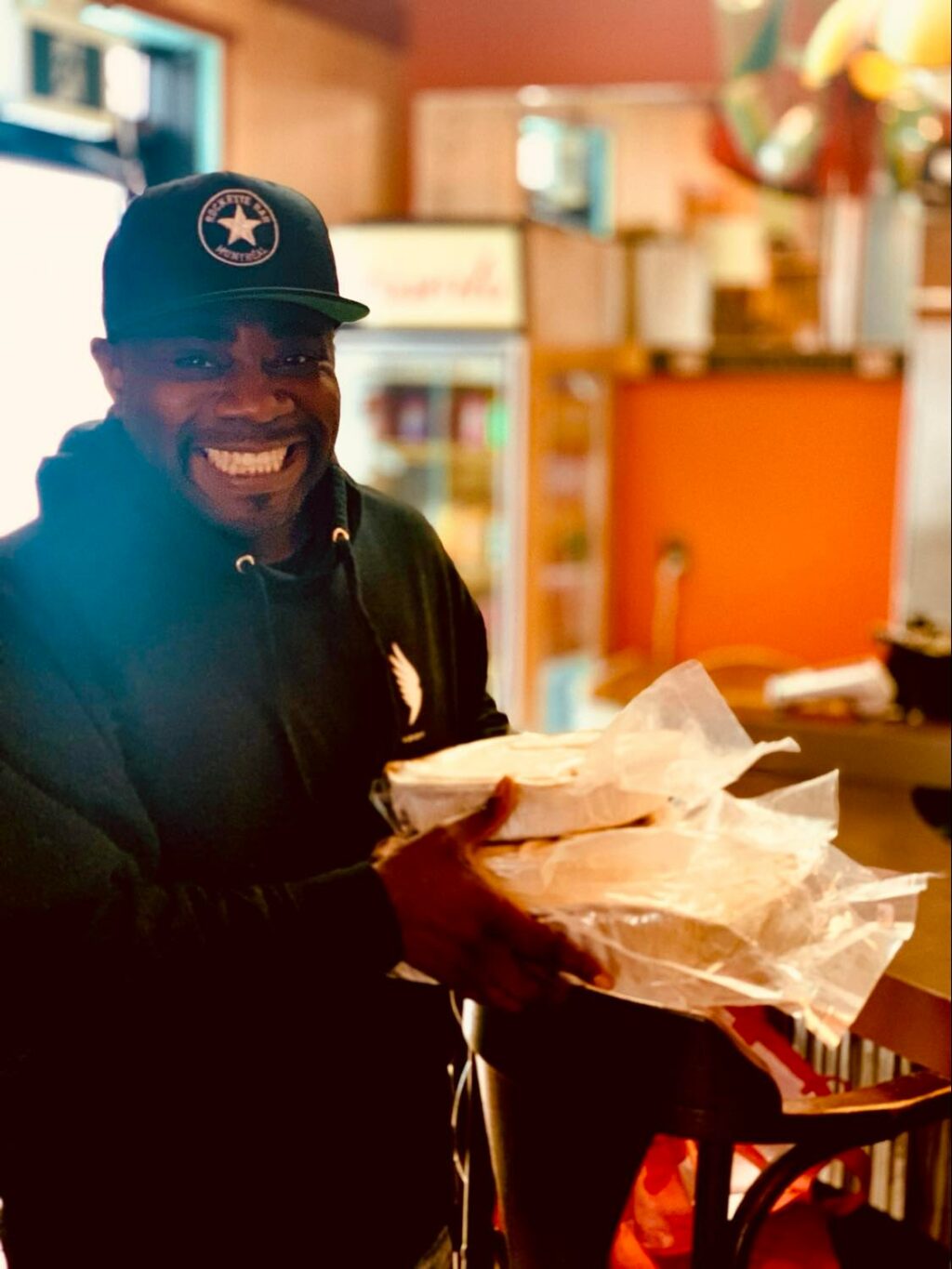 Bon appétit!
Written by Mikael Lebleu
Photography by Étienne Dufresne