India Rosa: India fare and cocktails on the Plateau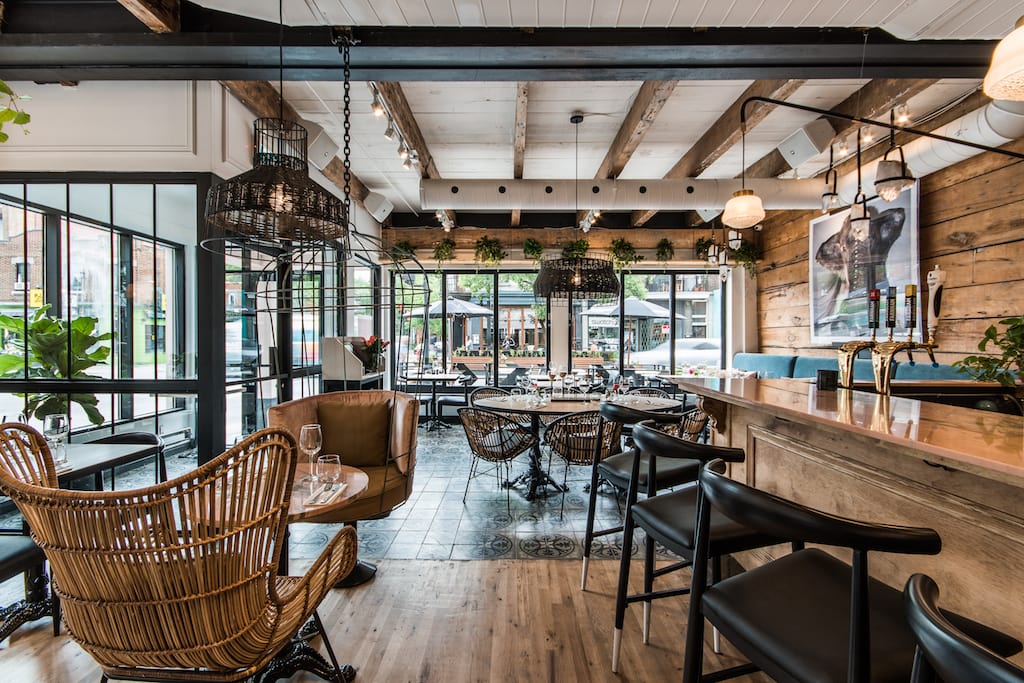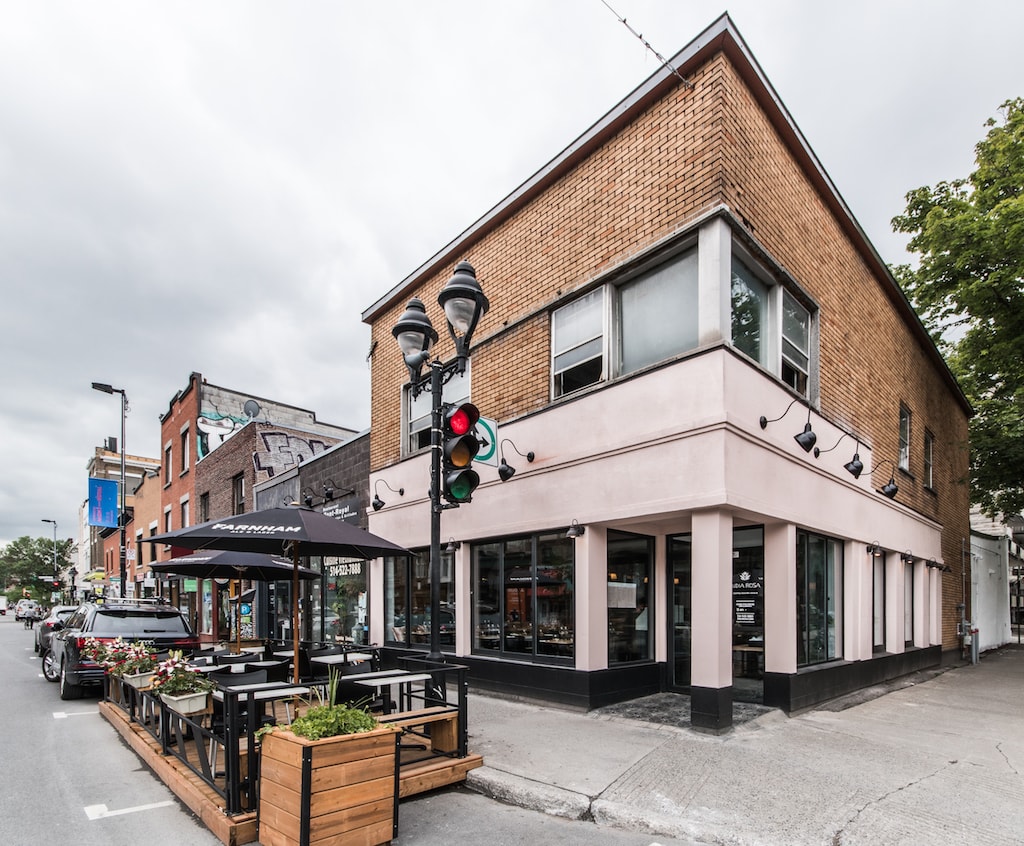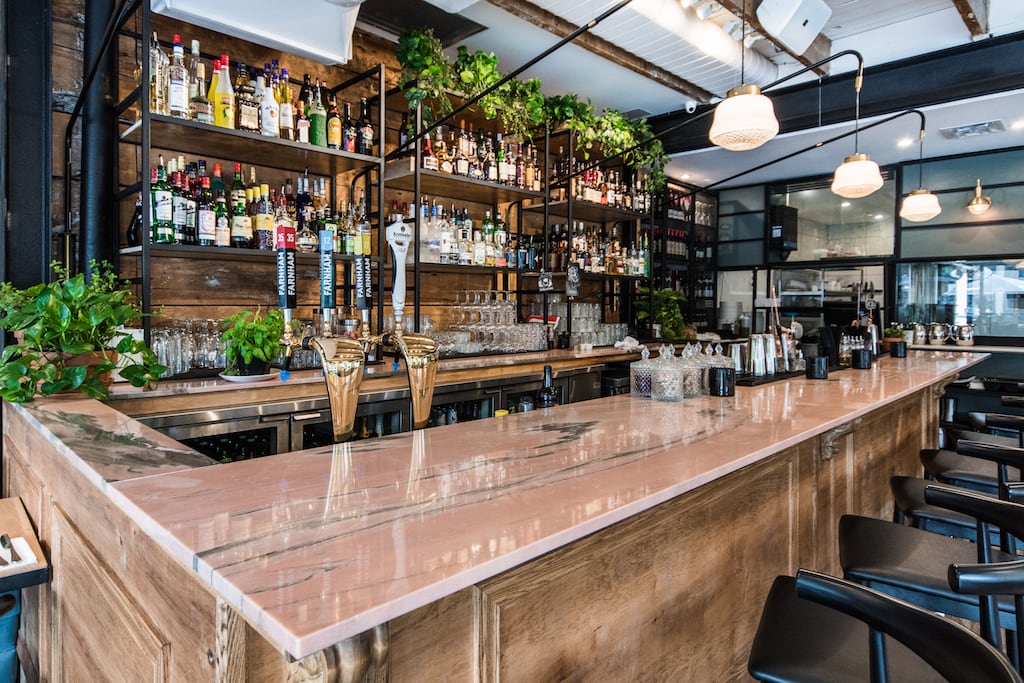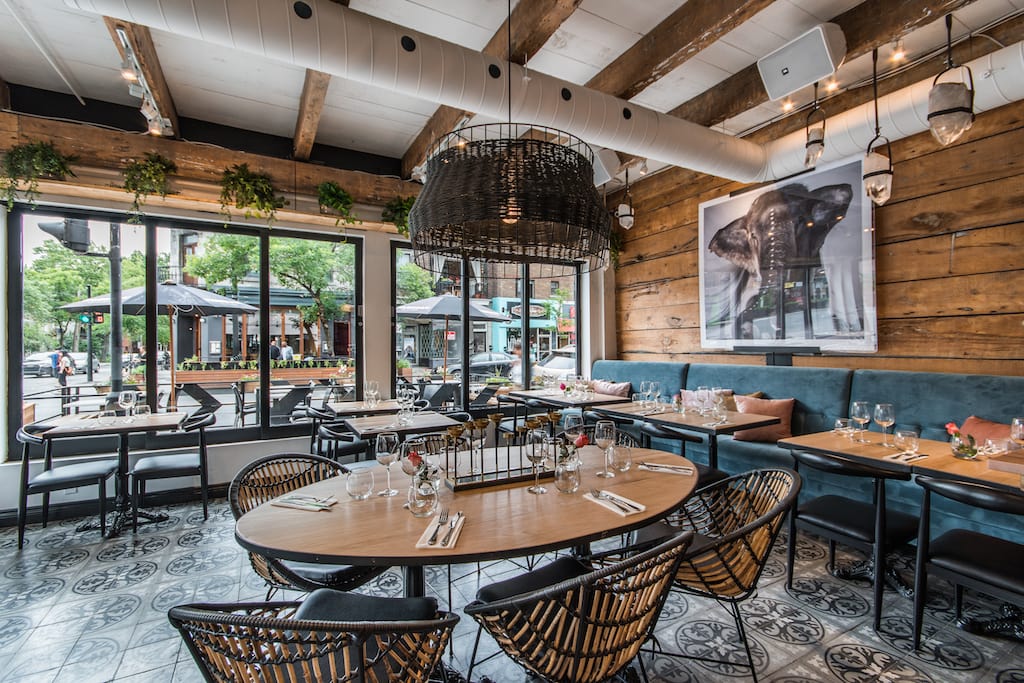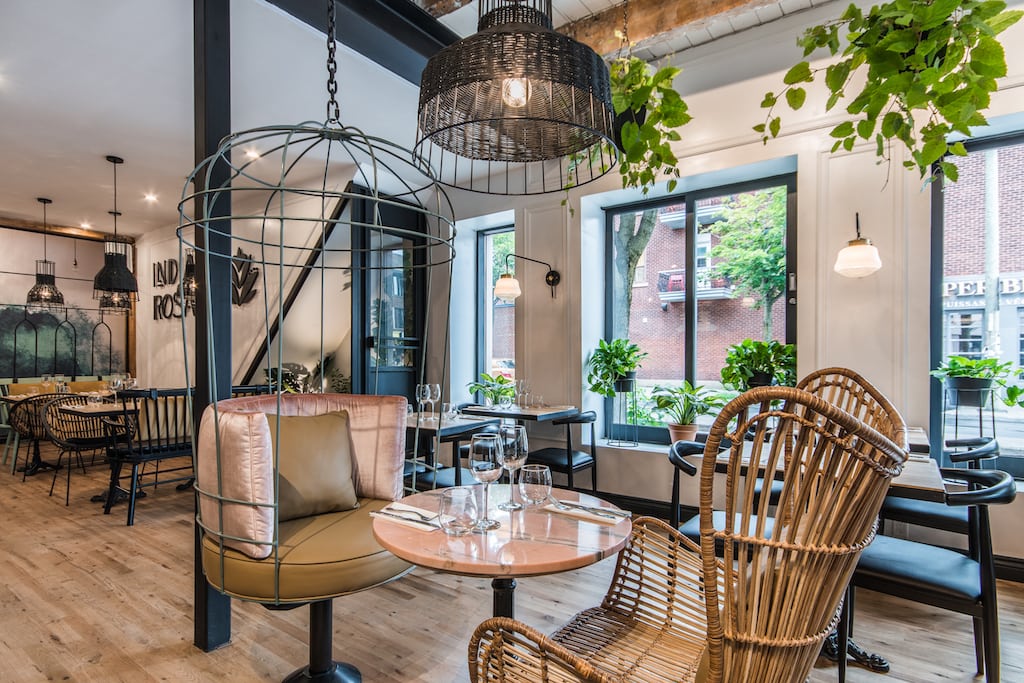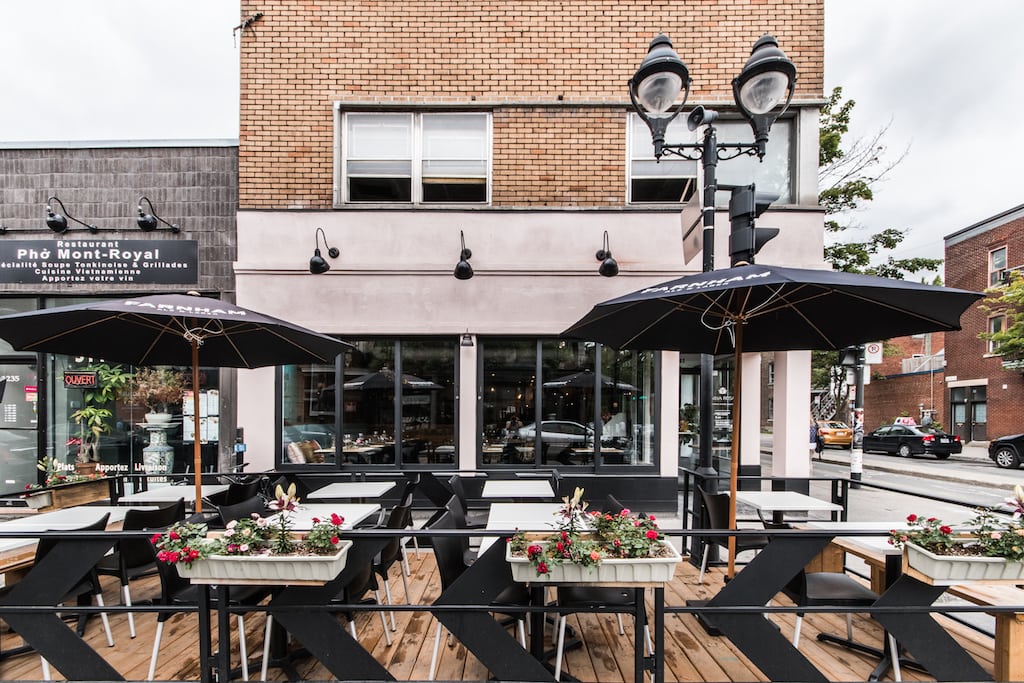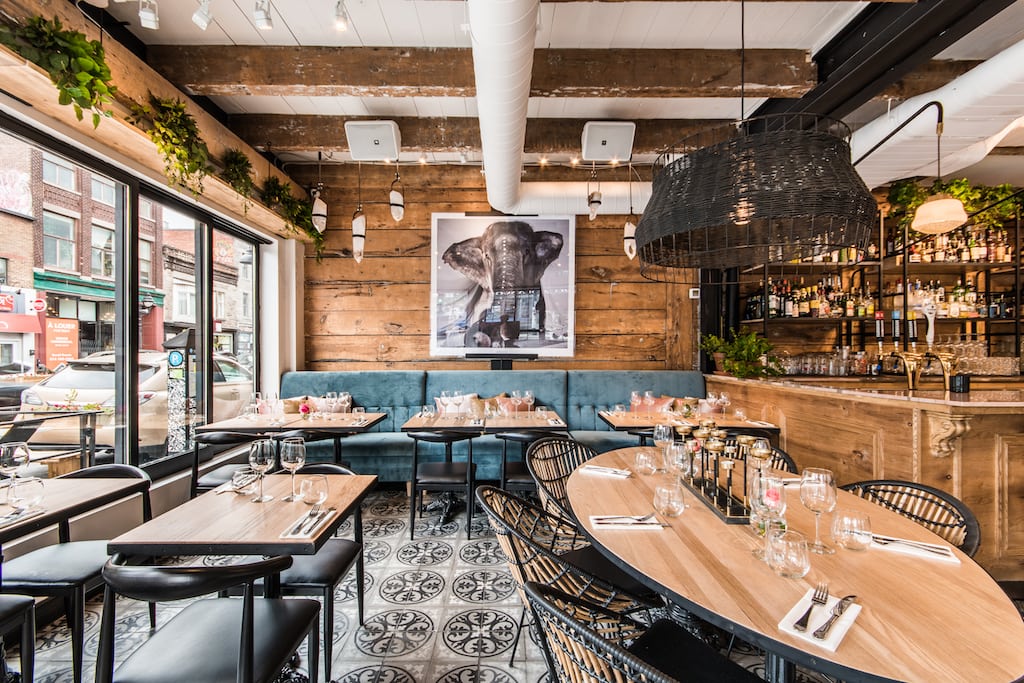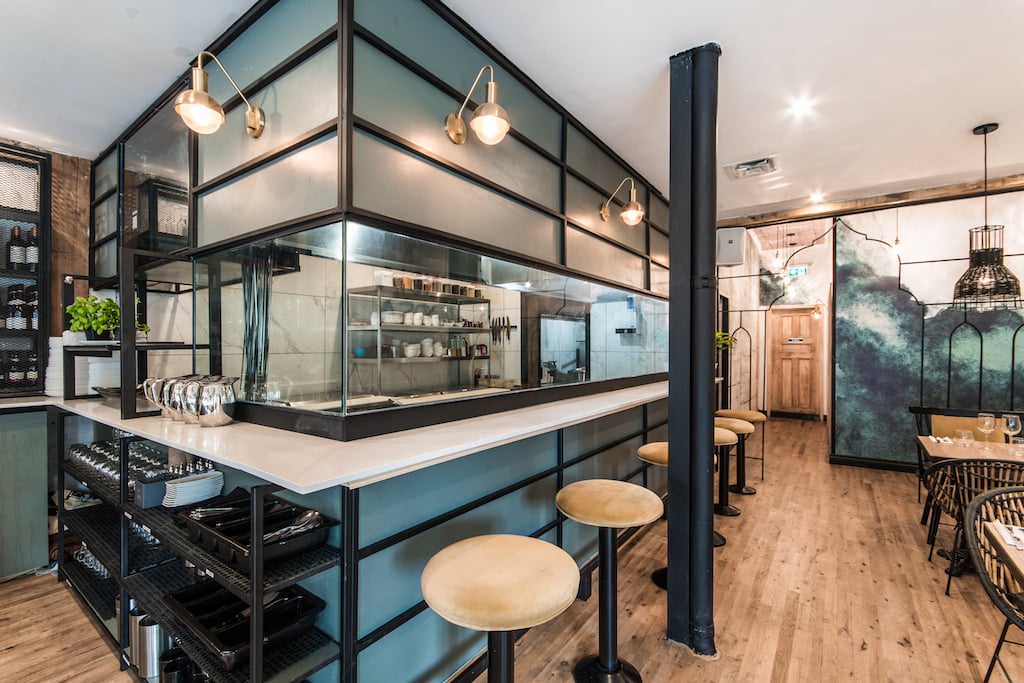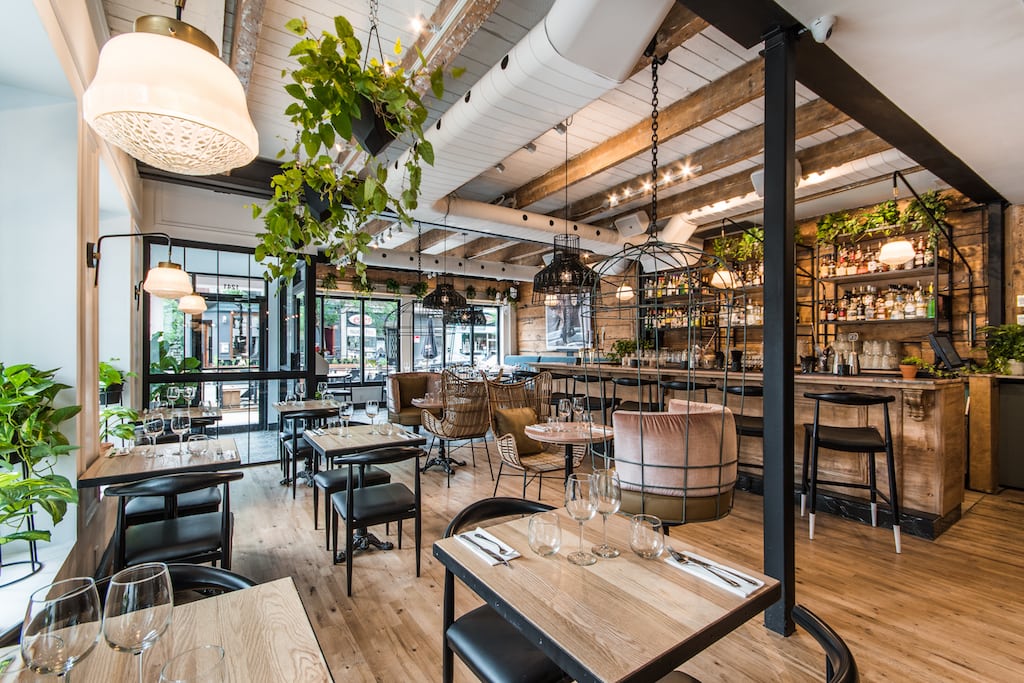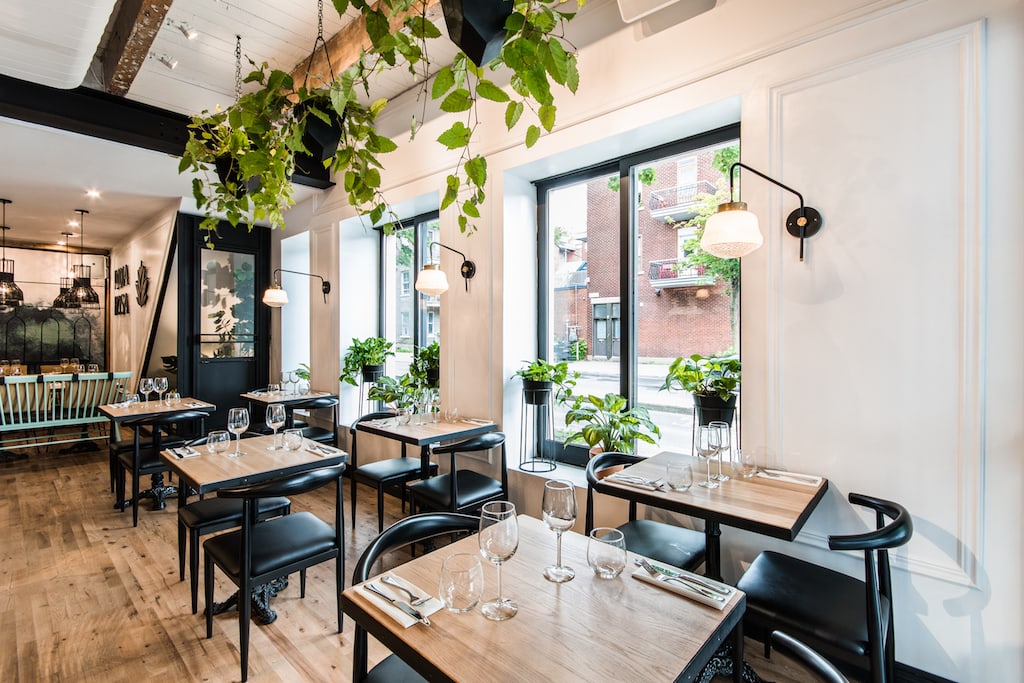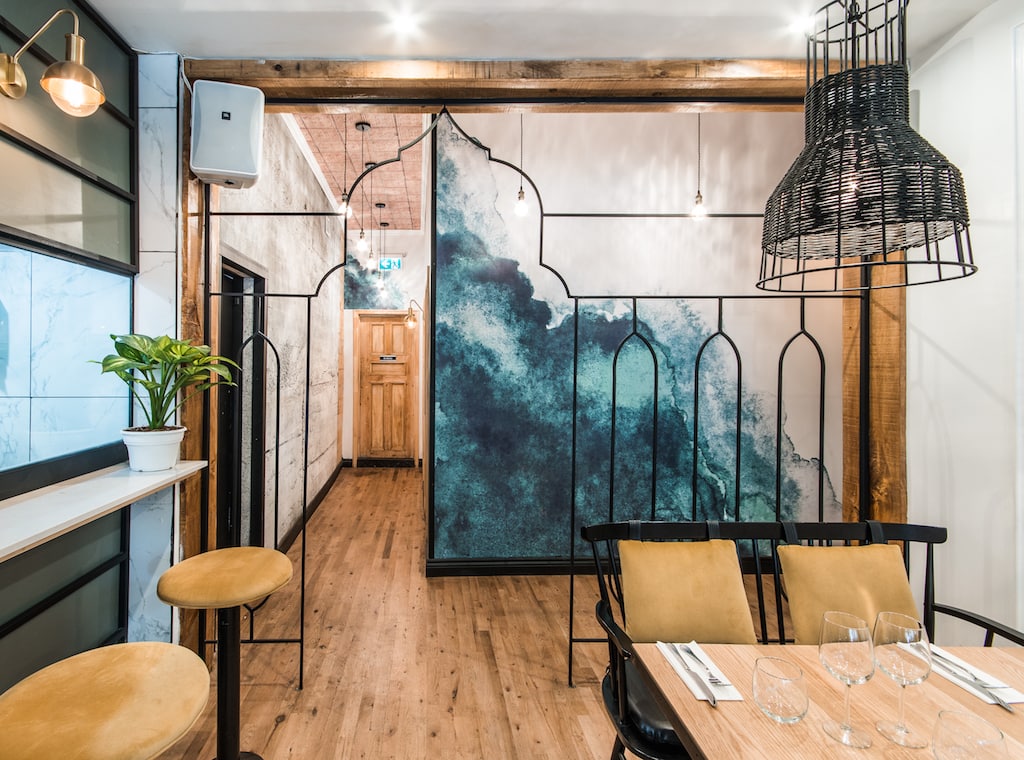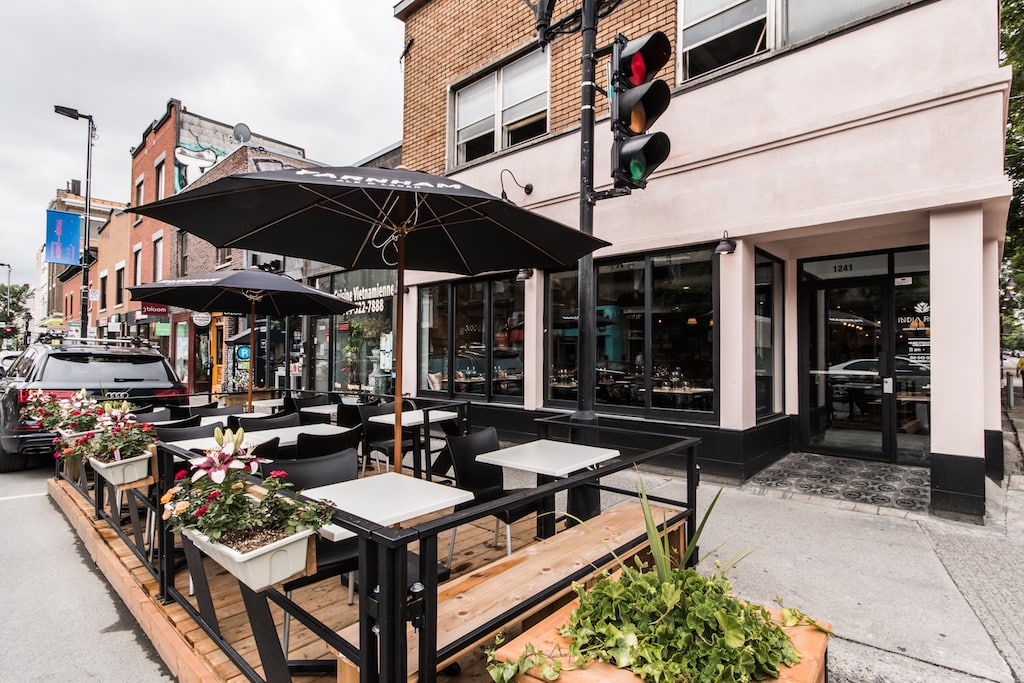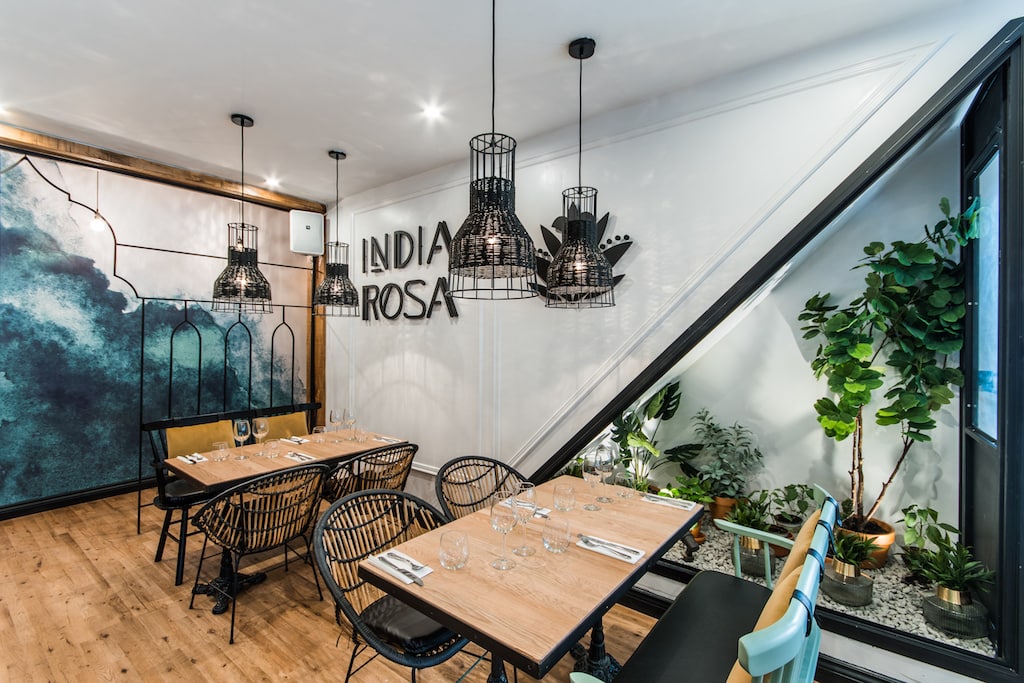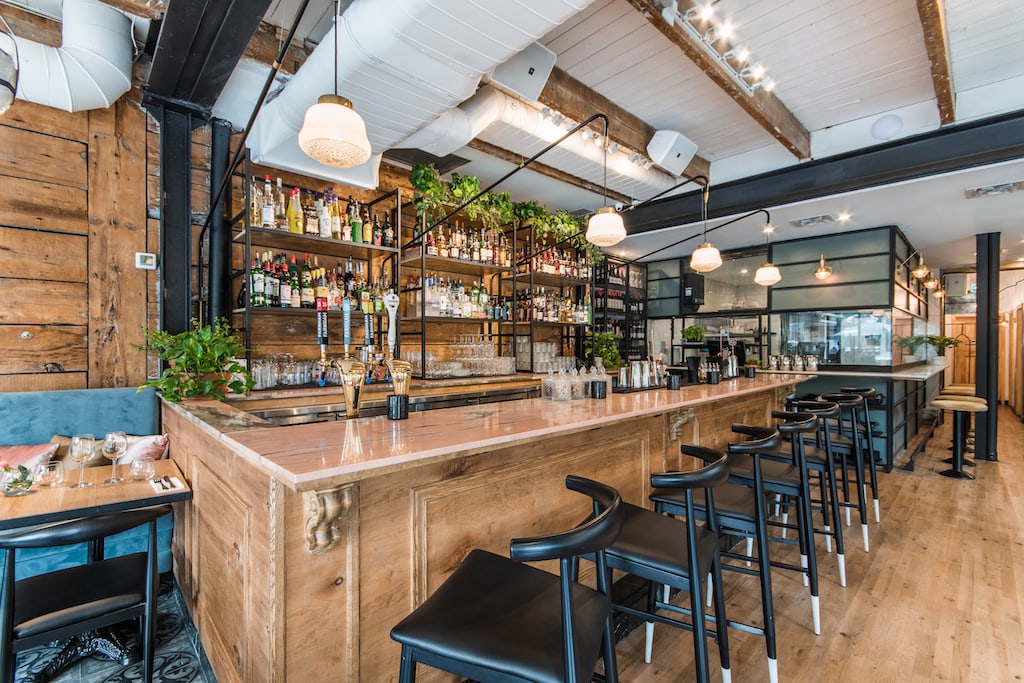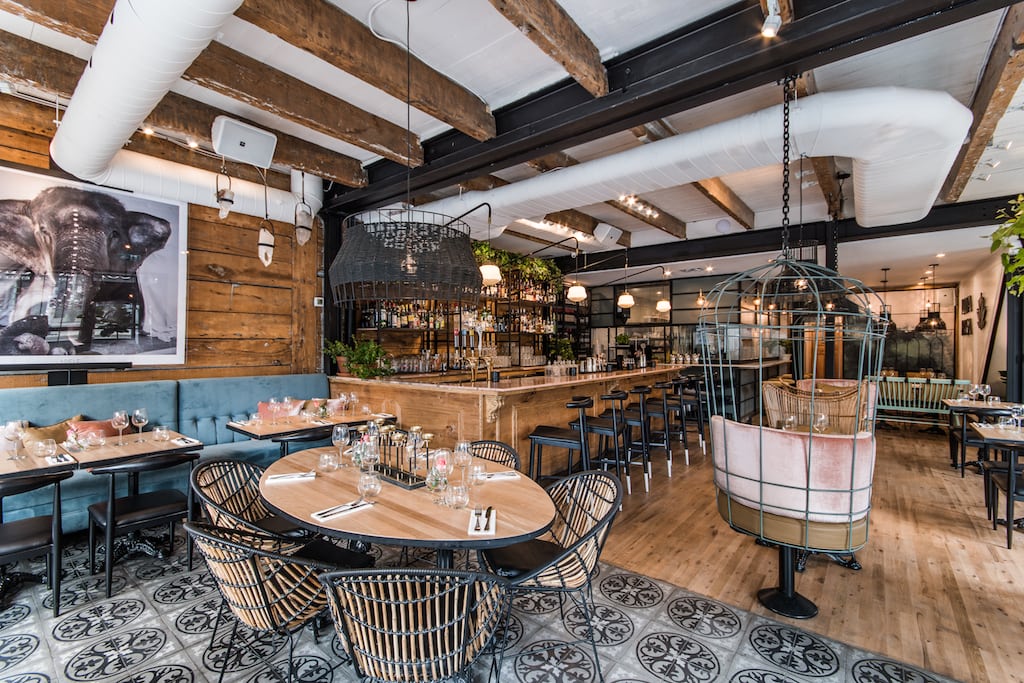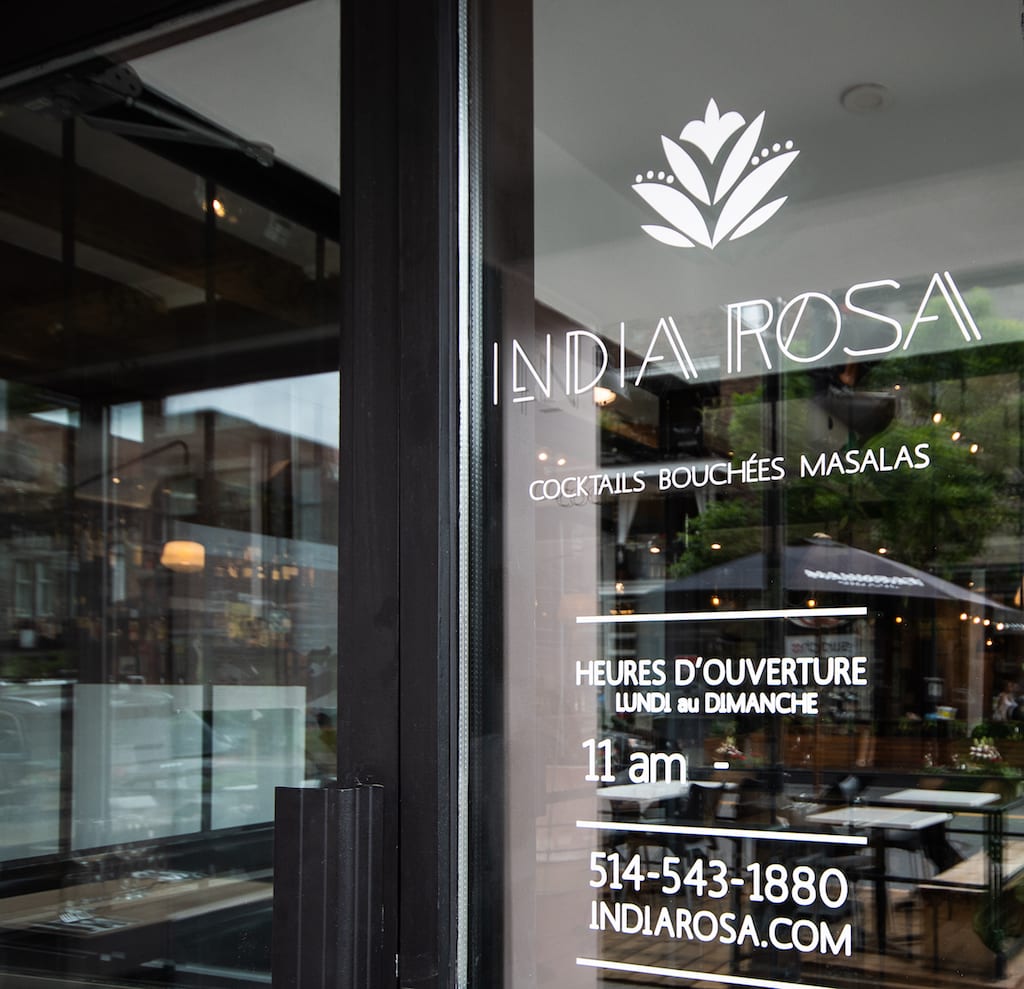 India Rosa

$$
Monday: 10:00 AM – 11:00 PM
Tuesday: 11:00 AM – 11:00 PM
Wednesday: 11:00 AM – 11:00 PM
Thursday: 11:00 AM – 11:00 PM
Friday: 10:00 AM – 12:00 AM
Saturday: 10:00 AM – 3:00 PM, 4:00 PM – 12:00 AM
Sunday: 10:00 AM – 3:00 PM, 4:00 – 11:00 PM

India Rosa is first and foremost a family story. Amjer Sandhu runs the restaurant with his two sons, Goppy and Hapi (Sandhu, Lobby Bar and Auberge du Carré St-Louis). Established on the Plateau Mont-Royal for many years, the trio is back with a new project: India Rosa, a restaurant that allows Indian flavours to blend smoothly with the Montreal summers.
As soon as you step inside India Rosa, the imposing bar in the middle of the room catches your eye. On the menu, the impressive alcohol counter translates into a surprising cocktail offer. Bartender Fidel Vasquez is at the helm of a colourful proposal; think of a wedding in a Bollywood movie, in drink form. Here, no compromises are made between the beautiful and the good, neither lets the other take over, all for our visual and gustatory pleasure. On the menu, a special place is reserved for the Indian whisky Amrut, a bottle that is rarely found on the shelves of Montreal cocktail bars. If India Rosa has been a crowd pleaser since its opening, its colourful and creative cocktails are undoubtedly a factor. The menu also includes a dozen red wines and a few bottles of white and rosé. A more than adequate offer for a festive evening!
As for the decor, India Rosa is stunning and brilliantly in line with current trends. An exposed wooden beam, a welcoming pastel coloured sofa, a wicker chair, hanging greenery, and a photograph of an elephant offer a short and pleasant escapade in India without the change of scenery. Portret and Rubik Design joined forces to create a boho-chic decor for this new location. The decor also creates a landscape that is conducive to sharing aesthetically pleasing pictures. Many will be happy to find swing chairs, a small and pleasant addition. India Rosa's lively atmosphere is reflected in its decor, while the marriage of the two promises fun and good times.
At India Rosa, chef duo Inderjeet Singh Sandhu and Amit Lalman lead from the open kitchen, and orchestrate a classic Indian menu. The dishes are well executed while being served in generous portions designed for sharing with friends or lovers. Like any good Indian restaurant, the butter chicken is melt-in-your-mouth. We also like the lamb Madras, a classic that does not disappoint. The menu also includes a few Naan pizzas that recall the Indo-Italian fusion of Sandhu, one of the owners' other restaurants. The restaurant can accommodate up to 60 people, while in summer a terrace is established like an unexpected oasis on Mont Royal Avenue. Terraces, cocktails and Indian bites; that's what the experts recommend during the Montreal heat waves!
A new gourmet address on the Plateau Mont-Royal, India Rosa quenches thirst with a unique cocktail offer, in addition to charming with pleasant Indian food and a contemporary decor. It is one of the best Indian restaurants in town.
Written by Samuel Gauvreau Des Aulniers
Photography by India Rosa