Danny St Pierre: The hard-working and anything-but-boring chef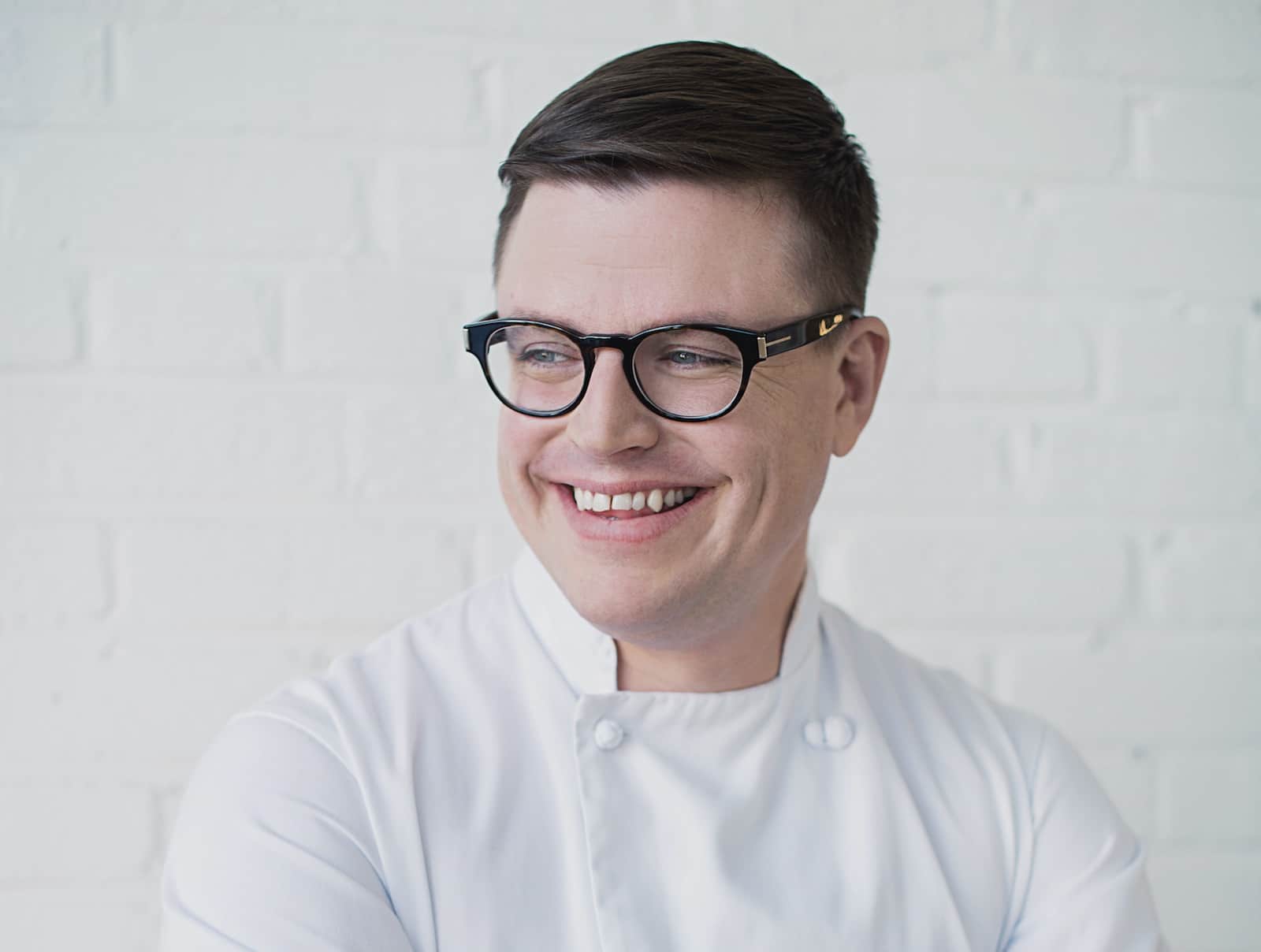 The restaurant industry is full of births, twists, turns, and disappearances, and chef Danny St Pierre is a shining example of this.
Between the excellent restaurant Derrière Les Fagots (now closed) where he had his beginnings, to his latest project, Accommodation Danny, he has opened, closed and relaunched many projects—each one more interesting than the last. We are thinking in particular of the beautiful Auguste on Wellington Street in Sherbrooke, or his Petite Maison on Parc Avenue in Montreal. Two addresses marked with his very distinctive touch where he prepared intelligent, delicious cuisine that brought joy to many.
In addition to his work in the kitchen and as a restaurateur, Danny is also a TV host. Danny does radio. Danny has children. Danny does so many things—quite well in fact—that trying to keep up with him is a job in and of itself.
Today, Danny St Pierre makes pizzas. And of course—since he always does things differently— they're not just any pizzas. His are "Detroit Style", as found in the city of big cars: hearty pizzas, bursting with flavour. At Accommodation Danny you can expect amazing, inventive creations. From onion soup pizza to blood sausage pizza, it's easy to recognize the adventurous spirit of the chef. From the very first bite, his talent for preparing delicious dishes is clear.
Since he knows that his delicious Detroit-style pizzas will make you thirsty, he offers a nice selection of wines from small producers; reds and whites that go perfectly with his current cuisine.
On his Facebook page—religiously followed by several thousand— the very friendly chef describes himself as: "Poutine inverter. Pizza interpreter. Mustard baseball lover. I like to play in the restaurant." That's kind of how we like this hyperactive, generous, honest, hard-working, and anything-but-boring chef.
Written by Sophie Monkman
Photography by Andréanne Gauthier