Cinquième vague: A winter pop-up led by an all-star team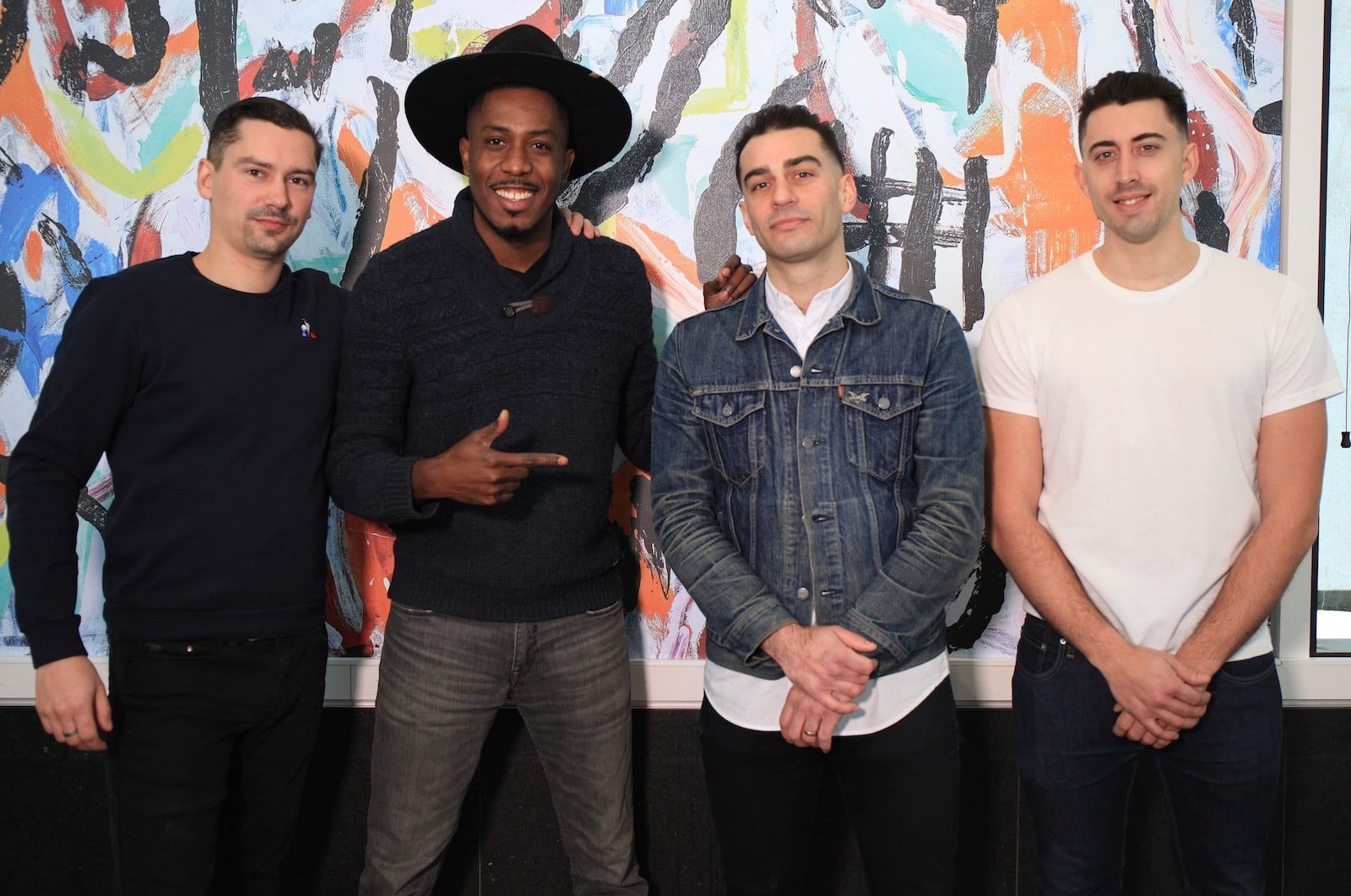 It's winter, it's cold, the dining rooms are closed again… we have to say, it's hard to keep morale up these days. And yet, restaurateurs are staying the course, not giving up, and always finding new ways to reinvent themselves, by bringing a little joy to others in the way they know best.
We have seen many beautiful collaborations between chefs throughout the pandemic; demonstrating not only creativity, but solidarity as well.
This is the case of Paul Toussaint, chef-owner of Kamúy restaurant and Massimo Piedimonte, former chef of Le Mousso, who will open his own restaurant, Cabaret d'Enfer this year. Together, they have created a delicious pop-up that will warm our hearts in the Quartier des Spectacles.
Ironically named "Fifth Wave", the pop-up features comfort food from the two chefs and hot drinks on the Kamúy terrace. Paul and Massimo are joined by sommeliers Xavier Richard-Paquet (Montreal Plaza, Kamúy, Le Serpent, San Gennaro) and Joris Gutierrez-Garcia (second best sommelier in Quebec 2020 with the mention of best nose in Quebec).
In their outdoor kitchen, "Cinquième vague" is preparing an impressive menu with explosive flavours. Inspired by the atmosphere of après-ski cabins, the amazing team has created a concept that is sure to inspire. This, in addition to their comforting cuisine, is a great reason to get out of your house (and these days, we need the encouragement).
A little preview of the menu:
HUNGRY
Codfish accras
Tortellini in brodo
Flatbread with house-made burrata
Jerk chicken
S'mores
THIRSTY
Wine list
Mulled wine
Frosted pineapple cocktail
"Ti-punch"
Spicy hot chocolate
Food will be served at picnic tables — on the heated terrace! — or packaged for take-out.
CINQUIÈME VAGUE
On the heated outdoor terrace of Kamúy restaurant
1485 Jeanne-Mance Street
only from January 20th to March 5th
Thursday – Friday: 4:00 pm to 10:00 pm
Saturday and Sunday: 12:00 pm to 10:00 pm
Instagram: 5evague.mtl
Written by Sophie Monkman