The Best Sandwiches in Montreal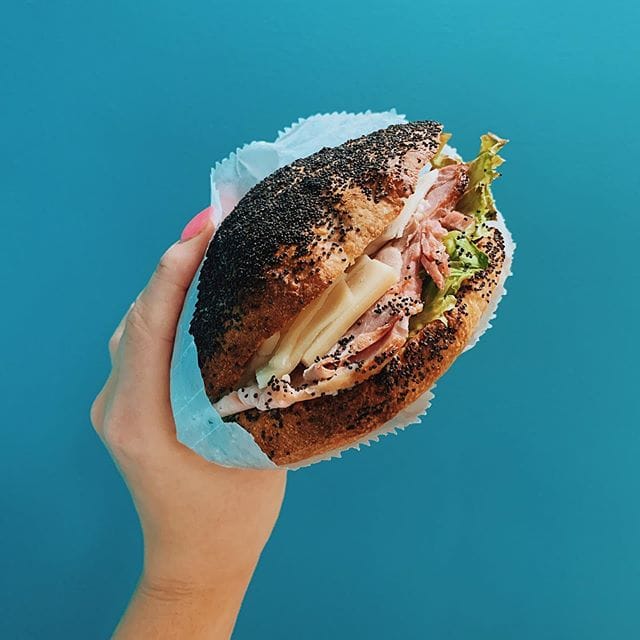 Montreal's best sandwiches! We've already talked to you about the best breakfast sandwiches, the ones we dream of starting our day with. We've already told you about the best chicken sandwiches, the ones that make an absolutely delicious lunch. We even told you about the best Bánh mì, the satisfying Vietnamese sandwiches.
Now, we've chosen to cast a wide net and include everything that can be recognized under this term. Any dish that consists of two slices of bread with toppings in between is included to create a list that will appeal to sandwich lovers of all kinds.
First, a little background. Legend has it that the sandwich made its debut in 1762 (although there are records of similar dishes from earlier times). It was a certain Sir John Montagu, fourth Earl of Sandwich in England, who, in a pub, not wanting to end his visibly exciting game of cards, asked for something quick and delicious. The kitchen staff prepared a dish with cold meats and cheese between two slices of bread so that he wouldn't have to interrupt his game. The truth is probably less zany, as many claim that the first sandwich was eaten in Sir John Montagu's office to save time. Note that British explorer James Cook named two archipelagos in honour of the Sandwich account: the Sandwich Islands (now Hawaii) and the South Sandwich Islands.
Now for our list of the best sandwiches Montreal has to offer!
See on map
7032 Rue Waverly Montréal H2S 3J2
351 Rue Saint-Paul Ouest Montréal H2Y 2A7
3895 Boulevard Saint-Laurent Montréal H2W 1X9
Rue De Bullion Montréal H2W 2E5
1142 Avenue Van Horne Montréal H2V 1J8
5687B Avenue du Parc Montréal H2V 4H2
2009 Avenue de la Salle Montréal H1V 2K6
15 Avenue Fairmount Est Montréal H2T 1C7
232 Rue de Castelnau East Montréal H2R 1P5
1207 Rue Shearer Montréal H3K 2J9
5090A Rue Notre-Dame Ouest Montréal H4C 1T1
2660 Rue Beaubien Est Montréal H1Y 1G7
4126 Rue Sainte-Catherine Westmount H3Z 1P4
6887 Boulevard Saint-Laurent Montréal H2S 3C9
6833 Boulevard Saint-Laurent Montréal H2S 3C8
161 Rue Saint-Viateur Ouest Montréal H2T 2L4
3136 Rue Masson Montréal H1Y 1X8
331 Avenue du Mont-Royal Est Montréal H2T 1P8
990 Rue Ottawa Montréal H3C 1S3
2524 Rue Beaubien Est Montréal H1Y 1G2
4690 Rue Notre-Dame Ouest Montréal H4C 1S6
1208 Avenue Van Horne Montréal H2V 1K3
2507 Rue Notre-Dame Ouest Montréal H3J 1N6
54 Rue Saint-Viateur Ouest Montréal H2T 2K8
51 Rue Sherbrooke Ouest Montréal H2X 1X2
34 Avenue Fairmount Ouest Montréal H2T 2M1
4621 Rue Notre-Dame Ouest Montréal H4C 1S5
4306 Boulevard Saint-Laurent Montréal H2W 1Z3
4306 Boulevard Saint-Laurent Montréal H2W 1Z3