Falafel Yoni: A charming summer counter at the Atwater Market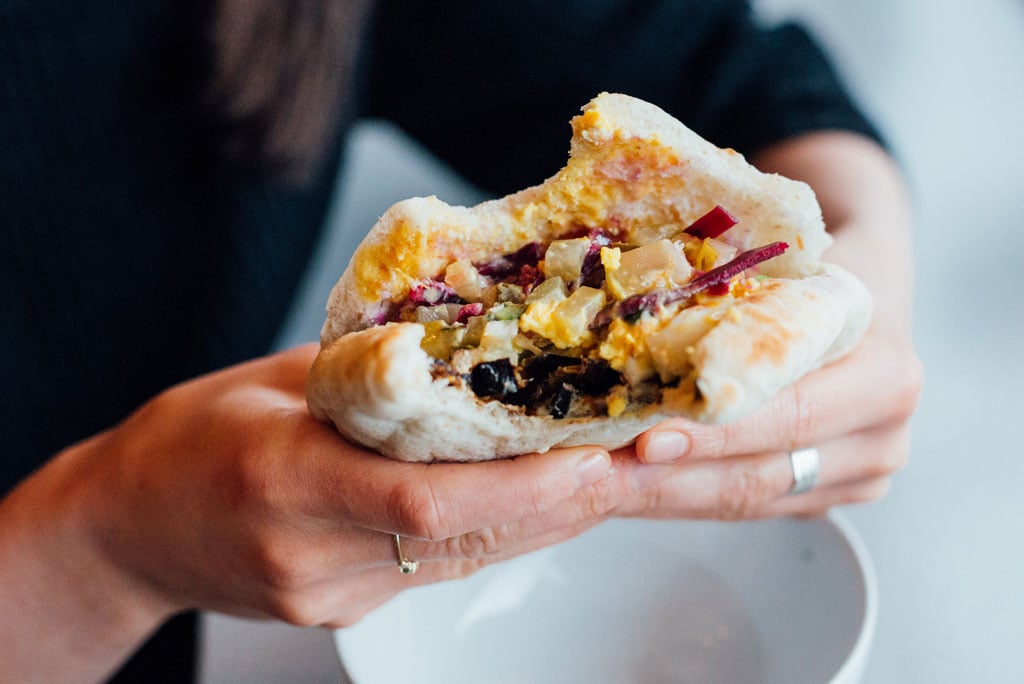 Falafel Yoni

Monday: 11:00 AM – 8:00 PM
Tuesday: 11:00 AM – 8:00 PM
Wednesday: 11:00 AM – 8:00 PM
Thursday: 11:00 AM – 9:00 PM
Friday: 11:00 AM – 9:00 PM
Saturday: 11:00 AM – 9:00 PM
Sunday: 11:00 AM – 8:00 PM

The Falafel Yoni family is getting bigger! Like the first two counter-restaurants that we love, there is now a Falafel Yoni counter at the Atwater Market. For the entire summer, you can enjoy their delicious falafels in the restaurant area of the market. Further, you'll also find all the emblematic products of the little address that we knew first in the Mile-End, then in Verdun: falafel, hummus, and sabich, not to mention their mint lemonade.
For those who are not familiar with the concept, Yoni Amir and Daniel Maislin's restaurant offers delicious falafels— among the best in Montreal, in our opinion! The menu is succinct, but effective. Their Israeli falafels are prepared fresh to order, and can be enjoyed in pitas, salads, or on a plate with hummus. The pita is topped with salad, pickled cabbage, a creamy sesame and yogourt sauce, and falafel, of course! Falafel Yoni also offers a very good sabich sandwich, which is an eggplant-based specialty typical of Israeli street food.
No wine list here! We quench our thirst with a natural soft drink or their signature mint lemonade, which is very refreshing in summer. For dessert, only one choice: chocolate balls with tahini, coated with sesame seeds or grated coconut.
If you've been to Falafel Yoni before, you will immediately recognize the iconic red counter at the market. Other familiarities here are the friendly staff, and the speed of service.
Perfectly located, the Falafel Yoni counter at the Atwater market is a great place to grab a delicious bite to eat on a budget right next to the Lachine Canal.
Please note that the counter is open in summer only!
Written by Raphaëlle Iannitello
Photography by Alison Slattery