The Best Smoked Meat in Montreal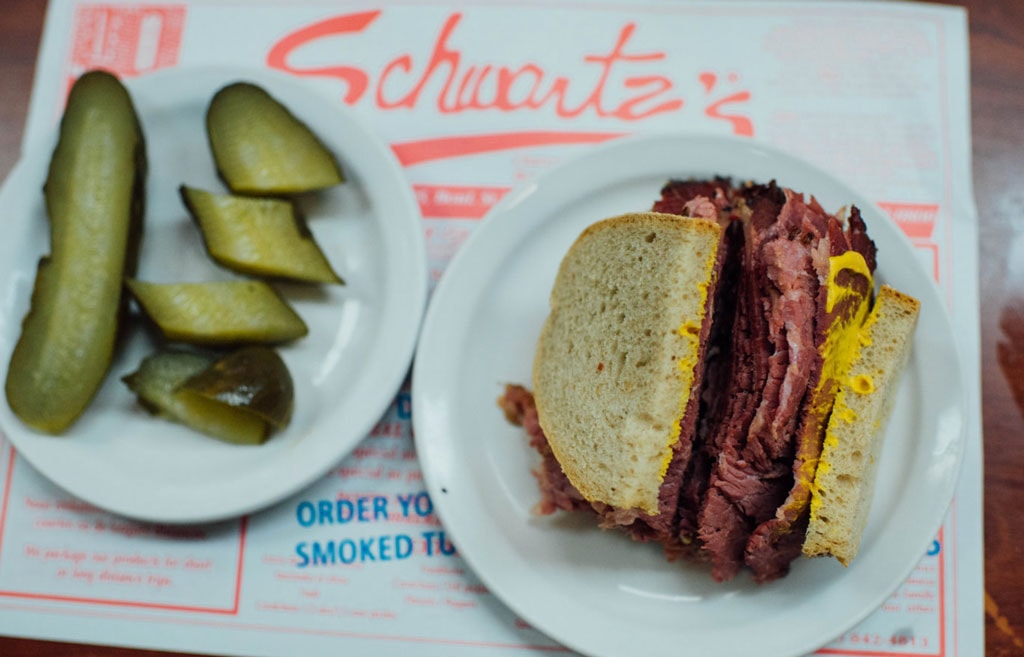 Cultural diversity is one of the characteristics that best represents the city of Montreal. Among the multiple waves of immigration that the metropolis has experienced, those of the Jewish community were very significant and began as early as the 18th century. One of the most important influxes was between 1901 and 1931, when the Jewish population of Quebec reached 60,000 immigrants. This wave of immigration gave birth to culturally rich communities that contributed significantly to the cultural, economic and gastronomic development of the city. Indeed, the many delicatessens that opened in the city gave birth to a specialty that is now a local signature: smoked meat. Along with poutine and bagels, smoked meat is without a doubt one of Montreal's most famous foods. It is world famous and is an undoubted tourist attraction in the city.
Like many gastronomic specialties, the exact origins of this typically Montreal dish are difficult to say. A study of Montreal's archives suggests that the roots of smoked meat may go back to 1908. The first smoked meat sandwiches would have been served in a deli located on St. Laurent Boulevard, near Ontario Street.
Like its origins, the exact recipe for Montreal's smoked meat remains a mystery; each deli has its own secret recipe for smoked meat! Seasoned with a blend of spices, marinated, smoked and then steamed, smoked meat is traditionally served in a rye bun with a touch of mustard, and often accompanied by pickles. Many Montreal establishments – including many of Montreal's oldest restaurants and institutions – claim to serve the best smoked meat sandwich in the city; you decide! Here's our list of the best places in Montreal to savour this local specialty.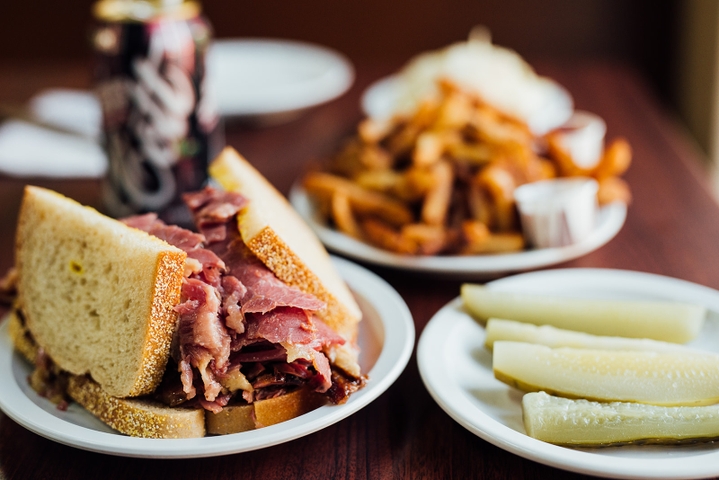 Since 1951, this family business has been an Outremont institution and has served generations of locals! Lester's Deli has also opened a second location in Dorval where you can find the same quality that is the signature of this Montreal deli. Their menu offers a wide variety of dishes, but we come here especially to taste their specialty: their excellent smoked meat. Accompanied by delicious home fries at affordable prices, we love to enjoy it among their crowd of regulars!
1057 Avenue Bernard
Montréal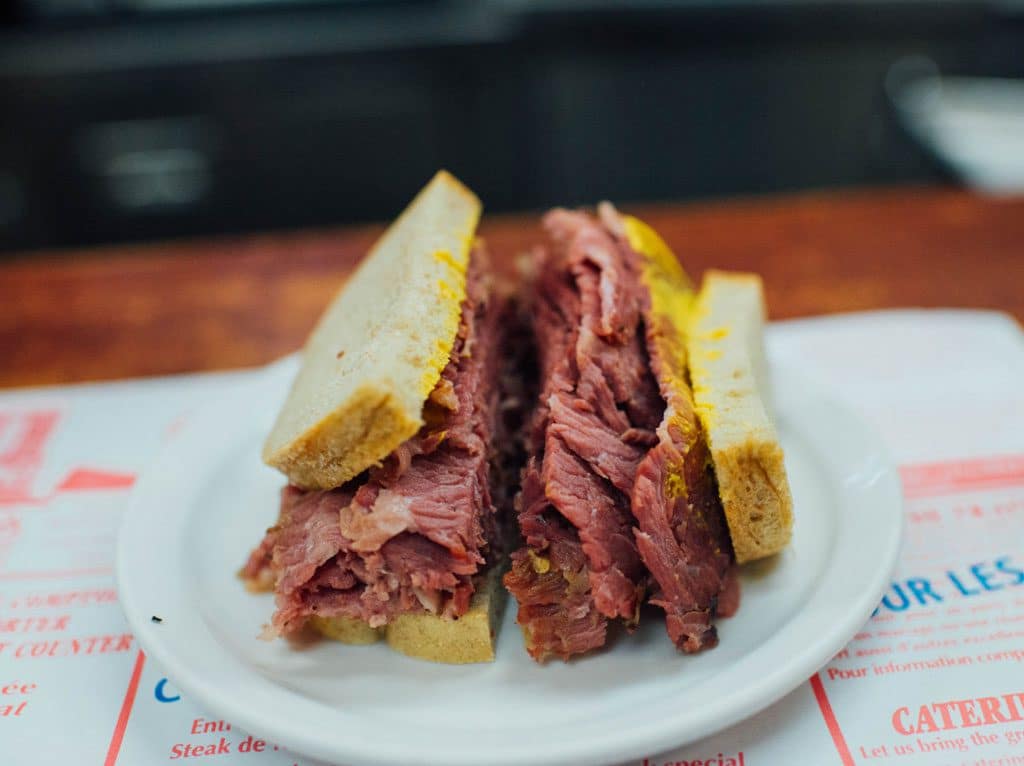 Schwartz's is a staple Montreal institution that has been offering some of the best smoked meat in town since 1928. Opened by Reuben Schwartz, a former Romanian immigrant, the establishment built its reputation around its excellent smoked meat prepared in a lengthy process lasting up to 12 days. We like the fact that the decor has not changed in 90 years; it takes us back to the 1920s of Montreal! Be warned, however, that the line up can be long.
3895 Boulevard Saint-Laurent
Montréal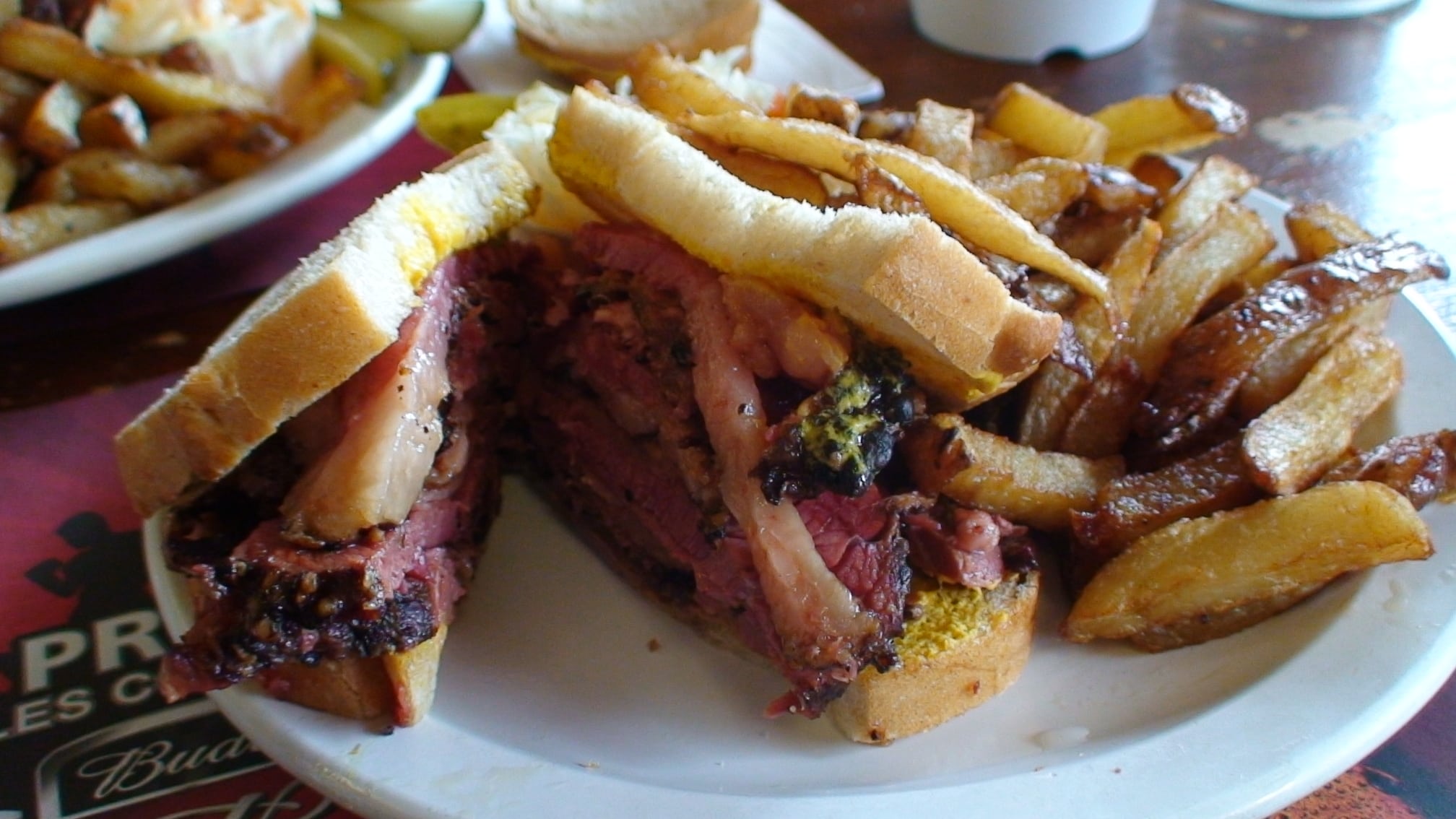 Smoke Meat Pete
Smoke Meat Pete is slightly outside of Montreal, but their smoked meat is certainly worth a visit! A real staple in the municipality of Vaudreuil-Soulanges, this establishment has built its reputation around its excellent dishes where meat is the star, and their smoked meat attests to this! The atmosphere is very warm, and the decor is rustic and unique. Smoke Meat Pete's also hosts nightly blues events; a festive atmosphere is guaranteed!
283 1er Rue
L'Île-Perrot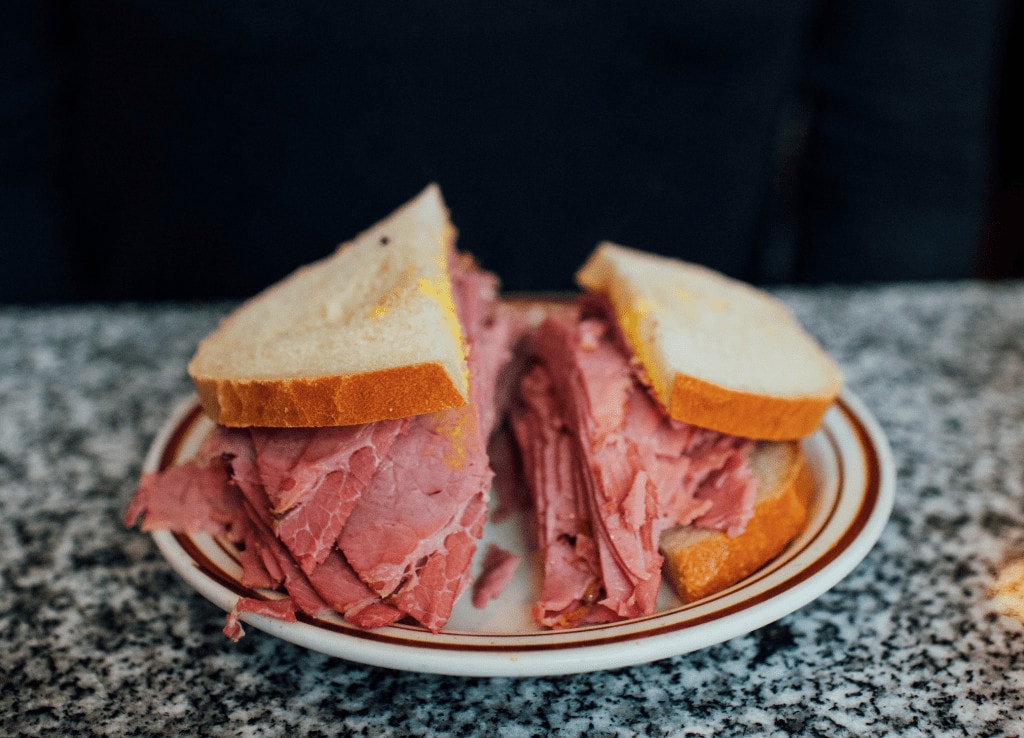 Open since 1946, the Snowdon Deli is a Montreal institution. This restaurant has been passed down from one generation to the next by the Polish Fisherman family. The atmosphere of the restaurant is friendly, jovial and comforting. In a typical 70's deli decor, one savours traditional Polish recipes and, above all, an excellent smoked meat sandwich, which is the signature dish of the house.
5265 Boulevard Décarie
Montréal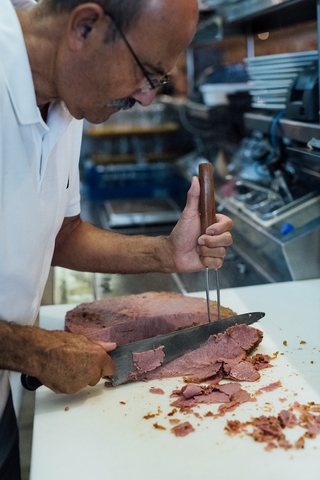 Solidement implanté sur la Plaza Saint-Hubert depuis 1954, Le Roi du Smoked Meat est une institution de la métropole.
6705 Rue Saint-Hubert
Montréal
See on map
1057 Avenue Bernard Montréal H2V 1V1
3895 Boulevard Saint-Laurent Montréal H2W 1X9
283 1er Rue L'Île-Perrot J7V 5A1
5265 Boulevard Décarie Montréal H3W 3C2
6705 Rue Saint-Hubert Montréal H2S 2M7