Café Gentile Westmount: A sophisticated tribute to the past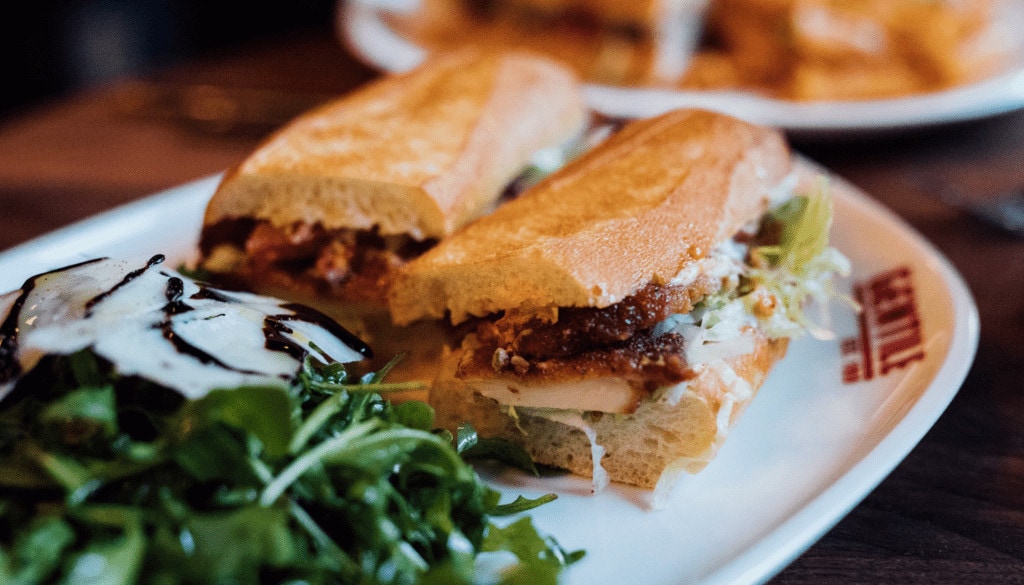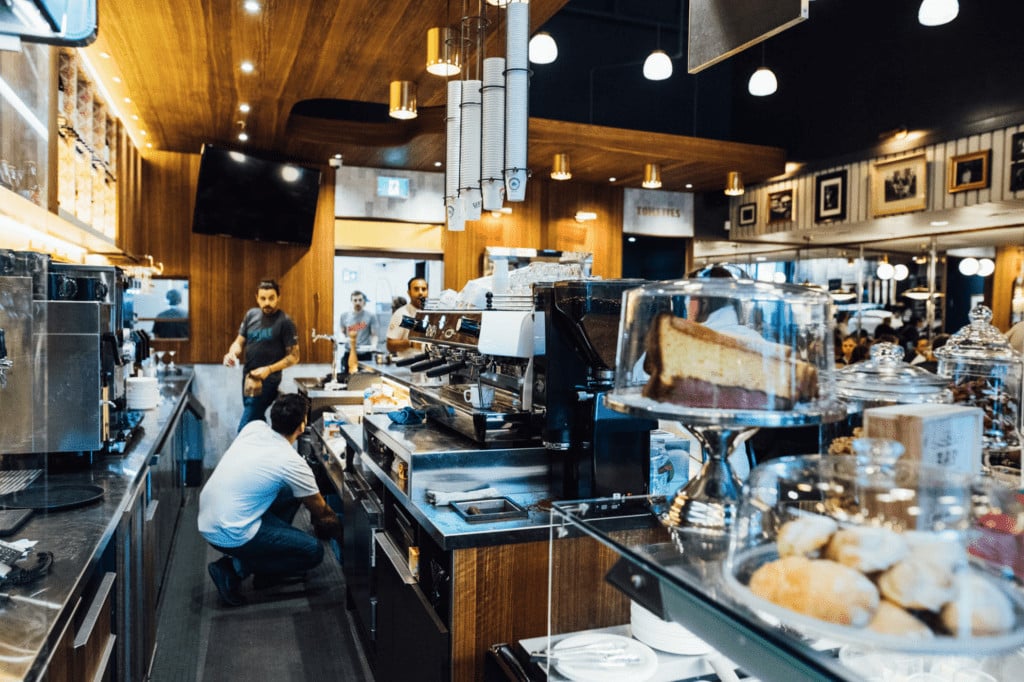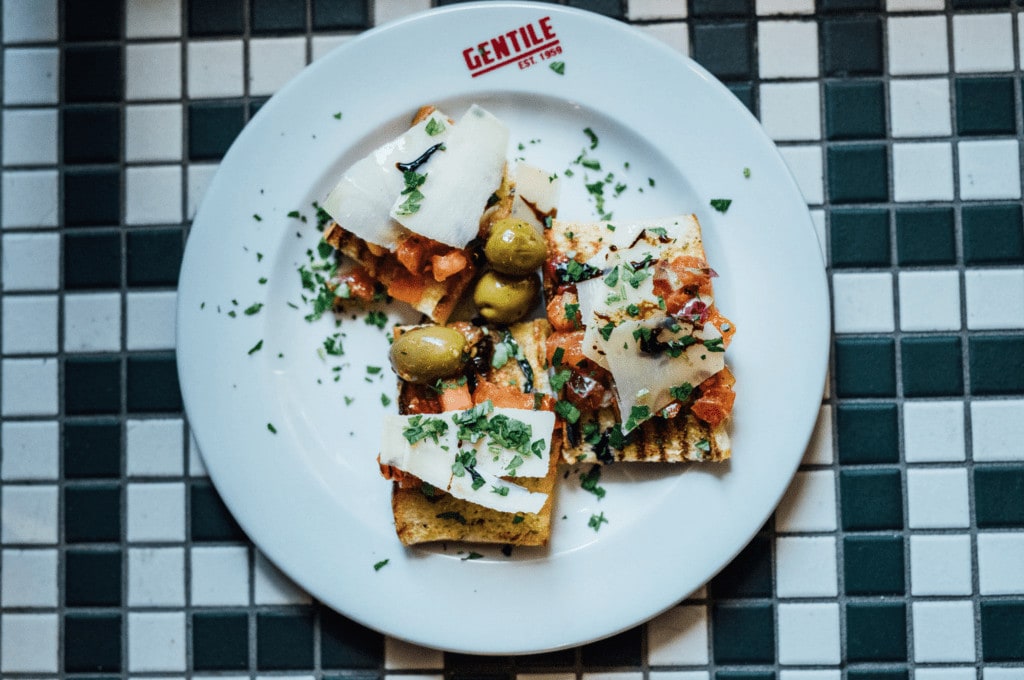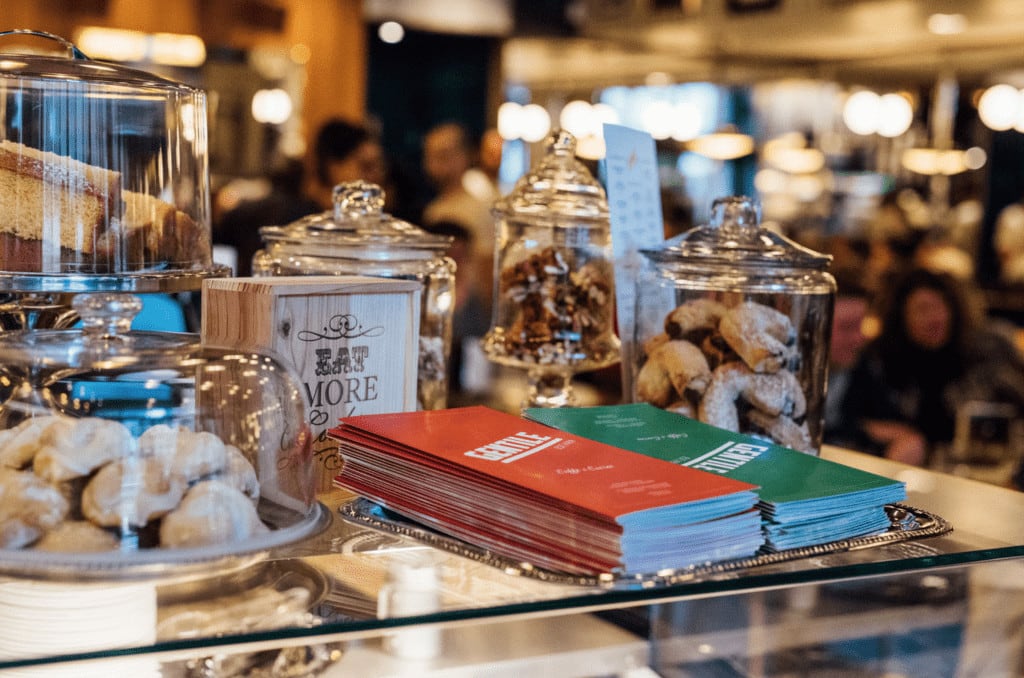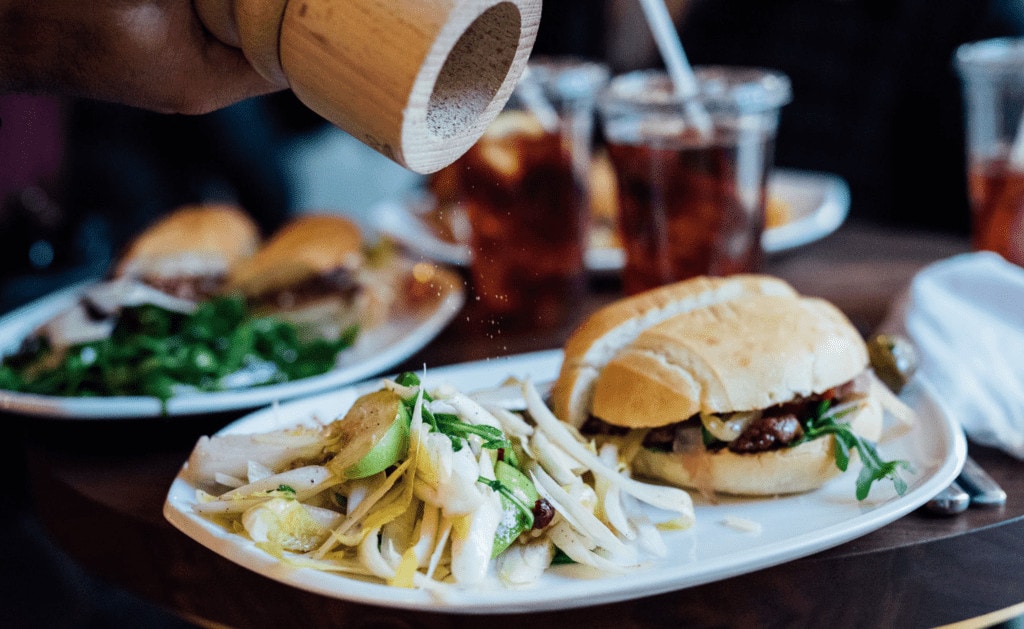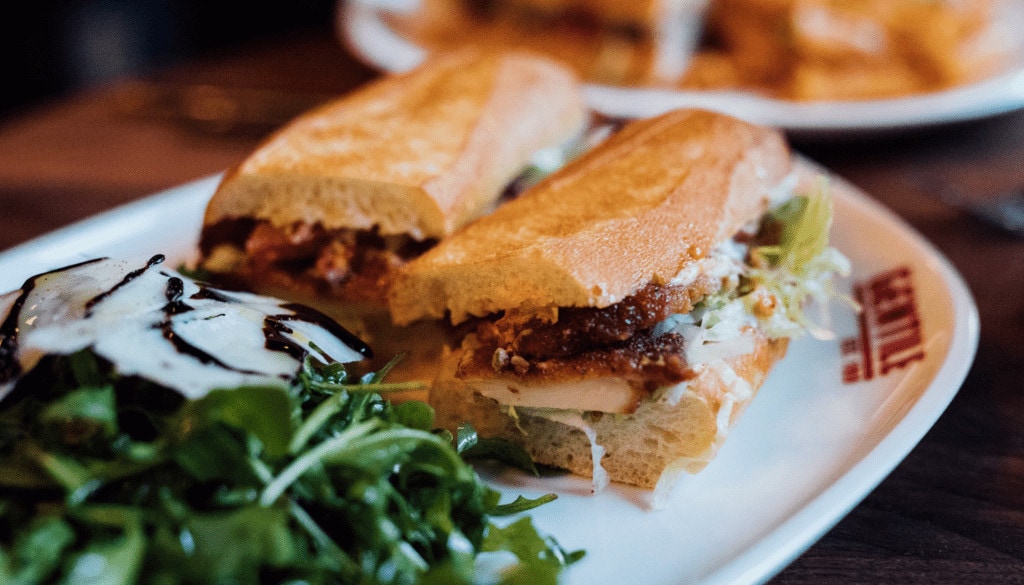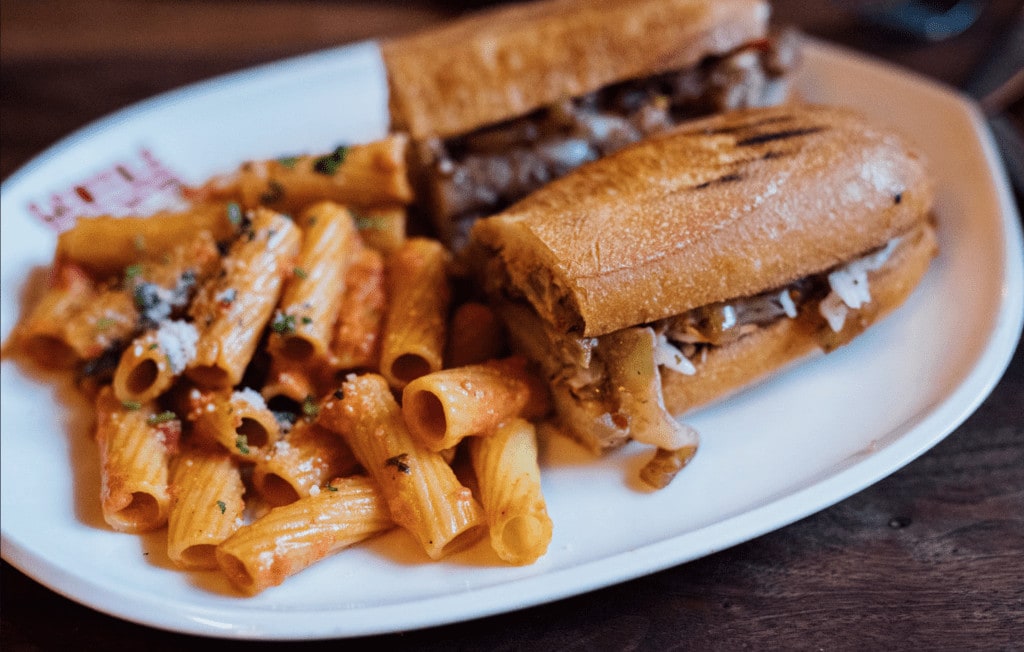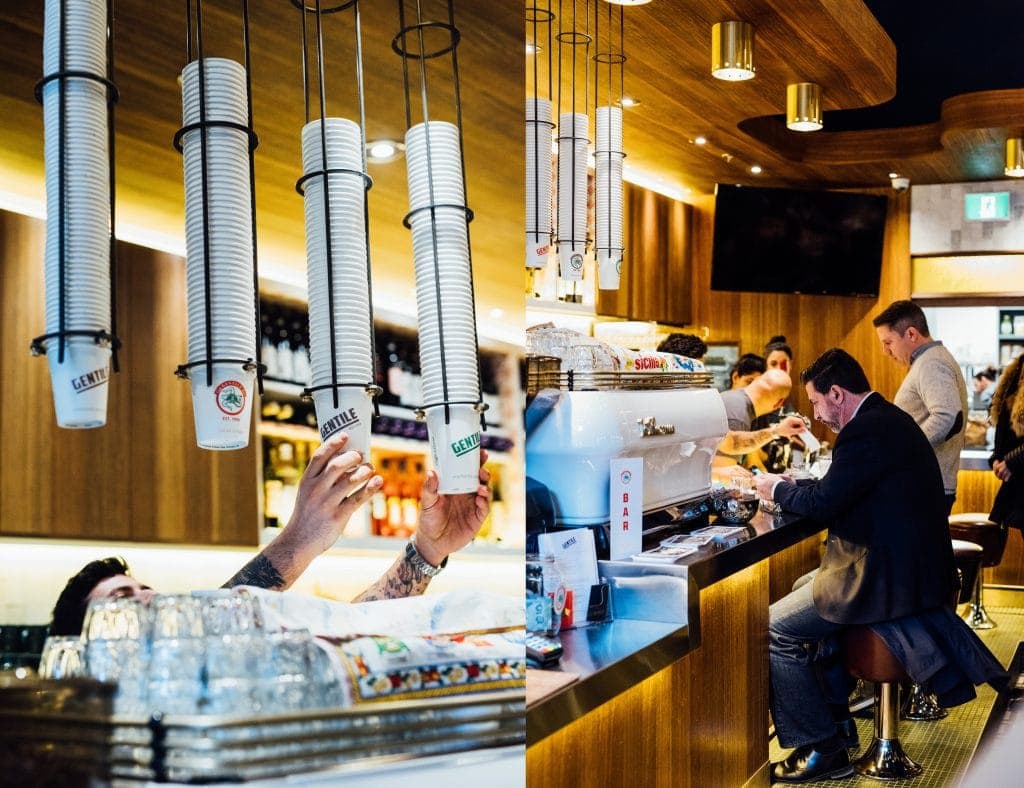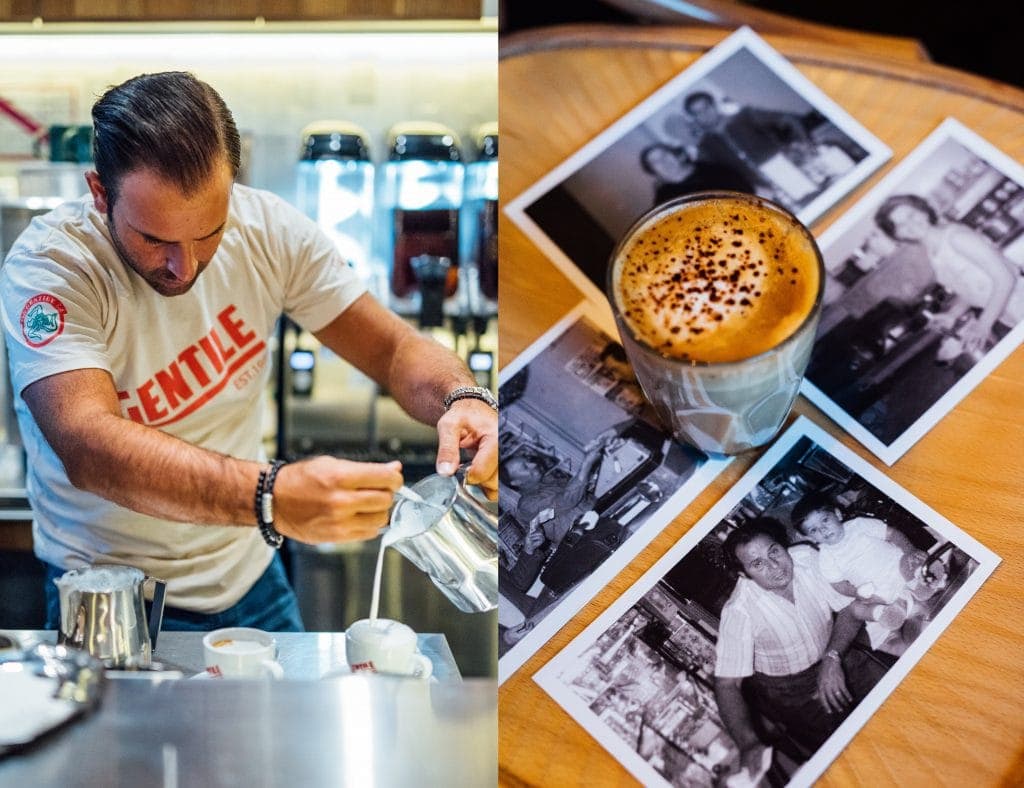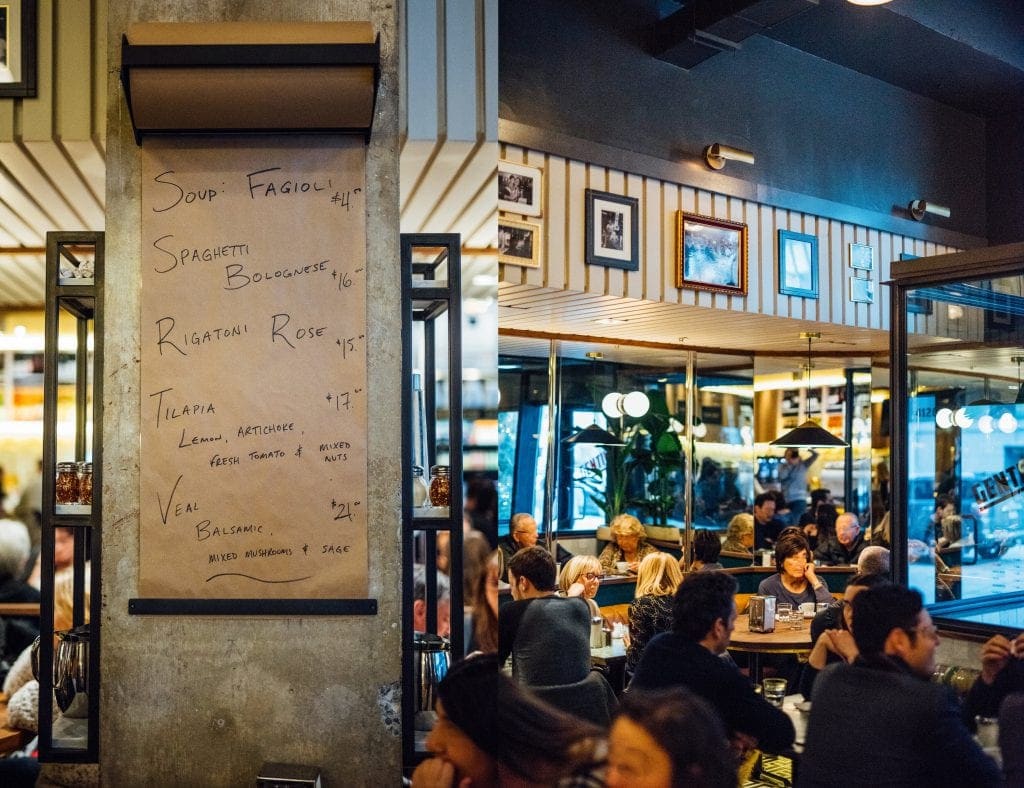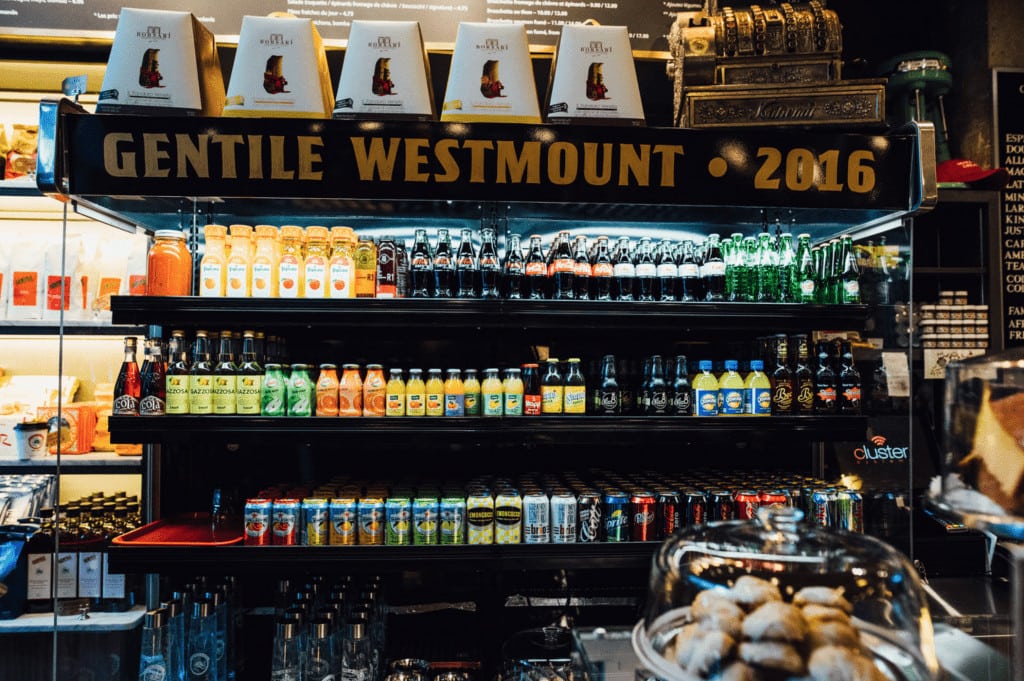 Café Gentile

Monday: 8:00 AM – 3:00 PM
Tuesday: 8:00 AM – 4:00 PM, 5:00 – 10:00 PM
Wednesday: 8:00 AM – 4:00 PM, 5:00 – 10:00 PM
Thursday: 8:00 AM – 4:00 PM, 5:00 – 10:00 PM
Friday: 8:00 AM – 4:00 PM, 5:00 – 11:00 PM
Saturday: 9:00 AM – 4:00 PM, 5:00 – 11:00 PM
Sunday: 10:00 AM – 3:30 PM


Owner(s) Anthony Gentile Jr, Paolo Gentile, Anna Maria Gentile
Opened 2016

Accepts mastercard, visa, cash, debit
60 Seats
Offers catering
Accepts groups
Is accessible
Café Gentile opened its doors on June 1, 1959 on Parc Avenue. Since then, the institution has made a golden place for itself in the list of best Italian cafés in Montreal. In November 2016, Anthony Gentile Junior finally convinced his father to open a new Gentile café in Westmount. The result is great: Cafe Gentile Westmount feels like it's been around forever and now offers a beautiful decor to savour the house classics.
"I wanted to bring Café Gentile to a wider audience. I think our brand, our product is where it needs to be and I felt that a good Italian café was missing in Westmount," says Anthony. The Café Gentile Westmount was brilliantly conceived by the Gentile children – Anthony Gentile Jr., Paolo Gentile and Anna Maria Gentile – who own it. The space of a little more than 50 seats is filled from opening to closing – we are certain that the 22 seats to come on the terrace will be just as busy.
It must be said that the café Gentile in Westmount is splendid. The decor, designed by Zébulon Perron, is chic, modern and classic. "Zébulon told me that the hardest thing would not be to make a beautiful café, but to make a place that looks like it has always been there." In sum, they were very successful. The look of classic Italian cafés and the essence of the original Gentile café are perfectly tied in with modern Italian. There are white and green tiles, reminiscent of the Gentile café logo, large mirrors, marble tables and a long bar – there's even Anthony's grandmother's armchair, that's been laminated to protect it.
And so, one comes here to admire the decor, enjoy the vibrant atmosphere, but also to savour the original Gentile menu and taste the new additions. "The breakfast and lunch menu has been the same for 15-20 years; it was thought up by my brother (Paolo Gentile), my mother and I." Among the classics is the authentic sandwich of breaded chicken, lettuce, tomato and bomba. This one is usually enjoyed with an arugula salad and the house's famous iced tea (made with a homemade granita and lemon). Other favourites include the Italian sausage, lettuce, eggplant, caramelized onion, bomba and mayonnaise sandwich, as well as the delicious Caesar salad! Westmount's Café Gentile is indeed a great Italian café, but from 5pm onwards, the establishment becomes a "real" restaurant where you can savour delectable classic southern Italian dishes – all recipes from Anthony's mom. Evening classics include homemade gnocchi, meatballs with ricotta, and eggplant Parmesan. For sweet tooths, there are several delicious Italian desserts, including one of the best cannolis and tiramisu in town. The prices at Westmount's Café Gentile are reasonable for the portions and the quality of the ingredients, but it's easy to get carried away and quickly rack up your bill!
As for the wine list, Anthony's friend, Andreas Vecchio, made the list. For the cocktails, Anthony's cousin Daniele Battaglia is in charge of the recipes – there are six cocktails and a cocktail of the week. And of course, they serve great coffee here – house-roasted Gentile blend – prepared in a Marzocco machine.
"I like that the café doesn't feel like it's only a few weeks old; it feels like it's been around forever. I like that it feels comfortable, alive. I also like that the classic menu is there, but you can also have fun with my mom's recipes in the evening. People really seem to appreciate it." We already loved the original Café Gentile, and now we really love Westmount's Café Gentile. This one pays homage to the past by bringing a breath of fresh air to it. Long live Gentile.
Written by Élise Tastet
Photography by Alison Slattery