Falafel Yoni Verdun: The Mile End falafel joint takes on Verdun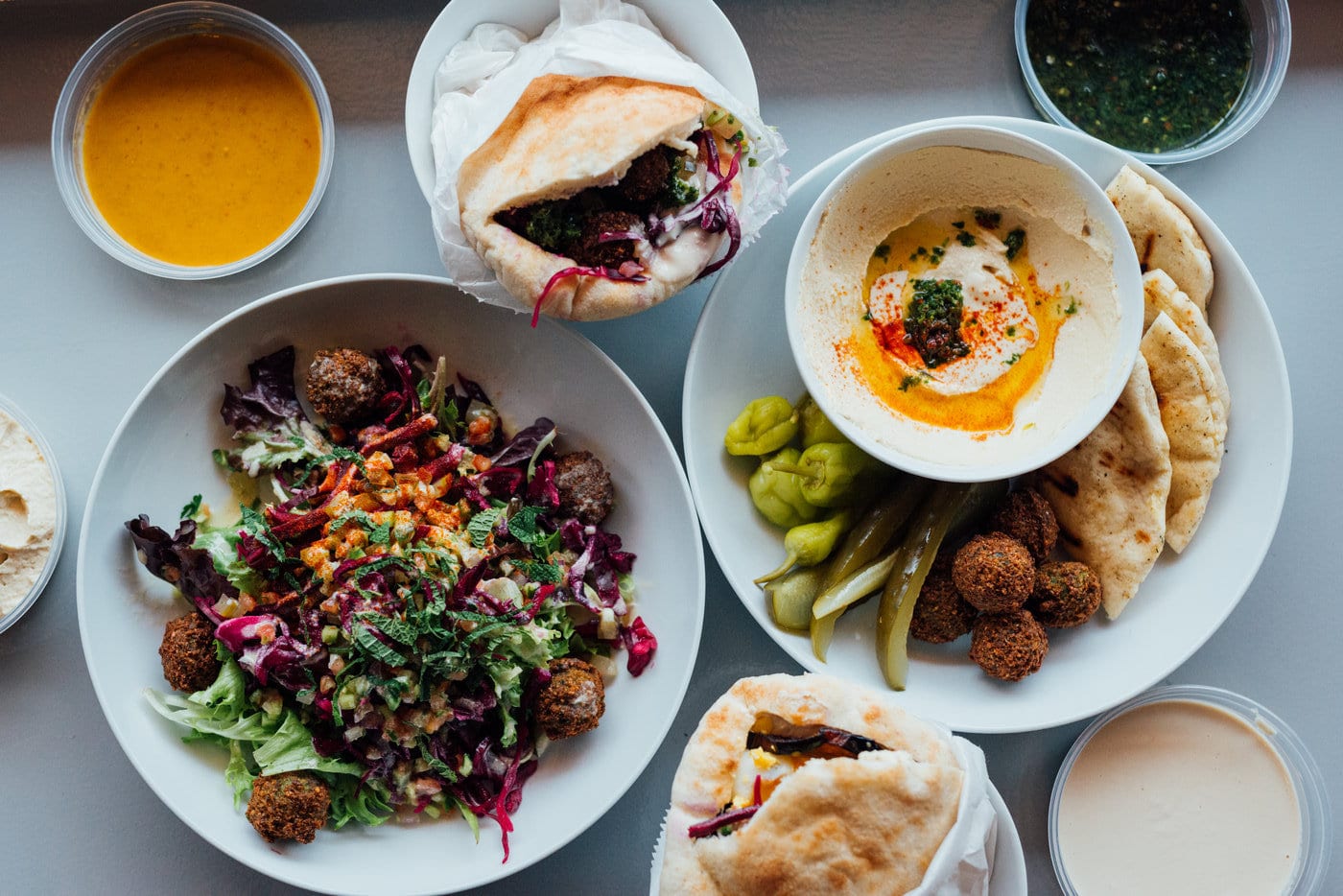 Falafel Yoni

Monday: 11:00 AM – 8:00 PM
Tuesday: 11:00 AM – 8:00 PM
Wednesday: 11:00 AM – 8:00 PM
Thursday: 11:00 AM – 9:00 PM
Friday: 11:00 AM – 9:00 PM
Saturday: 11:00 AM – 9:00 PM
Sunday: 11:00 AM – 8:00 PM

Falafel Yoni has arrived in Verdun! Given the success of their first Mile End location—which has a reputation for serving some of the best falafel in town—it was only a matter of time before the project expanded. The neighbourhood of Verdun is home to Falafel Yoni's second location, which is set to open on June 11.
Falafel Yoni Verdun is just like the first location, with the same partners behind the project – Yoni Amir and Daniel Maislin. As for the menu, why change a winning formula? The menu is the same as in the Mile-End; you will find the same sandwiches and salads, featuring the delicious falafels of the house. The decor of the space, located on Wellington Street, seats about ten customers (like the one on St-Viateur Street), and is the work of David Dworkind of the firm Ménard Dworkind.
Why did you choose Verdun to open a second branch? "We saw ourselves opening here because the demographics of the neighbourhood are similar to the Mile End. It's a residential neighbourhood with a few more commercial main streets. People here are conscious of what they eat and like to have interesting options when they are looking for a meal. For us, Wellington Street is an ideal location to reach more people," explains Yoni.
This new location will serve as a central kitchen to supply their other branches in the Mile End, and at their kiosk at the Atwater Market! For the summer, you will be able to enjoy their delicious falafels on the banks of the Lachine Canal. "It's a continuation of what we've been doing; we're excited to be able to offer freshness to people in a new neighbourhood."
We wish Yoni and Daniel all the best with this new project!
Written by Marc-Antoine Ranger
Photography by Alison Slattery