Falafel Yoni: Excellent new falafel counter in the Mile-End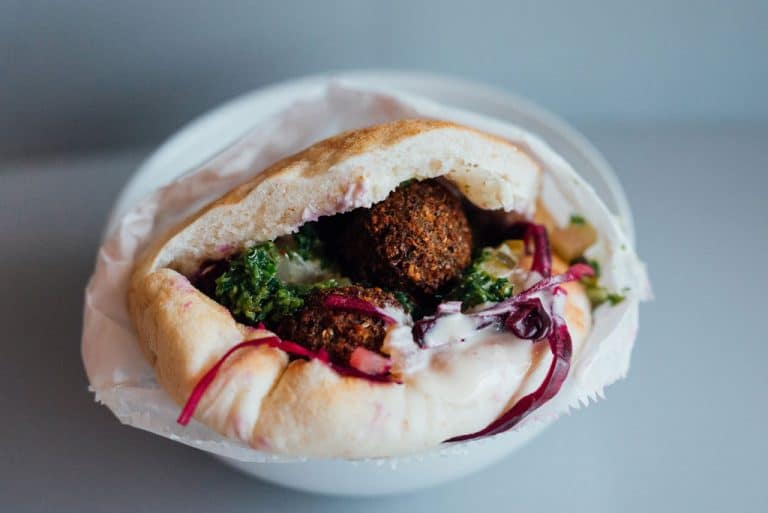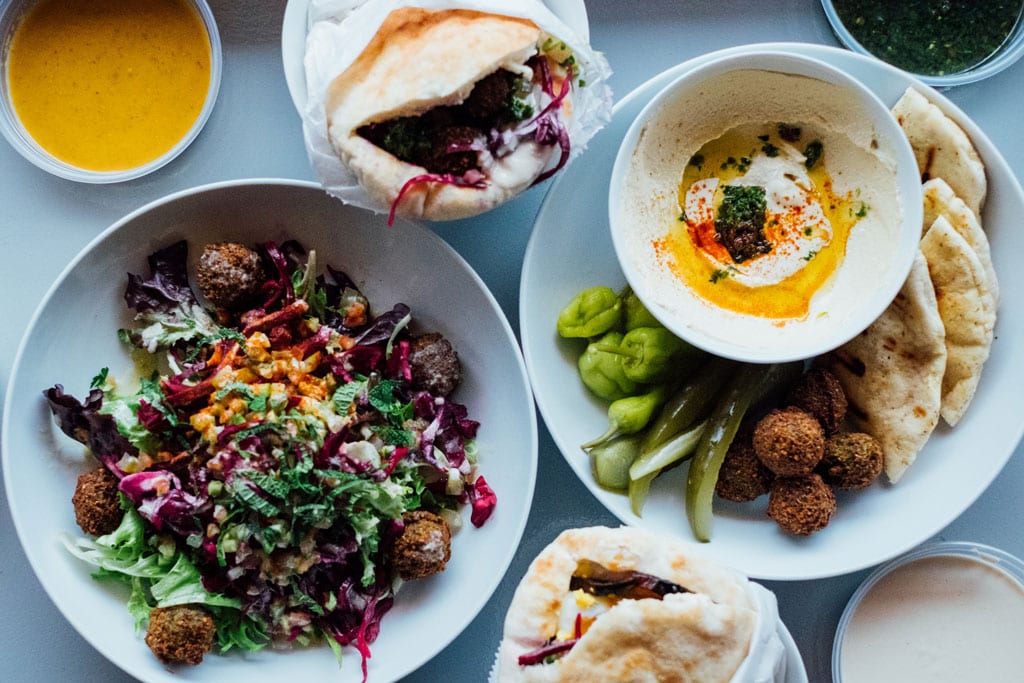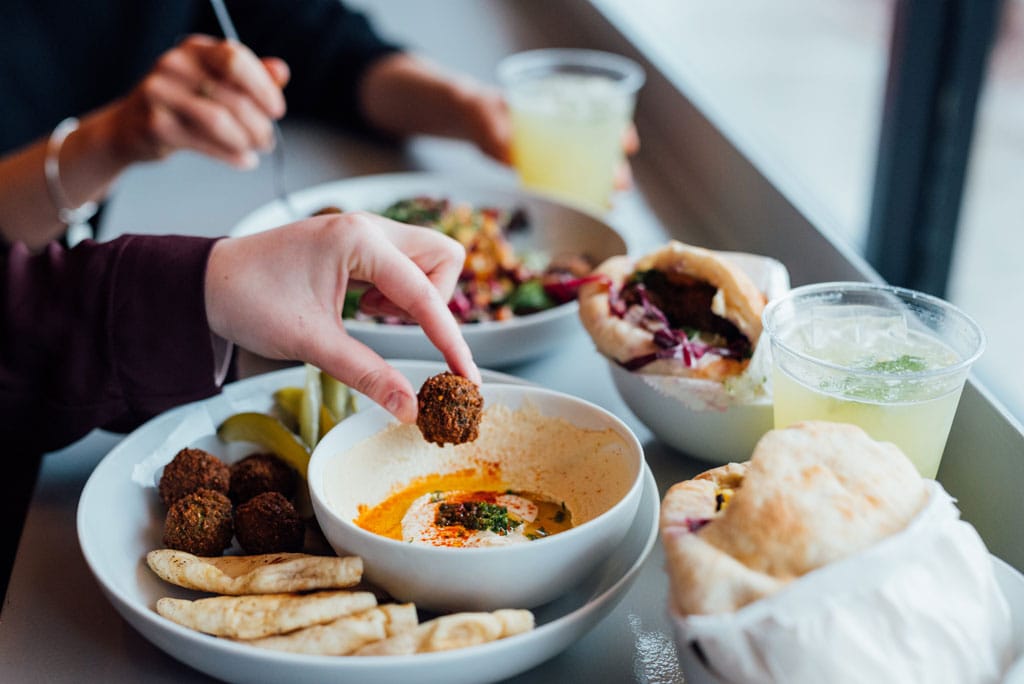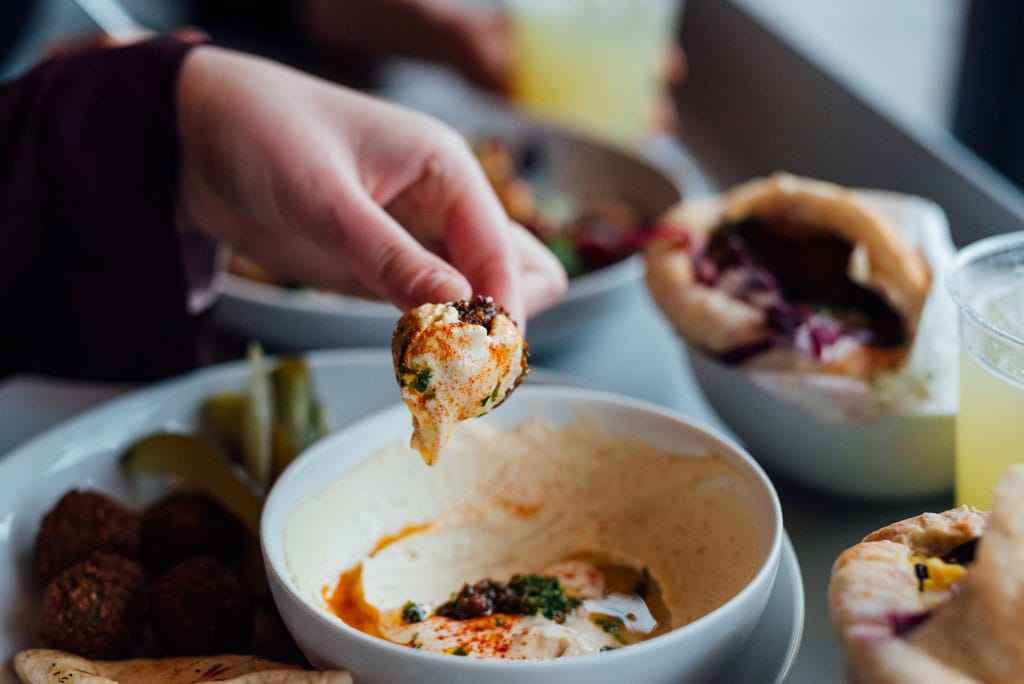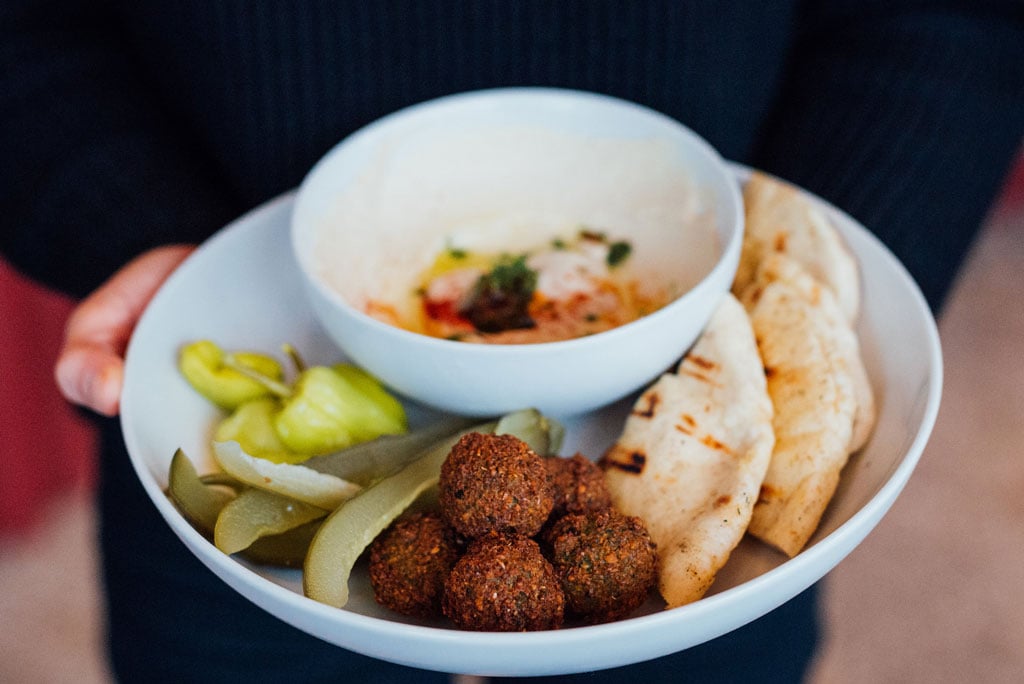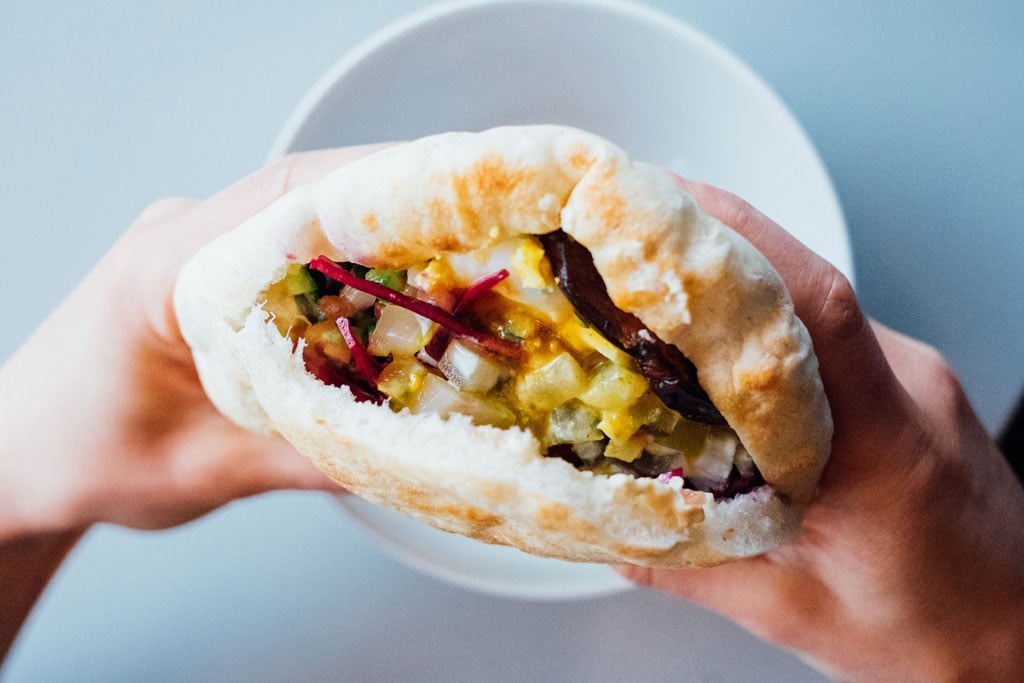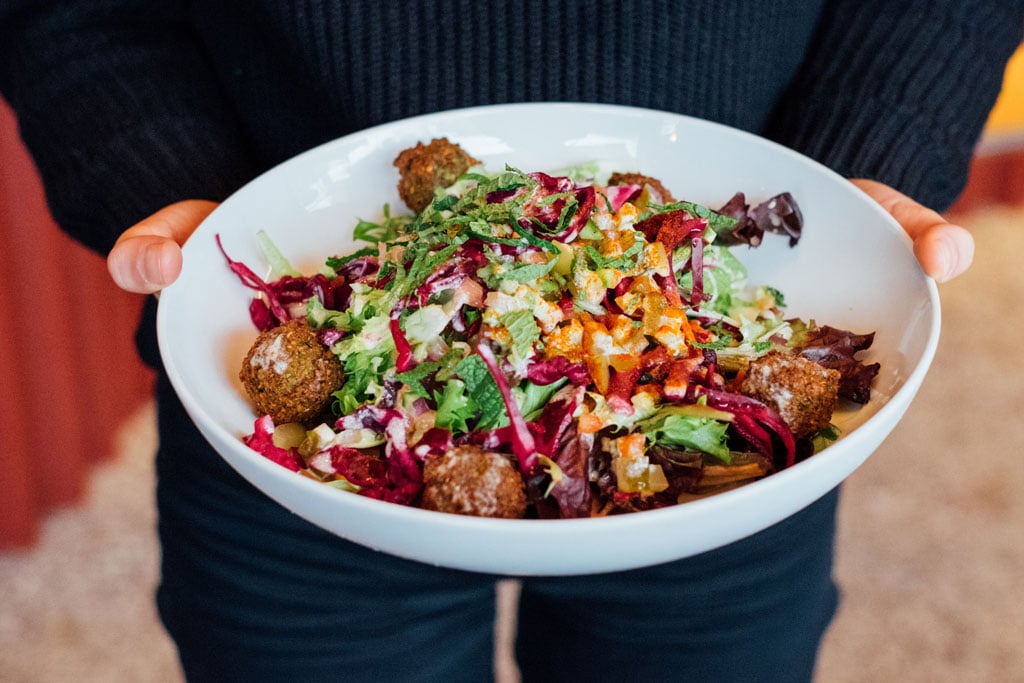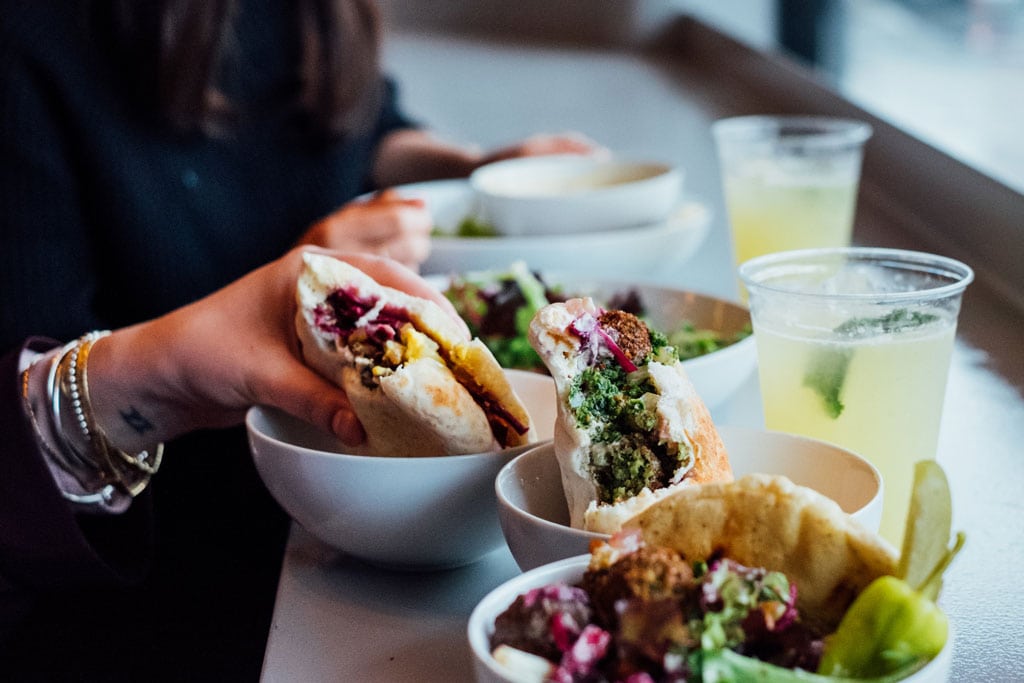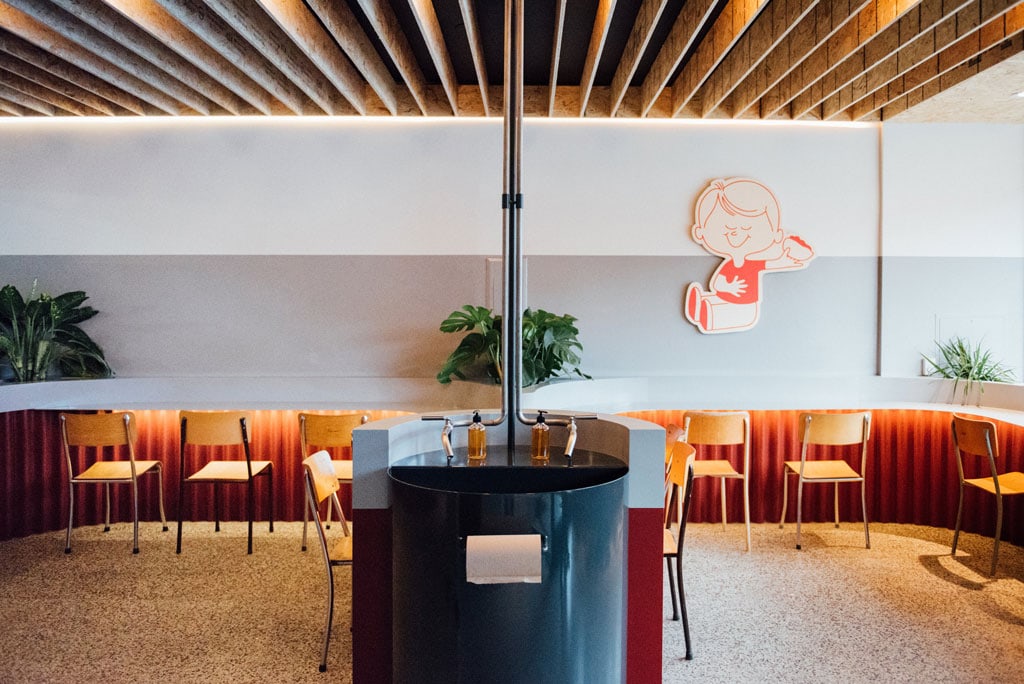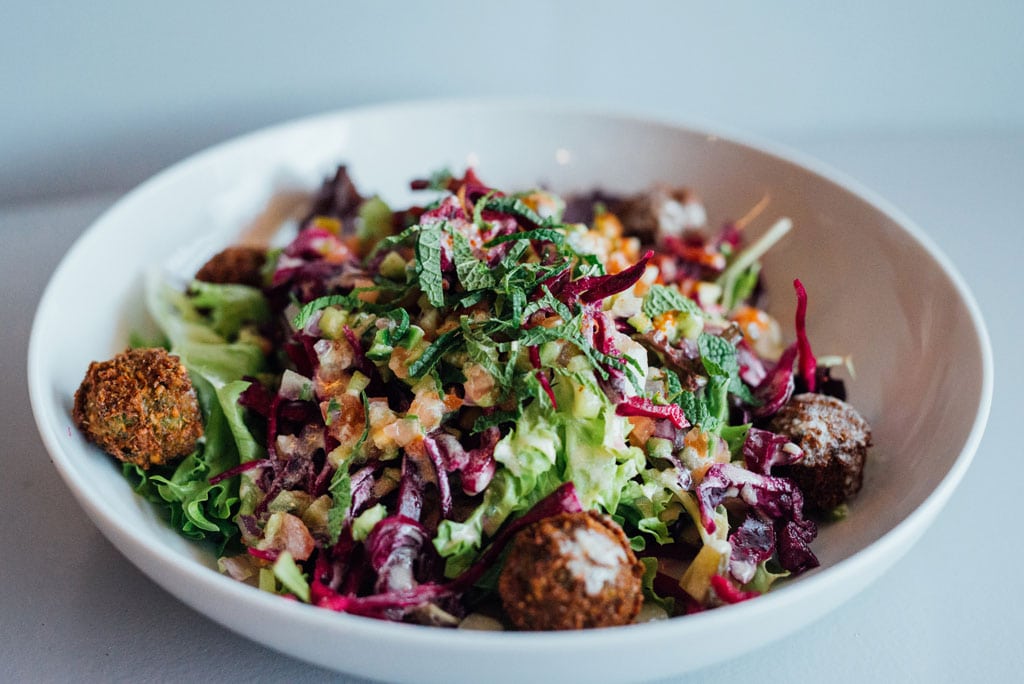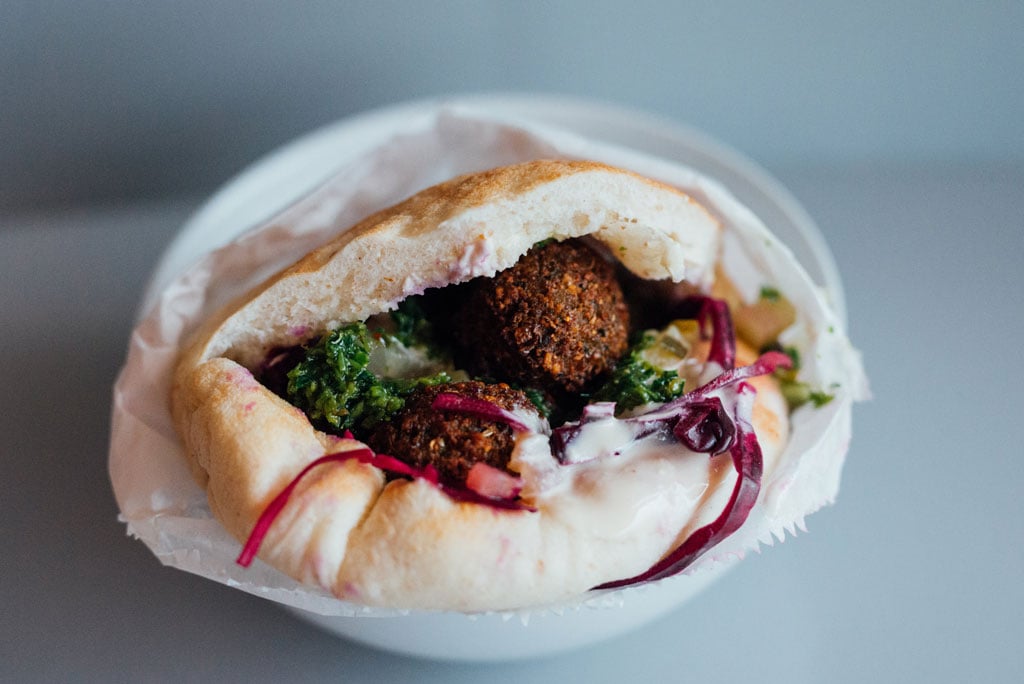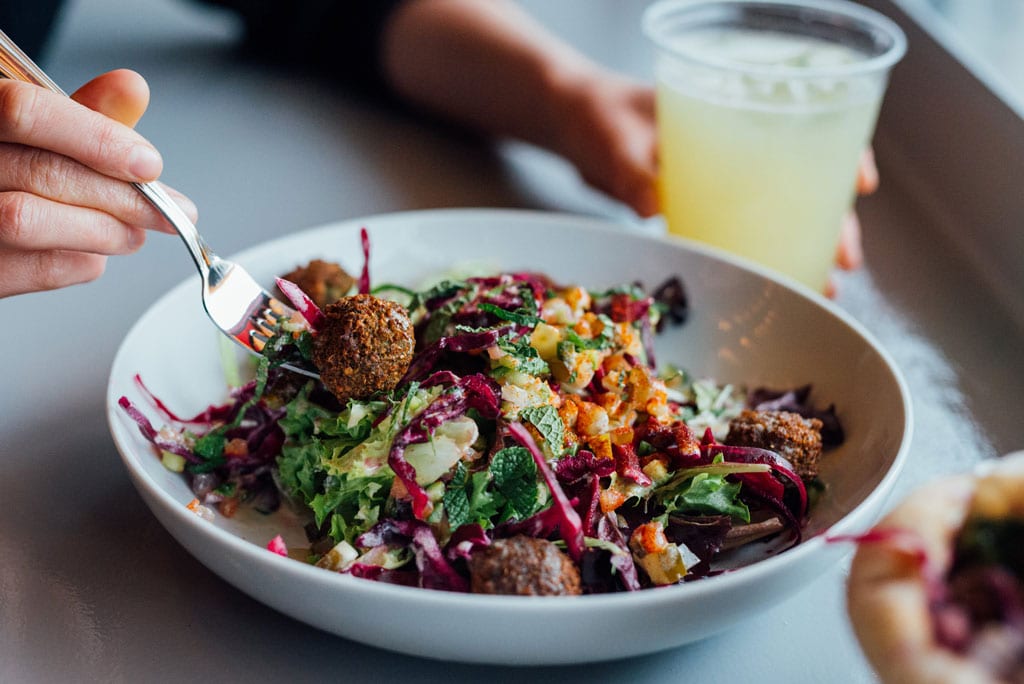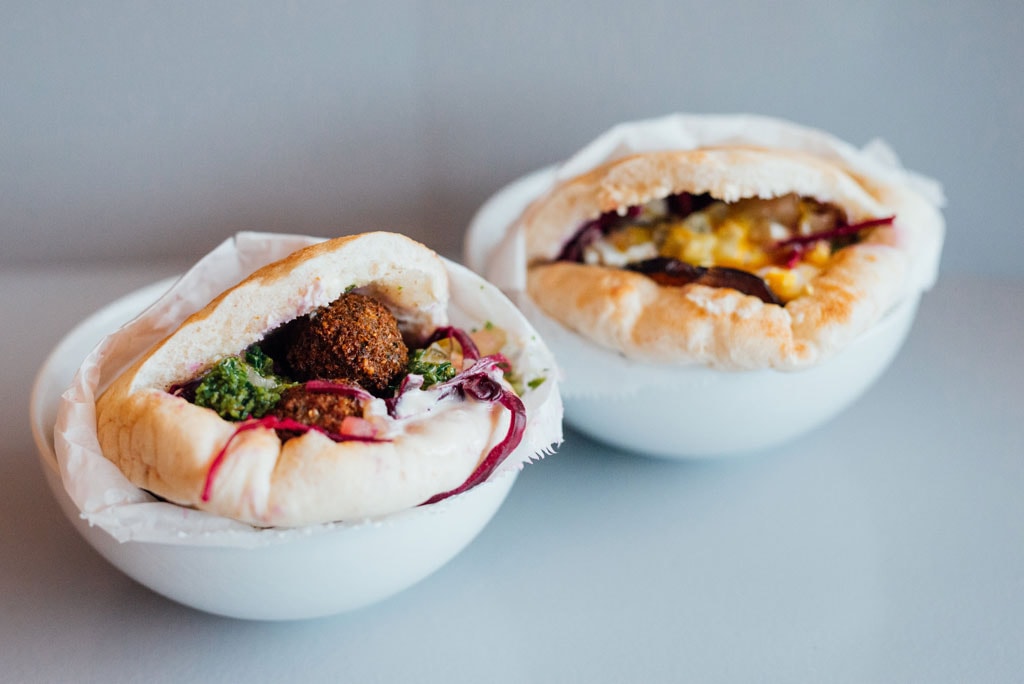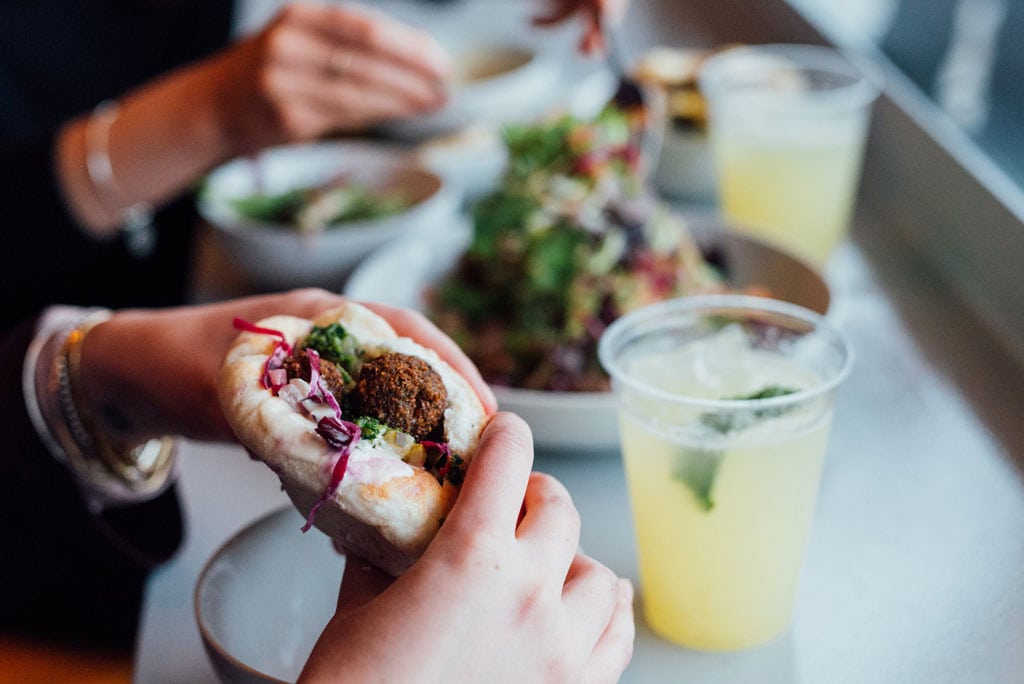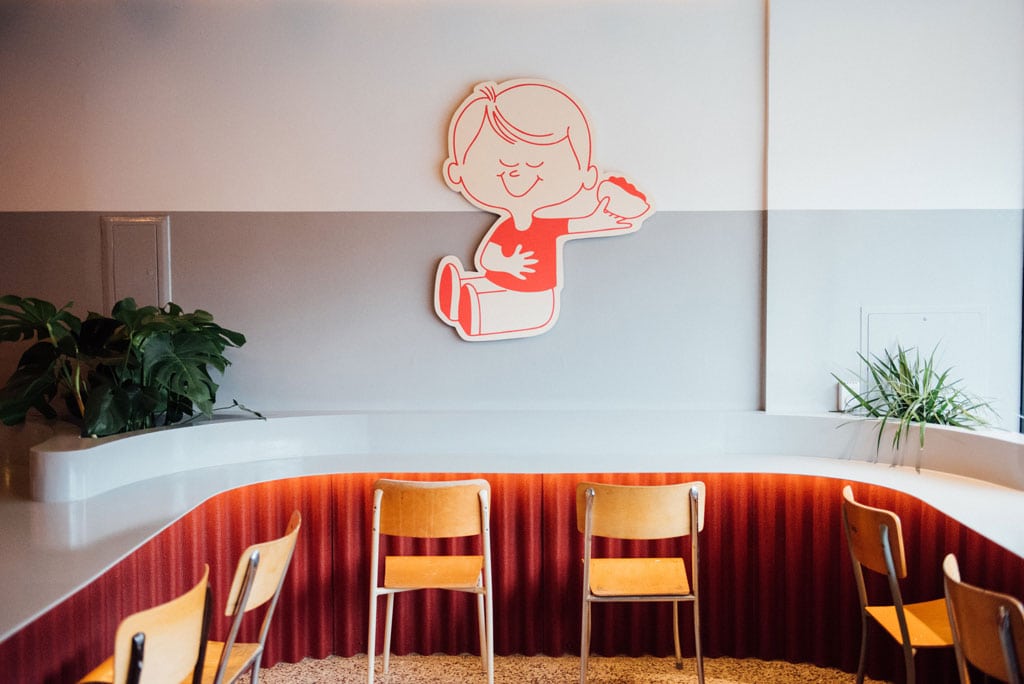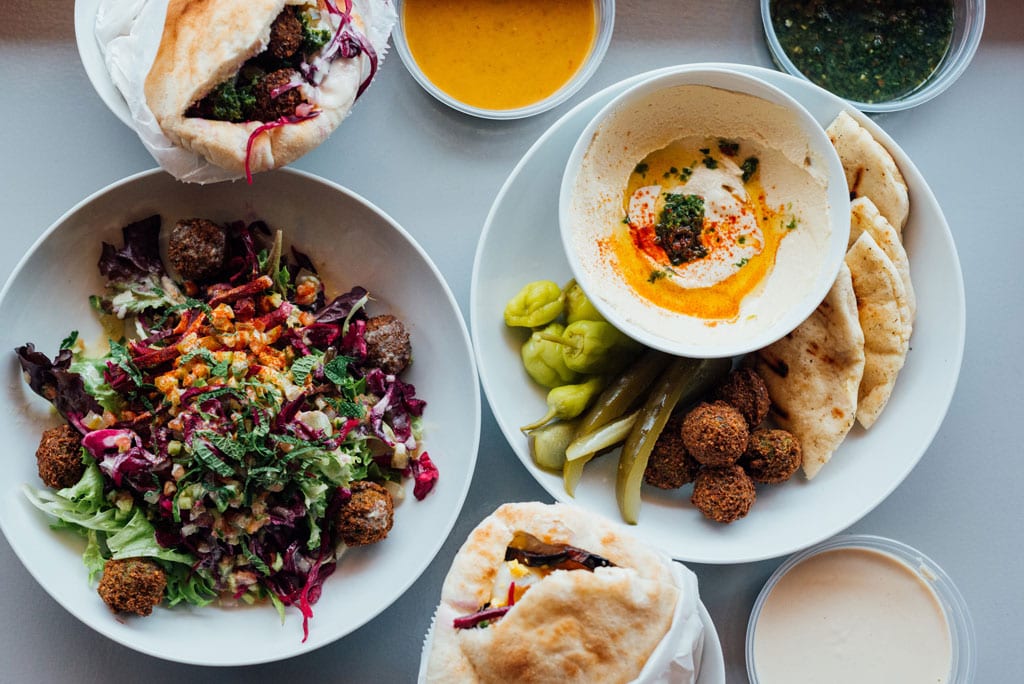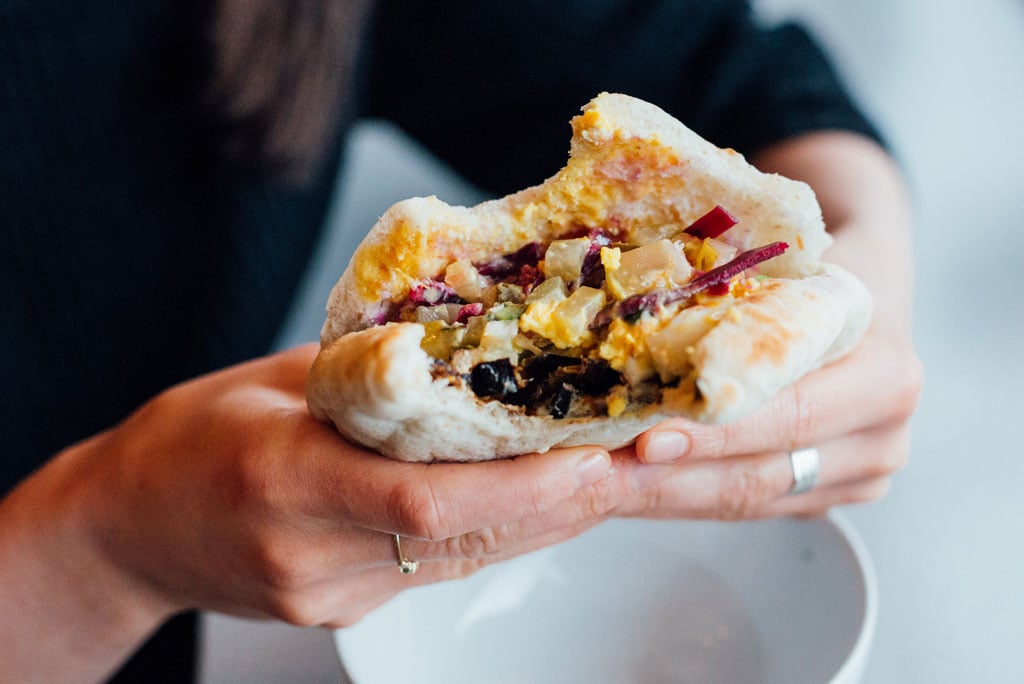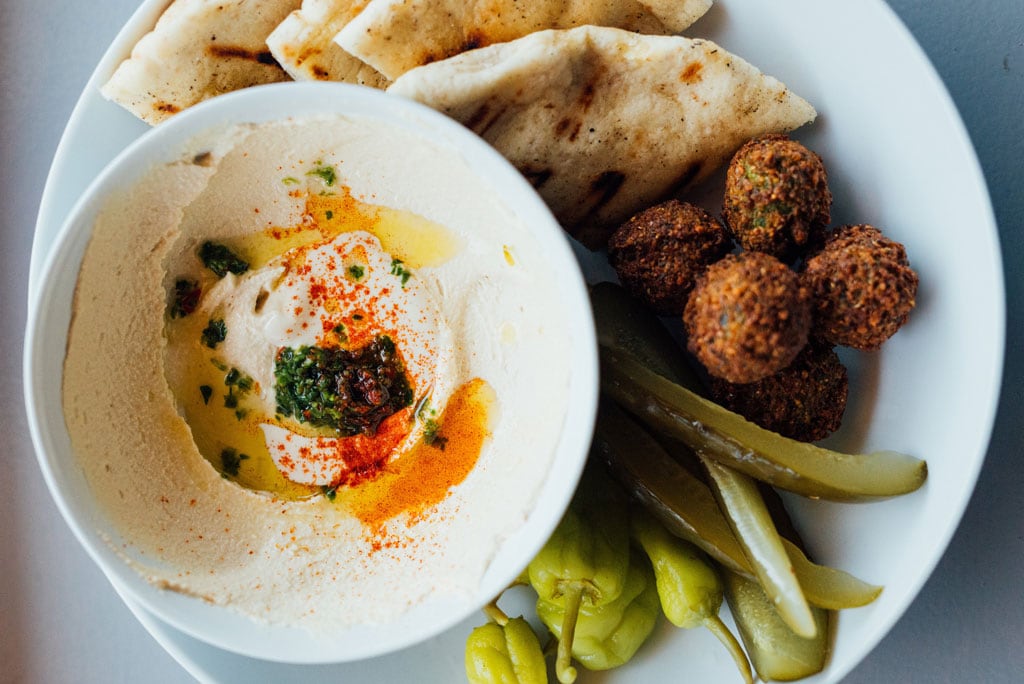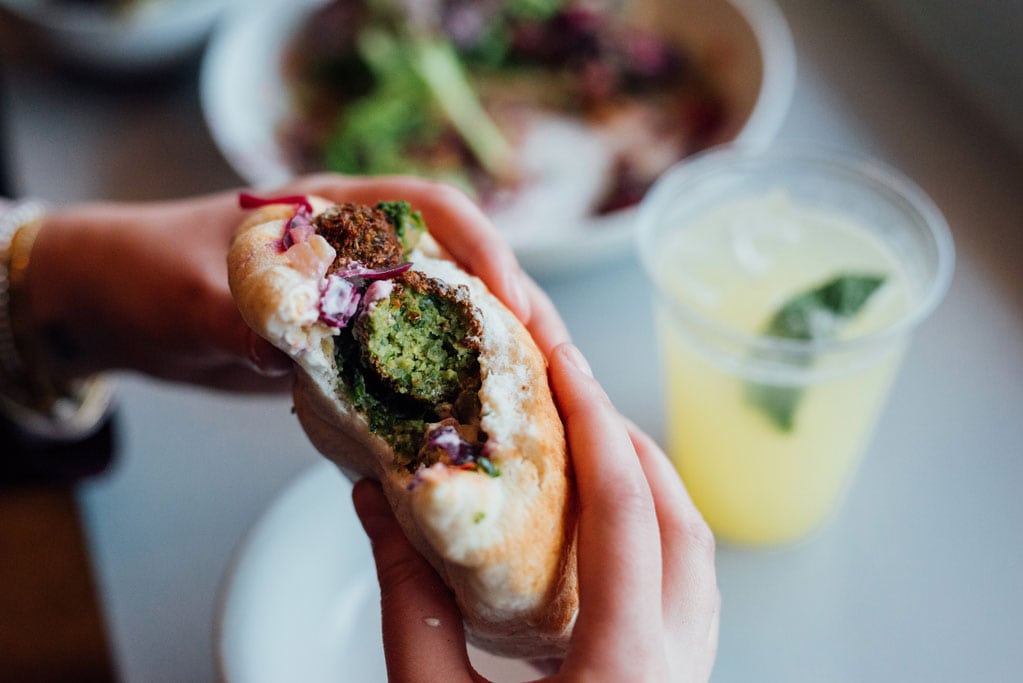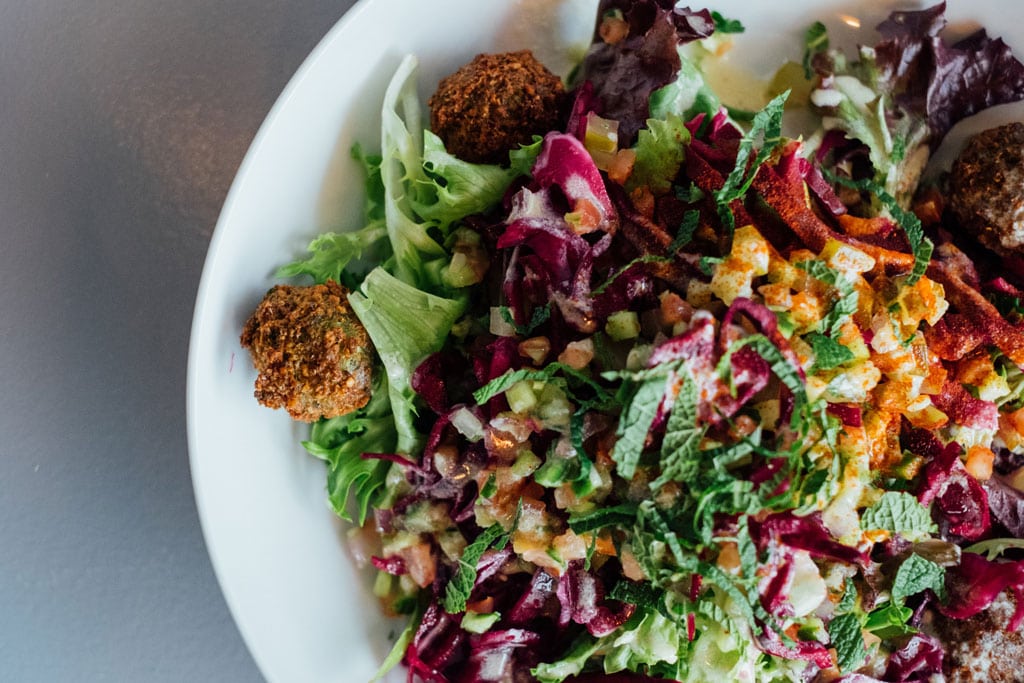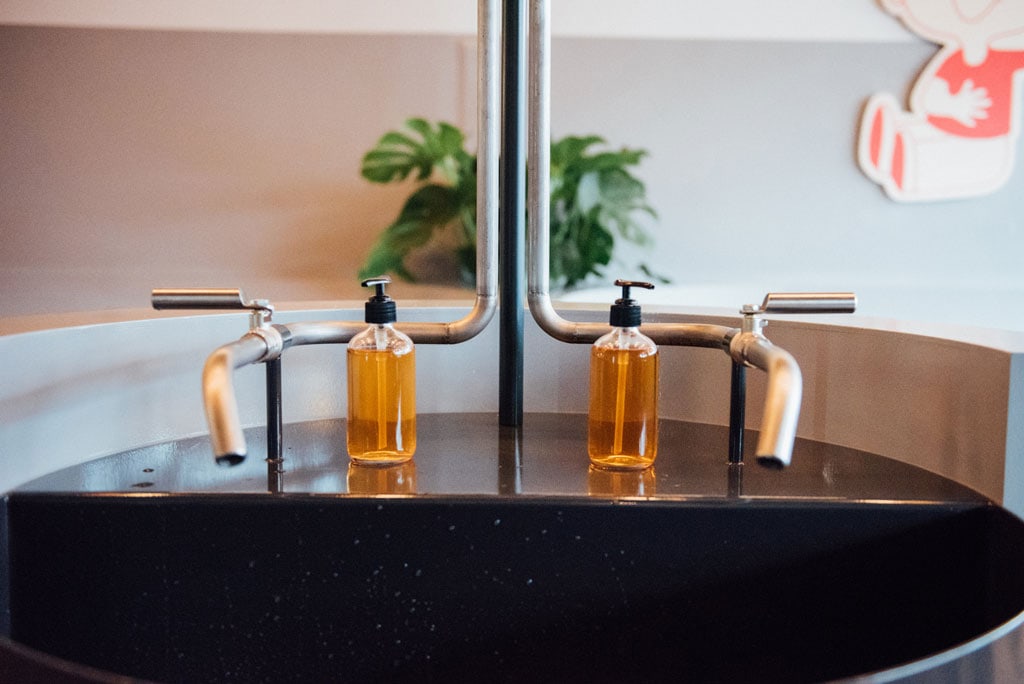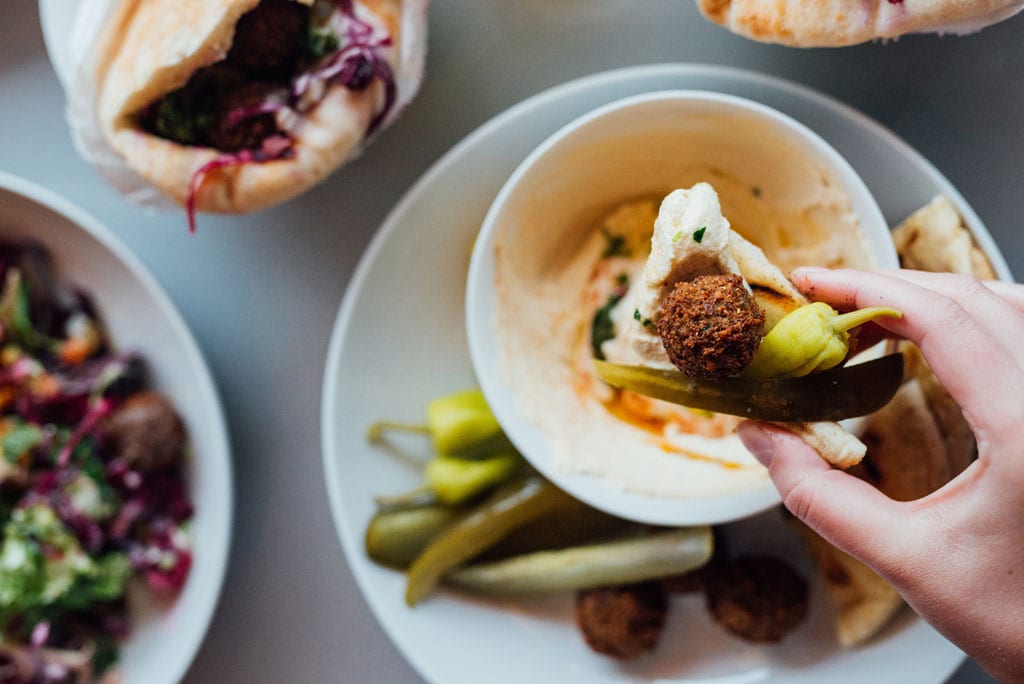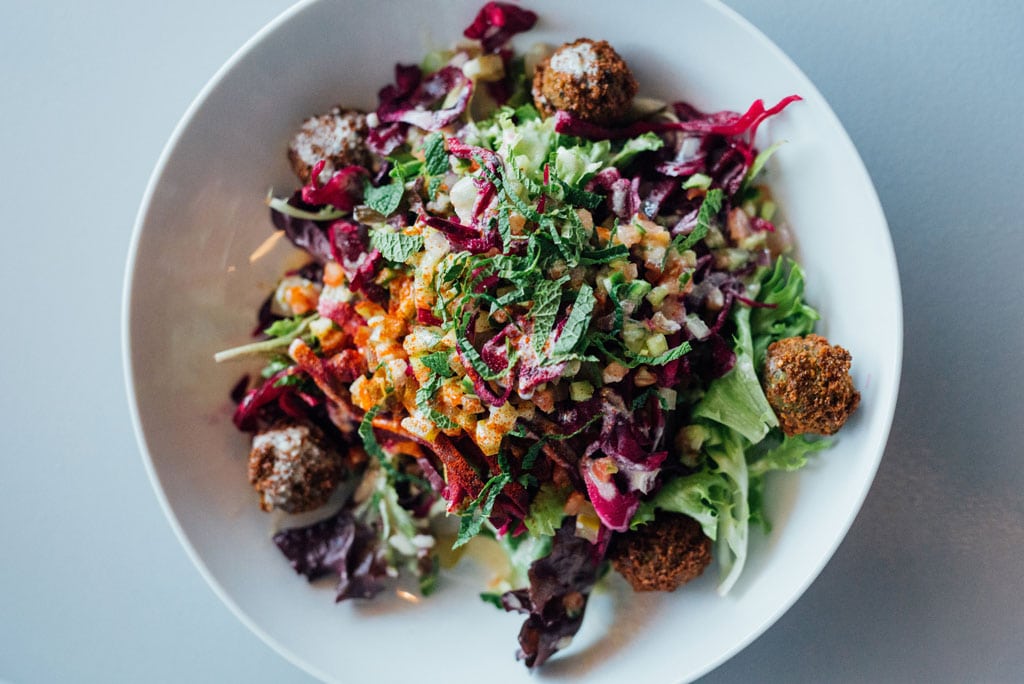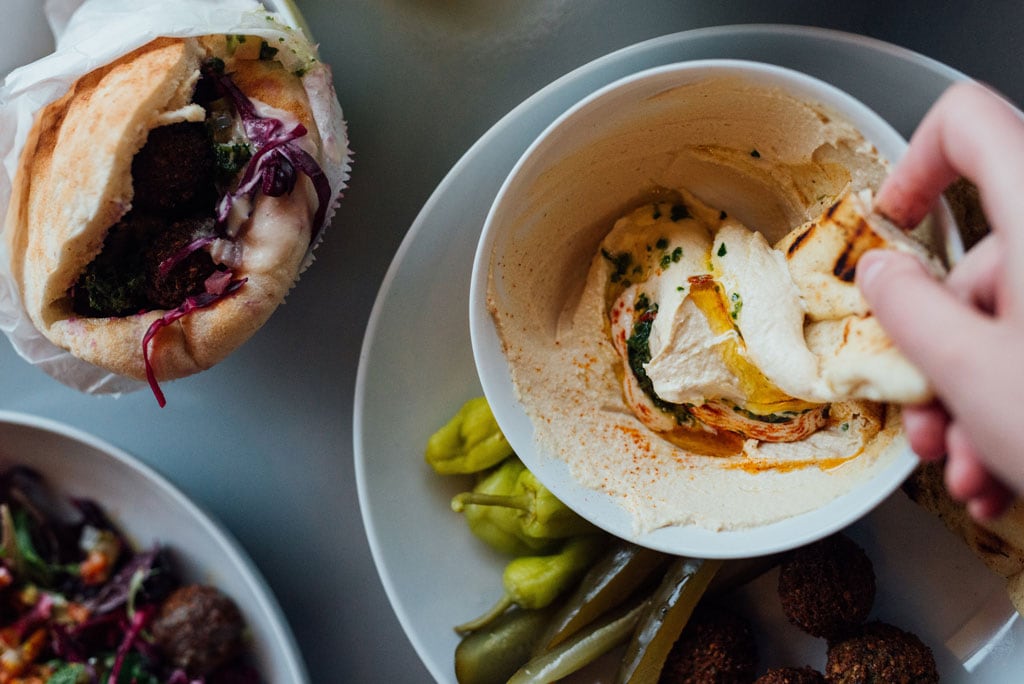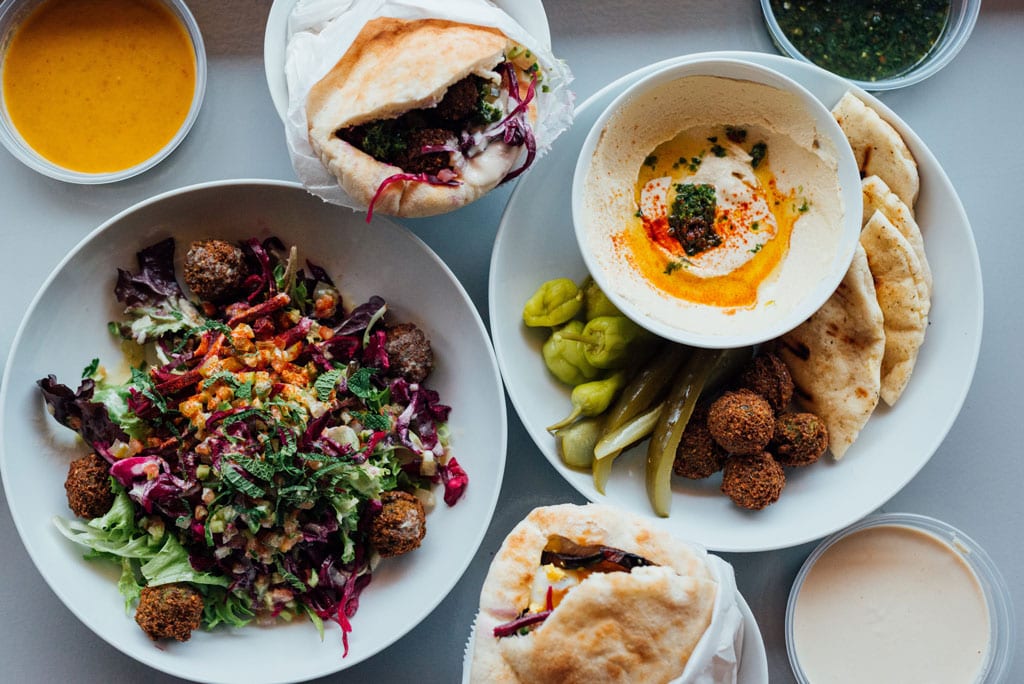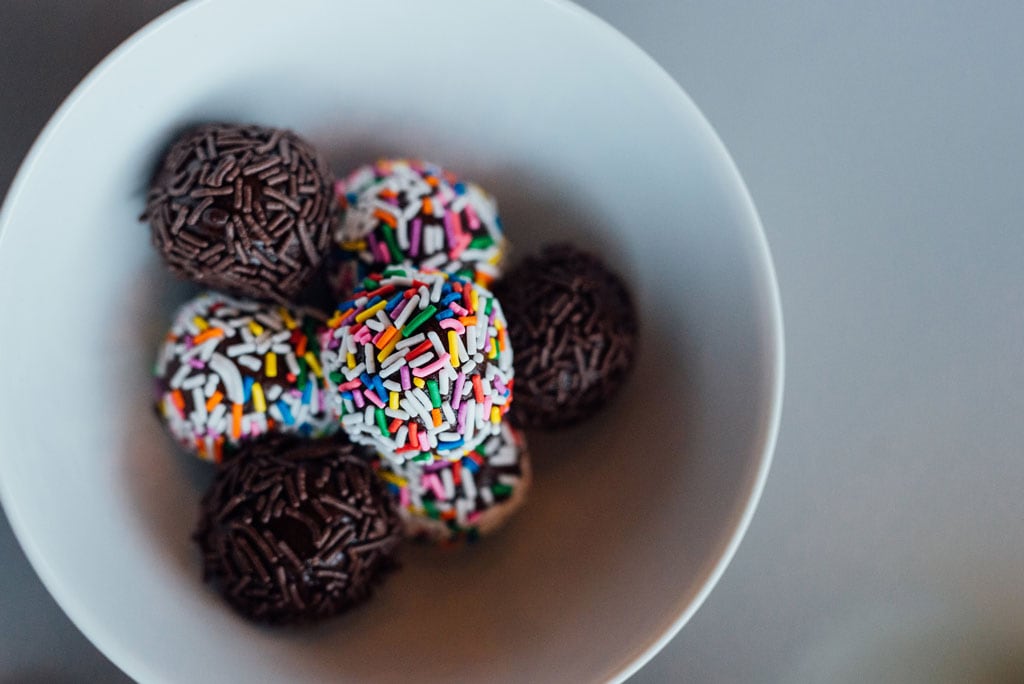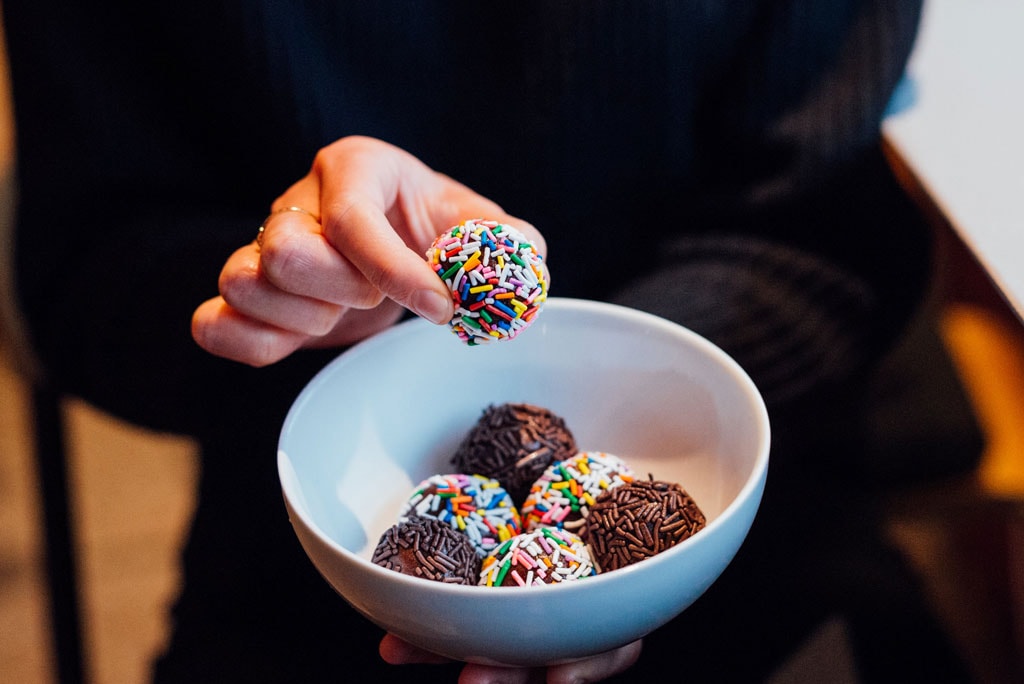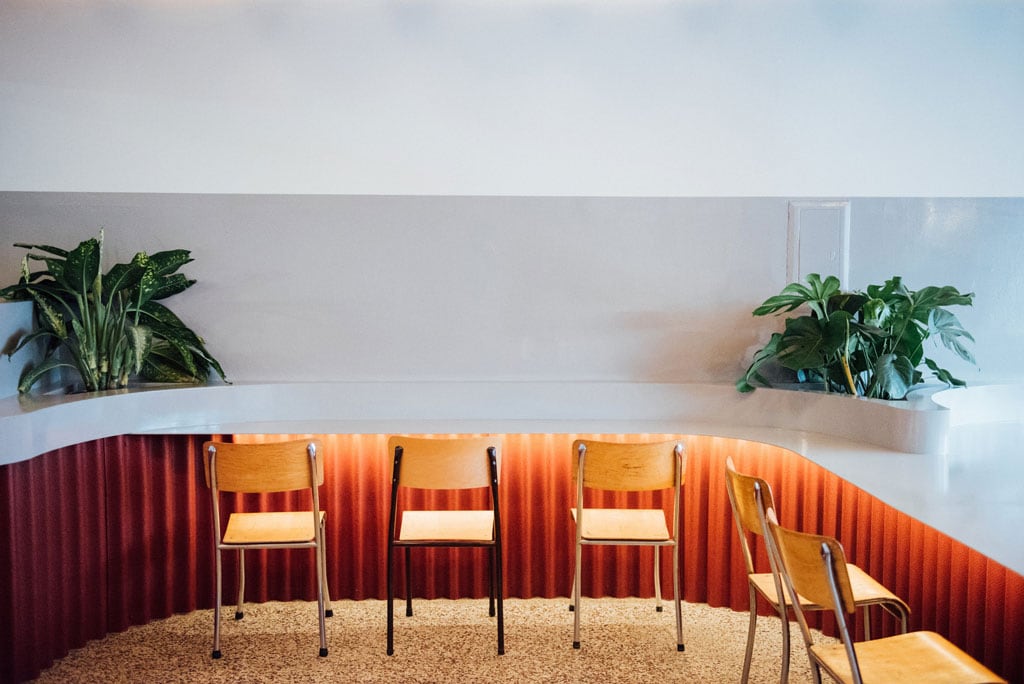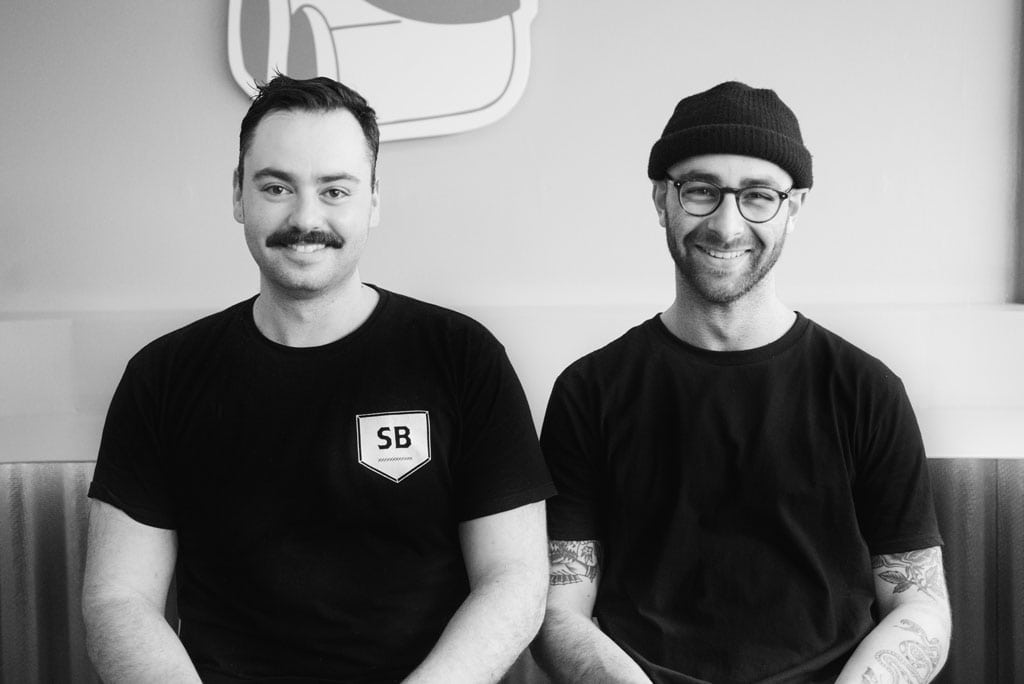 Falafel Yoni

$
Monday: 11:00 AM – 9:00 PM
Tuesday: 11:00 AM – 9:00 PM
Wednesday: 11:00 AM – 9:00 PM
Thursday: 11:00 AM – 9:00 PM
Friday: 11:00 AM – 9:00 PM
Saturday: 11:00 AM – 9:00 PM
Sunday: 11:00 AM – 9:00 PM

Falafel Yoni officially opens its doors tonight, and this new counter offers excellent Israeli falafels!
Behind this project are Yoni Amir and Daniel Maislin (ex Rib'N Reef,  Satay Brothers), two longtime friends who have joined forces to open a friendly counter that's offering simple and unique food : the best falafels in town (according to us!).
"It was really an opportunity for us to open something together that would be more than just a job. I worked for 15 years in restaurants, whereas Yoni is jumping into the restaurant business for the first time. It's the perfect venture for us – we've thought of it, made it happen and now we get to work together,"  explain the owners.
Falafel Yoni is located in the heart of Mile-End, a part of town that is very familiar to the owners. Yoni lives in the neighbourhood, and his sister Sefi is co-owner of Restaurant Lawrence, Boucherie Lawrence and Larry's. "We saw an opportunity here and are aiming to take advantage of it."
The interior at Falafel Yoni has been designed by David Dworkind (Café Jouney, Super Qualité). It is simple, modern and exudes a clean, fresh look, seating up to a dozen people.  And it all works!
"It's called Yoni, because although that's my first name, it's meant to reflect this idea of opening a falafel counter that's been in the works for several years.  Daniel and I also wanted a name that was easy to remember, and Yoni is a traditional Israeli name which holds a strong significance for those who recognize it," explains co-owner Yoni.
Falafel Yoni's concept is to serve falafels with authentic and traditional flavours from the Middle East. Born in Israel, Yoni has frequently travelled to this part of the world, returning to Montreal with the inspiration needed to transpose his plan.  "In Israel, a street kiosk that serves falafels is the equivalent of a hot dog stand in North America. We will be reproducing the same quality of falafels found in Tel Aviv's street food but with a more modern approach. So we are expanding the idea what we are selling but keeping our focus on the falafel," says Yoni.
The menu is the work of the owners whereas the preparation side is being left to Daniel.  The focus is on quality and authenticity and the result is exactly this, with the right combination of ingredients and flavours. The falafels take center stage in the pitas, salads and hummus dishes. The menu also includes an excellent Sabich sandwich (pita stuffed with fried eggplant and hardboiled eggs & named for the founder of the first sabich stand in Israel, Sabich Tsvi Halabi, a Jewish man born in Iraq.), a delicious mint lemonade, and for dessert – chocolate Tahini balls. The food here is really delicious and very fresh!  Coup de coeur for their excellent falafels, both crispy and light and soft and delicious. Falafel Yoni is very affordable and it's now on our Mile-End list of places to eat lunch for less than $10. Yes, less than $10!
We can highly recommend this Mile-End address. Falafel Yoni's staff is very friendly, the space is nicely designed and above all, these Israeli delights come at low prices. Congratulations on your new venture, and we wish Falafel Yoni all the best!
Written by Élise Tastet
Photography by Alison Slattery