Schwartz's: Montreal's most famous deli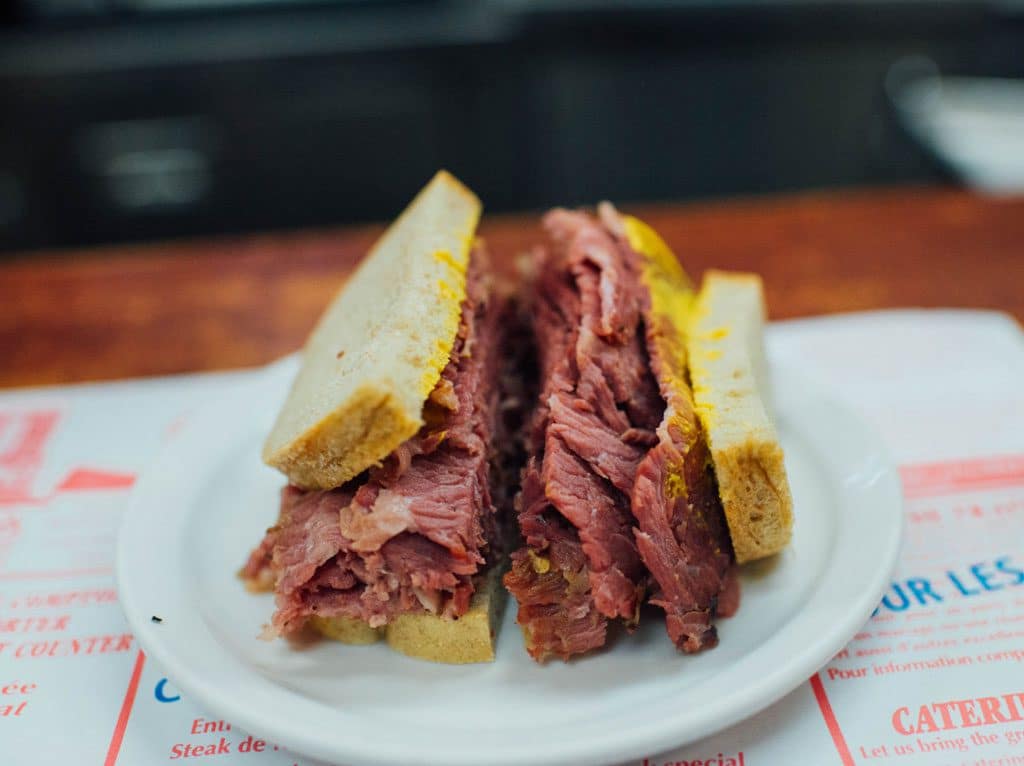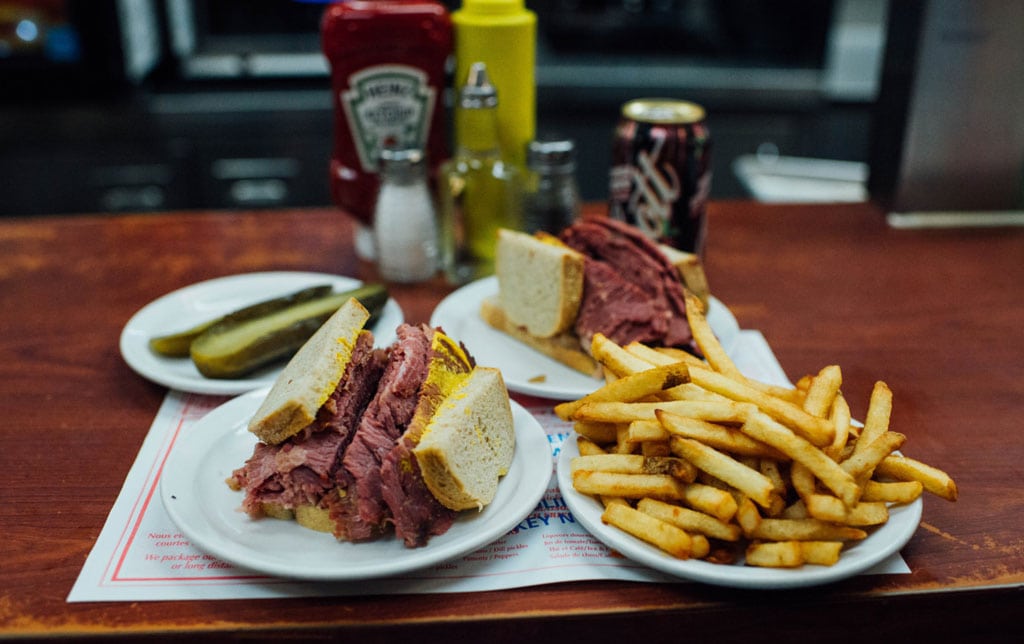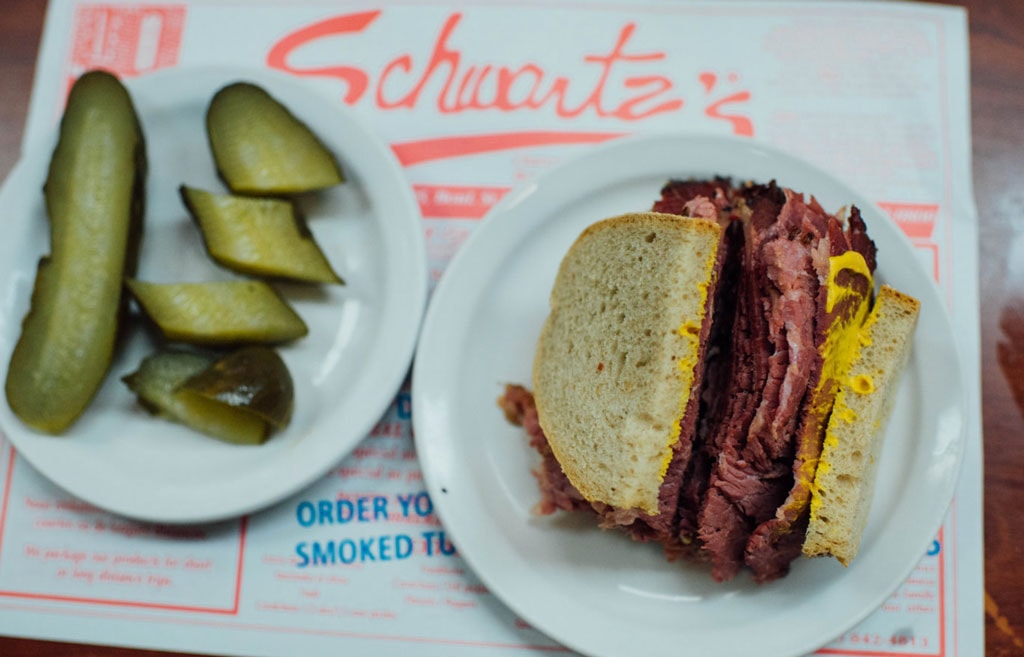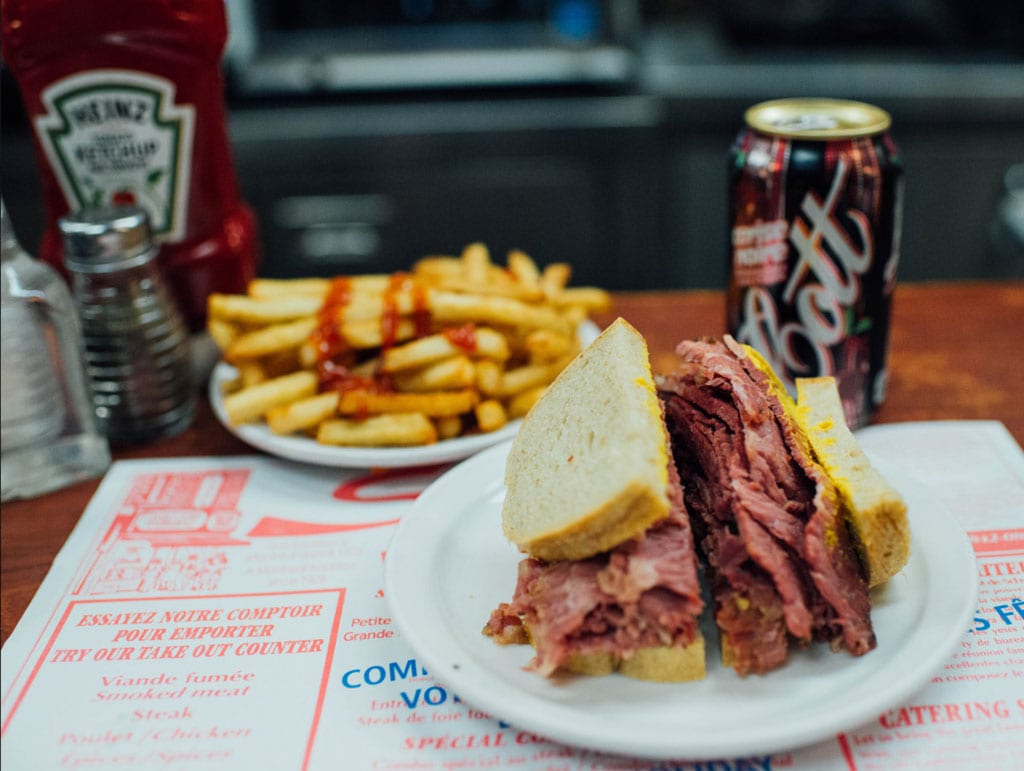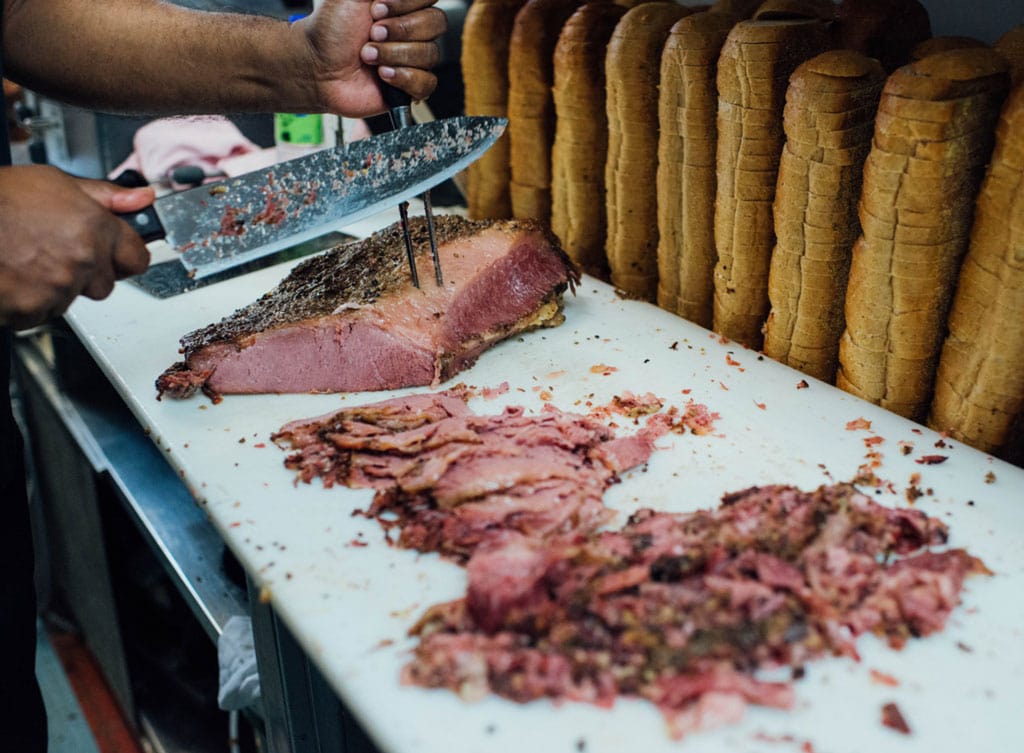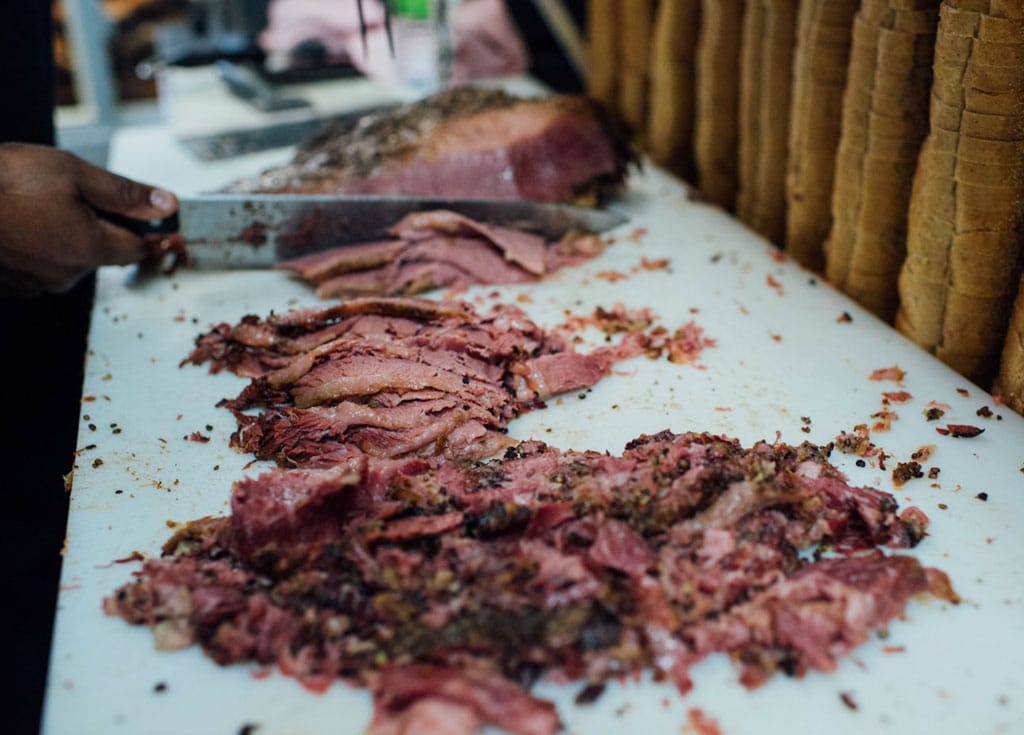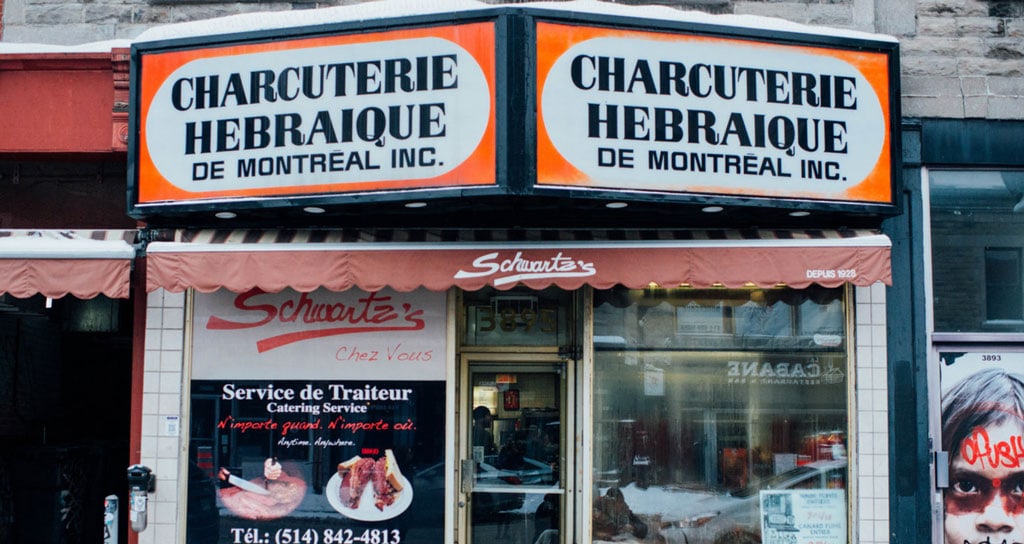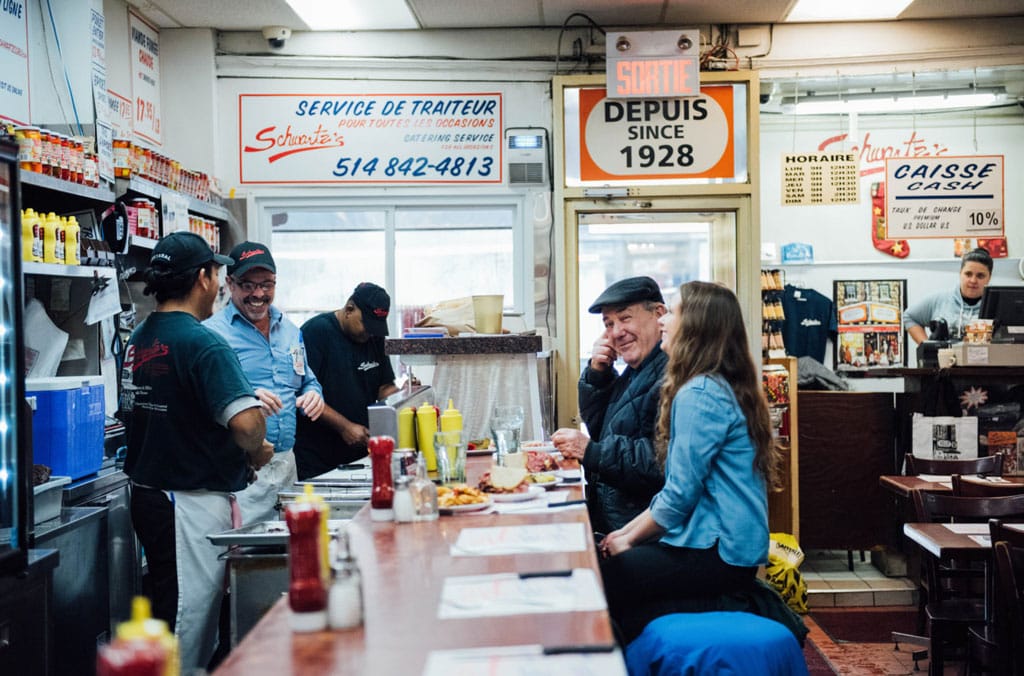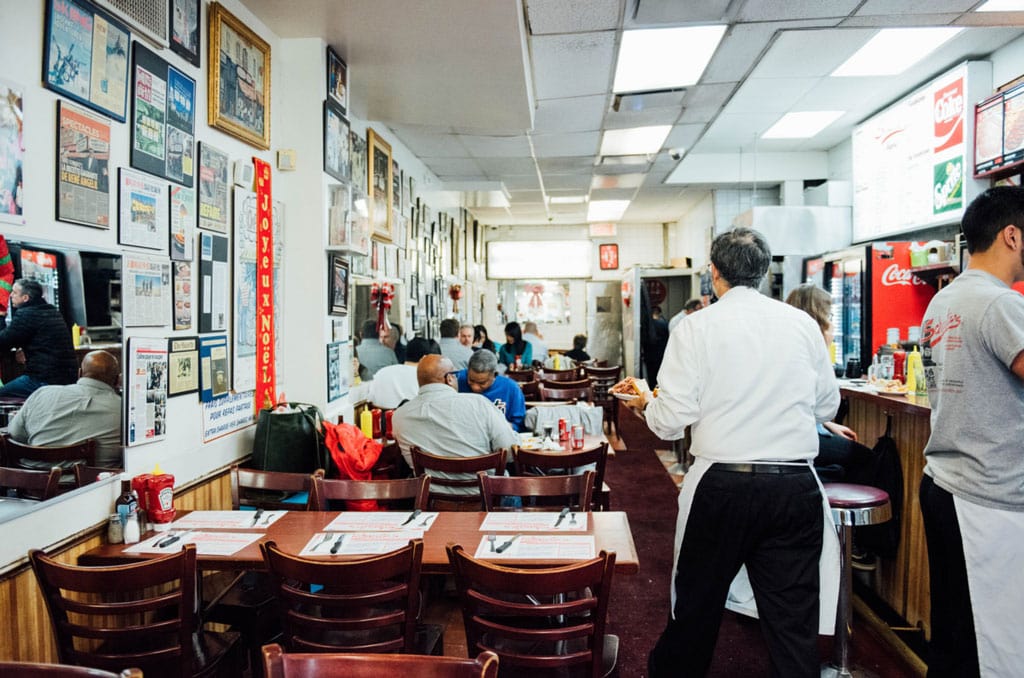 Schwartz's

$$
Monday: 8:00 AM – 11:00 PM
Tuesday: 8:00 AM – 11:00 PM
Wednesday: 8:00 AM – 11:00 PM
Thursday: 8:00 AM – 11:00 PM
Friday: 8:00 AM – 12:00 AM
Saturday: 8:00 AM – 12:00 AM
Sunday: 8:00 AM – 11:00 PM


Host Frank Silva
Opened 1928

Accepts mastercard, visa, amex, cash, debit
62 Seats
Schwartz's is without a doubt, a Montreal landmark where people come from around the world to eat the best smoked meat sandwiches in town. They've been serving these since 1928 – so there's a centenary coming up!
Smoked meat, however, arrived in Montreal long before Schwartz's opened 90 years ago. The story goes that it dates to 1884 to a certain Aaron Sanft, who arrived here from Romania and opened the first kosher butcher shop, using the Romanian method of cooking meat that is still followed today.
Fast forward to 1928 when Reuben Schwartz, also a Romanian immigrant, decided to open a deli, originally known as the » Montreal Hebrew Delicatessen » aka Schwartz's. He was the only owner to have also actually worked at the deli in a neighbourhood with strong Jewish influences.
This is kosher-style meat with no preservatives, and the preparation is as follows: the beef must come from a specific part of the animal – brisket or lower breast meat. It is then cured for 10 to 12 days in Schwartz's own spice mixture (usually salt, coriander, black pepper, garlic, some sugar, etc.). The pieces are then smoked for 8 to 9 hours in Schwartz's own brick smokehouse – with its own 90 years of aromas – then steamed for 3 hours. After this lengthy process, the meat is then sliced and ready to eat.
The salivating result is beef so tender and fragile that it is sliced by hand with a knife. « It was cheaper at the time to use natural products than chemicals. We still continue to do this today because it's good, » says Frank Silva, the manager. There are no wines or desserts at Schwartz's and the coffee is served at room temperature. The undisputable star item on the menu is the Smoked Meat Sandwich at $9.75, slices of this melt-in-your-mouth smoked meat piled high between two pieces of seedless rye bread spread with yellow mustard. Yet « … the deli has given in to the general demand of tourists – we've added a poutine».
Frank says that there's not a lot to say about the decor in this 62-seat deli – except that it's been the same for 90 years! We agree. Bistro chairs and wooden tables line up along one side of this long narrow space. Newspaper clippings and signed photos hang all over the walls, testimony to Schwartz's never-ending popularity. Adults who would come here as children are now bringing their grandchildren and the line-ups outside are just what it is. The world outside may be changing but inside Schwartz's, it's just the same!
Written by Kashanti Sandy