Rôtisserie Serrano: Legendary Mile End sandwiches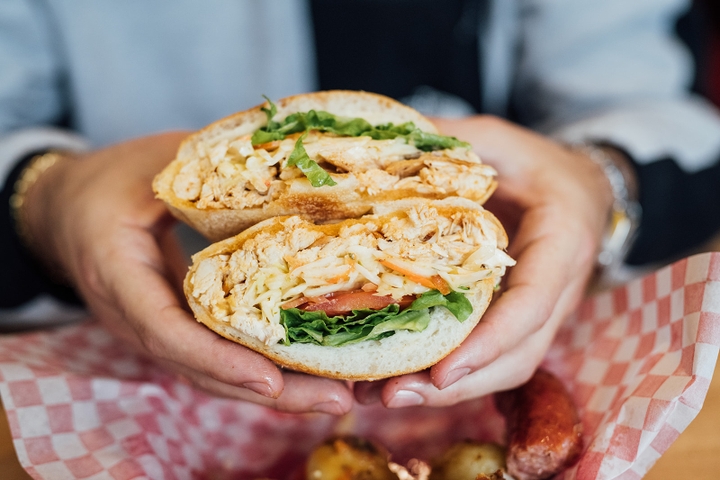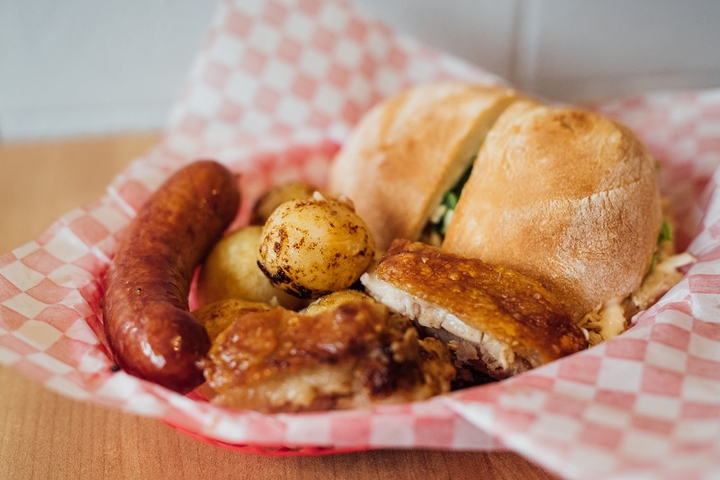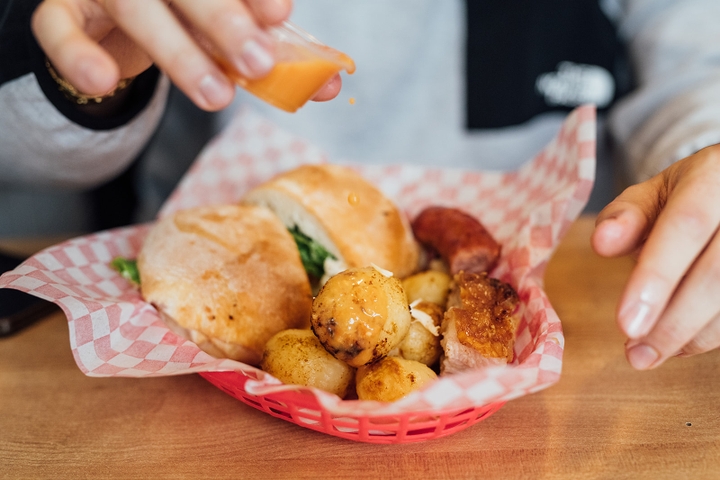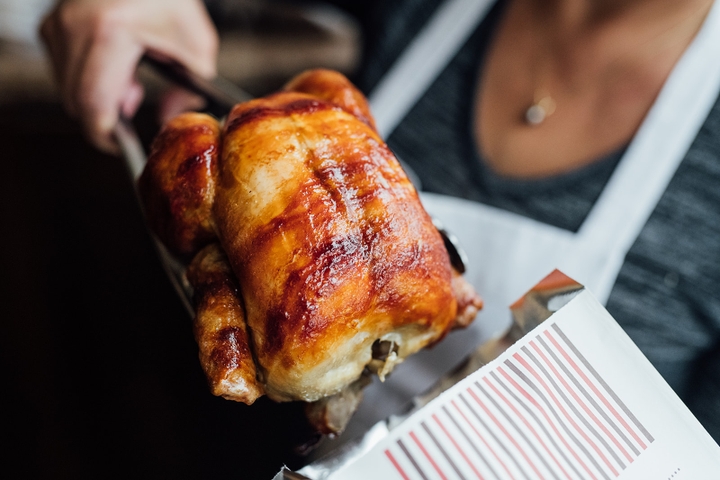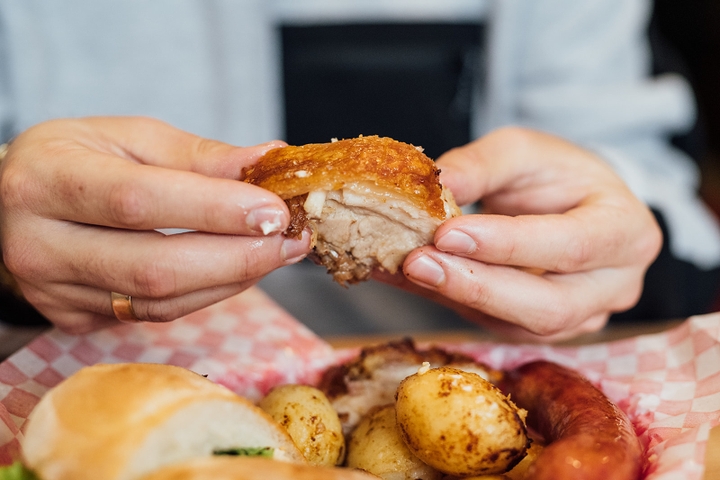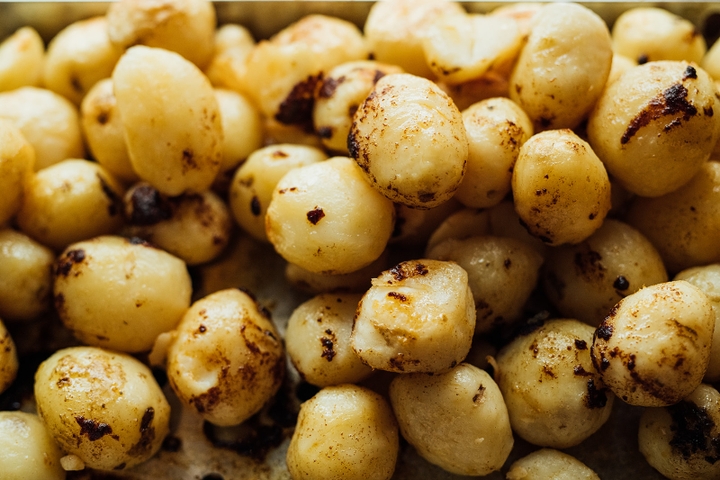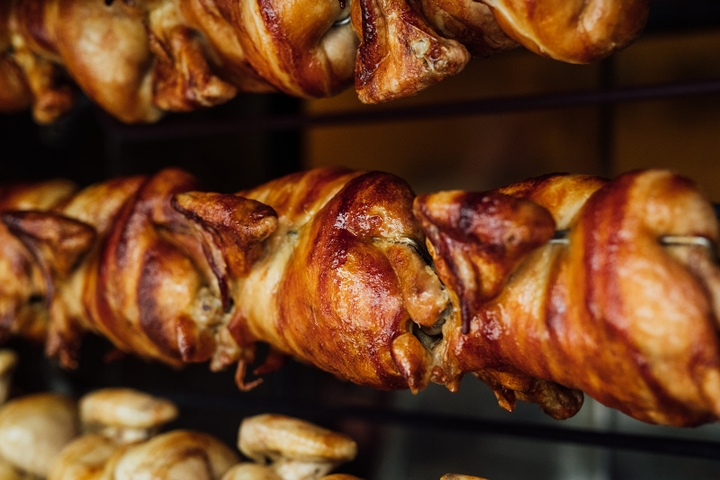 Rôtisserie Serrano Bar-B-Q

$
Monday: 11:00 AM – 8:00 PM
Tuesday: 11:00 AM – 8:00 PM
Wednesday: 11:00 AM – 8:00 PM
Thursday: 11:00 AM – 8:00 PM
Friday: 11:00 AM – 9:00 PM
Saturday: 11:00 AM – 9:00 PM
Sunday: 11:00 AM – 9:00 PM


Accepts cash, debit
10 Seats
"Serrano", "Le Péruvien", "Madame poulet"; regulars have no shortage of names for the legendary Peruvian rotisserie on Saint-Viateur Street. For those who are not familiar with the cherished institution, no need to know the address, your nose will guide you, we assure you. Simply walk down Saint-Viateur between Park Avenue and Saint-Laurent Boulevard and try not to succumb to the aromas emanating from this little restaurant.
The legendary sandwiches
Served in round Portuguese buns, Serrano Rotisserie's sandwiches are the emblem of the establishment – chicken breast or leg, sausage, crispy pork belly and even potatoes. All sandwich variations are possible, tasty, and oh so comforting!
As condiments, you can garnish your delectable sandwich with onions, cabbage, tomatoes and/or lettuce. Thrill seekers will not be disappointed! Their homemade hot sauce is excellent and perfectly suited to the sandwich they offer.
Professionals and regulars will ask for a ladle of chicken broth to be poured into the sandwich to achieve a juicier texture.
Chicken, crispy pork, potatoes and sausages, and more
While the address is particularly famous for its sandwiches, it also has a whole offer that often goes unnoticed.
You can get whole chickens, sausages, crispy pork, roasted potatoes and coleslaw to make your own feast at home.
Serrano's sandwiches have been a staple of many a Mile End resident's youth. As if the establishment was frozen in time, the recipes and employees have remained the same for years. This is precisely what makes the charm of this address that deserves to be discovered by everyone.
Buen apetito a todos !
Note: The sandwiches of Rôtisserie Serrano are in our list of the best sandwiches in Montreal and in the list of the best chicken sandwiches in Montreal.
Written by Gabriel Belzile
Photography by Alison Slattery