Bossa: A staple ready-to-eat Italian counter in Verdun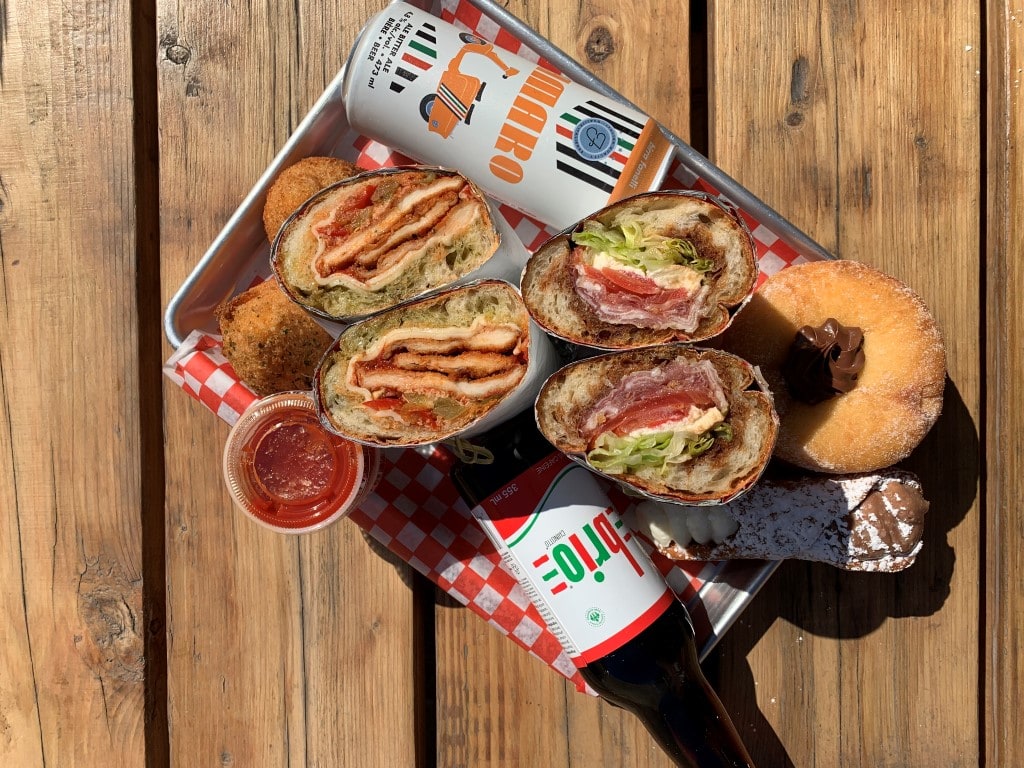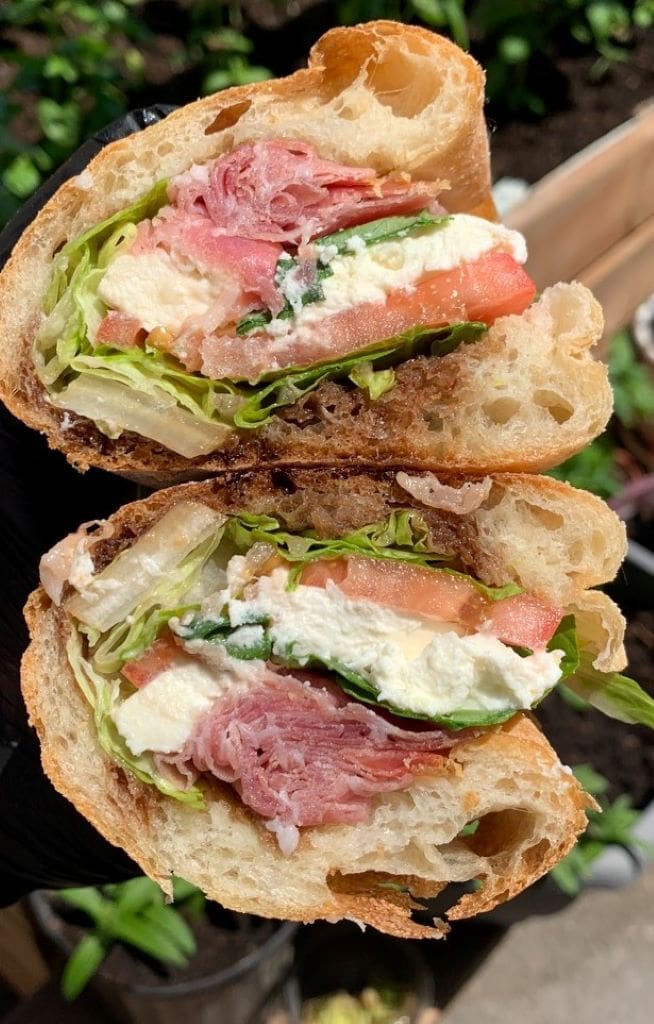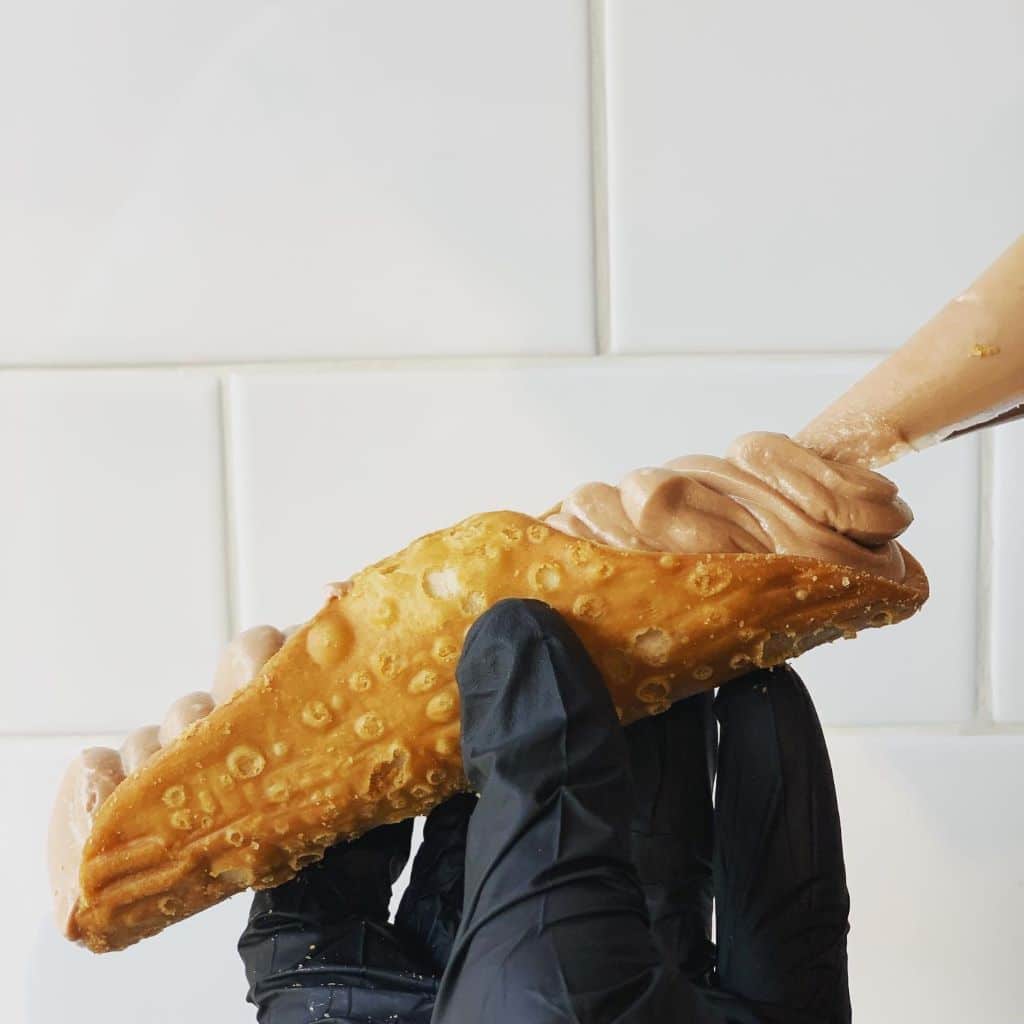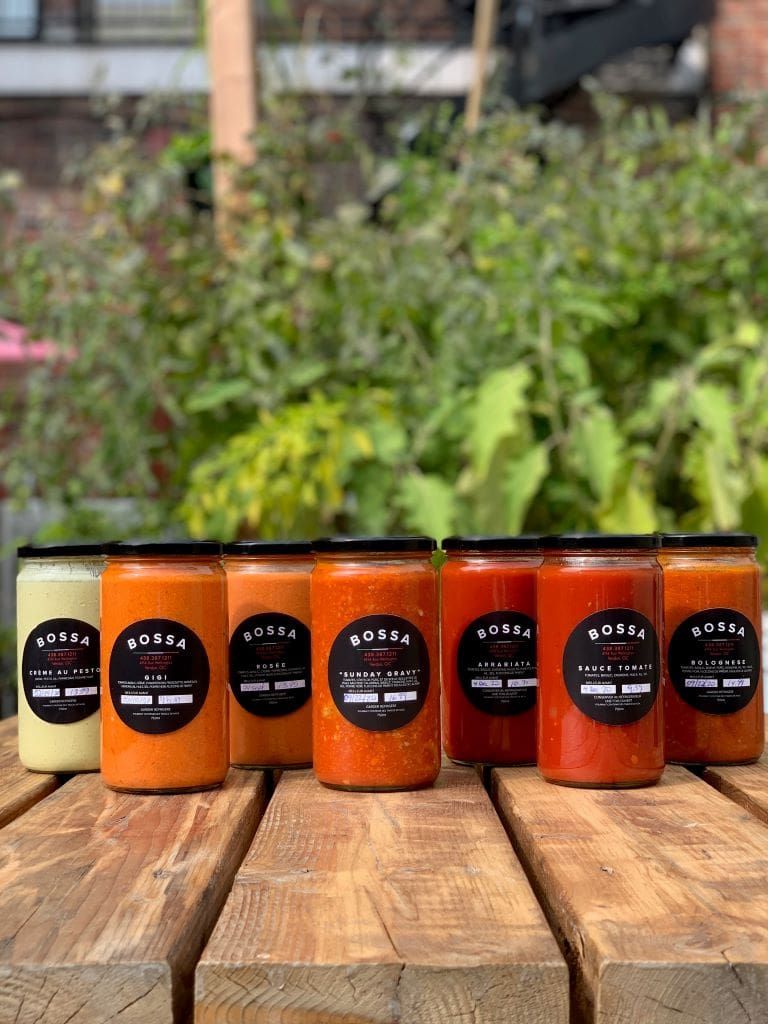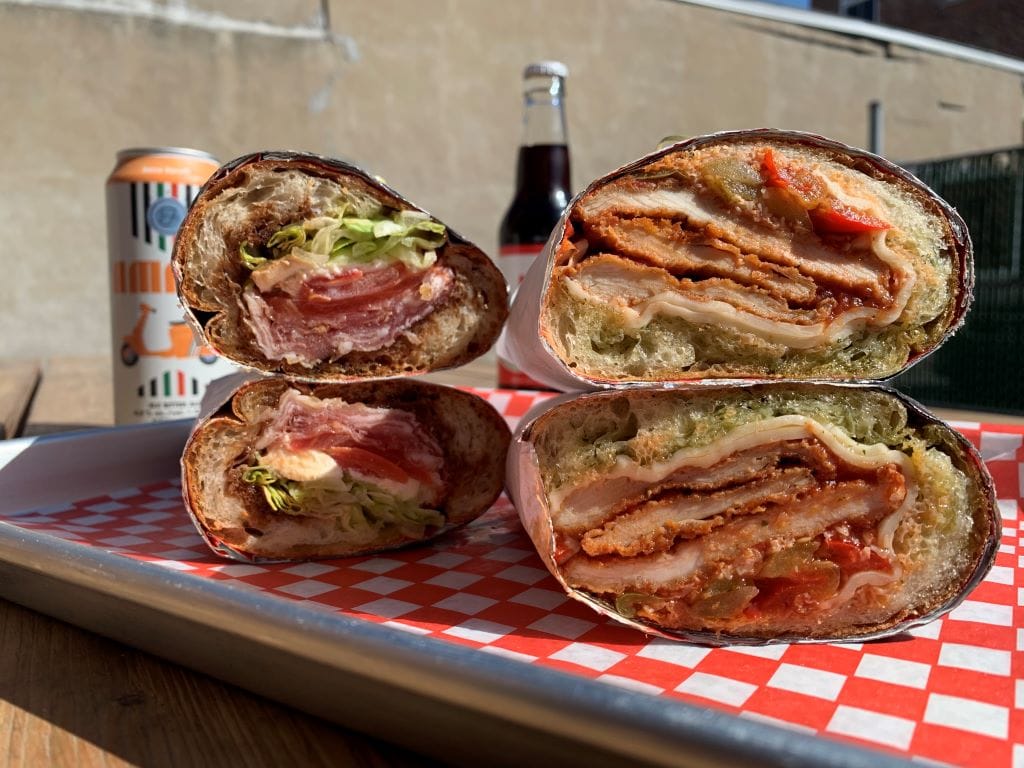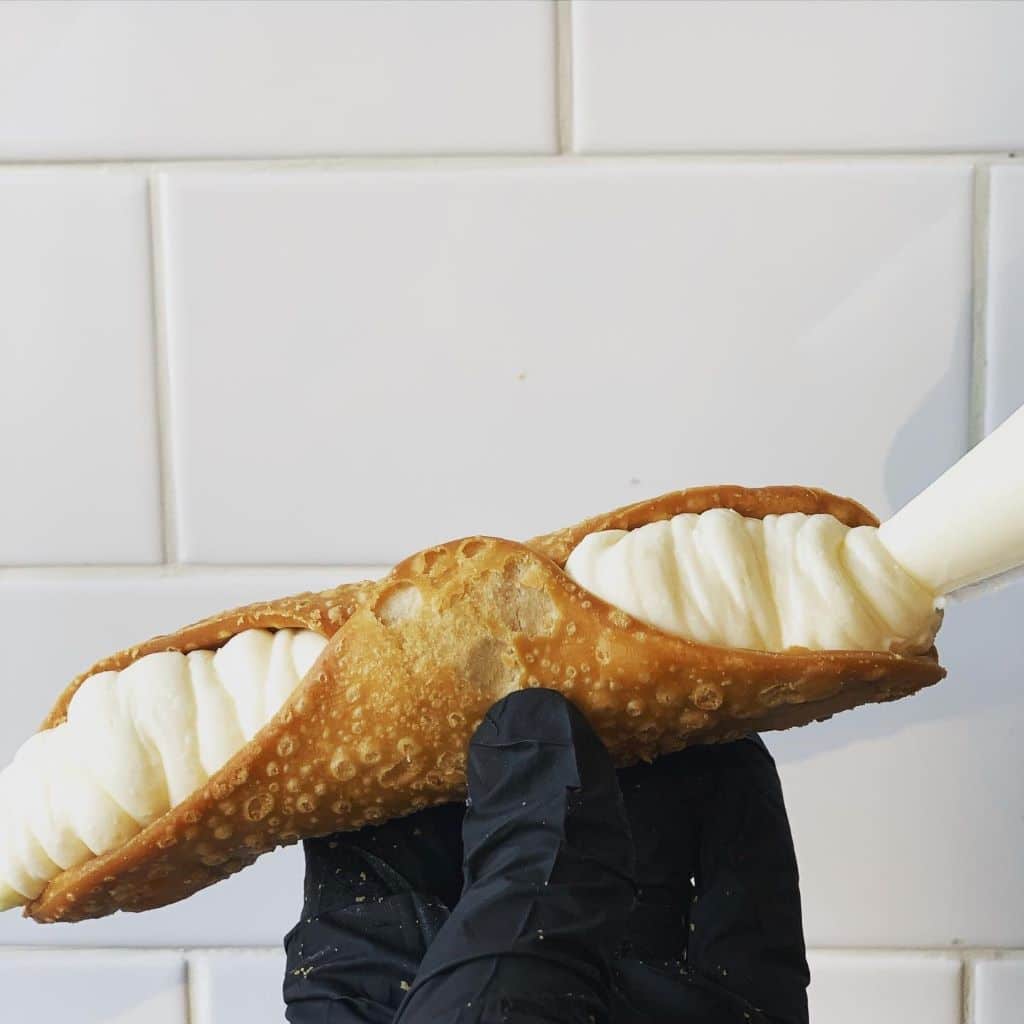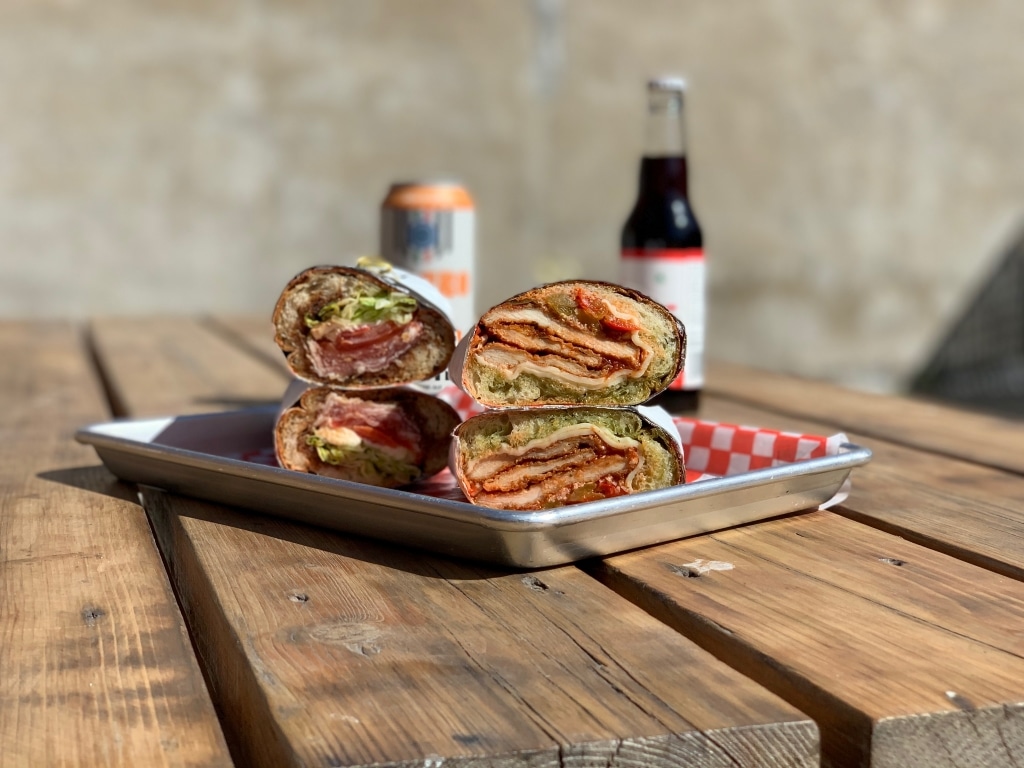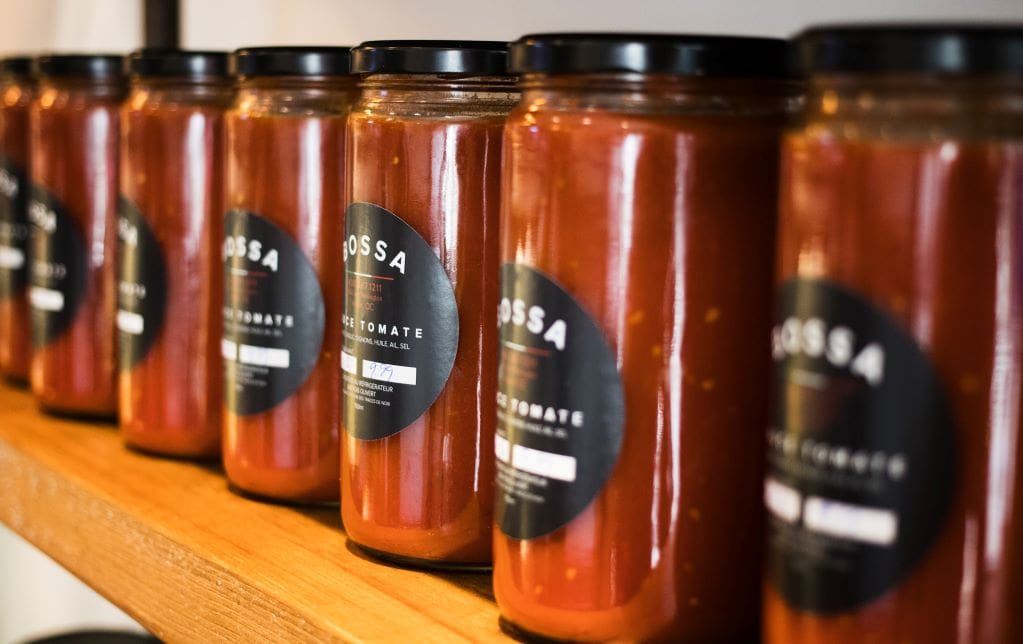 Bossa Prêt-À-Manger

$$
Monday: 11:00 AM – 7:00 PM
Tuesday: 11:00 AM – 7:00 PM
Wednesday: 11:00 AM – 7:00 PM
Thursday: 11:00 AM – 7:00 PM
Friday: 11:00 AM – 7:00 PM
Saturday: 11:00 AM – 6:00 PM
Sunday: 11:00 AM – 5:00 PM

For the past year, Bossa ready-to-eat counter has been taking Verdun by storm. Opened in 2018, this unassuming neighbourhood address now welcomes a line of customers almost every day. Known for its decadent sandwiches, Bossa is a must-stop for all your fine Italian take-out.
Just a block from the de l'Église metro station, Bossa is located right on Wellington Street, an area of the island that's blossoming in leaps and bounds. Its prime location is sure to attract passersby with a little craving. One would never have imagined that such a small address could have the space and capacity to produce such delicious wonders. We find everything we need for our dinners on the go, our happy hours in the park, and our special occasions.
Behind the ready-to-eat counter is Daniel Lomanto, the young entrepreneur behind Bossa, who decided to go into business after working under the tutelage of Joey D'Alleva of the very charming Italian restaurant Rita, a Tastet-in-Verdun favourite. "I've always worked in Verdun and lived in the area. I know the community here well," says Dan. Clearly, Bossa has built a loyal clientele in the neighbourhood that has stuck with him through this trying year. "Fortunately, we have a business model that has allowed us to adapt quickly to COVID," says Dan. In fact, the counter has been propelled to success in recent months when most Montreal restaurants can't say the same.
Family and community
Community and family are two values that Dan has made a point of incorporating into his business. His mother, Terry Vescio, is also his business partner. The two share the workload according to their respective strengths; Terry handles the front end and staff management, while Dan is at home in the kitchen and in all aspects of marketing. His father is Bossa's official handyman. "It's really a family business, even the employees are like family where everyone is considered and consulted," Dan explains. With all the buzz surrounding the house's products, the team has grown significantly since it opened; and that's just the beginning, as Dan talks about big projects to come.
One-stop-shop & gourmet sandwiches
Bossa is truly a one-stop shop; if you have a Sunday dinner stop to make, this is the place to go. Fresh pasta, arancini, cannolis, coffees; they offer every possible treat to satisfy your appetite and make you look forward to your next visit. That being said, Bossa has become a reference for gourmet sandwiches in Montreal, among the best in town. Not only are they generous, but their freshness is incomparable. Our favourite is without a doubt the Chicken Parm, it's delicious! In all honesty, every sandwich seems to be there for a reason. As Dan likes to say, if it's on the menu, it's good. They also sell some of Knead's delicious, fluffy, light Roman pizza, perfect for the warmer weather around the corner. Dan and his right-hand woman in the kitchen, Antoinette, are constantly adapting to customer demand and adding specials based on the season and arrivals.
On the grocery side, there are homemade take-out products, fine Italian imports, and signature Bossa sauces that are a must have in your pantry. In addition, Dan has enlisted the help of sommelier Philippe Girard (Rita) to prepare a beautiful and ever-changing selection of 100% Quebecois alcoholic beverages, bottles that complement the bites on offer.
Bossa also has a garden in the back that Dan plans to open to the public, giving his customers a small, quiet spot to savour his specialties and make the most of the summer.
Written by Sophie Monkman