Boulangerie Guillaume: Mile End's favourite bakery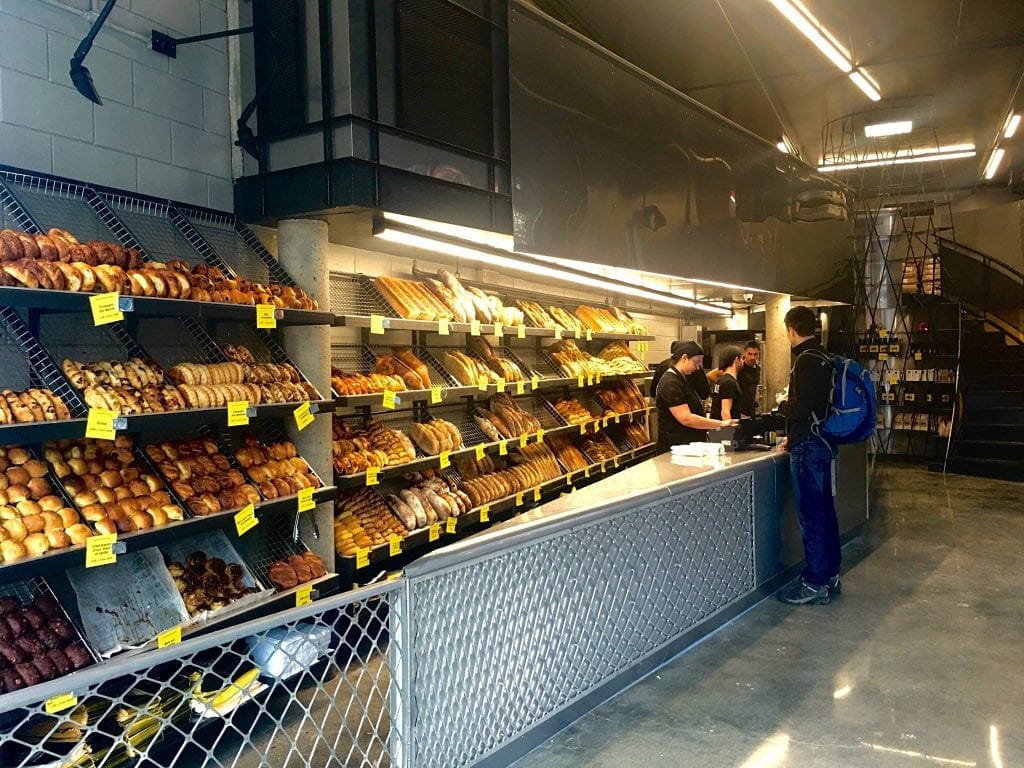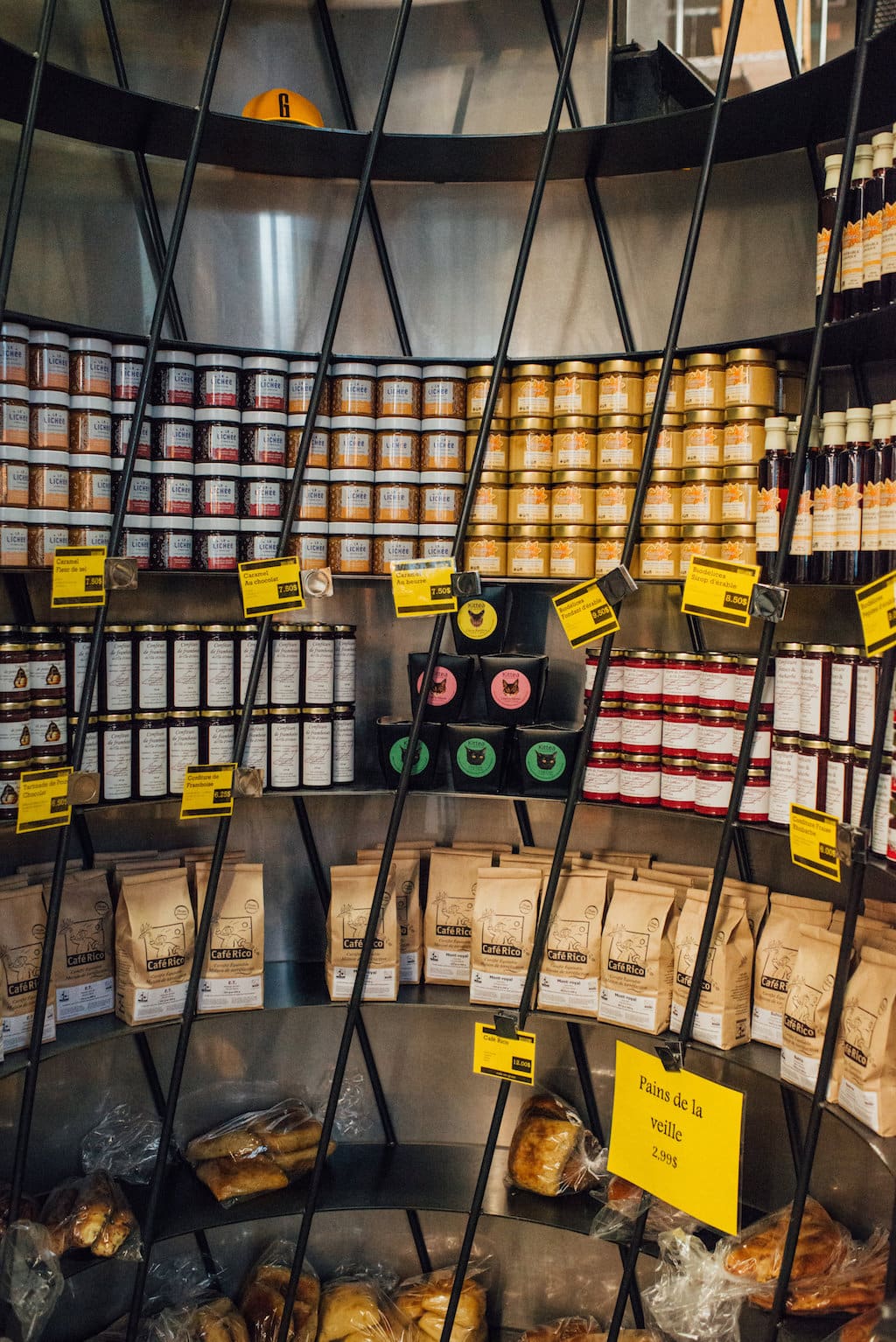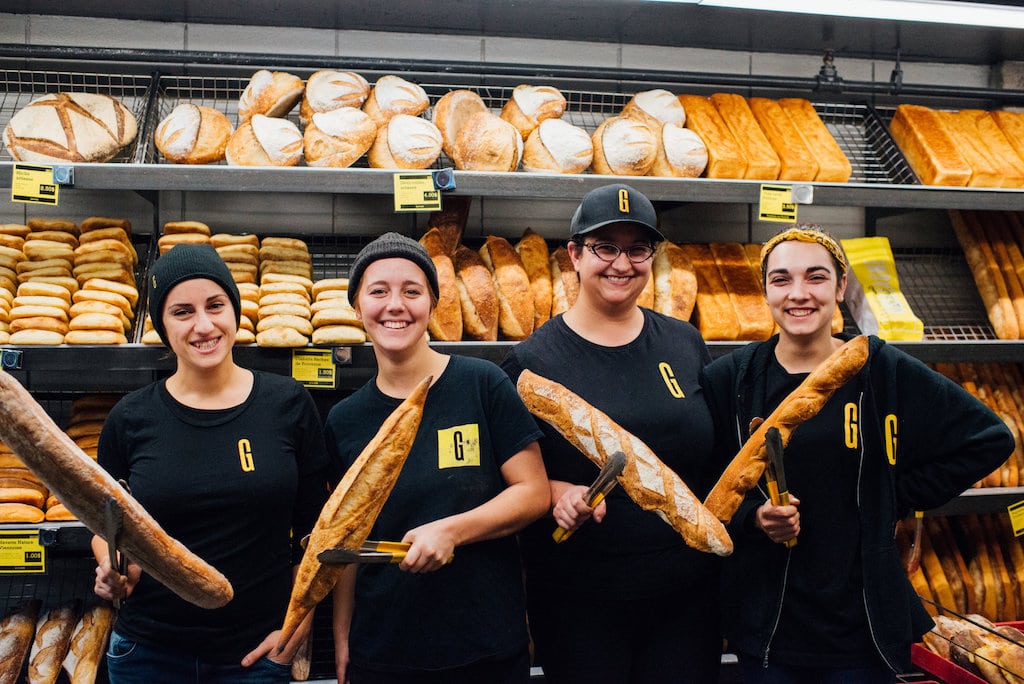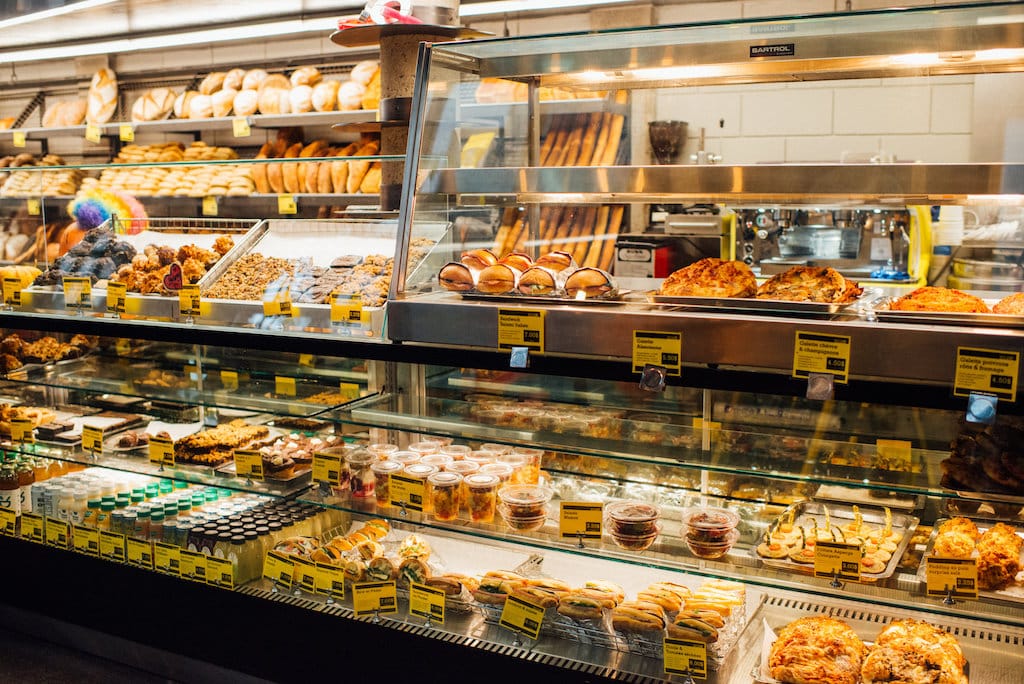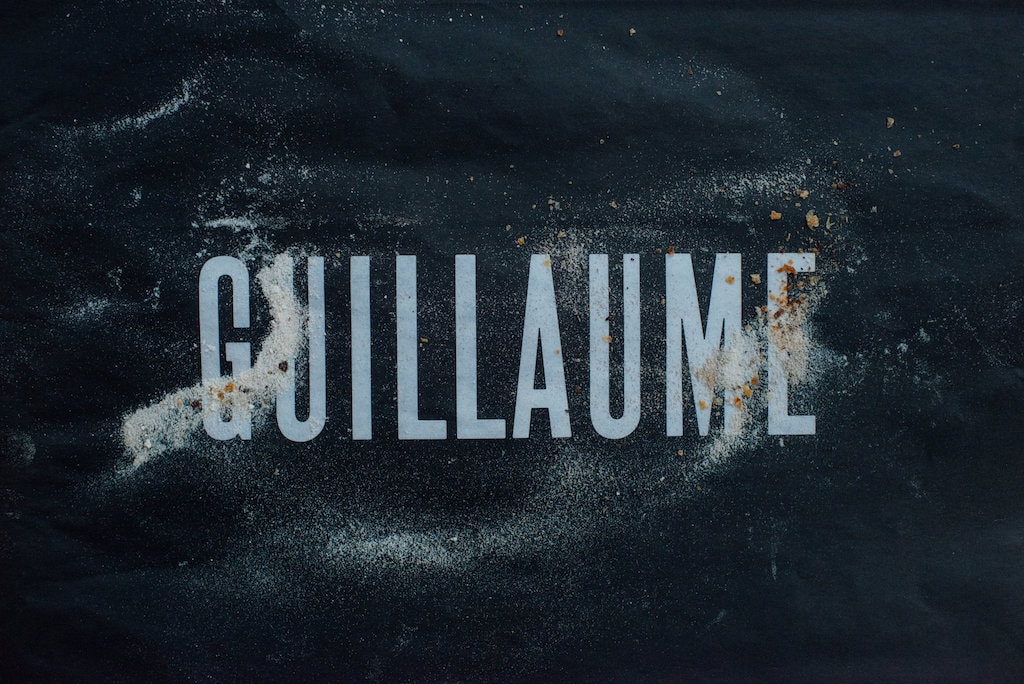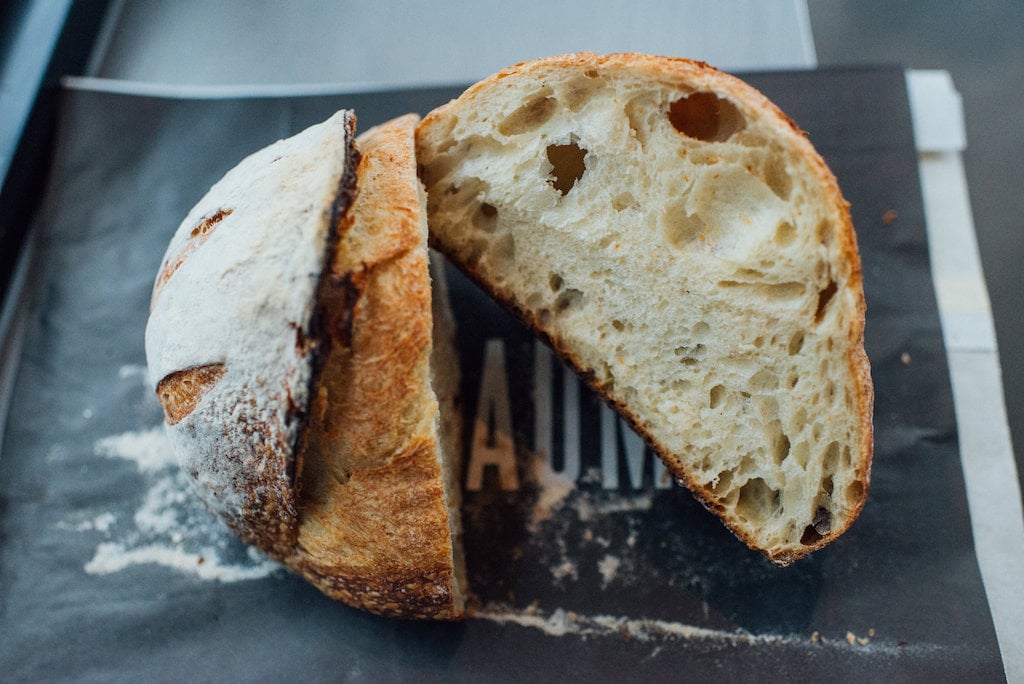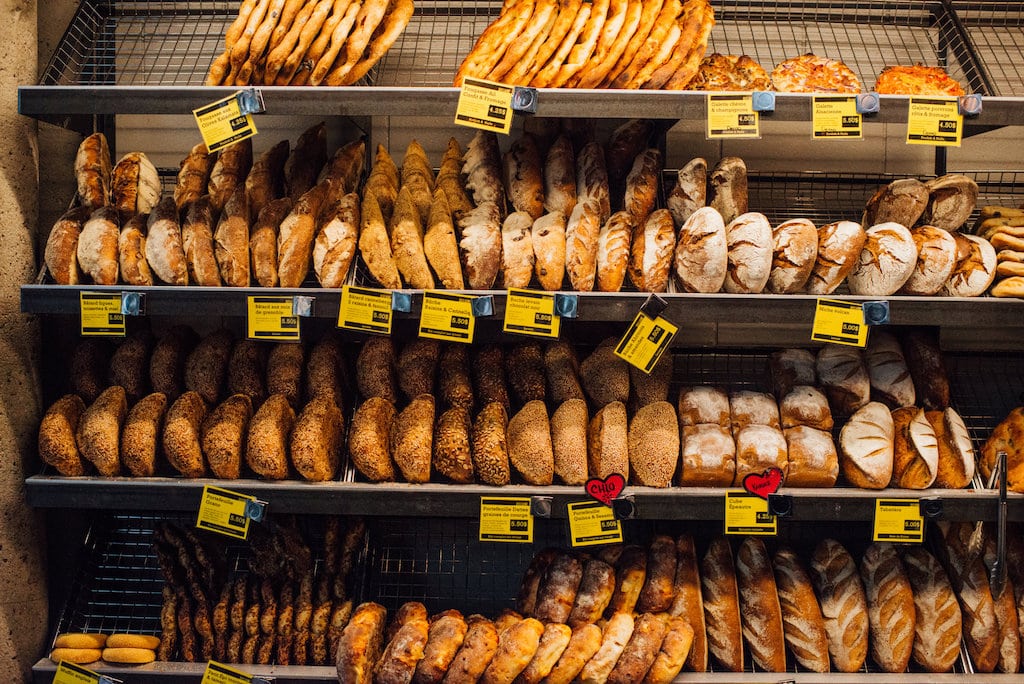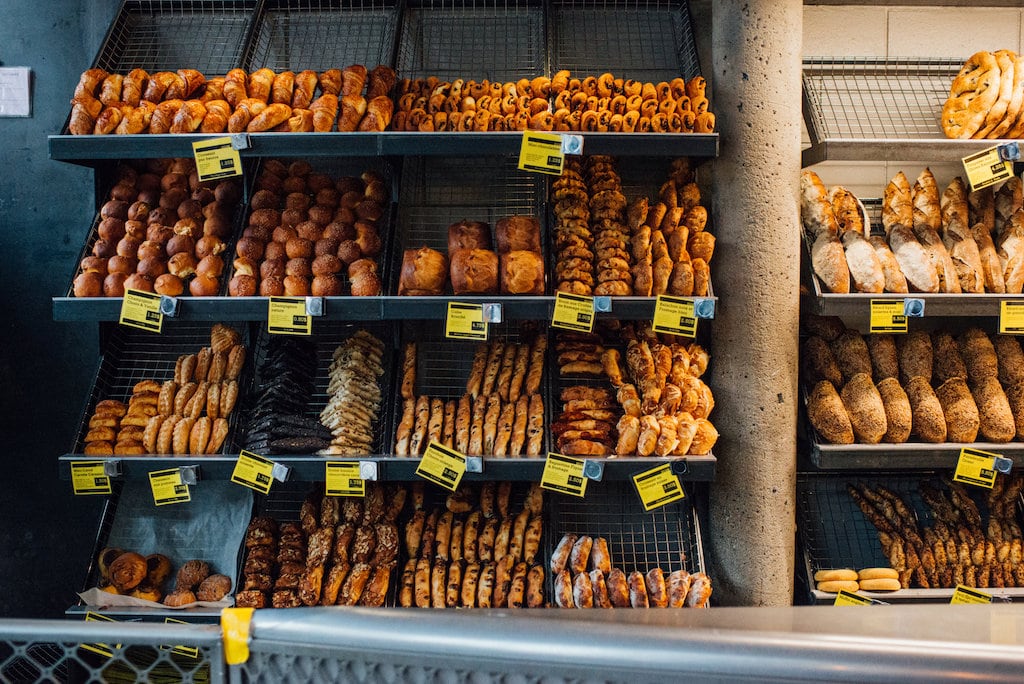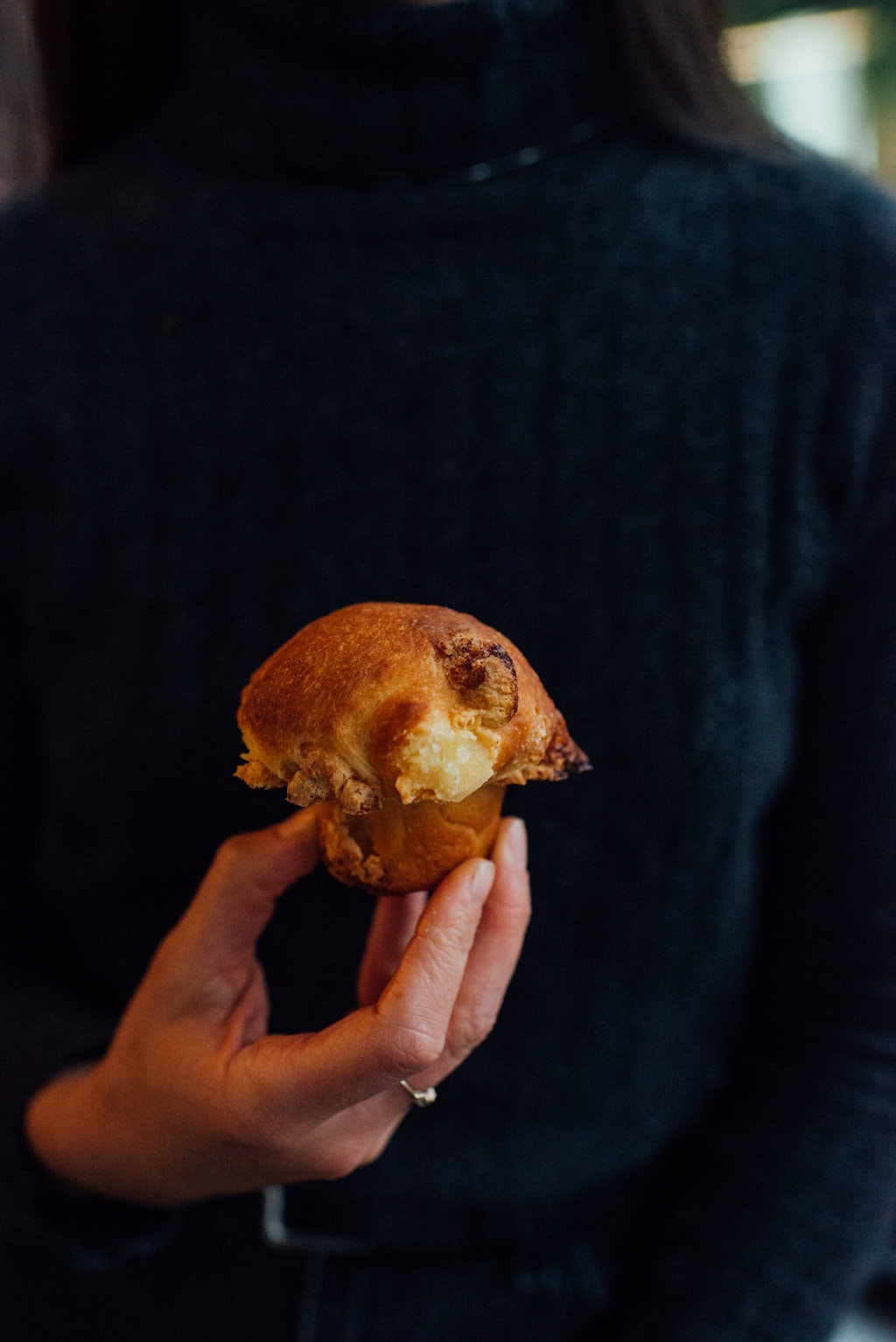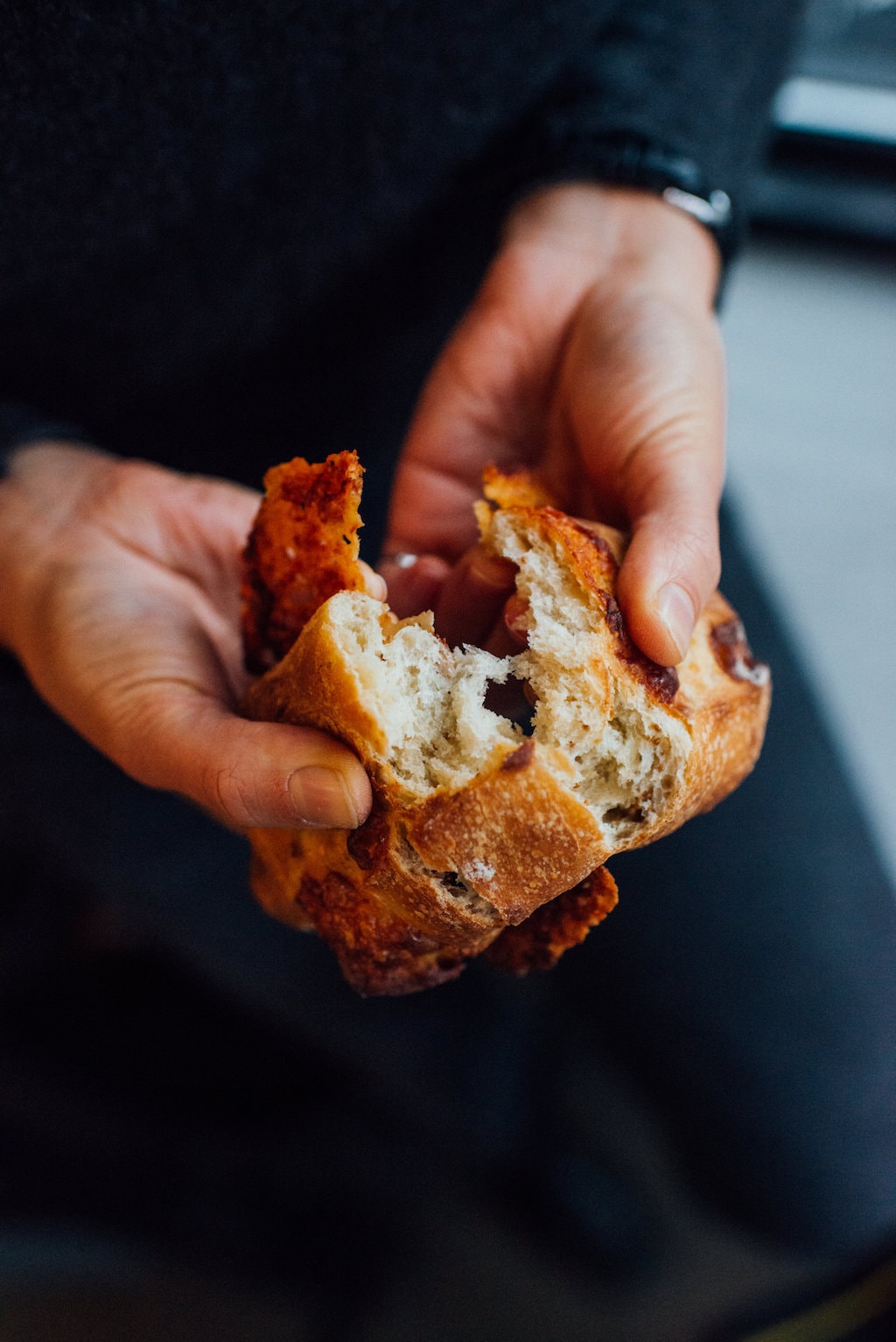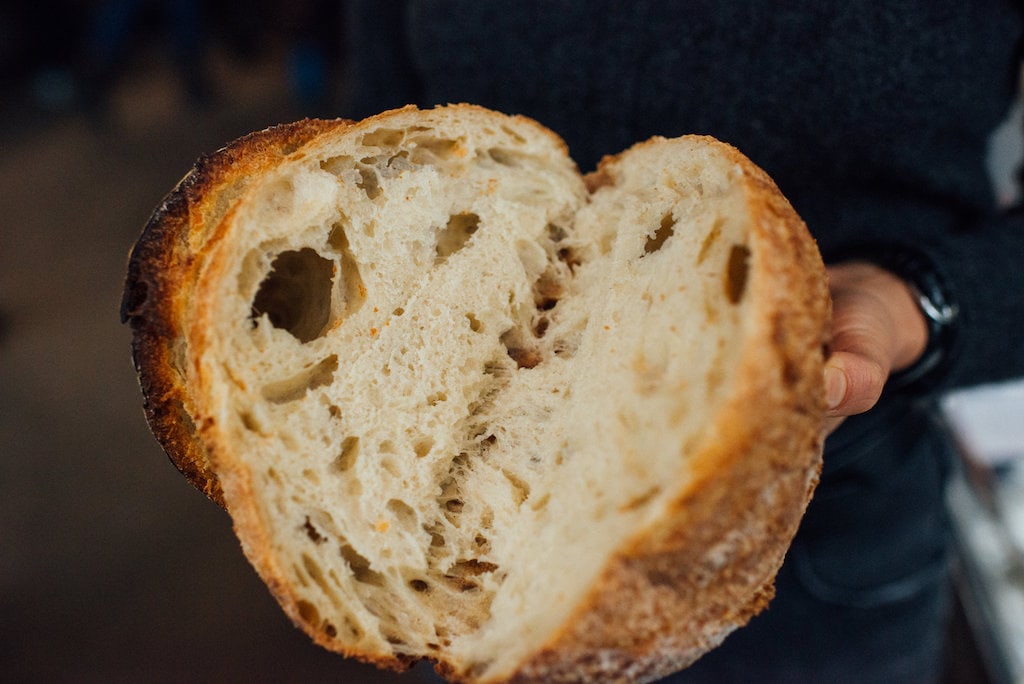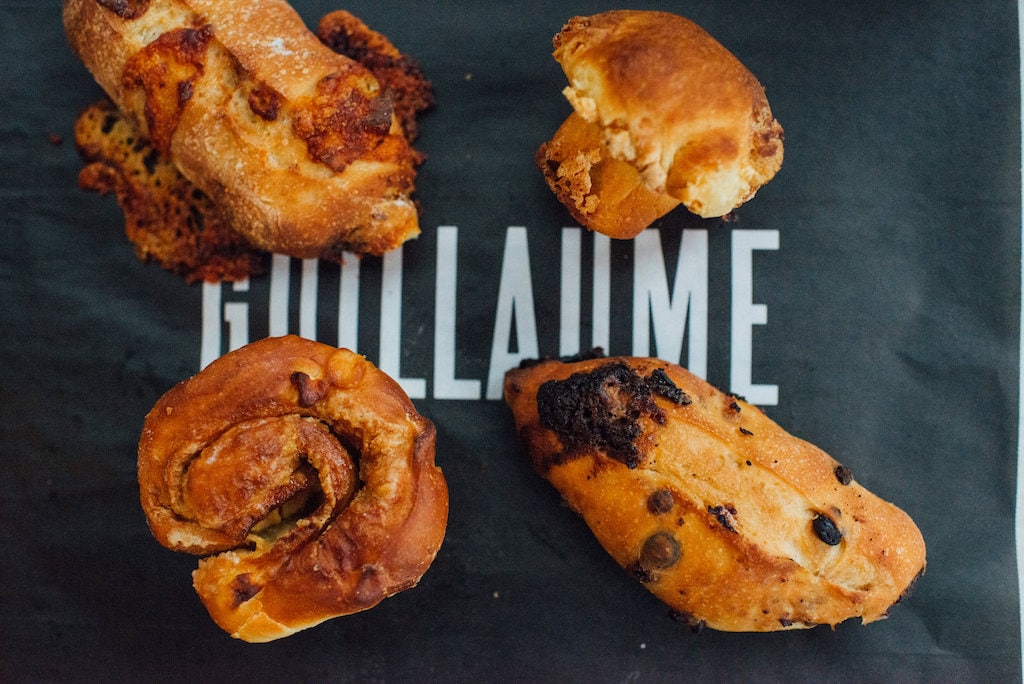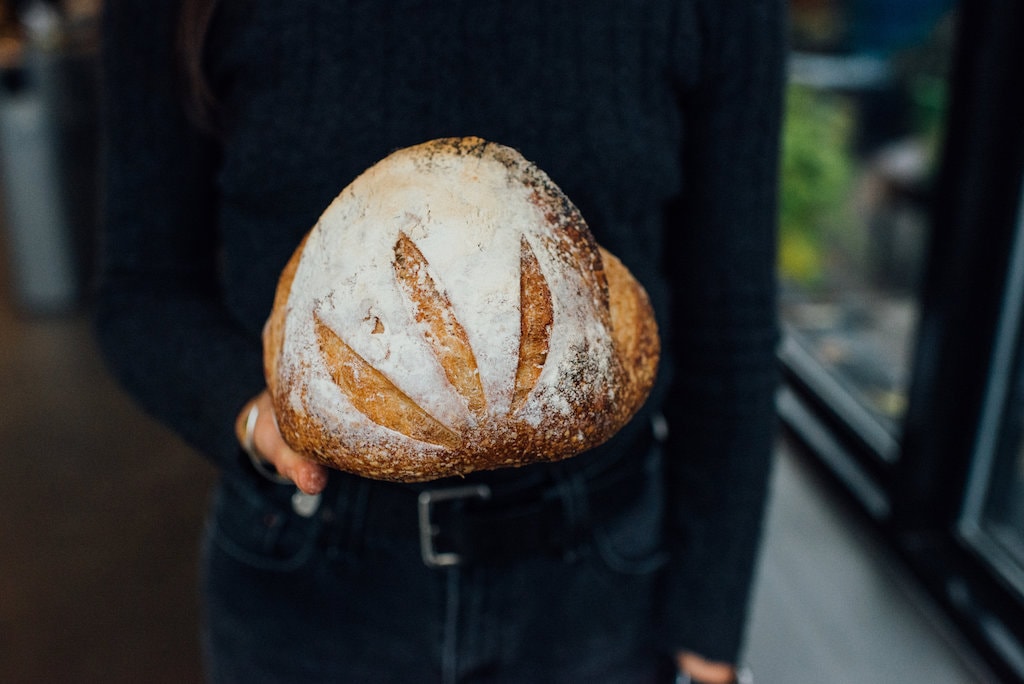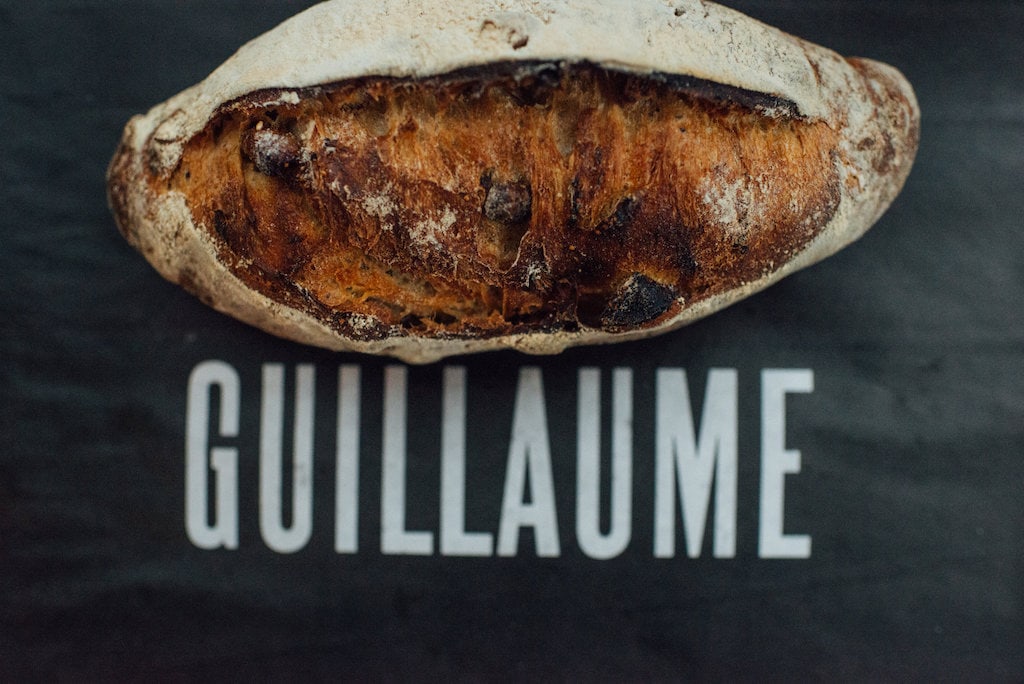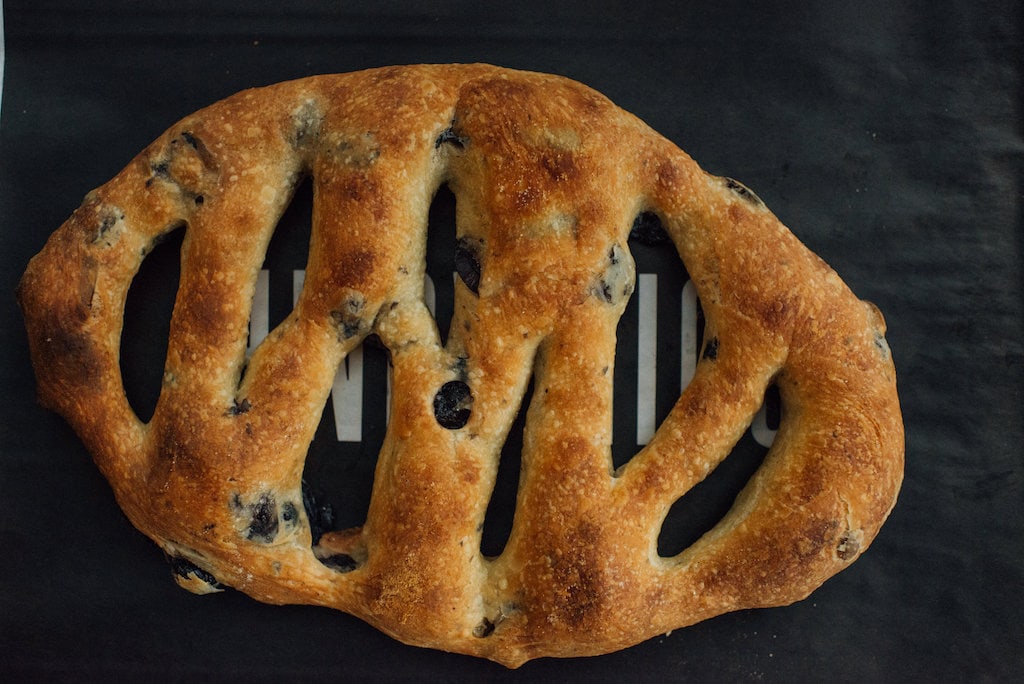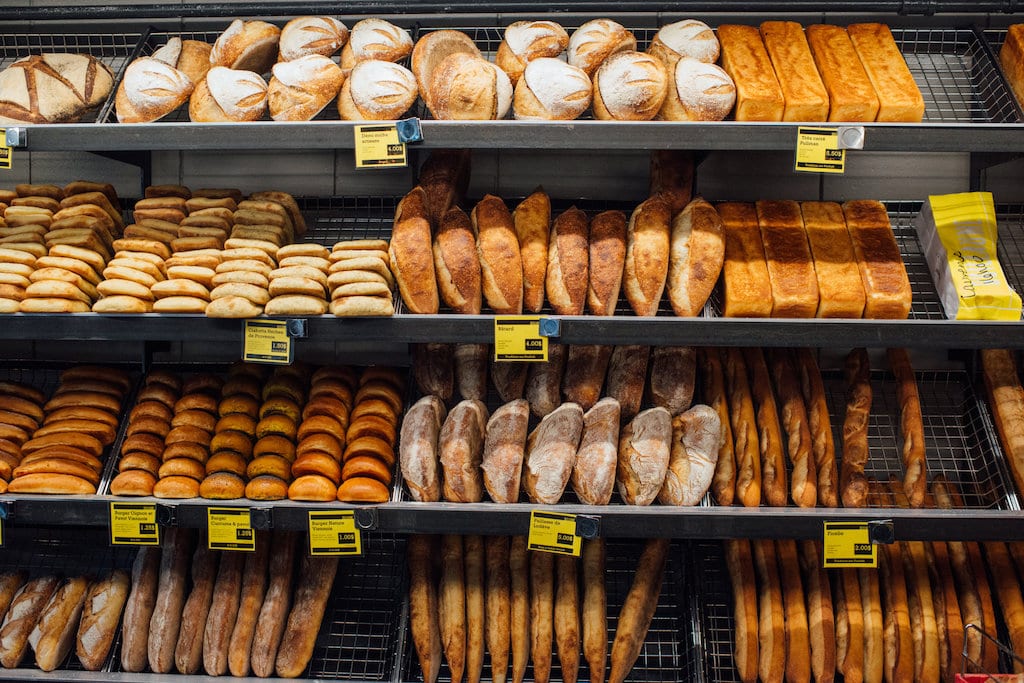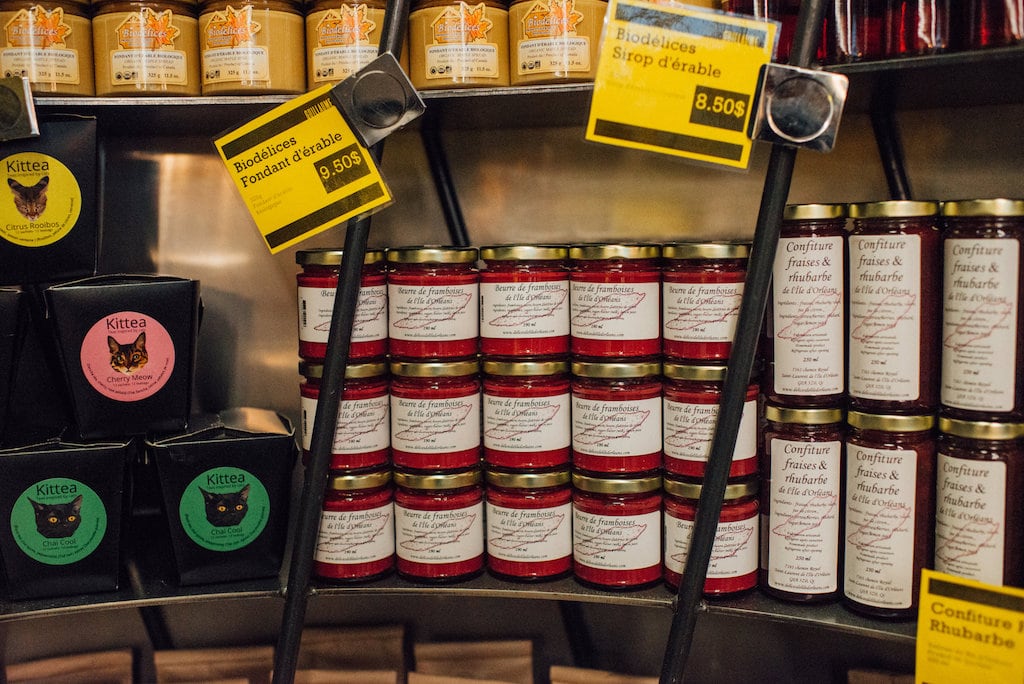 Boulangerie Guillaume

$
Monday: 7:00 AM – 7:00 PM
Tuesday: 7:00 AM – 7:00 PM
Wednesday: 7:00 AM – 7:00 PM
Thursday: 7:00 AM – 7:00 PM
Friday: 7:00 AM – 7:00 PM
Saturday: 7:00 AM – 7:00 PM
Sunday: 7:00 AM – 7:00 PM

Boulangerie Guillaume is a success story. Having originally started out as a small neighbourhood bakery, it is now one of the most popular bakeries in the Mile End, if not in Montreal.
The name "Boulangerie Guillaume" was a tribute to the tradition of French bakeries, which are named after their baker. The talented baker behind this project is Guillaume Vaillant, who with his girlfriend Valériane Lamirande-Gauvin, opened the charming bakery.
Guillaume had no idea he would have a bakery; with a background in sociology, he started working at Première Moisson bakery somewhat by accident. However, he quickly developed a passion for the business and an interest in the field. After doing several internships and apprenticeships, he decided to open his own bakery with his girlfriend. Excellent idea!
Boulangerie Guillaume first opened in the Mile-End in 2010, right next to Larry's restaurant on Fairmount Avenue. At first, they focused on the usual bakery products, but their customers wanted more. They quickly adapted and moved to their current – and much larger – space at 5134 St-Laurent Boulevard. Once again, customers expressed their desire for more. Guillaume and Valériane adapted again, this time with an expansion. The entrepreneurs bought the store next door and now have a 4000 square foot work space. The expanded Guillaume Bakery space was designed by the baker himself, with the help of Laurent McComber. The result is modern, contemporary, urban, and uncluttered, with an industrial feel.
In 2019, Guillaume initiated an important shift by deciding to incorporate senior management into the company. Thus, long-time employees of the bakery are now partners. They are Christian Alexis Léon, Théo Sadozai, Janis Bouchard and Rémi Delpino. As Guillaume Vaillant explains, this is an important step for the company and a good illustration of the business philosophy that he and Valériane wish to put forward: "At first, we wanted to make a cooperative, but it was complex. We started with a standard company and we adapted. Now, we've arrived at what we want, to have a free enterprise. It sounds abstract, but for us it's an accomplishment. It's about putting the bakery back in the hands of the key players who contribute to its success. Each member of the team has his or her strengths and brings a lot to the bakery.
Guillaume now supplies several restaurants and his products can be found in several places throughout the city. Victim of its success, a new location has been acquired, at 5170 Saint-Laurent Boulevard, in order to meet the demand: "We are going through a growth crisis, we have always had a problem of space, of work surface. To be able to produce enough quality breads and to be able to welcome more customers, we needed a bigger space. The 4,000 square feet of 5134 will be used entirely for the production of Guillaume's breads and pastries, while the new space will be used specifically to serve customers. The recovery of such a large work space will allow the team to produce more sophisticated pastries. Guillaume's team is very involved in the pastries and cakes and has the green light to let their imagination run wild. This freedom given to employees is essential according to Valériane, who stresses the importance of keeping the creative process alive within a company. Guillaume's new space should be ready to welcome customers by the end of summer 2021.
On the bread side, they have a superb menu of nearly 80 homemade products available every day. The quality of the breads at Guillaume is remarkable. As for his favourites, the baker says he obviously likes all his breads, but confides that he has a weakness for his Mediterranean breads – ciabattas, fougasses with Kalamata olives and others – and his écoliers. We have a soft spot for his apple buns, whose recipe is inspired by one of his mother's recipes. Guillaume improves his bread offer from time to time, always listening to his customers, who are very loyal.
Guillaume offers an interesting customer experience; the staff is welcoming and dynamic. It is a pleasant human experience and a delicious culinary experience, since the main attraction of the place is the bread.
We also like the place for its superb public terrace. In fact, due to city legislation that does not allow them to operate a terrace through their business, the owners submitted a bold proposal in 2016; that of transforming the space next door into a public space, that is, open to everyone, 24 hours a day. The project is a pilot project done jointly with the Borough of Plateau-Mont-Royal & the Mile End Merchants Association. They provided the bakery with the street furniture and a budget for the landscaping. The city's maintenance of this space will cease as of 2021, but Guillaume and Valériane are thinking of different ways to use the space to benefit everyone. As engaged citizens, they know the importance of public spaces in the city and want to see the space next to their bakery continue.
Written by Élise Tastet
Photography by Alison Slattery