Montreal's Best Chicken Sandwiches: For a delicious lunch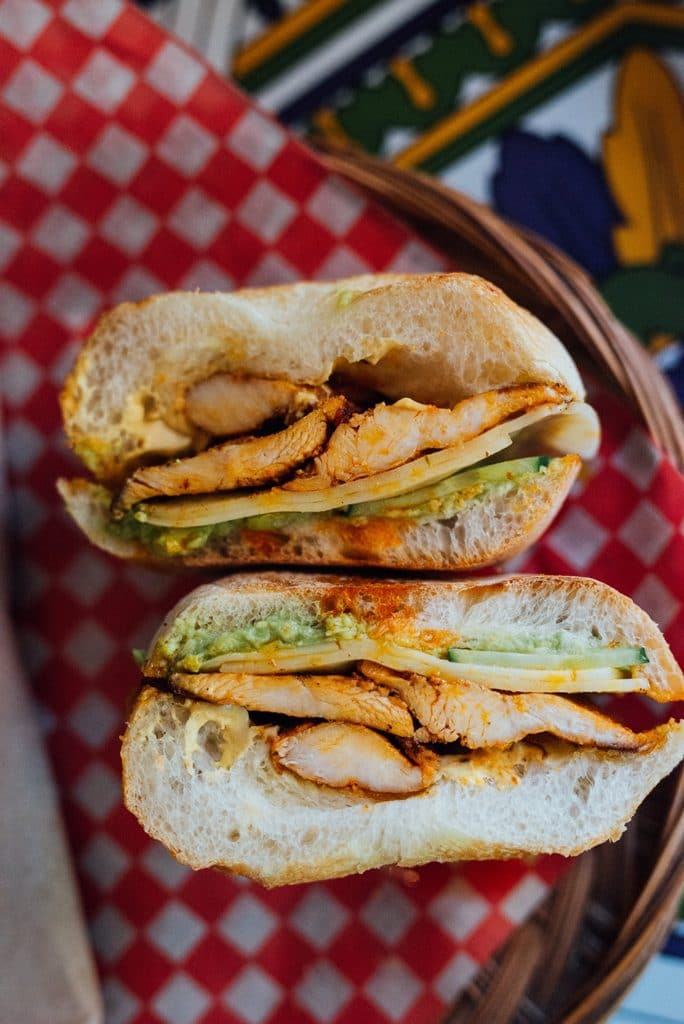 Summer is finally here, and for us, this means lunches in the park with sun, salads and sandwiches. At Tastet, we are big fans of sandwiches. What we like the most about them is that there are an infinite variety of possibilities, all adaptable to your current cravings! Everything is up to you: the bread, condiments, protein, fresh elements, accompaniments; really everything! You can always think outside the box with sandwiches, and we love the endless creativity! With this being said, some classics are still real winners like the chicken sandwiches.
We regularly go out for lunch and the variety of chicken sandwiches we have discovered is impressive! We love to taste and experiment new flavours, and so we've compiled the best chicken sandwiches – or at least our favourites! – in Montreal. You can take them with you to eat in a park when the weather is nice, or eat them on site; any way is the right way.
If you're looking for more delicious lunch suggestions, we also have a list of the best Bánh mì and a list of lunch suggestions under $10 in the Mile End.
Here is our list of the best chicken sandwiches in town to help you filter the myriad choices.
Enjoy!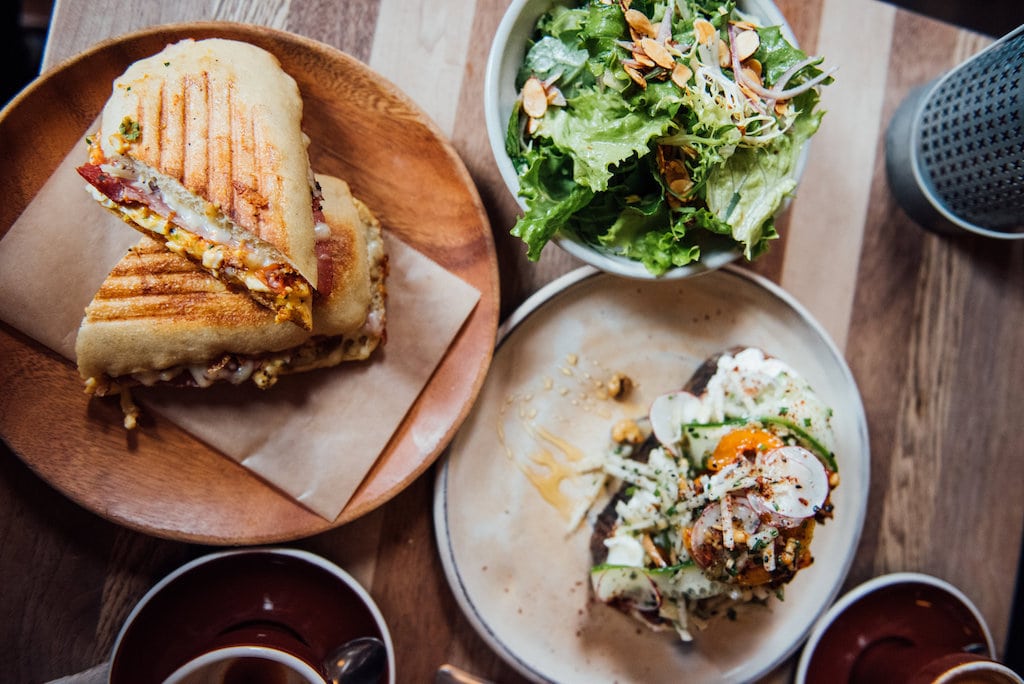 Since opening its doors in 1997, Olive & Gourmando has been a Montreal institution. Olive & Gourmando makes some of the best chicken sandwiches in town; Le Gustavo is made with a grilled chicken breast, grilled oignons, Havarti cheese and a delicious Dijonnaise sauce ; totally original and delicious. The restaurant is often busy, but you can order to go.
351 Rue Saint-Paul Ouest
Montréal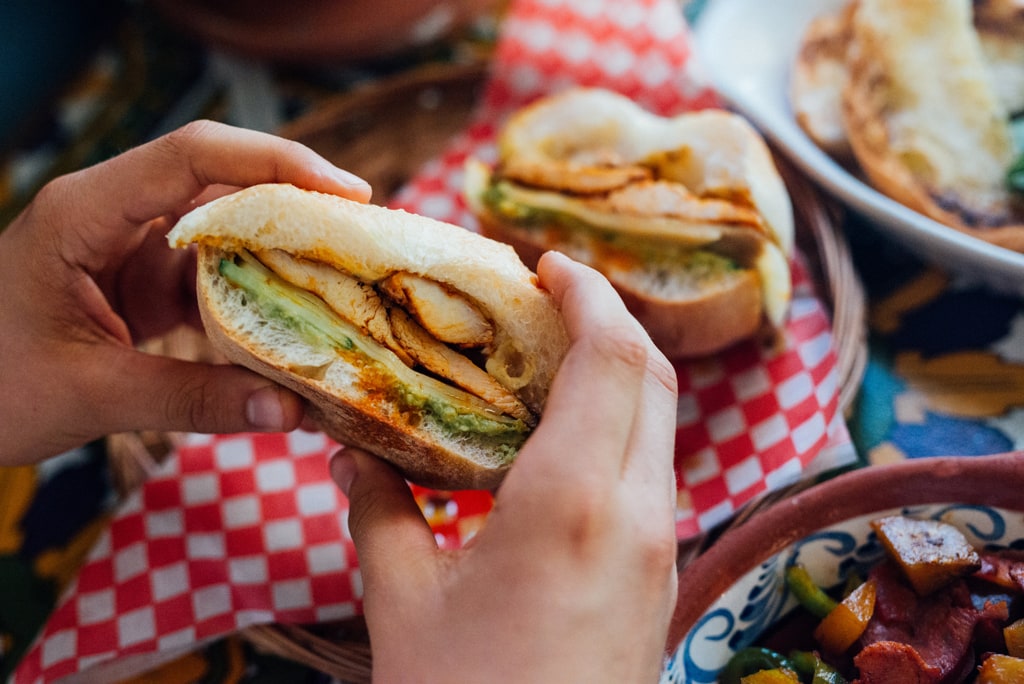 Chez José is a classic Montreal establishment. The small counter restaurant on Duluth Street offers an inviting and friendly atmosphere all year long. The space is colourful, with lively southern music and the friendly staff takes good care of you. Here, the Churrasco sandwich is one of the best chicken sandwiches in Montreal: soft bread, avocado, cucumber, white cheese and chicken. The bun is generous, the hot sauce tasty, and you can wash it down with one of their house smoothies. To be enjoyed on site or to go.
173 Avenue Duluth Est
Montréal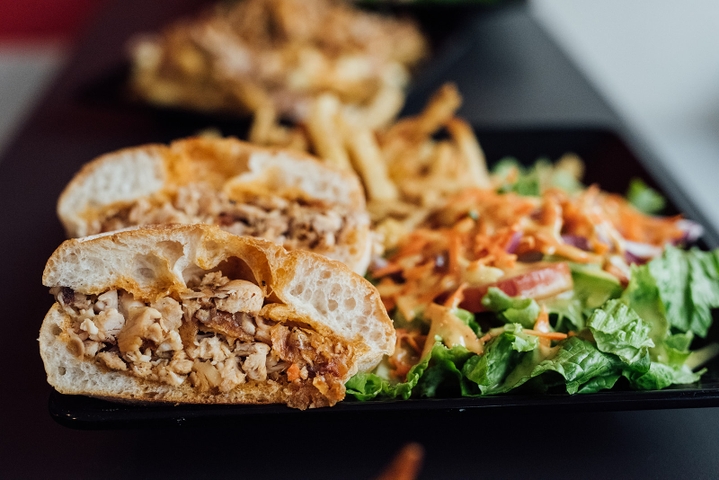 Since 1994, Romados has been preparing renowned Portuguese chicken in Montreal. The place is known for its long lines, but the wait is well deserved: here you find one of the best barbecue chicken sandwiches with a Portuguese accent. The sandwich comes with fries or salad. The restaurant has been named Montreal's #1 rotisserie for several years running. We love the generous portions and you can enjoy your feast on the spot or to go.
115 Rue Rachel Est
Montréal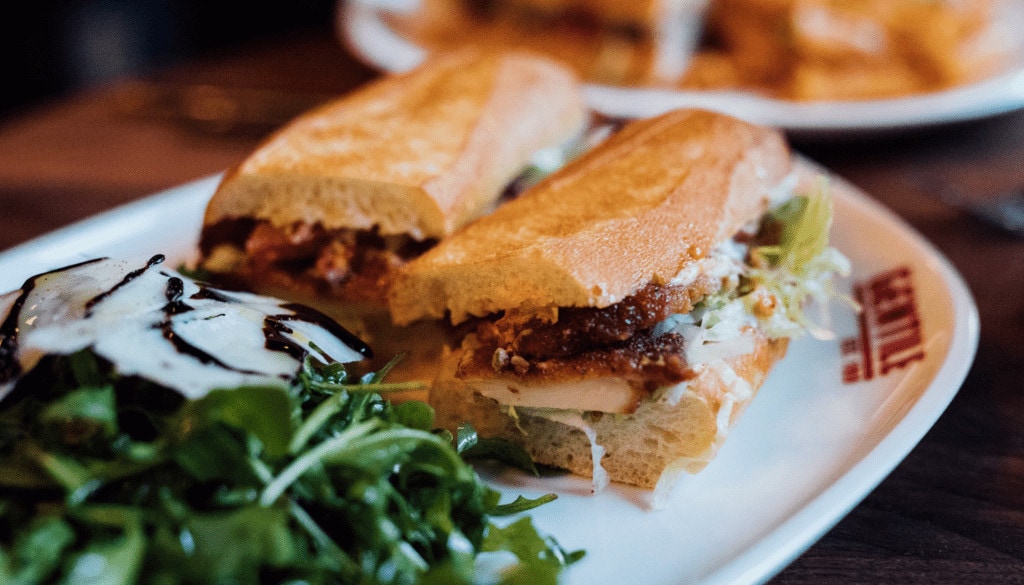 One of the best kept secrets in Montreal! The very first Café Gentile opened in 1959, in the heart of the Ahuntsic-Cartierville neighbourhood. In November 2016, Café Gentile Westmount continues the long history of the establishment on Sainte-Catherine Street. The café offers a welcoming and relaxed atmosphere where you can enjoy a delicious chicken sandwich. You'll find several chicken wrap options, but our favorite is the classic breaded chicken sandwich with lettuce, tomato, and mayo bomba. You can enjoy your sandwich on the patio, or take it to go.
4126 Rue Sainte-Catherine
Westmount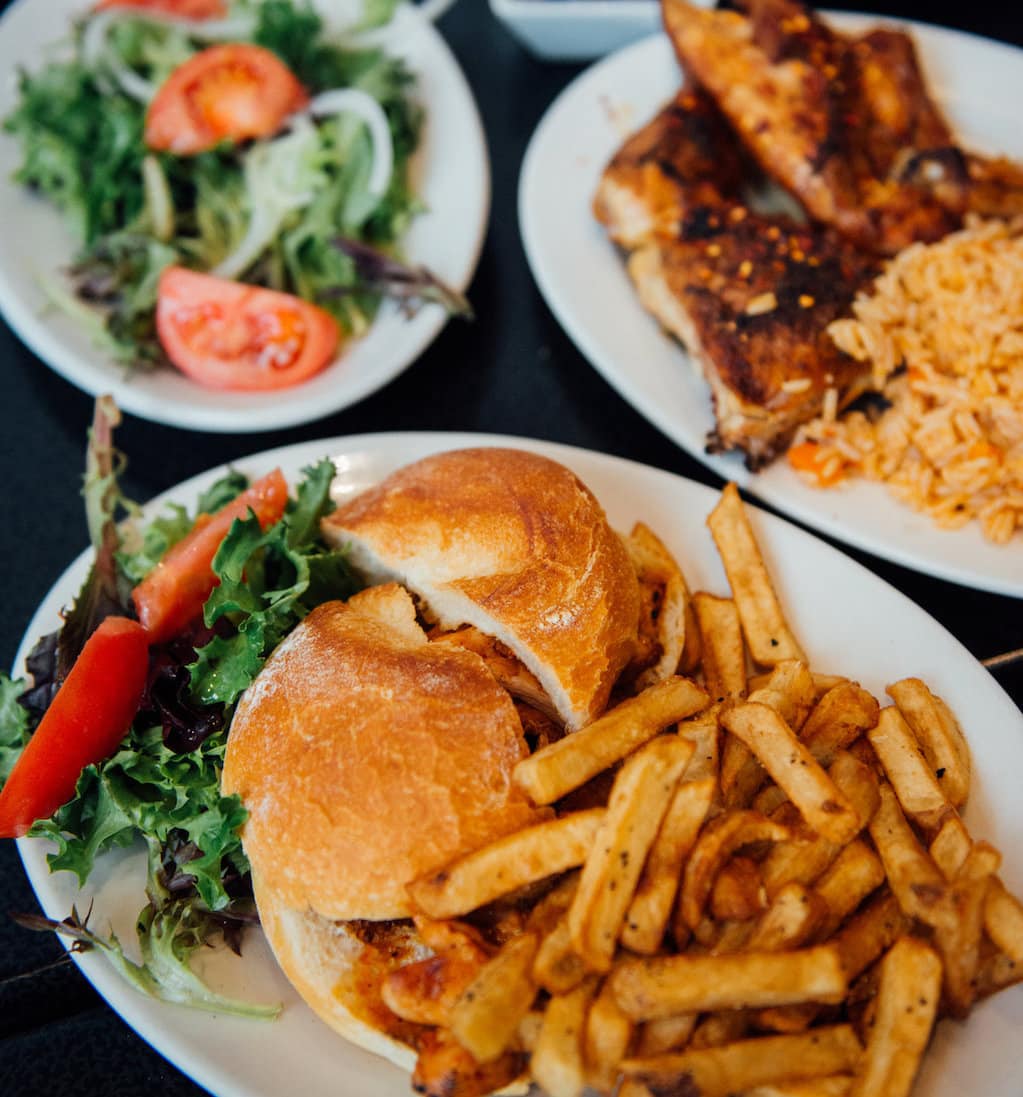 Located in the heart of the Plateau Mont-Royal, Rotisserie Portugalia is known for its outstanding Portuguese barbecue chicken. Their chickens are soaked for hours in their secret marinade and slowly cooked on the grill for crispy skin and spicy flavour. Their chicken sandwich is very good, and served in a Portuguese bun, with salad and fries – simple, but tasty. You can eat on site or take it to go (note that they are near Jeanne-Mance Park and Mount Royal!)
34 Rue Rachel Ouest
Montréal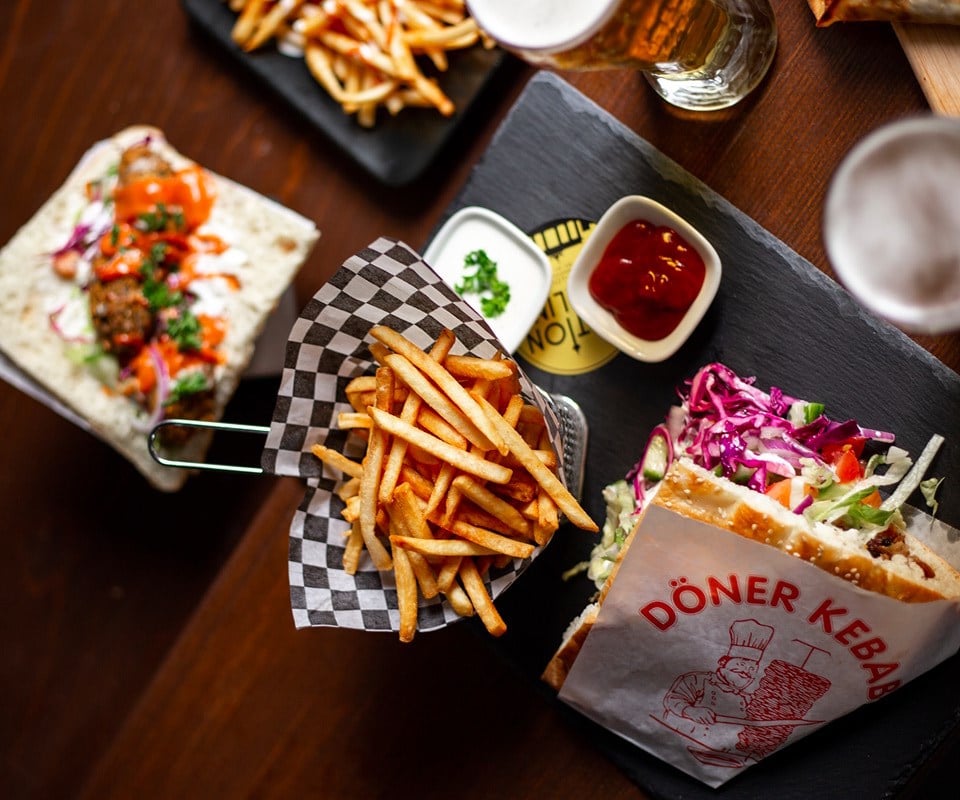 Station Berlin is a German doner bar on the corner of des Pins Avenue and St. Urbain Street. Here, you can enjoy Berlin classics like currywurst and a kreuzberger. However, the chicken doner is their specialty and one of our favorites. The chicken is grilled just right, and the creamy sauce and fresh tomatoes make it simply delicious and totally addictive! We love it!
3751 Rue Saint-Urbain
Montréal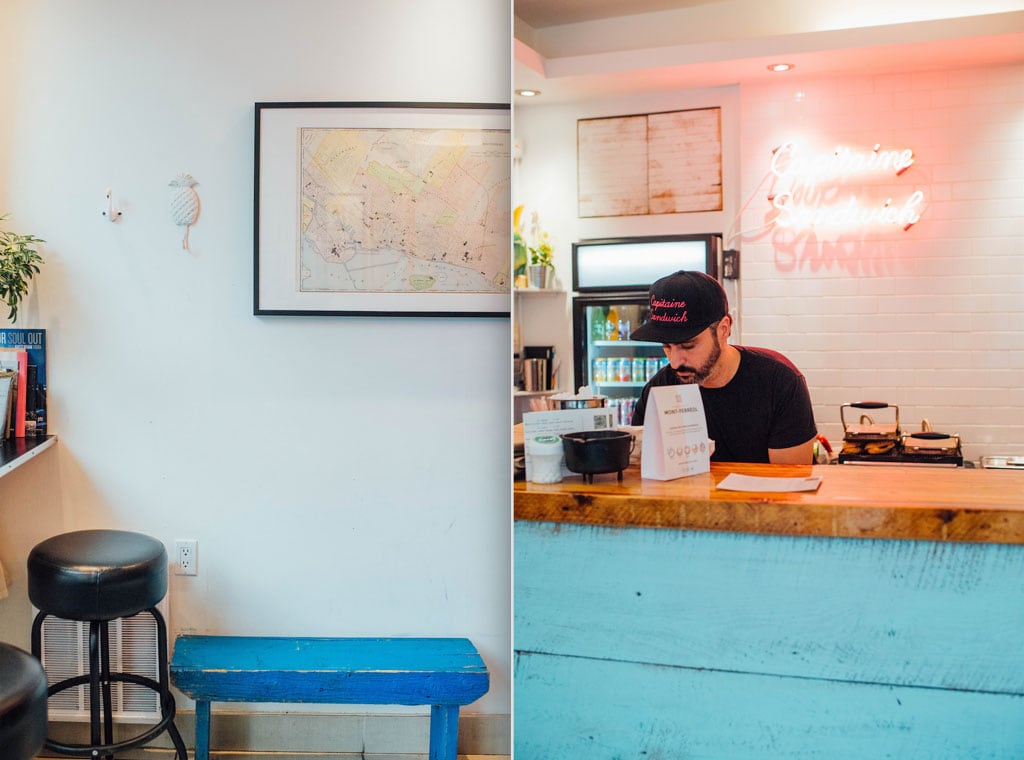 Capitaine Sandwich
Capitaine Sandwich is a very gourmet sandwich counter. With seven sandwiches on the menu and one on the slate, you'll be satisfied with an indulgent lunch that's just right and delicious. One of our favorites is the El Rancho: a sandwich with delicious grilled chicken, jalapenos, cilantro, cheese and homemade ranch dressing. It's so hot, we'd eat it every day!
Rue de Bullion
Montréal
351 Rue Saint-Paul Ouest Montréal H2Y 2A7
173 Avenue Duluth Est Montréal H2W 1H4
115 Rue Rachel Est Montréal H2W 1C8
4126 Rue Sainte-Catherine Westmount H3Z 1P4
34 Rue Rachel Ouest Montréal H2W 1G1
3751 Rue Saint-Urbain Montréal H2W 1T4
Rue de Bullion Montréal H2W 2E5