Chocolatiers outside Montreal: Our suggested addresses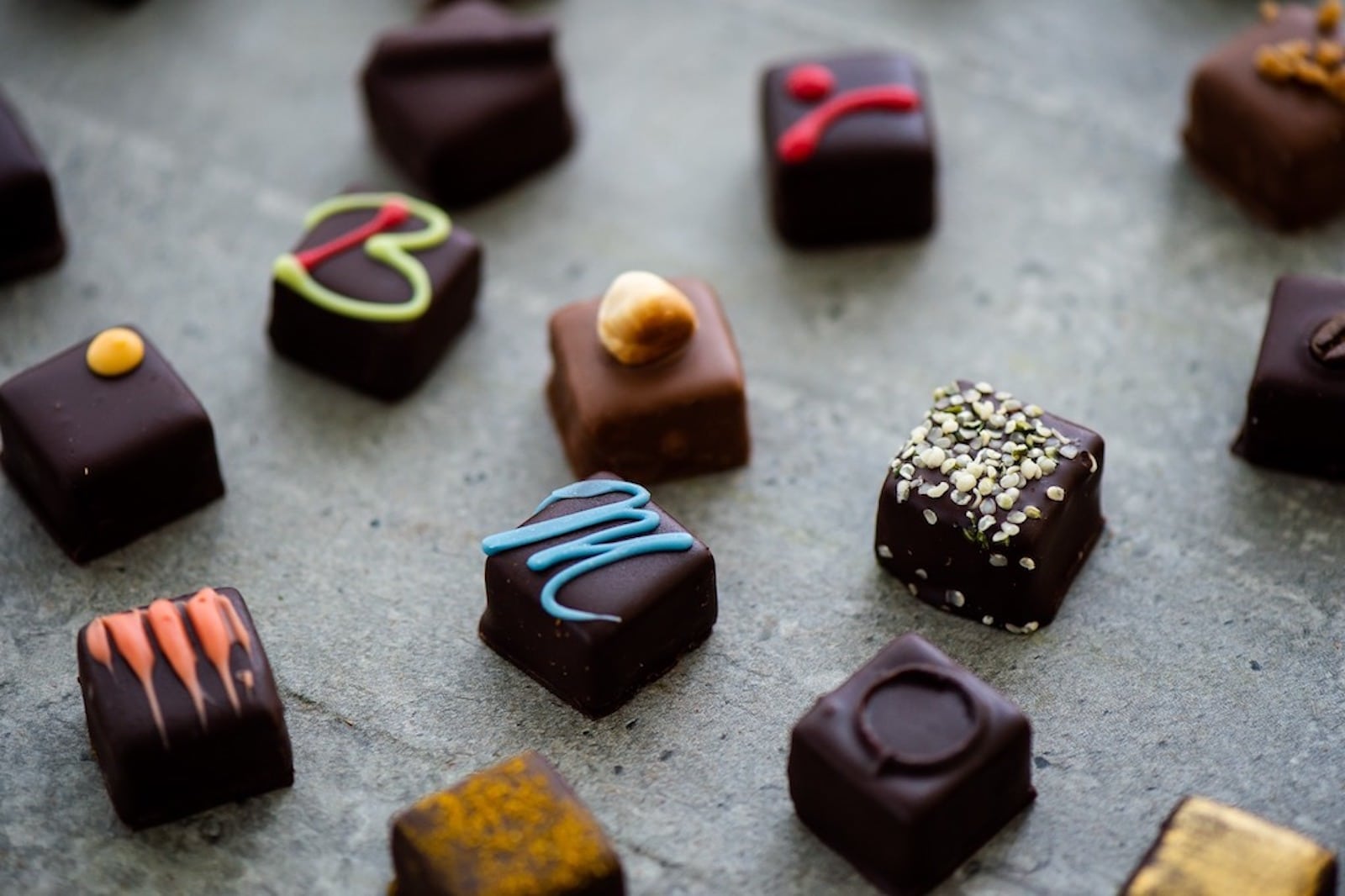 Chocolatiers outside Montreal: our suggested addresses
Mother's Day is fast approaching and chocolates always make excellent gifts for this occasion. Of course, it's a good idea to think outside the box and choose products made in Quebec rather than encouraging multinationals that produce industrial chocolate. There are many artisanal chocolate makers in the province and their magnificent products have nothing to envy to the chocolate found on grocery store shelves. We are fortunate to have several excellent chocolate shops on the island of Montreal, such as État de Choc, Lecavalier-Pétrone and Les Chocolats de Chloé. However, there are a multitude of artisanal chocolate shops outside of Montreal that are worth discovering.
Whether it's for a special occasion such as Easter, Mother's Day, Father's Day, Halloween or Christmas, or simply to treat yourself while encouraging chocolate artisans, all reasons are good to visit them. In addition to finding delicious sweets, it is an opportunity to meet passionate people who are always happy to share their knowledge and expertise with their customers. This is another added value of local businesses!
And a few other suggestions from our readers!
Josiane L. recommends Chocolaterie Vanden Eynden in Magog. Thank you Josiane!
Line F. recommends Eddy Laurent Chocolatier Belge in Quebec City. Thank you Line!
André D. recommends Beatrice et Chocolats in Gatineau. Thank you André!
Kao Chocolat in L'Anse-Saint-Jean.
If you think an address should be included in this list of chocolate shops outside of Montreal, feel free to send us your suggestions right here.
Here are a few suggestions of chocolate shops located outside of Montreal where you can get some very good artisanal chocolates.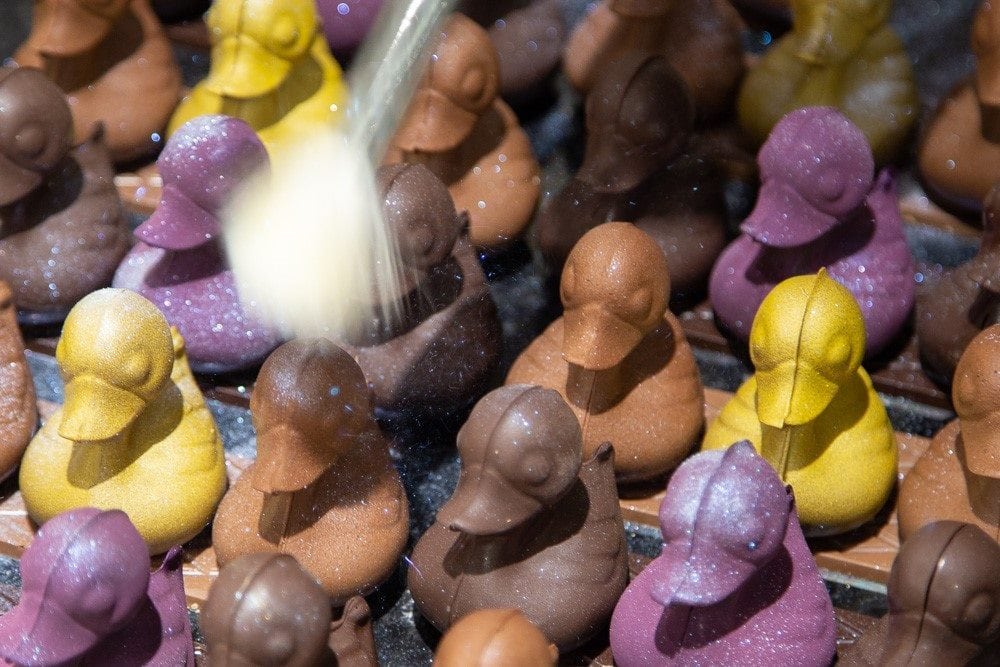 Chocolaterie Samson
Chocolaterie Samson in Trois-Rivières is owned by the very talented chocolatier Nancy Samson. Her original creations will please everyone. The maple leaf mignardise, a specialty of the house, is very popular. During the summer season, the chocolate factory adapts and offers an artisanal ice cream counter. Photo Chocolaterie Samson
1066 Rue Champflour
Trois-Rivières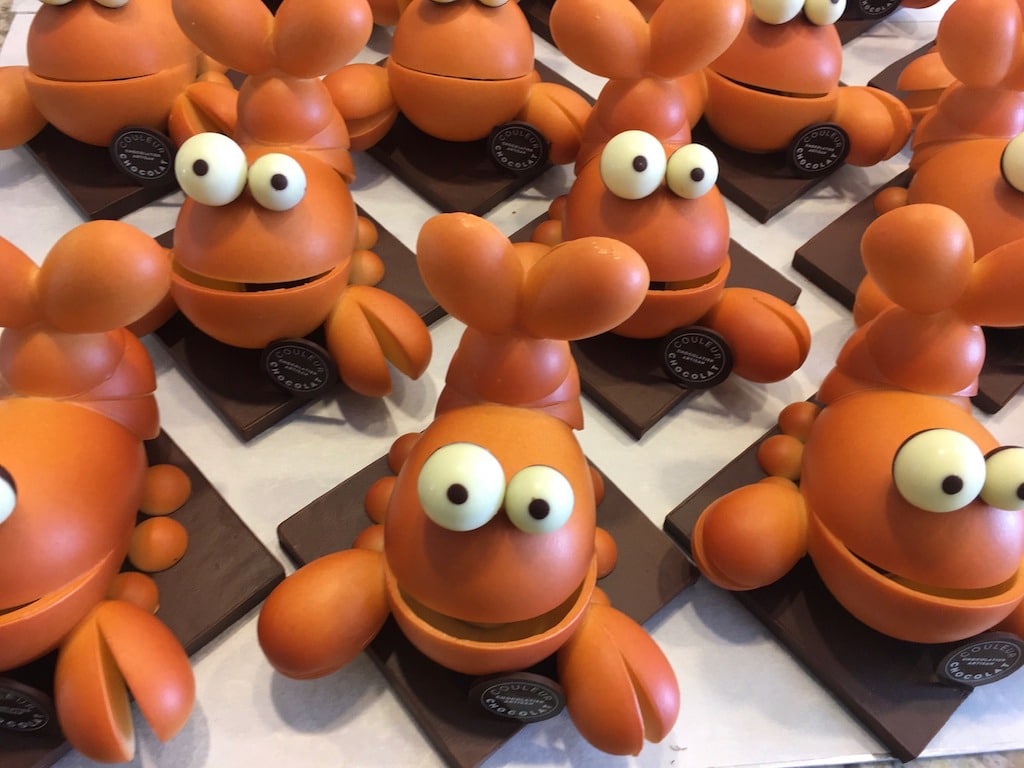 Couleur Chocolat
Couleur Chocolat offers the magnificent creations of chocolatier Carl Pelletier. Located in Sainte-Anne-des-Monts in Gaspésie, Couleur Chocolat offers its customers products that are as beautiful as they are good. It is also a place where you can learn more about chocolate and its production, thanks to the Economuseum of Carl Pelletier, the founder of the house. Customers can enjoy a virtual reality experience to be immersed in the world of the chocolate factory. Couleur Chocolat is another interesting place to stop by to meet real enthusiasts! Photo Couleur Chocolat
36 2e Rue Ouest
Sainte-Anne-des-Monts
See on map
1066 Rue Champflour Trois-Rivières G9A 1Z9
36 2e Rue Ouest Sainte-Anne-des-Monts G4V 2H1
Photography by Fays Terroir Chocolaté