Saint-Henri: Our take-out suggestions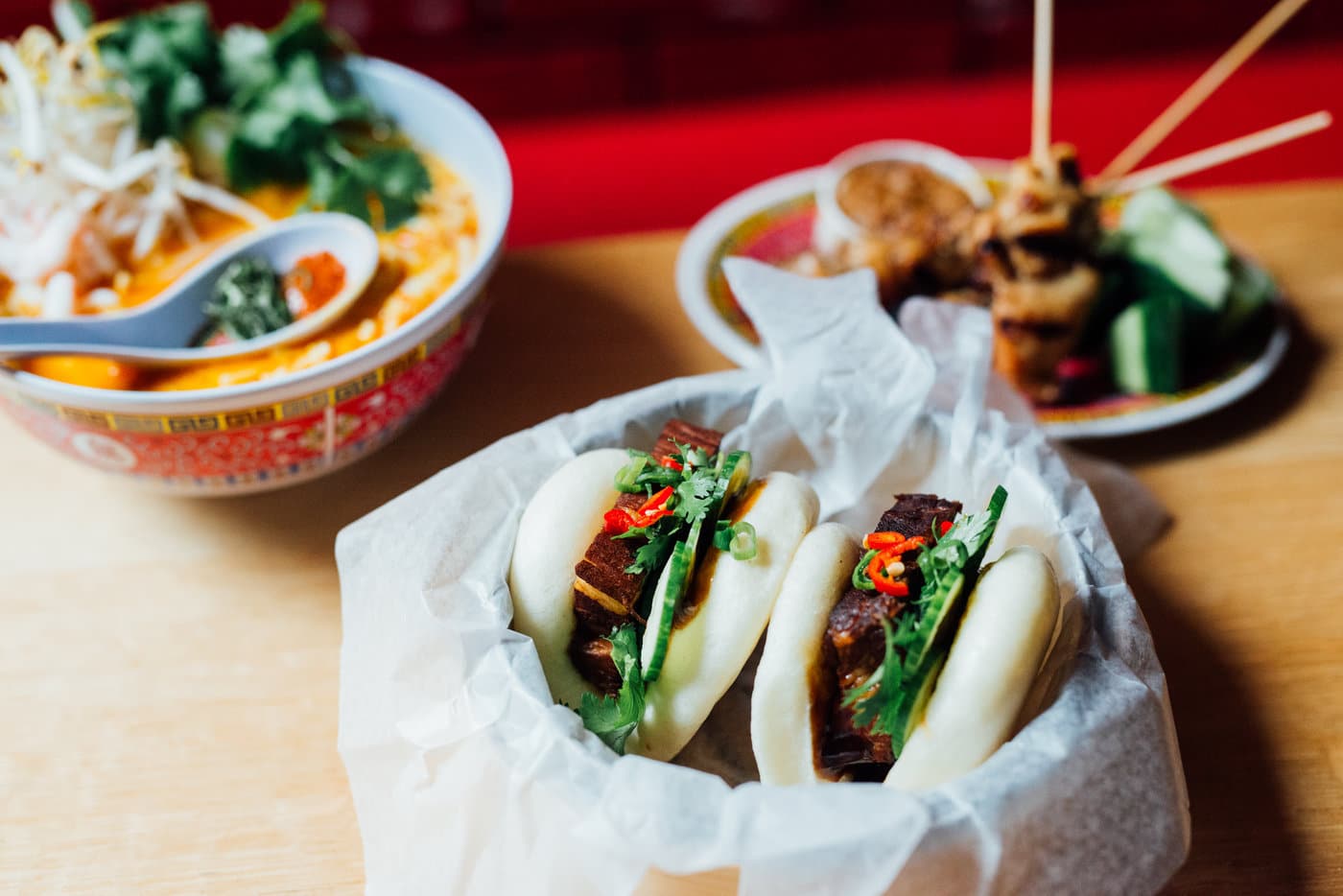 The Saint-Henri neighbourhood is an emblematic place within the city of Montreal. Both before and after its annexation to the city in 1905, the history of Saint-Henri illustrates the evolution of the island's industrial districts. Bordered by the Lachine Canal and adjacent to the Atwater Market, it is a lovely place to stroll and enjoy the parks and beautiful architecture. Speaking of which, one thinks in particular of the fire station located at Place Saint-Henri or of the well-known historic house that is mentioned in the novel Bonheur d'Occasion by Gabrielle Roy. While walking in the neighbourhood you'll be sure to build an appetite, and that's a great thing because Saint-Henri is full of excellent places to order delicious take-out.
Like its neighbours in the South-West, Griffintown and Little Burgundy, the diversity of the dining scene in Saint-Henri will appeal to all palates, and we're happy to share this list of places open for take-out.
For other suggestions, consult the general list of open restaurants that offer a take-out menu. If you're craving a particular dish (burger, dumplings, sushi, pizza…), we recommend consulting our other lists of good take-out places, specifically designed to give you ideas in the particular context of the pandemic. It's always great to discover your neighbourhood and the best it has to offer.
See on map
5135 Notre-Dame Street West Montreal H4C 1T4
4634 Rue Notre-Dame Ouest Montréal H4C 1S4
4690 Rue Notre-Dame Ouest Montréal H4C 1S6
3041 Rue Notre-Dame Ouest Montréal H4C 1N9
4280 Rue Notre-Dame Ouest Montréal H4C 1R6
4629 Rue Notre-Dame Ouest Montréal H4C 1S5
4606 Rue Notre-Dame Ouest Montréal H4C 1S4
4615 Rue Notre-Dame Ouest Montréal H4C 1S5
4609 Notre-Dame Street West Montreal H4C 1S5
4621 Rue Notre-Dame Ouest Montréal H4C 1S5
3981 Rue Notre-Dame Ouest Montréal H4C 1R2
3001 Rue Notre-Dame Ouest Montréal H4C 1N9
511 Rue de Courcelle Montréal H4C 3C1
3618 Rue Notre-Dame Ouest Montréal H4C 1P5
3721 Rue Notre-Dame Ouest Montréal H4C 1P8
5090 Rue Notre-Dame Ouest Montréal H4C 1T1
3568 Rue Notre-Dame Ouest Montréal H4C 1P4
4662 Rue Notre-Dame Ouest Montréal H4C 1S6
4601 Rue Notre-Dame Ouest Montréal H4C 1S5
4601 Rue Notre-Dame Ouest Montréal H4C 1S5