Saint-Henri: Our take-out suggestions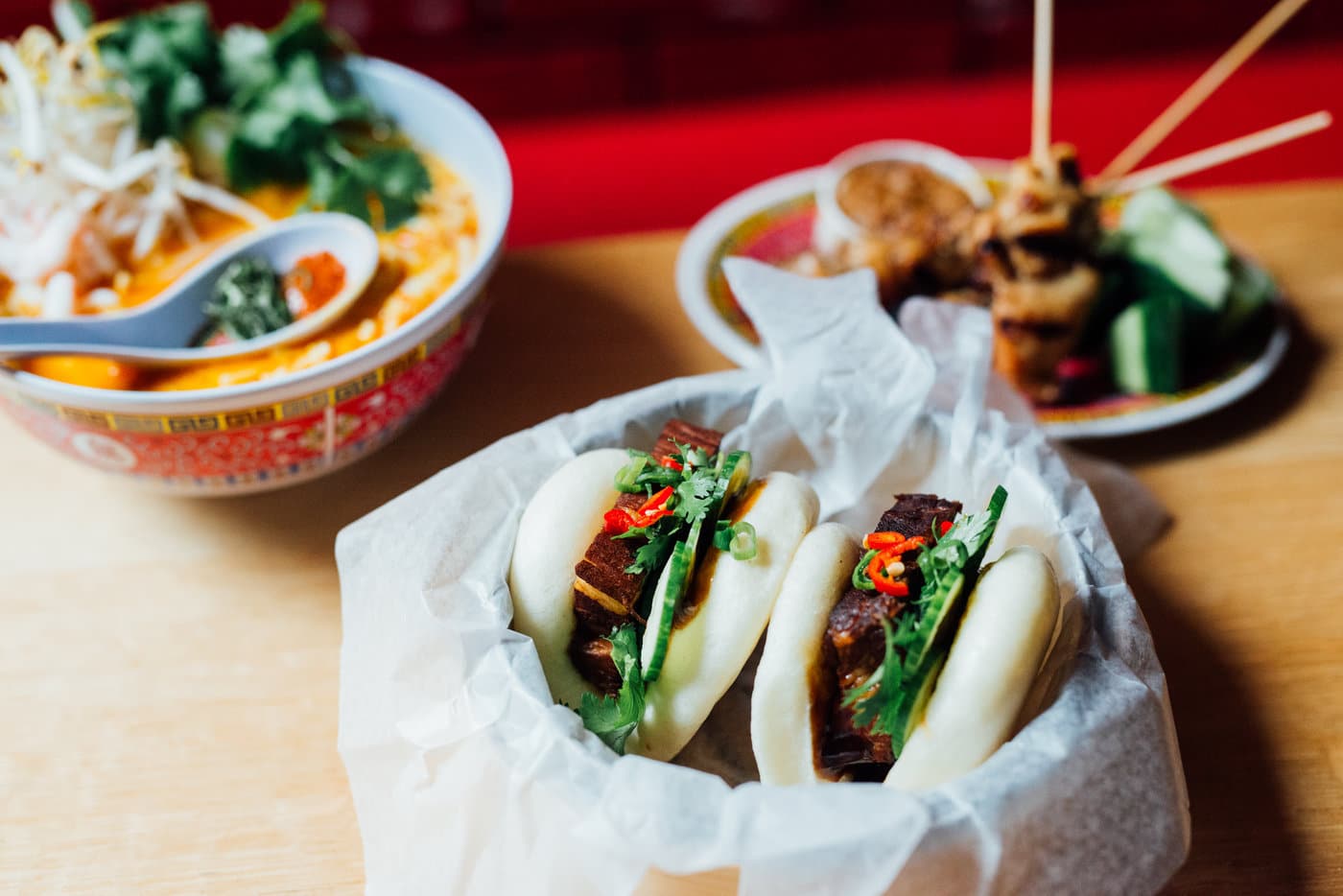 The Saint-Henri neighbourhood is an emblematic place within the city of Montreal. Both before and after its annexation to the city in 1905, the history of Saint-Henri illustrates the evolution of the island's industrial districts. Bordered by the Lachine Canal and adjacent to the Atwater Market, it is a lovely place to stroll and enjoy the parks and beautiful architecture. Speaking of which, one thinks in particular of the fire station located at Place Saint-Henri or of the well-known historic house that is mentioned in the novel Bonheur d'Occasion by Gabrielle Roy. While walking in the neighbourhood you'll be sure to build an appetite, and that's a great thing because Saint-Henri is full of excellent places to order delicious take-out.
Like its neighbours in the South-West, Griffintown and Little Burgundy, the diversity of the dining scene in Saint-Henri will appeal to all palates, and we're happy to share this list of places open for take-out.
For other suggestions, consult the general list of open restaurants that offer a take-out menu. If you're craving a particular dish (burger, dumplings, sushi, pizza…), we recommend consulting our other lists of good take-out places, specifically designed to give you ideas in the particular context of the pandemic. It's always great to discover your neighbourhood and the best it has to offer.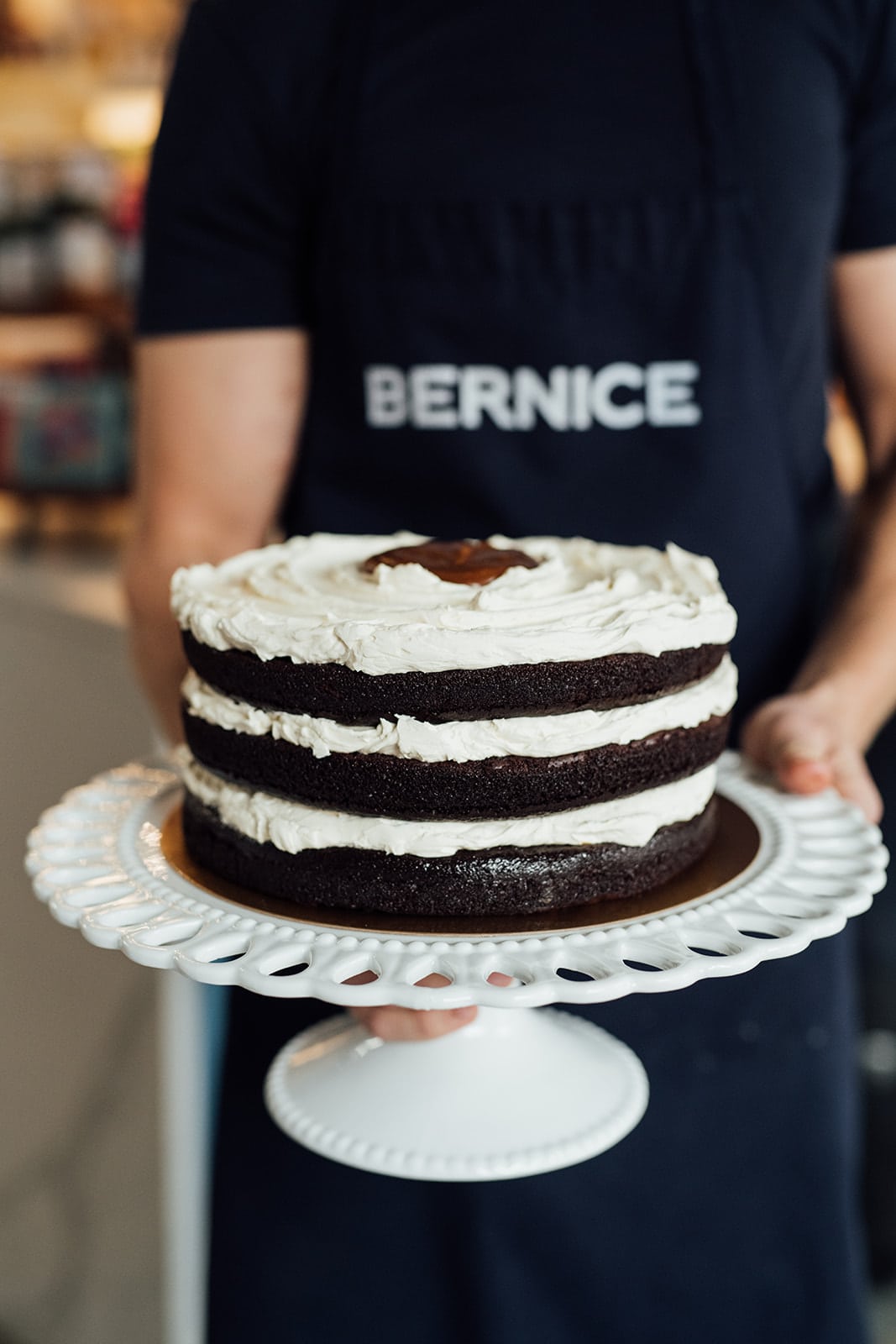 Pastry shop – $-$$ (Back on January 24). Bernice is a newly opened pastry shop in the neighbourhood. Here, Jami Liverman creates decadent cookies and cakes in honour of her grandmother, Bernice. A place that is overflowing with love.
5135 Notre-Dame Street West
Montreal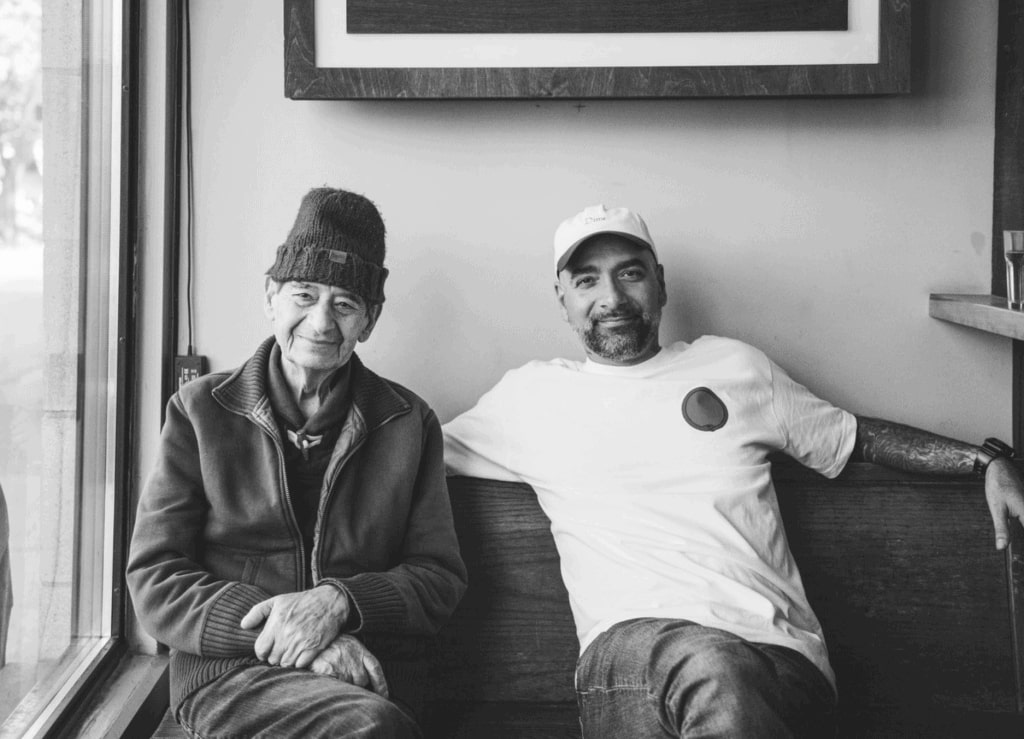 Cafe – $ We stop by Campanelli to have a good coffee and a little sweet to go. The Barista blend prepared especially for the cafe is simply divine.
4634 Rue Notre-Dame Ouest
Montréal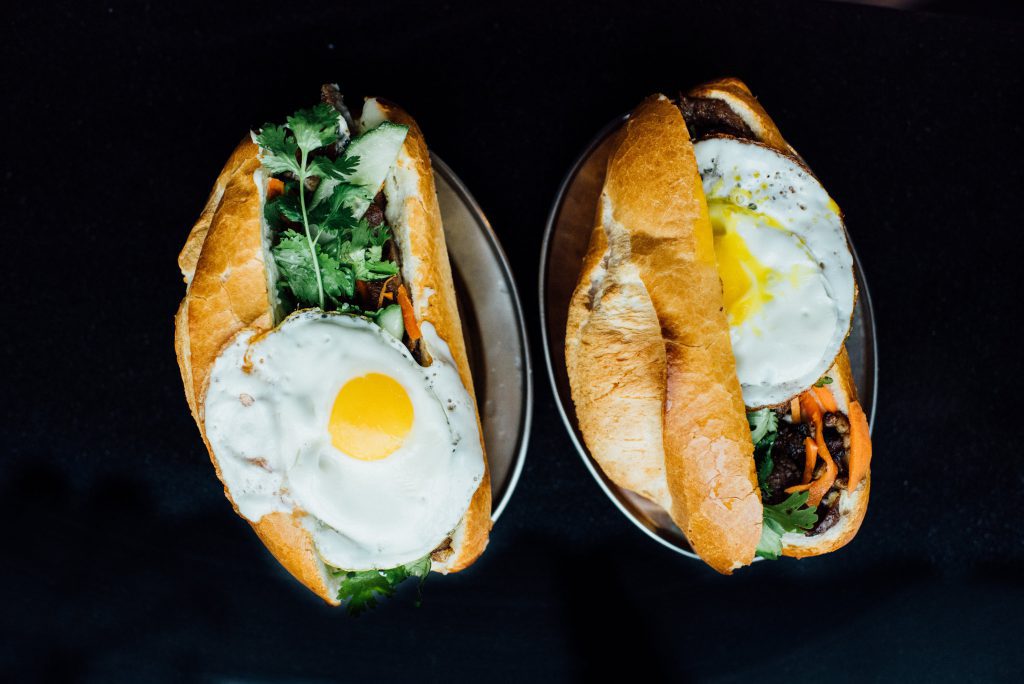 Tran Cantine
Vietnamese Cuisine – $ Vietnamese cuisine is well represented in Saint-Henri, and notably by Tran canteen. Don't be fooled by the modest prices of the dishes: everything is absolutely delicious.
4690 Rue Notre-Dame Ouest
Montréal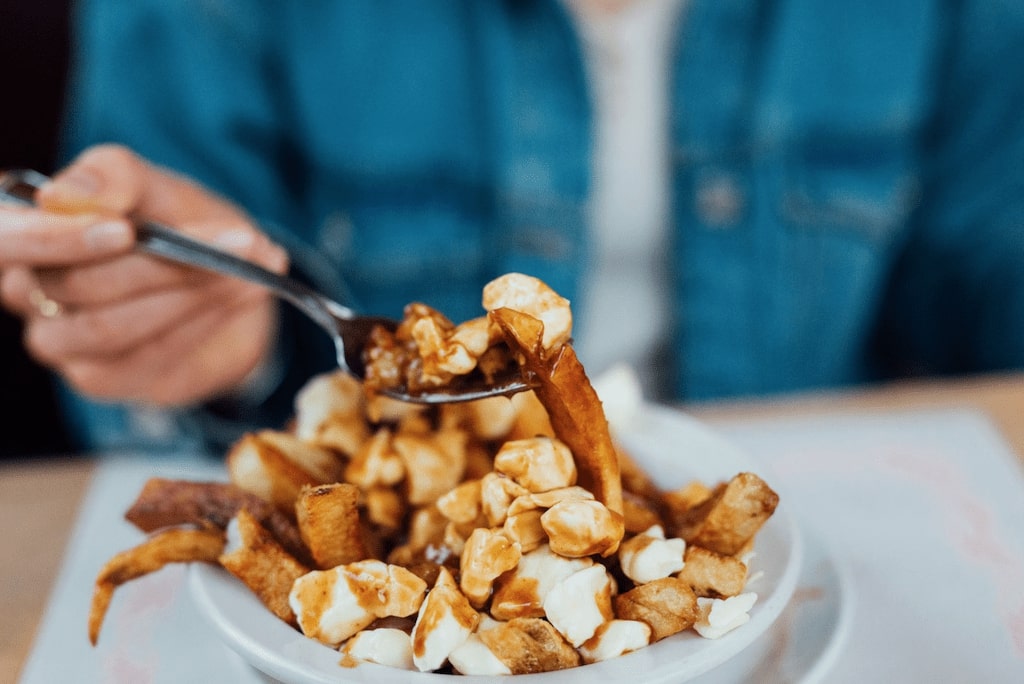 Diner – $ The Greenspot is open and its classic diner menu is available for take-out. Whether it's for a hot dog, poutine or pizza, this is the place to go on Notre-Dame West.
3041 Rue Notre-Dame Ouest
Montréal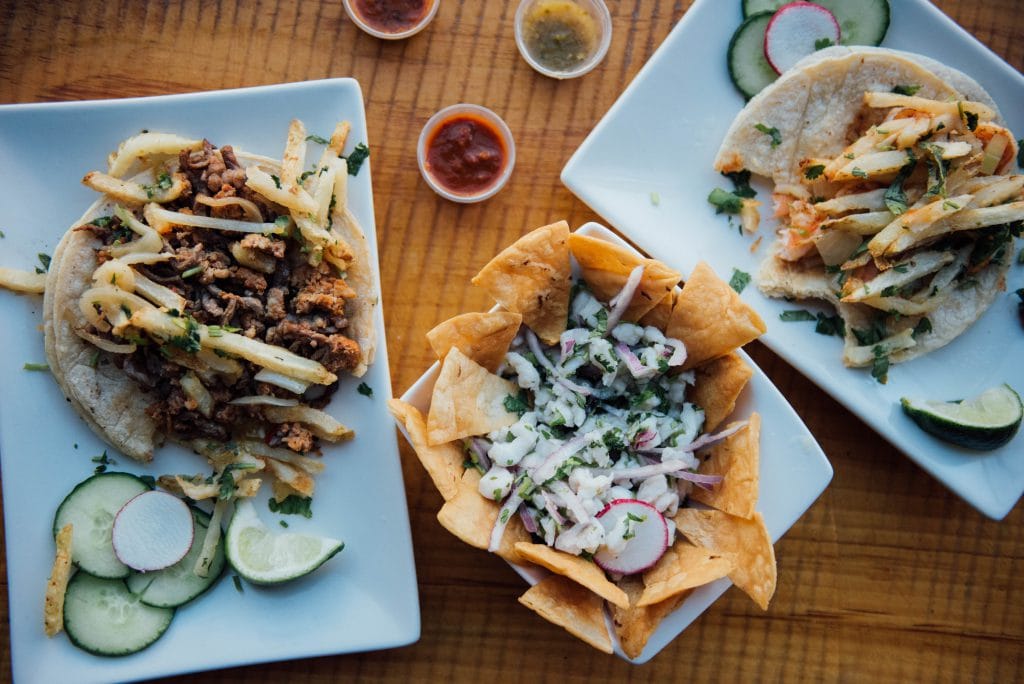 Tacos Victor
Taco Bar – $-$$ When it comes to tacos, Tacos Victor serves up some of the best in town. Chef Victor's joie de vivre is evident in his creations. The service is fast and the food is always fresh. This is one of our favourites.
4280 Rue Notre-Dame Ouest
Montréal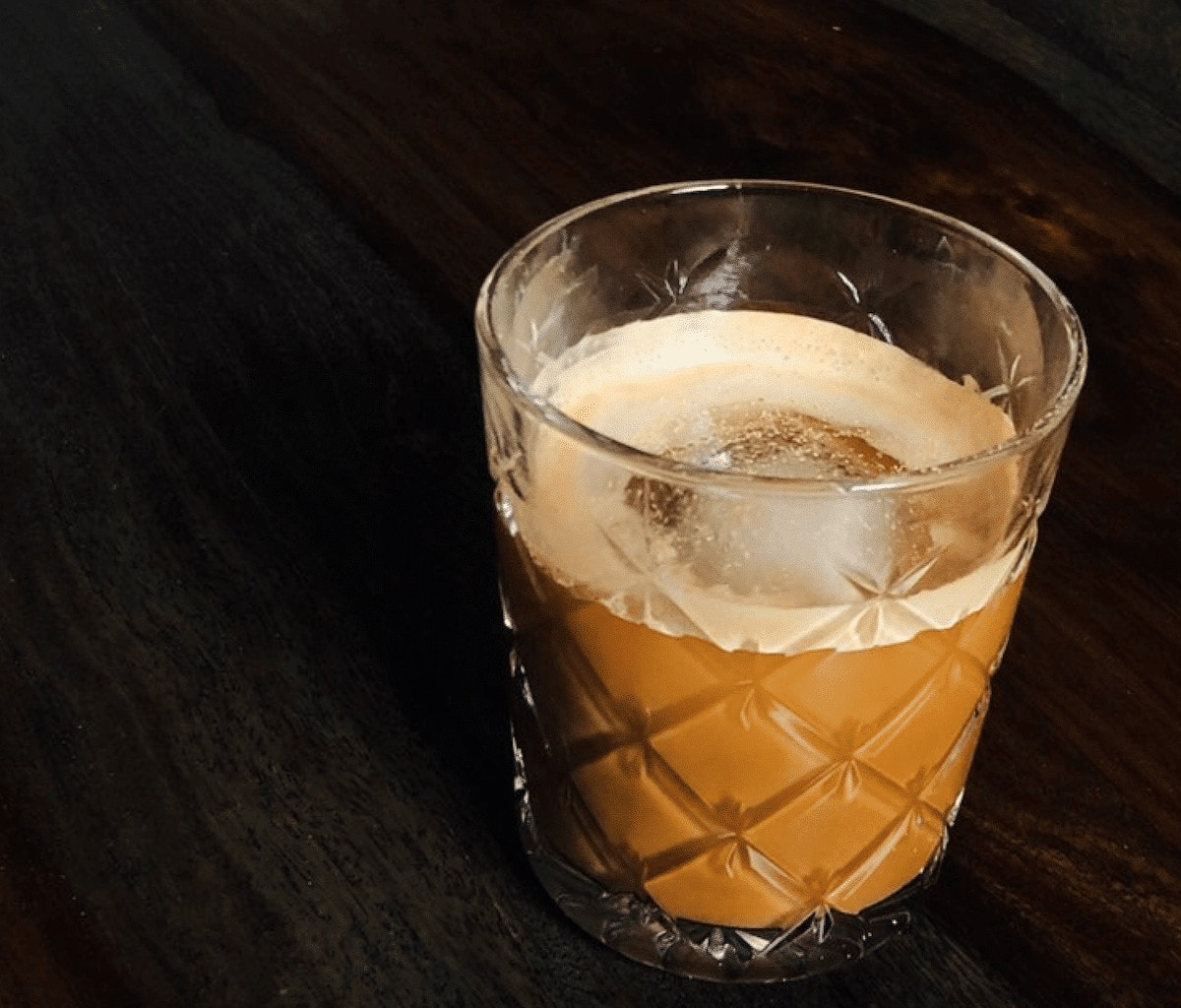 Cafe/Lunch – $$ Le Cordova is a favourite address in Saint-Henri when it comes to having a coffee, a sandwich, or both at lunch time. They're open for take-out, so drop on by!
4606 Rue Notre-Dame Ouest
Montréal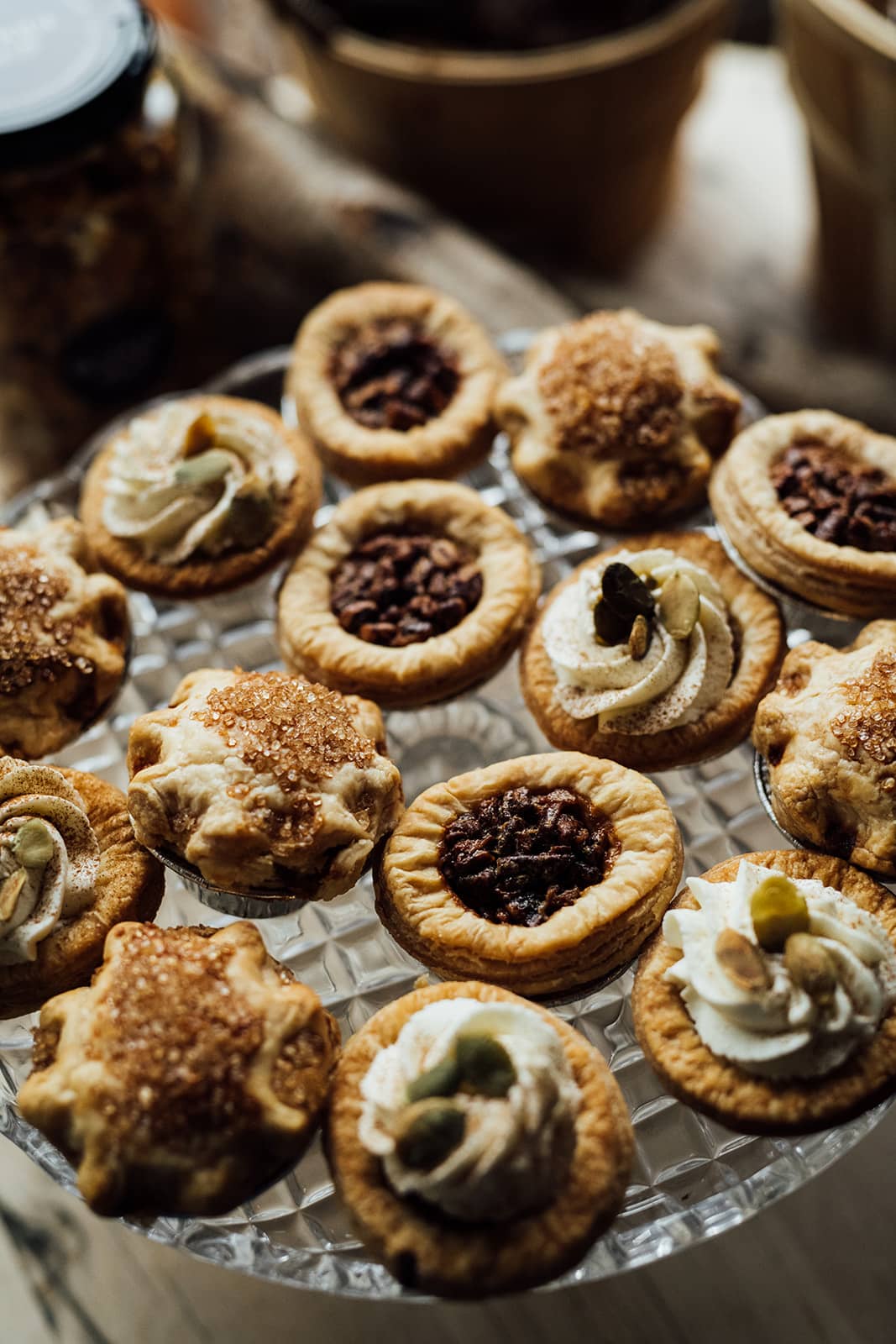 Pastry shop – $$ (Back on January 14). It's always a treat to pick up a delicious pie from Rustique to enjoy at home. Their lemon pie is one of the best in Montreal.
4615 Rue Notre-Dame Ouest
Montréal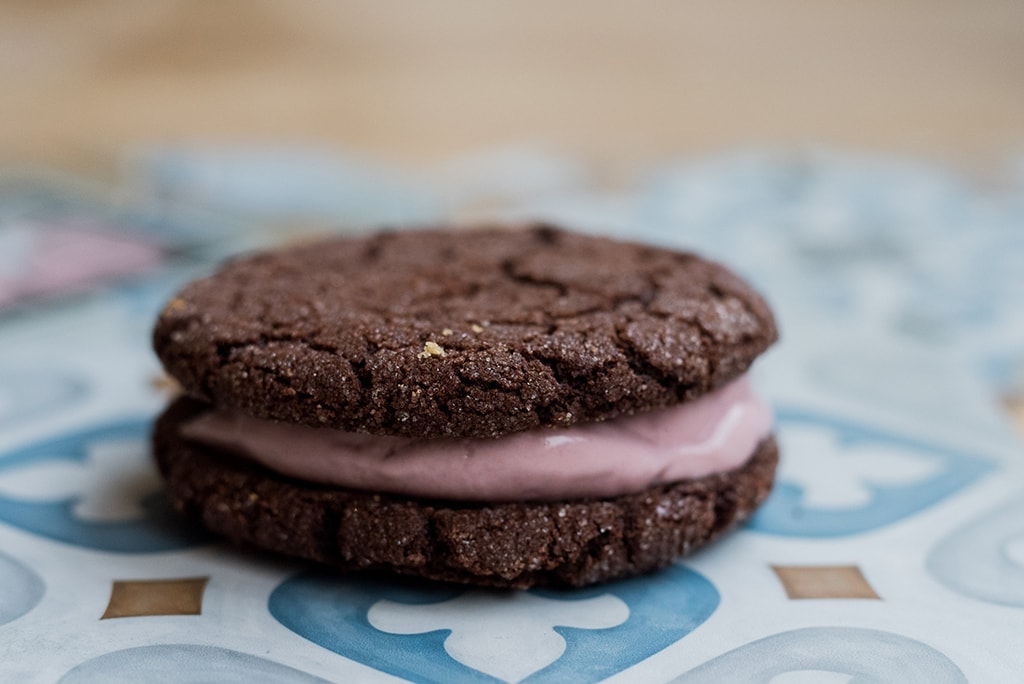 Creamery – $$ Dalla Rose is a favourite spot for those who love a well-crafted sweet treat. The house offers a few different flavours of their exceptional ice creams each week, and their cookies (vessels for ice cream sandwiches) are very good as well.
4609 Rue Notre-Dame Ouest
Montréal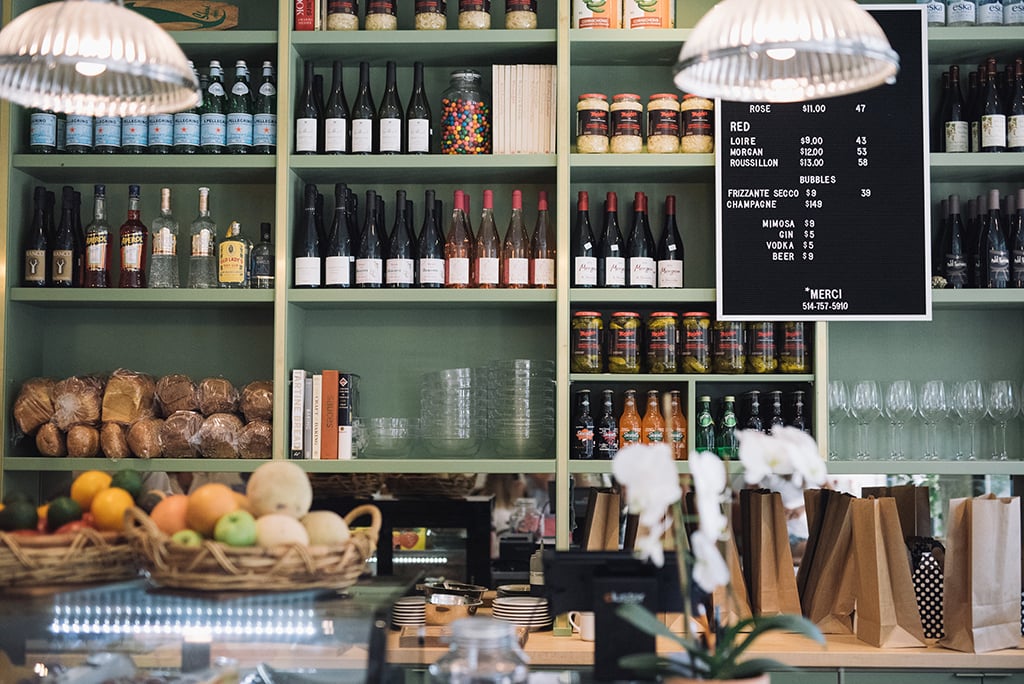 Comfort food – $$ Arthurs Nosh Bar has everything you need for a delicious brunch or lunch. Satisfying sandwiches, salads, pancakes… all in all a nice menu to enjoy great comfort food.
4621 Rue Notre-Dame Ouest
Montréal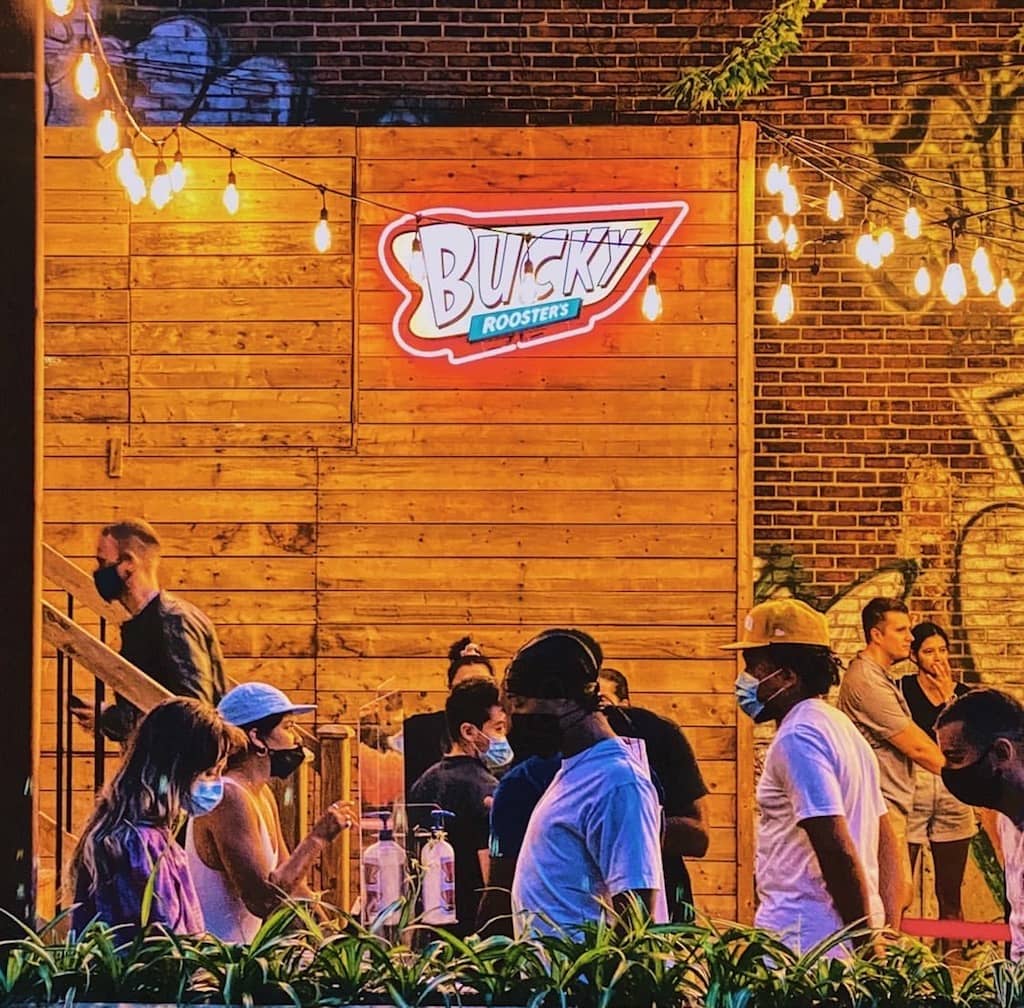 Comfort food – $$ Bucky Roosters is a colourful fried chicken counter. Available in its simplest form or in a sandwich, the fried chicken is the star of the show. Enjoy it with their house coleslaw or a good mac and cheese. The restaurant also offers some original drinks.
3981 Rue Notre-Dame Ouest
Montréal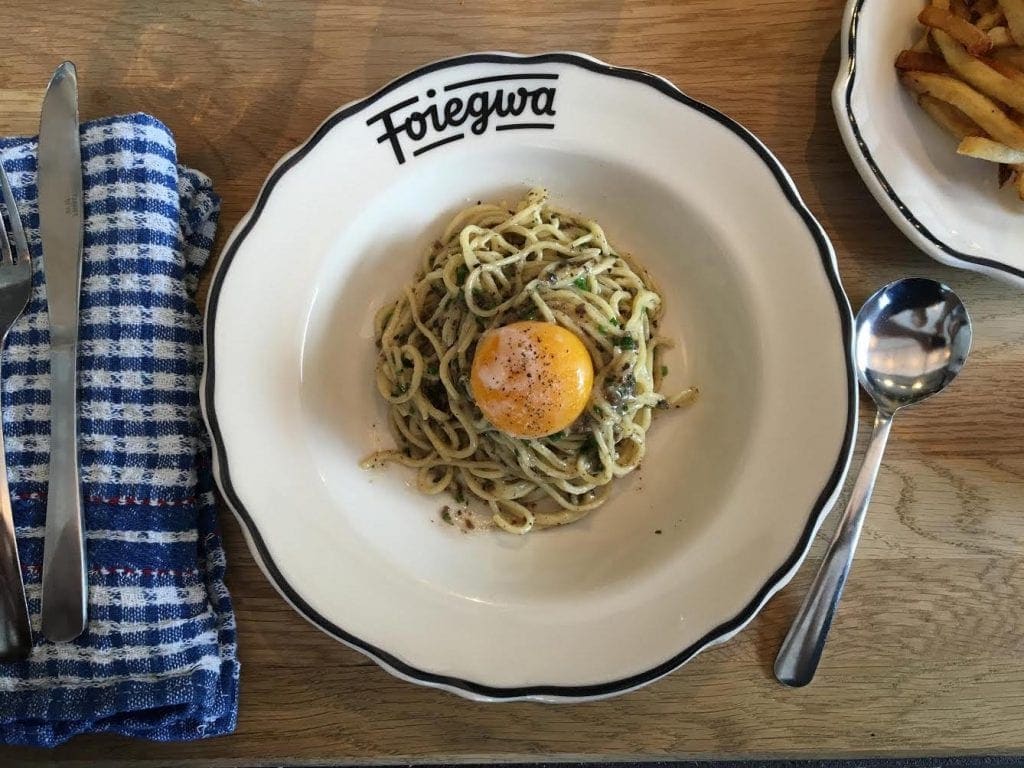 Comfort food – $$ (Temporarily closed). Foiegwa is open to serve their decadent dishes for which they're known. Both their brunch and evening menus are available for takeout or delivery via the CHK PLZ app.
3001 Rue Notre-Dame Ouest
Montréal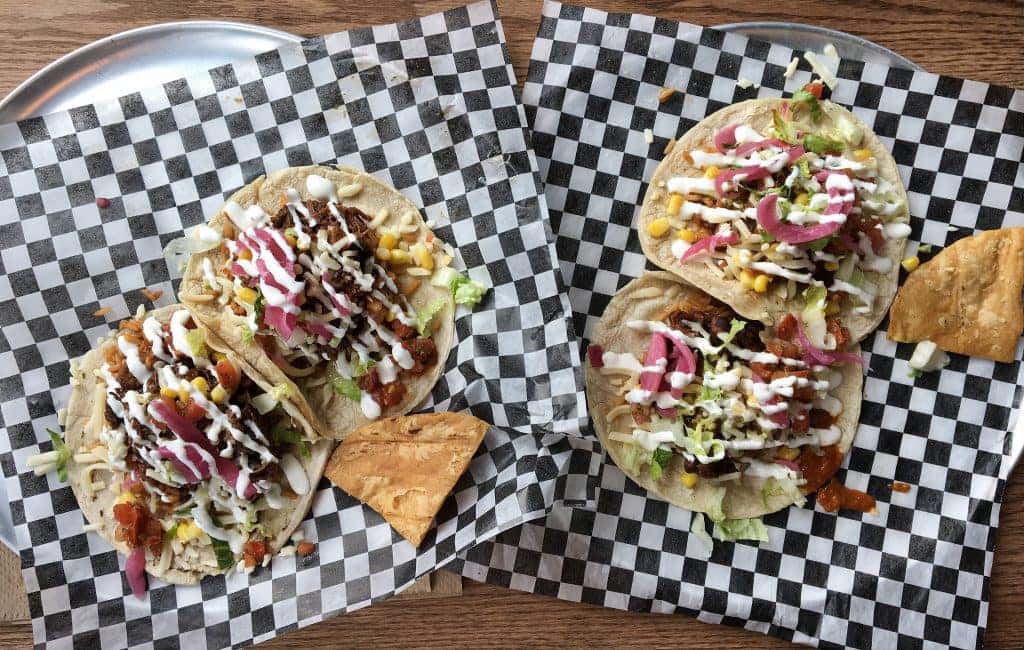 Comfort food – $$ Le Tejano propose un taco kit, des burritos ainsi que des salades pour emporter.
511 Rue de Courcelle
Montréal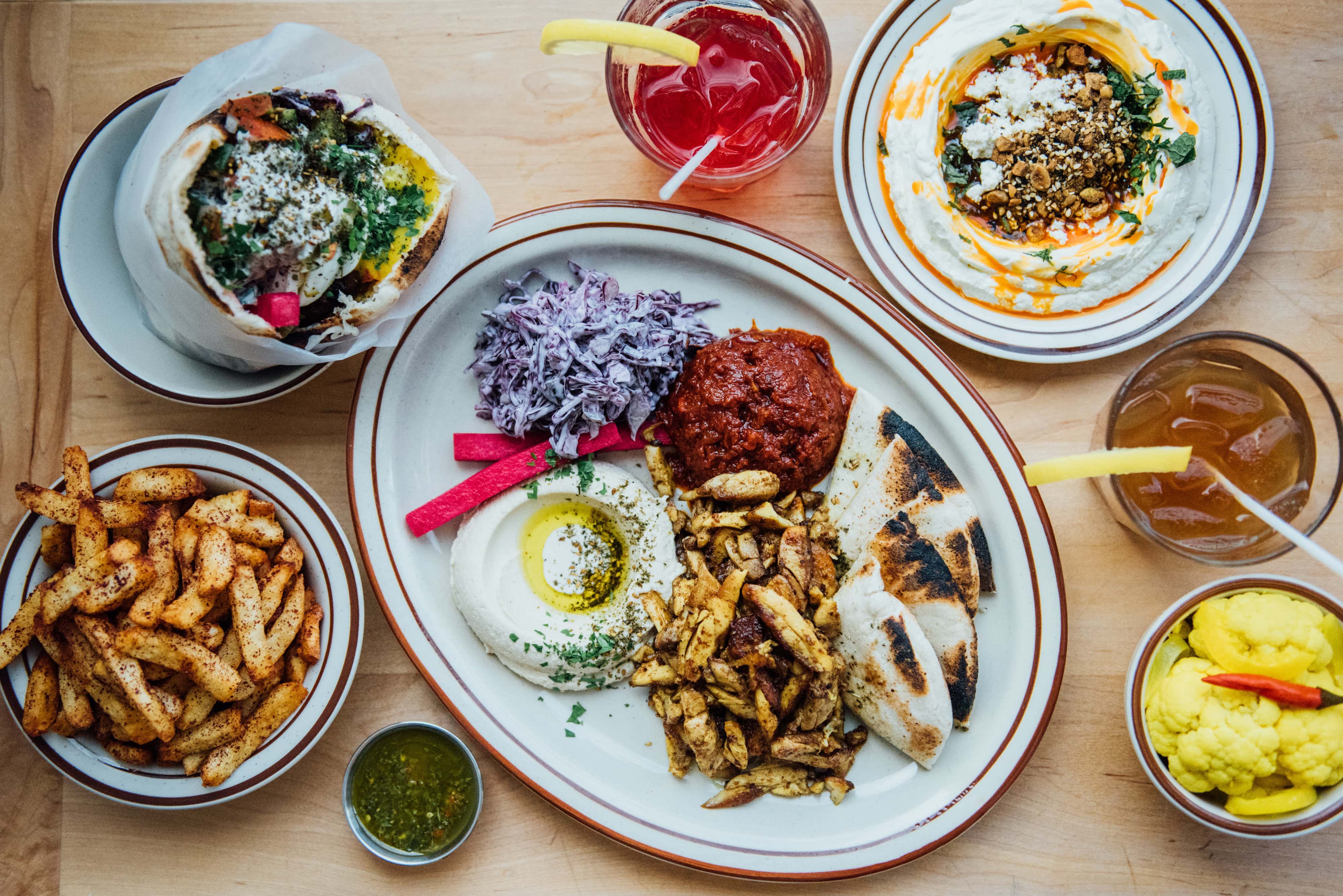 Restaurant Sumac
Middle Eastern cuisine – $$ For delicious Middle Eastern fare, Sumac is the place to go. In addition to its signature dishes perfect for sharing, Sumac's fries are some of the best in town!
3618 Rue Notre-Dame Ouest
Montréal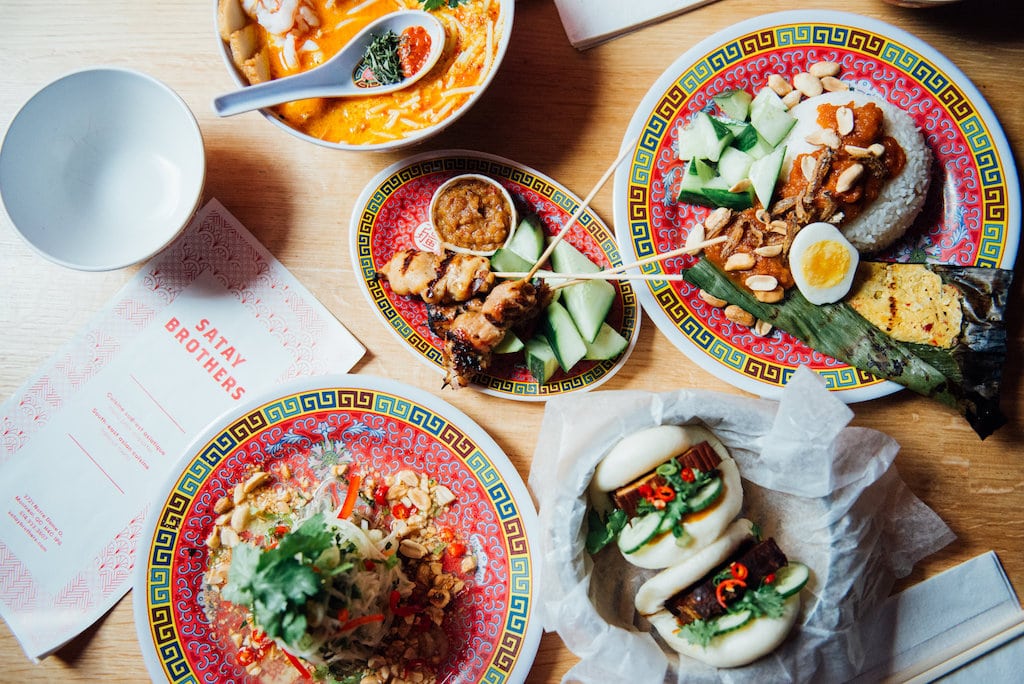 Satay Brothers
Asian Cuisine – $$ Satay Brothers offers a Singaporean-inspired menu. There are great buns and sandwiches, as well as several satay options and one of the best laksa soups in town. A place to try if you haven't already!
3721 Rue Notre-Dame Ouest
Montréal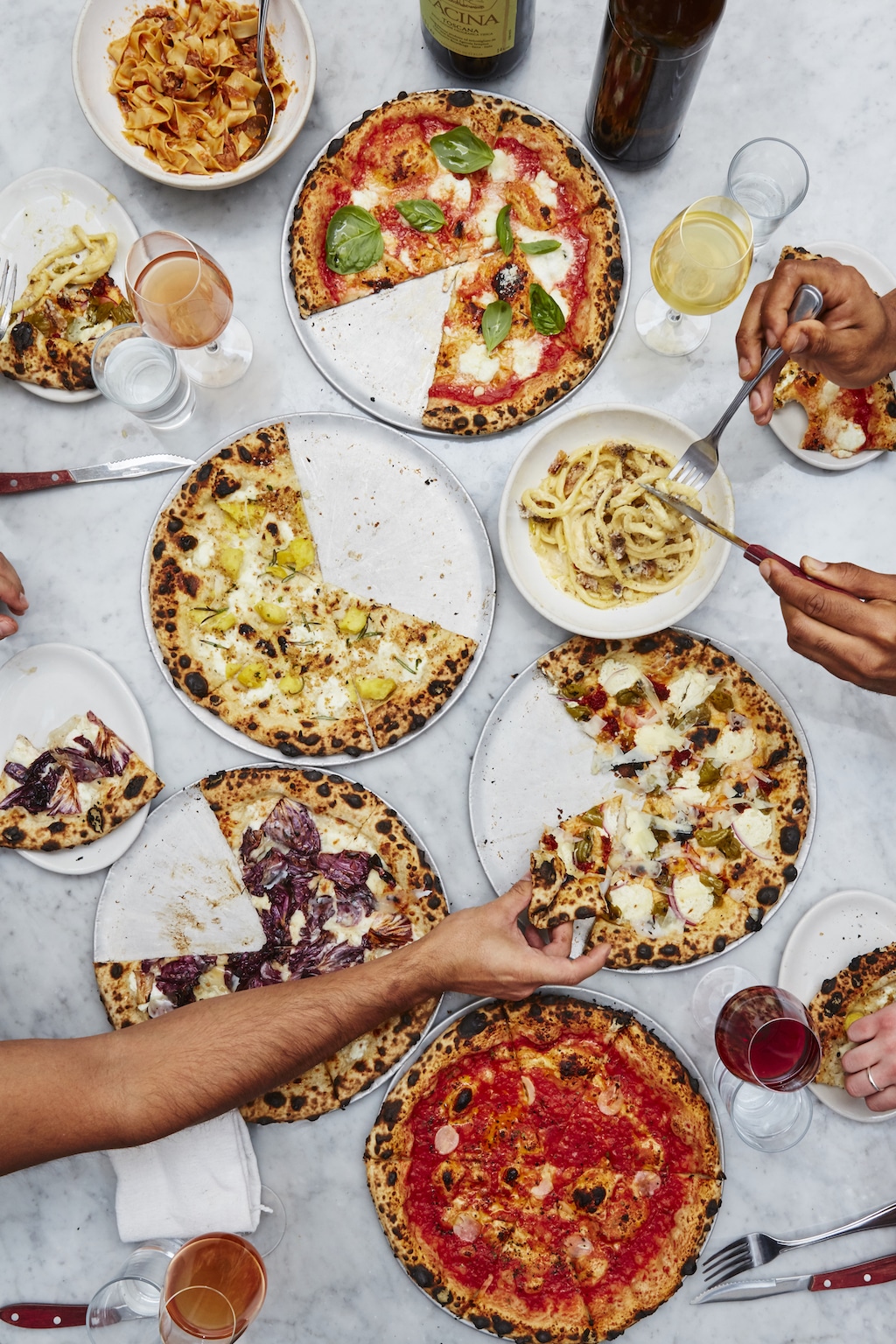 Italian Cuisine – $$-$$$ One of our favorite places in town, Elena offers the best in Italian cuisine. Its long take-out menu contains several offerings of pizzas, pastas, salads and more. The desserts are excellent and the house also has an interesting alcohol list.
5090 Rue Notre-Dame Ouest
Montréal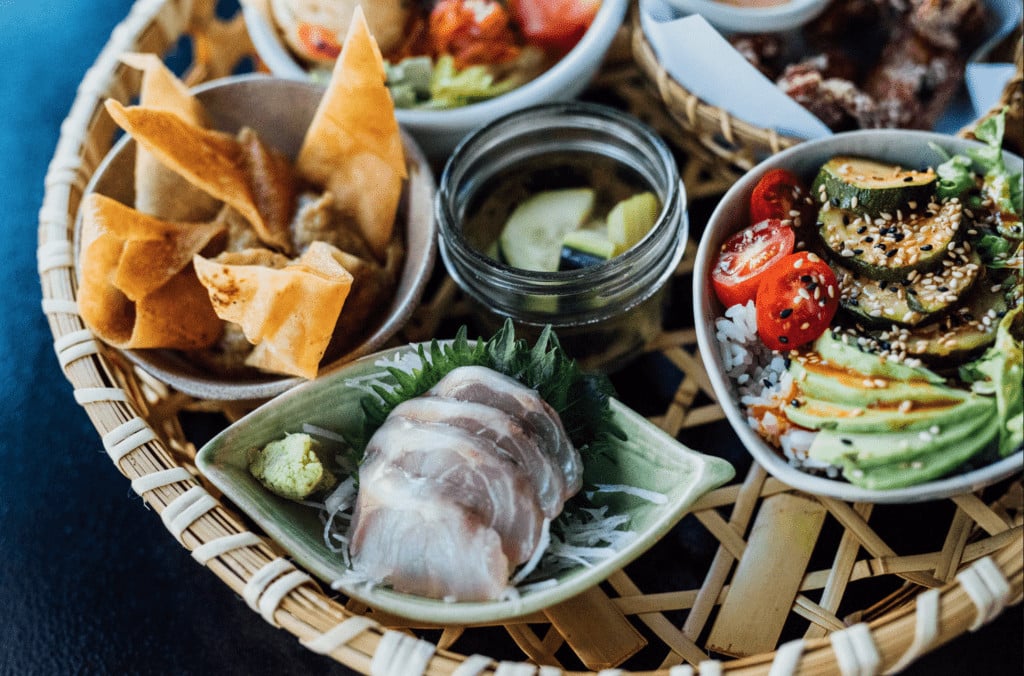 Japanese cuisine – $$-$$$ Nozy is a great place to eat Japanese food. The menu has several options where raw fish is the main feature, but also several hot and comforting options. The bento boxes are a must try.
3568 Rue Notre-Dame Ouest
Montréal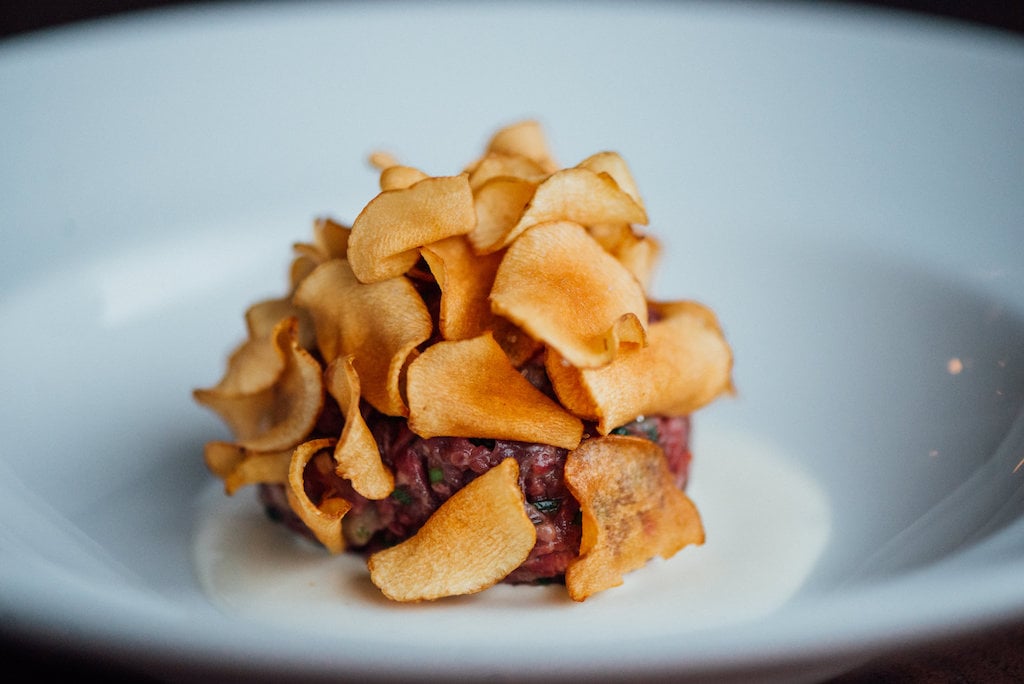 Restaurant Tuck Shop
Gourmet cuisine – $$$ (Back in mid-February). For a treat, we recommend trying the excellent dishes at The Tuck Shop. The restaurant offers market cuisine where original foods are often featured.
4662 Rue Notre-Dame Ouest
Montréal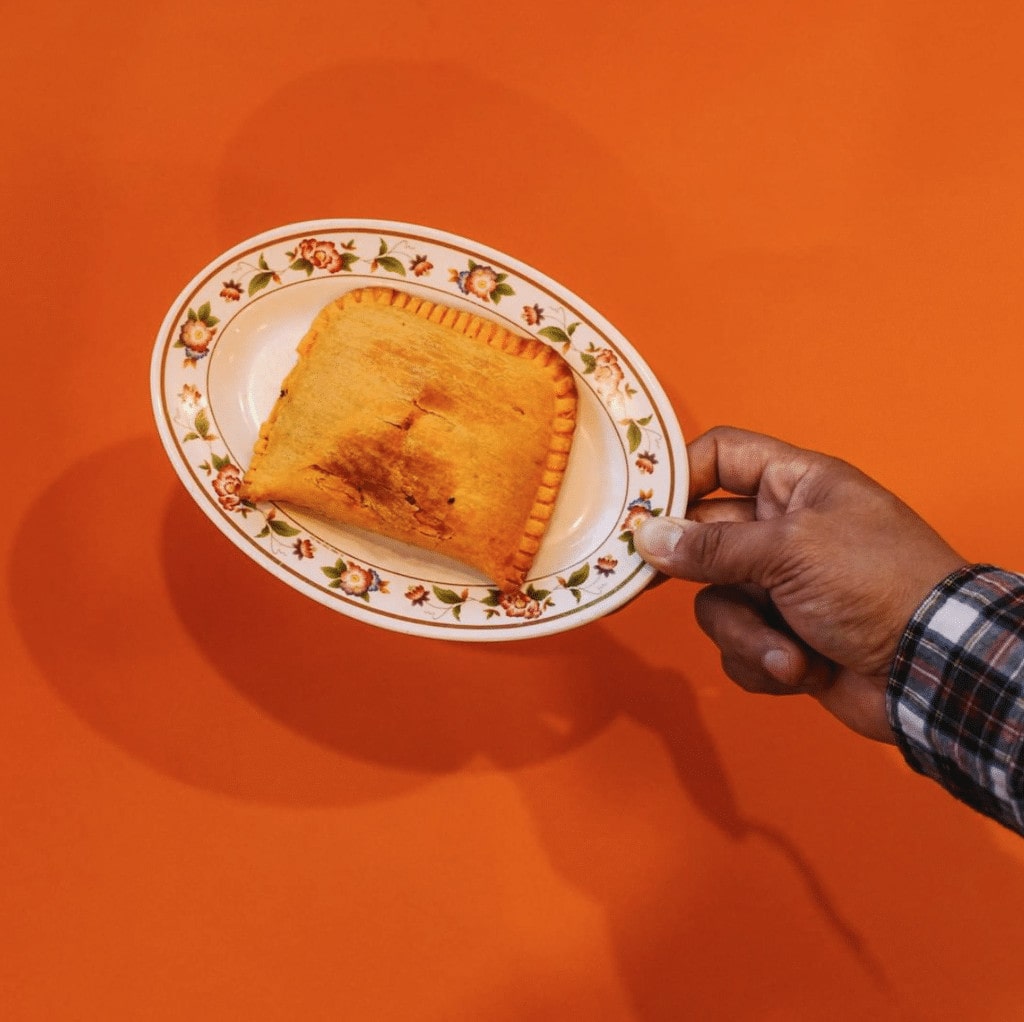 Lloydie's
Cuisine caribéenne – $, $$ Le restaurant propose des classiques réconfortants de la cuisine des Antilles dans une atmosphère joviale.
4601 Rue Notre-Dame Ouest
Montréal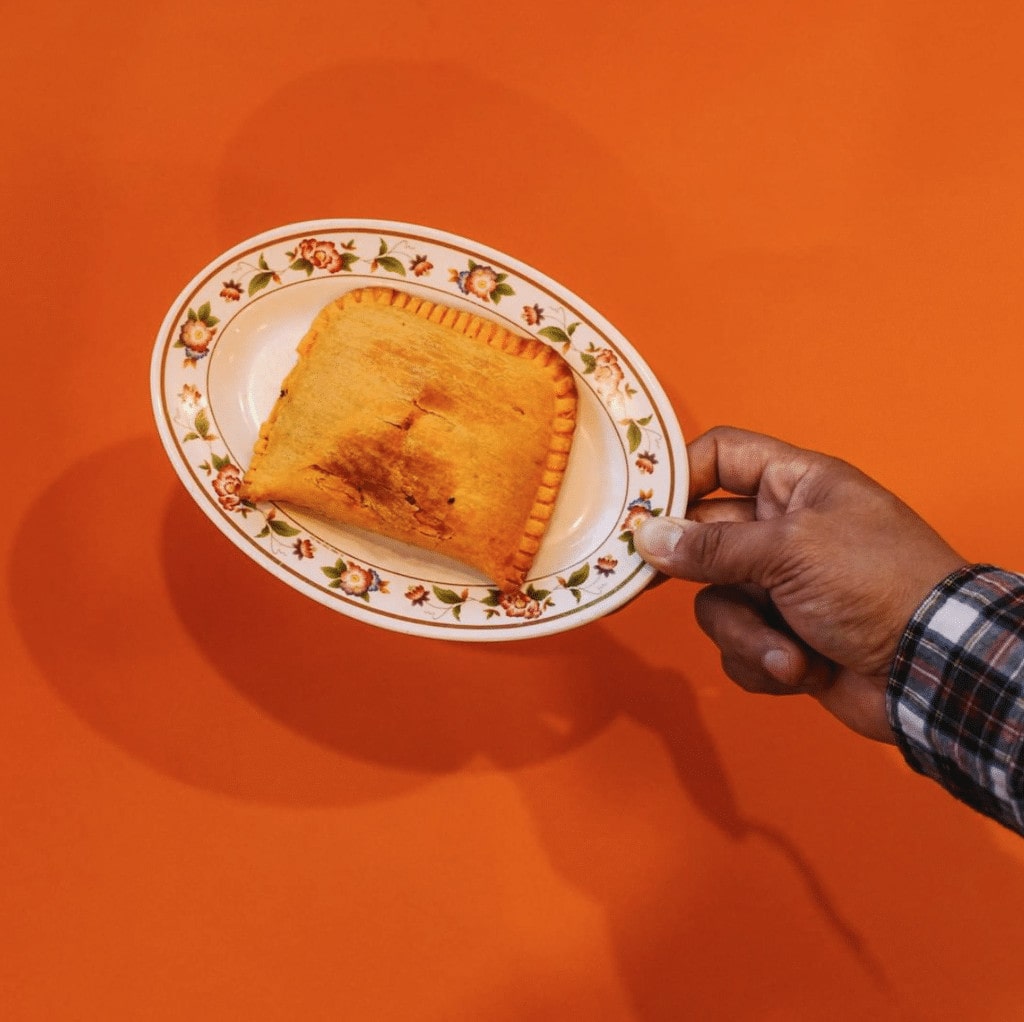 Lloydie's
Caribbean cuisine – $, $$. The restaurant offers comforting classics of Caribbean cuisine in a jovial atmosphere.
4601 Rue Notre-Dame Ouest
Montréal
5135 Notre-Dame Street West Montreal H4C 1T4
4634 Rue Notre-Dame Ouest Montréal H4C 1S4
4690 Rue Notre-Dame Ouest Montréal H4C 1S6
3041 Rue Notre-Dame Ouest Montréal H4C 1N9
4280 Rue Notre-Dame Ouest Montréal H4C 1R6
4606 Rue Notre-Dame Ouest Montréal H4C 1S4
4615 Rue Notre-Dame Ouest Montréal H4C 1S3
4609 Rue Notre-Dame Ouest Montréal H4C 1S5
4621 Rue Notre-Dame Ouest Montréal H4C 1S5
3981 Rue Notre-Dame Ouest Montréal H4C 1R2
3001 Rue Notre-Dame Ouest Montréal H4C 1N9
511 Rue de Courcelle Montréal H4C 3C1
3618 Rue Notre-Dame Ouest Montréal H4C 1P5
3721 Rue Notre-Dame Ouest Montréal H4C 1P8
5090 Rue Notre-Dame Ouest Montréal H4C 1T1
3568 Rue Notre-Dame Ouest Montréal H4C 1P4
4662 Rue Notre-Dame Ouest Montréal H4C 1S6
4601 Rue Notre-Dame Ouest Montréal H4C 1S5
4601 Rue Notre-Dame Ouest Montréal H4C 1S5