Zébulon Perron's favourite addresses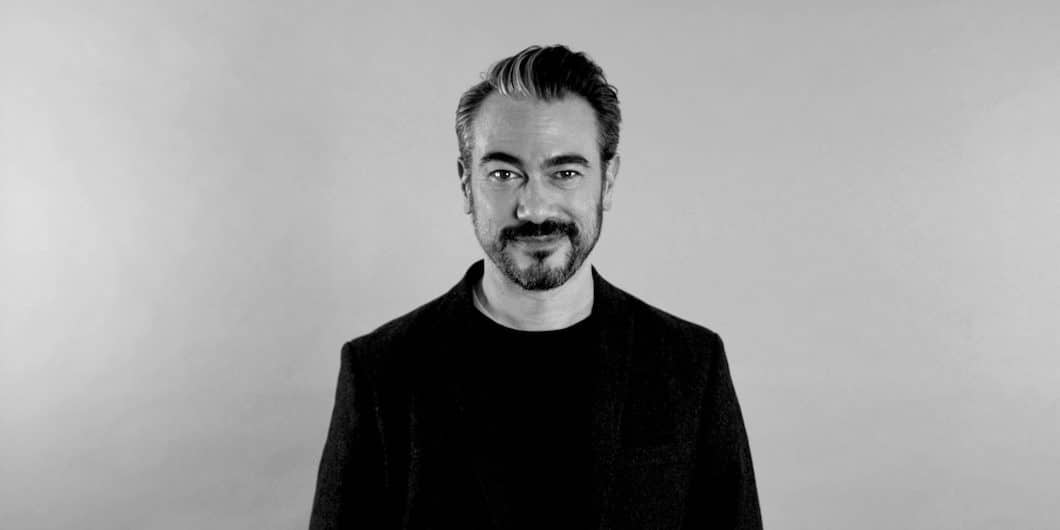 Zébulon Perron's favourite addresses – Zébulon Perron grew up in Montreal. More precisely, Zébulon spent his childhood in the Plateau Mont-Royal and Mile End, two of the most vibrant neighbourhoods in the city. With a father who was a pianist, Zébulon developed his creative spirit at an early age. He attended Face, an alternative school, before studying design at Concordia and UQAM. It's hard to get more Montreal than that.
Zébulon officially launched his architectural and interior design studio in 2008. His first solo project was the Buvette Chez Simone, which Zébulon now considers THE Mile End lounge. Over the years, Atelier Zébulon Perron has developed a niche by designing many restaurants in the city. Four addresses designed by Zébulon and his team have won prizes in the Commerce Design Montréal competition: Bar Furco, Hof Kelsten Bakery, Rosemont Bar and Impasto Restaurant.
When working with a restaurant, Zébulon's goal is to create a design that reflects the energy of the owners and that allows visitors to appropriate the place from their first visit. In this spirit, Zébulon loves the less uptight addresses that combine a classic approach with a relaxed atmosphere.
At Tastet, we are fans of Zébulon's work. We love visiting the addresses he has designed, which are always synonymous with good times and shared pleasure. That's why we wanted to share with you a few of his favourite addresses. We asked the Montreal designer to tell us where he goes for a romantic evening, for a coffee, for a sweet treat, for a comforting meal or for the morning after a night out.
For more gourmet address suggestions from Montreal artists, we recommend you read the favourites of Coeur de Pirate, Evelyne Brochu and Cécile Gariépy.
So, without further ado, here are Zébulon Perron's favourite addresses!
Foxy
For a romantic evening – Foxy – from the same owners as Olive & Gourmando, Dyan Solomon and Éric Girard – is a very romantic little establishment! In a comfortable, intimate and original decor, you can savour delicate, tasty and unusual small plates that highlight superb products. Designed by Éric Filteau and his team, Foxy is, according to Zebulon, one of the most beautiful addresses in town. For an intimate and sexy evening, no one does it better than Foxy.
Café Parvis
For a coffee – Zebulon is a co-owner of Le Parvis and he makes no secret of his bias. However, it is precisely his connection to the process (an uncompromising labour of love) and the team that makes this Mayor Street cafe his favourite. The place is perfect for both a coffee and a business lunch. Here, we savour simple, comforting food and return again and again.
For a coffee: special mention – As a proud resident of Mile End, and for many years, Zebulon has been a regular at the legendary Café Olimpico. He sees the address as a kind of social club, where residents of the neighbourhood meet for an Italian-style coffee. Almost everyone would do the same if they lived near this place.
For a sweet treat – It's not often that Zebulon gets a craving for sweets. When he does, however, he heads to Butterblume to enjoy one of their delicious pastries. He particularly likes the fact that this very cozy restaurant is strictly a daytime place. As for us, we love the brunch and all the little treats that Butterblume offers.
For a comforting meal – "L'Express… What more can I say? This may be my favourite restaurant in the world. The food, the service and the decor, nothing changes and that's fine. It's a great example of sustainability and stability." Zebulon is clearly a fan of the staple institution. Open from morning until the early hours of the next day, this versatile address is ideal for dining solo, with a partner, meeting up with friends, and for all occasions. Zebulon likes to go there between services to enjoy the calm before and after the storm.
For a comforting meal: special mention – For a comforting meal, Zébulon Perron heads to Plaza St-Hubert to visit the deliciously creative Montreal Plaza. Here, Zebulon talks about a unique place that cannot be found anywhere else on the globe. He visits the address not only for the exceptional quality of the food, but also to soak up the energy of owners Charles-Antoine Crête and Cheryl Johnson.
For the morning after a night out – For Zébulon, Le Nouveau Palais is a local business. The 50-year-old Mile End institution serves only comfort food. Zébulon goes there for a classic breakfast – two eggs, bacon – on weekend mornings. Unpretentious, Le Nouveau Palais is an iconic address that charms every time.
Written by Sophie Monkman
Photography by Jesse Rivière