Lunching with Kids: Our favourite spots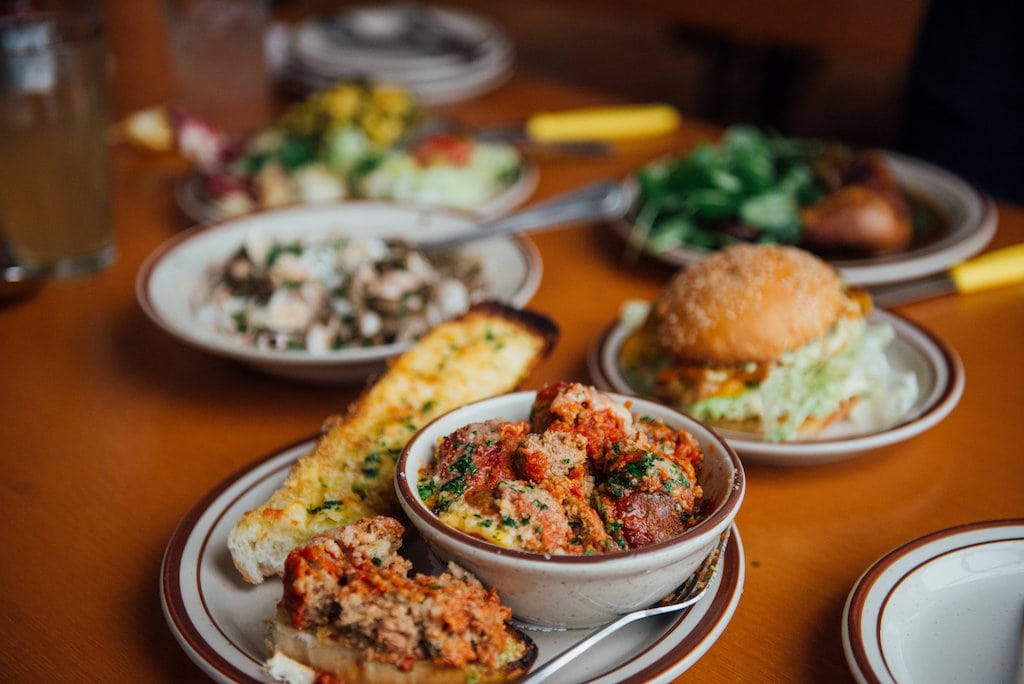 Going out for lunch with your parents is special! It makes you feel big! Whether it's March break, when you're working from home, or you have a day off, the family will rarely say no to going out for lunch. Despite the daunting task of making and owning your choice, it's so exciting to be faced with a menu and to be allowed to choose, for yourself, what you really want to eat for lunch. That's true happiness!
So we've prepared a few lists of our favourite places to eat, perfect for family lunches. Whether you want to get together for a good meal or just want a change from the classic recipes at home, the list below includes our favourite spots where families and children are well received. You'll find counters for quick service and dining rooms that make you want to order a glass of wine to accompany the moment!
Note that this list is not exhaustive, but simply includes some of our current favourites.
You can also check out our list of favourite addresses to go brunching with your kids, and our list of places to go to dinner with your kids.
Bon appétit!
See on map
5524 Rue Saint-Patrick Montréal H4E 1A8
6956 Rue Drolet Montréal H2S 2T3
6704 Rue Clark Montréal H2S 3E9
7901 Rue Saint-Dominique Montréal H2R 1X8
3927 Rue Saint-Denis Montréal H2W 2M4
3041 Rue Notre-Dame Ouest Montréal H4C 1N9
5836 Boulevard Saint-Laurent Montréal H2T 1T3
4316 Rue Sainte-Catherine Est Montréal H1V 1X9
2009 Avenue de la Salle Montréal H1V 2K6
6800 Avenue Fielding Montréal H4V 1N9
3721 Rue Notre-Dame Ouest Montréal H4C 1P8
969 Rachel Street East Montreal H2J 2J2
6381 Rue Saint-Hubert Montréal H2S 2L9
433 Rue Mayor Montréal H3A 1N9
1028 Rue Saint-Zotique East Montréal H2S 1N2
4280 Rue Notre-Dame Ouest Montréal H4C 1R6
6827 Rue Saint-Dominique Montréal H2S 3B1
7700 Boulevard Décarie Montréal H4P 2H4
4126 Rue Sainte-Catherine Westmount H3Z 1P4
705 Sainte-Catherine Ouest Montréal H3B 4G5
30 Sainte-Catherine Ouest Montréal H2X 0C8
5181 Boulevard Saint-Laurent Montréal H2T 1R9
3866 Rue Wellington Montréal H4G 1V2