The best soups in Montreal: Good food to warm you up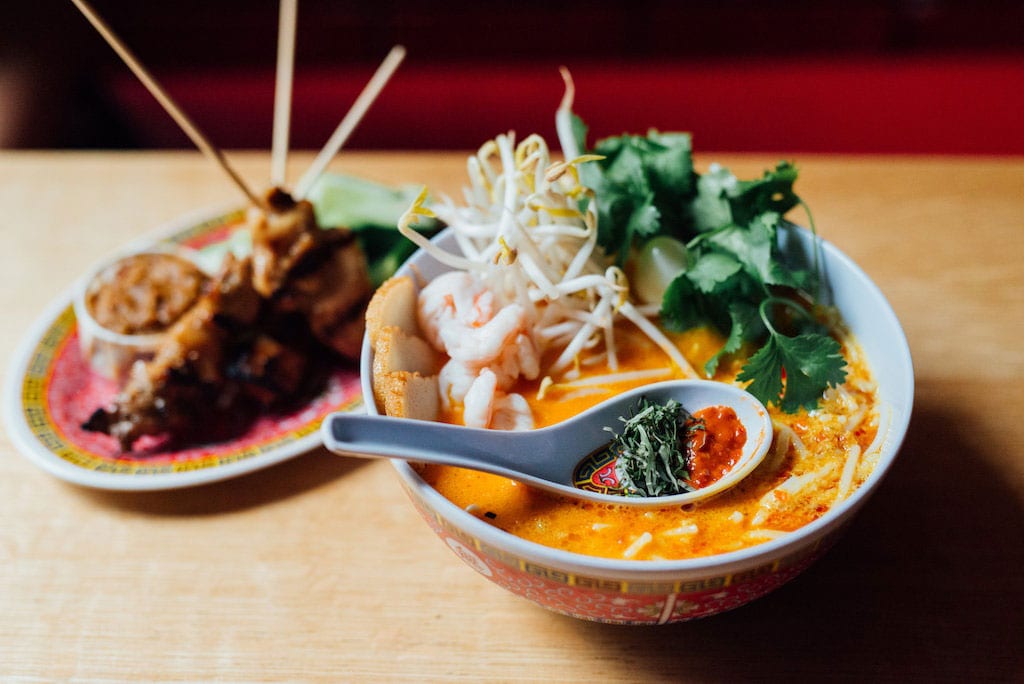 Where to enjoy the best soups in Montreal? We won't try to hide it, it's cold in Quebec. If our summers are intense and hot, our winters are cold and unforgiving. Here, snow comes to occupy most of the year. Whether the winter comes as good news or bodes for a long season, everyone needs a comforting and delicious dish to warm their body and soul. For many, soup is that warming dish, evoking childhood memories of coming home with a frozen nose to savour homemade soup prepared with love. In autumn, squash soup honours the season. In winter, chicken noodle soup is the first of our grandmothers' remedies to cure colds and flus.
Often surprisingly simple, sometimes refined and elevated to new heights, soup is a universal dish. In fact, we've already compiled a list of the best pho soups in Montreal and the best ramen in Montreal, two types of soup-meals from the Far East. Now, we simply turn to soup in all its interpretations as comfort food, in decadent dishes or in hearty meals. Almost every restaurant serves soup, and while it's a wonderful way to start the meal as an appetizer, don't underestimate it's potential as a complete meal. The dish has benefited greatly from the gastronomic profile of the metropolis; the best soups are savoured in the great restaurants of the city as well as in smaller, popular addresses. On the eve of the arrival of cold weather, this dish is ready to warm us up again.
For more lists perfect for this cold season, check out Montreal's best brownies, Montreal's best Italian cafes and Montreal's best hot chocolates!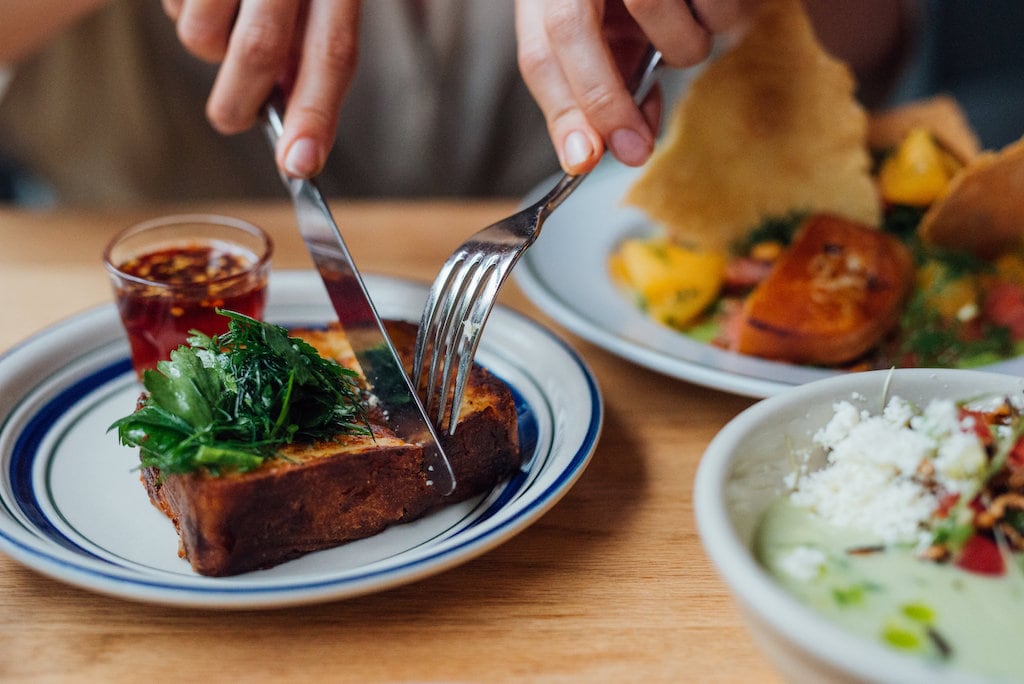 Few dishes stay on the ever-changing menu of Butterblume for very long. One of the only dishes that has stood the test of time is their German ravioli soup, consisting of a few German-style ravioli served in a delicious broth. To try it is to adopt it; this soup is well worth its fixed place on the menu. Photo Alison Slattery
5836 Boulevard Saint-Laurent
Montréal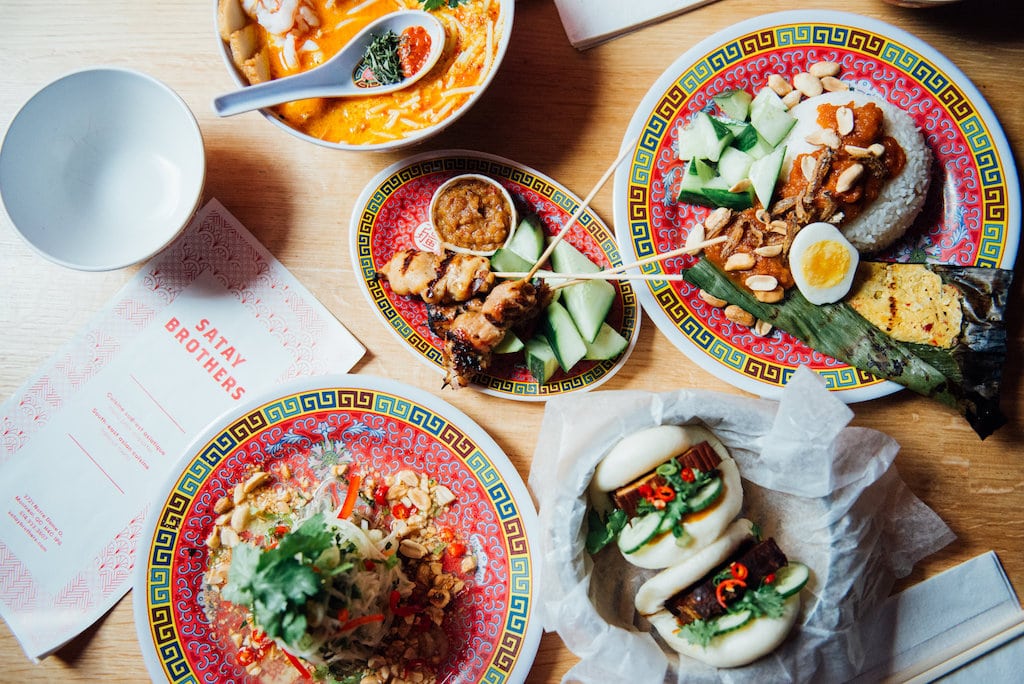 Satay Brothers
At Satay Brothers, the owners bring a little piece of the South Asian cuisine they grew up with in Montreal. While the satay skewers lent their name to the restaurant, the laksa soup remains a favourite on the menu for both the customers and the owners. Laksa is a creamy coconut milk soup with noodles, shrimp, chili and various other spices. Here, it is also served with chicken. It's a deliciously satisfying dish, in a restaurant that is both festive and affordable. Photo Alison Slattery
3721 Rue Notre-Dame Ouest
Montréal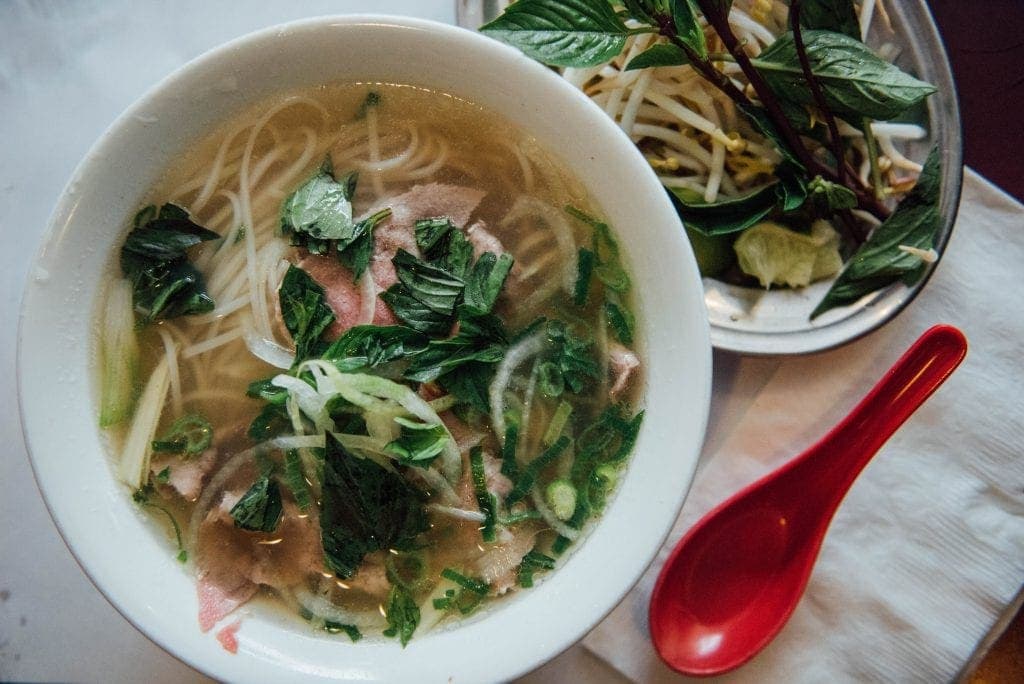 Pho Lien
It's hard to ignore Pho when it comes to delicious comforting soups. As the name suggests, Pho Lien specializes in this dish. This particularly comforting noodle soup with its excellent broth and a variety of other ingredients makes it the perfect fall and winter meal. Pho Lien serves some of the best Phở in Montreal, so we're always satisfied with our visits to this small establishment in the Côte-des-Neiges neighbourhood that consistently offers variety and quality. Photo Alison Slattery
5703B Chemin de la Côte-des-Neiges
Montréal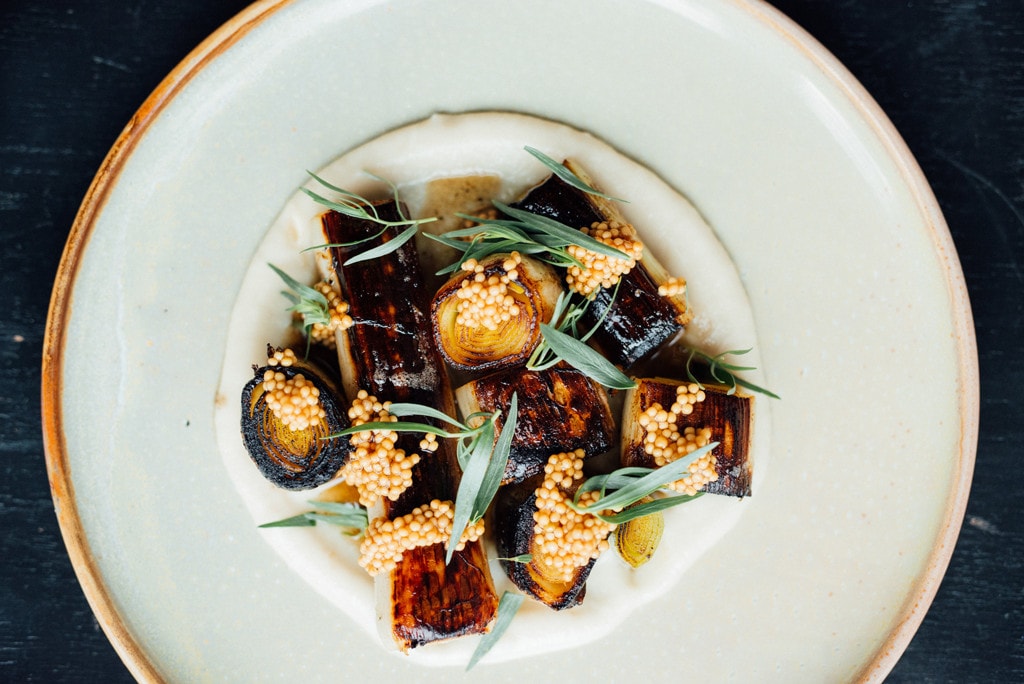 Brasserie Le Réservoir
Famous microbrewery on Duluth Street that is appreciated by all gourmets, the Reservoir Brewery combines quality beers and well crafted menus; here, one eats as well as one drinks. The menu changes several times a year, ensuring a bit of surprise – and some very good ones – with each visit. On cold days, they serve a delicious hot soup to warm minds and stomachs alike; this house has become a true Duluth Street classic in a short time. Photo Le Réservoir
9 Avenue Duluth Est
Montréal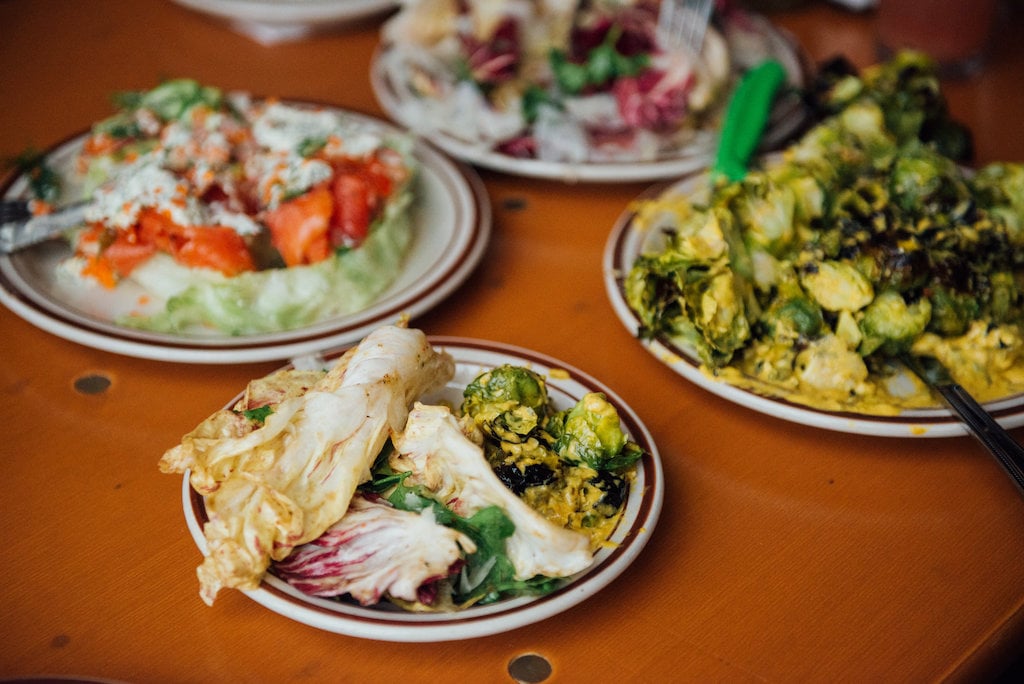 Open since September 2018, McKiernan Luncheonette is the newest addition to the Liverpool House, Joe Beef and Maison Publique family. The house menu offers welcoming, casual, and simply delicious canteen cuisine. Few soups are as hearty and delicious as McKiernan's version of clam chowder, which the restaurant executes brilliantly. The creamy soup warms the body and soul while delighting the taste buds. Photo Fiveonefork
5524 Rue Saint-Patrick
Montréal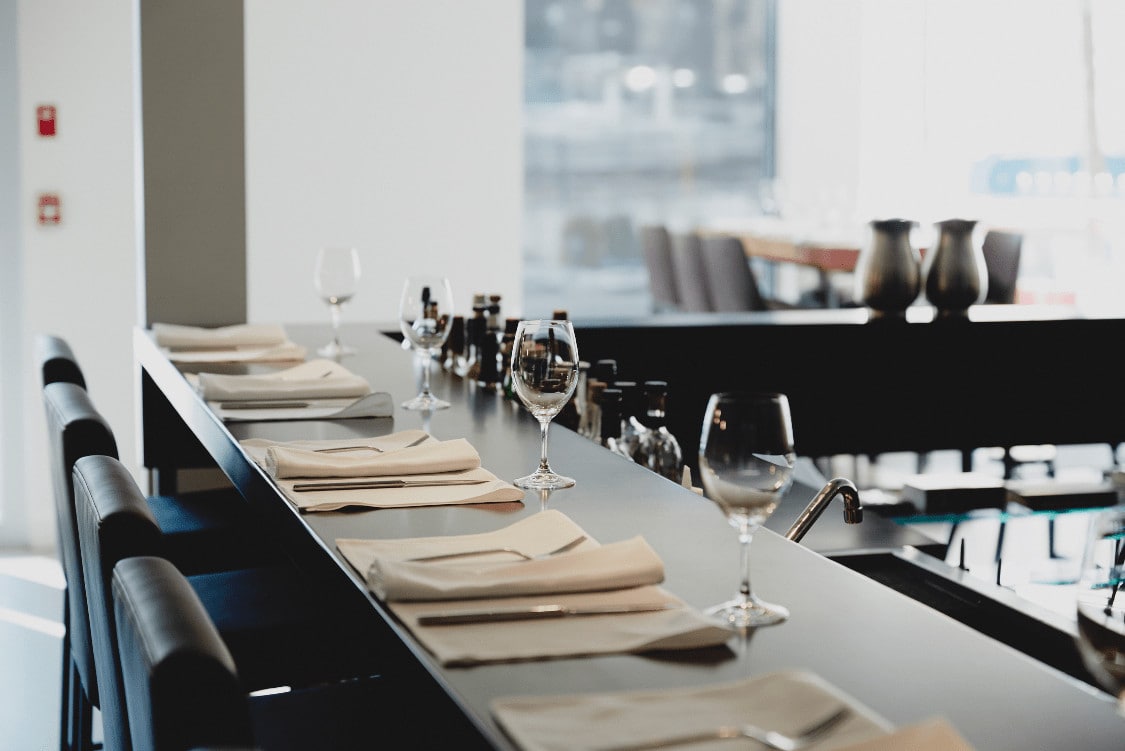 In the city's restaurant industry, Bouillon Bilk is synonymous with fine dining and haute cuisine. The big brother of the equally delicious restaurant, Cadet, Bouillon Bilk never ceases to amaze with its cuisine. Served as an appetizer, the restaurant's soup is no exception to the rule, delicious and worked in an approach rich with flavour. Photo Cutiecheerio
1595 Boulevard Saint-Laurent
Montréal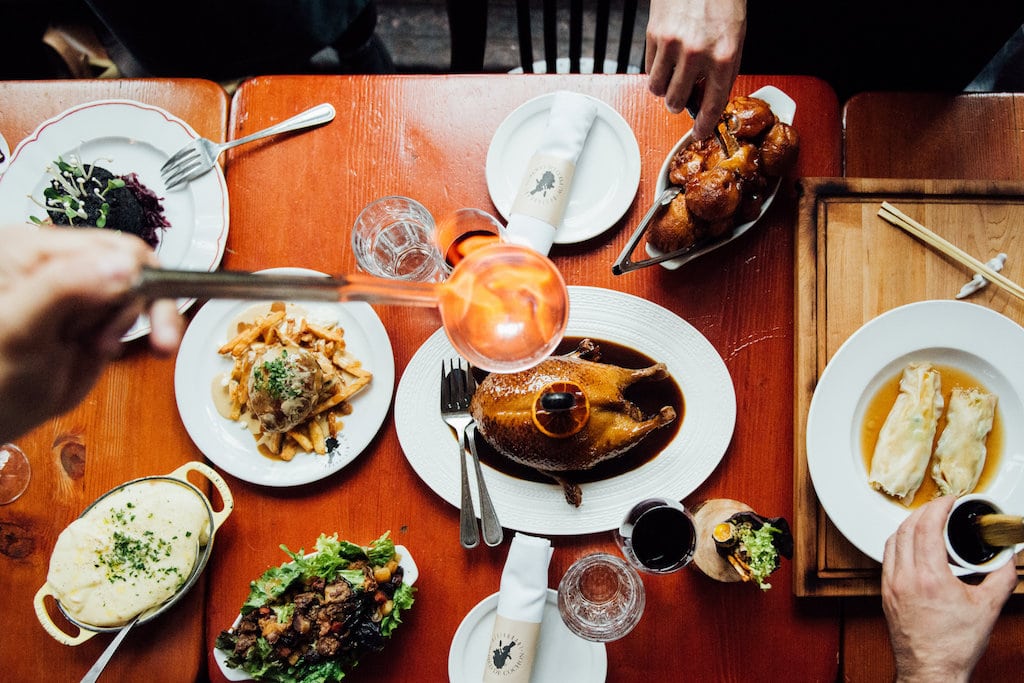 Au Pied de Cochon, as well as its sugar shack, are notable staples in the city, renowned for the extravagance of their dishes. The restaurant has built a reputation around the richness of its cuisine and the true culinary adventure that a visit here entails. The soup is no exception; here, one savours an impressive onion soup, generously covered with cheese and prepared as only one of Montreal's great institutions can. Photo Au Pied de Cochon – Facebook
536 Avenue Duluth Est
Montréal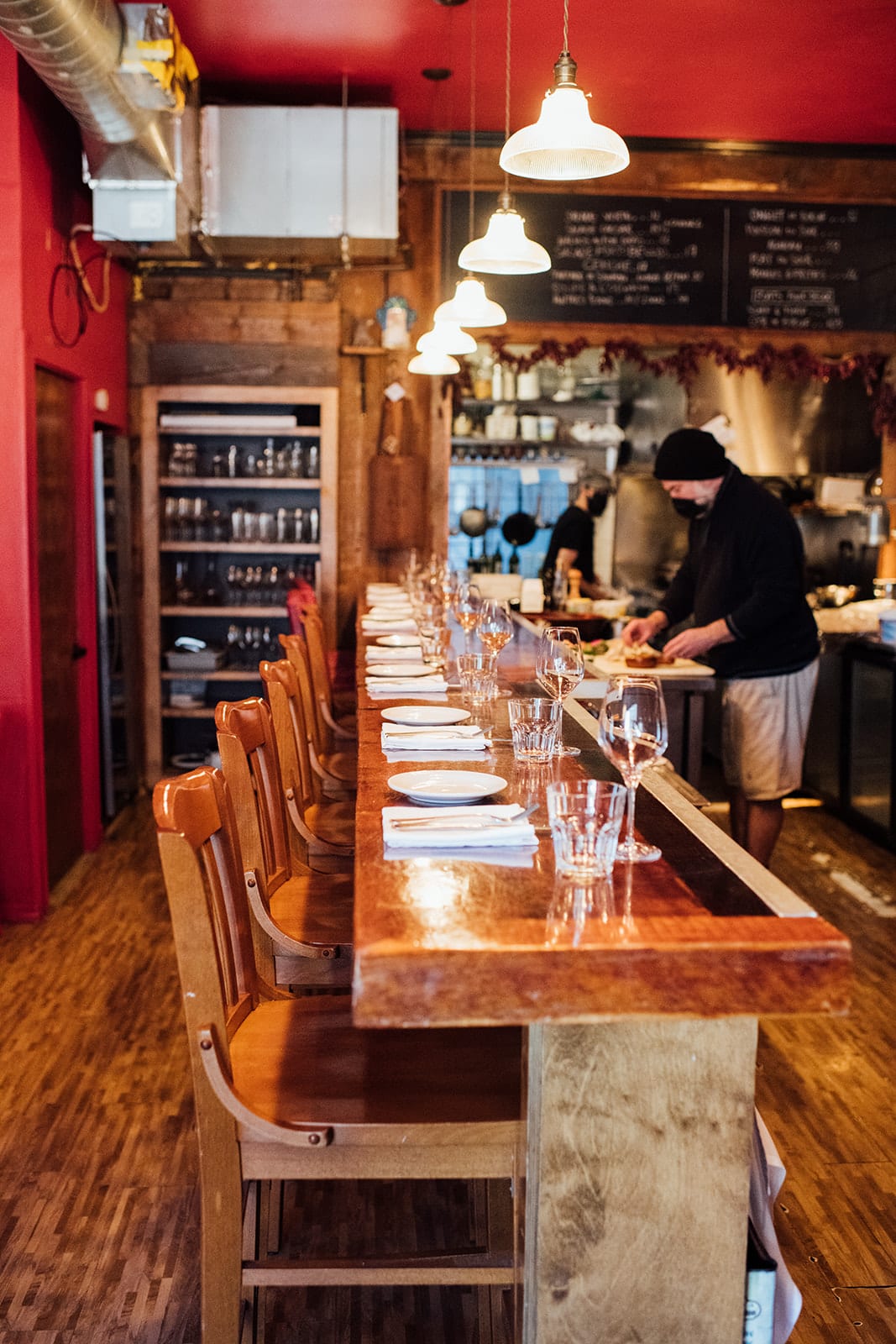 Gus embodies comfort food par excellence. Generous portions and delicious plates are offered here, meticulously crafted by the chef and owner. On cold days, a regular on the menu resurfaces to warm up guests; the decadent and oh-so-delicious onion soup. Covered in melting cheese, Gus's onion soup is rich and oh so excellent, the perfect start to a casual evening full of flavour. Photo Gus – Facebook
38 Rue Beaubien Est
Montréal
5836 Boulevard Saint-Laurent Montréal H2T 1T3
3721 Rue Notre-Dame Ouest Montréal H4C 1P8
5703B Chemin de la Côte-des-Neiges Montréal H3S 1Y7
9 Avenue Duluth Est Montréal H2W 1G7
5524 Rue Saint-Patrick Montréal H4E 1A8
1595 Boulevard Saint-Laurent Montréal H2X 2S9
536 Avenue Duluth Est Montréal H2L 1A9
38 Rue Beaubien Est Montréal H2S 1P8