The Best Tartares in Montreal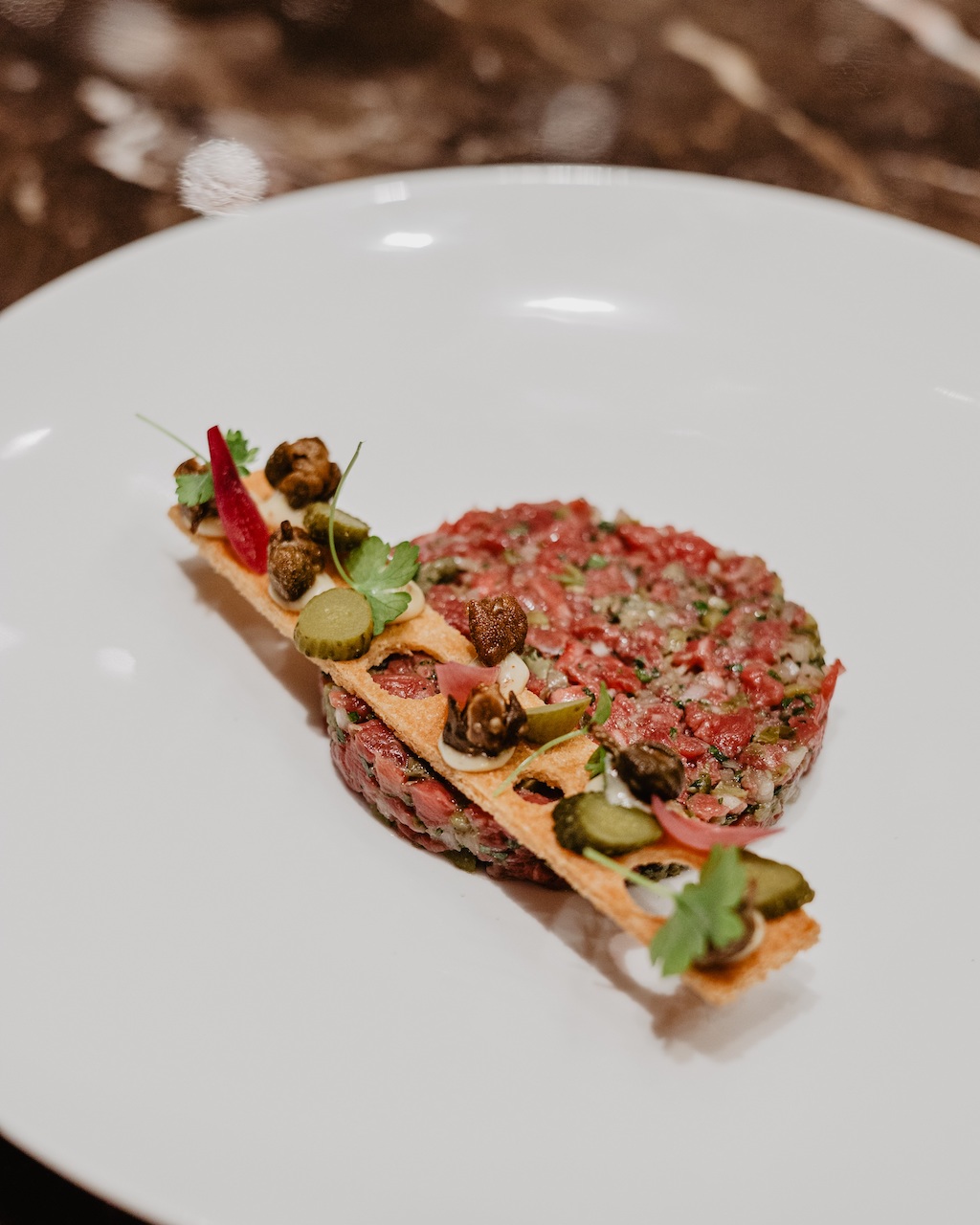 Tartare is a delicious dish made from raw meat or raw fish. Its infinite range of classic and interesting preparations is what makes it so interesting.
Perhaps you've asked yourself what the difference is between this dish, a crudo and a carpaccio. Tartare is part of the crudo family, consisting of raw meat or seafood, chopped, and combined with some kind of sauce, vinaigrette and/or other seasoning. Like carpaccios, tartares are defined by the form in which the raw meat is sliced – in this case, it is usually minced or diced rather than thinly sliced.
Many of the addresses on this list are taken from our list of the best French restaurants in Montreal, tartare being a classic dish found in any self-respecting French bistro. The other restaurants are places where tartare is highly appreciated for the way it's prepared and seasoned.
Whether you're a fan of red meat or fish tartares, here are our suggestions for the best in town.
See on map
3927 Rue Saint-Denis Montréal H2W 2M4
1045 Avenue Laurier Ouest Montréal H2V 2L1
1228 Rue Sherbrooke Ouest Montréal H3G 1H6
5201 Boulevard Saint-Laurent Montréal H2T 1S4
1155 Rue Sherbrooke Ouest Montréal H3A 2N3
3619 Rue Saint-Denis Montréal H2X 3L6
219 Avenue du Mont-Royal Ouest Montréal H2T 2T2
38 Rue Beaubien Est Montréal H2S 1P8
1650 Avenue Laurier Est Montréal H2J 1J2
6448 Boulevard Saint-Laurent Montréal H2S 3C4
374 Avenue Victoria Westmount H3Z 2N4
4662 Rue Notre-Dame Ouest Montréal H4C 1S6
98 Avenue Laurier Ouest Montréal H2T 2N4
3001 Rue Notre-Dame Ouest Montréal H4C 1N9
407 Rue McGill Montréal H2Y 2G3
1440 Rue Drummond Montréal H3G 1V9
426 Rue Faillon Est Montréal H2R 1L4
426 Rue Faillon Est Montréal H2R 1L4