The Best Tartares in Montreal
Tartare is a delicious dish made from raw meat or raw fish. Its infinite range of classic and interesting preparations is what makes it so interesting. Many of the addresses on this list are from our list of the best French restaurants in Montreal. The others are addresses where tartare is highly appreciated.
Whether you're a fan of red meat or fish tartares, our suggestions for the best tartares have something for everyone.
Here is our list of the best places to eat tartare in Montreal: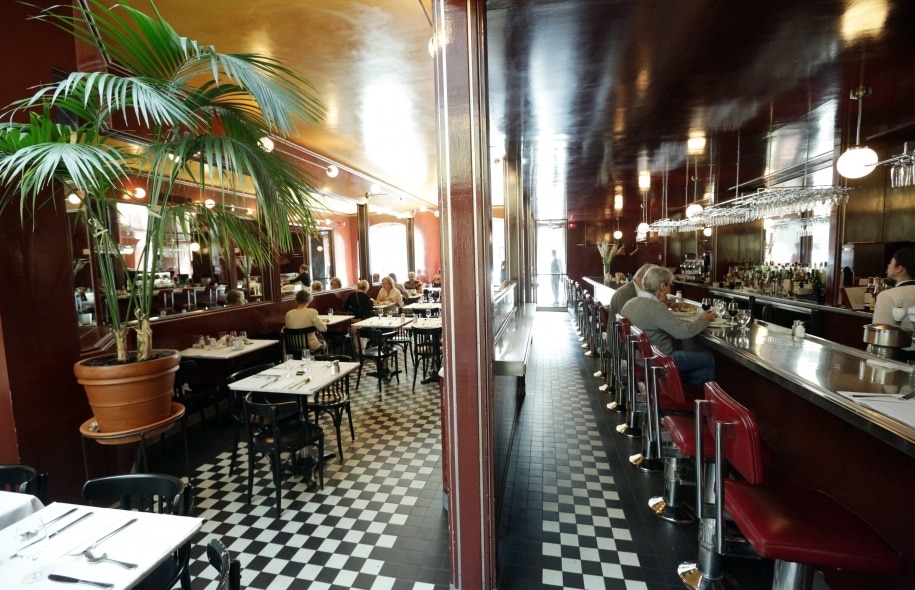 L'Express
The classic tartare! This French institution has been open for more than 35 years and serves Jean-Philippe Tastet's favourite tartare, which is impeccable. The wine selection is also excellent and very affordable. What more could you ask for?
3927 Rue Saint-Denis
Montréal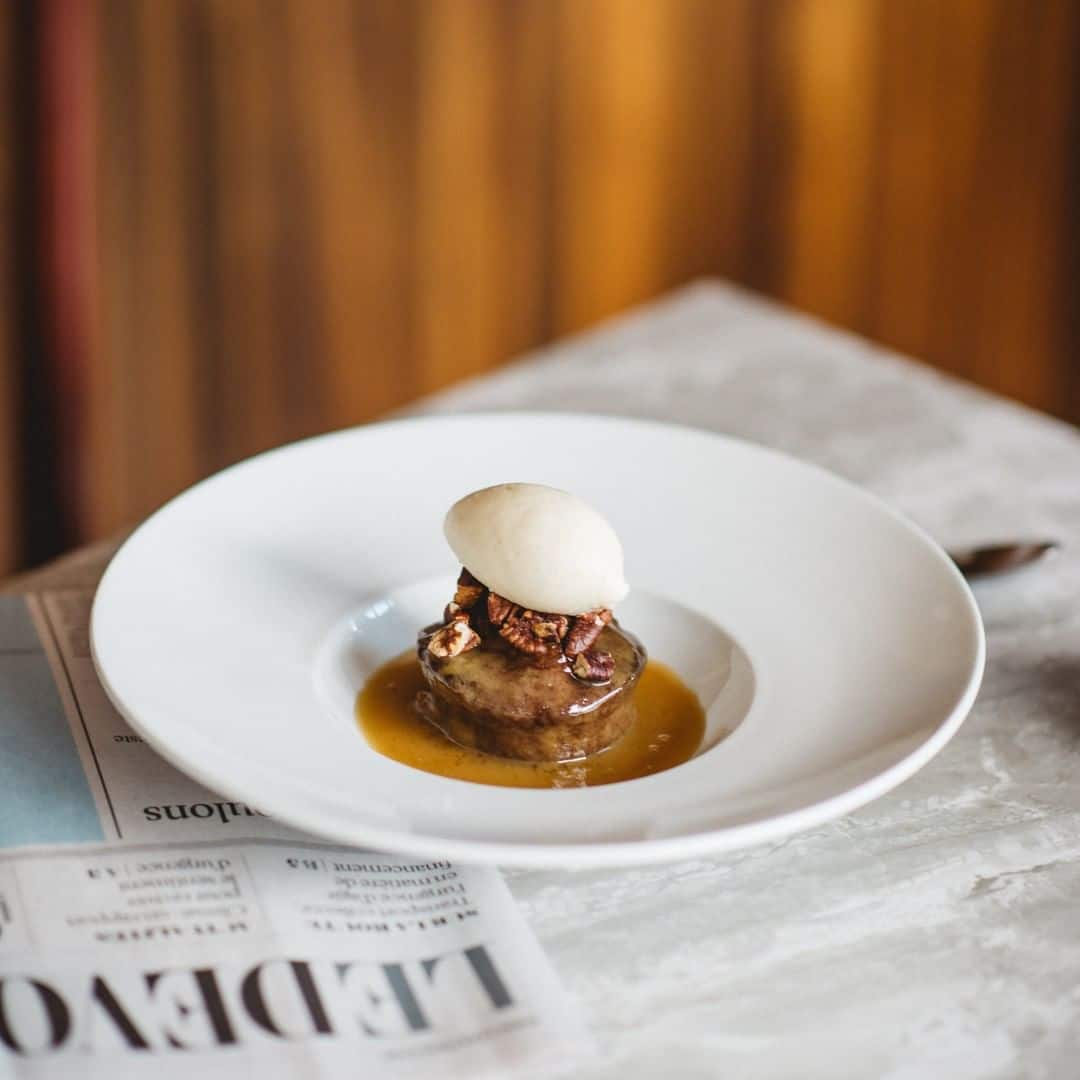 Dining at Leméac is always enjoyable because, like L'Express, the quality of the food and the consistency of the dishes doesn't change. The surroundings are both elegant and classic as are the tartares; a classic steak tartare with matchstick potatoes, or salmon tartare with truffle oil, or a classic salmon tartare. They come either as a starter or main course. Everything at Leméac seems to work just right, including the service, which is courteous and efficient. An indication of Leméac's success is knowing that it is always busy, every day of the week. Don't forget the terrace in the summer!
1045 Avenue Laurier Ouest
Montréal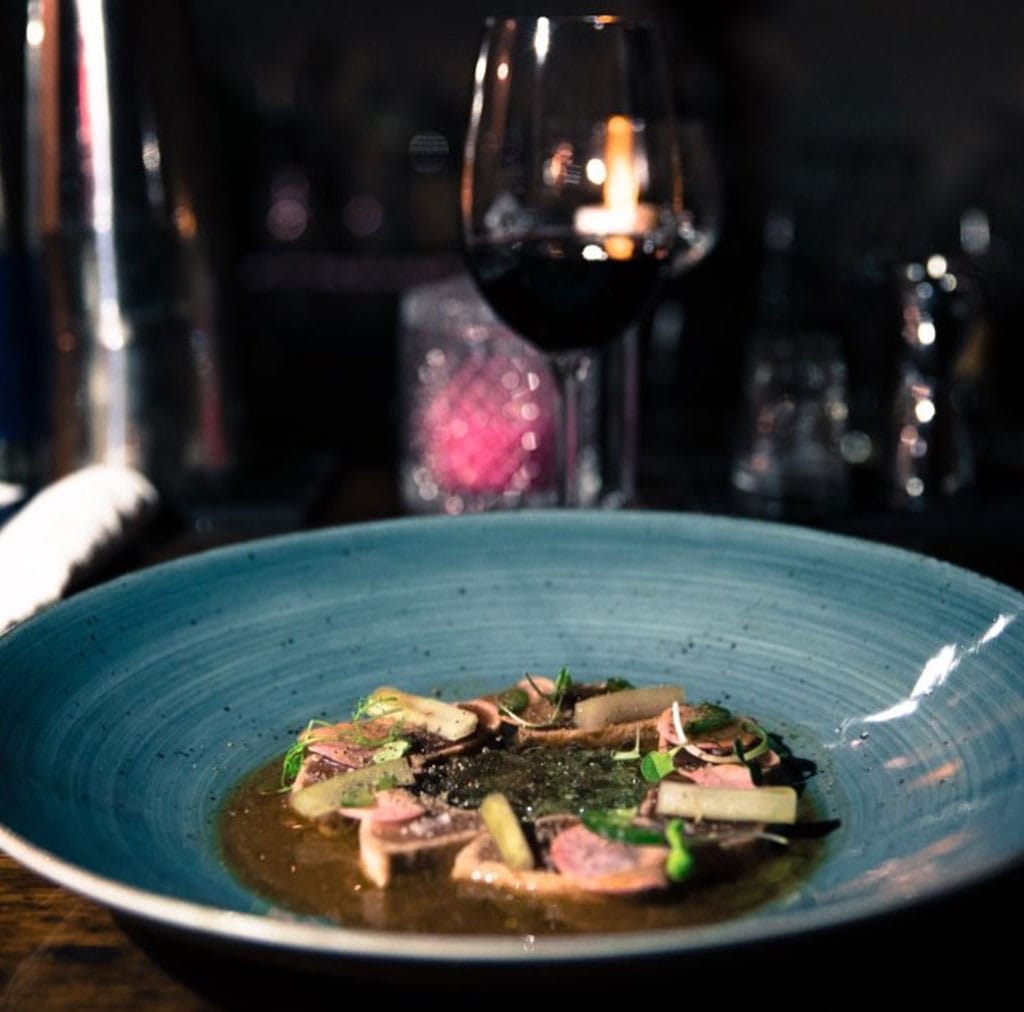 Pigor
Chef Sidney, who has worked in three Michelin star restaurants in France and Japan, offers a menu influenced by these two cultures, but with a focus on local seasonal products. For this reason, Pigor's menu will change with the seasons, with a few classics that will remain throughout the year.  As you might have guessed, one of these classics is the delicious beef tartar. Pigor is located on Wellington in the heart of Verdun.
3780 Rue Wellington
Montréal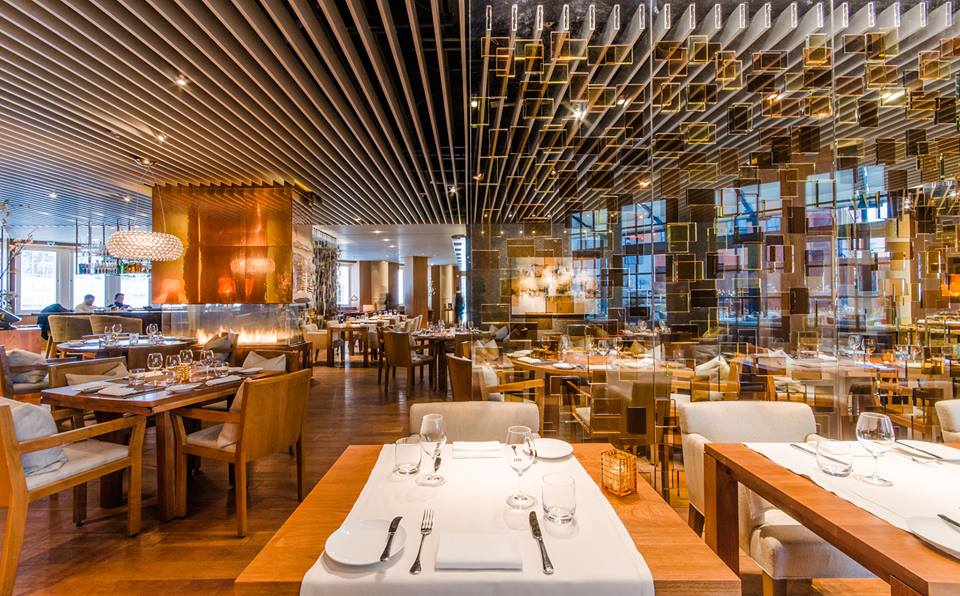 Maison Boulud
In this warm and cozy setting, Maison Boulud will serve you one of the best tartares in Montreal. The menu of the prestigious restaurant changes almost daily, but two unique tartares are frequently on the menu: an excellent beef tartare and an excellent salmon tartare. To accompany the meal, enjoy a glass of wine to further enhance the experience. At Maison Boulud, the customer always comes first, making the experience all the more memorable. The summer terraces are also superb! Currently, the tartare is only available for lunch.
1228 Rue Sherbrooke Ouest
Montréal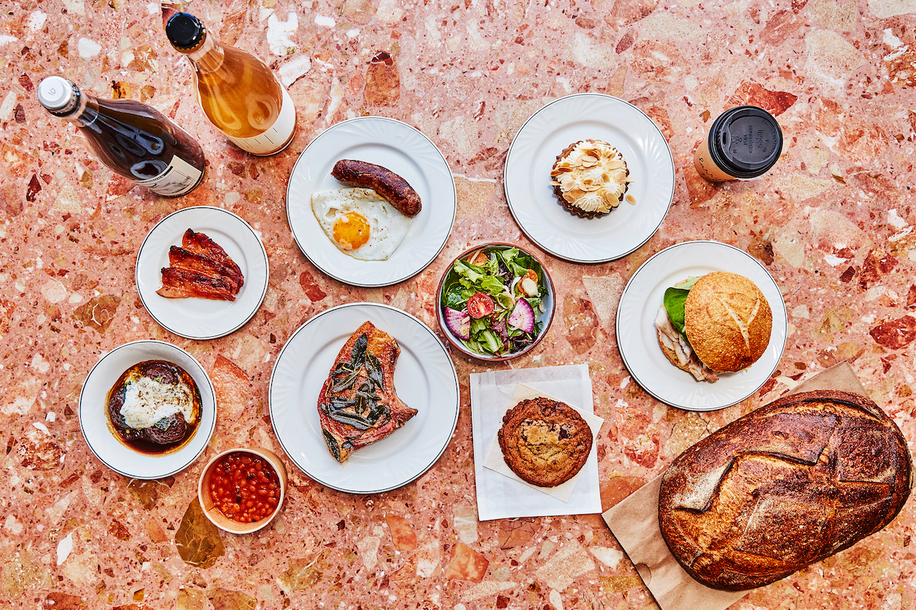 Since opening, we've talked about Larry's quite a bit, and the reason is simple: because we like it a lot! The restaurant of about 30 seats offers a succinct and beautifully executed menu. The quality meat in Larry's tartare is hand cut at their butcher shop (Boucherie Lawrence) up the street, and served with their homemade sourdough bread. It is simple, delicious and well-prepared; as is everything here!
5201 Boulevard Saint-Laurent
Montréal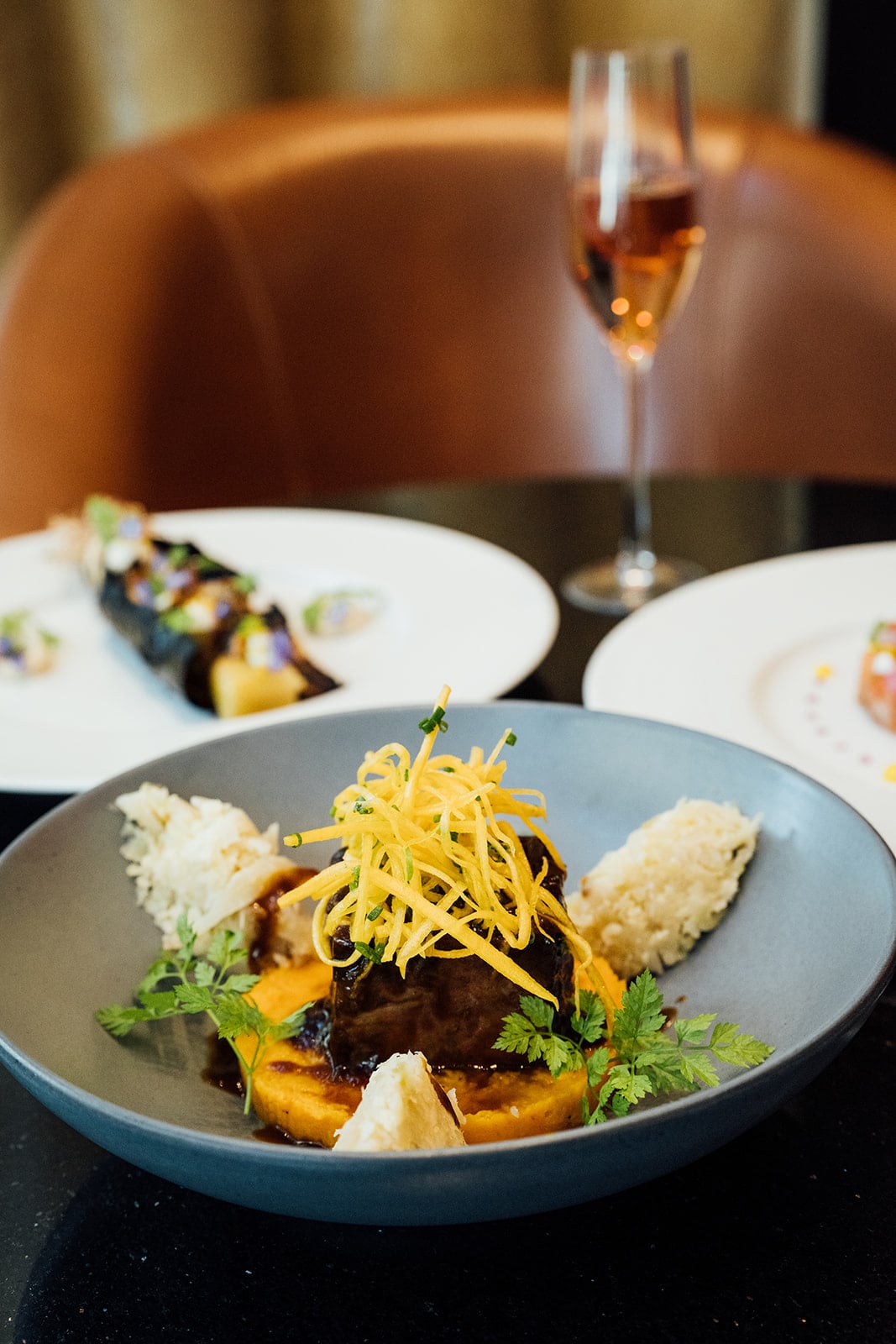 Sherbrooke street is rarely the first street that comes to mind when thinking of gastronomic destinations in the city. However, Renoir challenges this with their exceptional French cuisine. Currently, the beef tartare with oyster pea cream is available on the evening menu. At lunchtime, the Atlantic salmon tartare is served with fries and a green salad. The restaurant also has a terrace in summer.
1155 Rue Sherbrooke Ouest
Montréal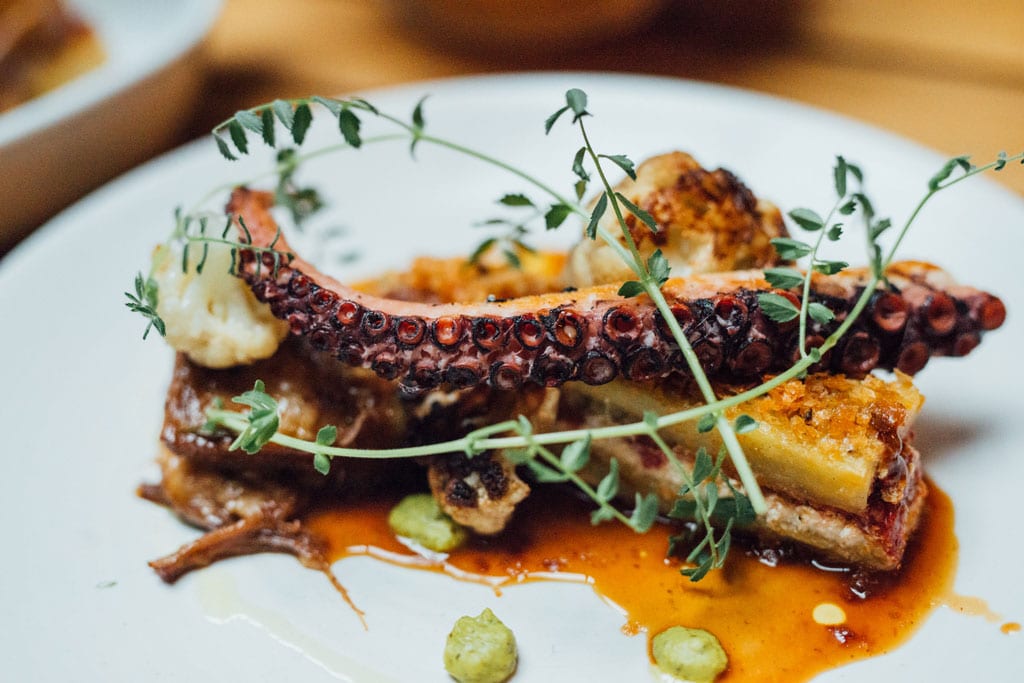 La Fabrique is a restaurant that we love on St-Denis street, near Sherbrooke. With a completely open kitchen, you can enjoy comforting dishes in a festive atmosphere. Here, the salmon tartare is prepared with feta, apple, sorrel, Thai chili, and tamarind-lime vinaigrette, and served with cranberry toast. On the brunch menu, you'll again find two other tartares: a tarragon and cheddar beef tartare served with home fries cooked in duck fat, as well as a salmon tartare with fried egg and rice salad with bean sprouts.
3619 Rue Saint-Denis
Montréal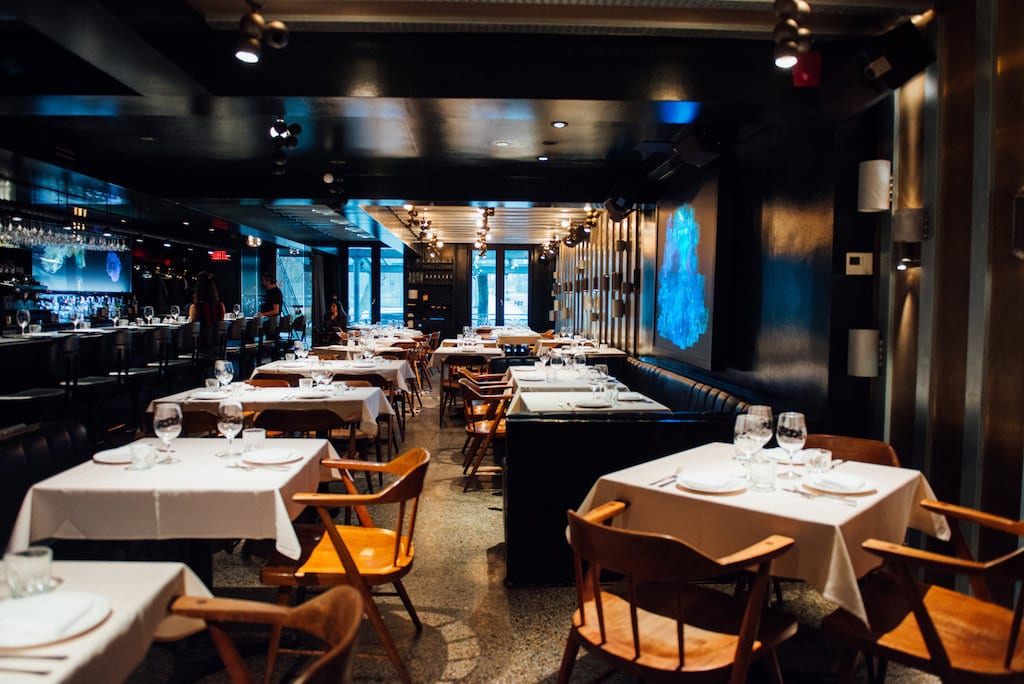 Le Filet is one of Montreal's best restaurants. Even though it opened in 2011, it has remained relatively under the radar but everyone who dines here knows that Le Filet is exceptionally good. This is a restaurant where the customer is treated with the utmost attention and respect. Given the name of the establishment, it is not surprising that the menu revolves around fish and seafood. Their tartare is made with tuna and served with a confit egg and nori. An exquisite Japanese-inspired tartare!
219 Avenue du Mont-Royal Ouest
Montréal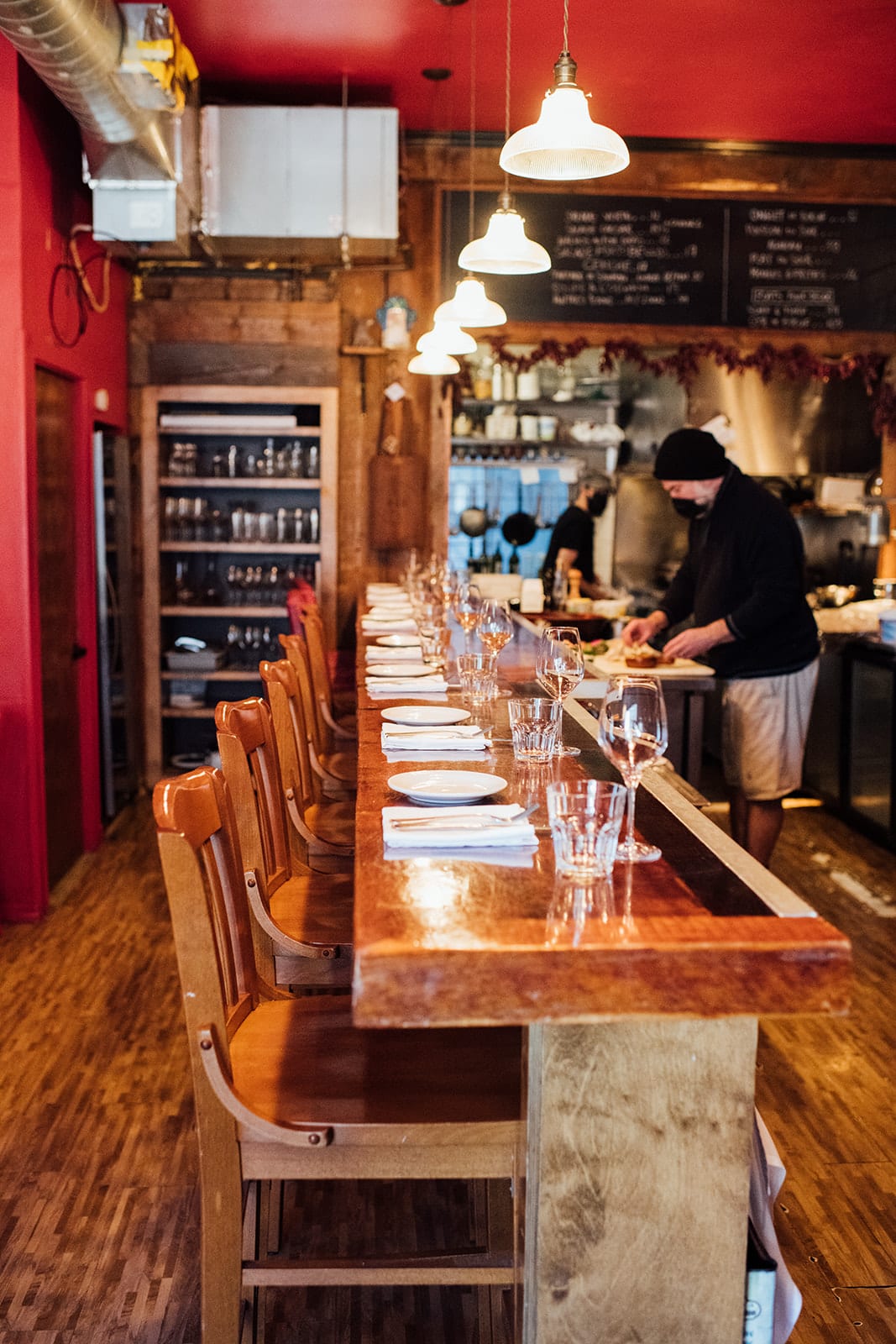 Gus is a comforting restaurant where you can eat generous and delicious dishes. Adopted by many since its opening, we suggest this place if you want to eat well in a friendly atmosphere. On the menu, the dishes may seem simple, but they are exceptionally well done. Expect generous portions with lots of freshness and flavour!
38 Rue Beaubien Est
Montréal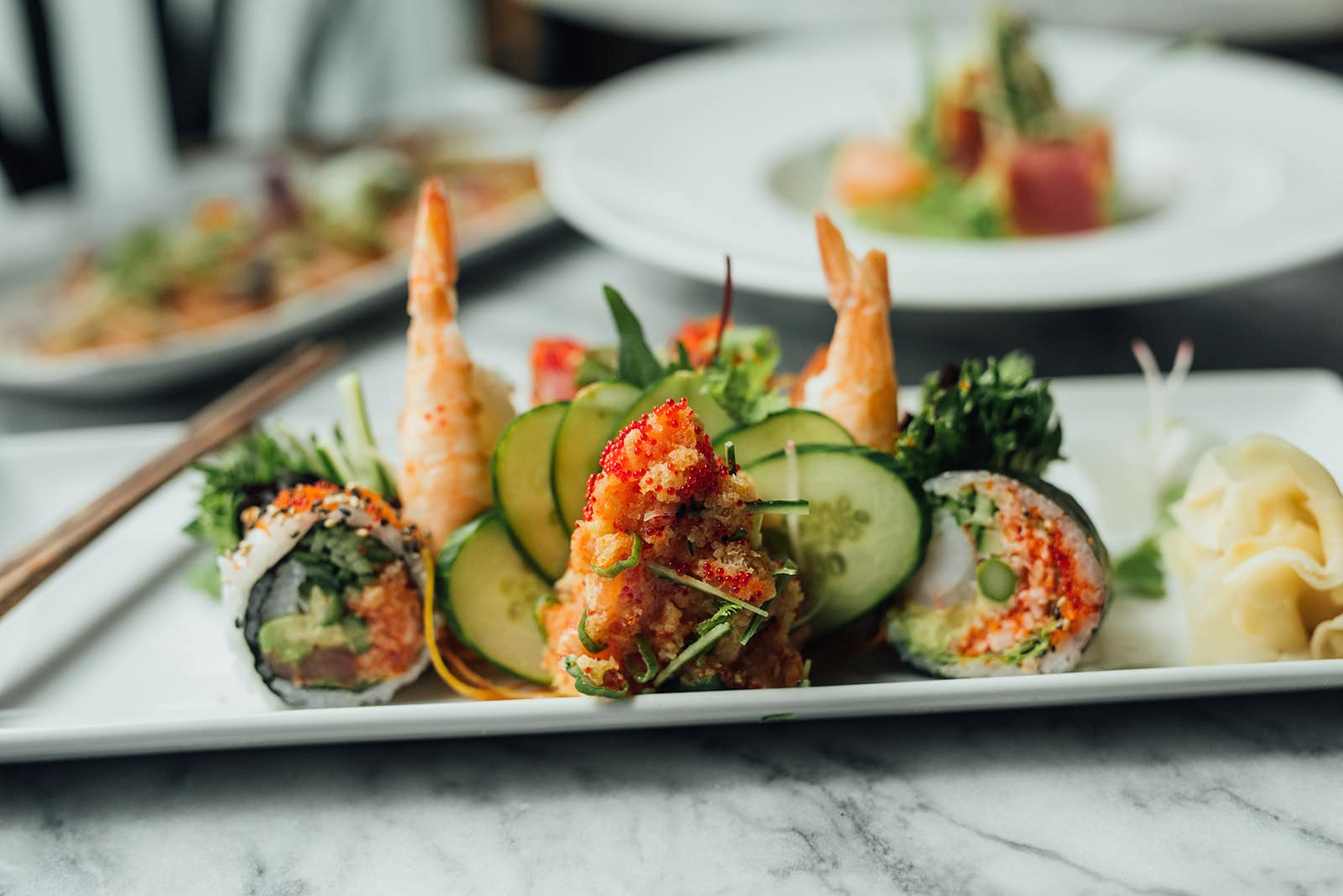 Tri Express is not only one of Montreal's top sushi restaurants, but Tri also makes one of the best tartares around! This small address is very welcoming and the popularity of the place speaks to its excellence. There are Japanese pollock tartares, lobster tartare à la Tri, and tartares made with red tuna, fresh salmon, yellowtail tuna, shrimp or scallops. They are served as sushi or sashimi and are well worth the detour.
1650 Avenue Laurier Est
Montréal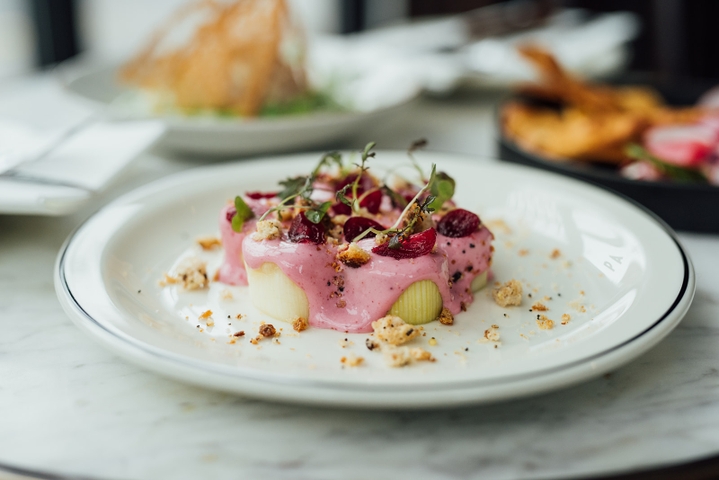 Le bristot Paname is a small French-style bistro. They prepare their beef tartare with coffee mayonnaise, watermelon radish, pickled radish, and pickled pearl onions, and serve it on Lavash crackers.
4847 Rue Wellington
Montréal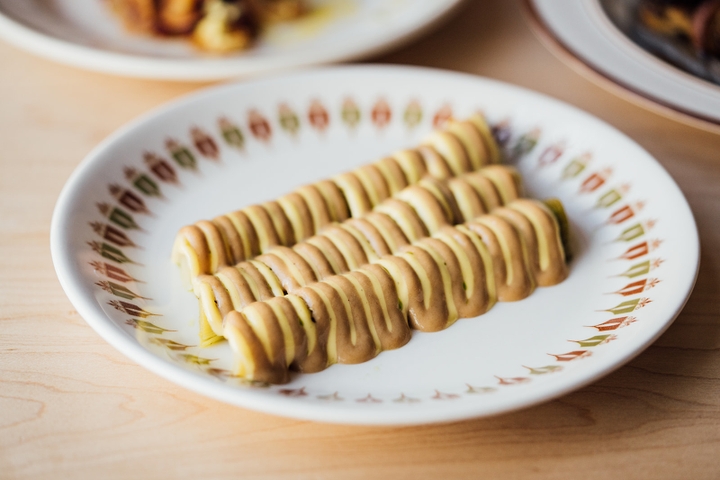 The menu at Salle Climatisée changes about every week, but they often feature tasty beef tartares. Enjoy one with a good glass of wine or bubbles.
6448 Boulevard Saint-Laurent
Montréal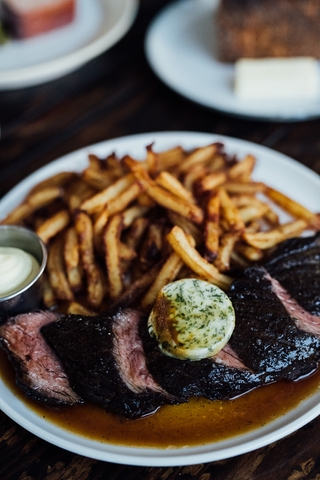 This lovely Westmount bistro serves simple and tasty French cuisine, including beef tartare served club sandwich style on homemade brioche.
374 Avenue Victoria
Westmount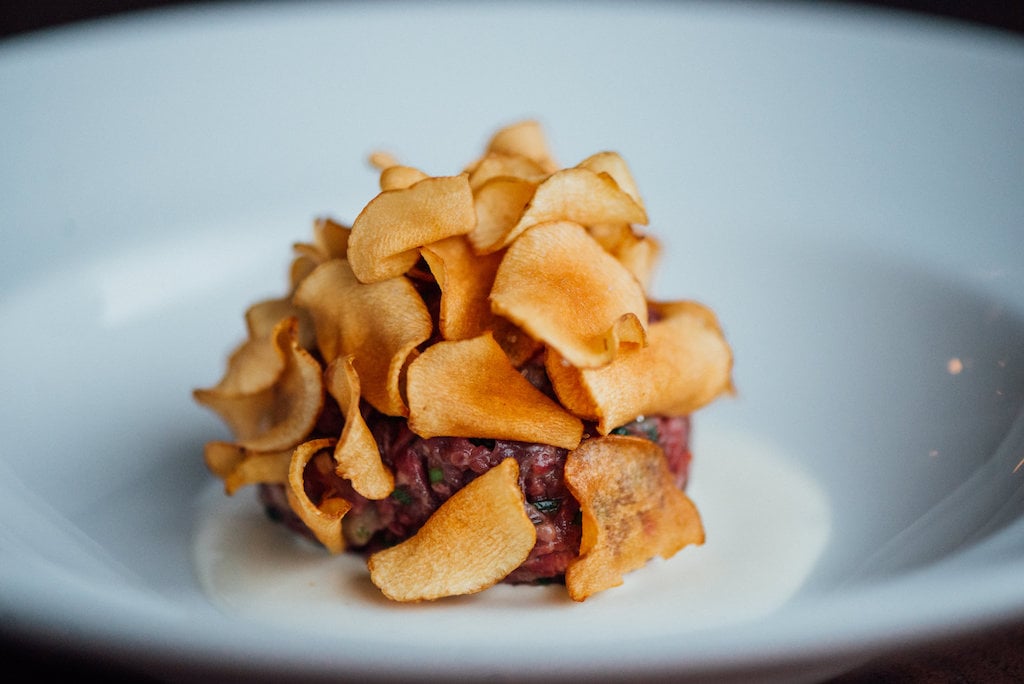 Restaurant Tuck Shop
While the menu at Tuck Shop changes daily, you will often find tartare on it. Right now, the beef tartare is served with smoked oysters with aioli and Jerusalem artichoke.
4662 Rue Notre-Dame Ouest
Montréal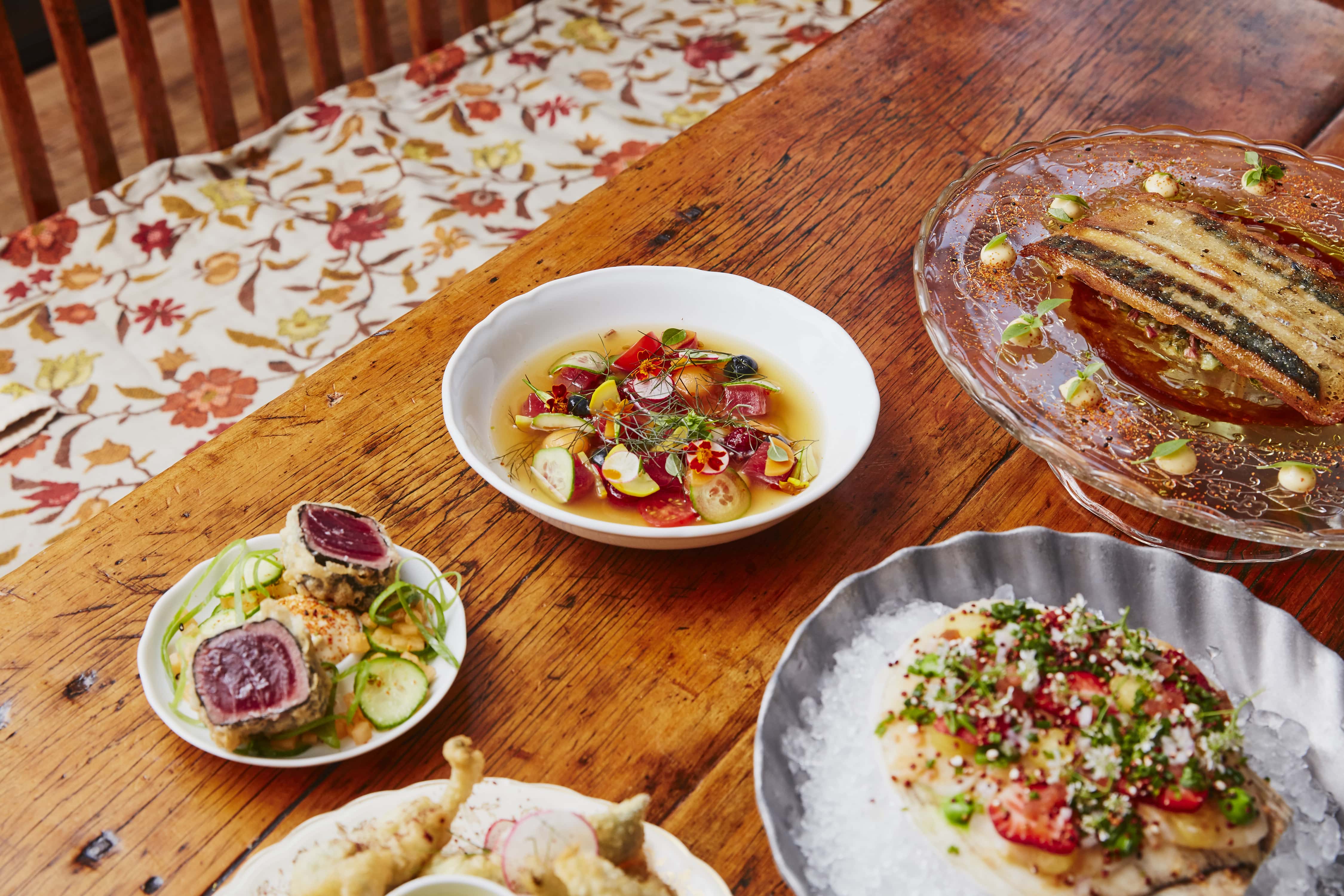 Montréal Plaza
The elegant restaurant on Plaza Saint-Hubert often offers delicious and original tartares. Currently on the menu is a fish and popcorn tartare with pickled ginger, soy vinaigrette, spicy mayo and crunchy vegetables.
6230 Rue Saint-Hubert
Montréal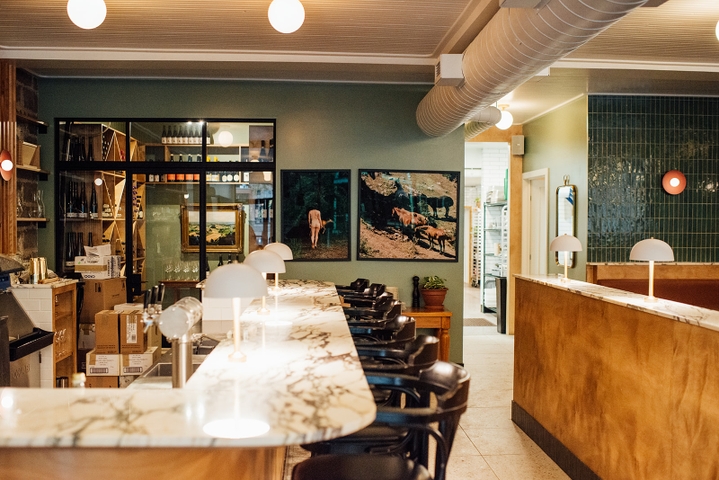 Moccione a ouvert ses portes à la fin de l'année 2018 sur la rue Villeray à Montréal. L'adresse est rapidement devenue un chouchou des amoureux de bonnes pâtes et de cuisine franche de la métropole.  Outre les délicieuses pâtes au menu, on se délecte de petites entrées à partager comme le tartare de veau, pleurotes grillées et noisettes.
7495 Rue Saint-Denis
Montréal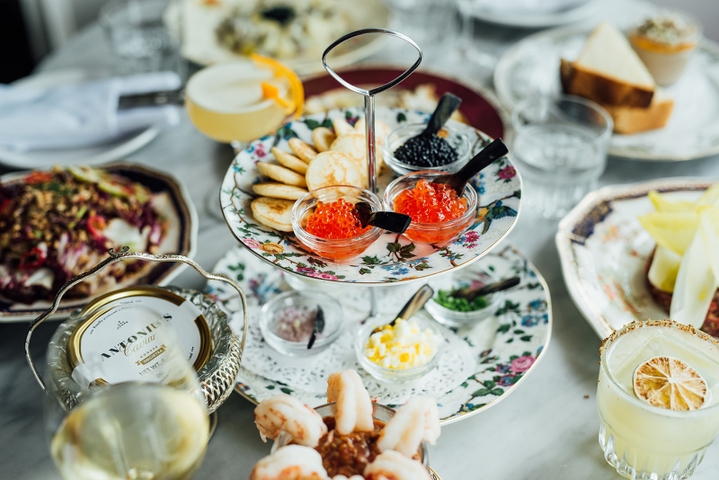 Le Kabinet, ce petit bar à cocktail adjacent la célèbre boîte de nuit Datcha, a une nouvelle mission. Après un agrandissement du local, les propriétaires ont décidé de changer la ligne directrice de l'adresse et d'en faire un restaurant. Le menu est articulé autour de classiques de la brasserie française des années 1970. Jean-Michel insiste sur le respect des techniques et des traditions derrière ceux-ci. Incontournable de la gastronomie française, on se délecte d'un délicieux tartare de bœuf vieilli 90 jours sur place.
98 Avenue Laurier Ouest
Montréal
See on map
3927 Rue Saint-Denis Montréal H2W 2M4
1045 Avenue Laurier Ouest Montréal H2V 2L1
3780 Rue Wellington Montréal H4G 1V2
1228 Rue Sherbrooke Ouest Montréal H3G 1H6
5201 Boulevard Saint-Laurent Montréal H2T 1S4
1155 Rue Sherbrooke Ouest Montréal H3A 2N3
3619 Rue Saint-Denis Montréal H2X 3L6
219 Avenue du Mont-Royal Ouest Montréal H2T 2T2
38 Rue Beaubien Est Montréal H2S 1P8
1650 Avenue Laurier Est Montréal H2J 1J2
4847 Rue Wellington Montréal H4G 1X5
6448 Boulevard Saint-Laurent Montréal H2S 3C4
374 Avenue Victoria Westmount H3Z 2N4
4662 Rue Notre-Dame Ouest Montréal H4C 1S6
6230 Rue Saint-Hubert Montréal H2S 2M2
7495 Rue Saint-Denis Montréal H2R 2E5
98 Avenue Laurier Ouest Montréal H2T 2N4