The Best Hot Dogs in Montreal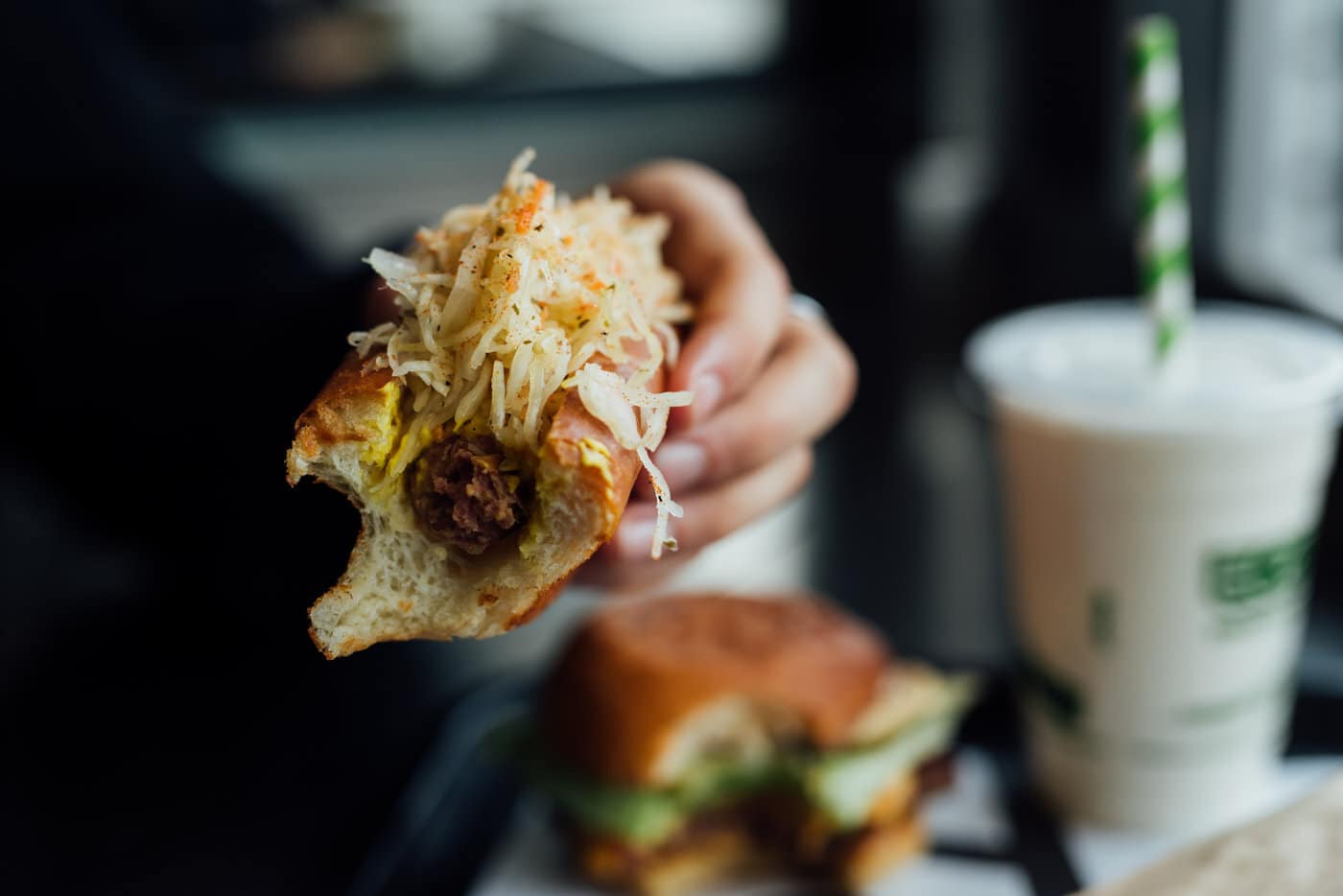 Steamed hot dog, toasted hot dog, chili dog, Michigan hot dog, hot dog in a baguette, hot dog with sauerkraut, Montreal hot dog, whole grain hot dog, the varieties are endless for hot dog lovers. Basically, the hot dog is a type of sandwich consisting of a long bun with a sausage inside, usually beef, accompanied by our condiments of choice (cabbage, onions, mustard, relish, ketchup, etc.). It's a simple meal, easy to transport and ideal for eating on the go – and something we'll never get tired of eating. For foodies looking for a really good hot dog in Montreal, here's a list of our favourite hot dog places in town.
Here is our list of deluxe and classic hot dogs! Montreal is known for its classic hot dogs, and they're a definite must in chip trucks and canteens across the province! We're talking about a steamed or toasted hot dog, served on a white bun with a steamed pork or beef sausage topped with cabbage, mustard onions, ketchup, relish or mayonnaise. Here are the places where you can find these famous classic hot dogs: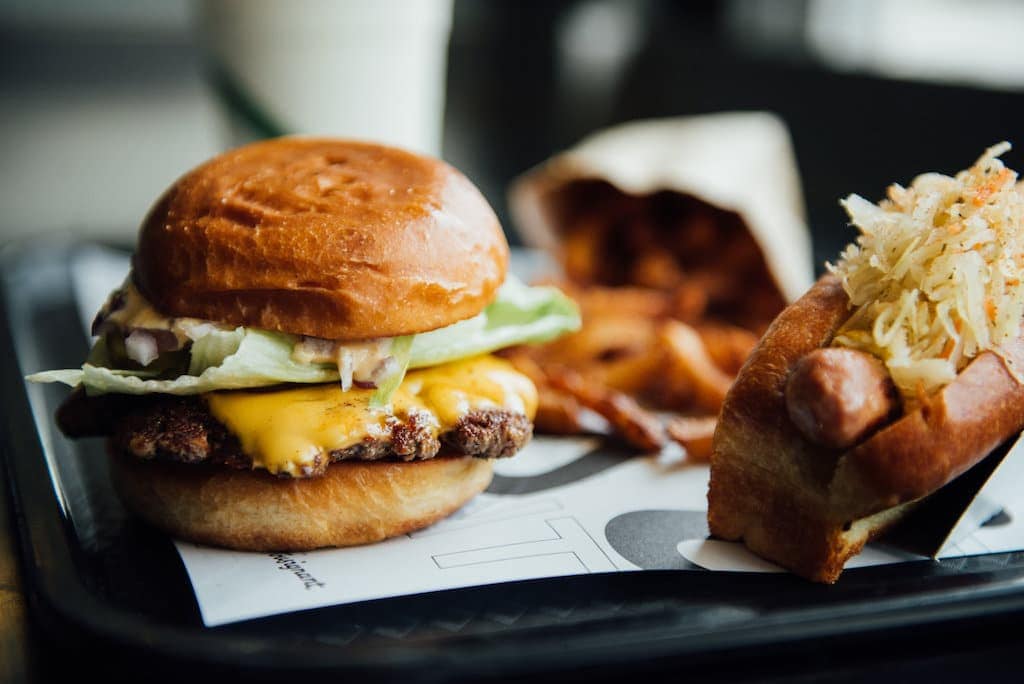 Chez Tousignant offers an exceptional Quebecois "casse-croûte" menu, including one of the best hot dogs in town! In this 1950's-1960's style diner, the house serves two delectable hot dogs; made on site from 100% local beef brisket and served in a very good homemade bun. On the menu, your two hot dog choices include the excellent "Classic" served with mustard and coleslaw, as well a our favourite, the "Tousignant Hot Dog" served with Tousignant sauce, cheese, bacon and pickle.
6956 Rue Drolet
Montréal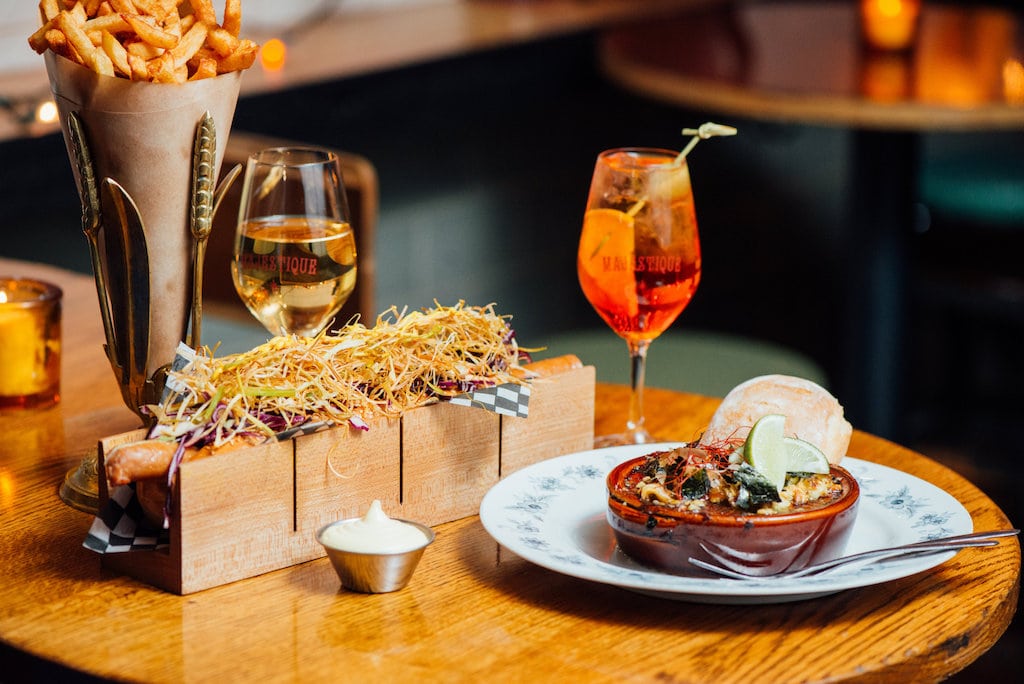 Bar Majestique is one of the best bars in Montreal where you can eat very well. Plus, they serve one of the best hot dogs in the city! The oversized hot dog (12 inches!) is composed of a soft bun from Hof Kelsten bakery, topped with a homemade piglet sausage, lightly spiced lemon mayonnaise, mustard, coleslaw, green apple and fried leek. It costs $22, but for a large and deluxe hot dog, we recommend it!
4105 Boulevard Saint-Laurent
Montréal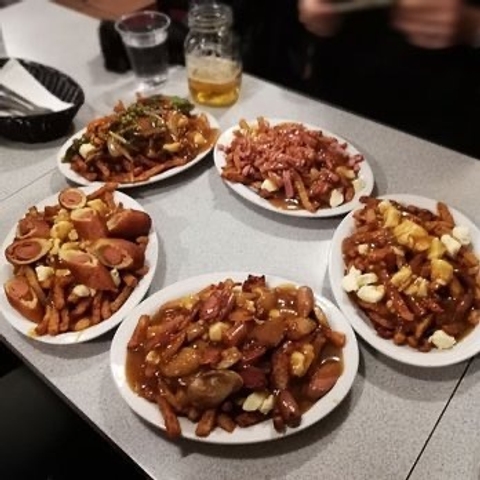 Chez Claudette
A classic quality hot dog made with a good sausage and served with coleslaw.
351 Avenue Laurier Est
Montréal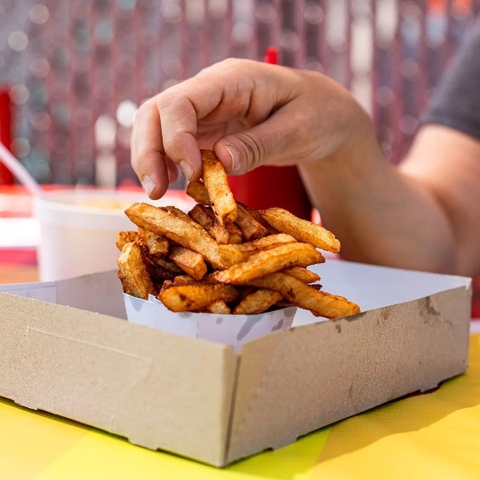 Chez Ma Tante Patates Frites
We come here to enjoy a good hot dog with crispy fries in a warm and relaxed atmosphere.
3180 Rue Fleury Est
Montréal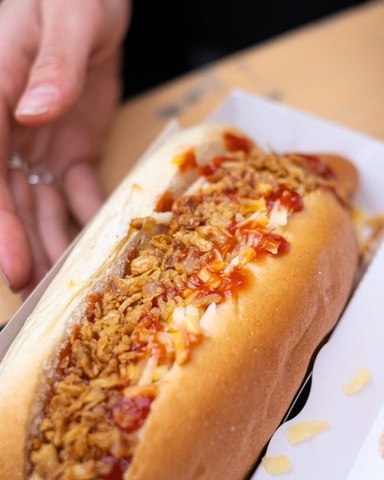 Chien Chaud Victoire
For fast food lovers, this place is a must for both the speed of service and the menu items.
1001 Boulevard Robert-Bourassa
Montréal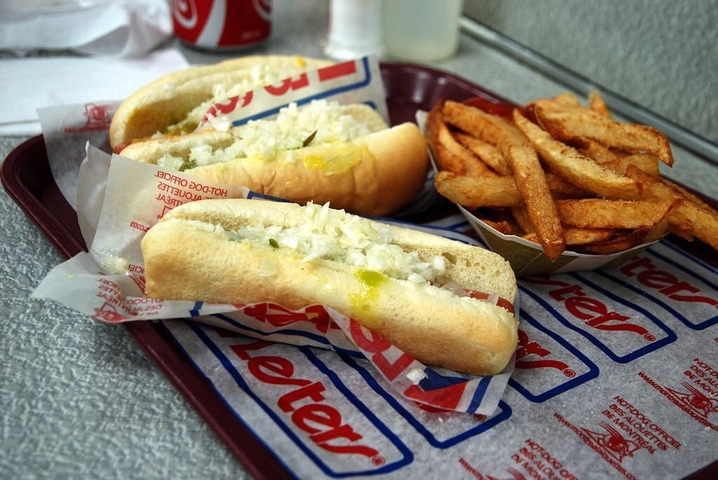 Décarie Hot Dog
We come here to savour a delicious steamed hot dog with a good poutine.
953 Boulevard Décarie
Montréal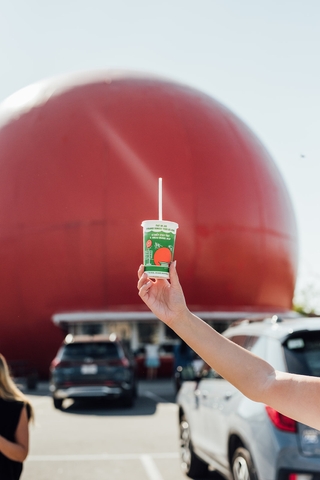 Of course, people come here for their famous Orange Julep juice, but also for their classic hot dogs!
7700 Boulevard Décarie
Montréal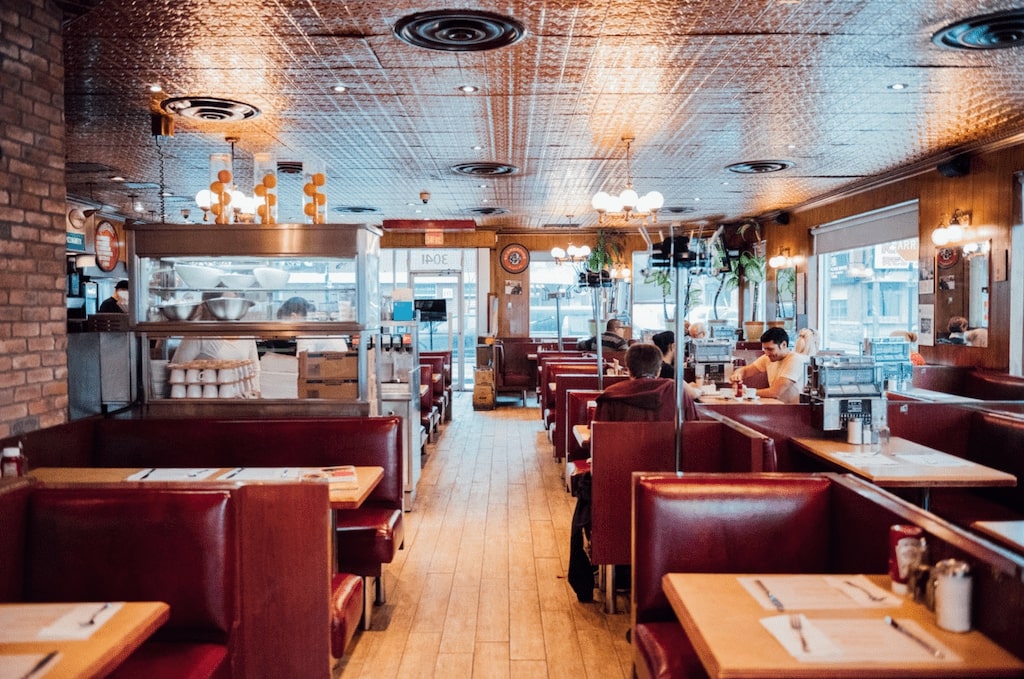 We come to Greenspot to enjoy a classic hot dog in an institution that has been a part of the landscape of the Saint-Henri neighbourhood since the 1940s!
3041 Rue Notre-Dame Ouest
Montréal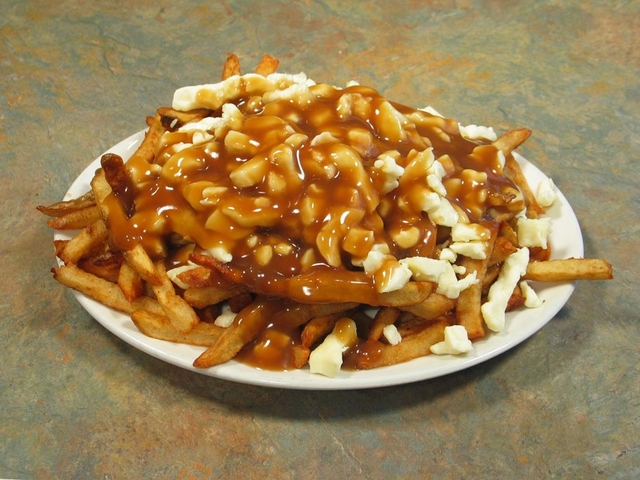 Mont-Royal Hot Dogs
Open since 1965, this place is a must for residents of the Plateau for its delicious hot dogs and fries!
1001 Avenue du Mont-Royal Est
Montréal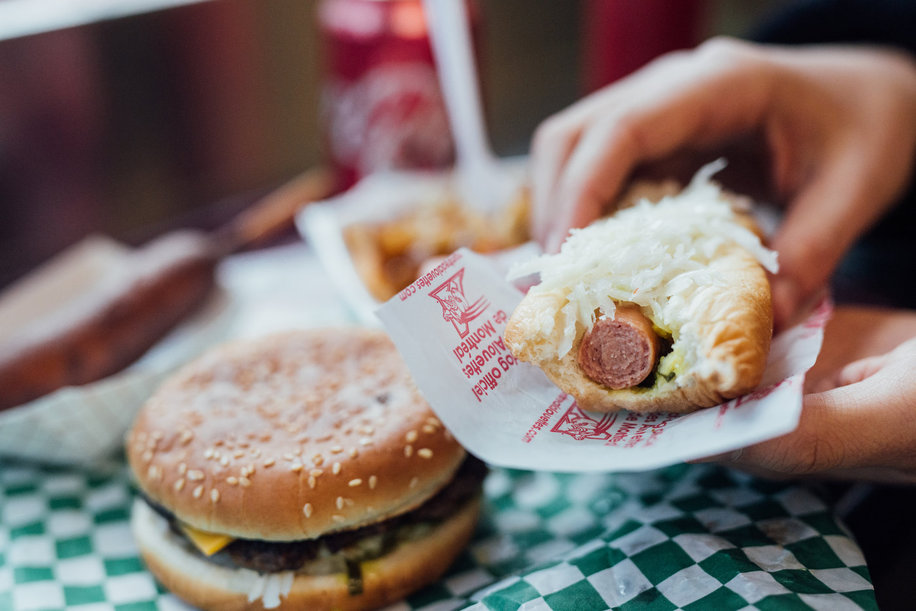 A legendary place that seems to have been around forever (1912!).
1217 Boulevard Saint-Laurent
Montréal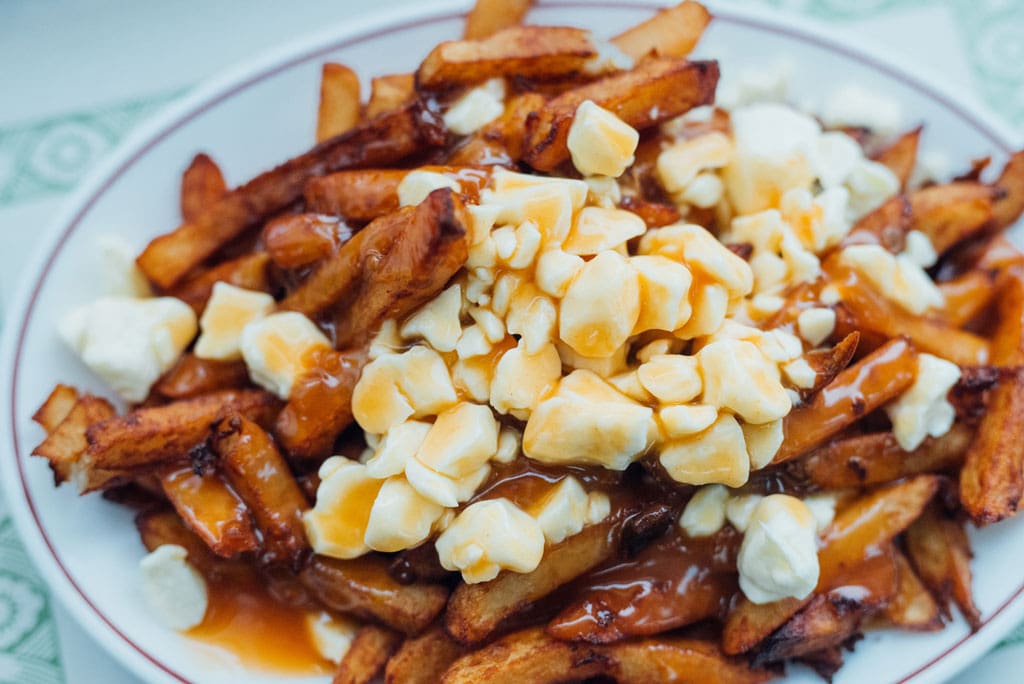 Since 1958, Paul Patates has been serving great classic hot dogs and fries.
760 Rue Charlevoix
Montréal
See on map
6956 Rue Drolet Montréal H2S 2T3
4105 Boulevard Saint-Laurent Montréal H2W 1Y7
351 Avenue Laurier Est Montréal H2T 1G7
3180 Rue Fleury Est Montréal H1H 2R3
1001 Boulevard Robert-Bourassa Montréal H3B 4L5
953 Boulevard Décarie Montréal H4L 3M3
7700 Boulevard Décarie Montréal H4P 2H4
3041 Rue Notre-Dame Ouest Montréal H4C 1N9
1001 Avenue du Mont-Royal Est Montréal H2J 1X7
1217 Boulevard Saint-Laurent Montréal H2X 2S6
760 Rue Charlevoix Montréal H3K 2Y2
Photography by Julie Perreault