Emilia: The kid-friendly Portuguese canteen in Villeray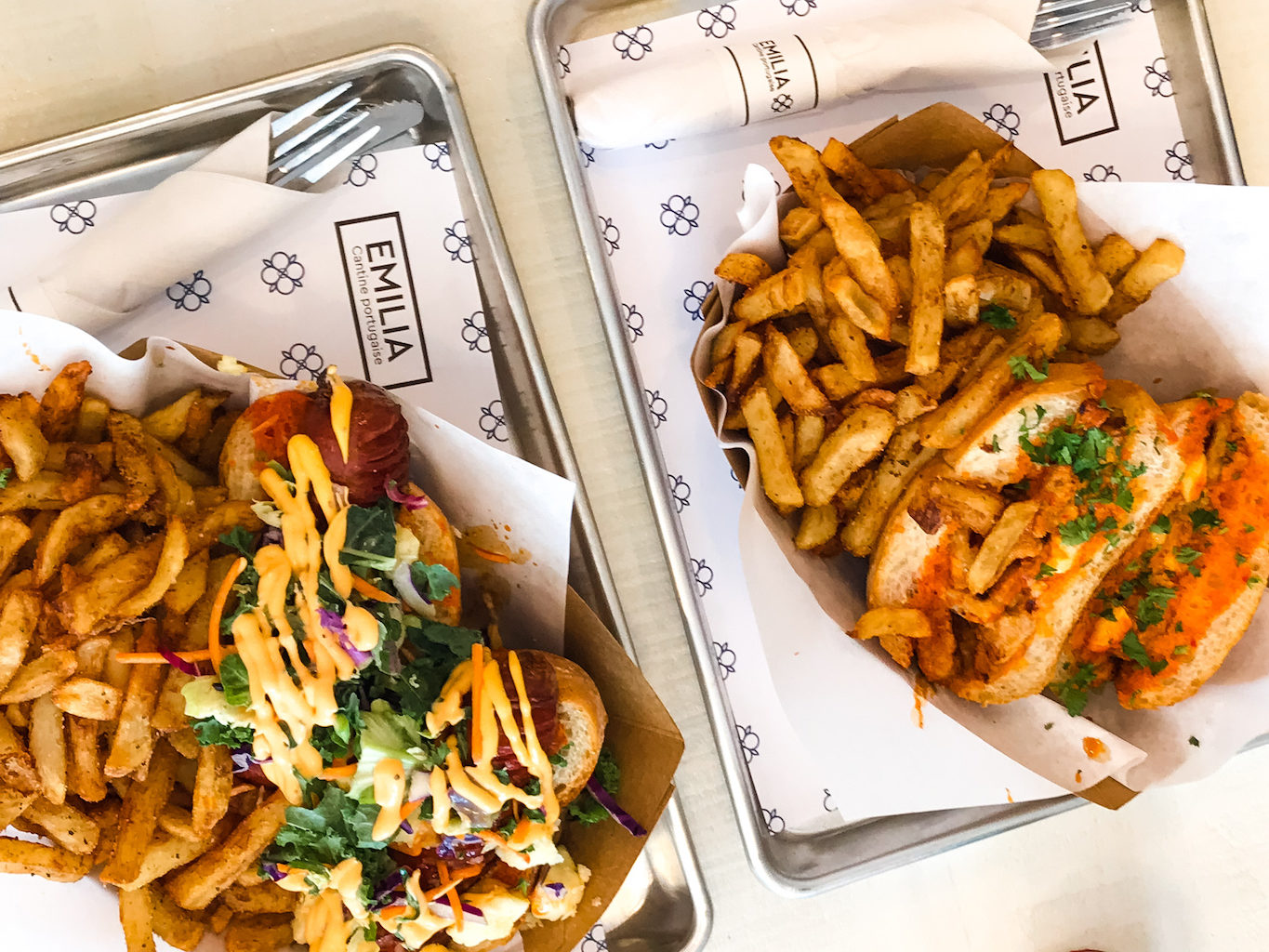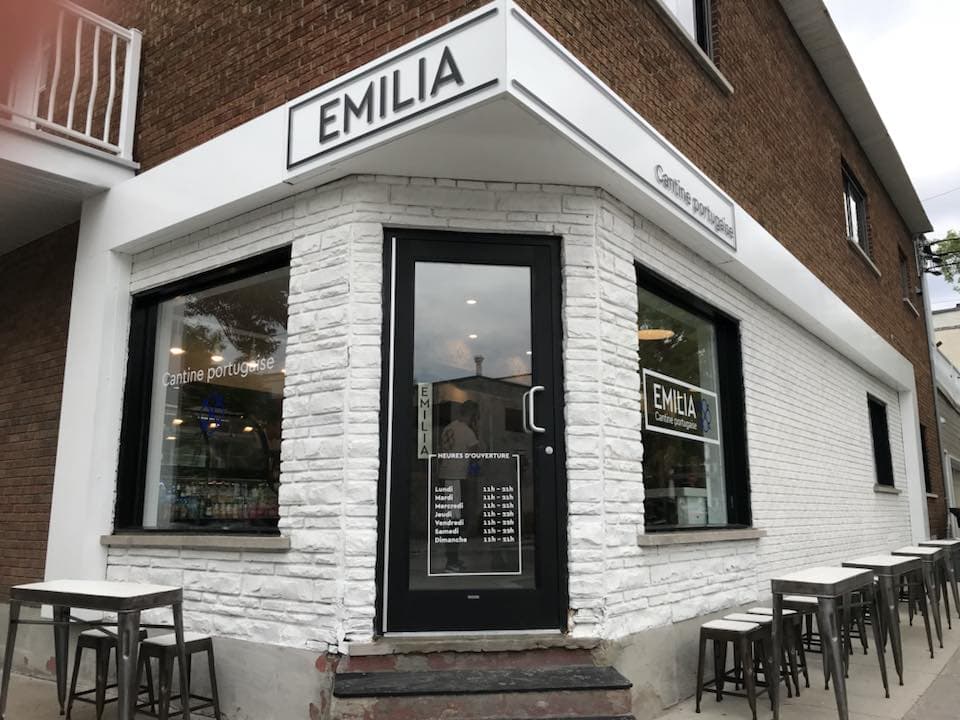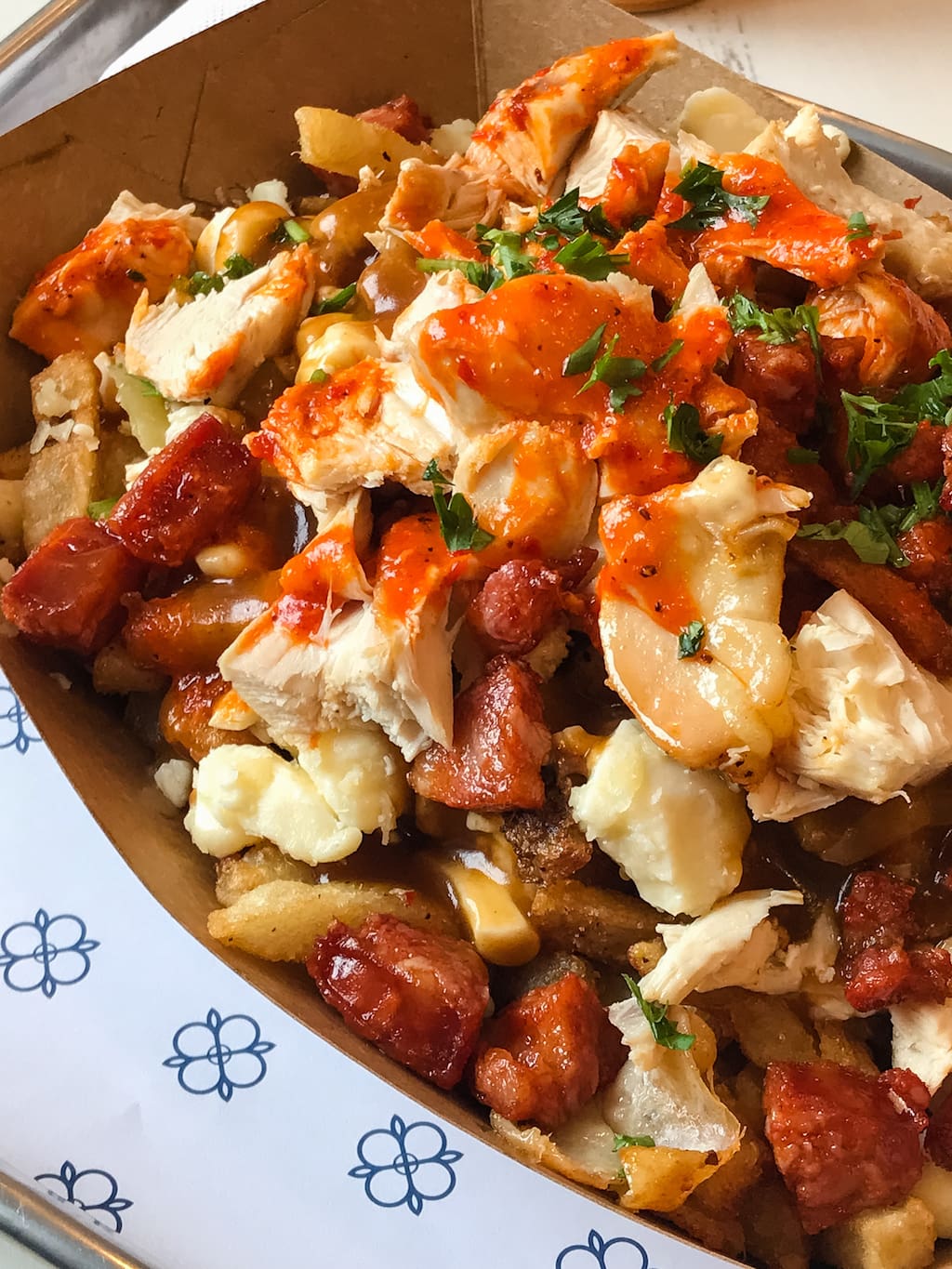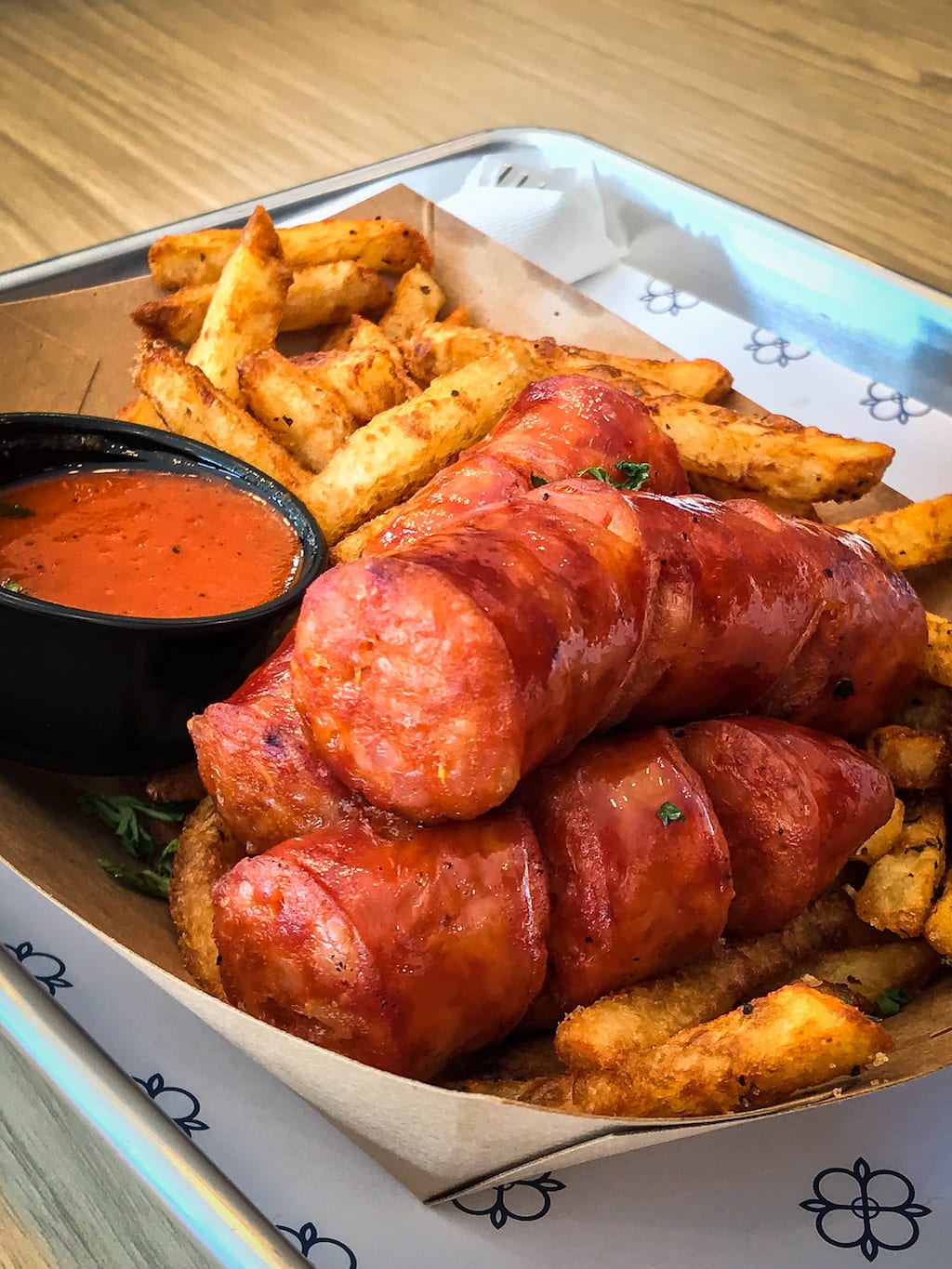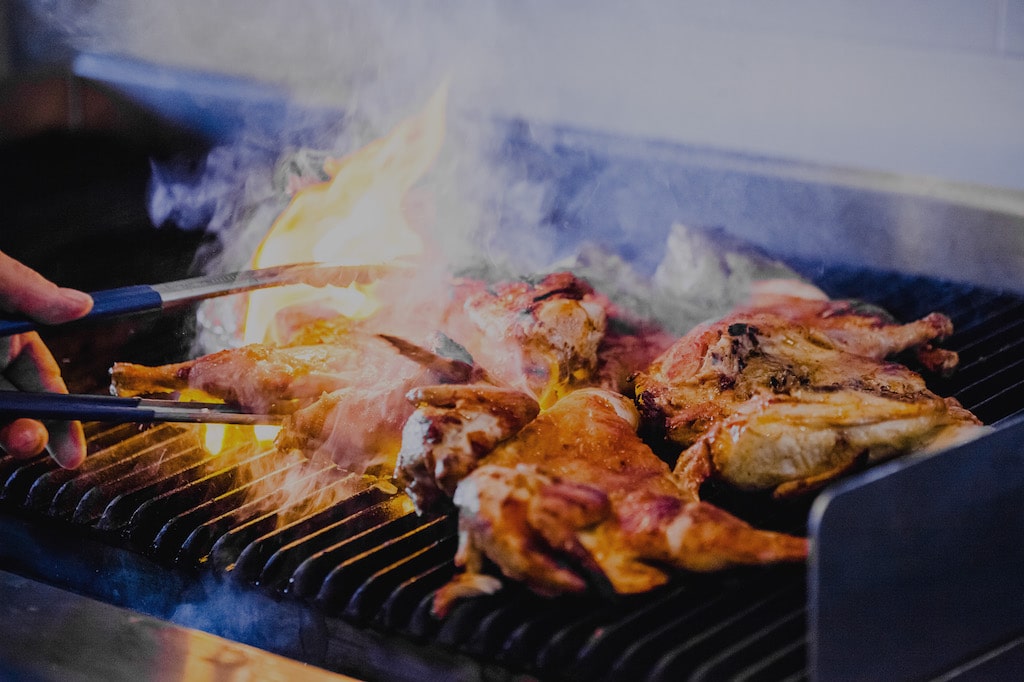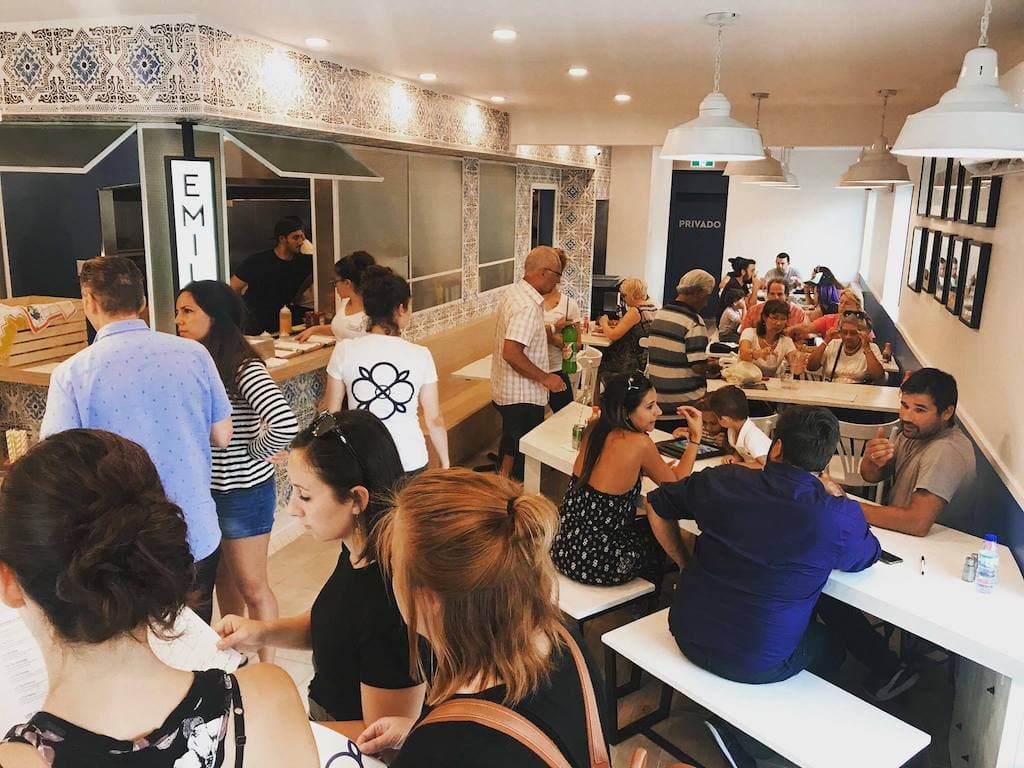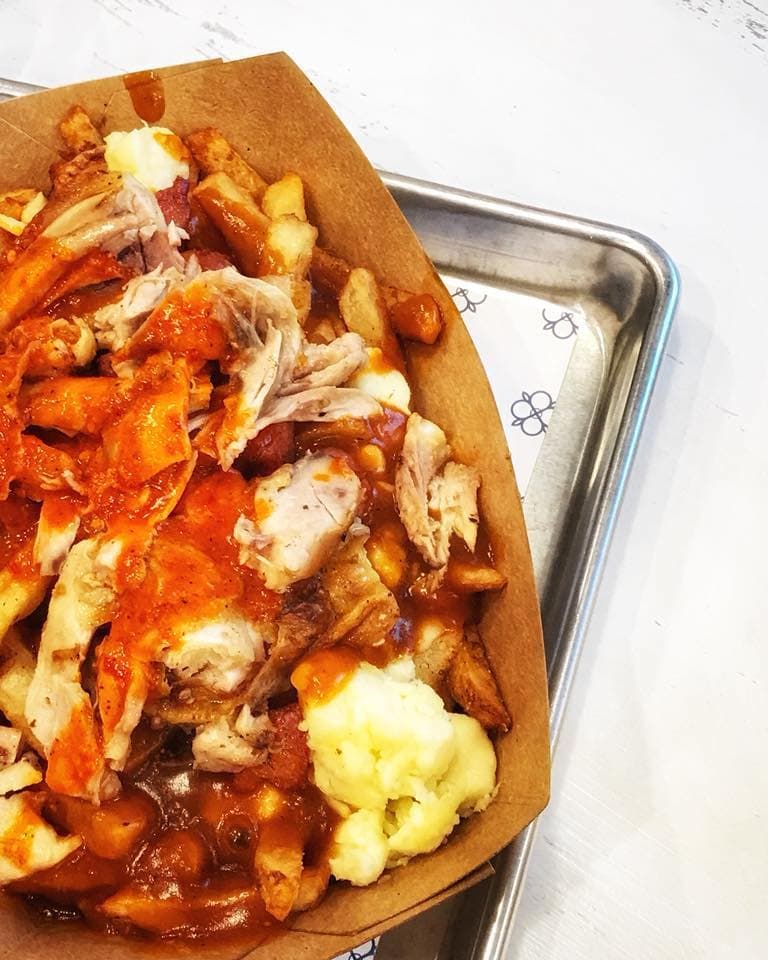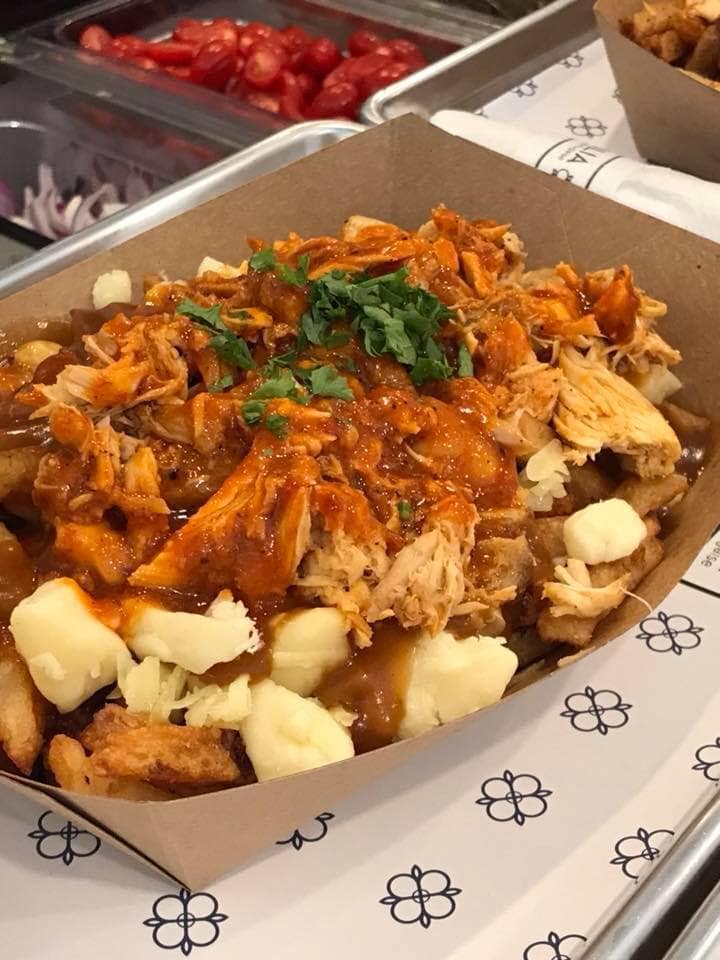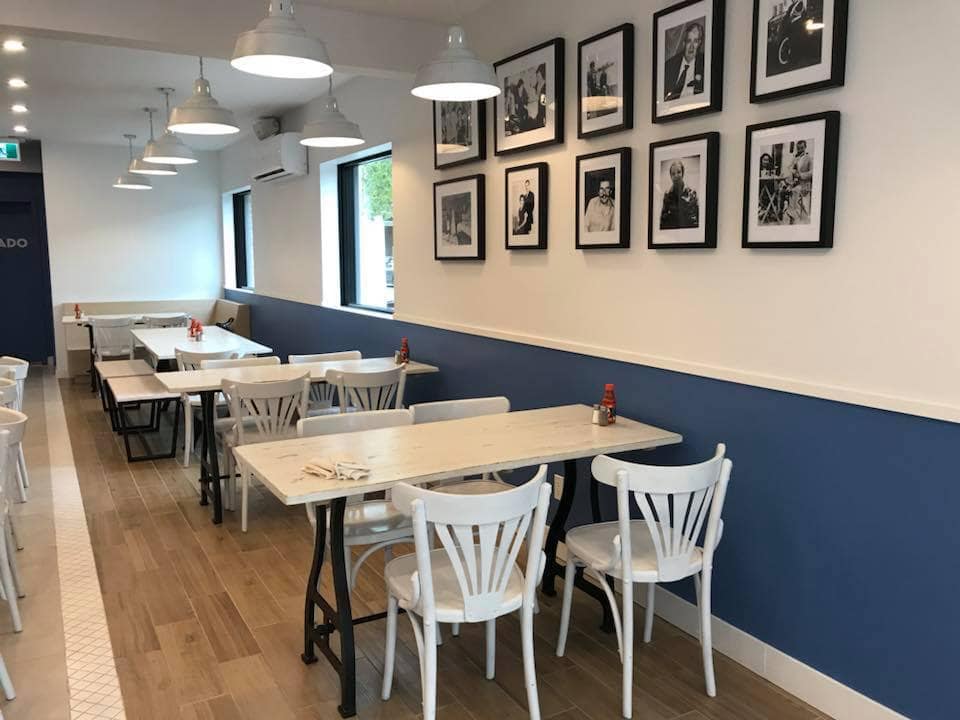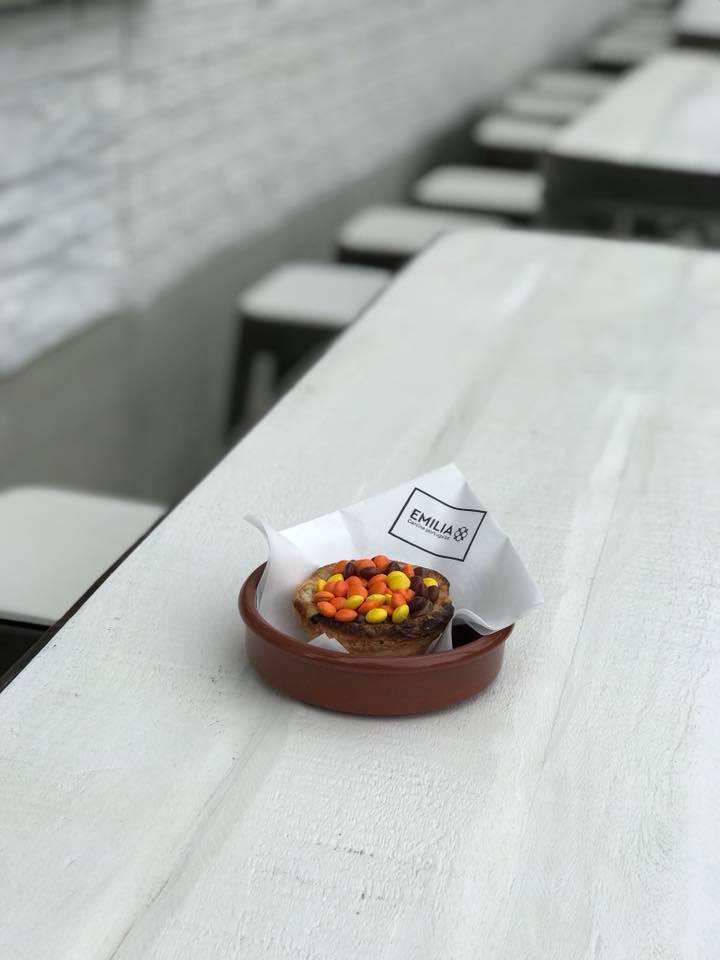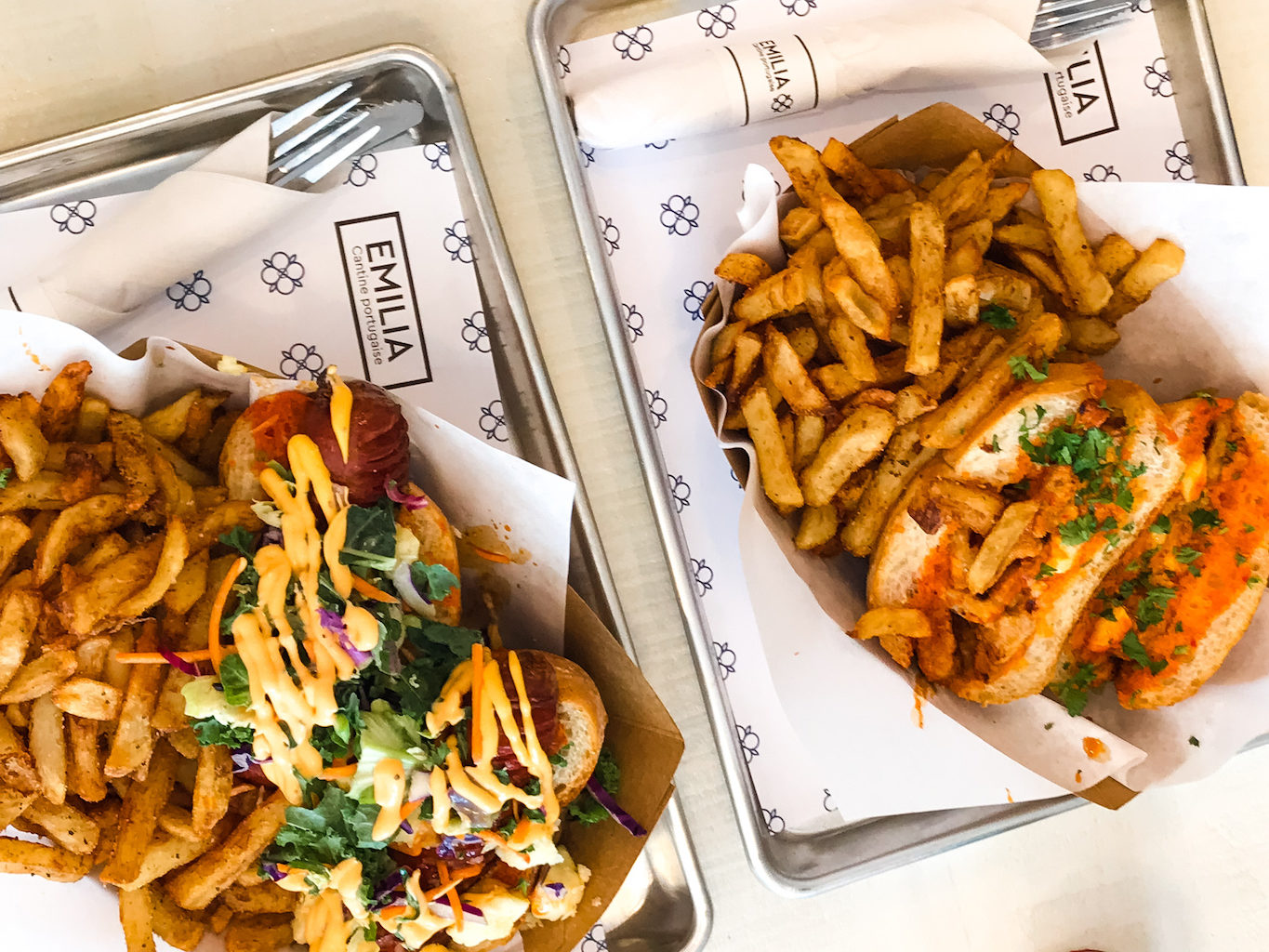 Cantine Emilia

$$
Monday: 11:00 AM – 9:00 PM
Tuesday: 11:00 AM – 9:00 PM
Wednesday: 11:00 AM – 9:00 PM
Thursday: 11:00 AM – 10:00 PM
Friday: 11:00 AM – 10:00 PM
Saturday: 11:00 AM – 10:00 PM
Sunday: 11:00 AM – 9:00 PM


Accepts mastercard, visa, cash, debit
20 Seats
Open since August 1, 2018, Cantine Emilia is a little gourmet address nestled in Villeray that serves delicious Portuguese specialties.
There's a little warm and family-like feeling within the four walls of this canteen, starting with the restaurant's name. Owner Pedro Medina says the name "Emilia" is a tribute to his mother. The owners – Pedro, Tony Khoury, Kevin Henriques and Rui Perreira – wanted to open a place without too many complications; a place to share and gather. And they succeeded! The little restaurant welcomes families and groups of friends from the surrounding area in a casual atmosphere, and also offers take-out so you can have a picnic with their tasty cuisine in nearby Jarry park. It's a cozy space with 20 seats inside and another 20 on the terrace. The decor was developed by Espace313 and focuses on simplicity and modernity, evoking Portugal with beautiful blue mosaic tiling adorning the counter.
On the menu, the restaurant definitely does not skip the famous Portuguese chicken. Theirs is offered with nods to Quebec specialties. Served individually, in the poutine or in the sandwiches, the chicken is cooked with all the delicious sauces. Chef Tony takes advantage of his perfect mastery of the classics to bring a touch of innovation and also serve little original dishes like the grilled chouriço and parmesan popcorn. We have a soft spot for the George Enriques, the Tio Alfredo, the Tia Graça and the Tia Cristina. For dessert, sweet tooths will be satisfied with their natas – revisited with nutella, reese and Oreo – but our favourites are still the classic ones. Emilia's cuisine is the meeting of gourmet Portuguese classics and local products: comfort food at its best and at affordable prices!
As for refreshments, the restaurant offers a wide range of Portuguese juices and sodas. Note that the address now serves several bottles of Portuguese wine as well as a few beers.
We like to go to Cantine Emilia to savour Portuguese specialties with a Quebecois touch, and we really love the easy-going, informal, and convivial atmosphere!
Written by Sophie Monkman