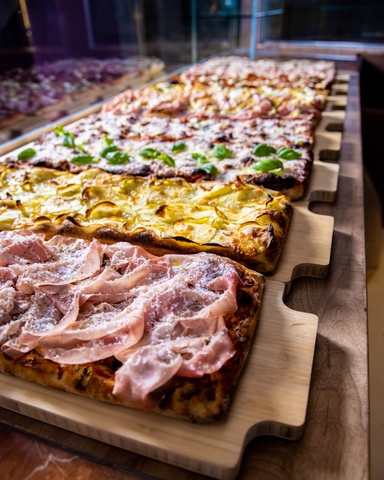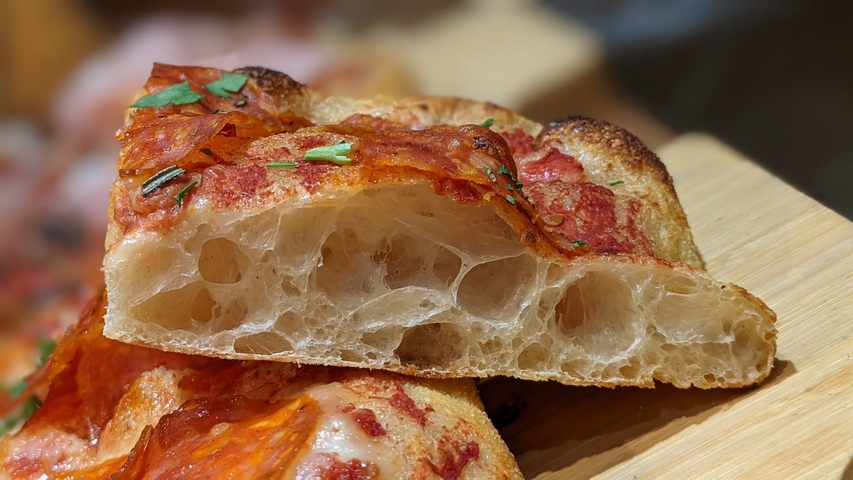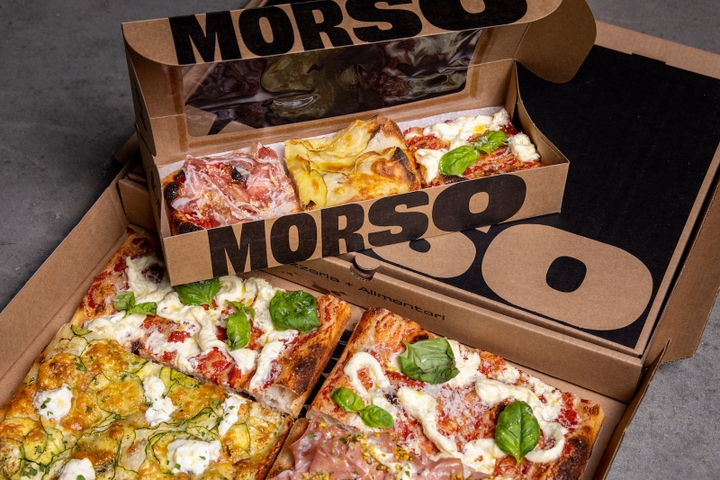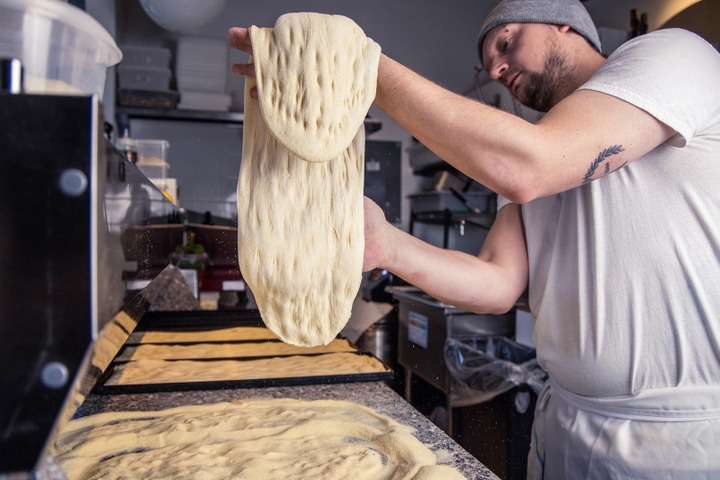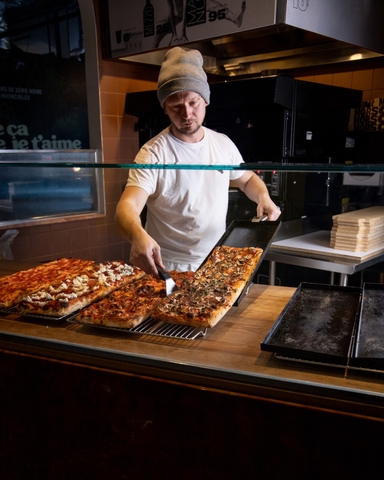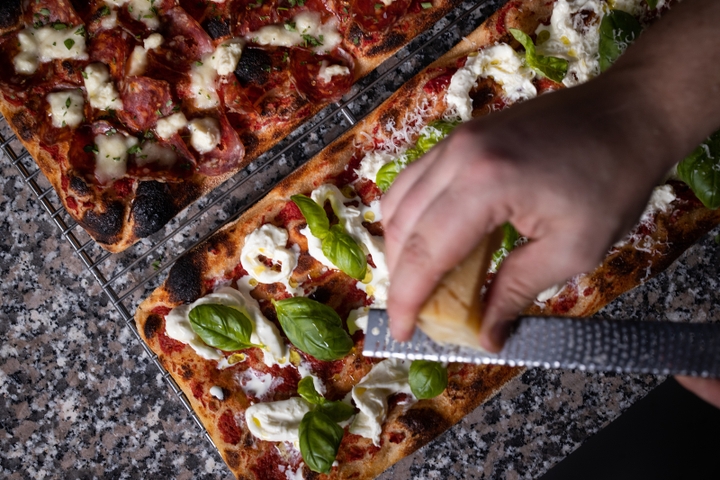 Morso Pizzeria

Monday: Closed
Tuesday: 12:00 – 9:00 PM
Wednesday: 12:00 – 9:00 PM
Thursday: 12:00 – 9:00 PM
Friday: 12:00 – 9:00 PM
Saturday: 12:00 – 9:00 PM
Sunday: 12:00 – 9:00 PM


Owner(s) Mélanie Mailhiot, Jean- Cédric Morency
Chef(s) Mirko D'Agata
Opened 2022

Accepts mastercard, visa, cash, debit
10 Seats
"It is an ideal concept for sharing good wine, pizza, apéritifs, or meals with friends. There are many possible variations, but the pizza at Morso restaurants is a pizza for sharing." explains chef Mirko D'Agata
Pizzeria Morso opened its doors on February 11, 2021, on St. Zotique Street. Like its namesake located at Central, they specialize in Roman pizzas. "We're talking about a light, easy-to-digest, honeycomb pizza. Our dough is fermented between 3 and 4 days which gives it an exceptional texture. Plus it keeps super well and reheats beautifully at home!"
The address is more of a take-out counter than a restaurant; it can accommodate about 10 people. Regardless, the team at Morso Saint-Zotique will be happy to serve you wine, cocktails and pizza on site. Further, you can buy exceptional Italian products in the grocery section of the store—olive oils, marinades, privately imported wines, several varieties of tomatoes, as well as delicate Italian sweets.
The menu is designed by chef Mirko D'Agata. The master pizzaioli is also the executive chef at Pizzerias 900 and Morso at Central. The Montreal pizza legend offers a dozen pizzas that change according to the season's products. Classics such as the white pizza with potatoes and rosemary, and the margarita have their place on the blackboard. Each week, Morso presents a trio of the week, ranging from $32 to $35. This special is a box containing 4 pieces of 3 different pizzas for a total of 12 pieces to share with friends. "The trio of pizzas is for two to three people, or one and a half teenagers," jokes the chef.
Whether it's to go have a drink with friends, or to come and pick up a pizza after a long day, Pizzeria Morso on Saint-Zotique has what you need.
Written by Sophie Monkman
Photography by Alexis Pifou