The Best Tacos in Montreal: Our suggestions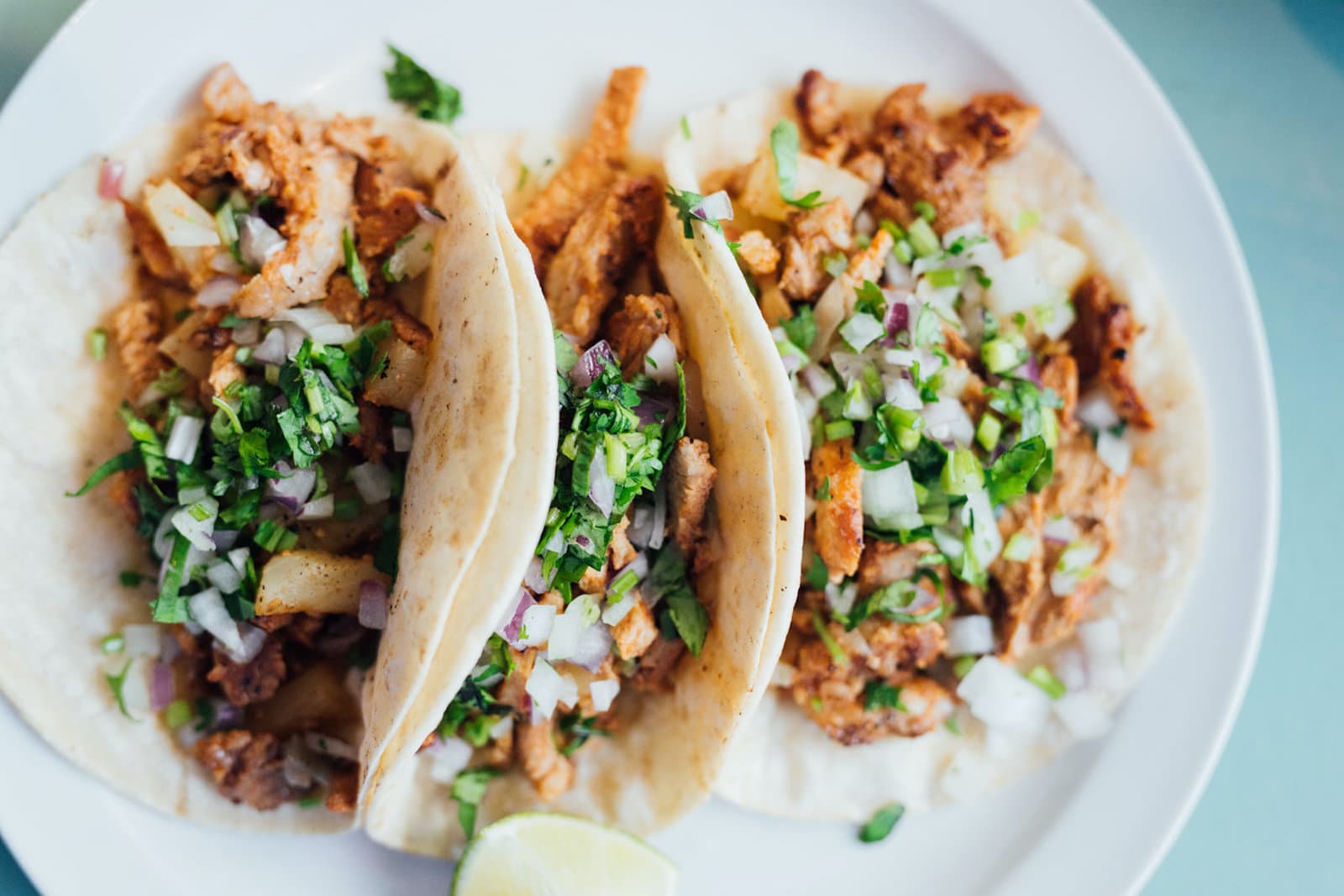 Even though tacos are typically Mexican, they are a favourite food around the globe; including, of course, in Montreal. Many places serve them across the city, much to the delight of their respective neighbourhoods.
Whether they're more traditional or with an inventive touch, we love all tacos—and the messier, the better!
The beauty of a taco is surely its versatility. While the corn tortilla is typically the fixed element across the board, the sky is the limit for fillings and garnishes. From many different kinds of meat, fish, tofu, and vegetables for fillings; to guacamole, sour cream, salsa, lime, cilantro, hot sauce, and cheese, for garnishes—the possibilities are virtually endless! Of course, we love to accompany these little delights with a good Mexican cocktail like a margarita or a paloma.
Our list of the best tacos in Montreal presents you with delicious little dishes to enjoy with friends! The great thing about these addresses is that they are also perfect for any occasion: group parties, romantic outings, birthdays, or taco Tuesday's. Tacos bring people together, and are typically more affordable for a fun evening out!
For other "best" lists in Montreal, check out our list of the best pizza in Montreal, or our list of the best pasta in Montreal.
Without further ado, here is our list of the best tacos in the city!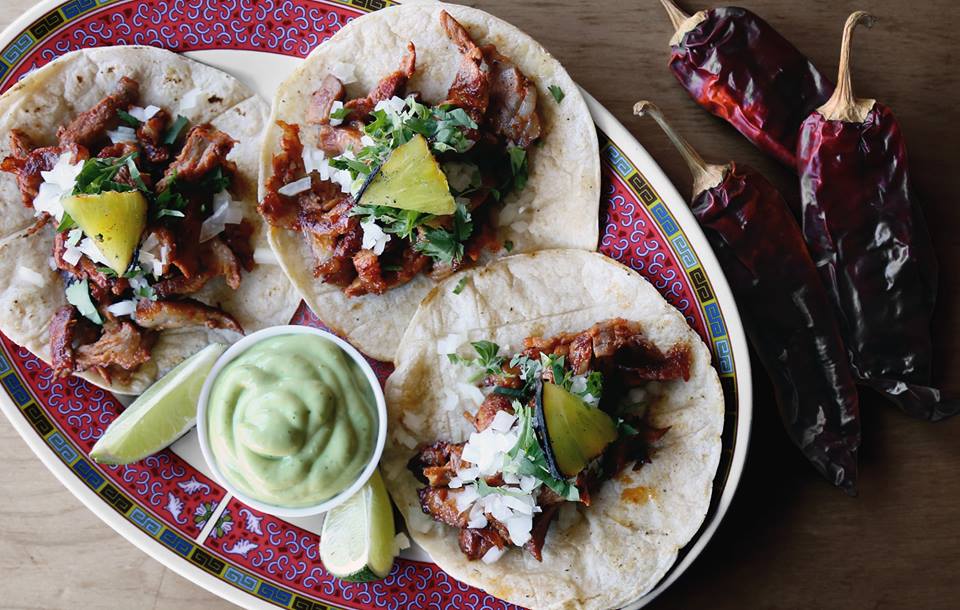 Capital Tacos is a Mexican address in Chinatown—and a very good one at that. Here, you can find some of the best tacos in Montreal, and you can enjoy them in a simple but tasteful space. We particularly like the rosarito, rib eye, and gringa tacos, but they are all very good. Expect to pay about ten dollars for 3 small tacos or 1 quesadilla. Here the service is friendly and attentive. La Capital
1096 Boulevard Saint-Laurent
Montréal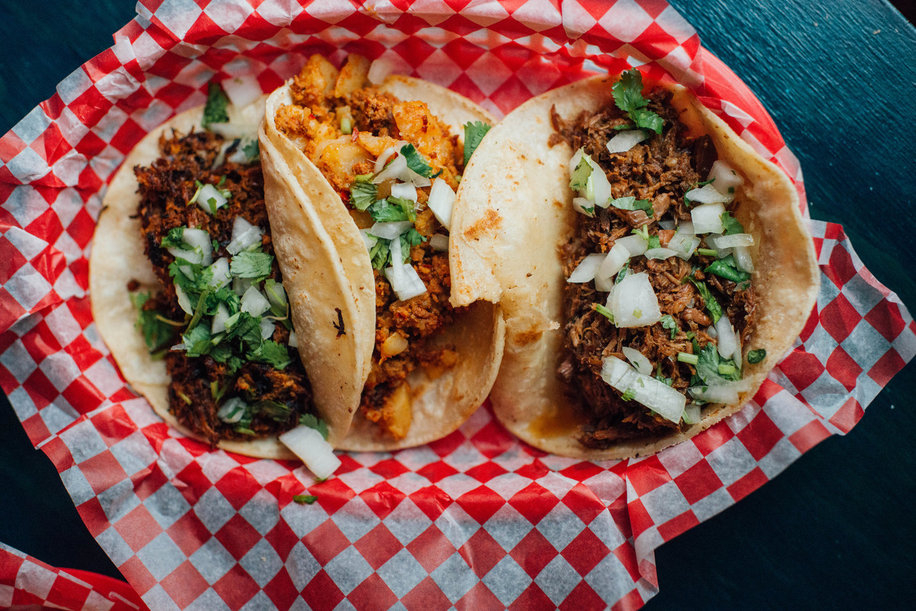 Ta Chido Snack-bar mexicain
This tiny Mexican restaurant on Avenue du Parc is absolutely adorable. In the heart of Mile End, you can enjoy excellent tacos in a relaxed atmosphere. Here you will find delicious tacos, tostadas, tortas and quesadillas. The decor is bright and a little kitschy—adding to the charm of the space—and the prices are reasonable. Alison Slattery —
5611 Avenue du Parc
Montréal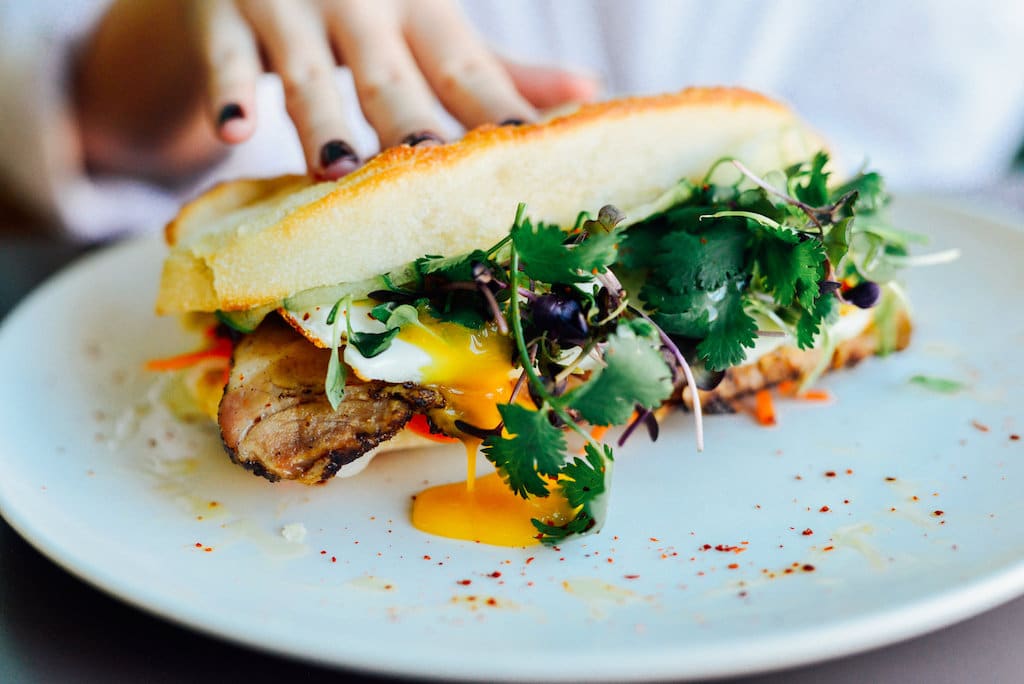 Santa Barbara is one of our favourite restaurants in Rosemont. In a bright and charming space on St. Zotique Street, the restaurant offers a delicious and mostly vegetarian menu, and their tacos are always very good! They serve original cocktails in the evening, and exceptional brunches on weekends. Note that the menu changes with the seasons. Alison Slattery —
6696 Rue de Saint-Vallier
Montréal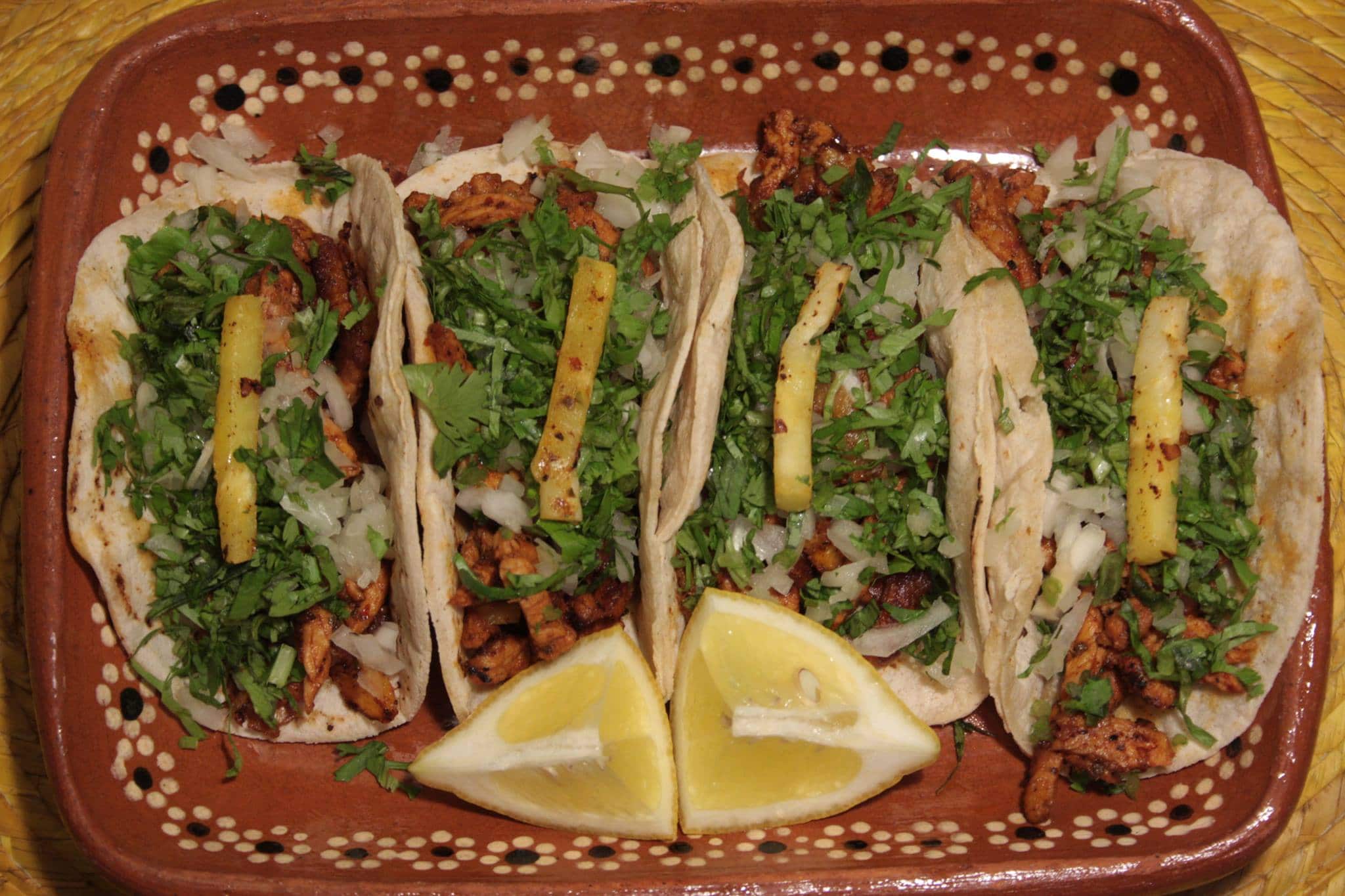 Amaranto Épicerie et Cuisine Mexicaine
This small grocery store and Mexican counter offers authentic Mexican cuisine. You'll find delicious tacos – especially the chorizo one – ceviches and other specialties of the house. The place is picturesque and the service is friendly. We return often for a most original, charming, and delicious experience.
5974 Avenue de Monkland
Montréal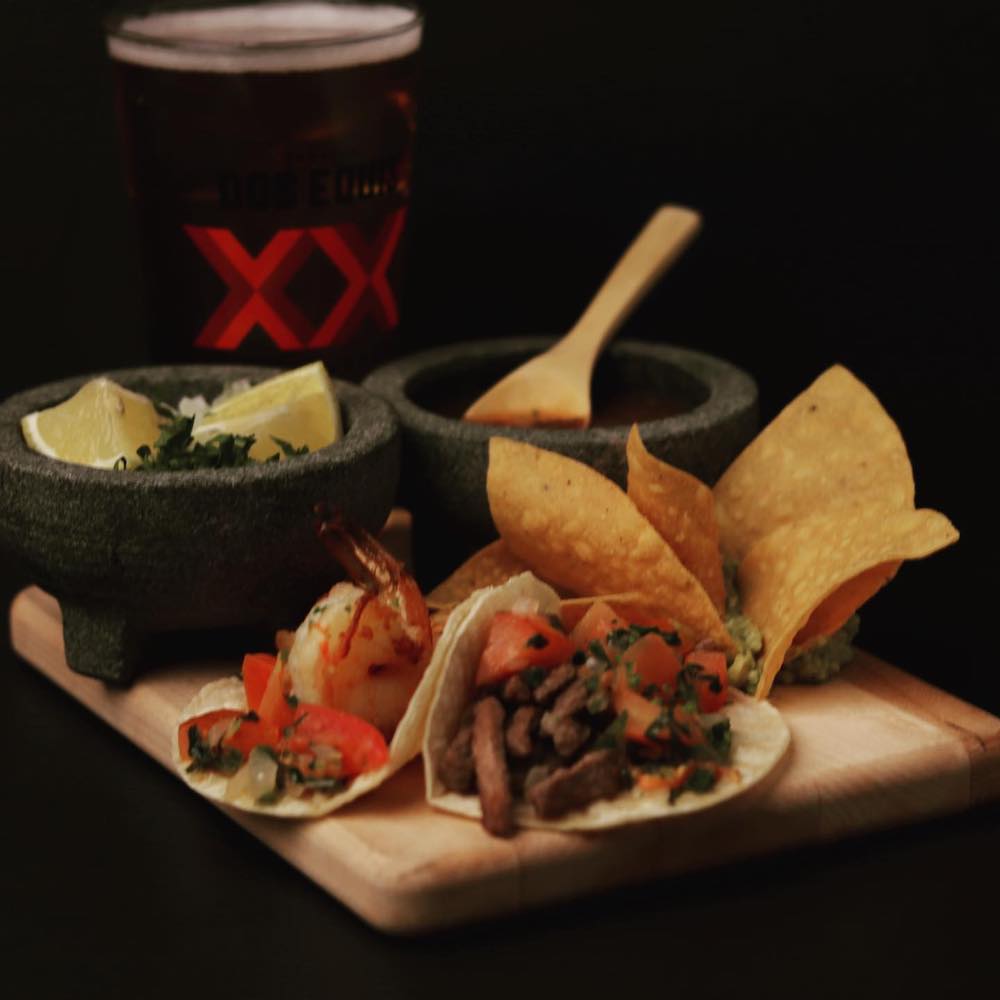 Super taco
Ravenous foodies love this place. For $5, you can get 4 tacos: pastor, chorizo, carnitas, steak, tongue, cabeza or vegetarian. The small establishment is also known for its $1 tacos on Wednesday nights! The tacos and burritos here are very good and the staff is very attentive. We also recommend the gordita and the gringa to ensure a complete experience.
500A Rue Bélanger
Montréal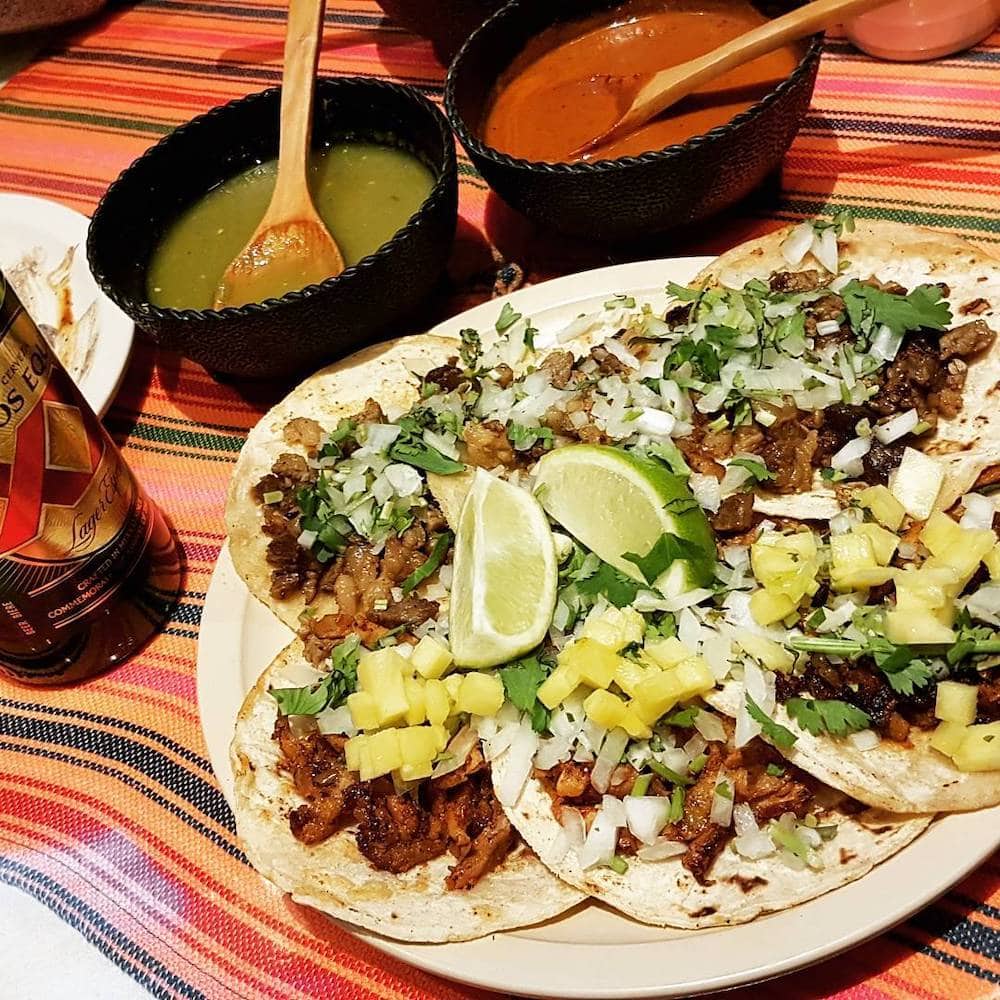 El Rey del Taco
While El Rey might not be the most elegant address, it is a classic and a staple Mexican restaurant in Montreal. They serve some of the best tacos in the city right in the middle of the Jean-Talon market. The covered terrace that faces the market is very pleasant, and you can buy several homemade and imported products in their grocery section to reproduce their recipes at home. We especially like the Taco Bowl and the chicken and beef tongue tacos. Note that the establishment also delivers!
232 Rue Jean-Talon Est
Montréal
Maria Bonita
Maria Bonita offers a wide variety of small Mexican dishes prepared with love and full of great flavour. At this small unpretentious restaurant you will find quesadillas, sopes, ceviches, salads, and more. The dishes are perfect to share with friends and their guacamole is delicious. While the decor may not be exceptional, the food is very good.
5163 Boulevard Saint-Laurent
Montréal
La Matraca
La Matraca is a very small restaurant that evokes Mexico. The place is almost like a cafeteria, but it is very colourful, and the service is friendly. Note that the establishment has a small terrace in summer. We like the conviviality of the place and the authenticity of the tacos—our favourites are the suadere and el pastor.
4607 Rue Saint-Denis
Montréal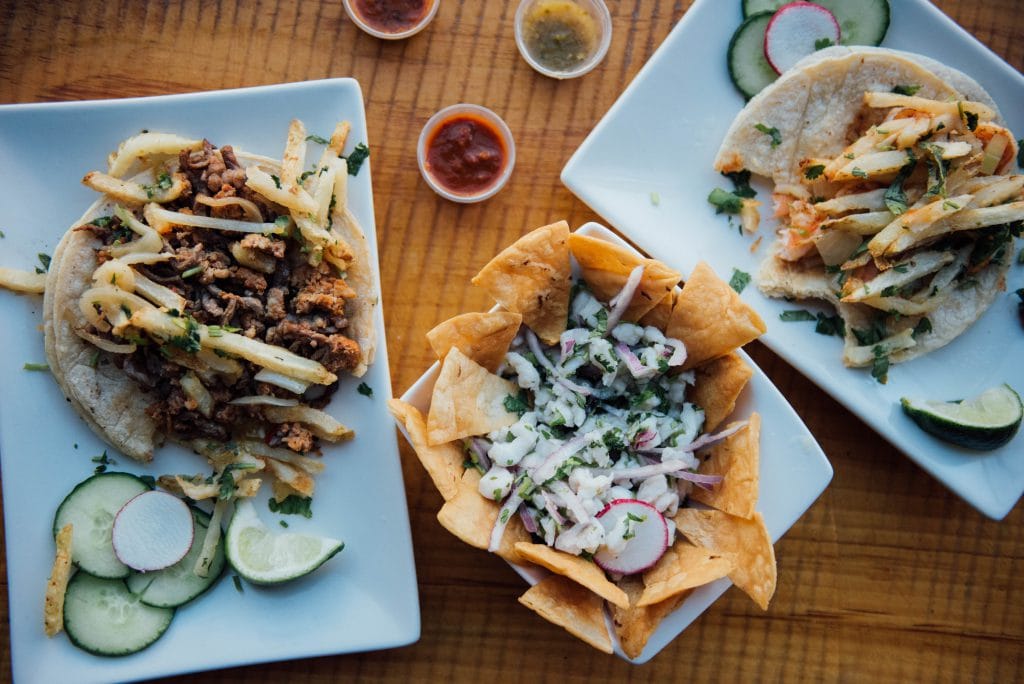 At Tacos Victor, the atmosphere is festive and the staff absolutely charming. That's what keeps us coming back every time. That, plus the tongue tacos, the hot sauce and the low prices. We love the quick service, fresh food, the music, and the warmth of the establishment. Alison Slattery —
4280 Notre-Dame Street West
Montreal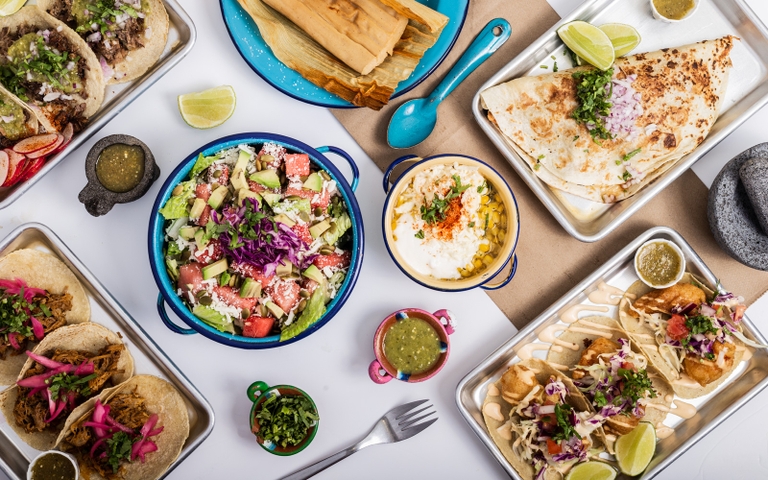 La Tamalera
This tiny establishment on Fairmount Street is reminiscent of the warmth of Mexico. The decor is charming and the service friendly—although sometimes a little slow. This is made for in the fact that their tacos are very tasty; pork, vegetables, braised beef, shrimp, chorizo and more are available (between $7 and $10). You can also enjoy La Tamalera's delicious Mexican brunches on Saturday and Sunday!
226 Avenue Fairmount Ouest
Montréal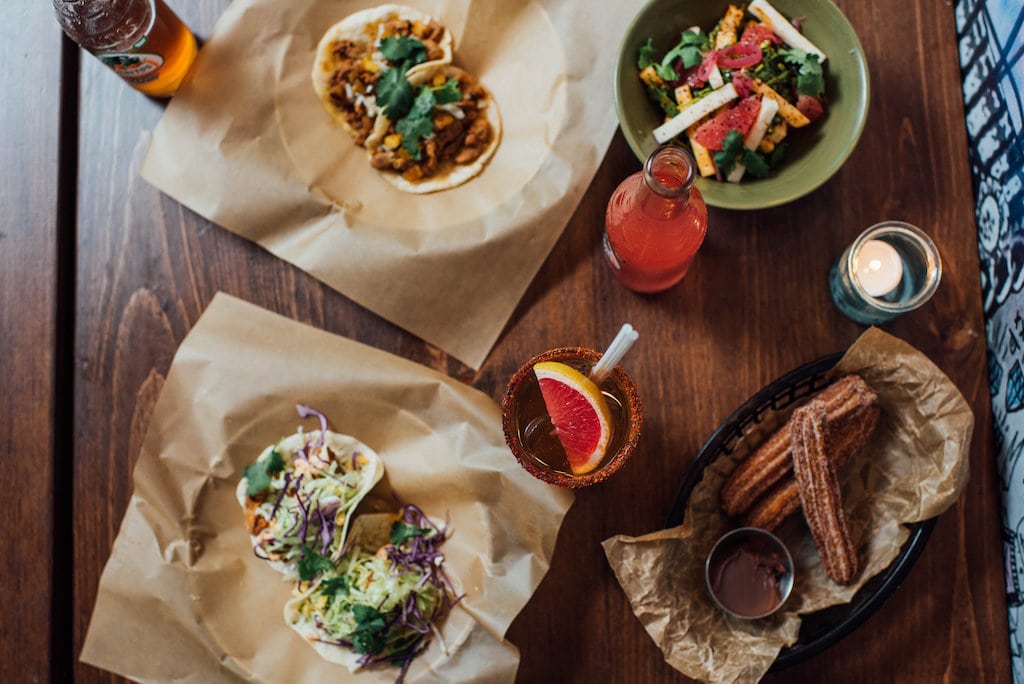 This restaurant is part of our list of fun, festive and affordable restaurants in Montreal. Escondite offers a selection of original tacos. The braised tongue taco and the cod taco are particularly popular. You must also try their churros. The atmosphere here is lively, and the place is always full. The tacos are a little more expensive than other addresses on this list, but the decor is nice, and the service is friendly. Alison Slattery —
1206 Avenue Union
Montréal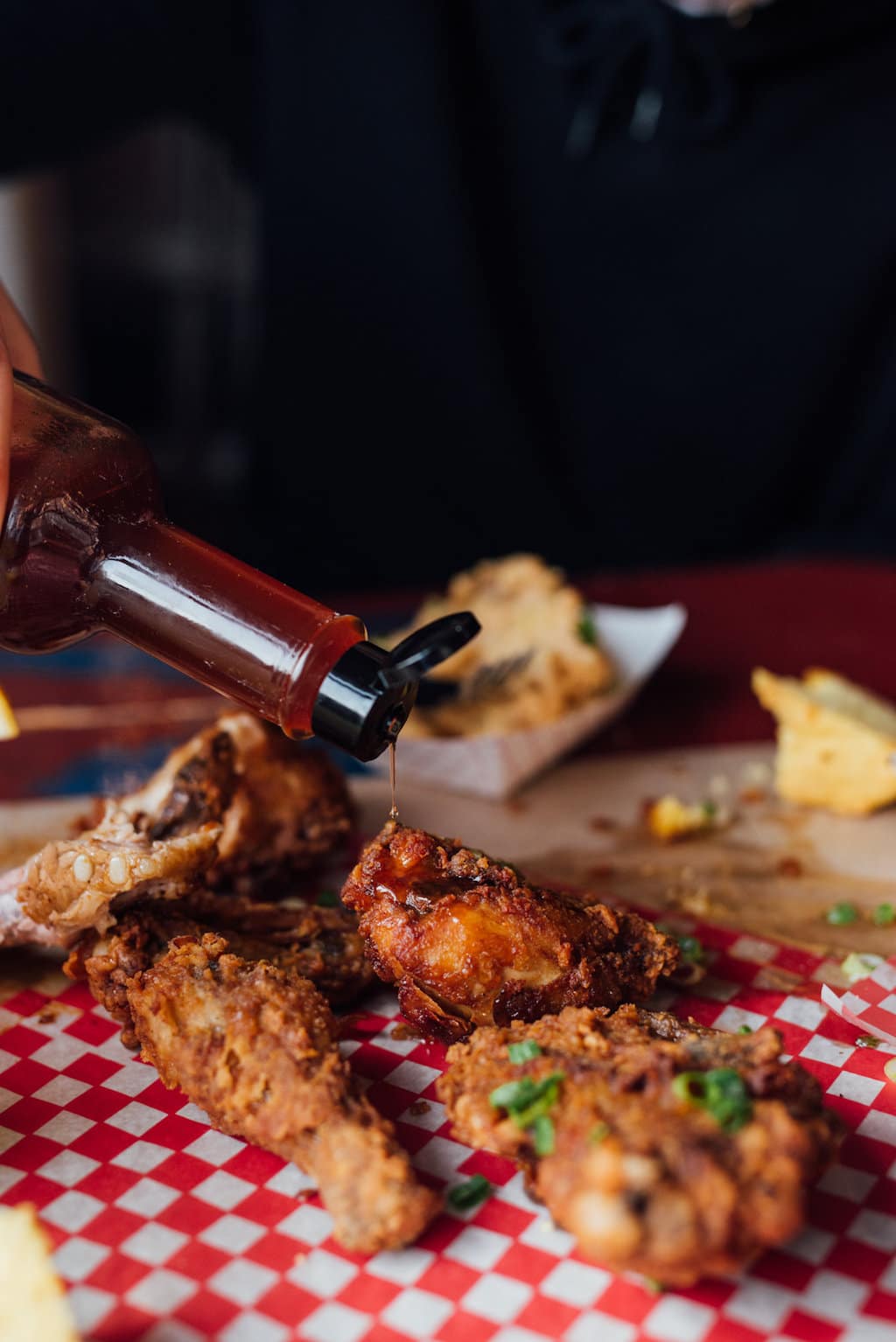 Icehouse does not serve "authentic" tacos, but Tex-Mex influenced tacos; these are a bit more expensive than most of the others on this list, but they are delicious! You'll find vegetable, fried chicken, fish, octopus and beef tacos. There is a nice little terrace open during the summer and you have to try the Bourbon Lemonade! Photos Steph Polic
51 Rue Roy Est
Montréal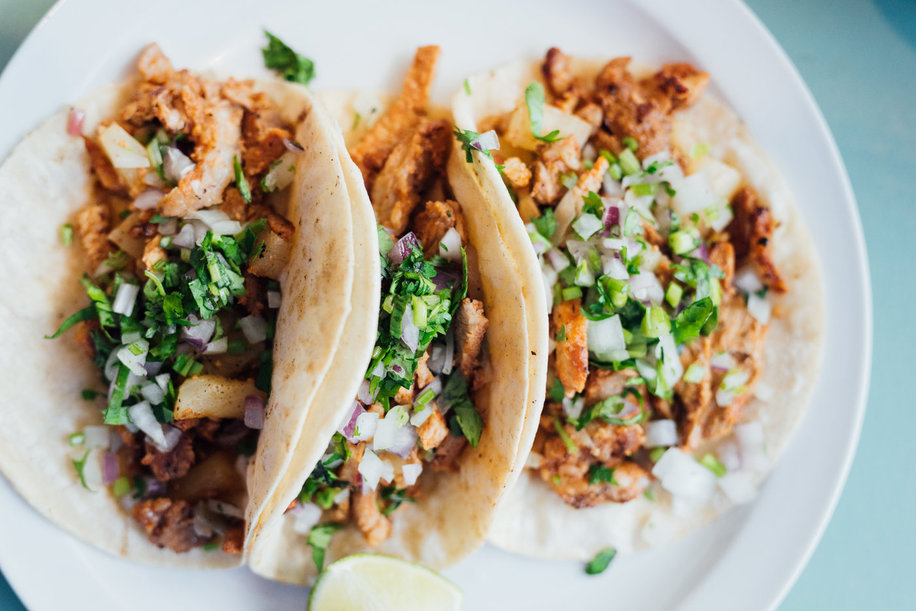 Tacos Frida
Located in Saint-Henri, Tacos Frida is a charming and unpretentious neighbourhood restaurant that serves delicious southern Mexican cuisine in a very friendly atmosphere. On the menu, you can enjoy classic Mexican dishes such as tacos and quesadillas. Alison Slattery —
4350 Notre-Dame Street West
Montreal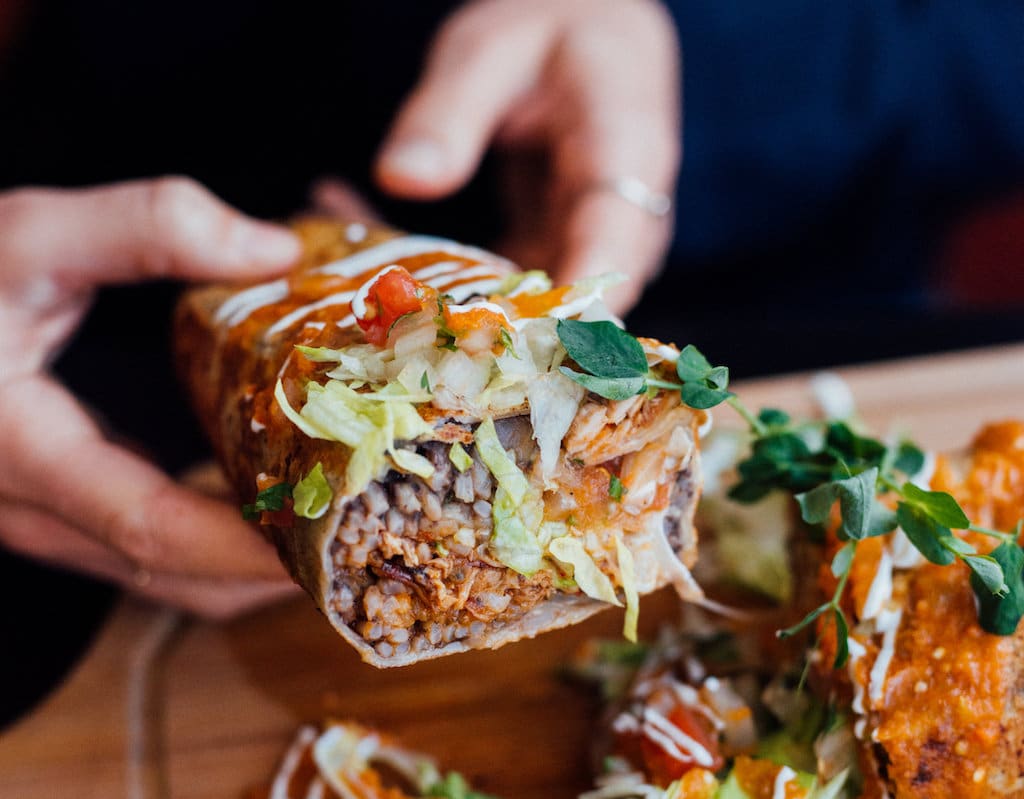 Calaveras is a warm Mexican address located in Rosemont. Run by two charming owners, the restaurant offers delicious dishes at low prices. Among them, there are excellent traditional tacos: carnitas, chorizo, pollo chipotle, mole, veggie, and more; and all of them come with the traditional toppings, for a true Mexican feast. Note that the address has live music on Fridays and Saturdays, for a festive atmosphere! Alison Slattery —
2040 Rue Beaubien Est
Montréal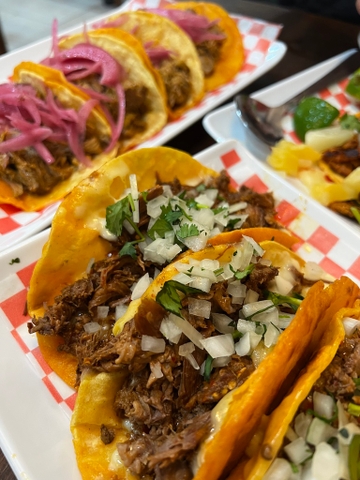 La Toxica
La Toxica est une excellente adresse où savourer des tacos! L'adresse propose des portions généreuses et les goûts sont vraiment authentiques. Une des adresses avec le meilleur rapport qualité-prix et les meilleurs produits. À essayer absolument.
7221 Rue Saint-Hubert
Montréal
See on map
1096 Boulevard Saint-Laurent Montréal H2Z 1J5
5611 Avenue du Parc Montréal H2V 4G9
6696 Rue de Saint-Vallier Montréal H2S 2P7
5974 Avenue de Monkland Montréal H4A 1H1
500A Rue Bélanger Montréal H2S 1G4
232 Rue Jean-Talon Est Montréal H2R 1S7
5163 Boulevard Saint-Laurent Montréal H2T 1R9
4607 Rue Saint-Denis Montréal H2J 2L4
4280 Notre-Dame Street West Montreal H4C 1R6
226 Avenue Fairmount Ouest Montréal H2T 2M7
1206 Avenue Union Montréal H3B 3A7
51 Rue Roy Est Montréal H2W 2S3
4350 Notre-Dame Street West Montreal H4C 2W6
2040 Rue Beaubien Est Montréal H1G 1M4
7221 Rue Saint-Hubert Montréal H2R 2N2