Le Central: Downtown Montreal's gourmet food hall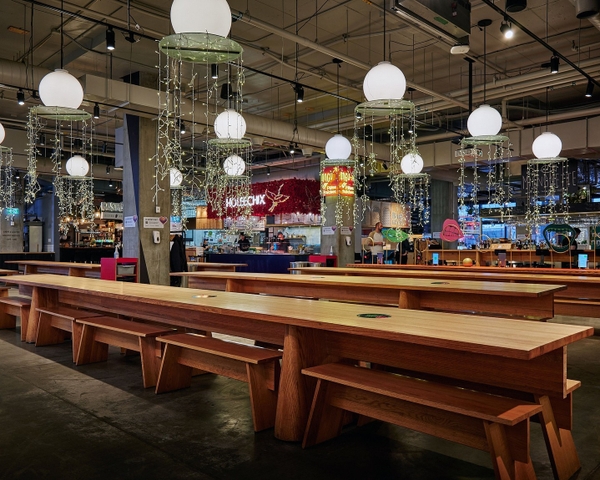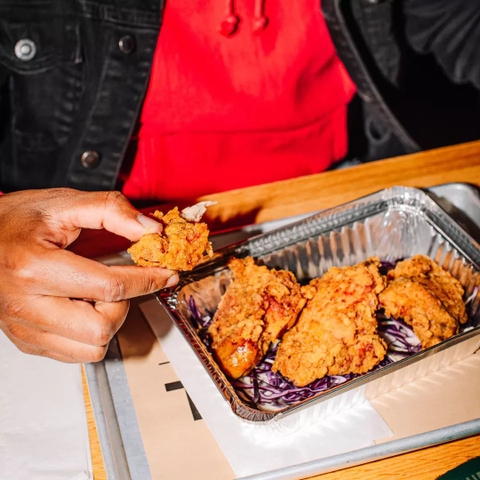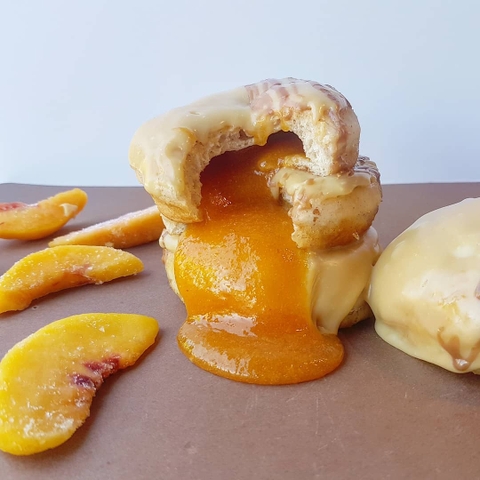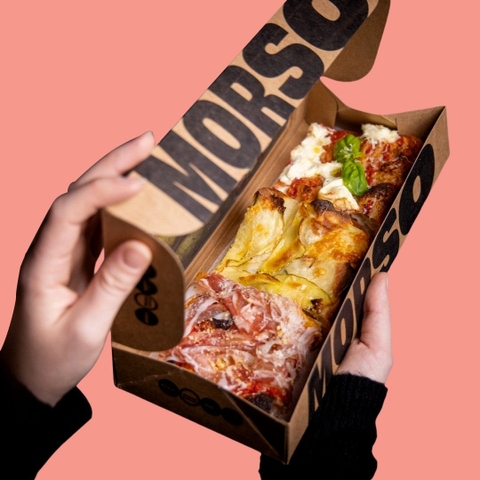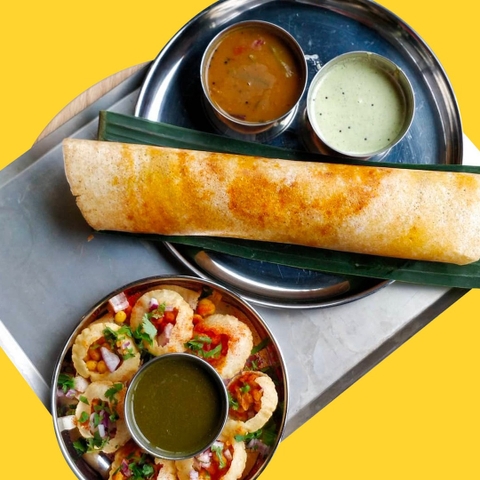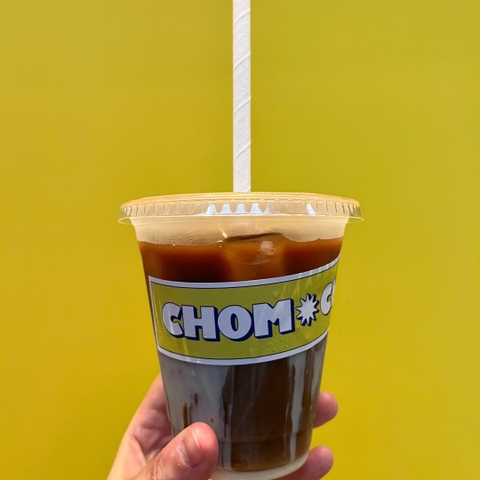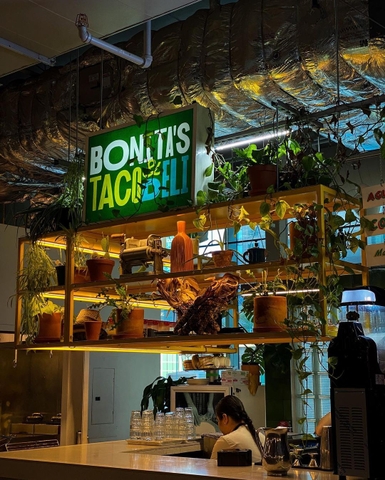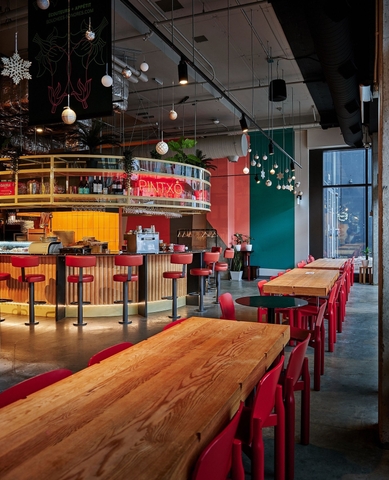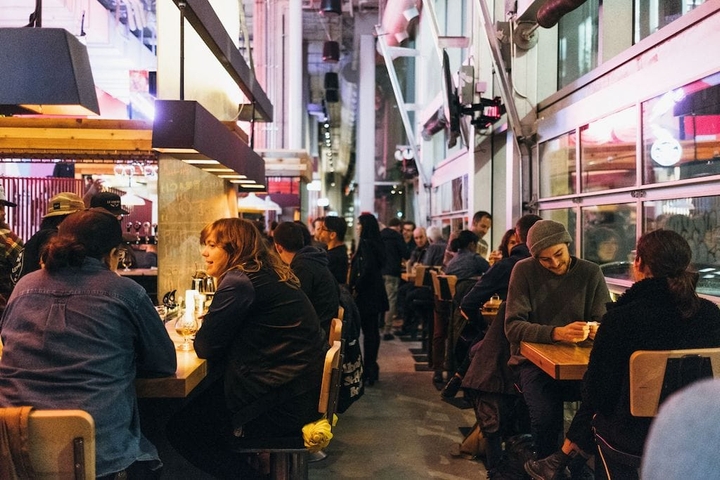 Le Central

Monday: 11:00 AM – 8:00 PM
Tuesday: 11:00 AM – 10:00 PM
Wednesday: 11:00 AM – 10:00 PM
Thursday: 11:00 AM – 10:00 PM
Friday: 11:00 AM – 11:00 PM
Saturday: 11:00 AM – 11:00 PM
Sunday: 12:00 – 8:00 PM


Accepts mastercard, visa, amex, cash, debit
250 Seats
Accepts groups
Is accessible
Le Central is the first food hall in the city, and boasts more than 600 seats, 275 actors, and 25 gastronomic addresses.
Located in the heart of the city, at the intersection of Sainte-Catherine Street and Saint-Laurent Boulevard, Le Central pays homage to the Main by evoking — with its diverse culinary offering — the waves of immigrants and their equally varied cuisines over the centuries. The food hall is inspired by the covered public markets found around the world. It's a place like you'd find in New York, San Francisco, Lisbon or Barcelona, but with a Montreal feel.
The beginnings
This project is the result of a wonderful collaboration between the Société de Développement Angus (SDA) and La Tribu. Open since October 2019, Le Central was a project that had been simmering in the minds of its investors for nearly five years before it came to fruition. The two entities — along with the 25 institutions present at Le Central — are each contributing their part to create an unprecedented gastronomic project in Montreal. A gourmet idea, many creative and passionate minds, and extensive expertise gave rise to Central with a common goal: to make downtown a true gastronomic destination for everyone.
Something for everyone
Le Central is a gathering place — for everyone and their preferences! Whether you're feeling peckish or ravenous, the diverse offer is sure to please, with a true gourmet showcase of kiosks spread out over 20,000 square feet.
In the image of Montreal, the gastronomic offer found here is diverse. All our senses are awakened. We taste, breathe, and admire a superb marketplace that offers cuisine from around the world. Whether morning, noon, or night, the space is ready to receive thousands of hungry Montrealers. From sandwiches to-go, to extended happy hours, you can find everything! Portuguese chicken, Neapolitan and Roman pizzas, burgers with the works, healthy bowls, tacos, vegetarian and vegan dishes, South Indian to Laotian and Hawaiian menus, fried chicken, comforting ramen, seafood platters, tasty charcuterie, local cheeses, fresh doughnuts and churros, ice cream, Breton crepes, superb ice cream, and so much more…
Le Central also ensures all thirsts are quenched with its bright and beautiful café overlooking Sainte-Catherine Street, completed by a selection of wines, cocktails and craft beers.
Colourful decor, organized chaos
Equally beautiful, the design of the space was conceived by Guillaume Sasseville, including smart table and bench systems. The lighting fixtures are the work of Lambert et Fils. The layout of the space is as dynamic as the offer is colourful.
The place has been designed to democratize a great organized chaos; that is, it's organized in zones and not by theme. At the entrance, there are kiosks that offer quickly-prepared food, for those looking for a quick meal. The further you go and the more you get lost in the space, the more you find places where you might be tempted to stop for hours. In the center of the space is a magnificent meeting point between all the collectives with an expanse of benches, made by Tournage du Nord.
Kiosks to discover
No competition here, only a spirit of collaboration! Everyone helps each other to promote a gourmet product that is out of the ordinary. Each kiosk has a story to tell (and to taste).
Discover our favourite addresses at Le Central:
Ragù: For lovers of authentic Italian pasta. Their dishes are made from top quality ingredients and will transport you.
Thip Thip: This small kiosk diversifies Montreal's gastronomic offer with a delicious menu of Laotian-inspired dishes and tasty cocktails. Ideal for take-out!
Ho Lee Chix: New to Montreal, the charming team serves delicious fried chicken with small Chinese dishes. Natural wines and bubbles to wash it all down!
Bab Kech: Head to Marrakech with their house specialty, the famous and deliciously flavoured couscous. We also taste other revisited specialties such as pastillas, mrozias and sandwiches with their home-made bread.
Bonita's Taco Deli: At this stand, you can enjoy great Mexican street food and tacos accompanied by drinks made with Oaxacan corn, a cocktail or tequila and mezcal for those who like it.
Chez Milo & Fine: Charming Breton address that closed its doors in Rosemont-La Petite-Patrie, only to be reborn at Le Central. On the menu: lace crêpes and traditional galettes, cooked with local products.
Heirloom: Here we find the delicious Neapolitan pizza of the beautiful address in Hochelaga. Nestled in a corner of Central, we come here to relax around a good pizza, comfortably installed at the beautiful bar. Plus, we're in love with their ceramic oven!
Cantine Emilia: Portuguese chicken lovers will be won over! This friendly Villeray canteen has spread to the Main and offers the same delicious Portuguese chicken with Quebec accents, in many different forms.
Mignon: Here you can enjoy the decadent churros (among others) of the house Mignon Churros & Nougat.
Miso Ya: Comforting as can be with some of the best ramen in Montreal, Miso Ramen. Authentic Japanese flavours guaranteed!
Morso: This little shop offers very good pizza to devour on the go, accompanied by a small fresh romaine salad.
Pintxo: No need to look for your next 5@7 downtown, Pintxo offers an Iberian immersion with a tapas-style menu and a wine list composed of 100% Spanish wines. Don't forget to try the octopus!
Le Super Qualité: One of our favourites, this counter serves delicious traditional South Indian food.
Trou de Beigne: The solution to your occasional cravings with its delicious and decadent donuts.
Yannick Fromagerie: The address that beautifully fills cheese platters across Quebec is now here.
Bagadó: On your way out, you'll definitely want to stop here for one of their irresistible, surprising, decadent and delicious ice creams.
Written by Inès Duguen
Photography by Camarade, Kevin Mackinnon