Dining out with kids: Our favourite addresses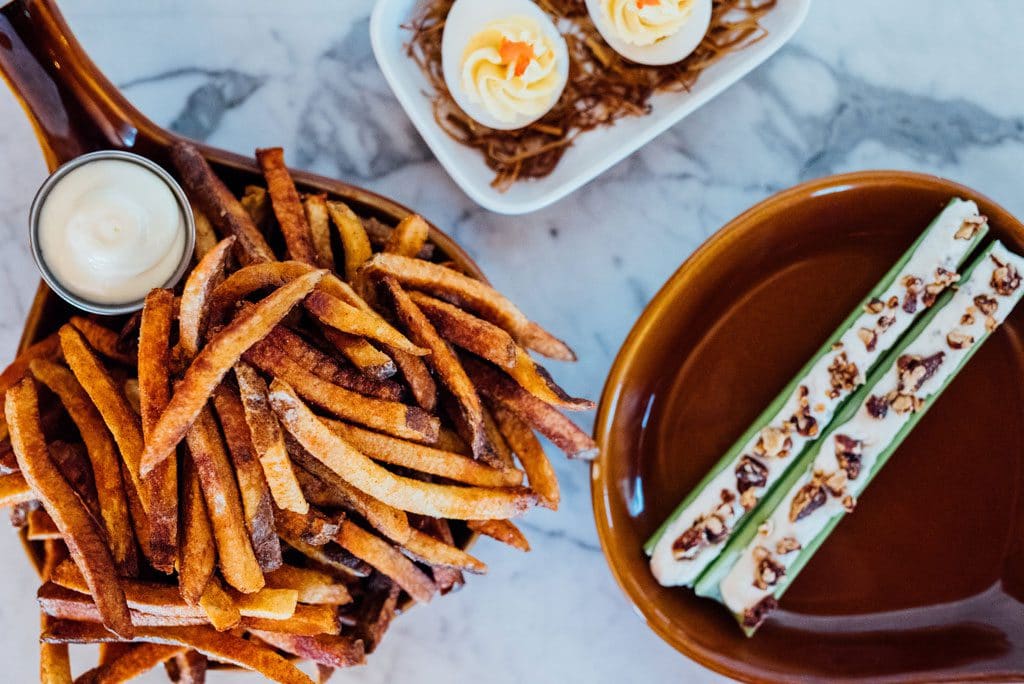 Montreal is full of delicious and beautiful restaurants. But for a thousand and one reasons (lack of space, open kitchen, overly festive atmosphere, etc.), it can be difficult to eat out with the family. In fact, not all establishments are kids-friendly and some are technically classified as bars and therefore not allowed to serve people under 18.
Going out to a restaurant with toddlers can either be a great experience or an ordeal! We all agree, it depends on their age, their hunger (!) and the place you choose. But after a tiring week at work and at home, we all dream of a nice outing (with our families!), a place to sip good wine and enjoy good food. And, it's sometimes difficult to satisfy all the members of the family.
And so, we've put together some favourite addresses, perfect for families. Whether you want to get together for a good brunch or lunch that is a change from the usual routine at home. For a pleasant and gourmet moment on Saturday or for a quick dinner on Sunday. The list below includes our favourite places for dinner.
Note that this list is not exhaustive. It simply highlights a few good addresses if you're looking for a place to go out and have a bite to eat with your kids.
Looking for more gourmet recommendations in a specific neighbourhood in Montreal? Or for a special craving? Check out our list of favourite addresses where to go for lunch with your kids. Or our list of places to go to brunch with your kids.
Bon appétit!
16 Rue Maguire Montréal H2T 1B8
191 Rue Jean-Talon Est Montréal H2R 1S8
3412 Avenue du Parc Montréal H2X 2H5
1541 Avenue Van Horne Montréal H2V 1L4
1499 Avenue Laurier Est Montréal H2J 1H8
5836 Boulevard Saint-Laurent Montréal H2T 1T3
3041 Rue Notre-Dame Ouest Montréal H4C 1N9
6827 Rue Saint-Dominique Montréal H2S 3B1
1096 Boulevard Saint-Laurent Montréal H2Z 1J5
5524 Rue Saint-Patrick Montréal H4E 1A8