Dinner with Kids: Our favourite addresses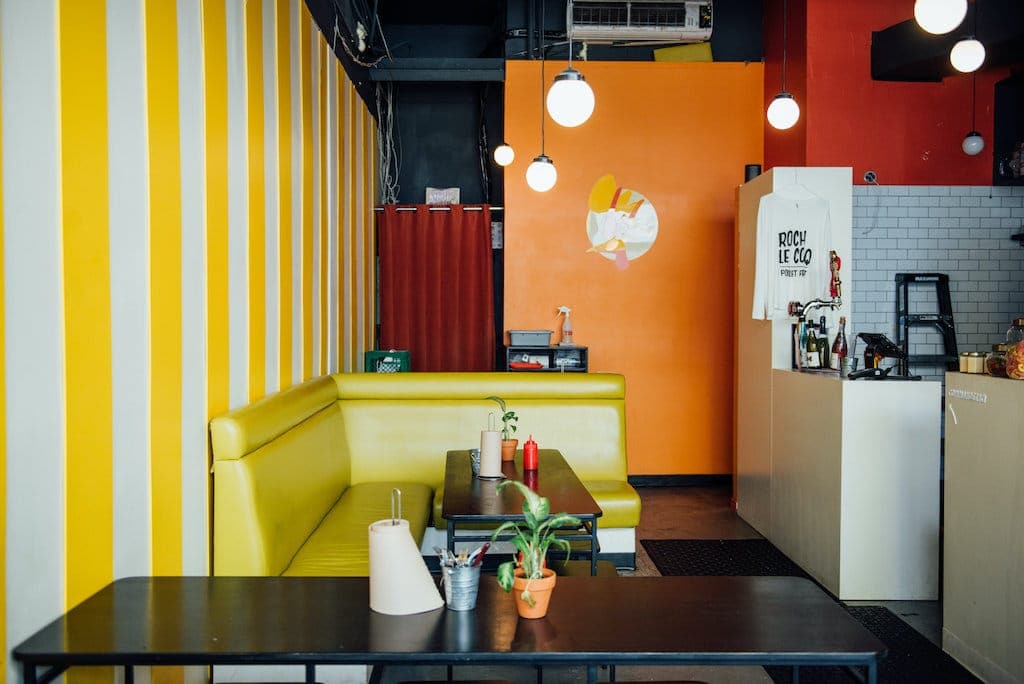 Taking the family out to eat is not cheap! We've put together a list of our favourite addresses for a successful dinner with your little gang, hoping to help make your family outings a success. We've tried to vary the styles and origins of the proposed menus, as well as the neighbourhoods on the island of Montreal. Even if all kids (or almost!) love pizza, it is nice to take advantage of the cultural diversity of Montreal to introduce them to the various cuisines of the world.
The list below includes some of our favourite places for dinner. Please note that it is not exhaustive. It simply highlights a few good places to go if you're looking for a place to go out and grab a bite to eat with your kids.
Looking for more recommendations? Check out our list of favourite places to go for lunch with your kids, or our list of places to have brunch with your kids. Except for a few places, we've made an effort not to put the same places on multiple lists, even though some establishments offer good options for different times of the day!
Bon appétit!
See on map
16 Rue Maguire Montréal H2T 1B8
199 Rue Jean-Talon Est Montréal H2R 1S8
1541 Avenue Van Horne Montréal H2V 1L4
5836 Boulevard Saint-Laurent Montréal H2T 1T3
6827 Rue Saint-Dominique Montréal H2S 3B1
1096 Boulevard Saint-Laurent Montréal H2Z 1J5
5524 Rue Saint-Patrick Montréal H4E 1A8
4450 Rue Notre-Dame Ouest Montréal H4C 1S1
500 Rue Marie-Anne Montréal H2J 2A3
2519 Rue Notre-Dame Ouest Montréal H3J 1N4
101 Avenue du Mont-Royal Ouest Montréal H2T 2S9
65 Rue Saint-Zotique East Montréal H2S 1K6
5501 Boulevard Gouin Ouest Montréal H4J 1C8
2009 Rue Wellington Montréal H3K 1W7
5456 Rue Sherbrooke Ouest Montréal H4A 1V9
1613 Rue William Montréal H3J 1R1
7209 Boulevard Taschereau Brossard J4Y 1A1
1380 Rue Jean-Talon Est Montréal H2E 1S2