The Best Portuguese Restaurants in Montreal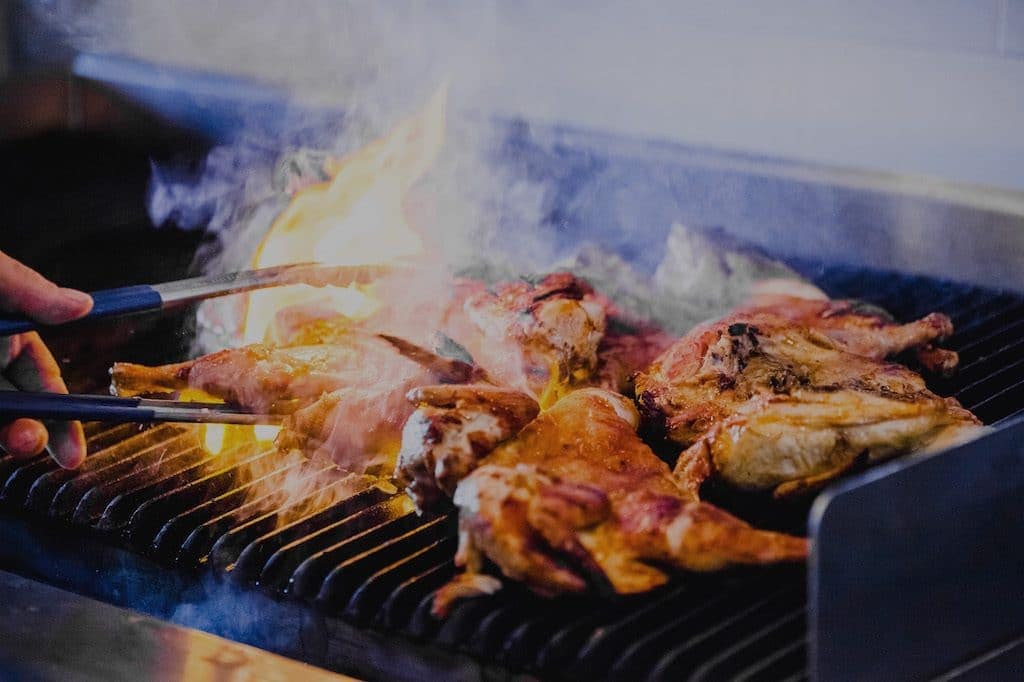 In Montreal, the Portuguese community has greatly influenced the face of the city's gastronomy. There are many delicious Portuguese restaurants that share their rich culinary heritage. In order to untangle the growing offer of Portuguese grills and seafood, we have put together a list of the best Portuguese restaurants in the city. The list includes everything from upscale restaurants to neighbourhood bistros and take-out counters, so there's something for everyone!
Portuguese cuisine is widespread and uses lots of seafood, like cod and sardines, as well as many spices, vegetables, olive oil and wine. Starting significantly in 1953, Portuguese immigration to Canada quickly moved to Montreal. Of course, St. Lawrence Street, known as "Main", is a testimony to the Portuguese presence in the city. Overflowing with restaurants, it features the fronts of many of our best Portuguese restaurants.
Comforting and innovative at the same time, Portuguese cuisine transports us and makes us travel. You can eat a Portuguese chicken sandwich on the go or enjoy a plate full of seafood, fresh fish and delicious grilled meats. Our best Portuguese restaurants are generous with their culture. There are many hearty dishes and usually at good prices, especially for the quantity and quality you get. Colour, flavour and warmth are honoured and at the forefront of this cuisine.
If you like Portuguese food, this list is for you!
Do you feel like exploring the cuisine of other European countries? Here are a few lists that will allow you to travel while staying in the city: to France with the best French restaurants in Montreal, then off to Greece with the best Greek restaurants in Montreal and lastly to Italy with the best Italian restaurants in Montreal. Happy culinary travels!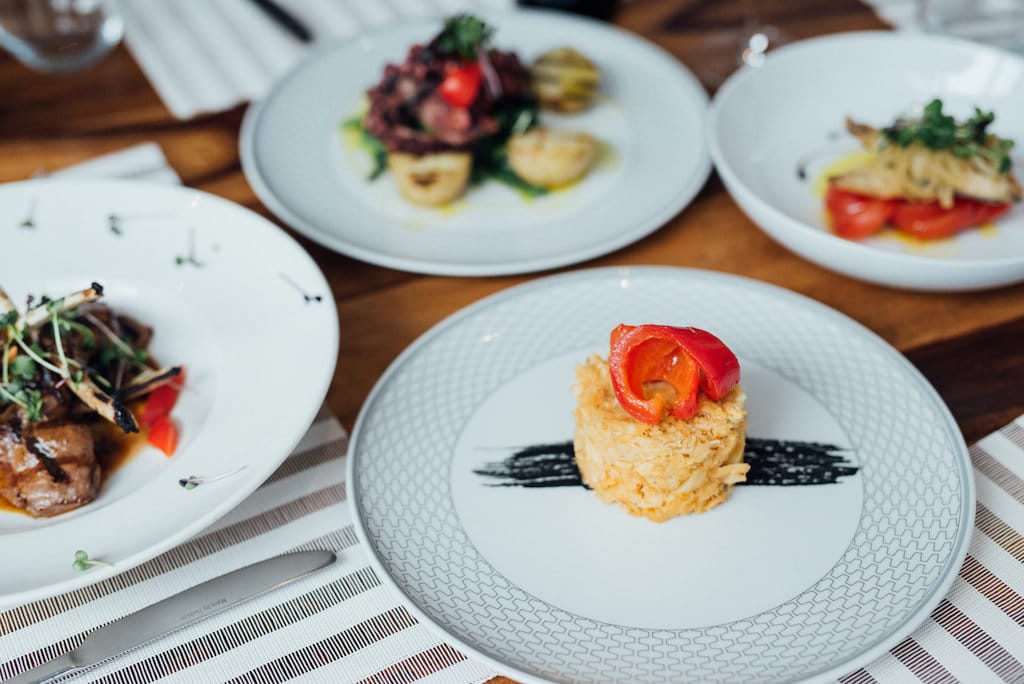 Located in the heart of the Plateau Mont-Royal, the chic Aldea serves typical Portuguese fare. The decor is chic and modern, with lots of white and rich fabrics. One savours refined dishes at Aldea, but without being too sophisticated. One comes her to taste delicious fresh fish dishes – including sardines and cod – as well as clams (Ameijoas à Bulhão Pato) and grilled octopus. In addition, there are a few meat dishes on the menu, such as grilled chicken, filet mignon, rib-eye and lamb.
4403 Boulevard Saint-Laurent
Montréal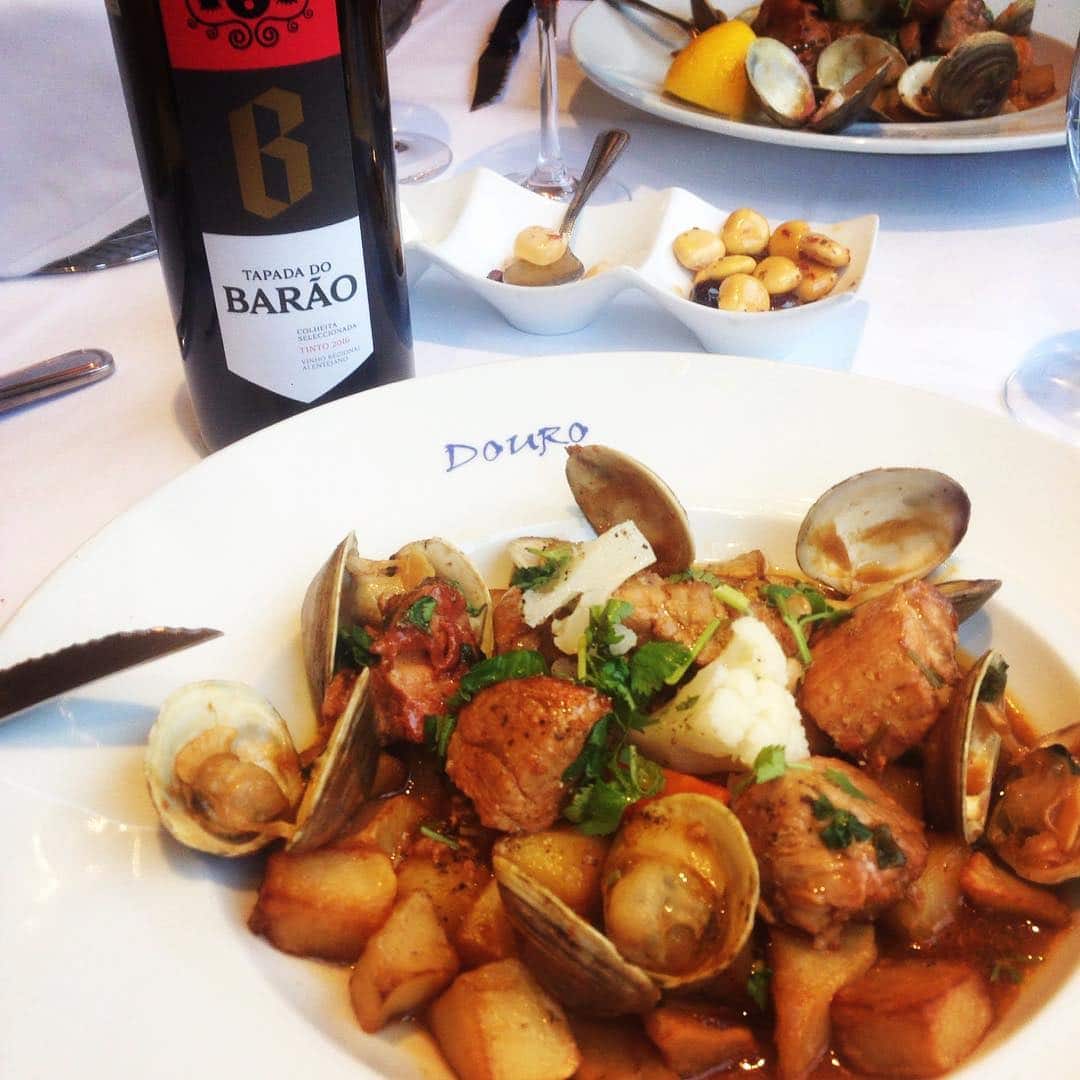 Douro
Located in the heart of Little Italy, Douro offers a traditional cuisine with Portuguese and Mediterranean influences. The decor is neat and reminiscent of Portugal with its pretty blue ceramic. You can eat tapas, shrimp or grilled sardines, grilled squid, seafood casserole, rabbit in red wine and chicken on charcoal. The menu is quite extensive and offers a variety of dishes for all flavours. The house also offers a good selection of Portuguese wines and private imports.
6518 Boulevard Saint-Laurent
Montréal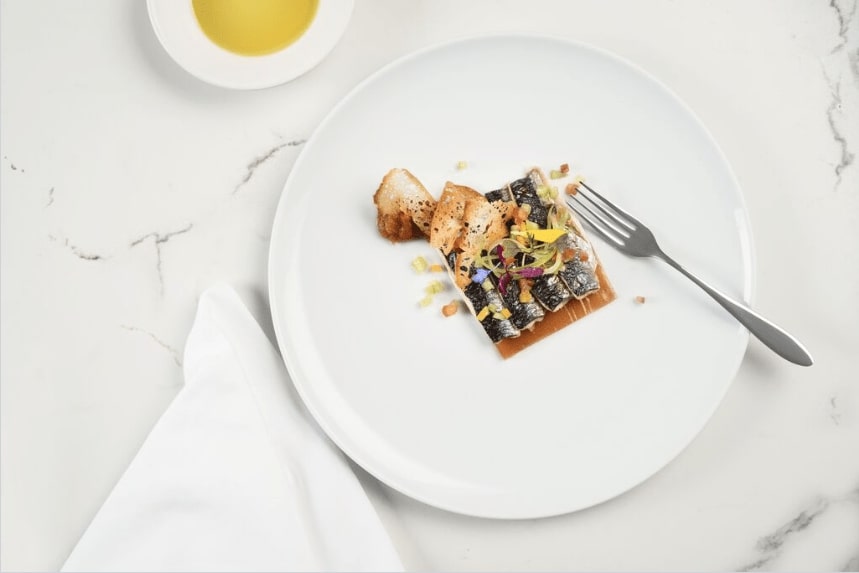 Ferreira is a Montreal institution and one of the best Portuguese restaurants in the city. Ferreira is the very definition of Portuguese class. The renowned restaurant has earned its reputation through years of hard work and constant renewal. Carlos Ferreira opened the restaurant to introduce Montrealers to his country's cuisine, but his daughter Sandra has been helping him manage the restaurant for some time and brings a fresh approach to Ferreira. The restaurant has recently completely redone its decor to give a new look to the establishment. We love this address for its delicious cuisine and its festive evenings. We come here to savour fresh fish, grilled seafood or Portuguese-style meat. Shoot Studio
1446 Rue Peel
Montréal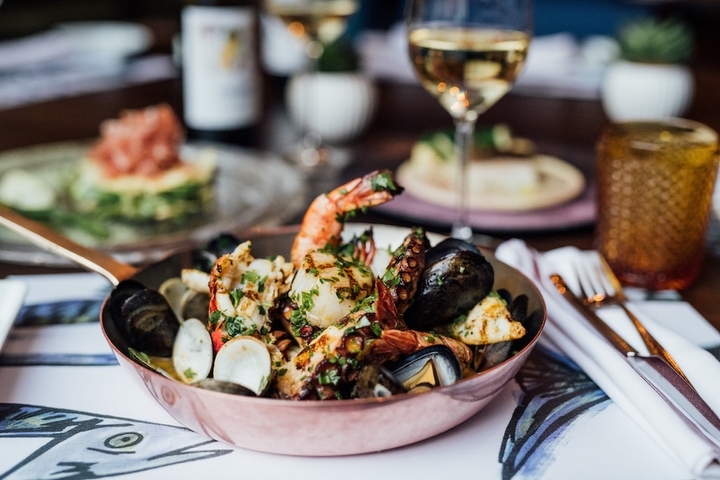 Helena is the restaurant of the Portuguese-born chef Helena Loureiro in Old Montreal. In this elegant restaurant on McGill Street, one savours a cuisine with Portuguese influences that is both classic and modern. The menu includes hot and cold tapas (Pasteis de bacalhau, Mexilhão à portuguesa, Vieiras U, Chouriço assado, etc.) and, for the pièce de résistance, meat and fish dishes (Ensopado de borrego, Salada de polvo, Filetes de Sardi, etc.). The house also offers a nice wine list of private Portuguese imports.
438 Rue McGill
Montréal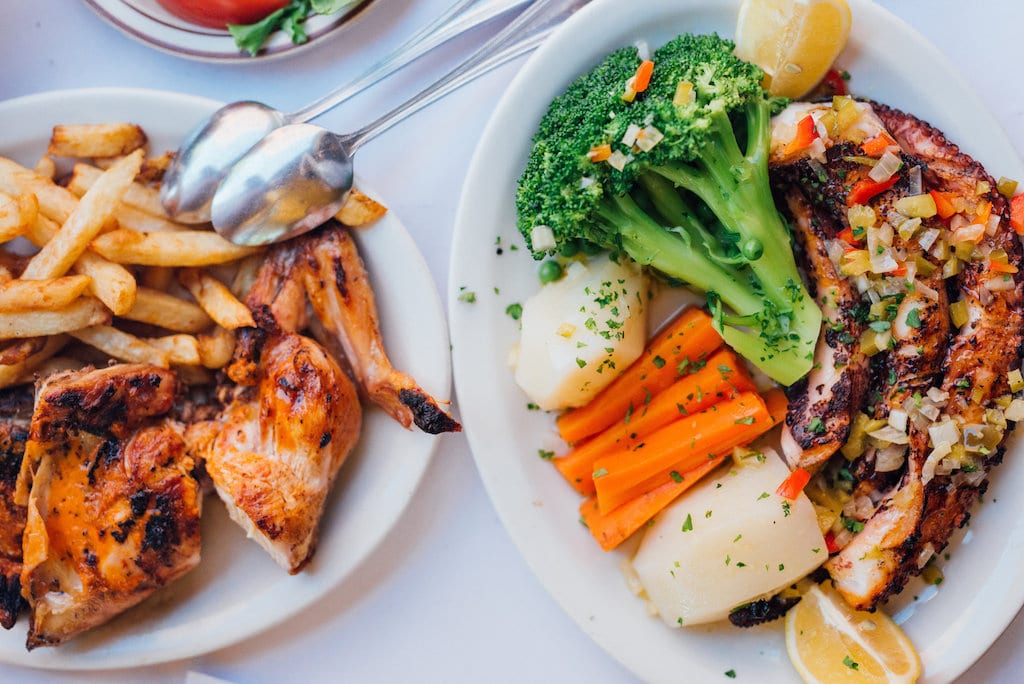 This charming Portuguese rotisserie has been around since 1974 and hasn't changed very much since! The place is tiny and doesn't look like much, but the quality/price ratio is excellent. One comes here to enjoy meat grilled on charcoal as well as fish and seafood dishes. The house also proposes a Portuguese wine list at good prices. The atmosphere is very friendly, and a guitarist often comes to play the bamba to add to the atmosphere. Photos Alison Slattery
150 Rue Marie-Anne
Montréal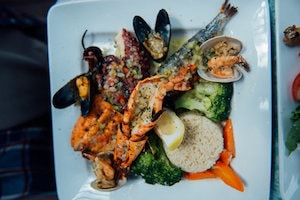 Império Grill, established for several years in Villeray, offers excellent Portuguese charcoal-grilled delicacies. The atmosphere is very relaxed and you are welcomed with a lot of kindness. In this nice setting, you can savour grilled chicken, sausages, Portuguese sandwiches, as well as other Portuguese specialties. A neighbourhood restaurant as we like it! Photos Alison Slattery
1292 Rue Jarry Est
Montréal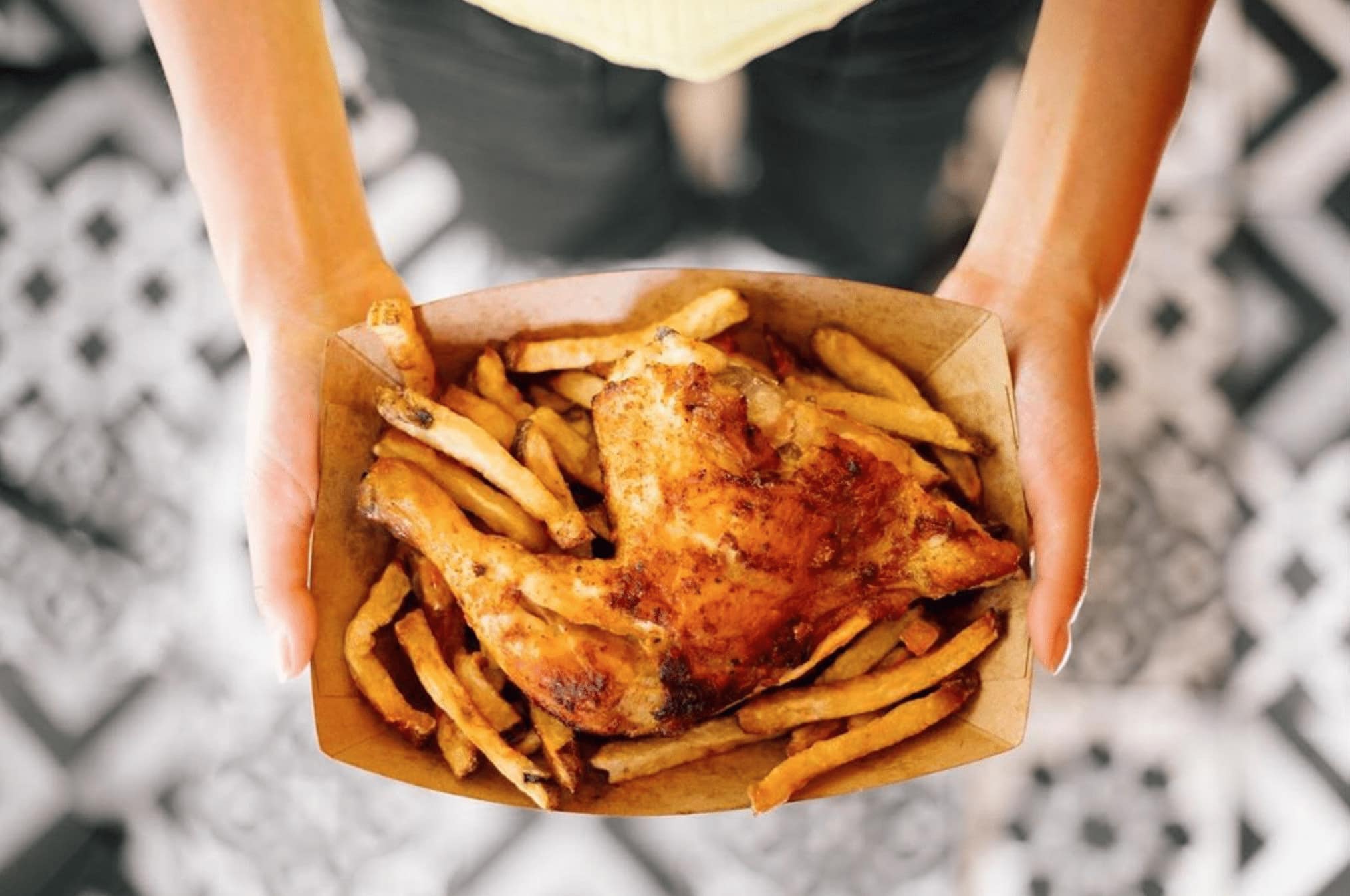 Campo offers excellent Portuguese chicken, 100% natural, grain-fed and hormone-free. The menu features Portuguese-influenced fast food recipes, conceived by Ferreira's executive chef, João Dias. It's tasty and affordable, especially for the downtown area. There is, of course, good Portuguese chicken (breast, leg, whole, or wings), sandwiches, poutine, ribs and salads. Campo Photos
1108 Boulevard De Maisonneuve Ouest
Montreal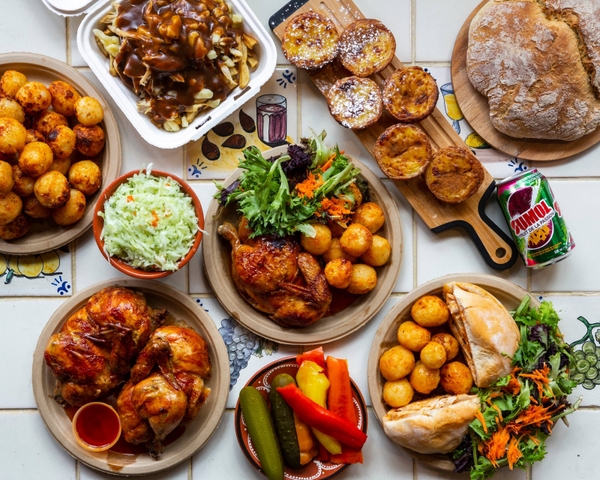 Coco Rico
Open since 1970, Coco Rico is one of the very first Portuguese rotisseries in Montreal! This family business is known for its juicy barbecue chicken and excellent potatoes cooked in chicken fat. They also offer a variety of grilled meats including rabbit, turkey, pork, lamb and ribs. Coco Rico is a small, unassuming take-out joint. In addition, the place provides about 10 seats at the counter.
3907 Boulevard Saint-Laurent
Montréal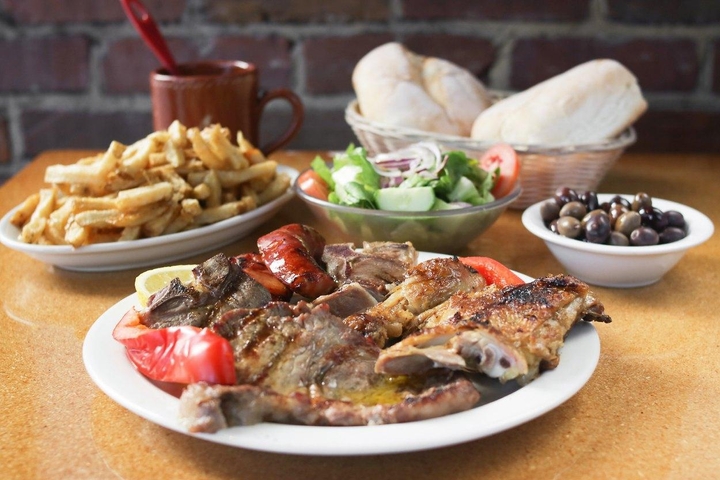 Restaurant Jano
Open for over 40 years, Jano is a classic. Located on the Plateau Mont-Royal, the unpretentious restaurant always attracts its many regulars. The classic of the house: the generous plate of grilled chicken with salad and fries. The menu also includes several pieces of grilled meat, including rabbit, lamb and pork. You can also enjoy pieces of fish such as salmon or sardines. A charming place with a family atmosphere.
3883 Boulevard Saint-Laurent
Montréal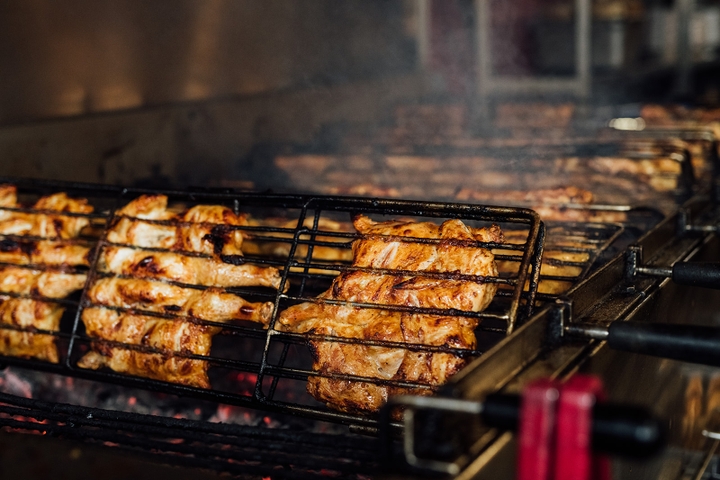 Opened in 2013 at the corner of Rachel and Boyer, Ma Poule Mouillée has become a Portuguese classic on the Plateau Mont-Royal. At Ma Poule Mouillée, you don't come to sit for hours; you come here to grab a good bite or for take-out. The menu includes chicken, pork and chorizo sandwiches, or their famous and excellent poutine with São Jorge cheese, grilled chicken and chorizo, and grilled meats including chicken, squid, octopus, sardines and cod.
969 Rachel Street East
Montreal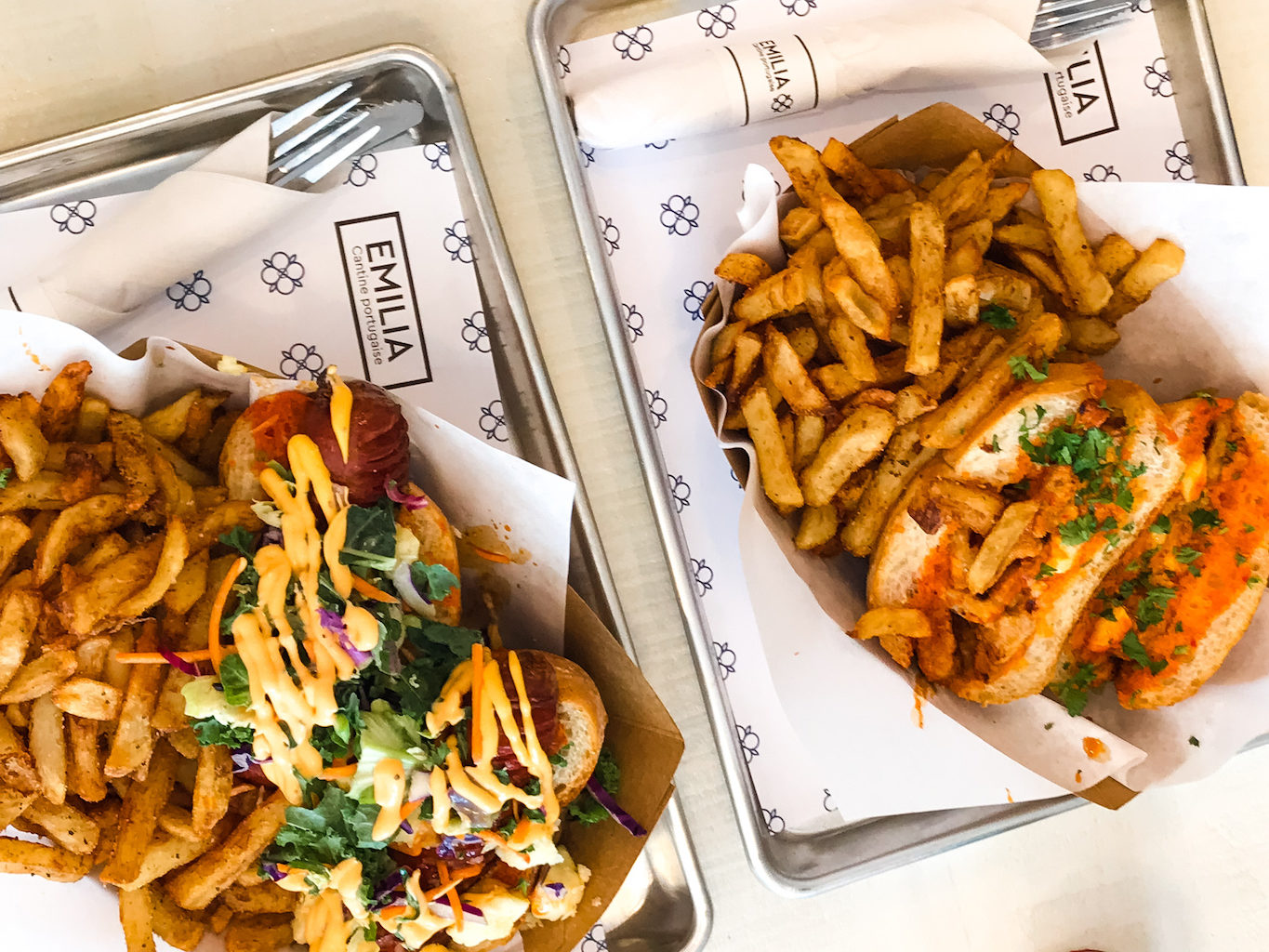 Emilia is a charming cantine nestled in Villeray that offers Portuguese classics fused with local cuisine. On the menu, Portuguese chicken is omnipresent. It is served individually, in sandwiches and in poutine, a real delight any way you have it! It's a charming neighbourhood address where you can enjoy generous and comforting recipes on the spot or for take-out (Jarry park is a hop, skip, and a jump away!).
7901 Rue Saint-Dominique
Montréal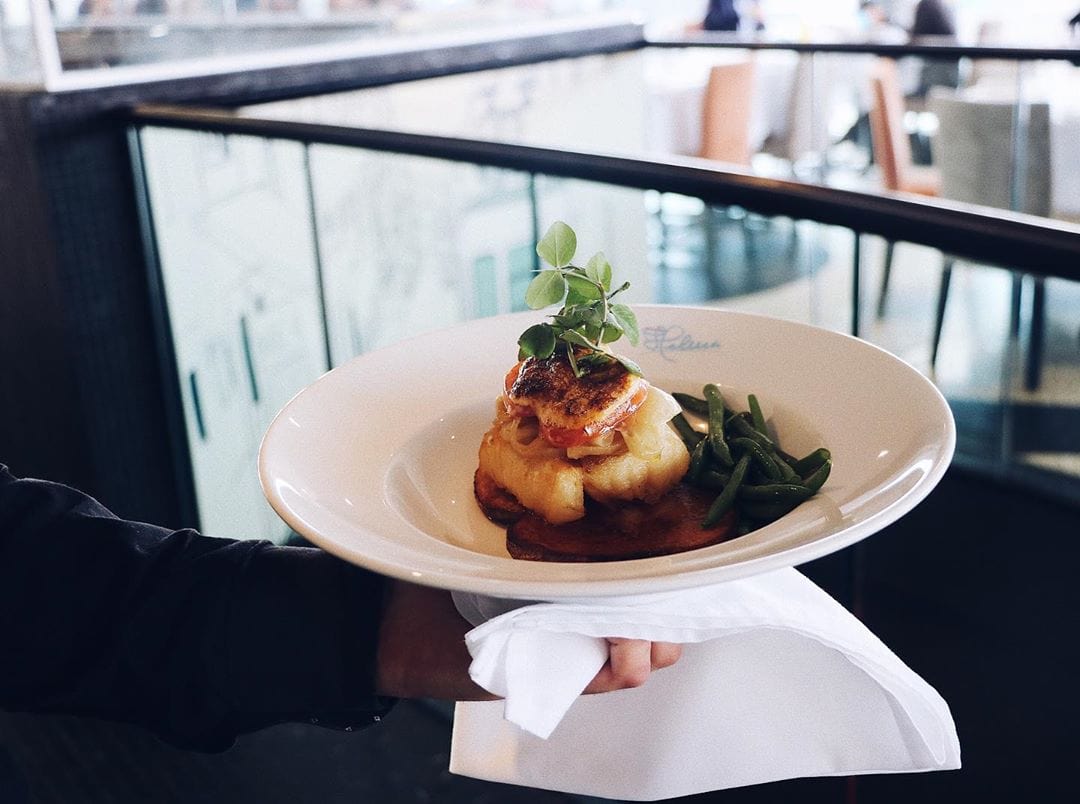 Portus 360
It is at the top of the Evo tower on Henri-Bourrassa that we find the delicious Portuguese restaurant Portus 360. A revolving room, hence the name 360, which offers a splendid view of Montreal. More than an observation tower, Portus offers lovely Portuguese cuisine. An experience well worth the detour!
777 Boulevard Robert-Bourassa
Montréal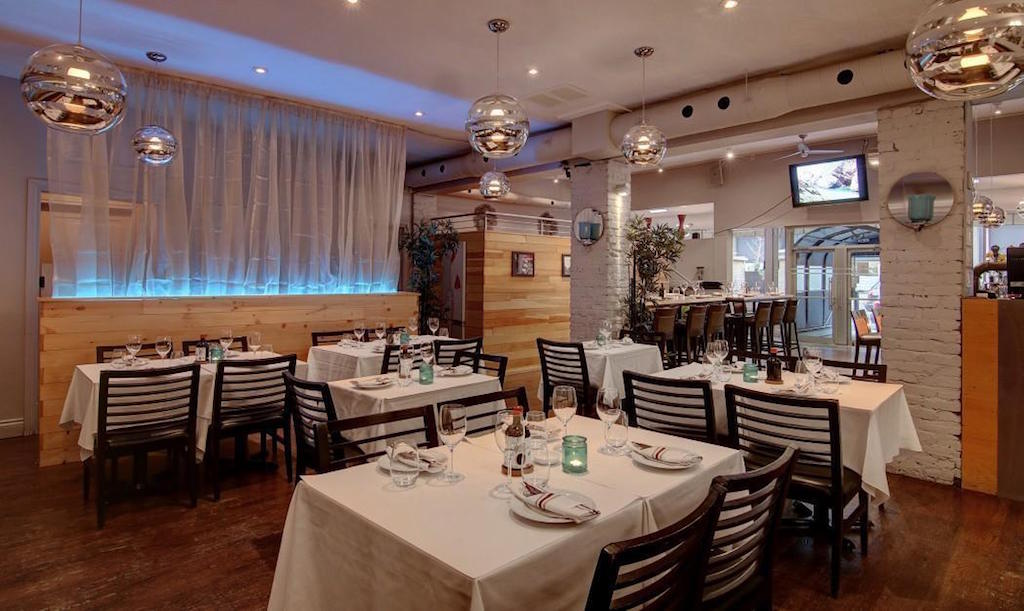 Boca Iberica may well go unnoticed, but the restaurant offers delicious Portuguese cuisine.  The decor is simple and modern and you can hear yourself speak. Our favourites are the classics: octopus, calamari, and accras!
12 Rue Rachel Ouest
Montréal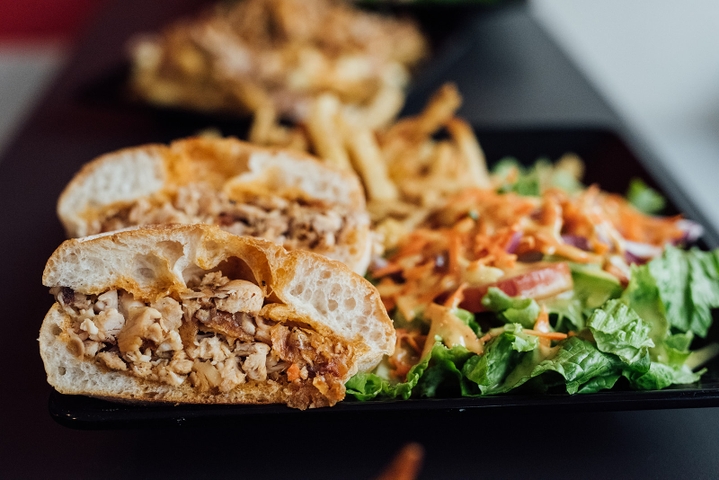 This Plateau-Mont-Royal institution has changed owners, but the chicken served there remains as good as ever! On the menu, you'll find the delicious chicken in piri-piri sauce that is one of the best Portuguese chickens in Montreal. The chicken sandwich and poutine Romados and the grilled chorizo are also delicious.
115 Rue Rachel Est
Montréal
See on map
4403 Boulevard Saint-Laurent Montréal H2W 1Z8
6518 Boulevard Saint-Laurent Montréal H2S 3C6
1446 Rue Peel Montréal H3A 1S8
438 Rue McGill Montréal H2Y 2G1
150 Rue Marie-Anne Montréal H2W 1A5
1292 Rue Jarry Est Montréal H2P 1X1
1108 Boulevard De Maisonneuve Ouest Montreal H3A 1M7
3907 Boulevard Saint-Laurent Montréal H2W 1X9
3883 Boulevard Saint-Laurent Montréal H2W 1X9
969 Rachel Street East Montreal H2J 2J2
7901 Rue Saint-Dominique Montréal H2R 1X8
777 Boulevard Robert-Bourassa Montréal H3C 3Z7
12 Rue Rachel Ouest Montréal H2W 1G1
115 Rue Rachel Est Montréal H2W 1C8