The Best Portuguese Chicken in Montreal: Our suggestions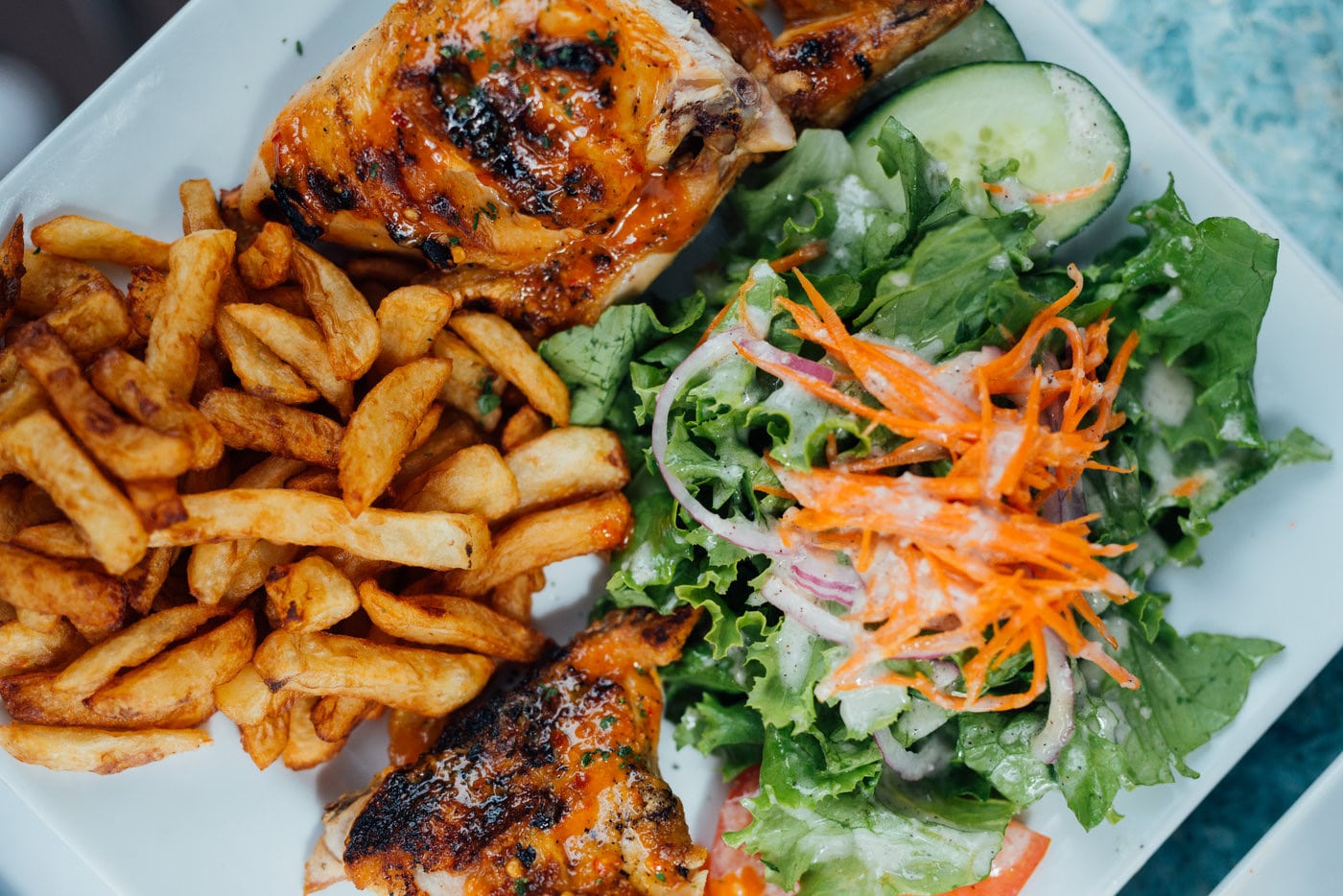 Montreal is a model of multiculturalism, a metropolis where people from the four corners of the world rub shoulders and where the offering from this cultural diversity is truly amazing. This multicultural side is even more present when we talk about gastronomy. On the island, there are all sorts of culinary practices and recipes specific to each culture that deserve to be known. In fact, this gastronomic diversity is one of our great riches. It is not for nothing that people travel to Montreal, they love to eat here!
It's hard to say which cuisine of the world is our favourite, but one thing is for sure, Portuguese cuisine is at the top of the list. It's the octopus, the cod accras, the pasteis de natas, but above all, what steals our heart and our stomach is the famous Portuguese chicken – often, if not always, accompanied by a good piri piri sauce!
Cooked on charcoal, enhanced with spices, this chicken is an emblematic dish of Portugal, steeped in the Portuguese culture, especially in the south of the country, in the Algarve. The whole chicken à la portugaise with potatoes is the perfect summer dish, one bite and you are transported to the other side of the Atlantic. It's also a dish that cooks very well at home on the barbecue, even better if it's charcoal! However, with the nice weather and the dining rooms reopening, we understand that going to the restaurant is more tempting than ever; that's why we have compiled all the good addresses in town where you can enjoy Portuguese chicken.
If you like this list, we also suggest our list of the best Portuguese restaurants and our list of the best rotisseries in town.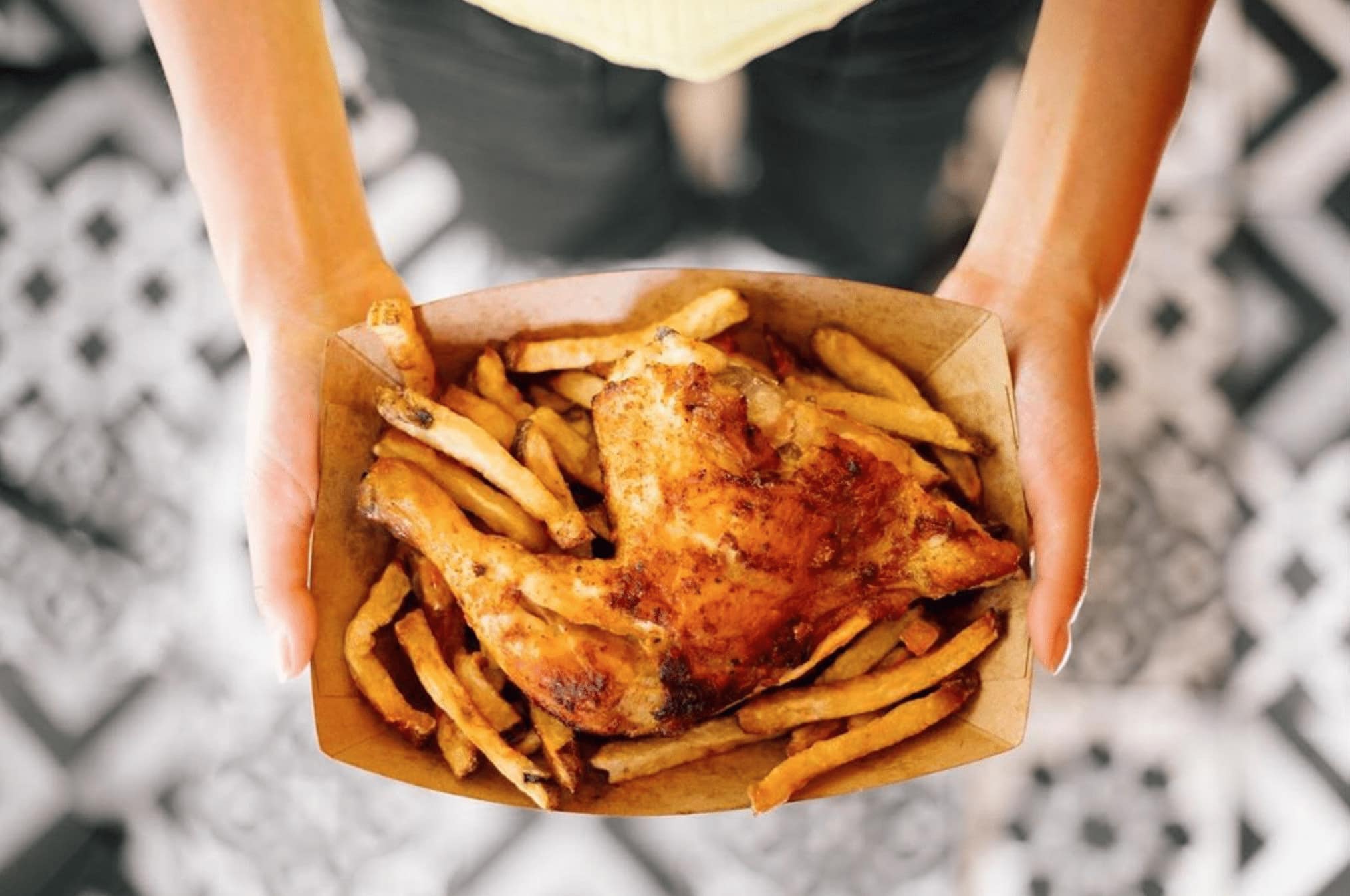 Campo opened in September 2016 and offers delicious and healthy Portuguese chicken and a great fast food menu. The fourth establishment of the Ferreira Group has been a true success. Mainly, Le Campo offers just that: excellent, 100% natural, grain-fed, hormone-free Portuguese chicken. Knowing this makes their chicken all the more delicious!
1108 Boulevard De Maisonneuve Ouest
Montreal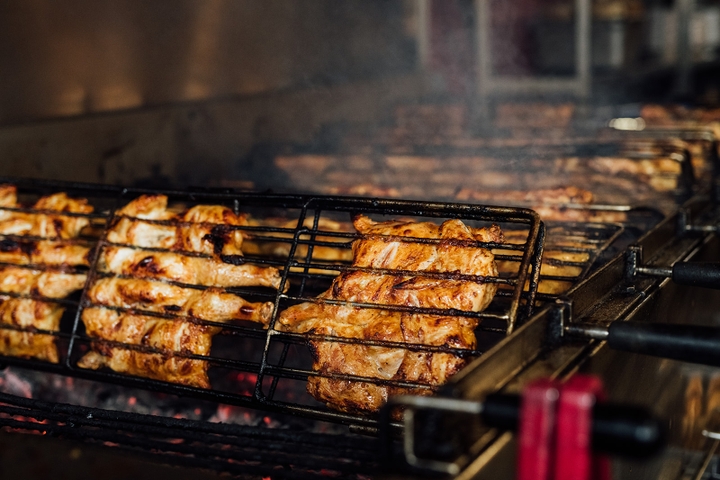 Opened in 2013 at the corner of Rachel and Boyer, Ma Poule Mouillée has become a Portuguese classic in the Plateau Mont-Royal. At Ma Poule Mouillée, you don't come to sit for hours; you come here to grab a good bite or to take-out. The menu includes chicken, pork and chorizo sandwiches, or the famous and excellent poutine with São Jorge cheese, grilled chicken and chorizo, and grilled meats including chicken, squid, octopus, sardines and cod.
969 Rachel Street East
Montreal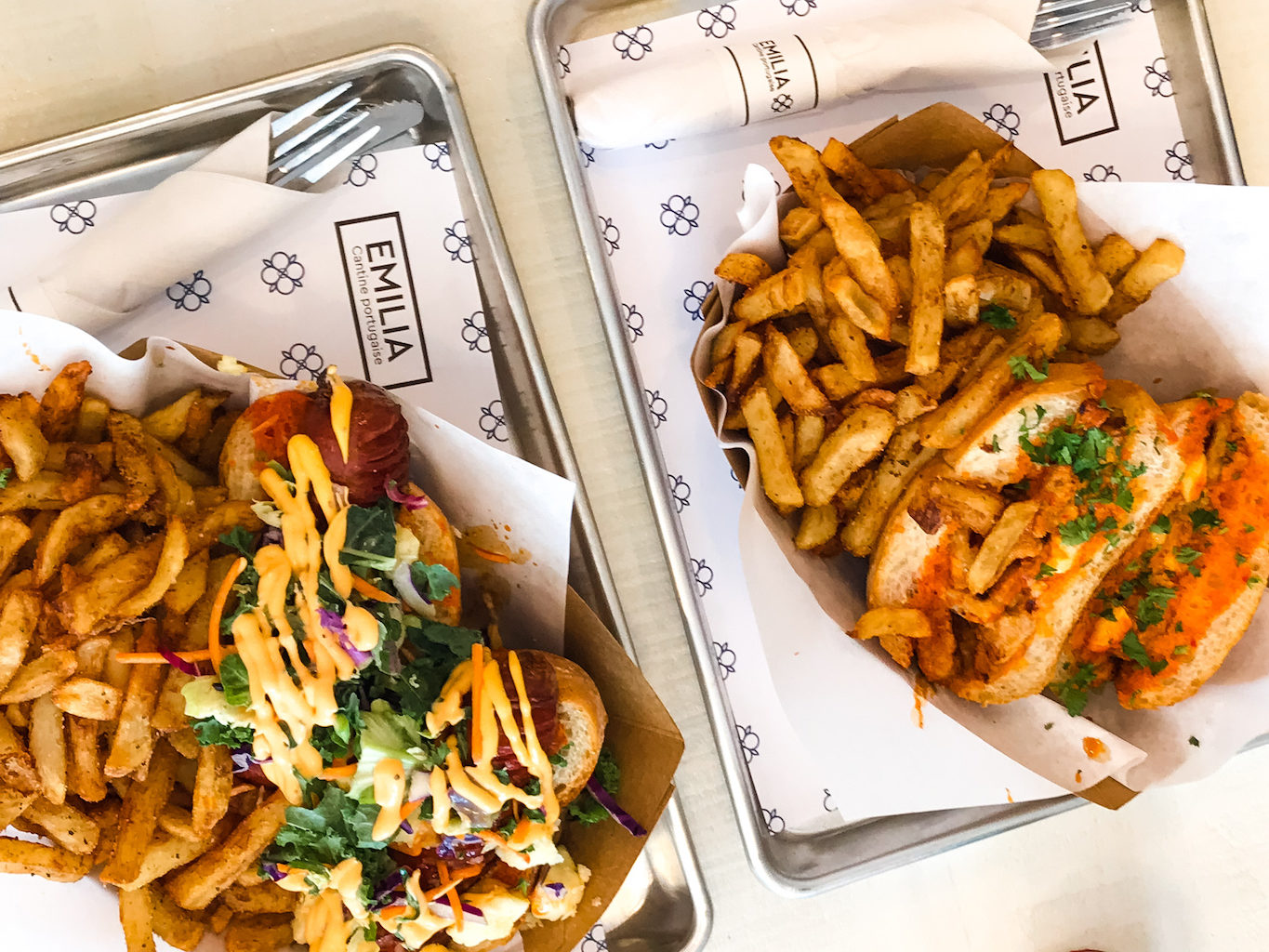 Open since August 2018, Cantine Emilia is a small gourmet address nestled in Villeray that serves delicious Portuguese specialties. On the menu, the restaurant definitely does not skip the famous Portuguese chicken. It's tender, juicy, and roasted to perfection. Plus, we love it serve with their spicy sauce.
7901 Rue Saint-Dominique
Montréal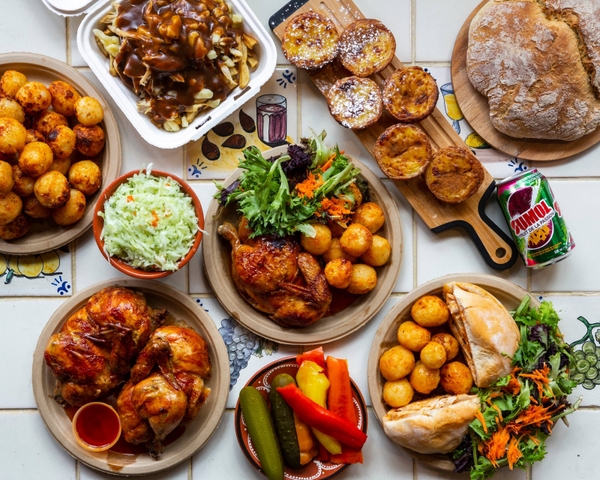 Coco Rico
Open since 1970 (!), Coco Rico is one of the very first Portuguese rotisseries in Montreal! This family business is known for its juicy barbecue chicken and excellent potatoes cooked in chicken fat. They also offer a variety of grilled meats including rabbit, turkey, pork, lamb and ribs. Coco Rico is a small, unpretentious take-out joint. In addition, the place has about 10 seats at the counter.
3907 Boulevard Saint-Laurent
Montréal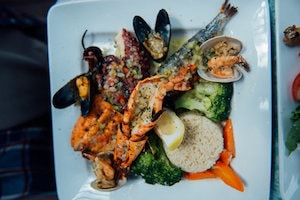 Império Grill, which has been established for several years in Villeray, offers excellent Portuguese charcoal grilled meats. The atmosphere is very relaxed and you are greeted with great kindness. In a nice decor, we savour grilled chicken, sausages, Portuguese sandwiches and various other Portuguese specialities. A neighbourhood restaurant as we like it! Photos Alison Slattery
1292 Rue Jarry Est
Montréal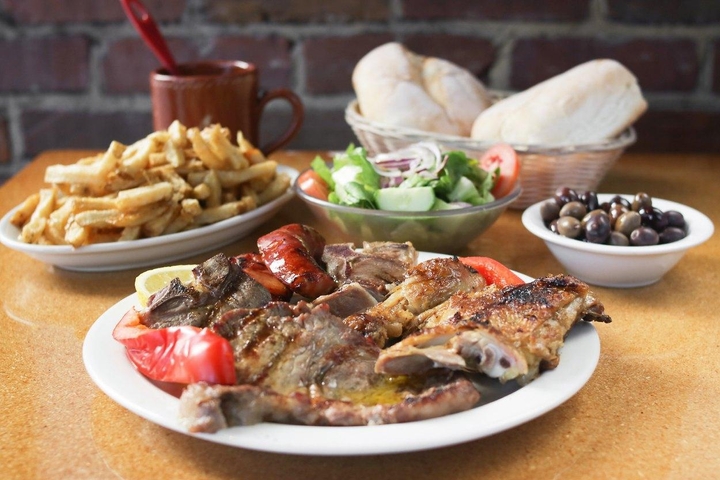 Restaurant Jano
Open for over 40 years (!), Jano is a staple address in Montreal. Located on the Plateau Mont-Royal, the unpretentious restaurant always attracts new customers who join its many regulars. The classic of the house: the generous plate of grilled chicken with salad and fries. The menu also features several grilled meats, including rabbit, lamb and pork. We also enjoy pieces of fish such as salmon or sardines. A charming place with a family atmosphere.
3883 Boulevard Saint-Laurent
Montréal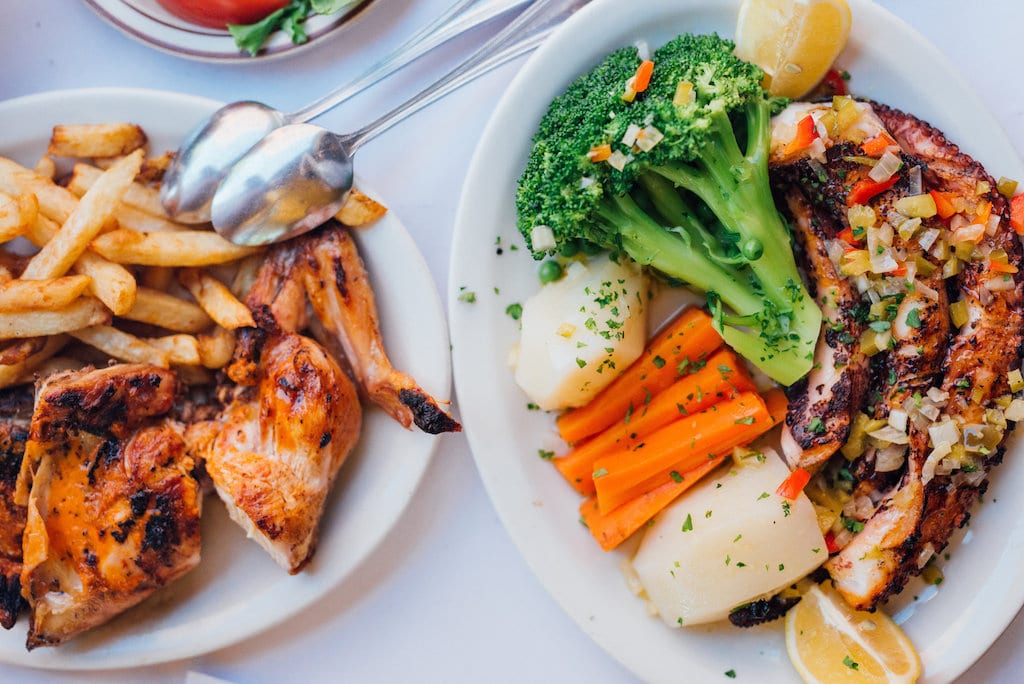 This charming Portuguese rotisserie has been around since 1974 (!) and hasn't changed since! The place is tiny and doesn't look like much, but the quality/price ratio is excellent. One comes here to savour grilled meat cooked on charcoal as well as fish and seafood dishes. The house also offers a Portuguese wine list at good prices. The atmosphere is very friendly and, on occasion, a guitarist comes to play the bamba. Photos Alison Slattery
150 Rue Marie-Anne
Montréal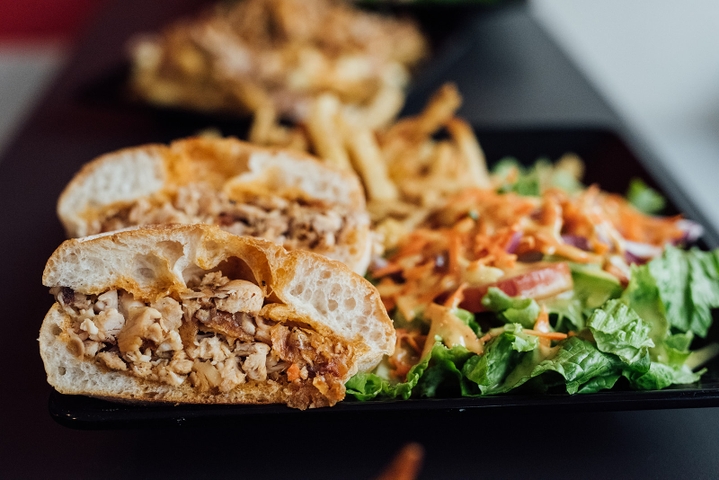 This Portuguese counter offers quick service, well done, with an array of Portuguese specialties. A fast food rotisserie, Romados is a great value for a quick lunch or to feed your family at dinner time. Romados' Portuguese chicken is good for all occasions, such as an impromptu visit. The portions are generous, tasty and remind us of the typical flavours of Portuguese food. Don't forget to grab a little nata next time you go.
115 Rue Rachel Est
Montréal
See on map
1108 Boulevard De Maisonneuve Ouest Montreal H3A 1M7
969 Rachel Street East Montreal H2J 2J2
7901 Rue Saint-Dominique Montréal H2R 1X8
3907 Boulevard Saint-Laurent Montréal H2W 1X9
1292 Rue Jarry Est Montréal H2P 1X1
3883 Boulevard Saint-Laurent Montréal H2W 1X9
150 Rue Marie-Anne Montréal H2W 1A5
115 Rue Rachel Est Montréal H2W 1C8