The Best Milkshakes in Montreal: Where to go?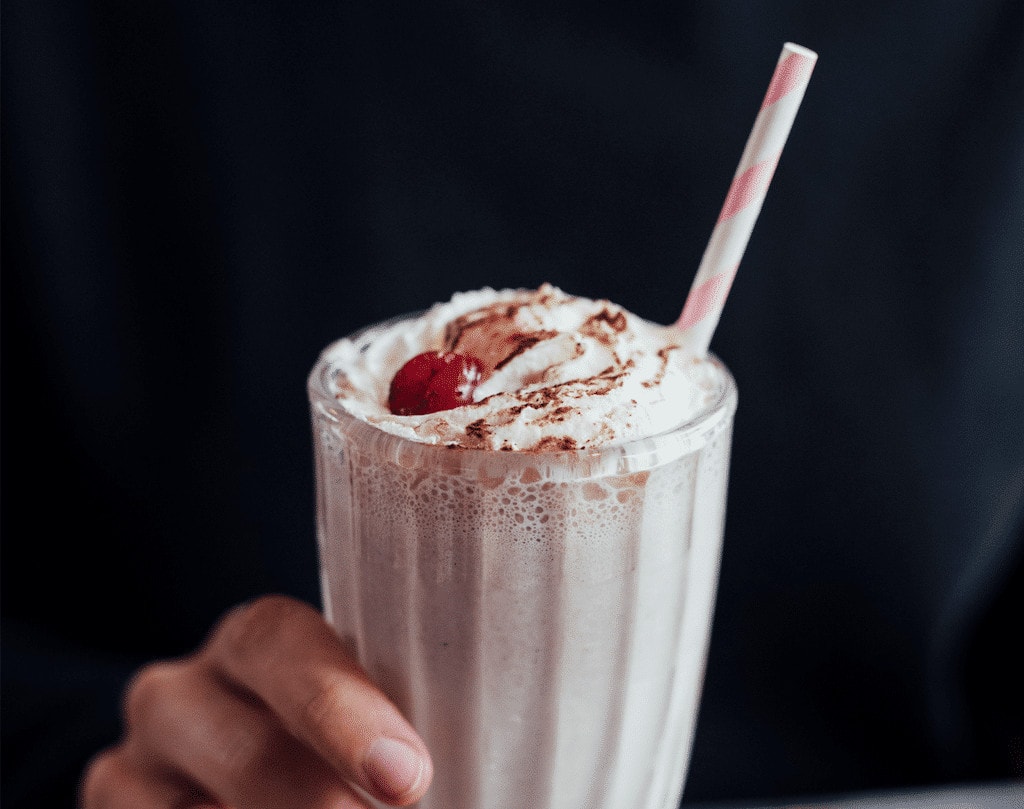 This sweet and creamy drink appeals to almost everyone. Whether savoured at lunch with a greasy burger or in the sun at a creamery, milkshakes are sure to put a smile on everyone's face.
The milkshake was originally made with milk, of course, mixed with a flavoured syrup such as strawberry, chocolate or vanilla. However, the first reference to milkshakes apparently detailed a drink with whiskey and eggs! Thank goodness that changed! Over the years, ice cream began to be added to make it more indulgent and the arrival of the electric blender made it possible to achieve the smoothness that we know today. Once the drink is ready, it is poured into a large glass and can be topped with fruit, whipped cream or even more syrup.
In Montreal, many places master the art of the milkshake. Our selection ranges from classic diners to creameries and restaurants, so long as their milkshakes are tasty and delicious. This list of the best milkshakes in Montreal includes places where we particularly like to go to enjoy this sweet, rich and refreshing drink.
On the topic of special drinks, we also suggest our lists of the best iced coffees, the best smoothie bowls and the best sangrias!
Bon appétit!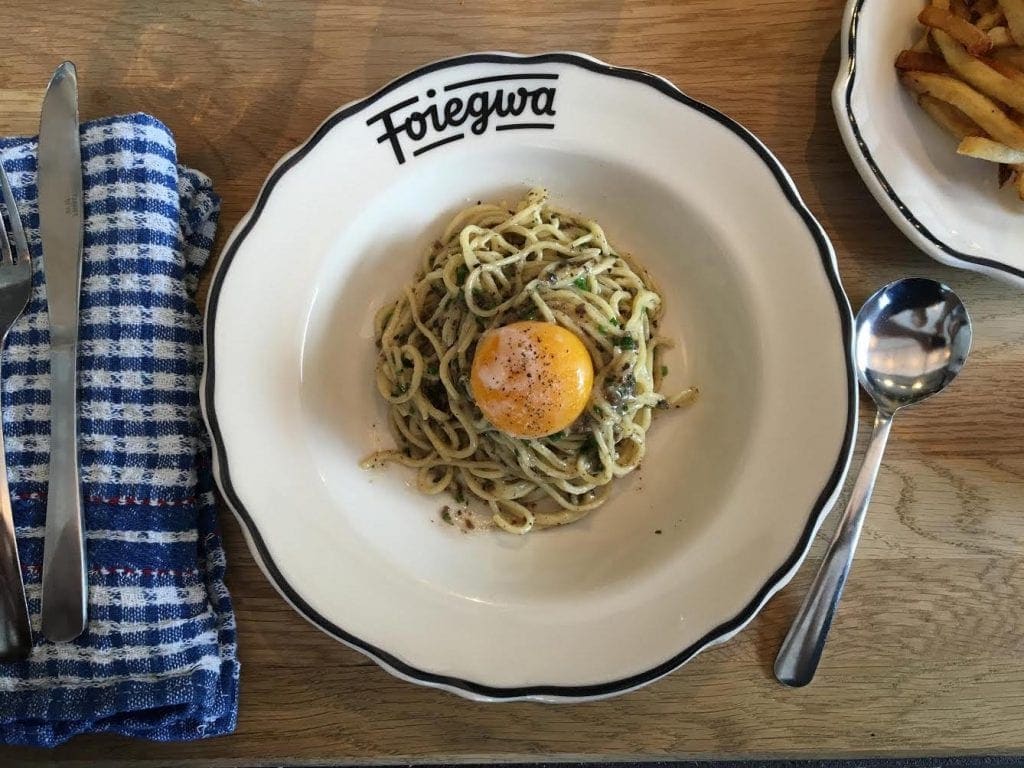 Foiegwa is a very good restaurant in Saint-Henri. With its chic diner style, it is a great place to visit for brunch, dinner or a late night snack. As the name indicates, foie gras is at the center of many dishes, or if it is not part of them, it is always an option. The dishes are very gourmet and French in style, meat-forward, but still very sophisticated. The milkshakes, like everything else, are very hearty. With flavours like vanilla, chocolate, Paris-Brest, café, Saint-Henri Julep… there is something for everyone! Roberto Barroco – Foiegwa
3001 Rue Notre-Dame Ouest
Montréal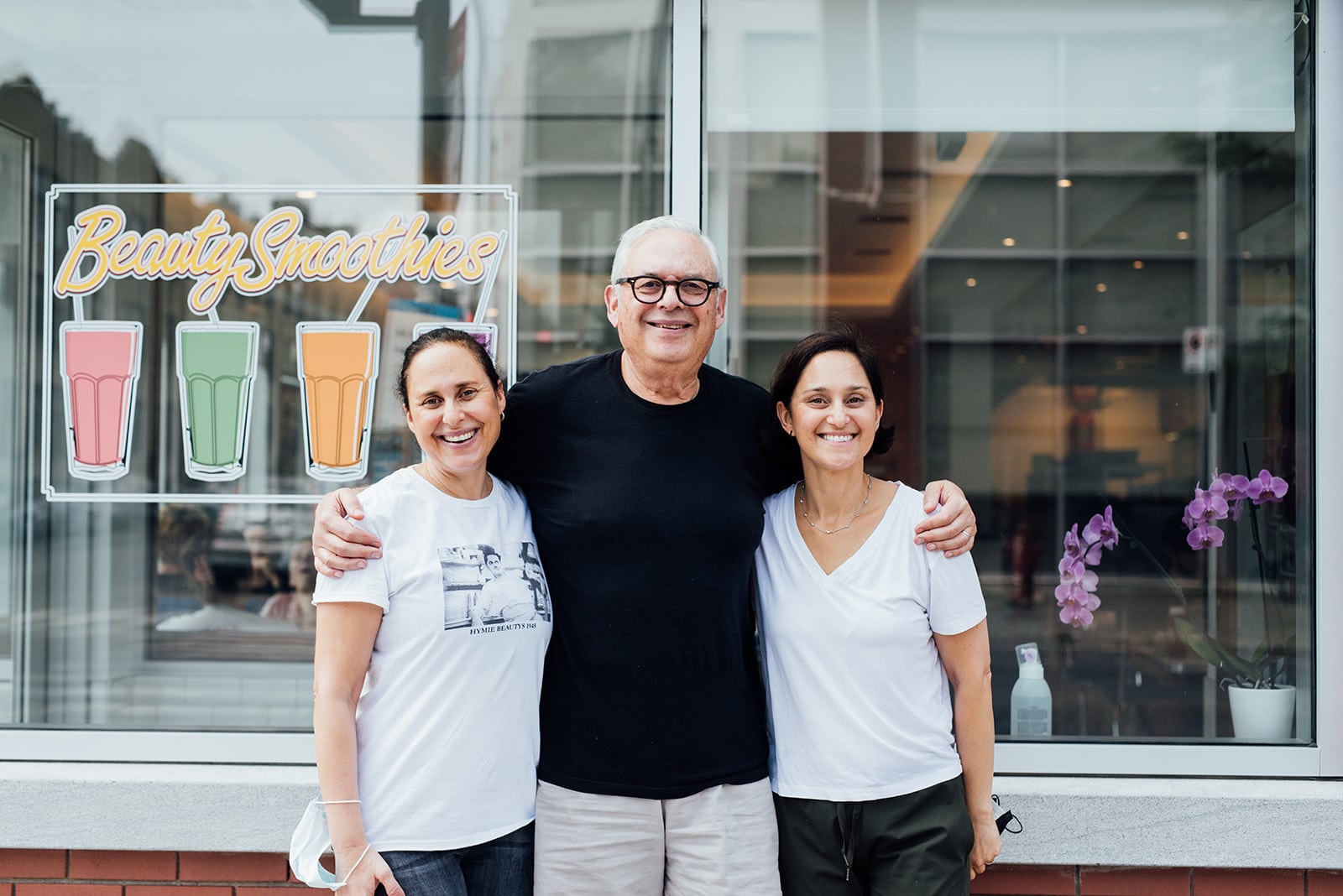 Beautys Luncheonette
Beautys Luncheonette is a Montreal breakfast institution. Open since 1942, the establishment, located at the corner of Mont-Royal and Saint-Urbain, has made Montreal shine around the world! Since Beautys opened over 70 years ago, the menu has not really changed; it serves generous breakfasts and brunches, bagels, smoked salmon and pancakes. Going to Beautys is comforting. While you may not be particularly surprised here, you'll certainly never be disappointed and you'll always leave satisfied. One of the traditions of Beautys is their large selection of colour-coded milkshakes that includes vanilla, chocolate, apple pie, strawberry, cookies and cream, and many others, each as delicious as the next. photos Dawnsworldblog
93 Avenue du Mont-Royal Ouest
Montréal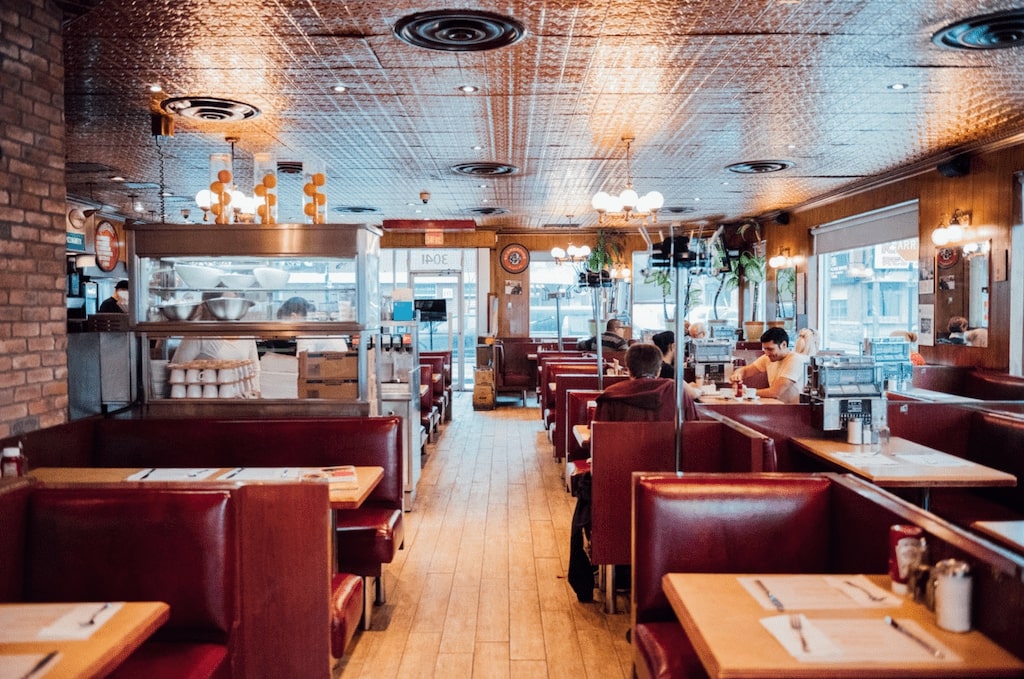 Open since 1947, Greenspot is a deli in Saint-Henri where you can enjoy great "casse-croûte" food in a friendly retro atmosphere. With their jukebox and vinyl benches, everything here evokes the 50s. Some of the staple dishes at Greenspot include one of the best poutines in Montreal, one of the best burgers in town, and excellent hot dogs. And since we're talking classics here, the house milkshakes – in the original vanilla and chocolate flavours – are served in iconic and authentic milkshake glasses! photo by Alison Slattery
3041 Rue Notre-Dame Ouest
Montréal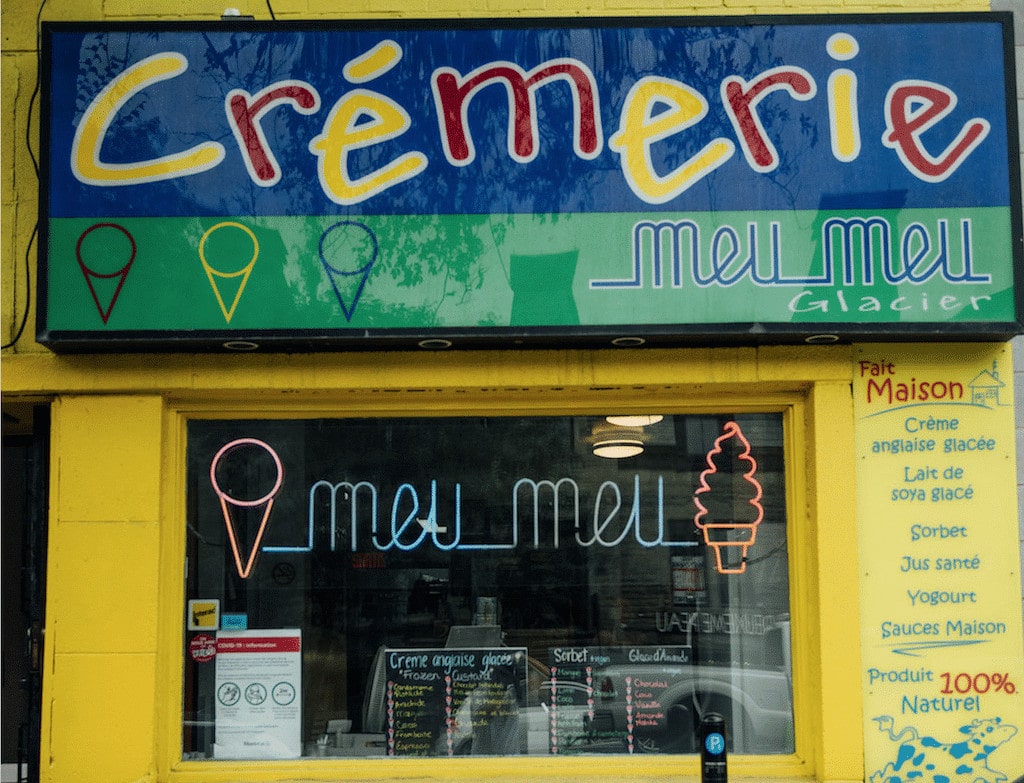 The ice cream at Meu Meu is always exceptional, and serves some of the best in town. We love the generous welcome of this tiny place where every customer is served as a friend. The wall covered with photos of customers, young and old, who have become regulars is a testament to the fact that the attentive service of the staff is part of the charm of Meu Meu. We love the original flavours offered by the owner and the homemade frozen yogurts; the quality of the product offered by this small creamery on Saint-Denis Street is truly exceptional. This applies of course to the excellent homemade ice cream milkshakes, pure delight! Photo kennyblindsey
4458 Rue Saint-Denis
Montréal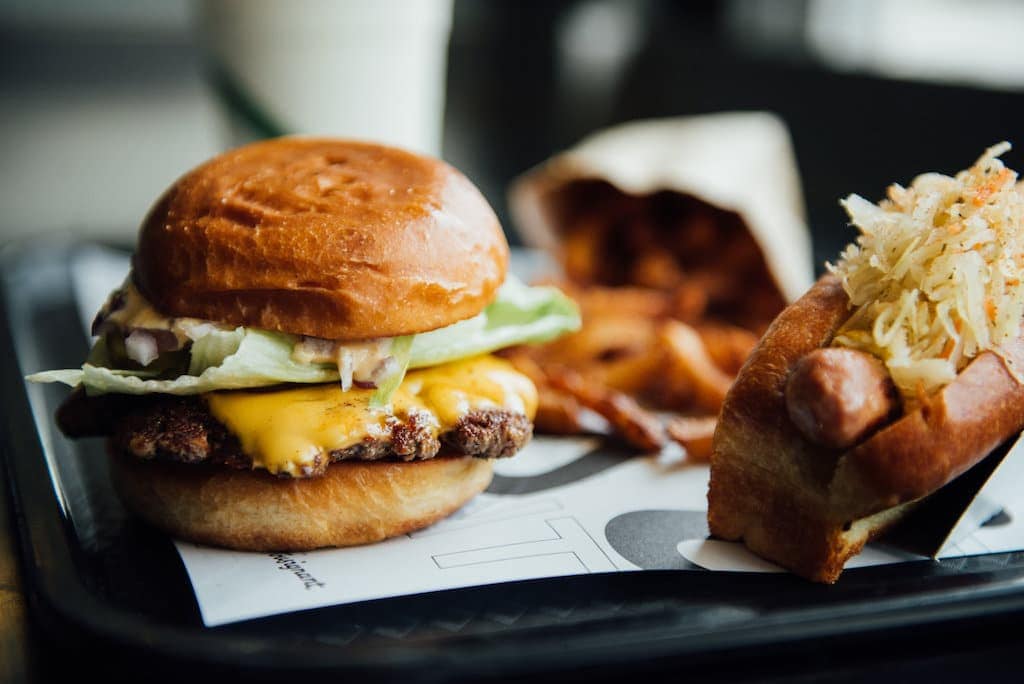 Chez Tousignant is the Quebecois "casse-croûte" of Stefano Faita, Michele Forgione and Yann Turcotte. The establishment wanted to compete with fast food chains by offering an improved version. You walk into a beautiful 50's-60's diner and enjoy a classic burger for $6 (one of the best in town). It's almost impossible not to be tempted by the vanilla or chocolate milkshake – childhood memories are suddenly not so distant. photo Chez Tousignant
6956 Rue Drolet
Montréal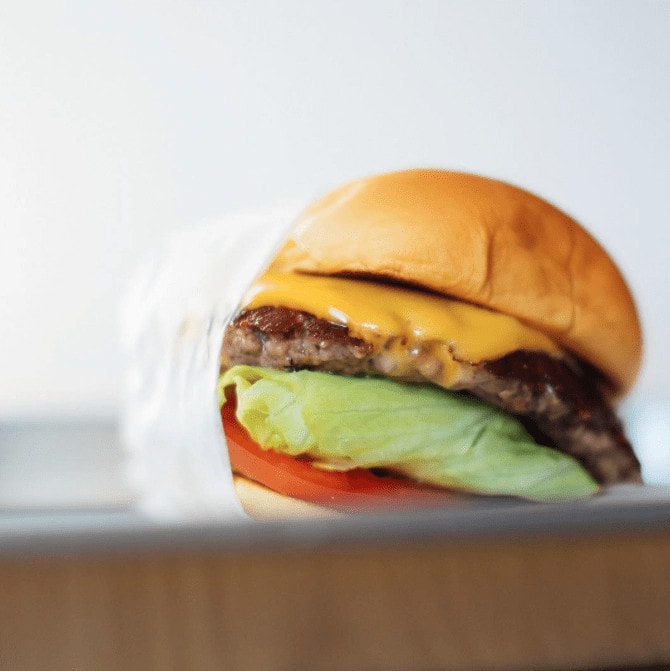 Uniburger offers an exceptional fast food burger! The place brings fast food back to what it should be; a fresh and well-made product, served quickly. Here, we like their simplicity and quality: the menu is short and delicious: burgers, cheeseburgers, and fries. To accompany everything, the house offers classic milkshakes – vanilla or chocolate – that charm every time. photo Safazzabi
2001 Rue Saint-Denis
Montréal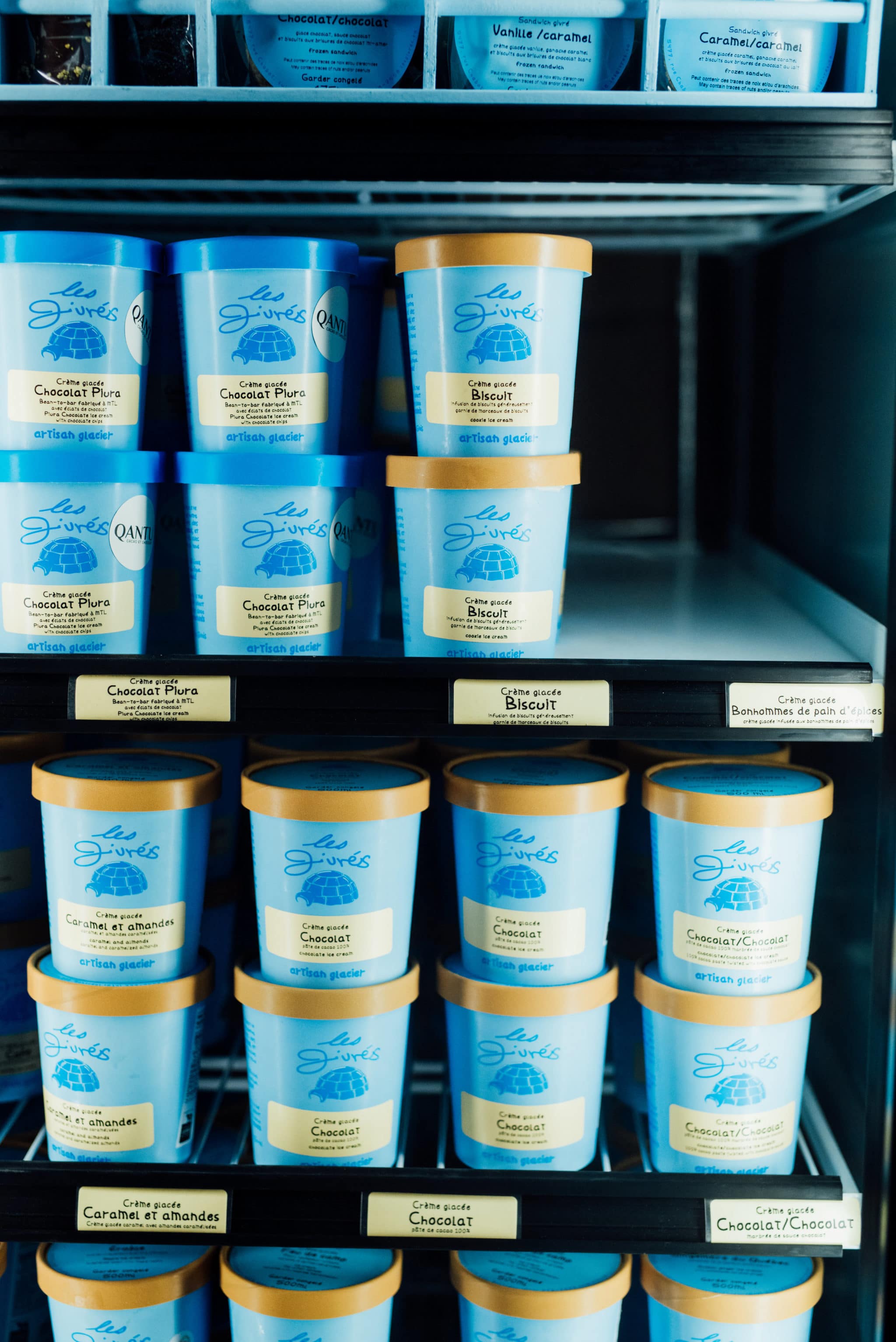 Les Givrés in le Vieux-Rosemont is more than just a neighborhood milk bar. To distinguish itself from the many creameries in Montreal, this house offers frozen delights with local roots. Indeed, the flavors offered follow the seasons: maple butter at the opening, rhubarb in April and strawberries in June. And for milkshake fans, all the hard ice creams are available in milkshake!
2730 Rue Masson
Montréal
3001 Rue Notre-Dame Ouest Montréal H4C 1N9
93 Avenue du Mont-Royal Ouest Montréal H2T 2S5
3041 Rue Notre-Dame Ouest Montréal H4C 1N9
4458 Rue Saint-Denis Montréal H2J 2L1
6956 Rue Drolet Montréal H2S 2T3
2001 Rue Saint-Denis Montréal H2X 3K8
2730 Rue Masson Montréal H1Y 1W5