The Best Milkshakes in Montreal: Where to go?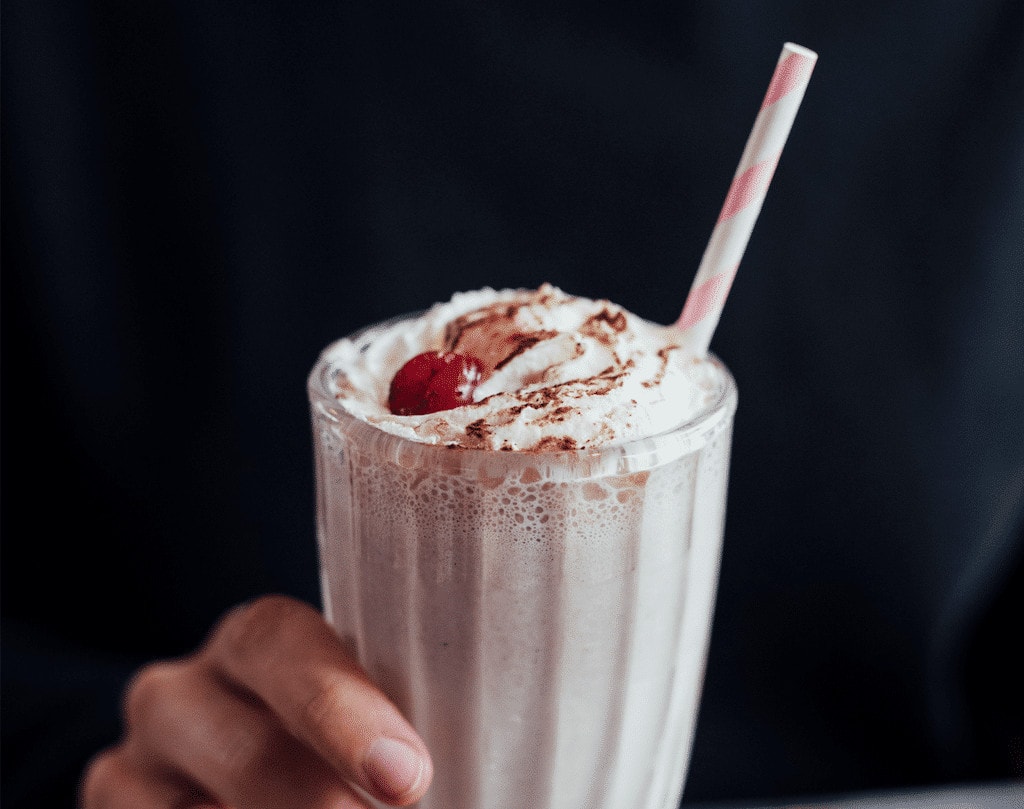 This sweet and creamy drink appeals to almost everyone. Whether savoured at lunch with a greasy burger or in the sun at a creamery, milkshakes are sure to put a smile on everyone's face.
The milkshake was originally made with milk, of course, mixed with a flavoured syrup such as strawberry, chocolate or vanilla. However, the first reference to milkshakes apparently detailed a drink with whiskey and eggs! Thank goodness that changed! Over the years, ice cream began to be added to make it more indulgent and the arrival of the electric blender made it possible to achieve the smoothness that we know today. Once the drink is ready, it is poured into a large glass and can be topped with fruit, whipped cream or even more syrup.
In Montreal, many places master the art of the milkshake. Our selection ranges from classic diners to creameries and restaurants, so long as their milkshakes are tasty and delicious. This list of the best milkshakes in Montreal includes places where we particularly like to go to enjoy this sweet, rich and refreshing drink.
On the topic of special drinks, we also suggest our lists of the best iced coffees, the best smoothie bowls and the best sangrias!
Bon appétit!
See on map
3001 Rue Notre-Dame Ouest Montréal H4C 1N9
93 Avenue du Mont-Royal Ouest Montréal H2T 2S5
3041 Rue Notre-Dame Ouest Montréal H4C 1N9
4458 Rue Saint-Denis Montréal H2J 2L1
6956 Rue Drolet Montréal H2S 2T3
2001 Rue Saint-Denis Montréal H2X 3K8
2730 Rue Masson Montréal H1Y 1W5